We speak different languages, we share different cultures, but when it comes to dressing with style, we can agree that timeless design, versatile fabrics, and quality craftsmanship are paramount.
Shuhei Nishiguchi is the Fashion Director at BEAMS, which, if you're not familiar, is a killer Japanese clothing brand that stocks everything from tailored clothing to refined interior goods. Even though he lives on the other side of the planet, Shuhei's style encompasses everything we preach at AOS. He incorporates elements of classic tailoring with a casual non-chalance and only buys quality items that are designed to last the test of time. Said very simply: "I like to wear something that has history, simplicity, and beauty for many years."
Here's what you can learn from this menswear insider, who is one of the best-dressed gentlemen in the world.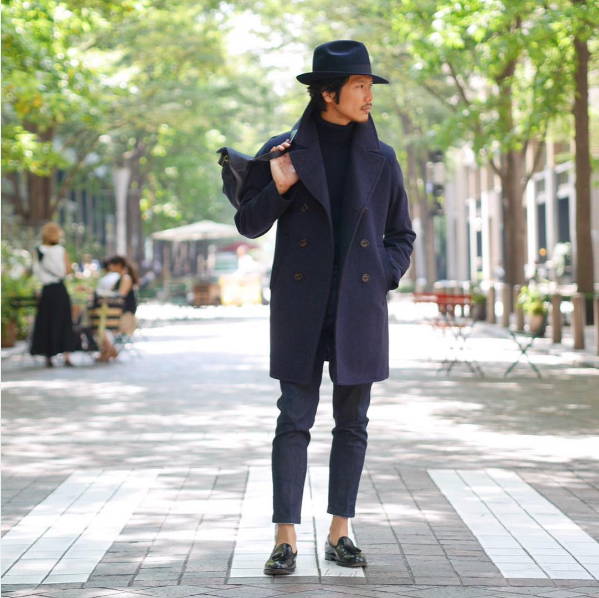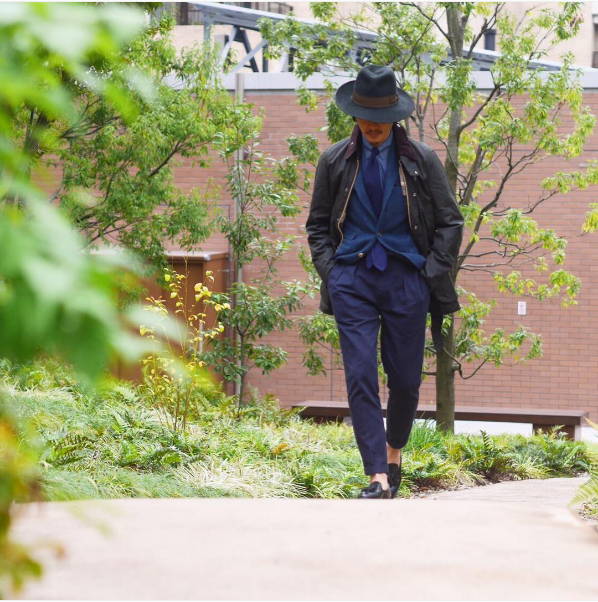 Denim isn't just for jeans. This tab collar shirt, for example, gives him just enough of a casual vibe to pair the jacket and tie with a vintage waxed Barbour jacket.
Pairing vintage pieces (like this classic Hudson Bay stripe coat) with a tailored double-breasted windowpane jacket takes some serious skills. Fit is everything...even if you spend more at the tailor than the store.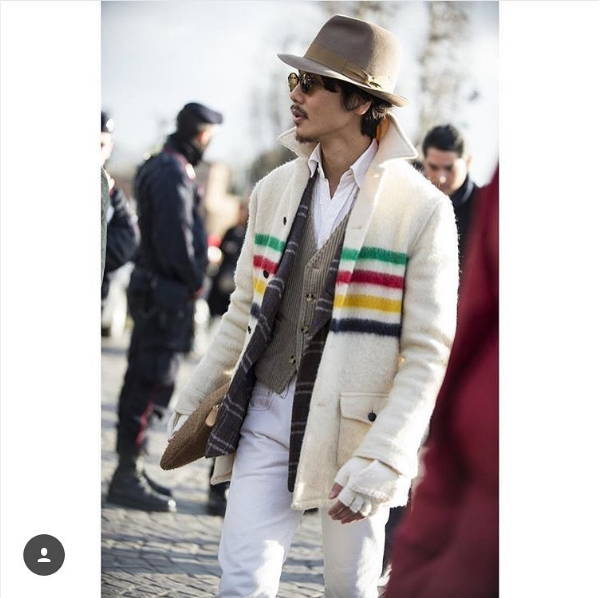 A vest in a heavy fabric (like this wide wale corduroy) is great layering piece - consider it a body warmer, or "gilet" as we'd call it in Canada. Also, there is no more season when you "can't wear white".
International Army Surplus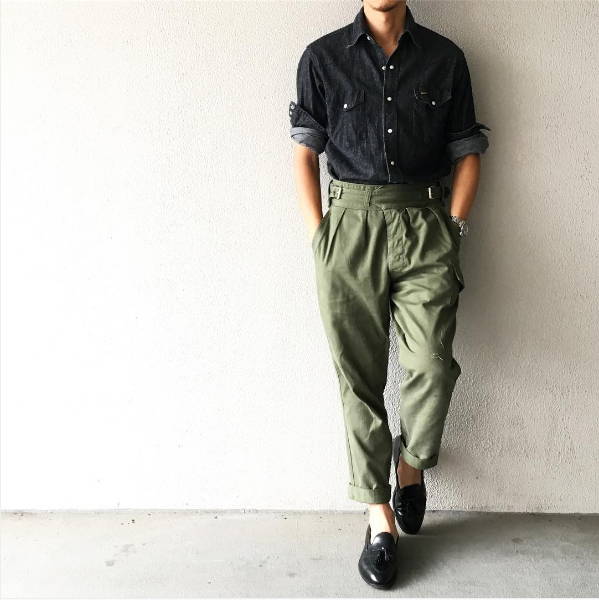 These 1974 Vintage Army Ghurka Trousers from New Zealand are ridiculously fly. Double waistband, extension tab into buckled side-adjusters, double pleats, cargo pockets... This is as sartorial as you can get when it comes to vintage military garments.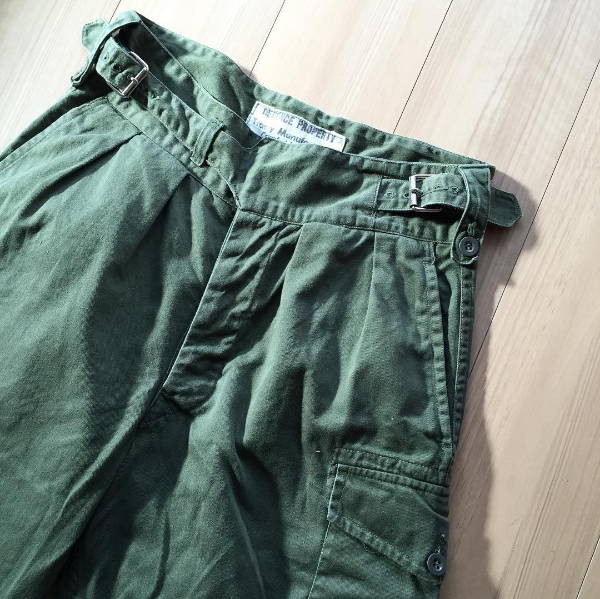 A Versatile Double-Breasted Jacket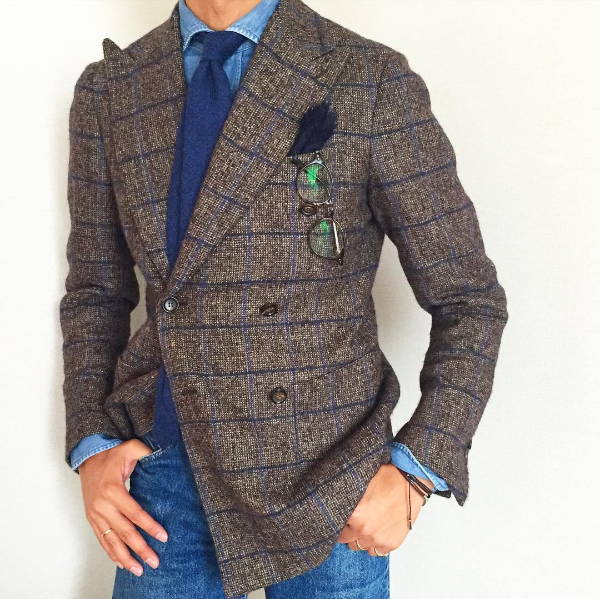 This particular textured windowpane jacket is a piece that Shuhei uses prominently in his rotation, and probably will for years. Investing your money in a standout piece that is well-made and fits immaculately is invaluable to the well-dressed man's wardrobe.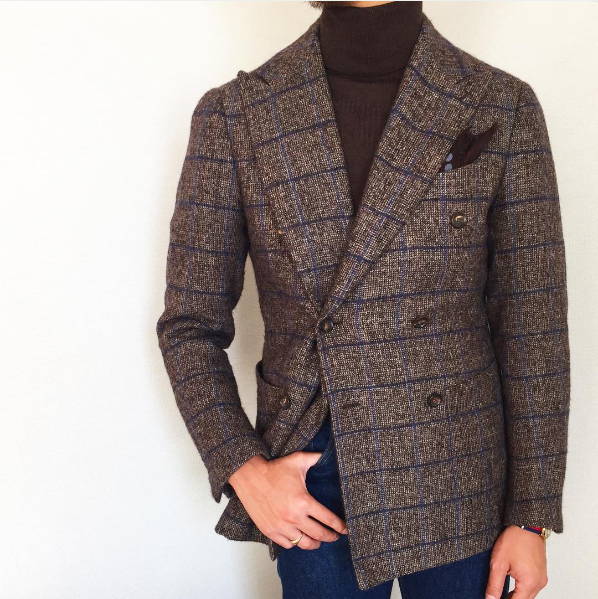 Lots of great inspiration to take from this outfit... I love to wear black and am always thinking about how to blend it with other colors. Here, Shuhei puts a spin on the "Canadian Tuxedo" (with a faded black denim shirt & tailored black jeans) and makes it something more appropriate for a suave evening out.
Utility Garments Re-Purposed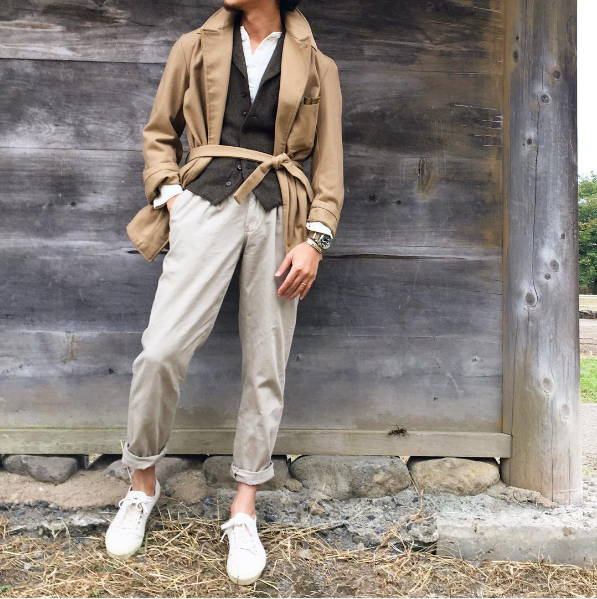 Outerwear is the number one thing to look for when vintage digging. You know we love a good belted cardigan, but this Italian military hospital jacket takes the concept to a whole new level. Also, in terms of having a "signature detail" Shuhei nails it with the middle-button-fastened-only on his vest(s). He does it consistently, and he's one of the only gentlemen I've seen wear it this way.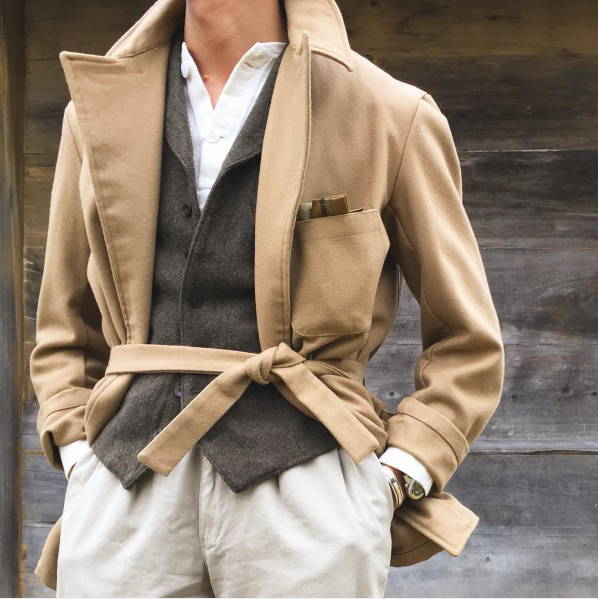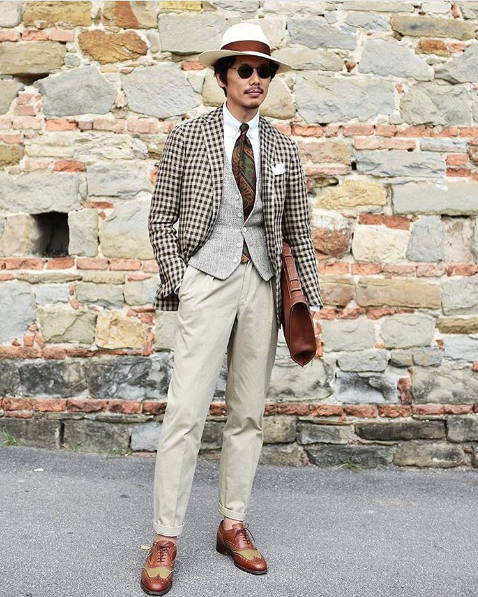 Combining shades of beige, khaki and cream are a fantastic way to look elegant and sharp. Neutral shades like this don't clash and always look sophisticated with each other. Round it out with light brown leathers and accessories in earth tones.  After all, mother nature is the best inspiration for color palettes.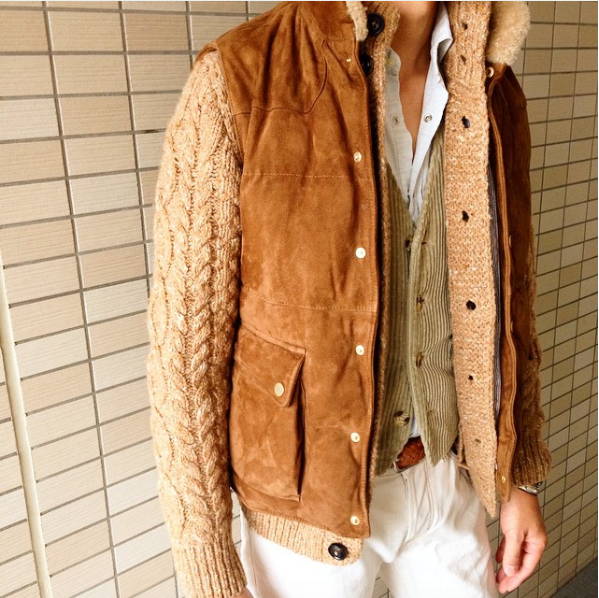 The waistcoat gets overlooked by most guys in the suit design process. During my time working in bespoke clothing, a lot of men didn't even consider the idea of adding a vest to their suit..."I'll never wear the vest". Well, drink it in guys. Shuhei is the king of using the vest to amp up his casual game.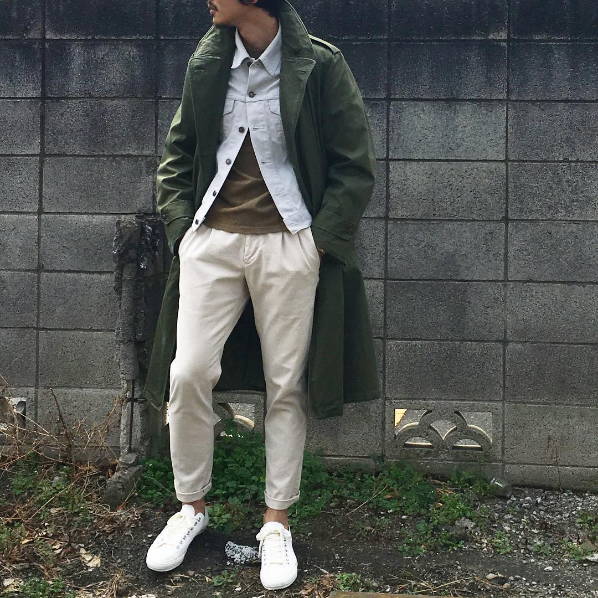 It doesn't matter if you own a pair Common Projects, Vans or Converse...the versatility of a pair of low-cut white sneakers is undeniable. Being casual doesn't have to be lazy - experiment with colors, fabrics and layers until you find the right balance of practicality and style.  Start by following Shuhei and taking notes.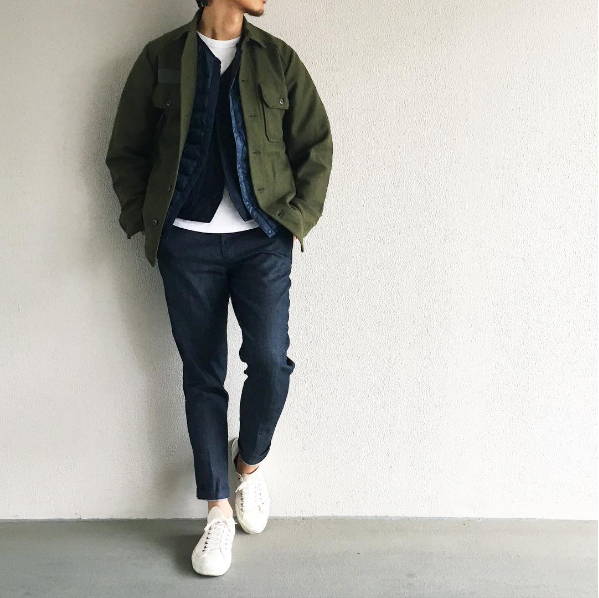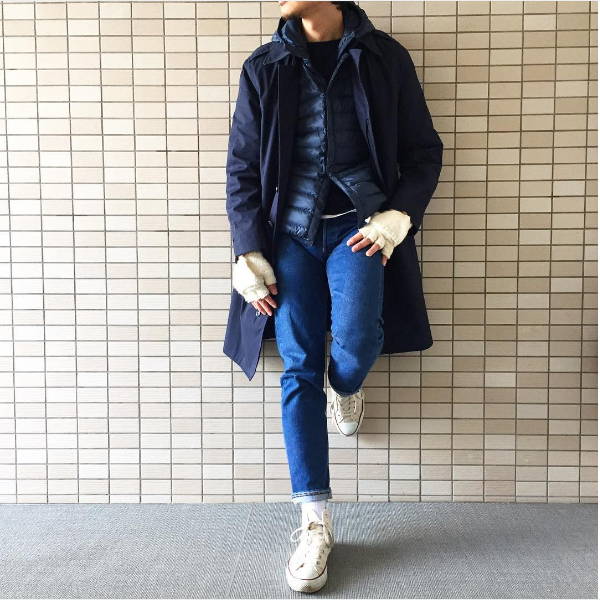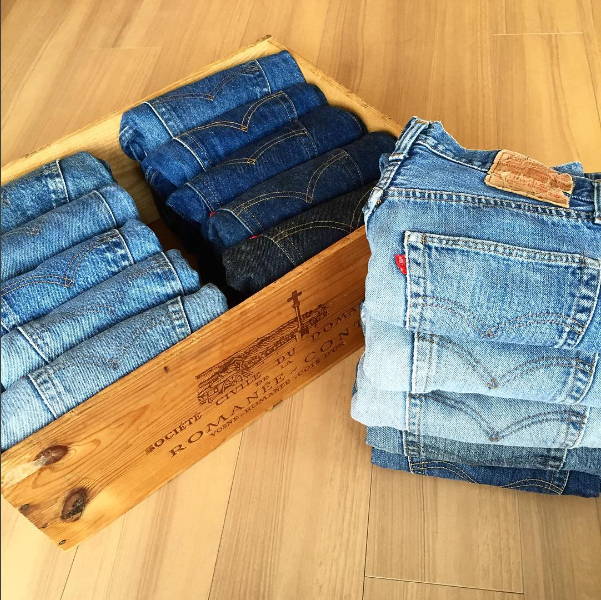 Nobody loves American made fashion more than the Japanese. They do Americana better than Americans do! There's A LOT of history and social science behind that. Check out "Ametora: How Japan Saved American Style" for a lot more on this topic, which was part of our Menswear Book Recommendations.
Thanks, as always, for reading.
Yours in Style,
Dan