Last month at the private opening of the Zegna store in Beverly Hills, Alex and I rubbed shoulders with Edward Norton, Gerard Butler, Sharon Stone, and several other A-listers. But I was most excited to meet Jay Gagnon - in his layers of cashmere and 3/4-length tweed trousers. We chatted for a bit, shared a smoke, and set up a photoshoot so we could share his amazing personal style with you.
You know when you watch a commercial for a sportscar ripping around a corner at 150 mph and on the screen is says something like "this is a professionally trained driver on a closed course - do not try this at home". Well, Jay's style is kind of like that. As the former visual director of Giorgio Armani, and now Ermenegildo Zegna, he's an accomplished professional when it comes to creating visual experiences.
"Growing up in a small town in Maine, I always had a thing for clothes. Unfortunately, I didn't have access to a lot of options when it came to choosing those clothes. Thankfully, I have a great mom who understood my interest. She would take me on shopping trips to the mall once a year. We went to LL Bean, The Gap, and a men's store that sold lots of suits... Funny how those trips somehow led me to a career in New York City.
I think it's important to dress as yourself and put things together in a way that says something about your personality and background... I always wear things that look handcrafted. I guess that's because I always saw my mother and grandmother knitting, and wearing sweaters from LL Bean. I also have a great appreciation for modern design and updated fit from working at Armani. And finally, my love for classic, masculine styling comes from my work at Zegna. I like to mix all those elements and that's why I buy the pieces that I do, and how I put together my wardrobe."
Here, Jay proves the old menswear adage, "you have to know the rules before you break them" with three inspiring casually-tailored looks.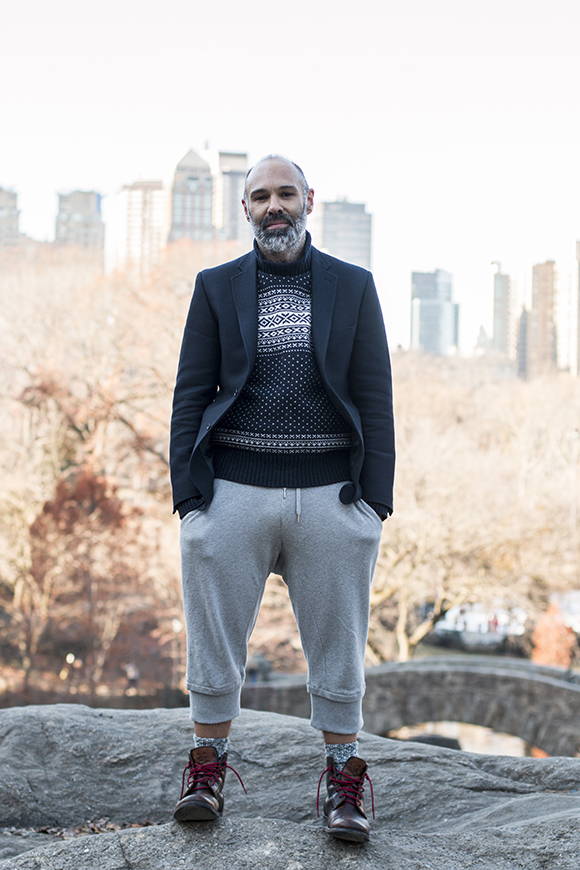 "You can wear unexpected things under a classic blazer, like a chunky knit or fair isle sweater.
I also like the juxtaposition of a blazer with a sweat pant or cargo pant."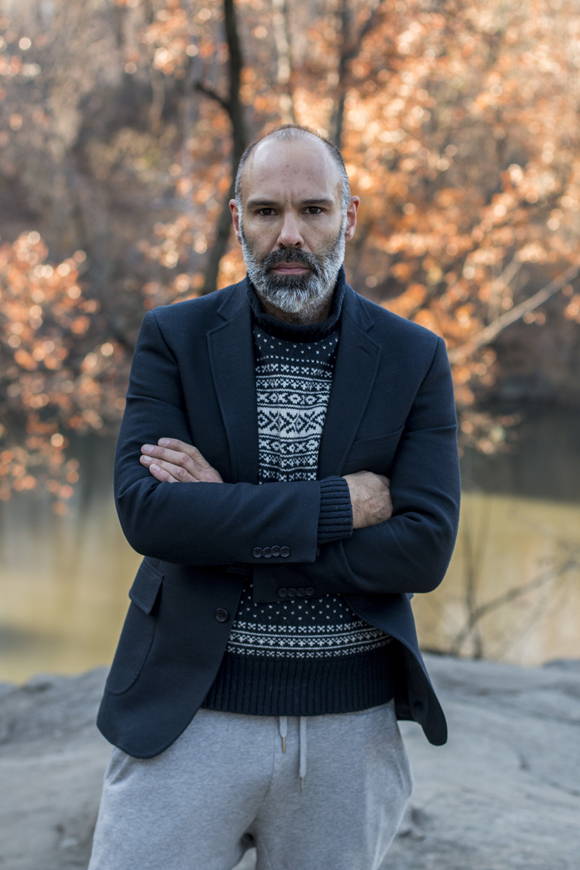 The sweater here is a perfect middle-ground for tying together the sharp blazer and cozy sweats. It's dark and dressy looking, but also soft and comfortable.
Not to mention it's a great compliment to Jay's salt & pepper beard.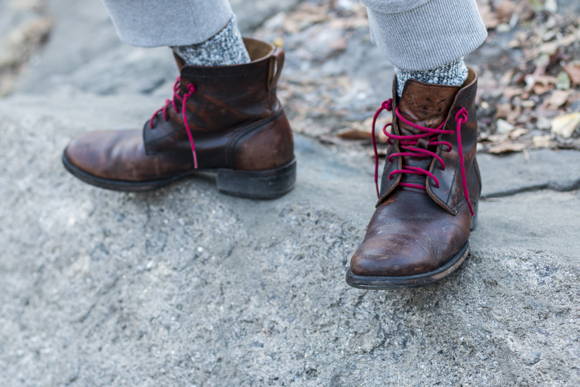 "A good boot can be worn with everything."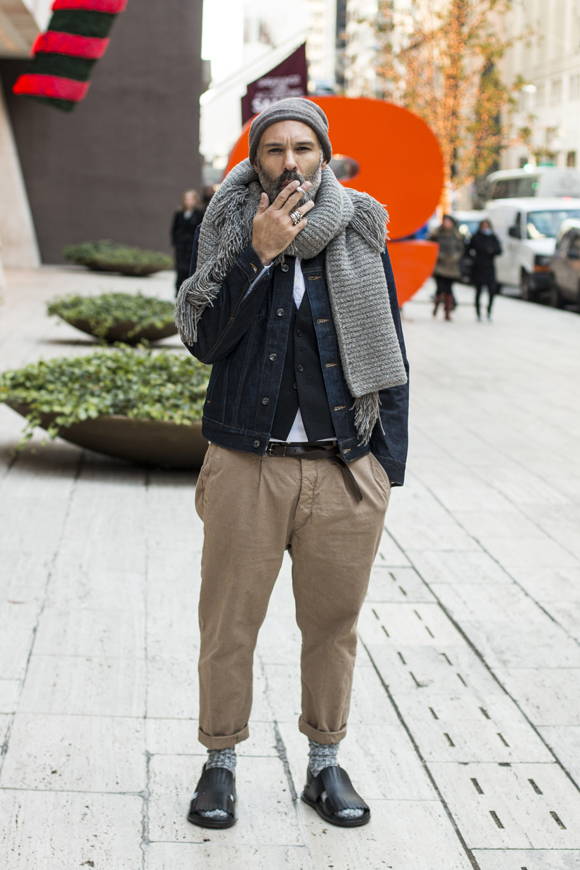 Jay and I are both huge fan of chunky scarves. The chunkier the better.
"Scarves are the best accessory. This is my favorite because it's super warm, extra long and has this great one-sided fringe."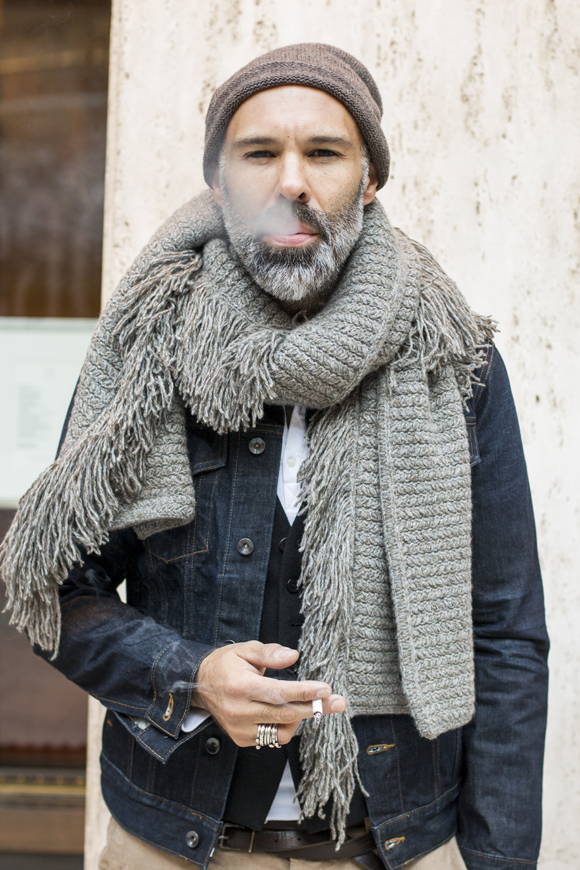 Don't buy 10 cheap scarves.
Buy one impressively high-quality scarf and wear it all season. Like sweaters, scarves are easy to distinguish between high and low quality. It's hard to fake a good knit because ultimately it comes down to the raw ingredients.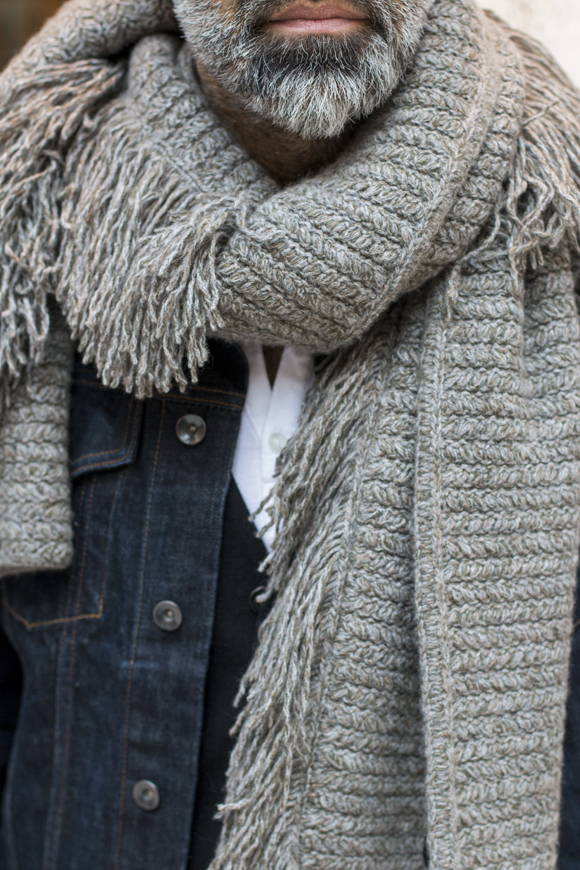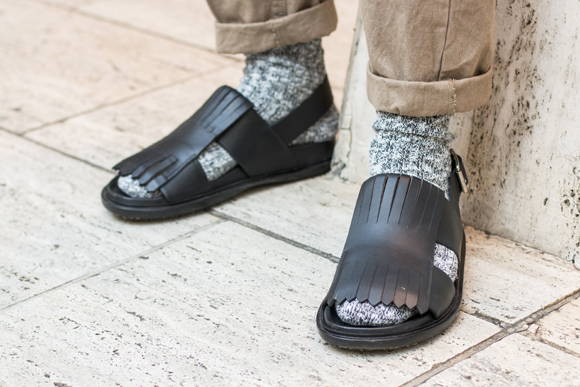 Ask someone: what is the number one fashion faux-pas for men? More than 50% of people will agree: "socks with sandals". Here Jay proves that these "rules" are simply a matter of taste.
"Don't be afraid to spend money on cool shoes, they're the most important part of any outfit... You can tell a lot about someone from their choice in footwear... I can wear these all summer, or with a pair of chunky socks in the Fall. "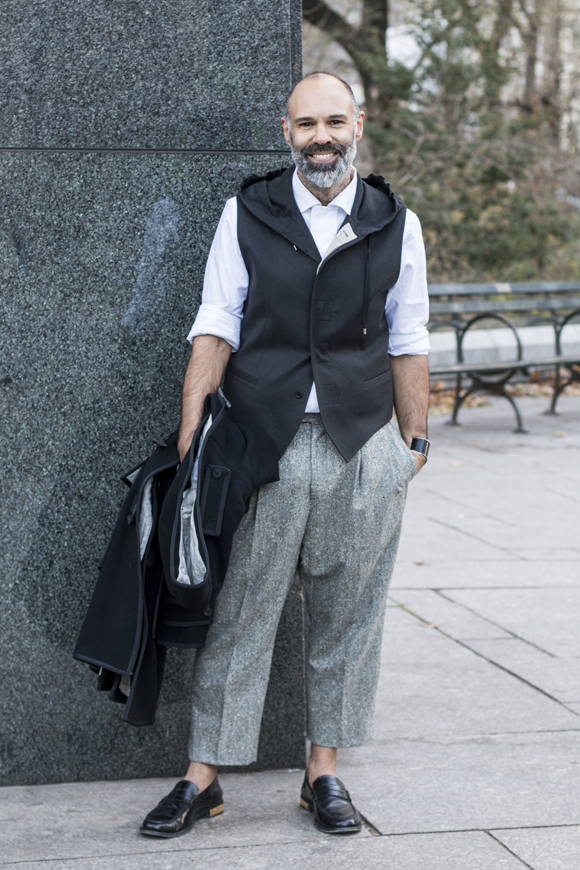 "When choosing a garment, the fit is the most important factor (thank you Mr. Armani)."
But that doesn't mean it has to be slim and streamlined. Fine tailoring comes in all shapes, sizes, and tastes. It's more important to find a silhouette that works for you and keep things in proportion. Jay, for example, often wears his trousers full-cut, low on the waist, pleated, and cropped at the hem. It's one of his signatures that he's perfected.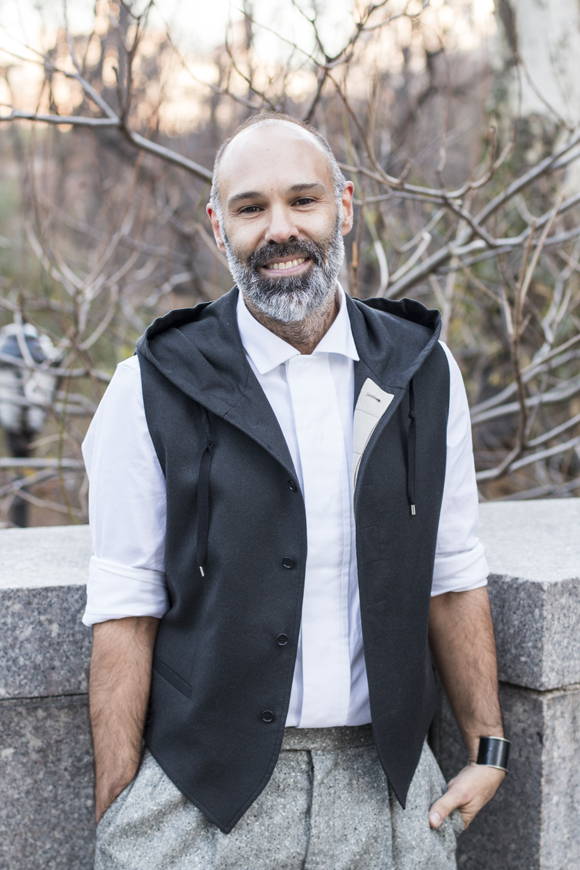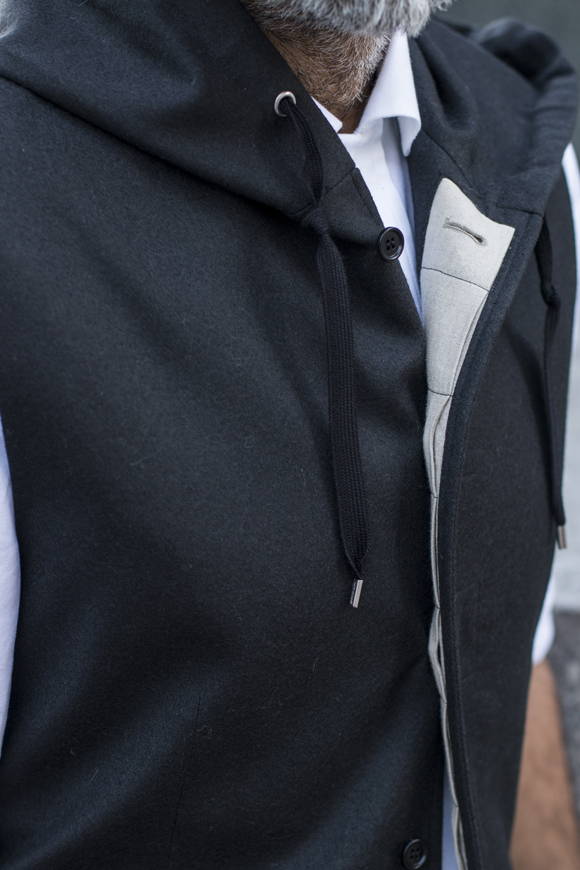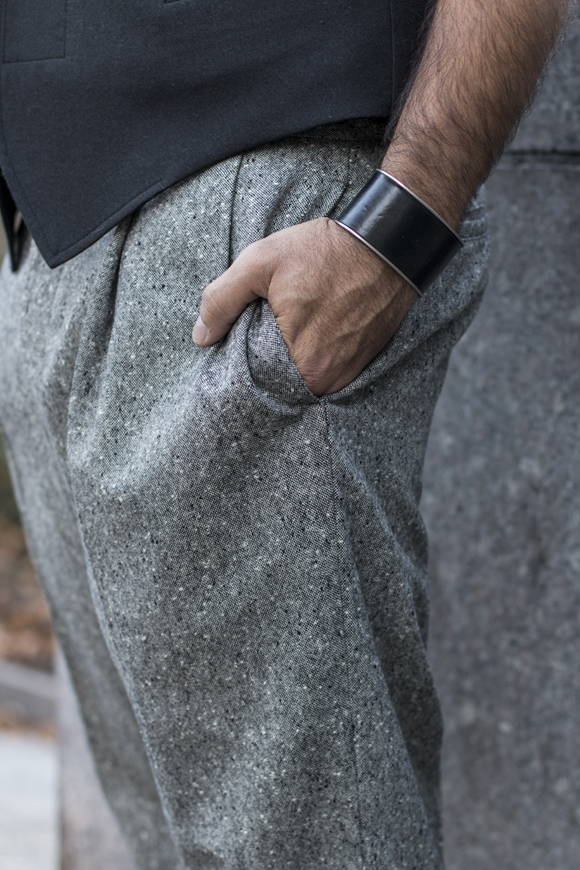 Someone new to style is probably doing too much. With experience comes an appreciation for subtlety.
It's the small details in Jay's outfits that really stand out to me. Details like the more causal top-stitch on the blazer in look 1, the ring and belt in look 2, and the sheered vamp of the loafers here.
Thanks, as always, for reading and special thanks to Jay for participating!
Yours in style,
Dan
Photography by Westley Dimagiba.