In this new series - "What You Can Learn From" - we highlight and breakdown some of our favorite menswear personalities on Instagram.
Christian Kimber is a British menswear designer based in Australia who has a knack for effortless tailoring, comfortable layering, and really cool footwear.
Here's a few things you can pick up from the Brit down under...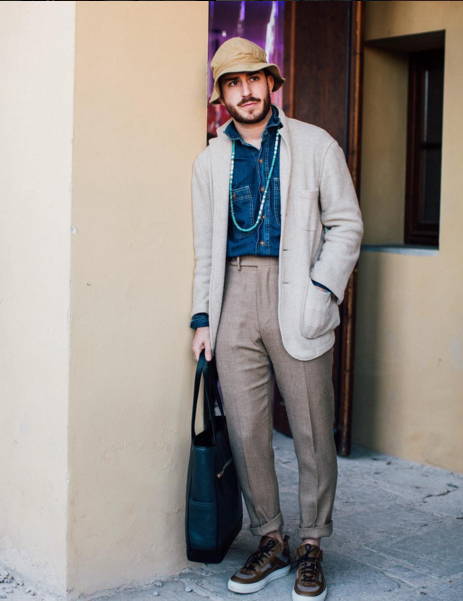 1. Button-down shirts, sportcoats and trousers can all be casual attire - if you choose the right fabrics.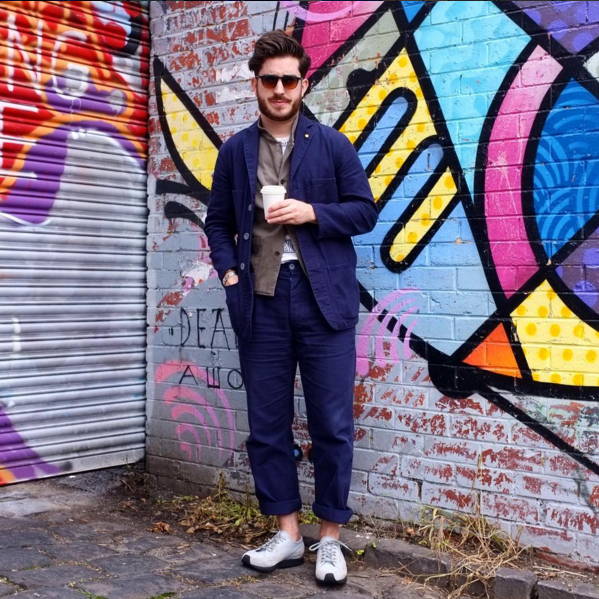 2. Wearing a suit doesn't have to be about "business" as usual.
3. Not every turtleneck has to hug the throat. Also, frayed denim continues to be cool, and is great way to bring back an old pair of jeans.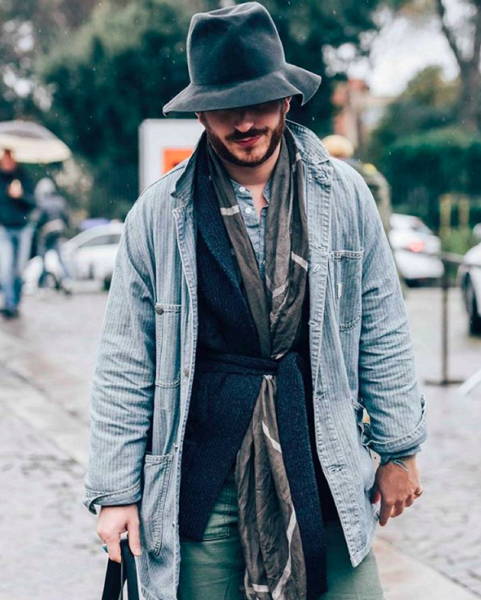 5. A rain hat gets floppy, and that's okay. Good headwear will bounce back and look even better.
6. A high-waisted trouser (hitting around the naval) can make you look taller... Wearing trousers up high has been making a strong comeback, especially down under.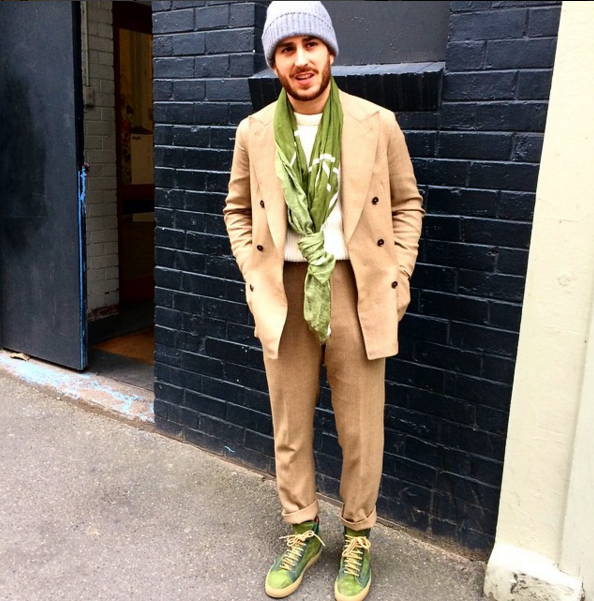 7. Here's a new way to tie a lightweight scarf over an unstructured tailored look. Matching sneakers optional, but very cool.
8. A corduroy suit is soft, comfortable and casual - try styling it that way.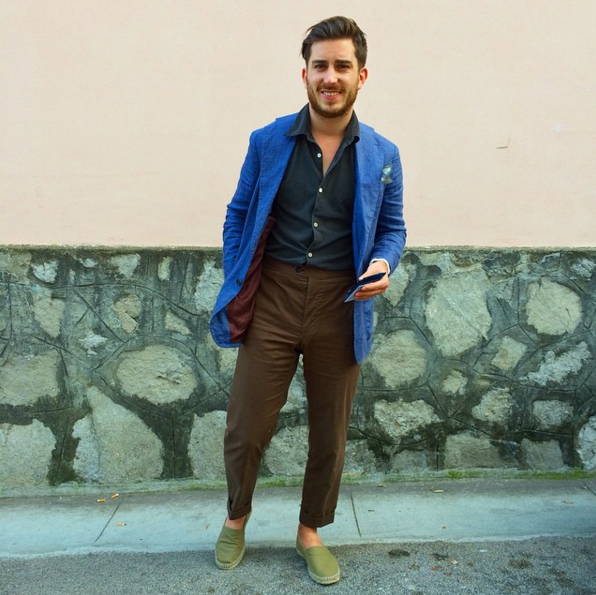 9. When the weather warms up, swap out your loafers for some espadrilles in a dusty spring color.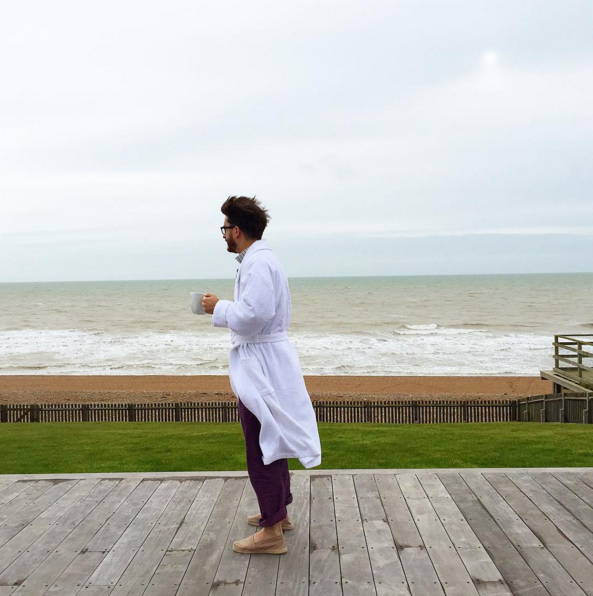 10. On vacation - always use the hotel bath robe.
Thanks, as always, for reading.
Yours in style,
Dan