The menswear world is a small one. You go to enough events, trade shows, parties, etc. and you start to see the same familiar faces. Introduce yourself and you'll also learn that you have five mutual friends in the business. That's what happened with Neil Watson. Alex and I first bumped into him at the MRKT tradeshow last year, where his tailored look was a clear standout.
Turns out, he's a fellow Canadian menswear enthusiast based in Toronto, and we have several mutual friends, including the always sharply tailored Angel Ramos and Khaled Nasr.
On top of being a street style photographer with a keen eye for detail (he shot our recap of menswear trends at Pitti Uomo this past summer), he also has an incredible Italian-inspired casually-tailored sense of style.
Here, he shows us how to look sharp and smart in tailored pieces for the weekend.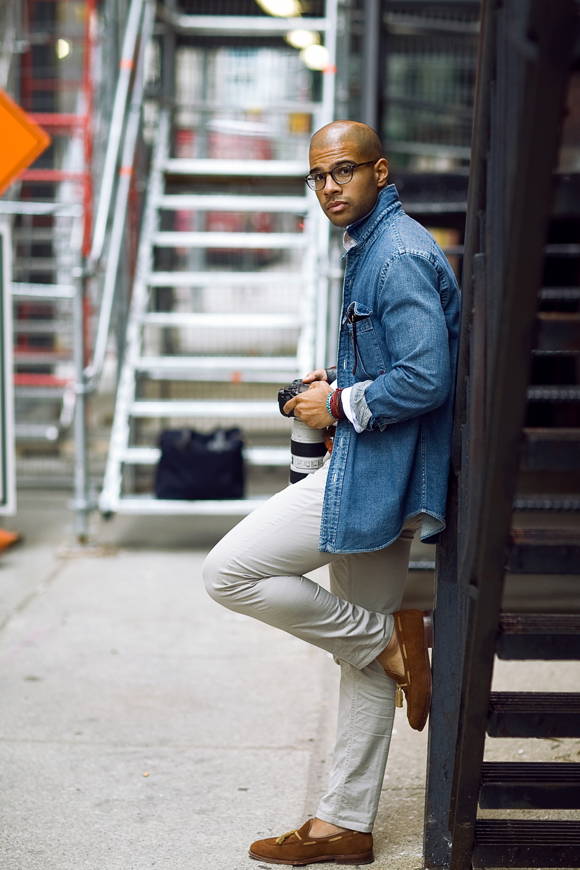 "Like most of my friends in the clothing business, we never intended on being here. I was set in my first year of University to be a lawyer. Fast forward a few years and a bad break-up later, I was encouraged by my now fiancé to delve a bit deeper in menswear than just showing up to court every day in a thoughtfully coordinated suit and tie. In my last year of school, I graduated under the guise of 'pre-law', all the while working full-time at Ralph Lauren and graduating from sales to buying.
The back-end of menswear is a funny thing; you see the true value of goods and learn how pieces move from demand, to design, to production, to distribution, to the end consumer. I enjoyed learning the ins-and-outs of the supply chain, but the spreadsheet life eventually grew old on me.
I was seeing so much going on that I wanted to talk about. Namely the hardships of entrepreneurial life in fashion, and how often new designers would fail and start all over again… This business is very volatile, more so than most new players realize. So, two years ago, I began as a contributor for A&H Magazine, and slowly realized that this was where I wanted to be… Today, I'm the Editor in Chief and we're on our way to an independently funded print magazine."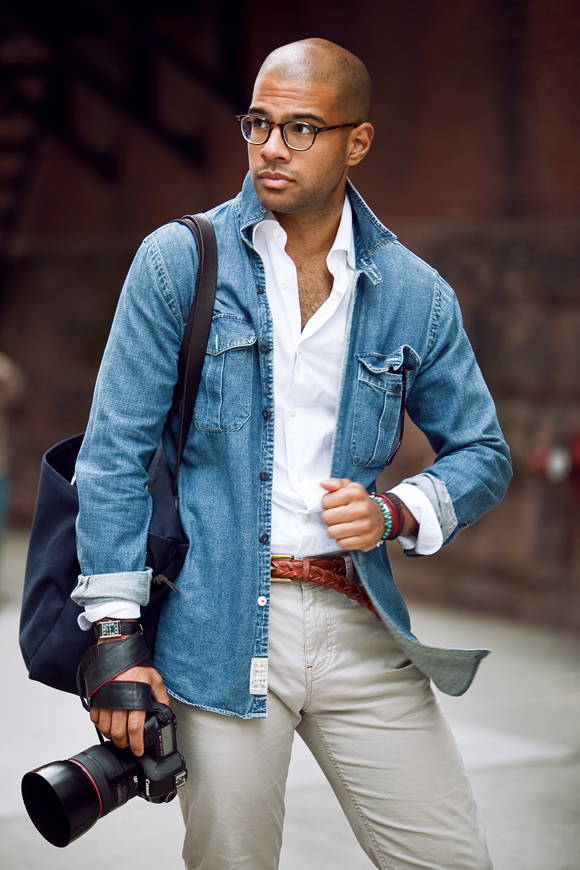 It's still warm out, but getting a little breezy. Think of a shirt in a heavy fabric (like a rugged denim) as your first piece of outerwear during this seasonal transition.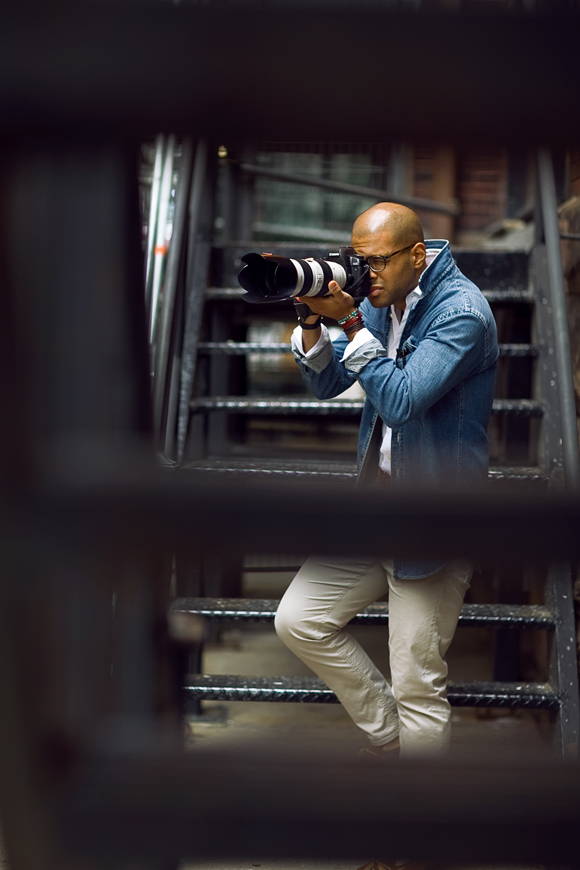 The only casual belt you need in a rotation is a light brown woven leather, something like this one.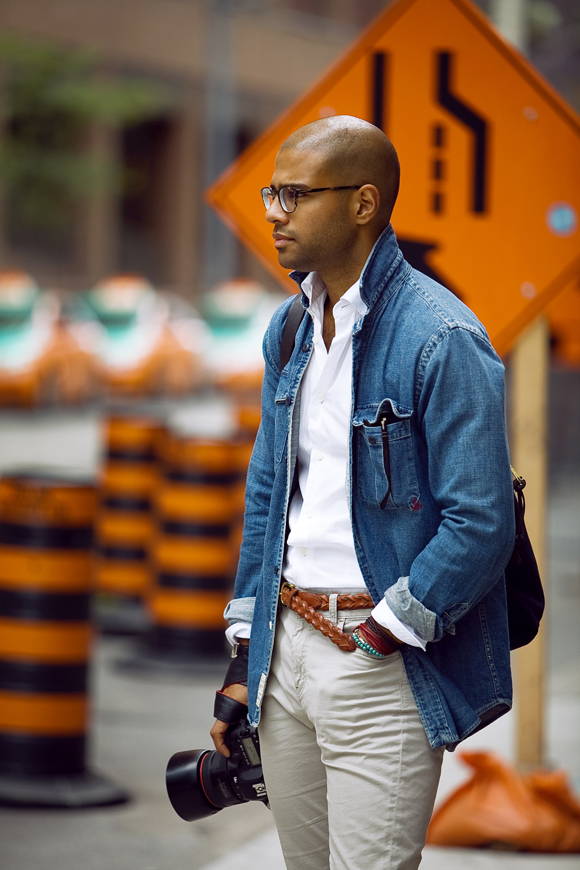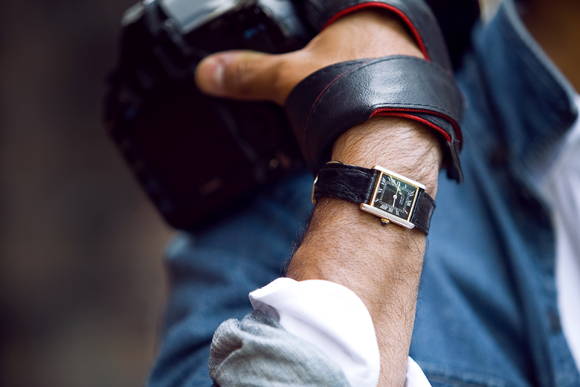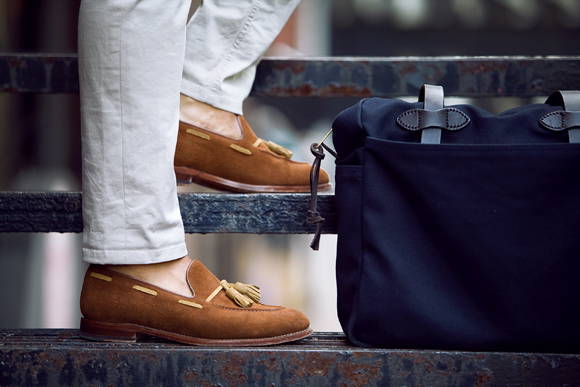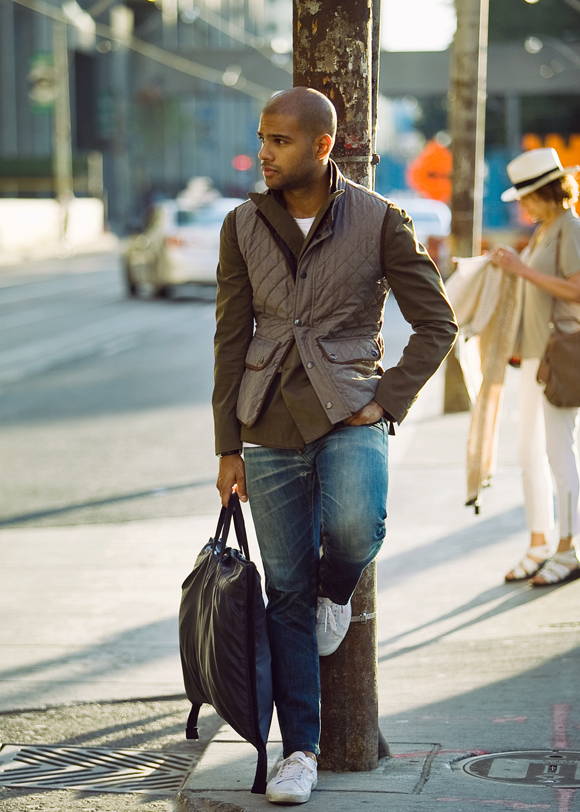 "I always identified with clothing and had a strong sense of what I was wearing. When kids my age were worried about catching the next WWE match on TV, I was thinking about the color coordination epidemic in my closet... Now with the advent of Tumblr and the like, I have catalogues of images to skim through. I try not to pay attention to what's trending too much, though. The way I dress is heavily influenced by classic menswear, and starts with fit and proportion... To be honest, I hardly think I dress well compared to my friends."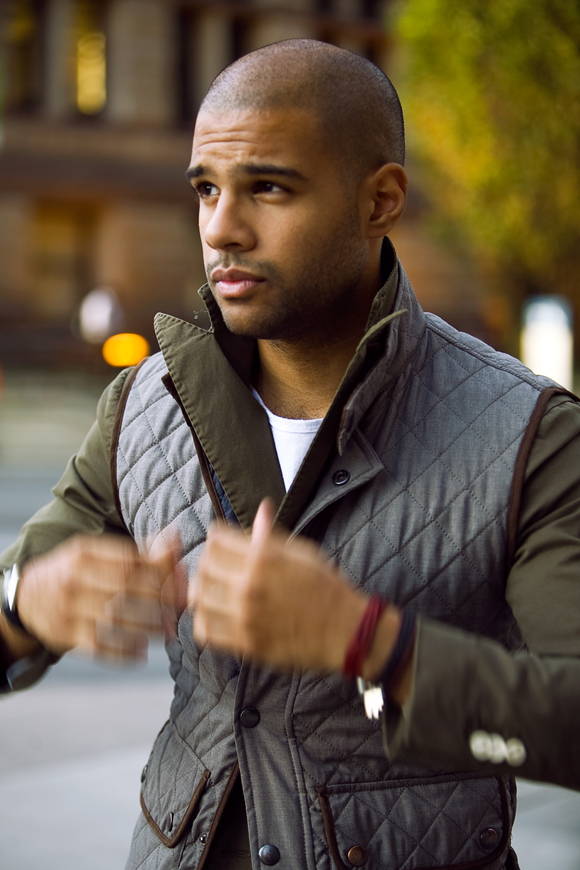 You won't need an overcoat for a while - start with a lightweight quilted vest. Wear it over an unstructured cotton double-breasted jacket in the same color for a very suave way to dress-up a t-shirt, jeans and sneakers.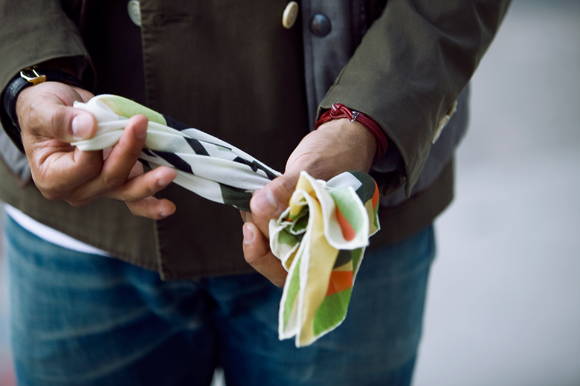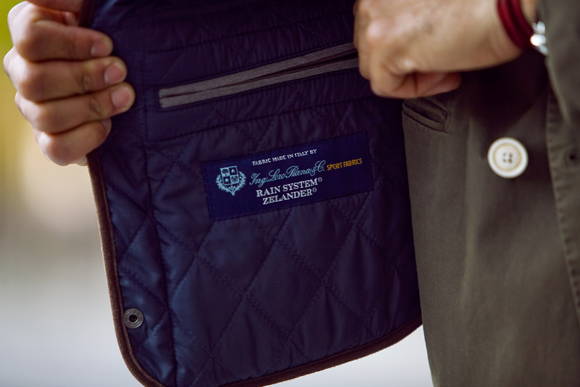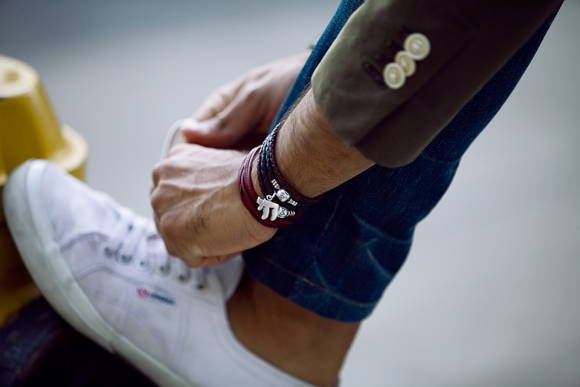 3. White Denim Year-Round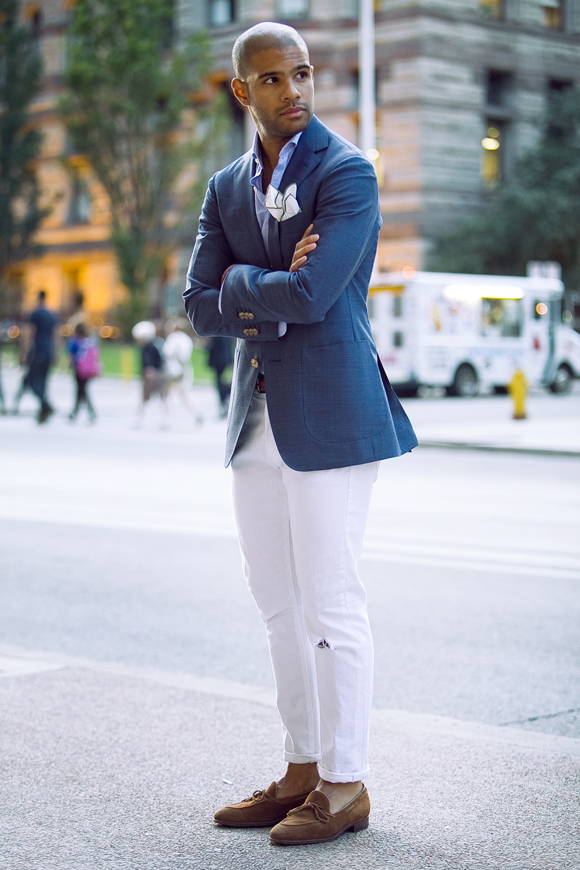 "My advice for guys new to style is to start with what fits. Proportion is king. As long as you build a solid foundation based on fit and utility, you're golden. After all that is said and done (which it never really is) you can tinker with your style, because it will always change, as you will always change."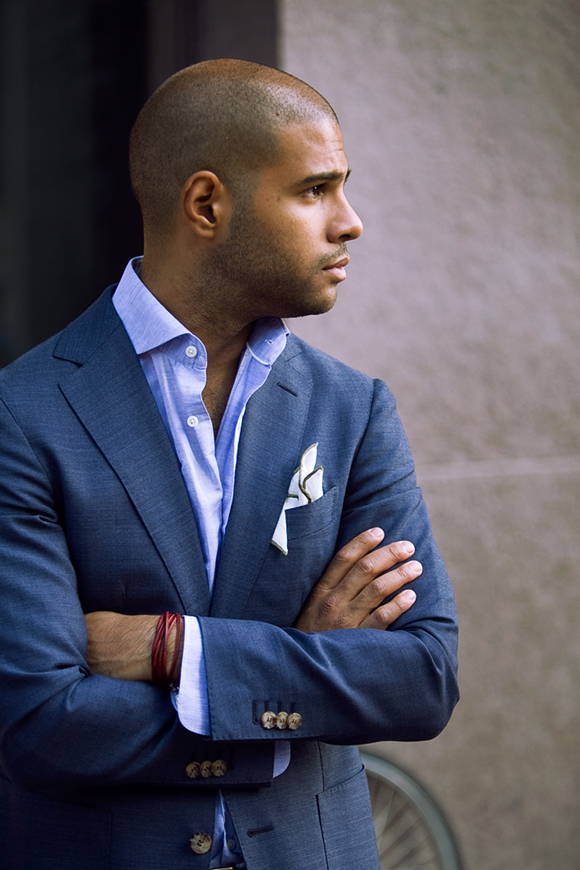 Look closely at those textures. Those blends. Cotton/linen shirt, linen/cotton/wool jacket. Now that's some transitional tailoring.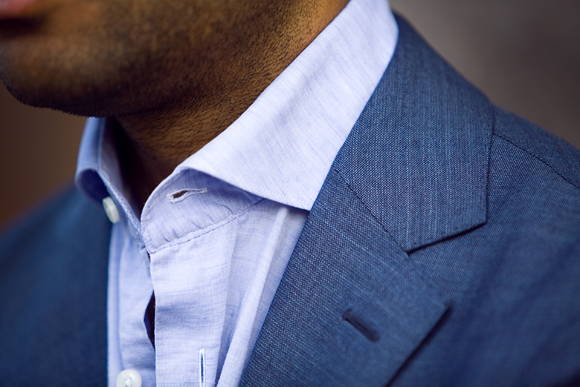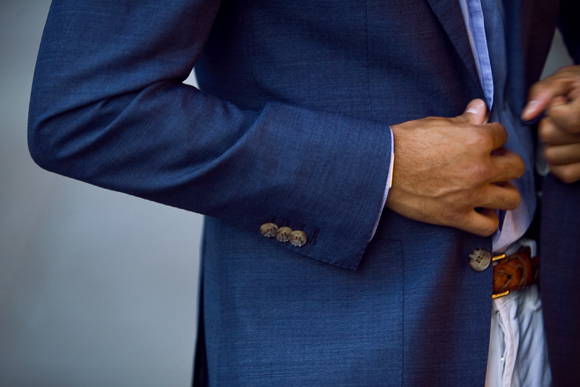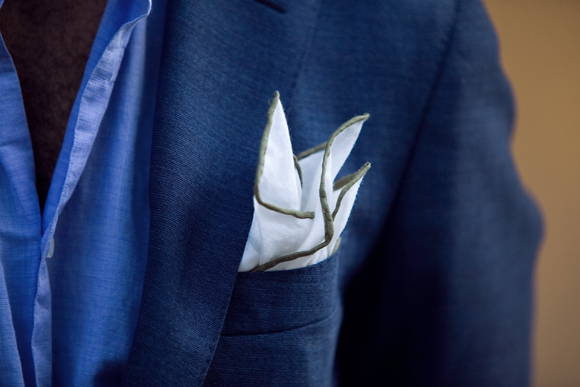 White jeans after labor day? Of course. Make them a little more fall-appropriate with a pair of light brown suede loafers.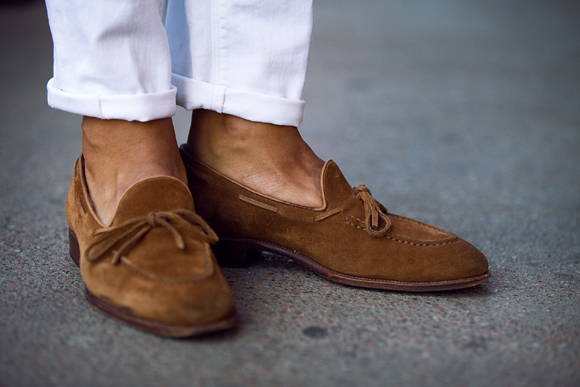 Thanks for reading, and special thanks to Neil for participating!
Yours in style,
AOS