Every Articles of Style suit is designed so that the components can also be worn as a separate jacket, trouser and vest.
We created the "1 piece/3 ways" series to give you some ideas on how you can style a timeless suit for different occasions; so you can get the most out of your garments and learn to build a sustainable wardrobe with style.
In this edition we show you three ways to wear our Olive Stretch Cotton Suit.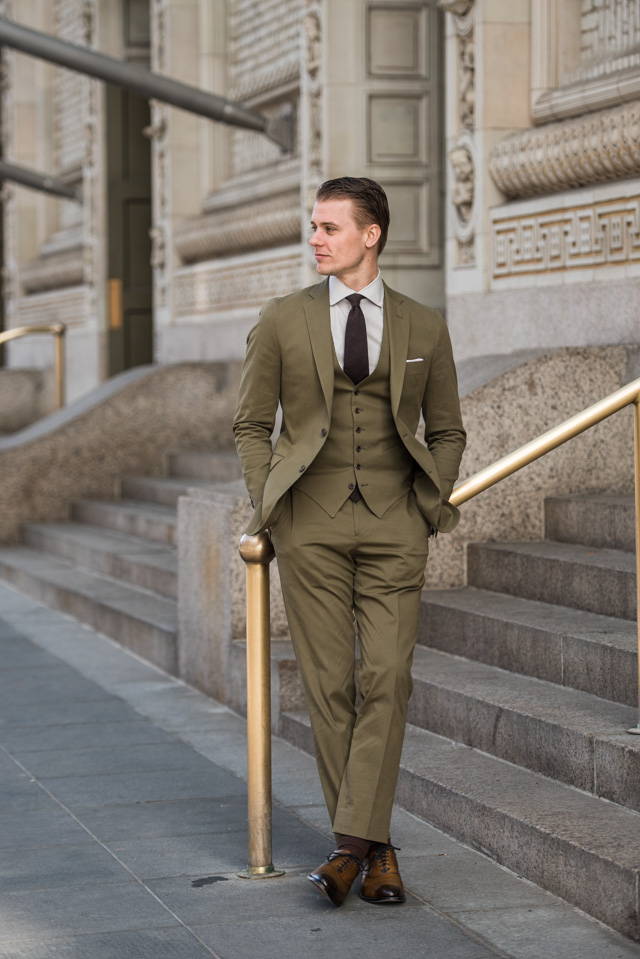 Olive is an underrated color in men's suiting. 
It had a moment - somewhere in the late 80s/early 90s - but the fits were so oversized and wack back then that the olive suit actually caught a bit of a bad rap.
Today, a well tailored olive suit can be a stunning and refreshing look - one that is surprisingly versatile and easy to wear. Pair it with khakis, creams, browns, oranges, clay grays...any neutral earth tones, really.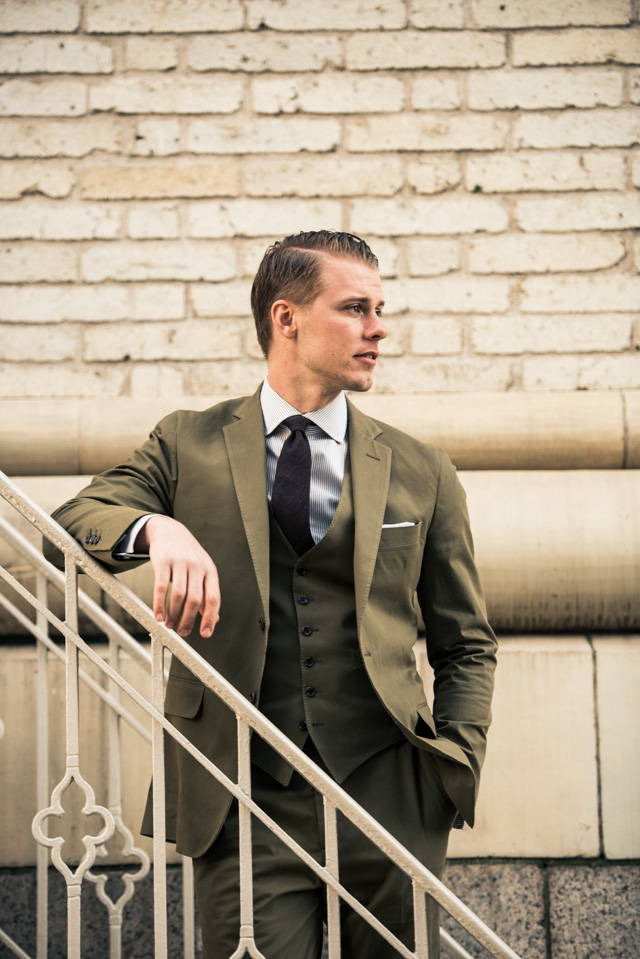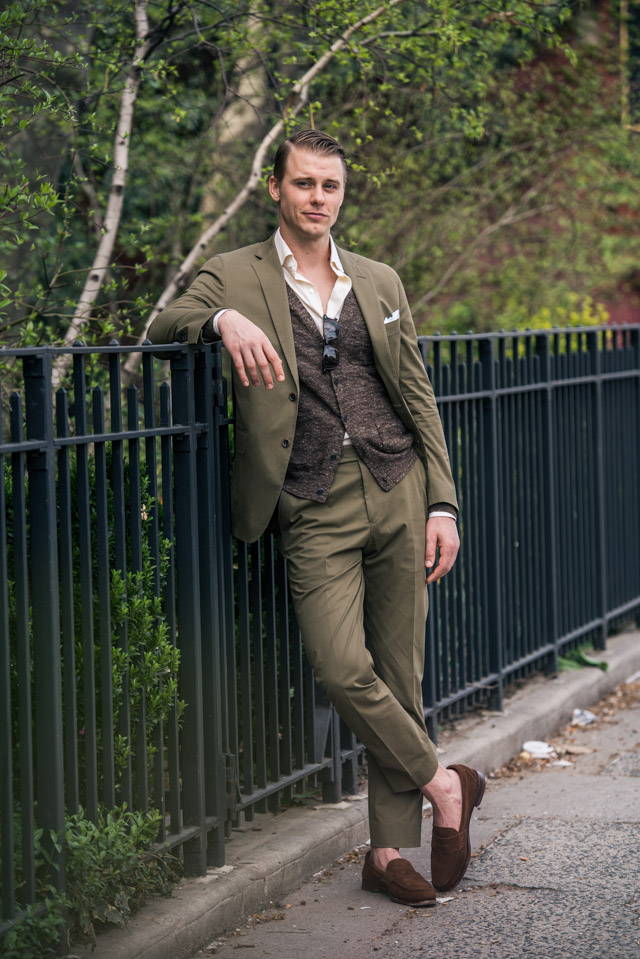 Here's an easy combo to create a stylish "business casual" outfit for the Spring/Summer:
- Cotton suit
- Poplin shirt (2 buttons undone)
- Linen cardigan (also 2 buttons undone)
- Suede loafers
- Tortoise sunglasses
*All in earthtones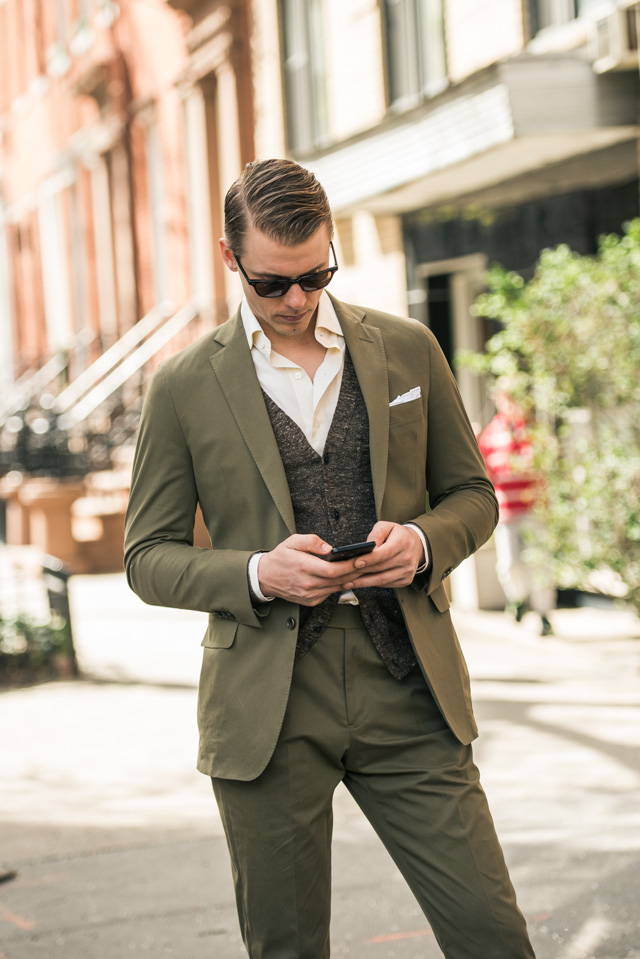 Stretch cotton is a casual take on a suit - and it's designed to move. 
So pair it with a  simple knit sweater and an even simpler pair of sneakers - and you are ready for just about anything.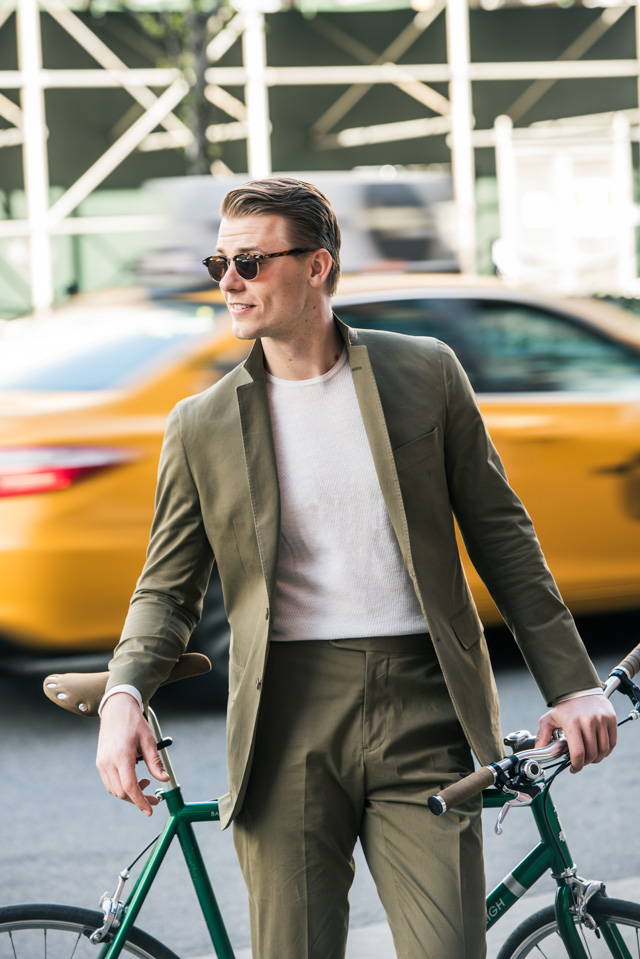 Thanks, as always, for reading.
Yours in style,
Dan Trepanier