The classic American trucker jacket is a wardrobe staple that's perfect for Spring layering (although you can also use it to insulate a larger jacket or even a blazer, which has become something of a micro trend).
Most commonly seen in denim, as in the classic Levi's Trucker, this versatile jacket design has been replicated in just about every fabric known to menswear. To get you thinking, here are three trucker jackets that are a little more style-forward than the traditional denim version.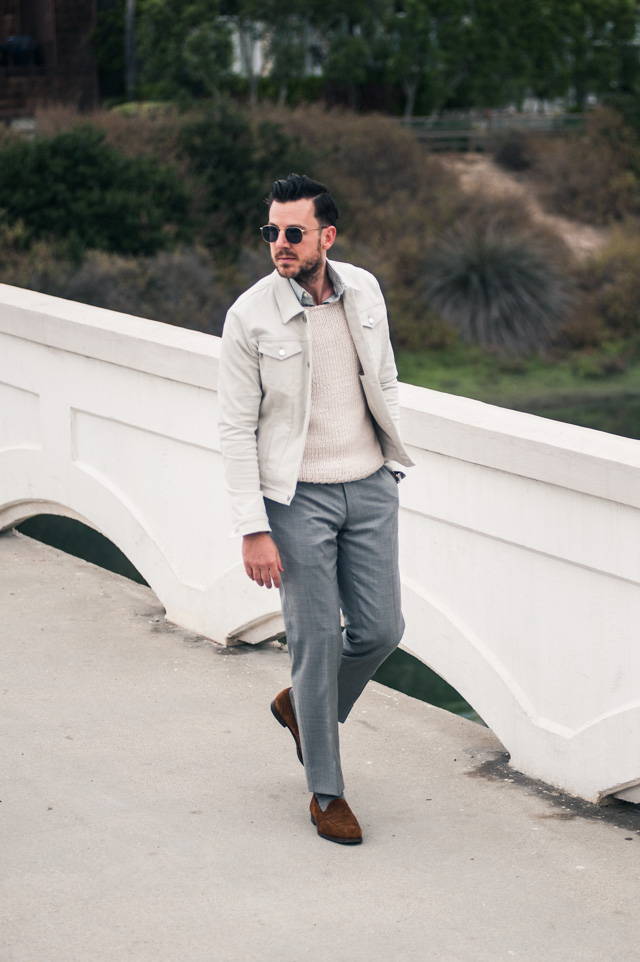 A cream or off-white jacket in a lightweight cotton looks very smooth on a cool Spring day, especially combined with other pale neutrals like beige and heather grey.
Whichever fabrication you chose, make sure the trucker jacket fits slim through the body, narrow through the sleeves with high armholes, and the hem hits just a few inches below the waist.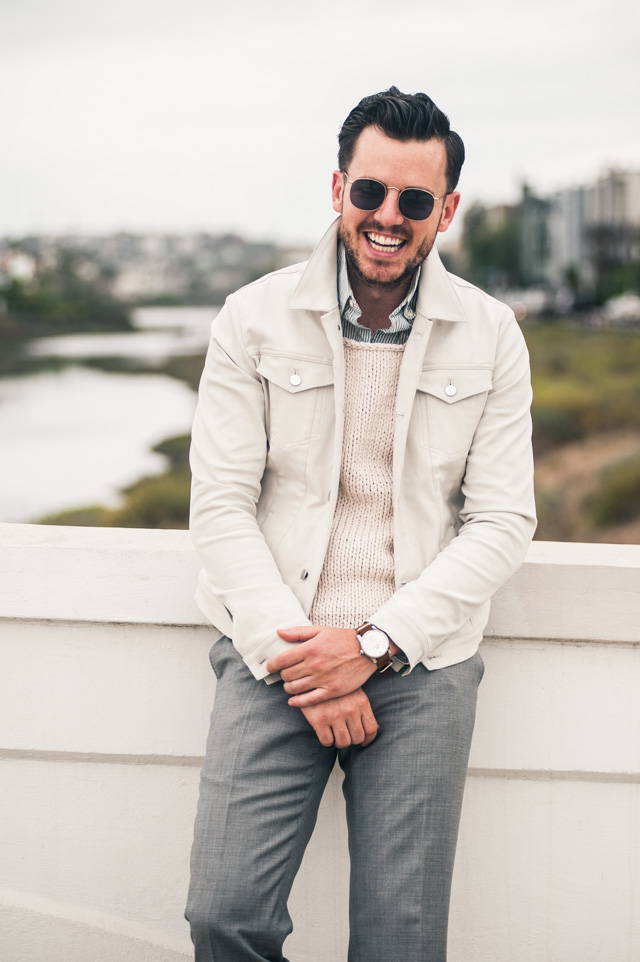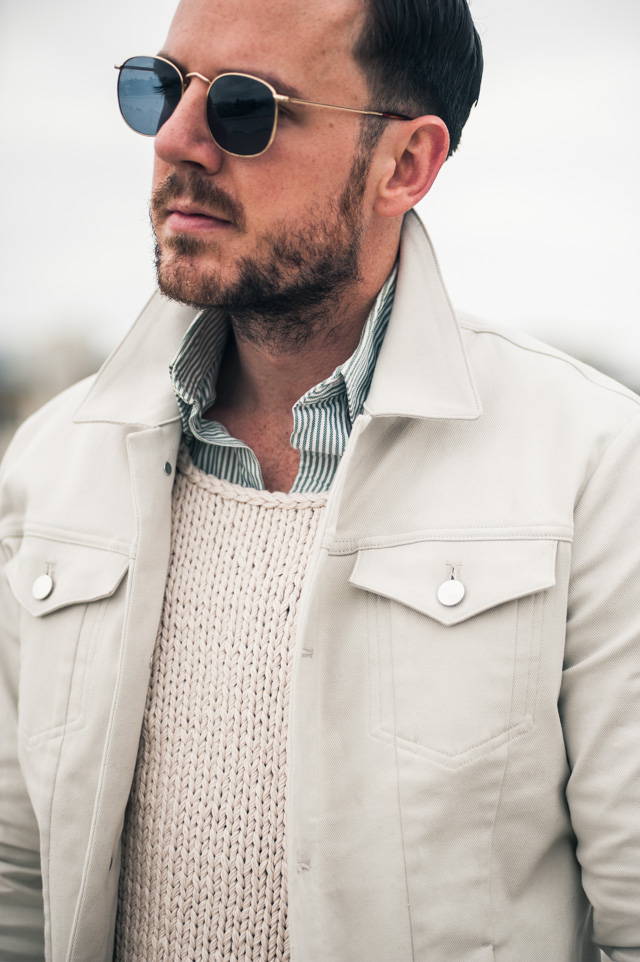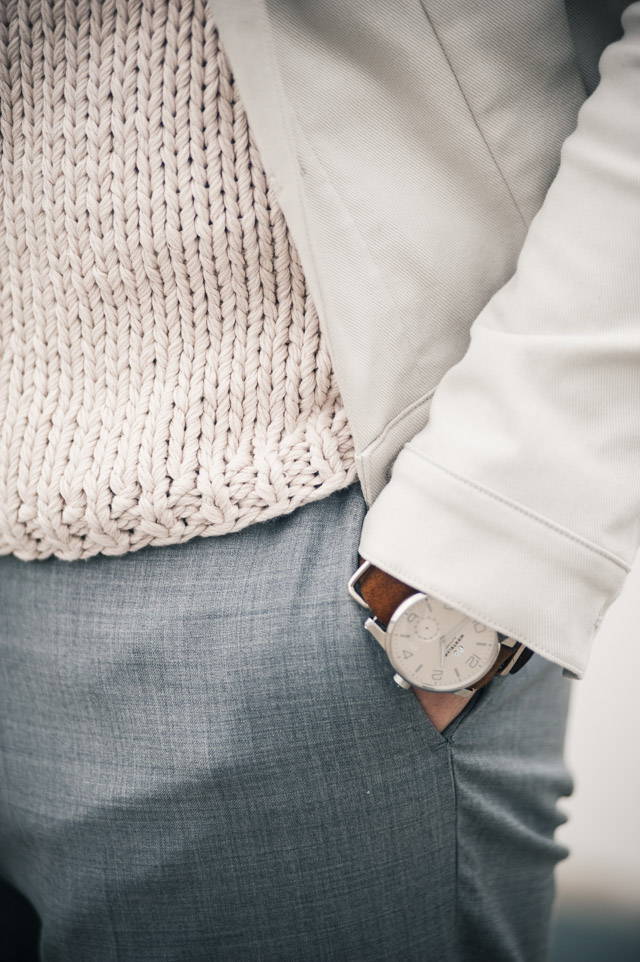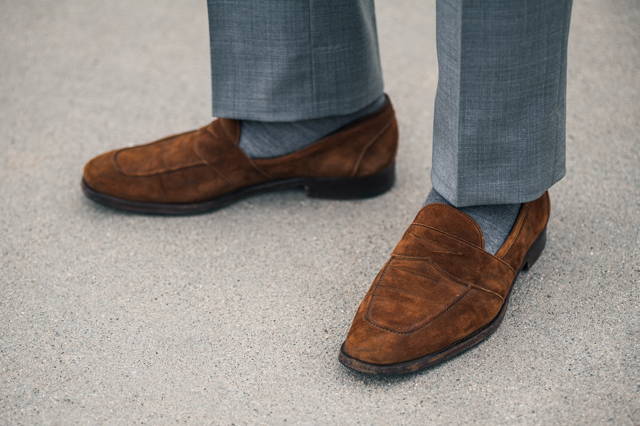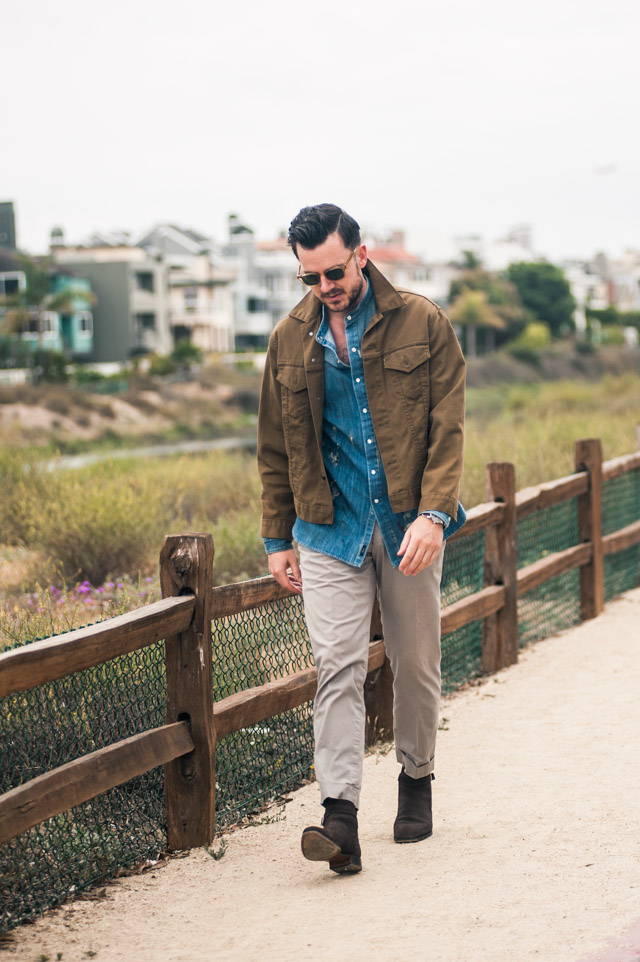 For the less "clean and pristine" crowd, I recommend going vintage. You can find these jackets just about anywhere...you just might have to take them to the tailor to slim down the body (remember you can't lengthen the sleeves, unfortunately).
I found this one in a vintage warehouse and loved the color. My plan was to have it slimmed down, but the slightly boxy and oversized look great on me. It works well with a casual shirt that has some character (like this paint splattered denim band collar) and a trim chino.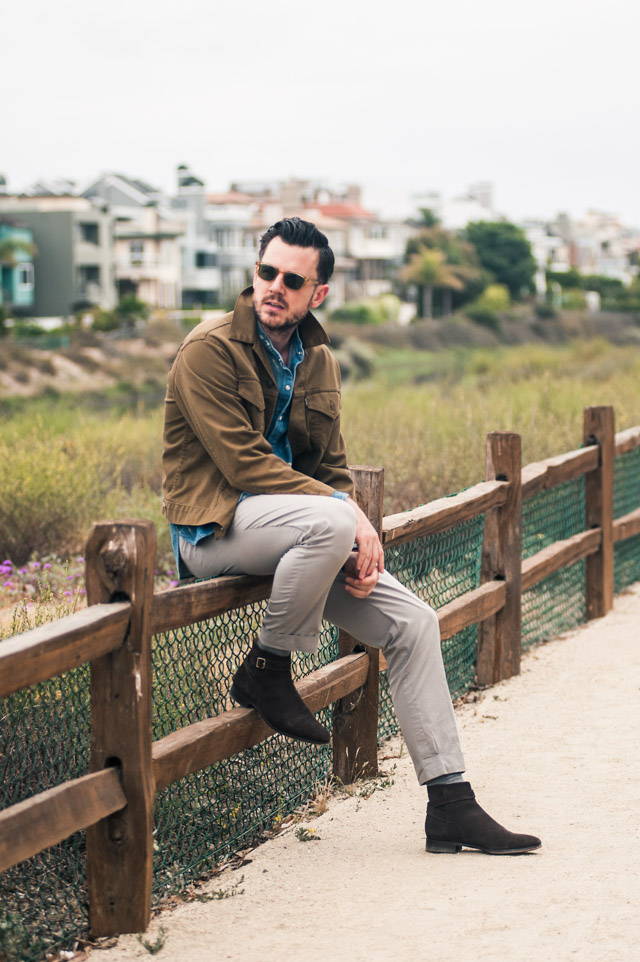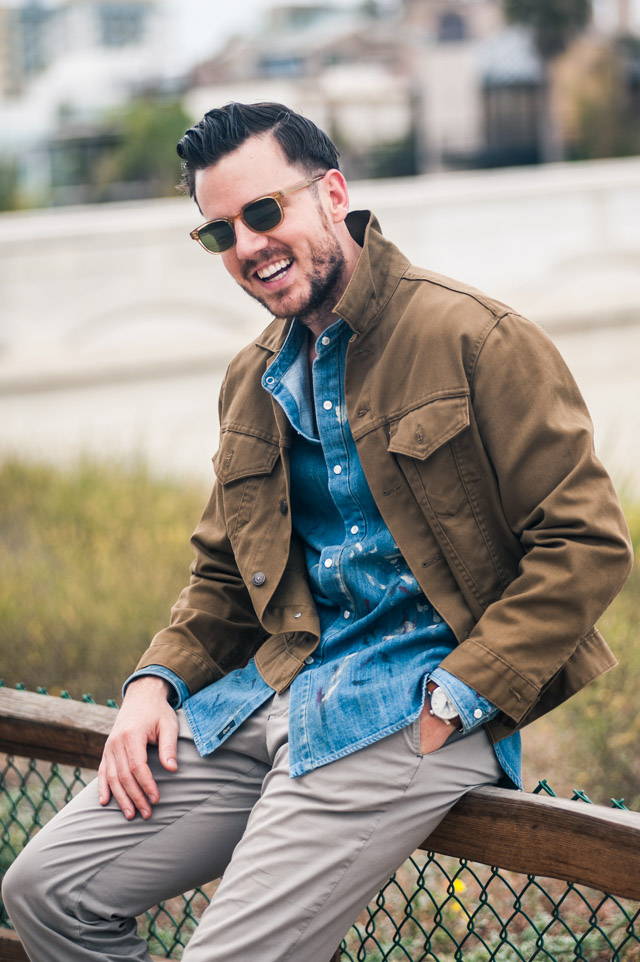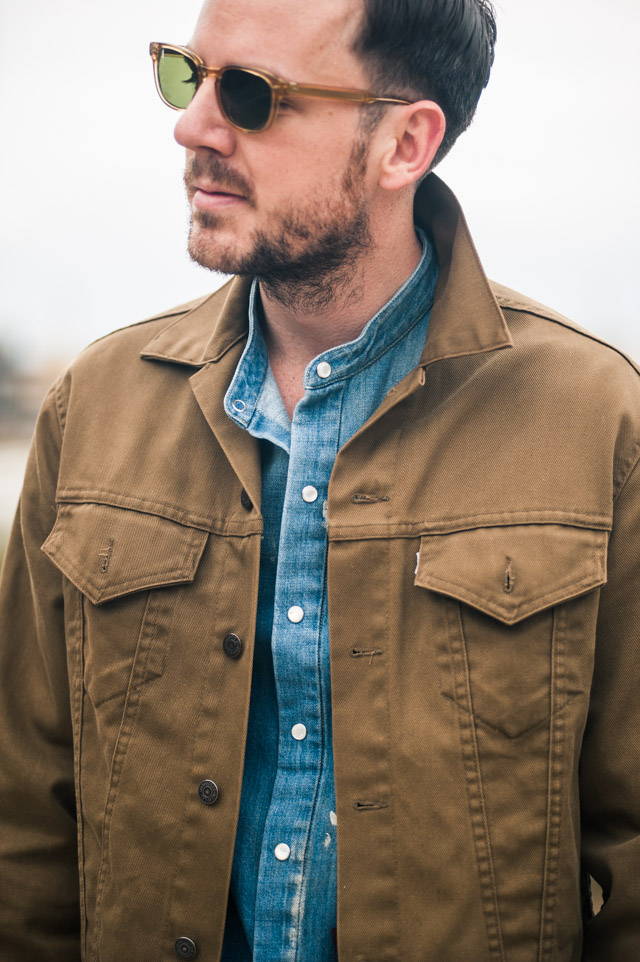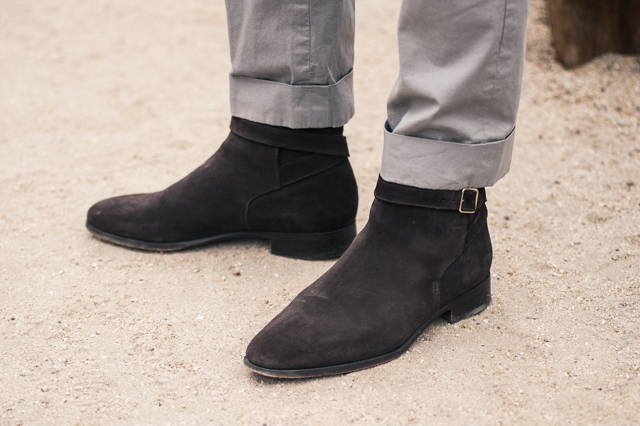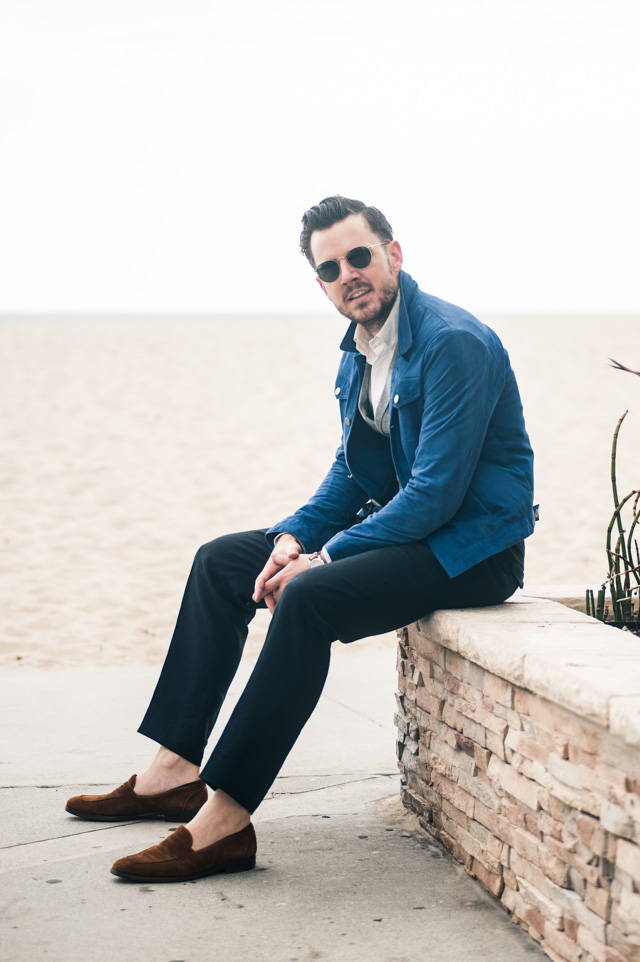 I love me a suede trucker jacket, especially one that is lightweight and unlined. This one is so light that it literally blows in the wind, making it the perfect "casual luxe" jacket for a night out near the beach.
If you're struggling with "business casual" outfits (well, first, you should be using the Style Guide), then get yourself a well-fitted trucker jacket in a non-denim fabric (something a little more suave, perhaps) and pair it with a simple fitted oxford, a tailored trouser, and a contrast waistcoat. And don't forget to mix up the fabrics - here, I'm combining pieces from Fall/Winter (flannel lapel waistcoat) and Spring/Summer (pure linen trousers) to find the perfect in-between weight.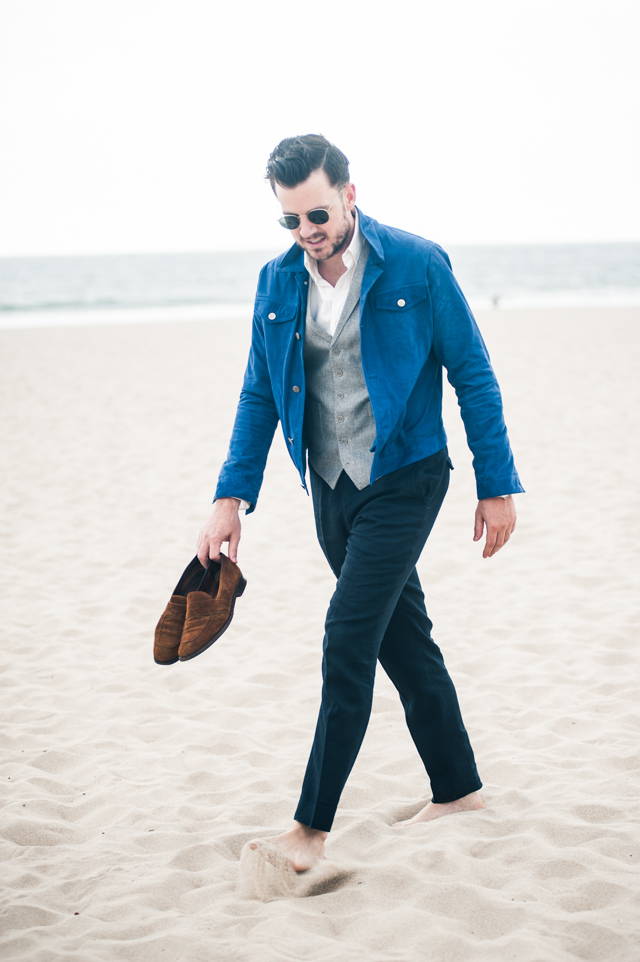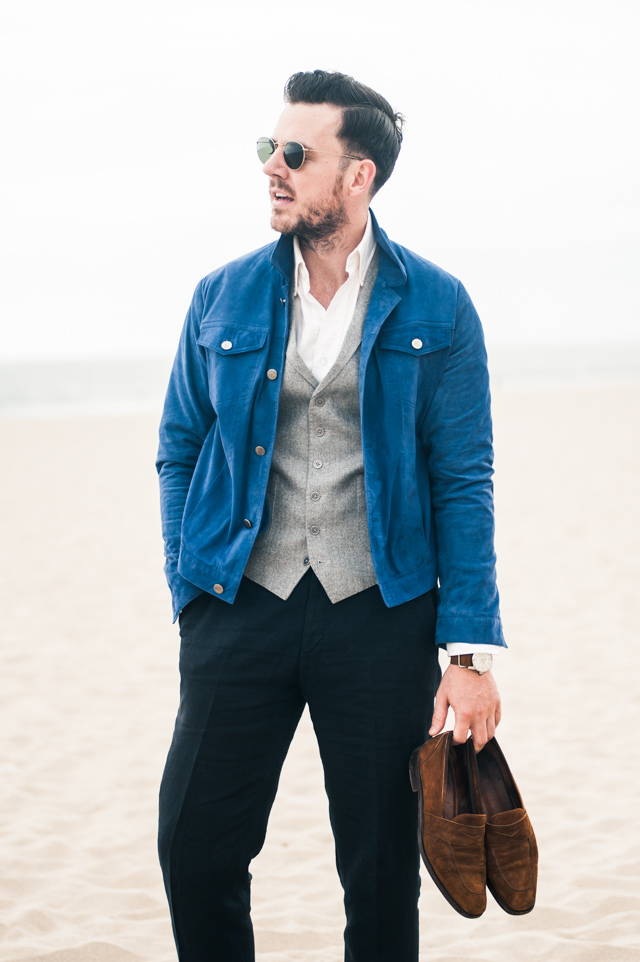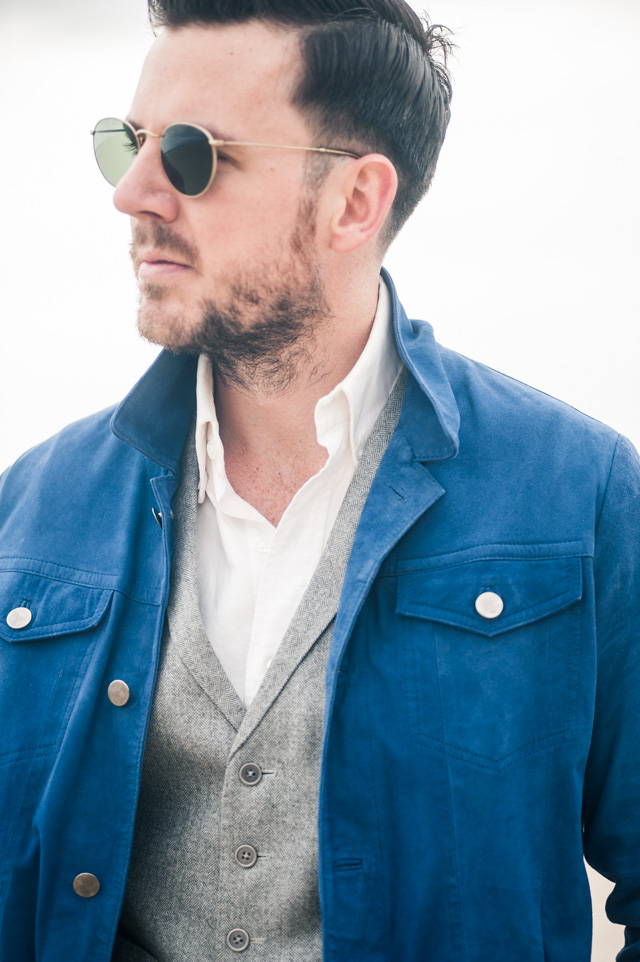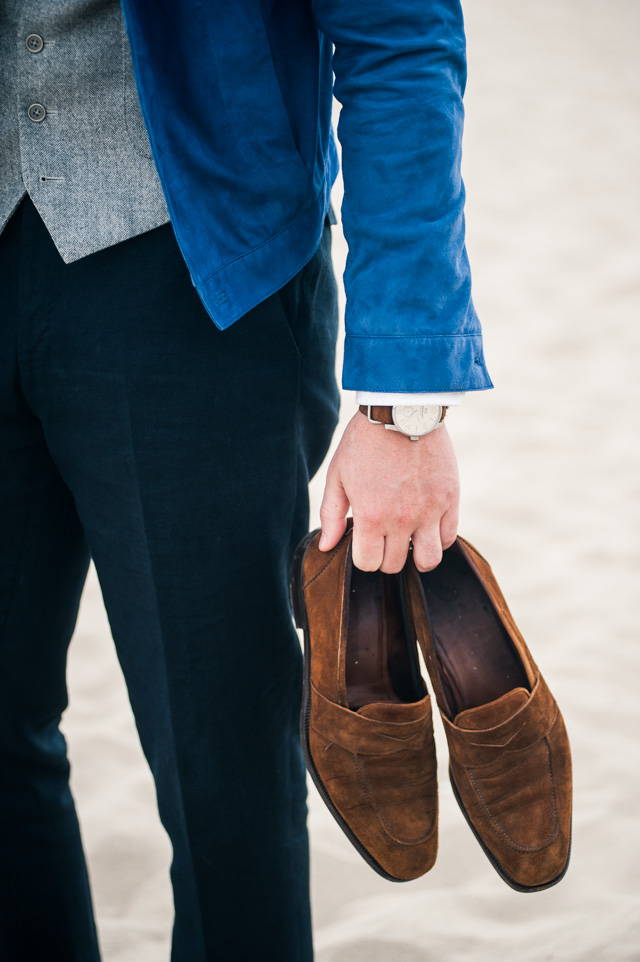 Thanks, as always, for reading.
Yours in style,
Dan