Here at AOS,  all of our garments are made to be mixed and matched. It's part of how we support saving the planet and helping you create a stylish wardrobe - through sustainability and versatility. 
Even with fewer pieces, you can mix and match them for more outfits and occasions.
In our "Perfect Pairings" series, we'll take a look at a few specific pieces from our shop and give you all the tips and tricks to style them together. 
Today, we're looking at our Linen Suit in Forest and Performance Hopsack Suit in Rust.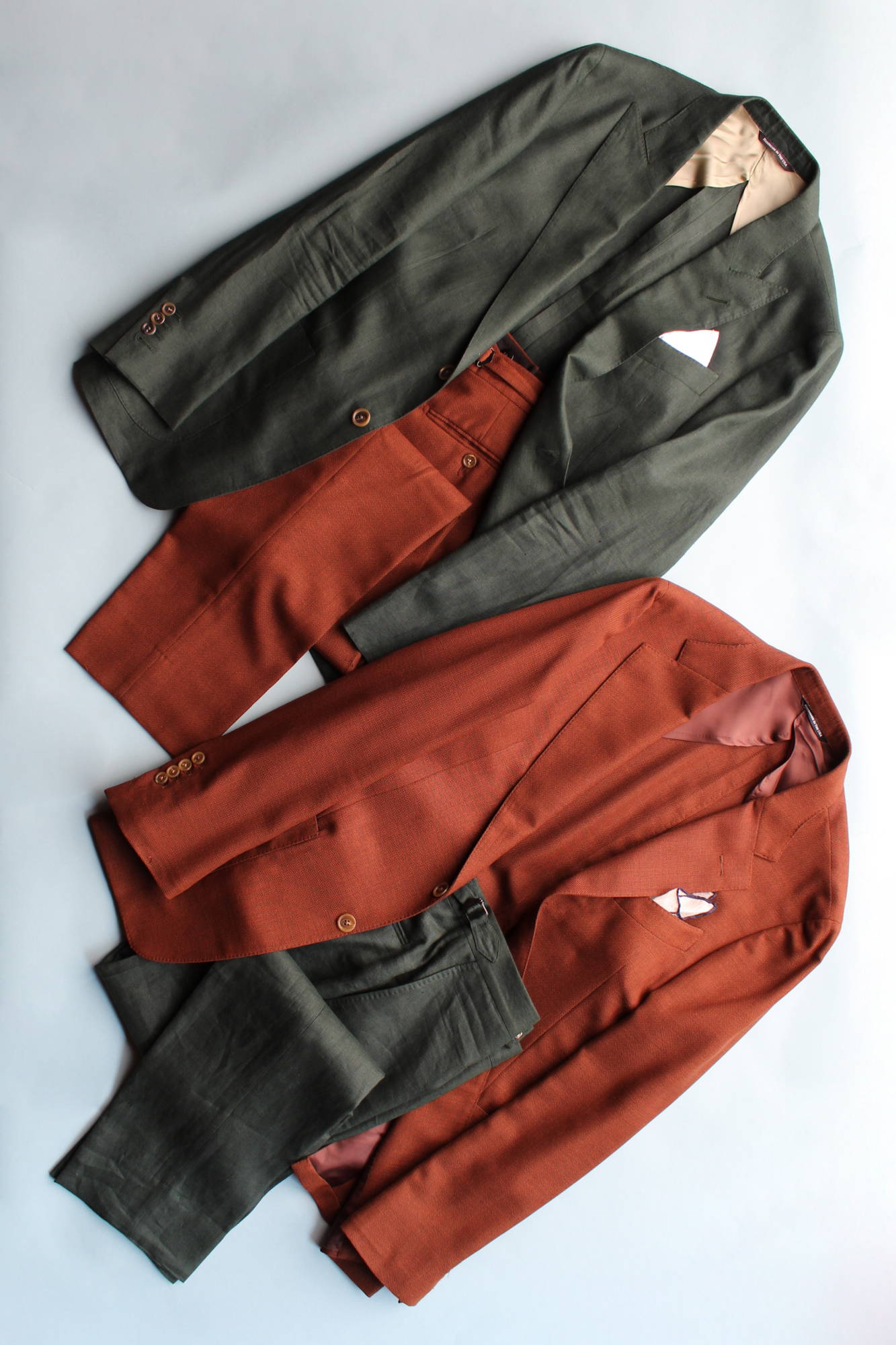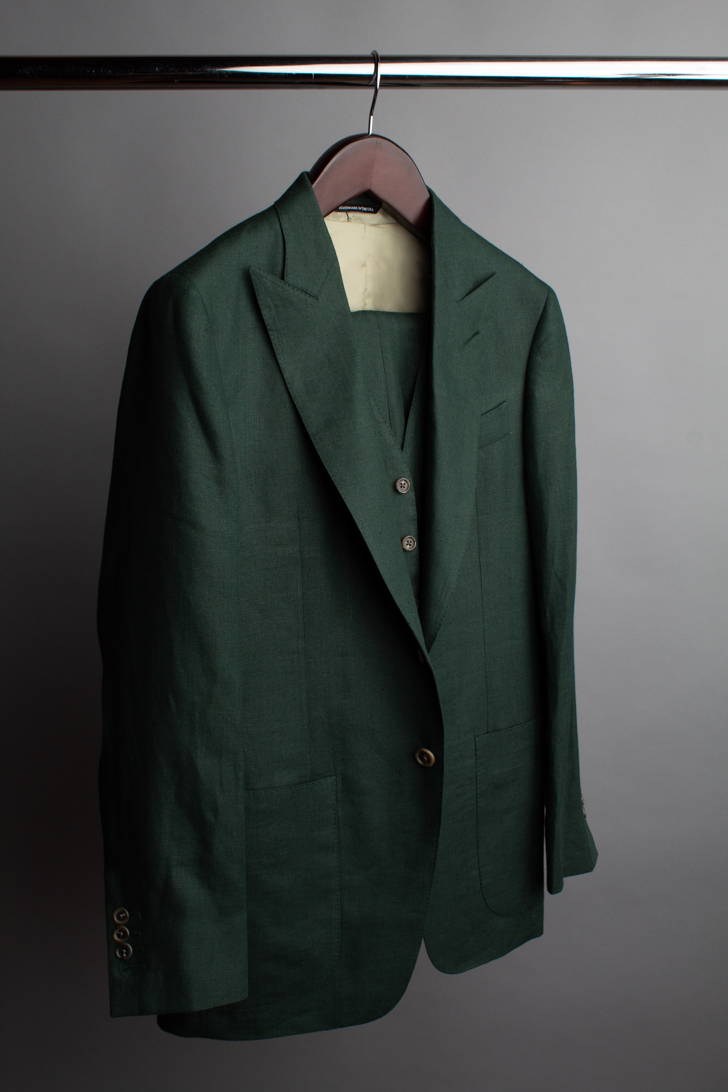 The linen suit is the ultimate Spring/Summer go-to. Stylish gentlemen have been wearing linen suits to beat the heat for hundreds of years.
It is known around the world for its strength, absorbent qualities, and exceptional crispness and coolness in hot and humid climates. When it comes to laidback elegance in warm weather, nothing beats the charm of linen.
The Performance Hopsack Suit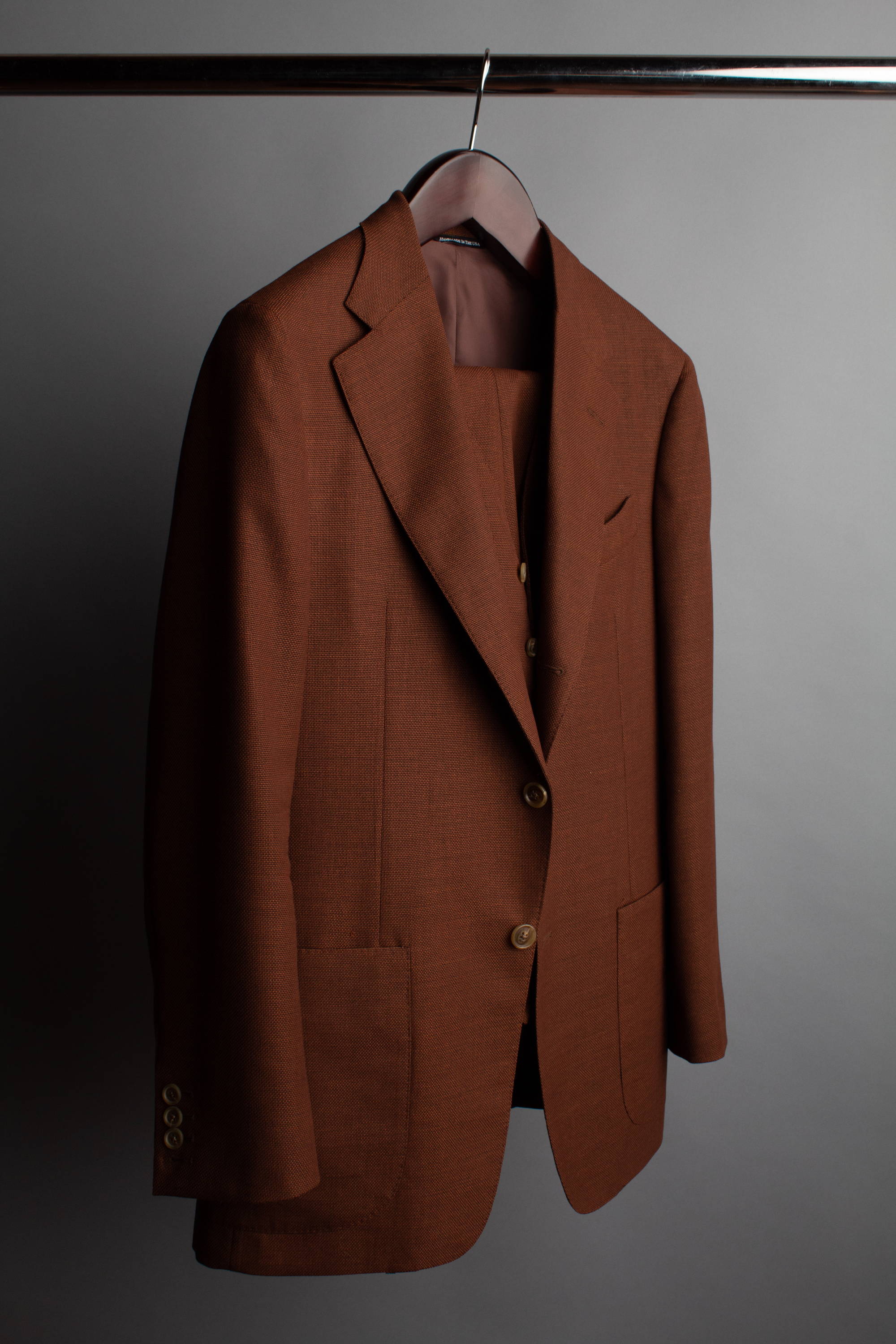 The Performance Hopsack fabric represents the best of modern innovation within the age-old textile industry. This basket-woven fabric is made with certified organic "Super 140's" tropical wool that is designed for function, comfort, and travel. Incredibly, this line of fabric has natural stretch, is stain- and crease-resistant, waterproof, and realized with eco-friendly fibers. We've scoured the earth for sustainable fabrics with "natural performance" qualities, and it truly doesn't get any better than this.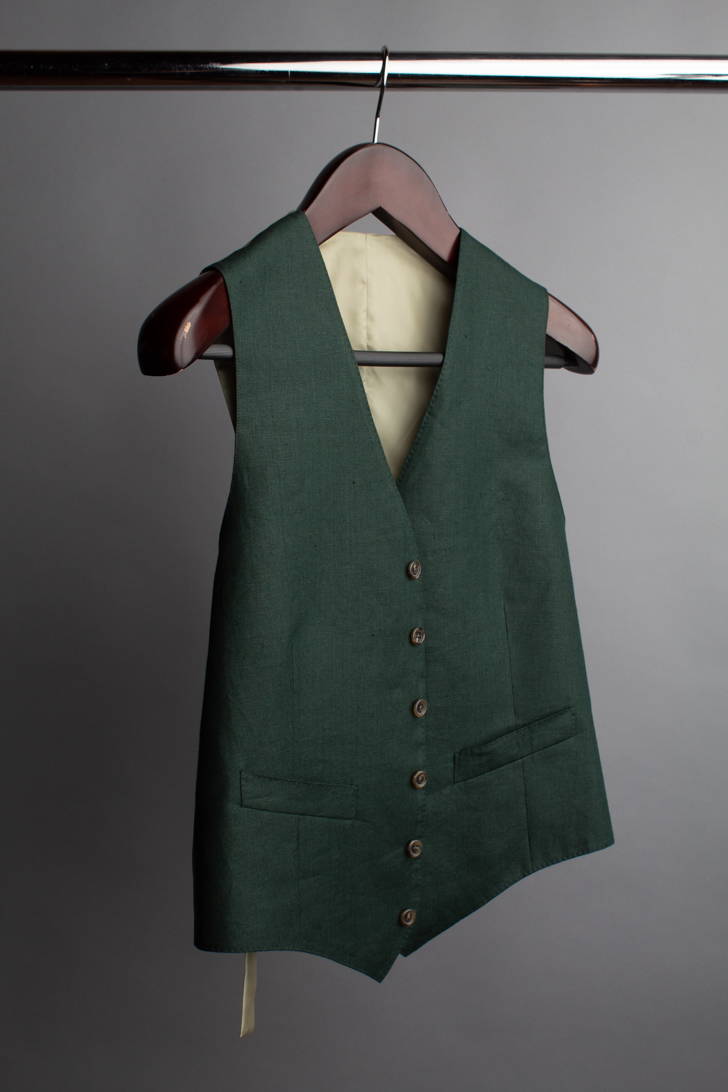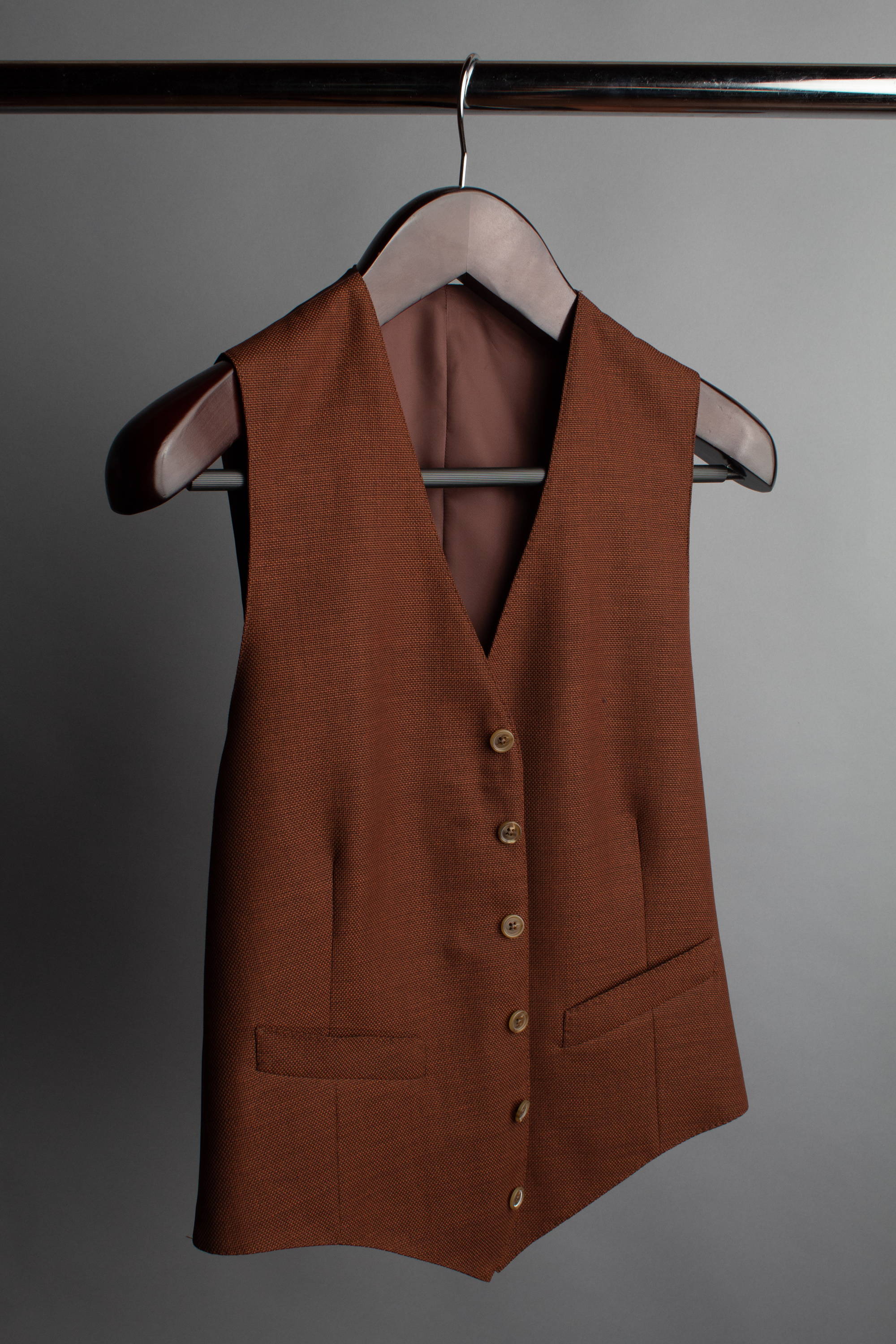 One of the reasons this is a "perfect pairing" is because the colors work so beautifully together.
The rust (hopsack) is a strong, warm color (without being bold or tacky) that is accented and grounded nicely by the cool earthy forest green (linen).
For color inspiration, it's always a good idea to look to mother nature. If two colors occur naturally in the environment, they are likely to also look pleasing as a fabric combination (as humans, we are naturally conditioned to expect and appreciate these colors together).
Deep forest green and darkened rust, for example, often naturally occur in nature - think Grand Canyon or Mojave Desert.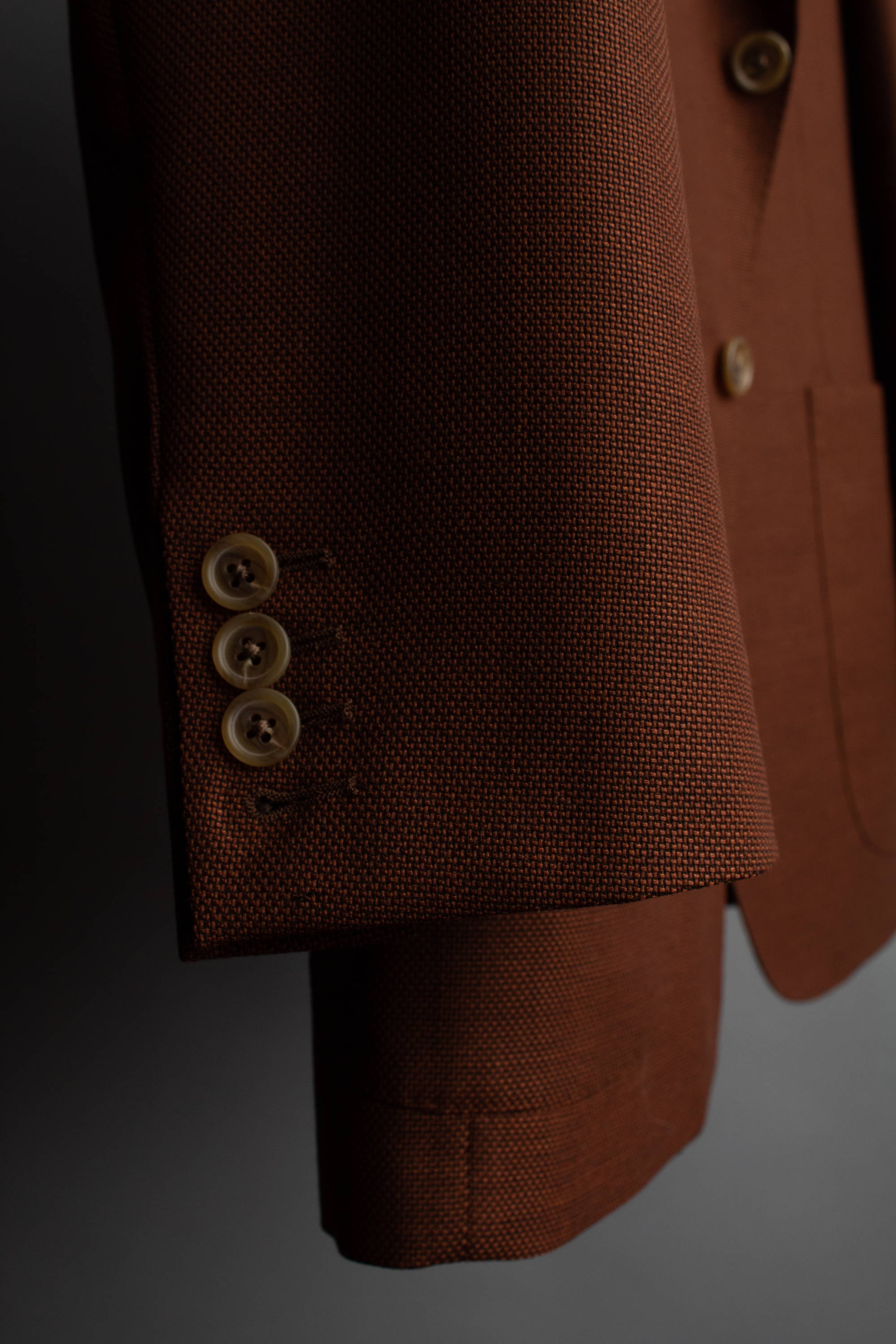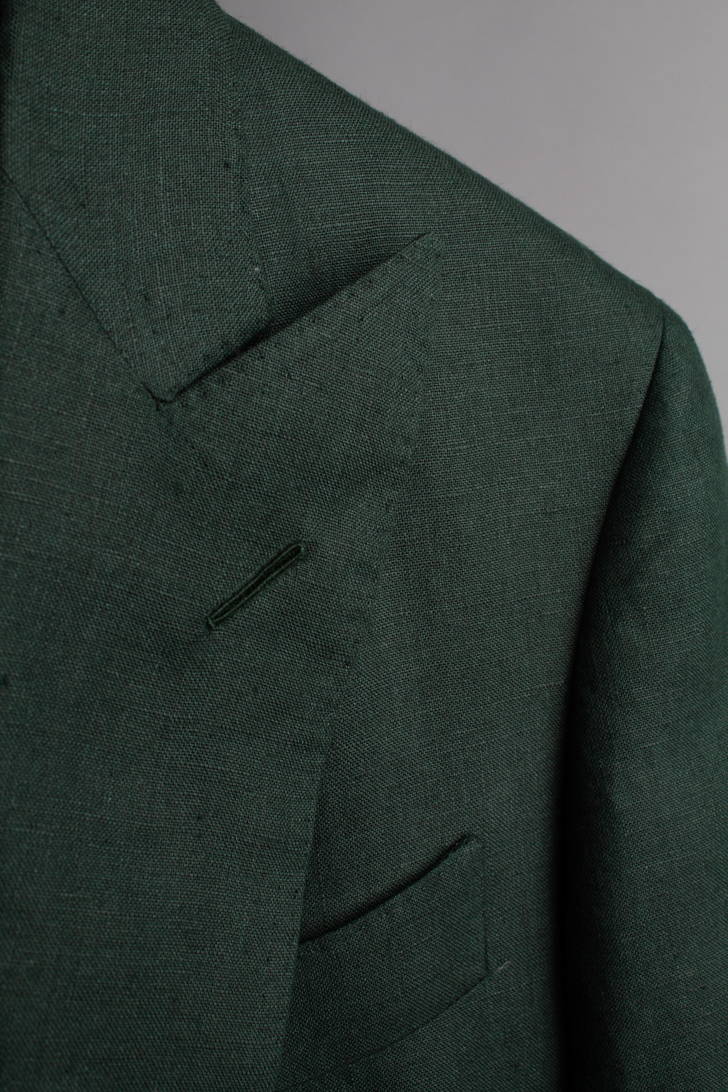 Another reason this is a "perfect pairing": the textures are designed for the same season and compliment each other perfectly.
The loose wrinkle-free weave of the hopsack is a nice contrast for the tight weave and natural crinkle of the linen. 
Mixing textures is a great way to play with your wardrobe beyond color and pattern. It's more subtle, and tasteful combination than introducing bright colors or bold patterns. It also makes for more versatile garments that you can wear more often. 
Every suit jacket we make is unstructured with soft unpadded shoulders. This way they can stand alone without same-fabric trousers, seamlessly doubling as sportcoats. This is key to making a versatile tailored wardrobe. 
And since every garment is custom fit (for you), the silhouettes of the garments are consistent as well. This makes it really easy to break apart your suit separates and mix-and-match them to create different outfits for different occasions. 
Same Shirts and Accessories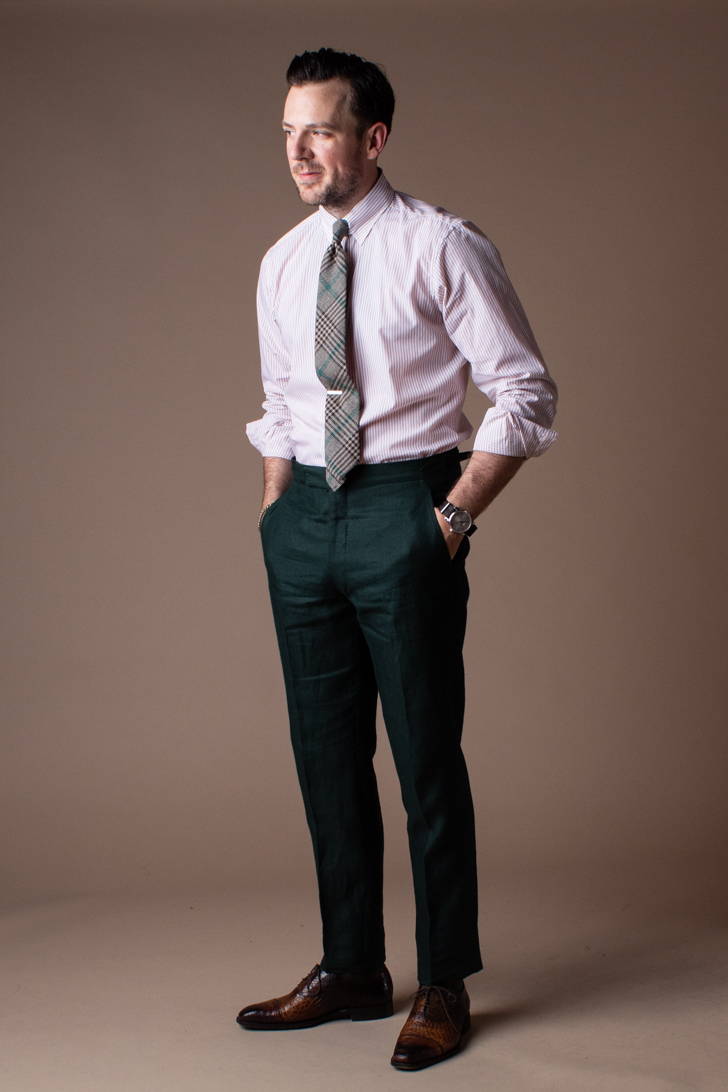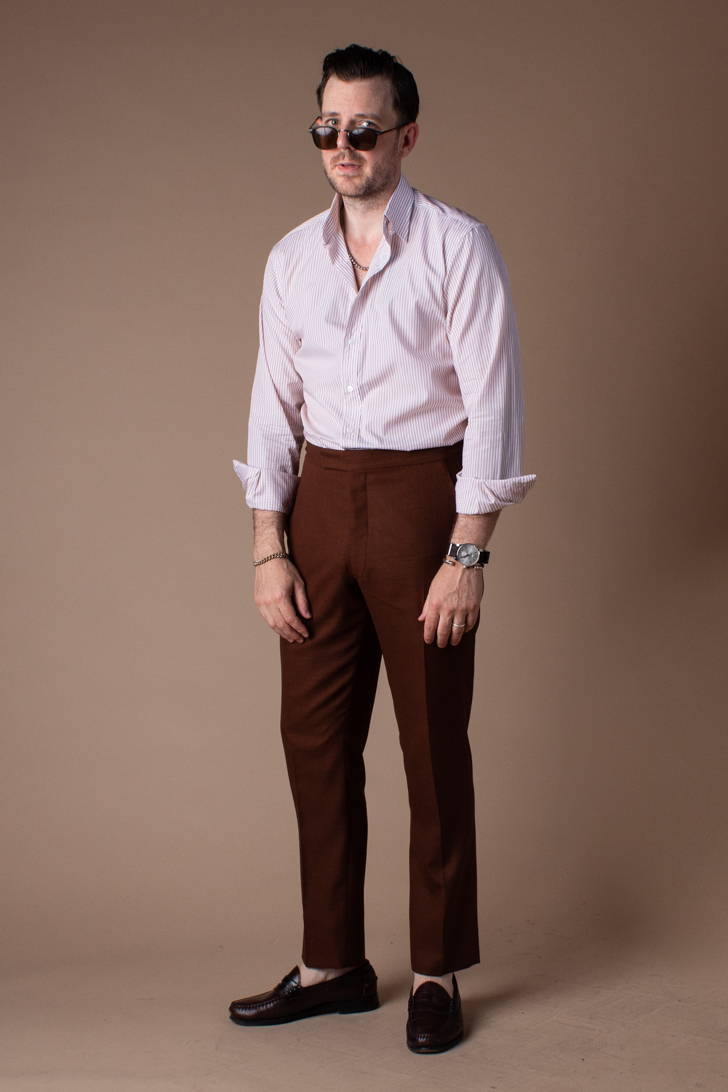 Finally, the best part is; if the two suits can be mixed and matched, this also means they work with the same shirts and accessories.
For example, here's three shirts that work with both the hopsack and the linen: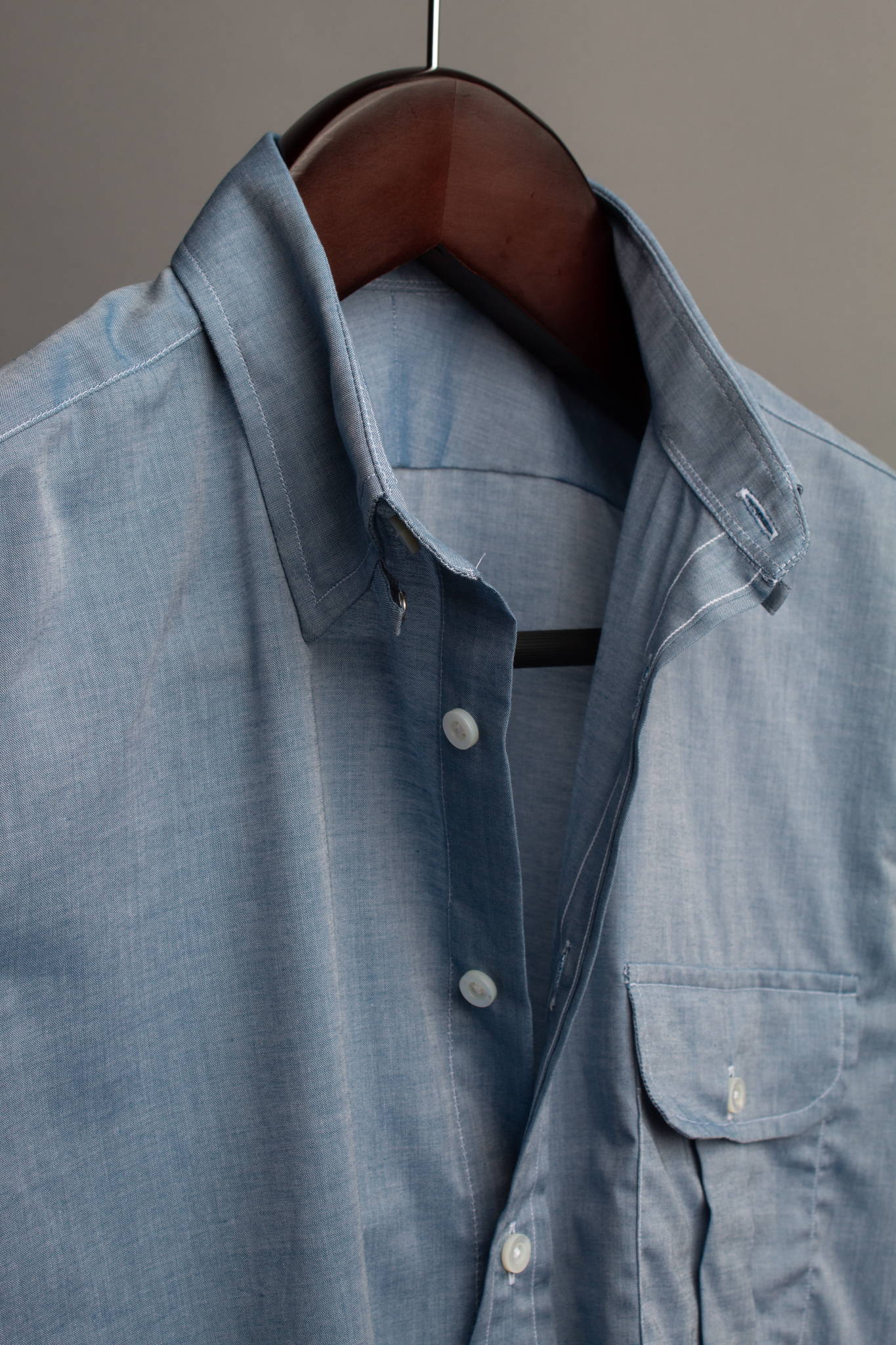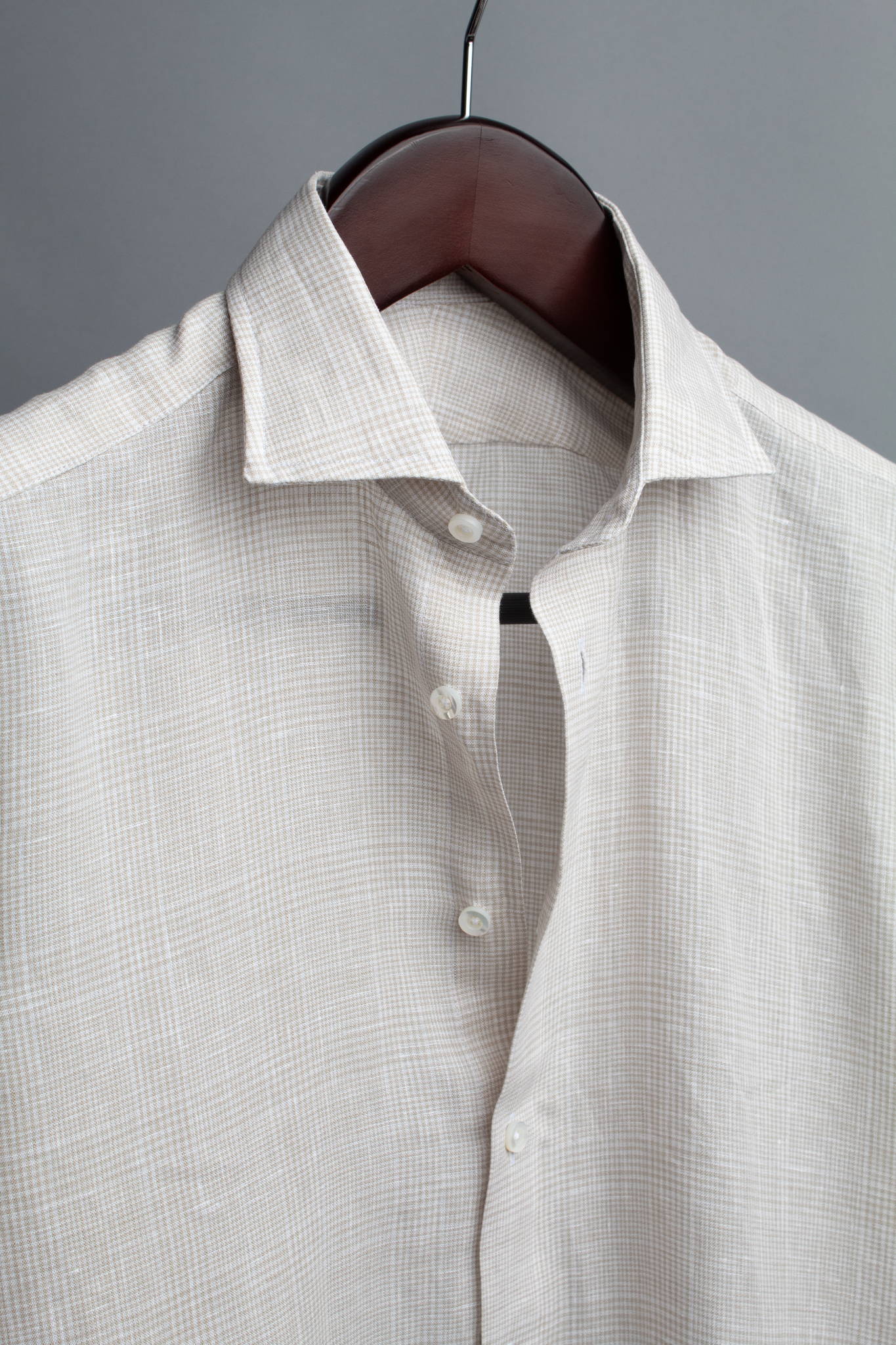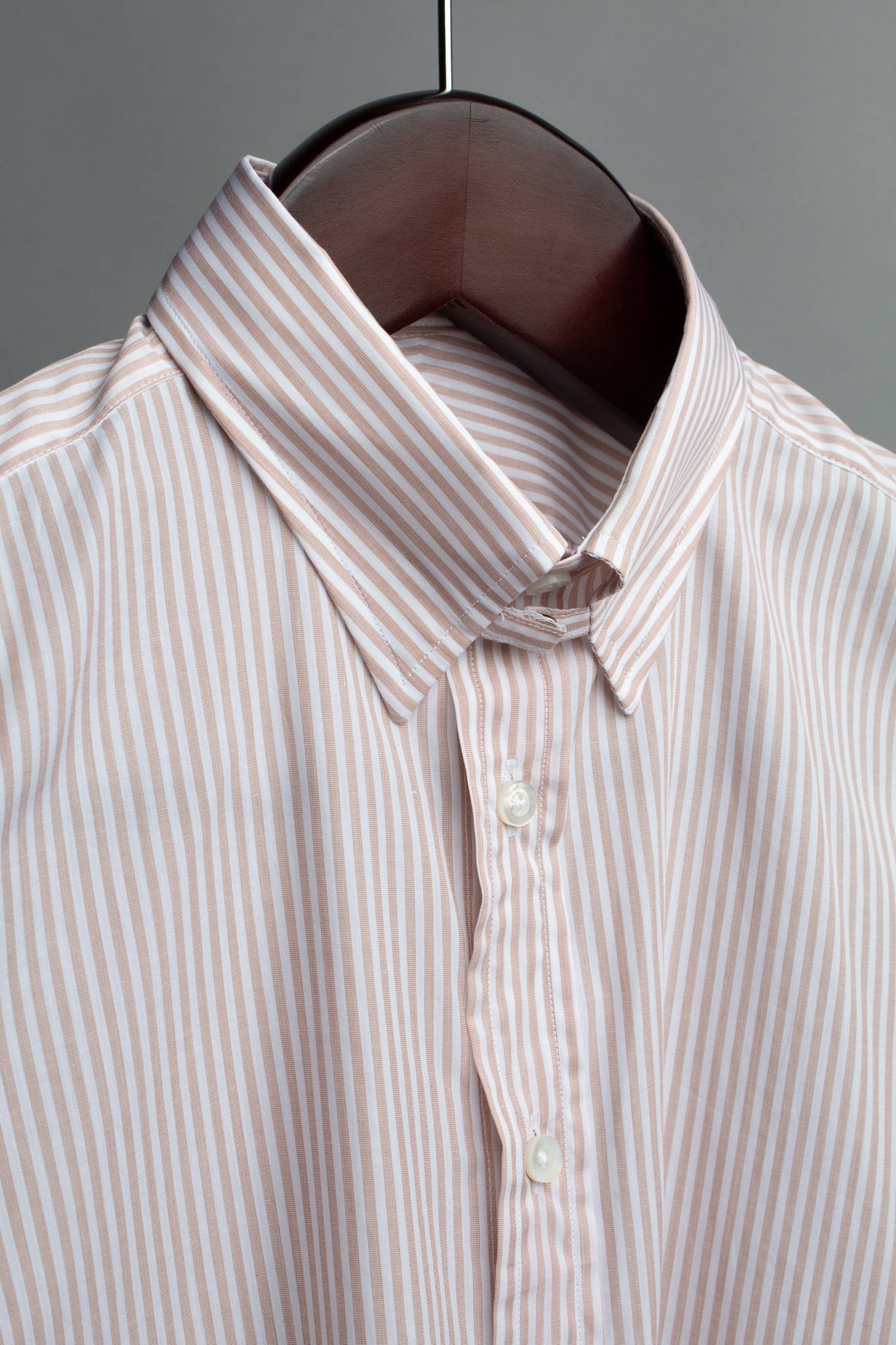 Special Discount for Blog Readers
To jump start your new Spring/Summer wardrobe, here's a special offer for blog readers only!
Use discount code "HOPSACKLINENPAIRING" at checkout for a special discount when you order both the Performance Hopsack Suit and Linen Suit together.
Looking forward to your bespoke fitting!
Thanks, as always, for reading.
Yours, in style, 
AOS