Marcus Allen is one of the most stylish people I've ever met. He can pull-off just about anything, including oversized vintage jeans, leather cargo pants, and a tuxedo with sneakers.
The NYC based stylist & fashion consultant has a unique way of pulling-off things that I would never even think of (like leather clogs in the winter...?). And he does it all with a laidback, easy-going demeanor.
Risk-taking aside, one thing is for sure; Marcus knows how to use a scarf to add a finishing touch to his look.
Here's three examples we shot during New York Fashion Week.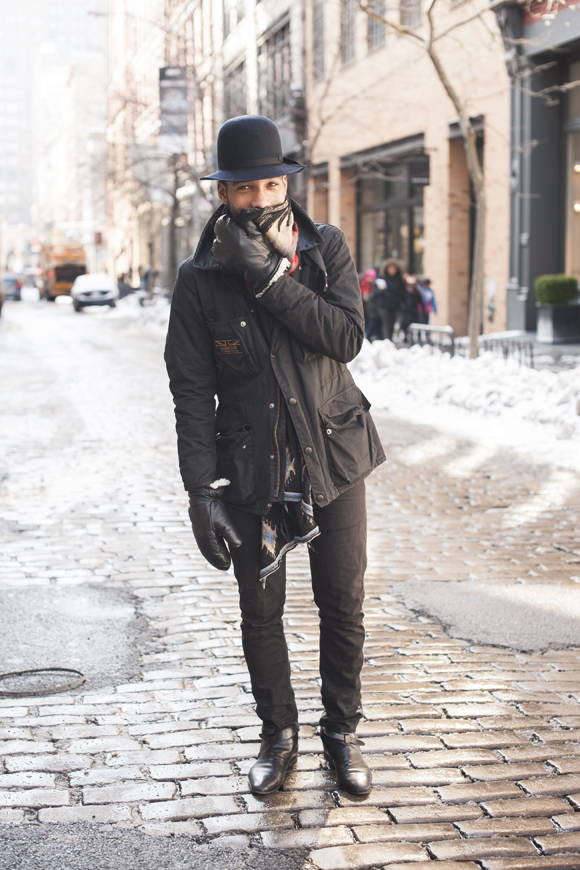 One way to bring some life to an all black look: a colorful scarf in a southwestern-inspired pattern.
To be fair, though, the felt hat and the pajama shirt are actually navy.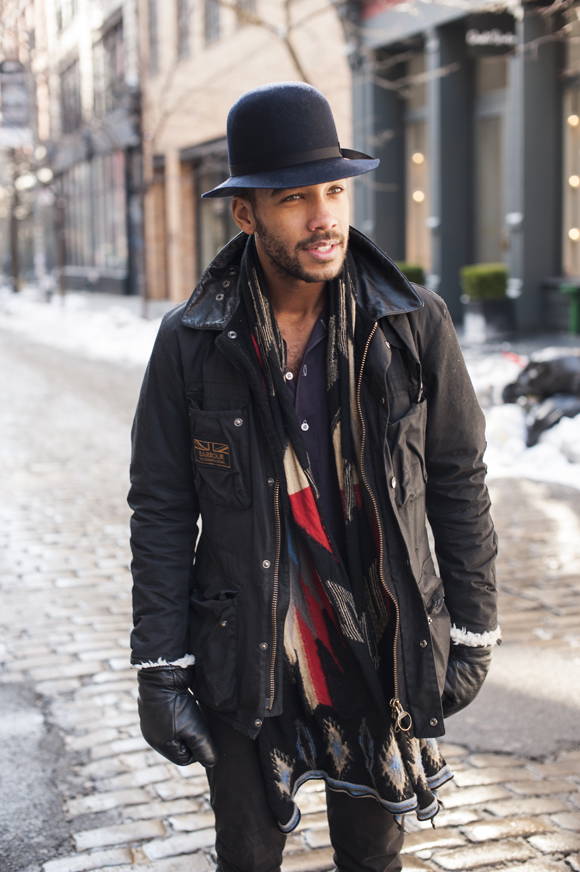 Here's another example of a beautiful crushable felt hat by Borsalino, along with another perfect waxed Barbour Jacket.
Sidenote: what do you know about beefy shearling-lined black leather mittens?!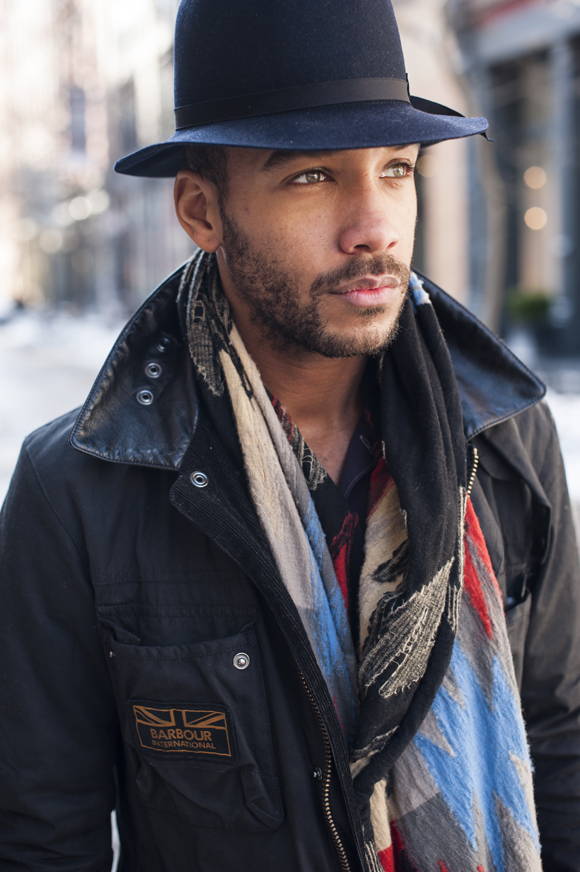 Marcus and I are on the same wavelength when it comes to sharp dress boots, like these badass leather Jodhpur boots by Saint Laurent.
It doesn't get any more 'downtown cool' than that.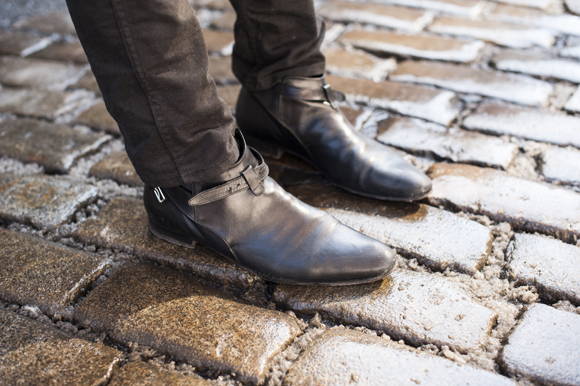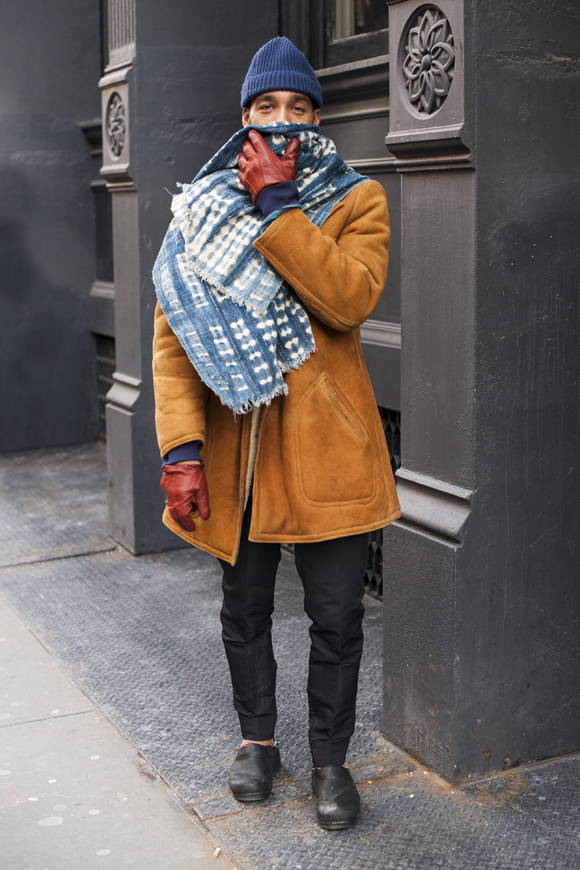 What is a scarf anyway? Basically just a piece of fabric, right?
So why not wrap yourself in a vintage piece of cloth, like this awesome bleached indigo denim? It's incredible how much it can change the look (color, pattern, texture) and feel (shape, silhouette, function) of an outfit.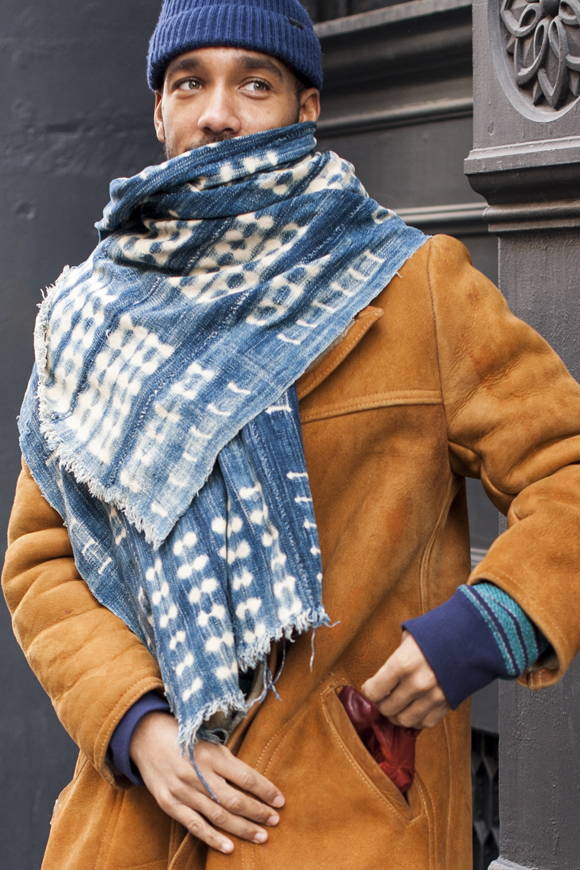 "I find a lot of great additions to my wardrobe at Melet Mercantile, like this vintage shearling coat by Woolrich...[as well as] indigo, French, and Indian textiles which I often use as scarves."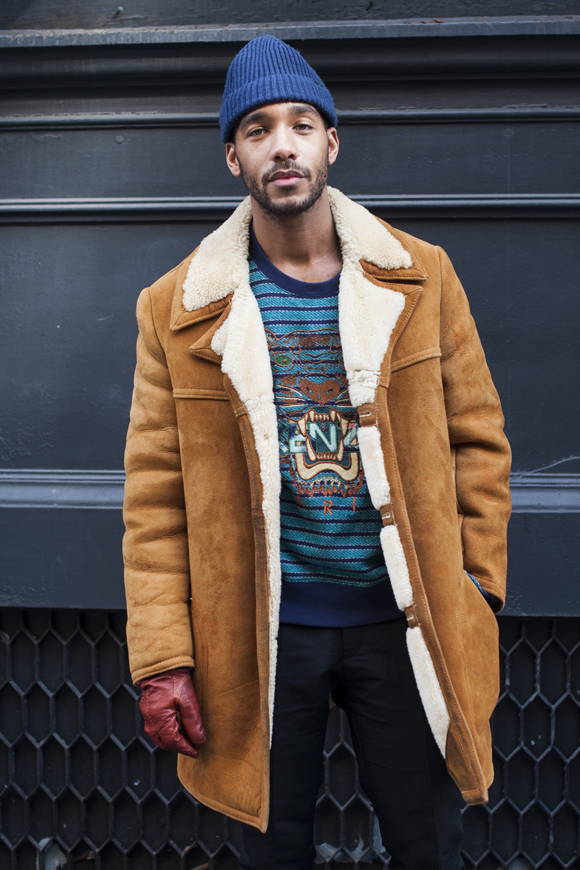 The truly influential "cool kids" can make just about anything look cool, even leather clogs. Marcus even has me thinking about a pair of these now...they would probably be great for the LA weather.
"I'm a huge supporter of dansko - they're extremely comfortable and somehow luxe."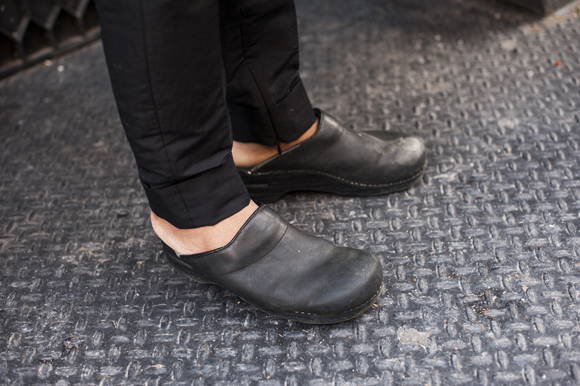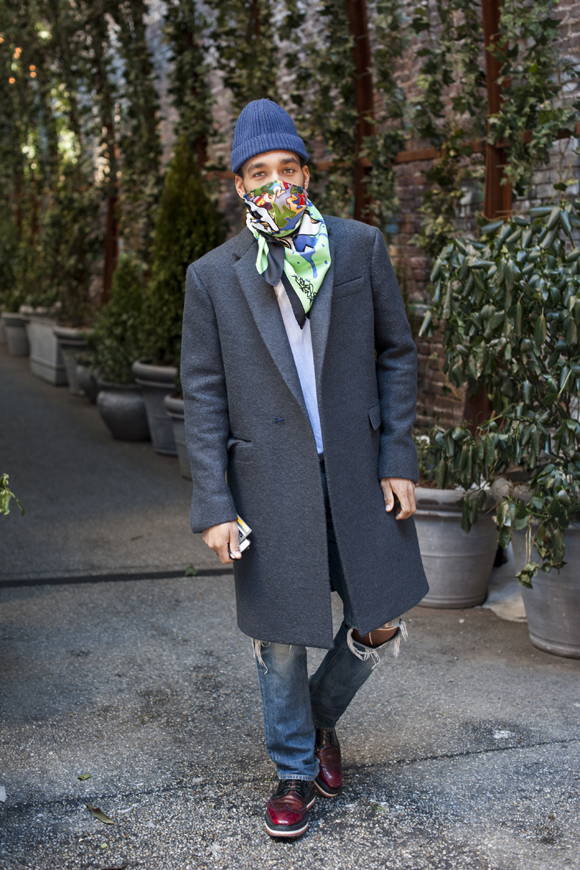 An Hermes scarf is a luxury staple for the insiders in the fashion game. Their quality is easily recognizable by the vibrance and sharpness of their colors, as well as their distinctly artistic patterns.
Wearing one stick-up style is a whole other level of personal style... Just another one of those things that might be "Marcus Allen Only". Good for inspiration, nonetheless.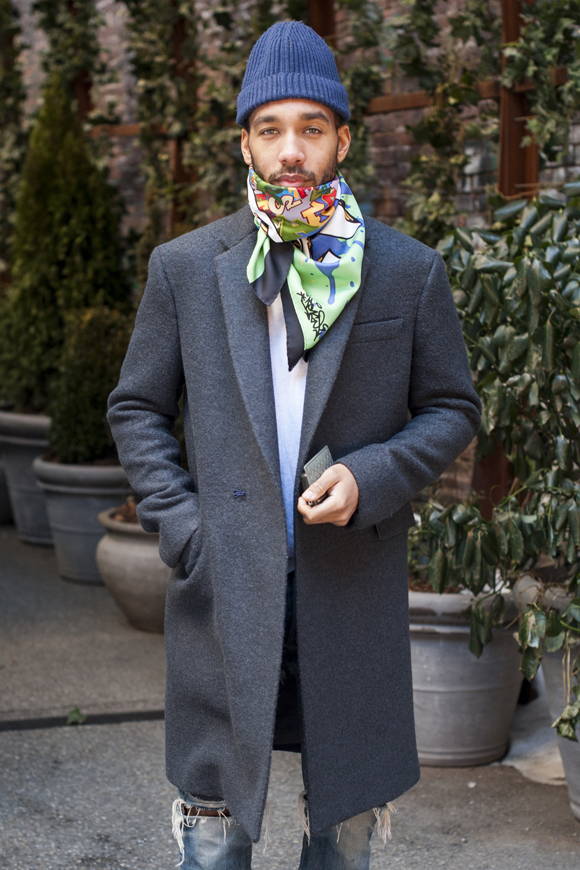 "The overcoat is a very luxe piece from New York based Australian designer DREU... I did the styling for his first Fall/Winter presentation this past NYFW."
I love the subtle detailing of this beautiful coat. It has a soft cashmere/boiled wool (?) texture and the closure is very minimalist: a deep double-breasted with only one hidden button. I also like the slightly oversized fit on Marcus - it adds just a touch of mystery and drape to the garment.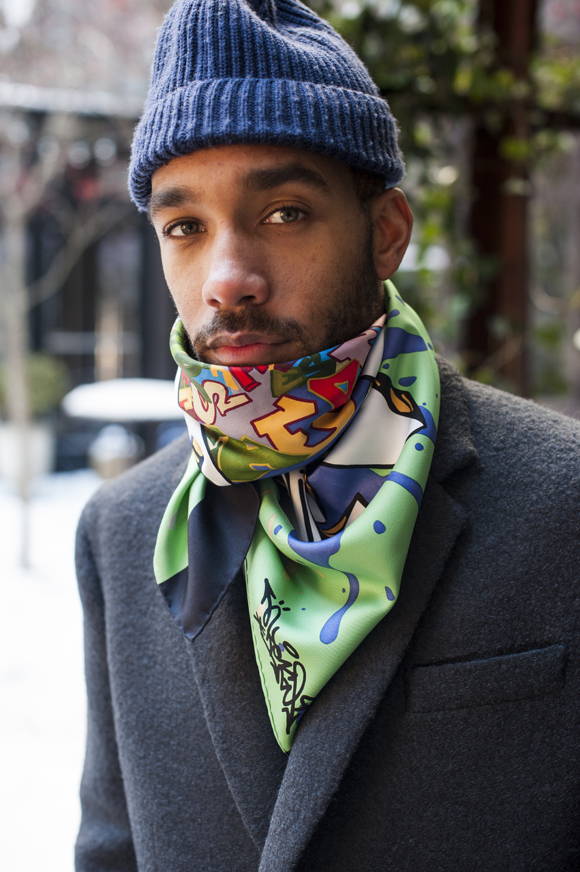 You know you're a veteran in the style game when you're "t-shirt and jeans" weekend fit includes: a limited edition not-yet-released designer coat, an Hermes scarf, a luxury deadstock tee, RRL jeans, and two-tone chunky soled Prada wingtips.
The lesson here: when you buy great pieces, looking good is easy. Invest wisely (quality over quantity) and reap the benefits for life, no matter how you chose to style them.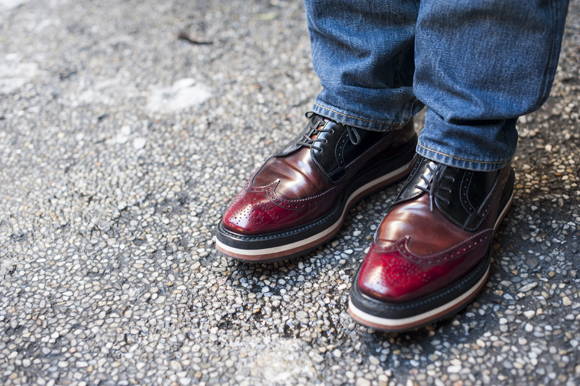 Thanks for reading - and special thanks to Marcus for participating!
Yours in style,
Dan
Photography by Alex Crawford