Pulling off jewelry can be tricky and daunting at times. Which pieces to pair together, how much is too much, how to keep it all looking masculine, etc.
Who better to show us the ropes than my favorite jewelry designer, and one of our style inspirations here at Articles of Style.com, Philip Crangi.
Philip is not only one of the most noted industry leaders and trendsetters in jewelry design, he's also a friendly, down-to-earth guy with badass personal style. Between his fine jewelry collection Philip Crangi, which combines age-old techniques with a unique palette of gold, wrought iron and steel, and his edgier diffusion collection Giles & Brother (a collaboration with his sister Giles), Phil has managed to find the perfect balance between fineness and ruggedness in order to put out some of the most wearable pieces in the men's jewelry game.
Here, we caught up with Philip in New York's meatpacking district so he could give us a taste of what he does best.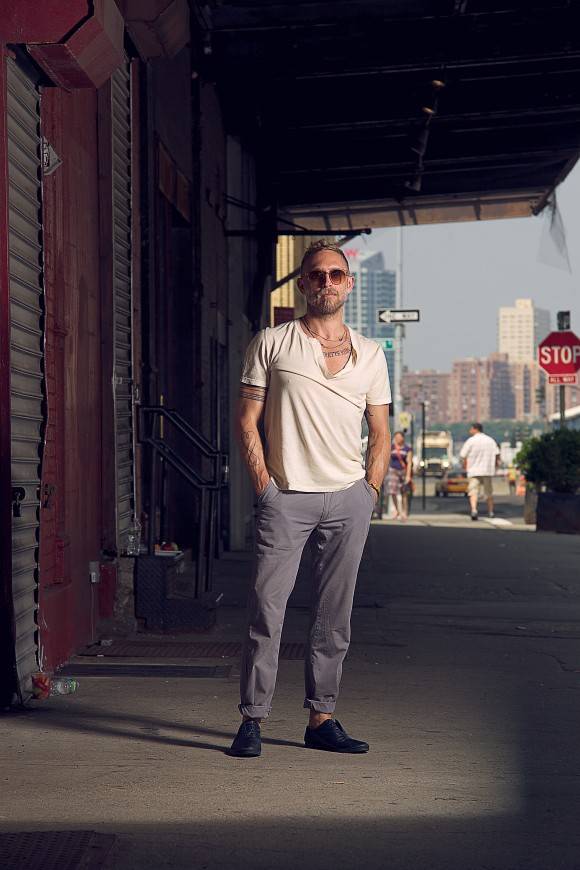 "Here, I'm keeping it simple with just enough personal jewelry to make this basic look mine".
Let the jewelry speak for itself. A simple, well-fit neutral look is a great canvas to showcase some statement pieces. You don't need other elements competing for attention (i.e. other accessories, bold colors, etc).
Although hand-crafted with fine jewelry techniques that Philip studied at the renowned Rhode Island School of Design, the majority of Phil's pieces have a toughness and masculinity to them - an embedded dagger in one neckless, and an anchor in the other, for example.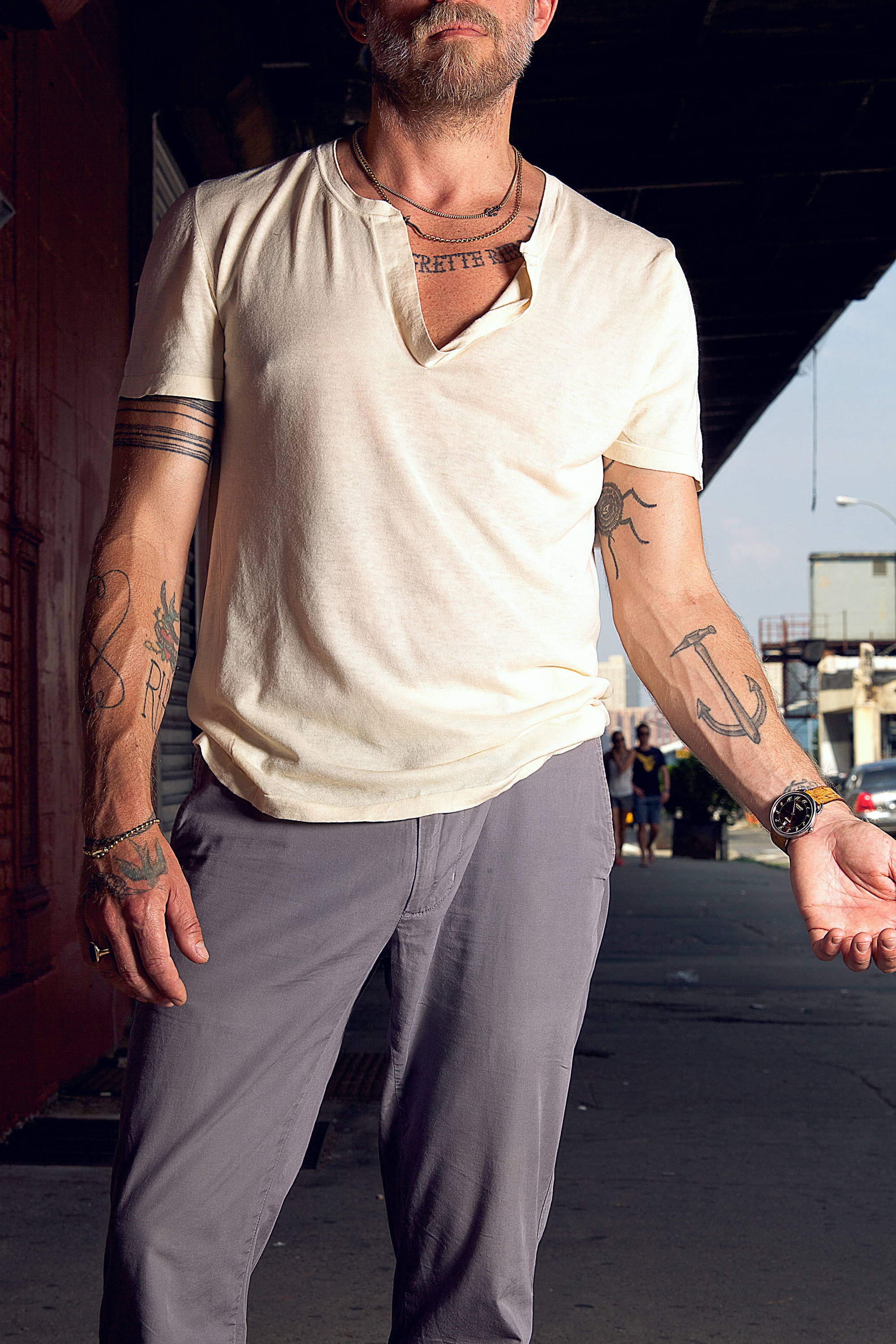 2. The Importance of Scale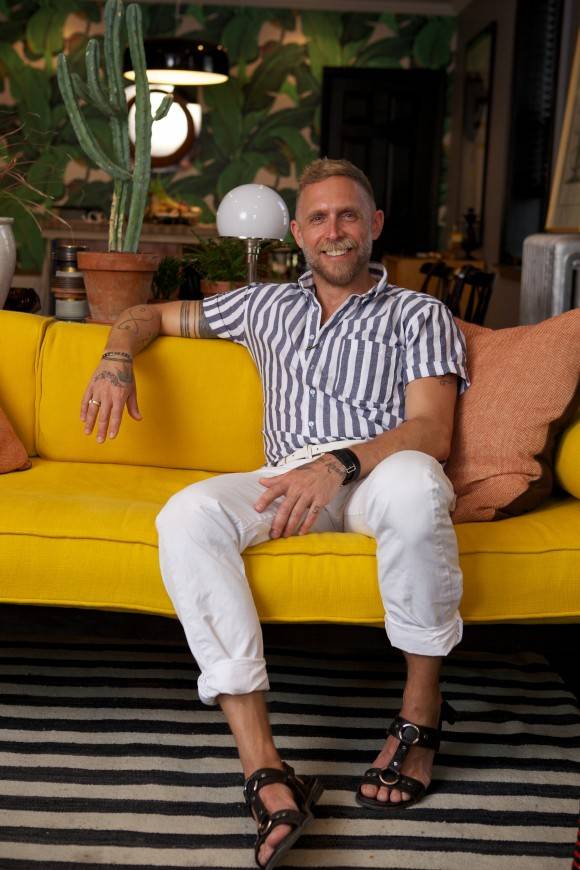 "The cuff is a lot fancier in this look - it's from my fine jewelry collection, but its scale keeps it chic and casual. Scale is one of the most important things to consider with men's jewelry. It's better to have several smaller pieces - one big chunky thing rarely looks masculine and always looks dated."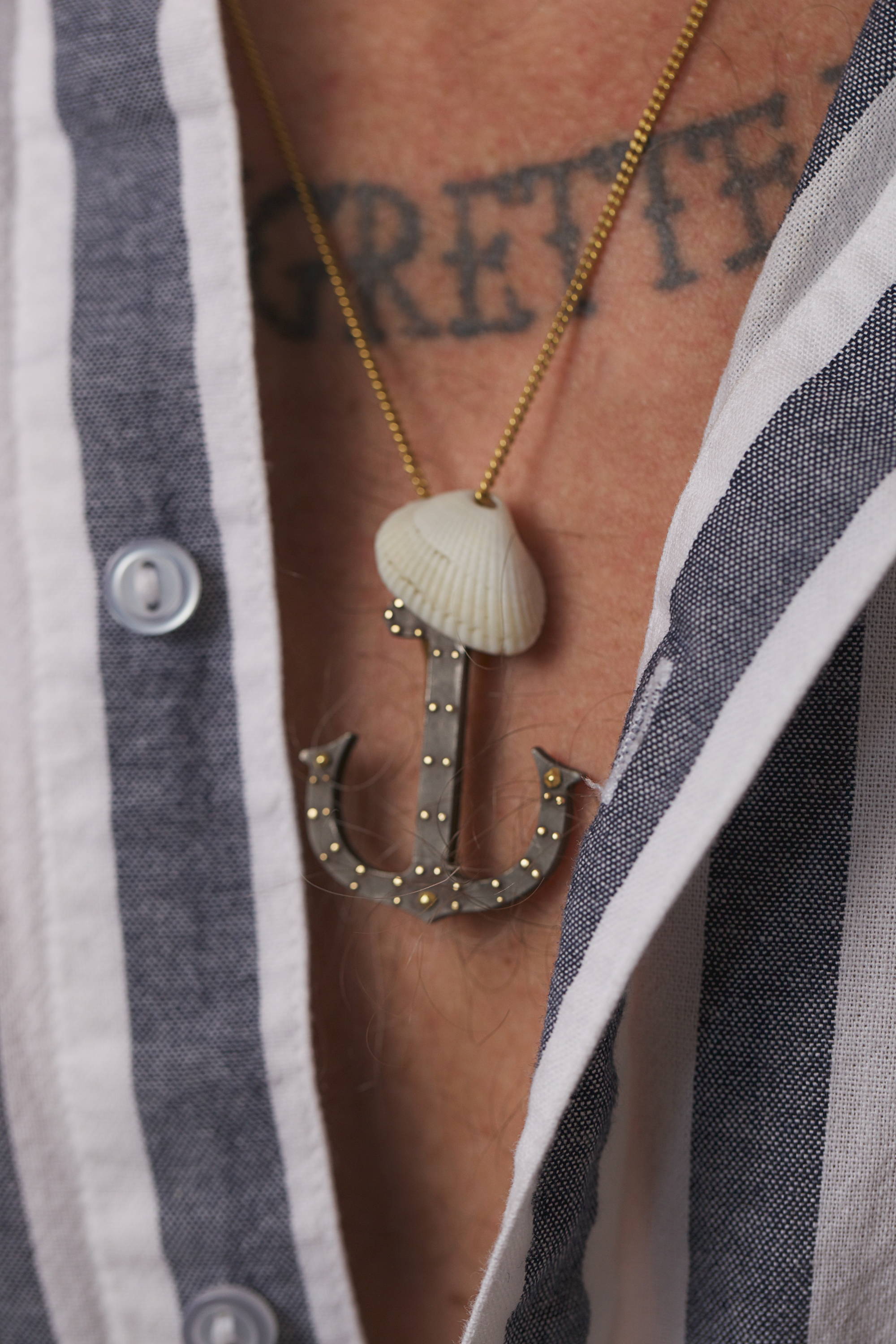 A man of true style shows his taste level in everything he does. Take a look at the decor in Phil's amazingly chic home.
Side note: the man also understands the importance of a good pair of shades. These were only the few pairs that were on his kitchen table when we arrived...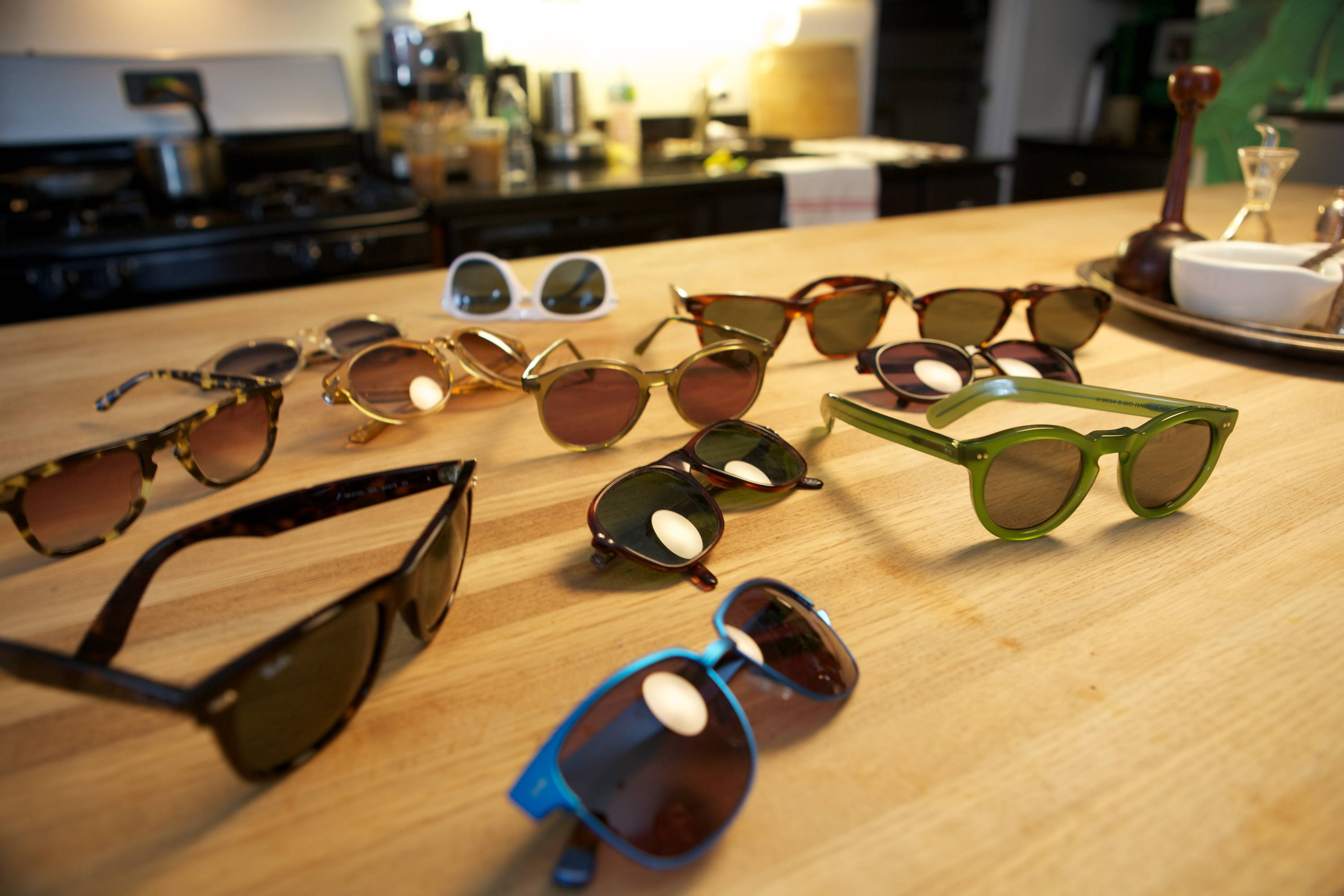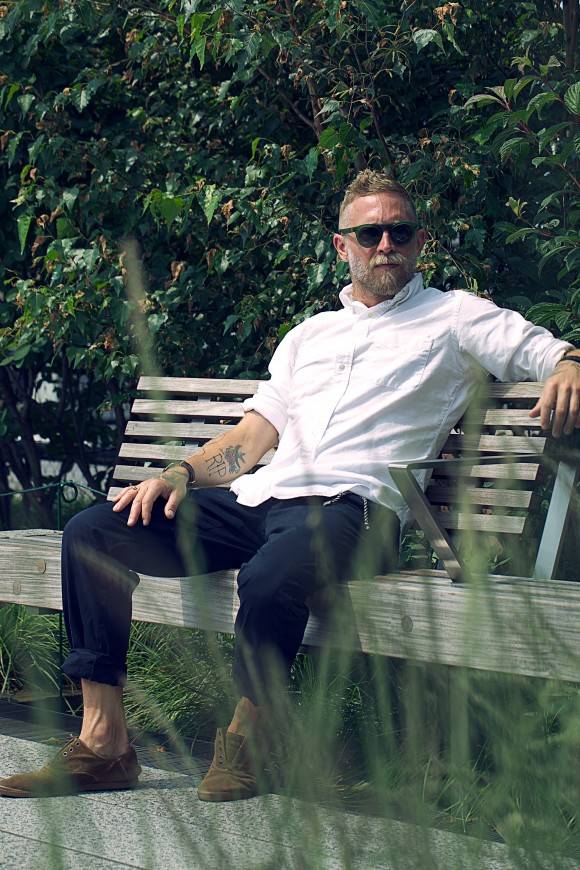 Another example of keeping it simple and adding personal touches with jewelry.
"I'm feeling pretty classic this summer with just one or two perfect pieces of jewelry - my favorite watch, a simple leather cuff (a new classic from my Giles and Brother collection) and my gold rail road spike ring"
Philip also wears his watches to the inside of his wrist, since they seem to twist halfway around on him naturally anyway. It's a great unique touch and also a good way to protect the watch face from banging around.
Few things work better than rugged man jewelry and cool skin art...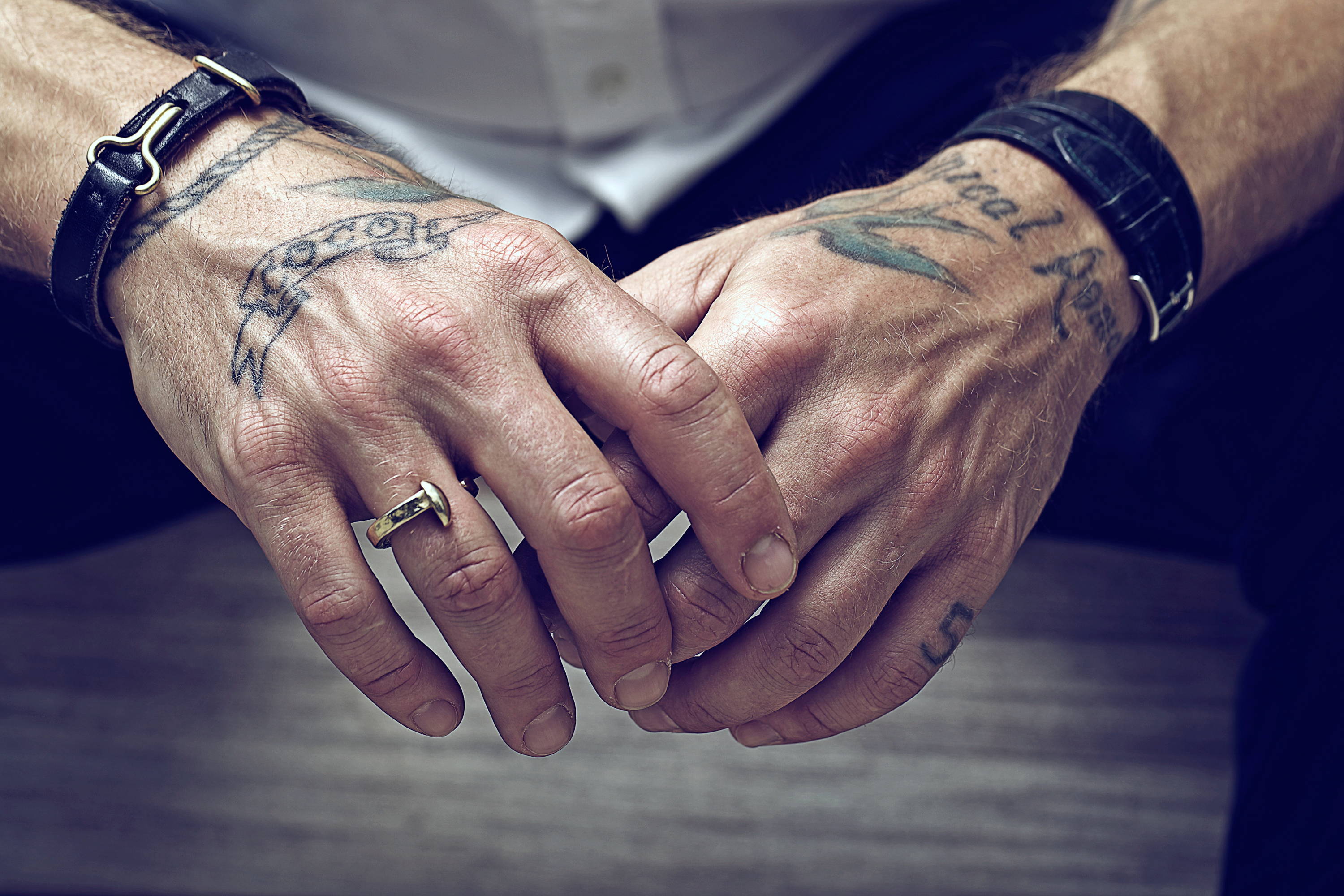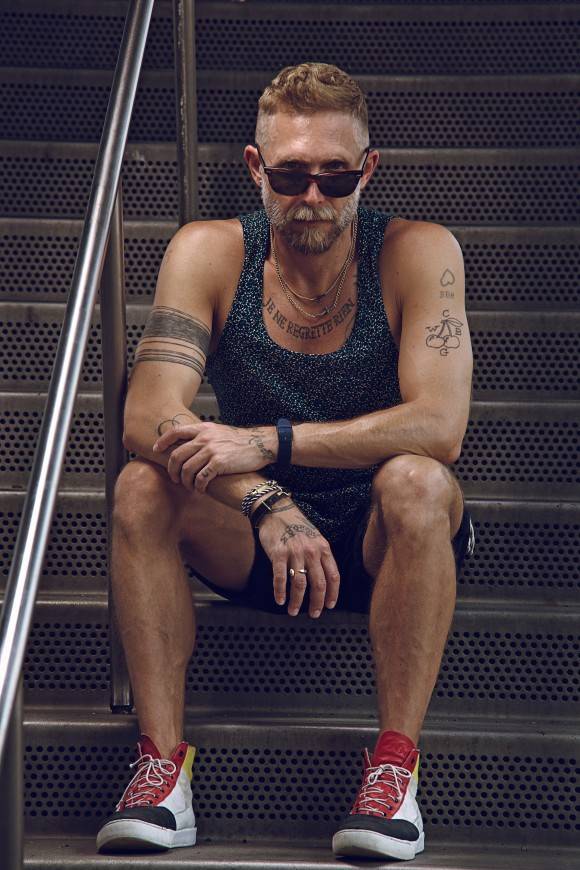 "Here's a good example of layering to get volume, plus i'm wearing all my fave's together - a good summer look"
This look proves the power that the right jewelry can have. The pieces here completely change the look and feel of this tank + shorts + sneaker outfit. Genius.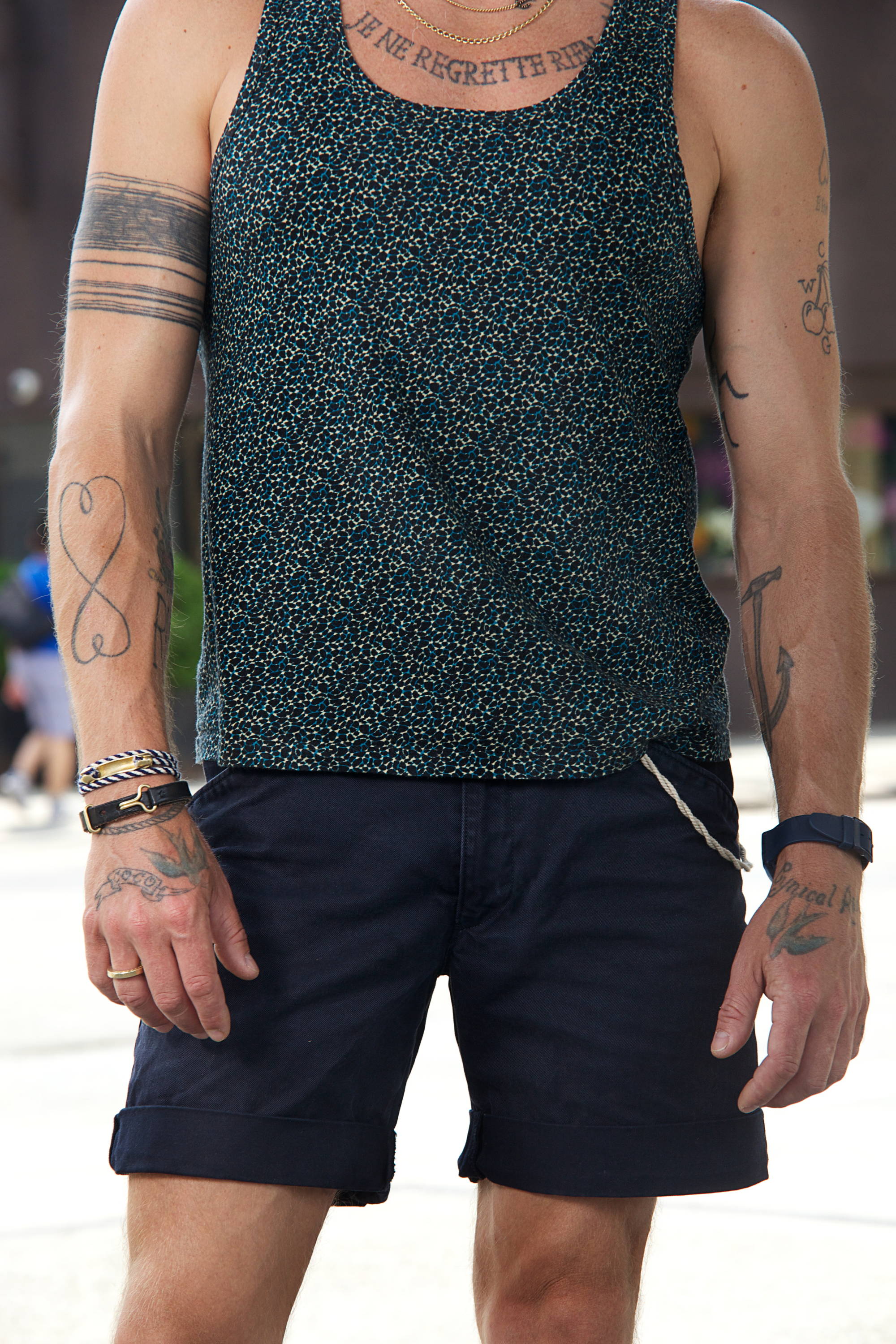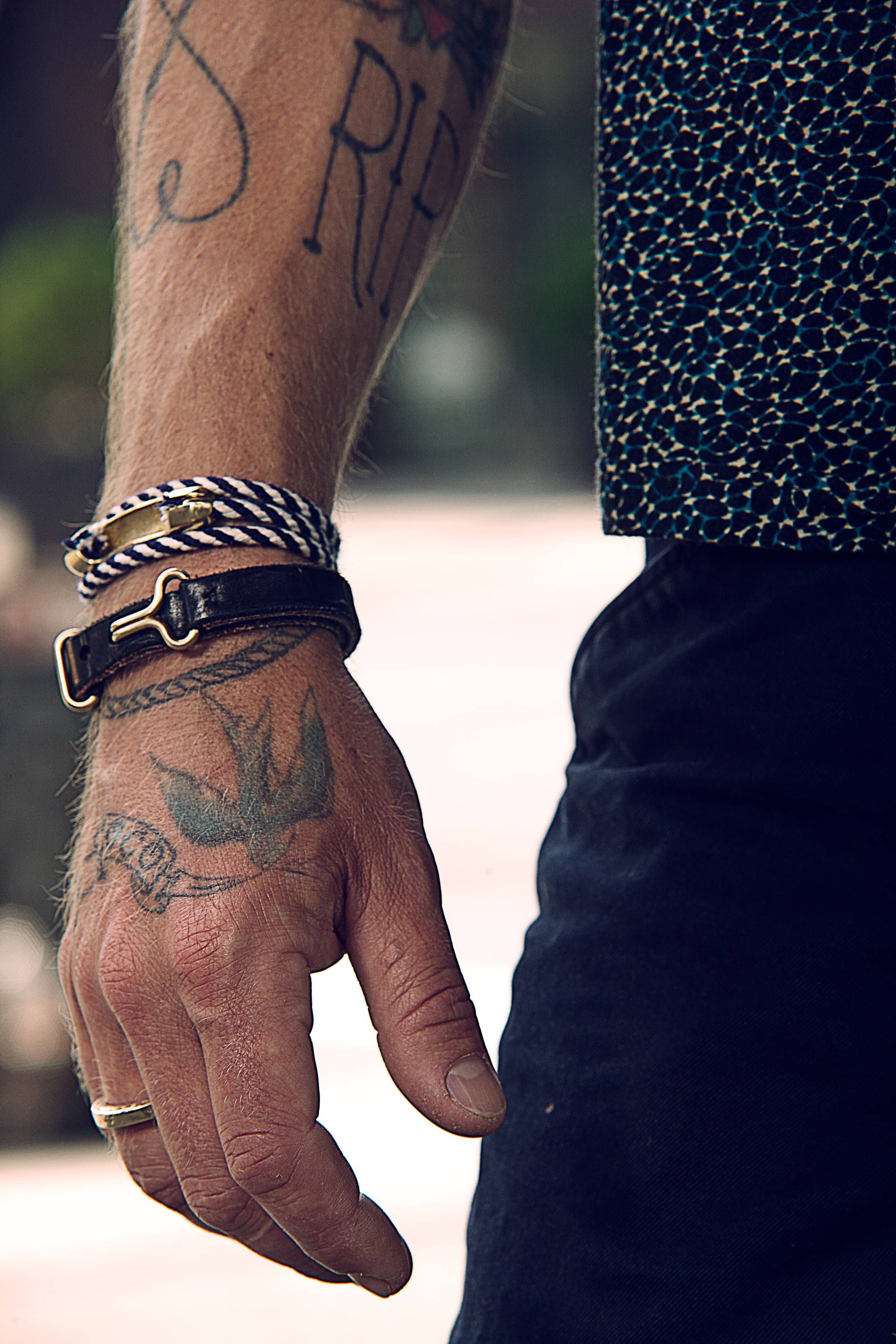 Thanks for reading and special thanks to Philip for participating!
Yours in style,
Dan
Photography by Brent Eysler.