Of all the people we've featured on Articles of Style, Ouigi "The Bearded Man" Theodore, has probably the most iconic and recognizable personal style.
He's been wearing (and collecting) vintage clothing since long before vintage clothing was "mainstream" and he basically trademarked the beard + neckerchief combo.
His southwestern-inspired, urban-entrepreuneur style has served as the foundation for his work as brand ambassador, creative director, and founder of The Brooklyn Circus.
Here, the Brooklyn native of Haitian heritage gives us a taste of what he's been wearing day-to-day as he continues to grow his business and career.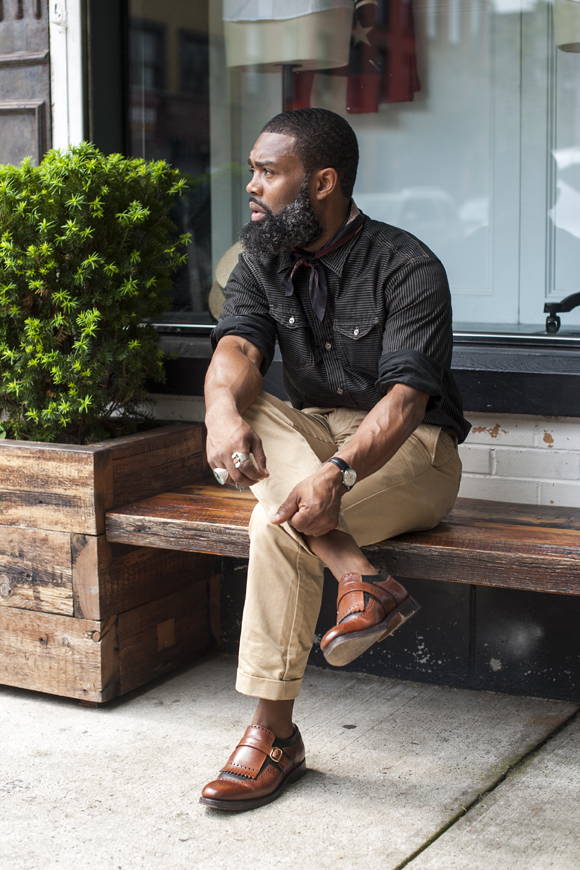 Ouigi is a meticulous collector with very specific taste. You really have to look closely at his pieces to fully appreciate their subtle details and "perfectly imperfect" state.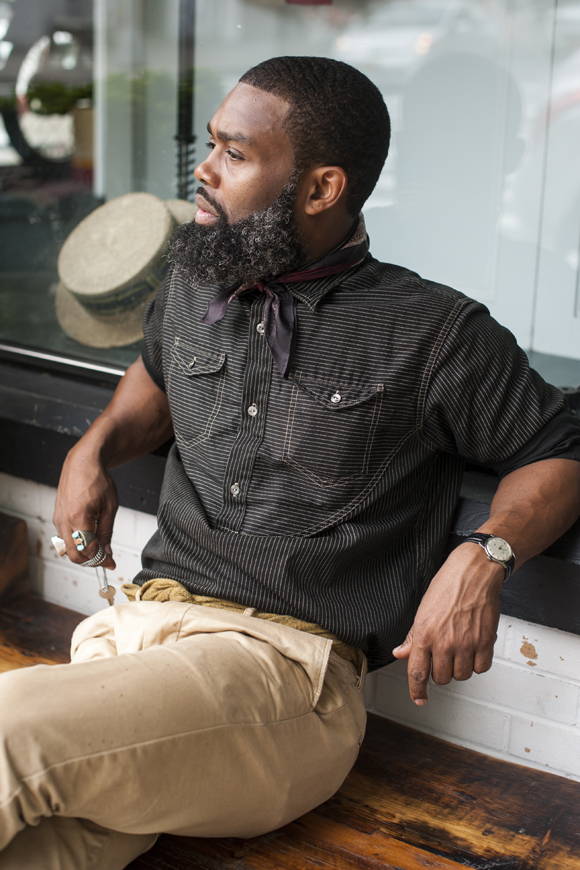 This pencil-striped western chambray shirt, for example, has a 3/4 placket and bib-front cut on the horizontal bias.
He off-set its textured with a vintage silk neckerchief and paired it with a beat-up rope belt, faintly paint-splattered chinos and some expertly curated vintage jewelry.
Not to mention these badass two-tone kiltie monks!
...the kiltie is officially having a moment.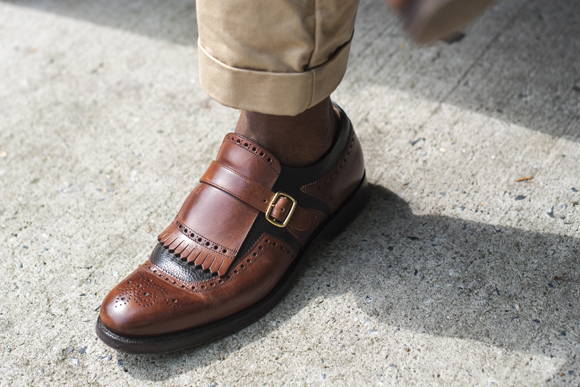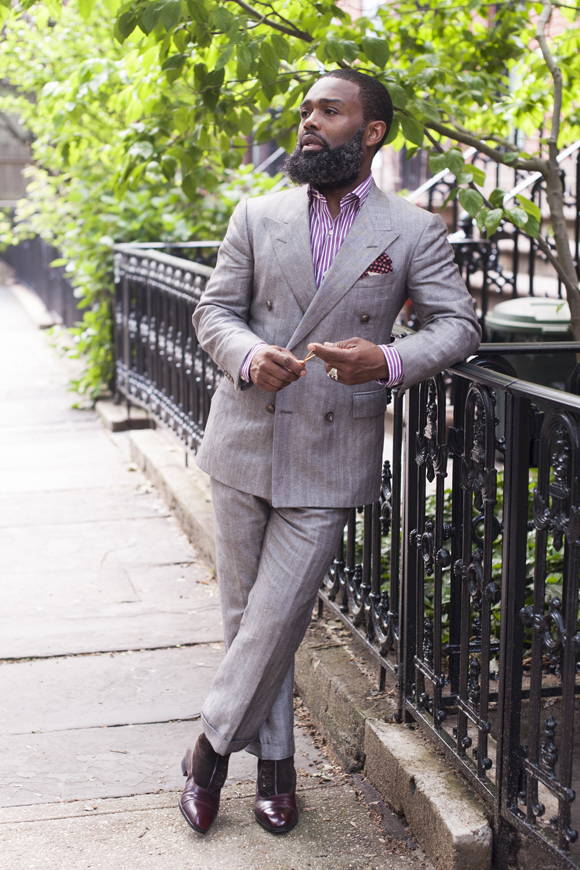 Even in swagger-based entrepreneurship, a businessman needs a good suit.
As the founder and creative director of the BKC, Ouigi knows more than a thing or two about tailoring. This wide-herringbone linen DB is proof that he knows exactly what he's doing.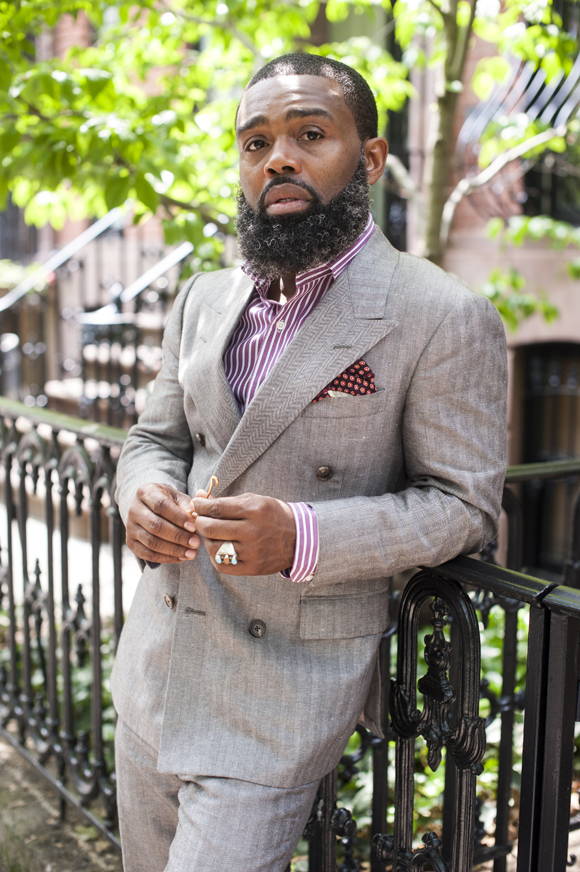 Again, the beauty of his looks are in the subtle details.
Check out his pattern-mixing here: subtle herringbone stripe, bold bengal stripe, and polka dot pocket square.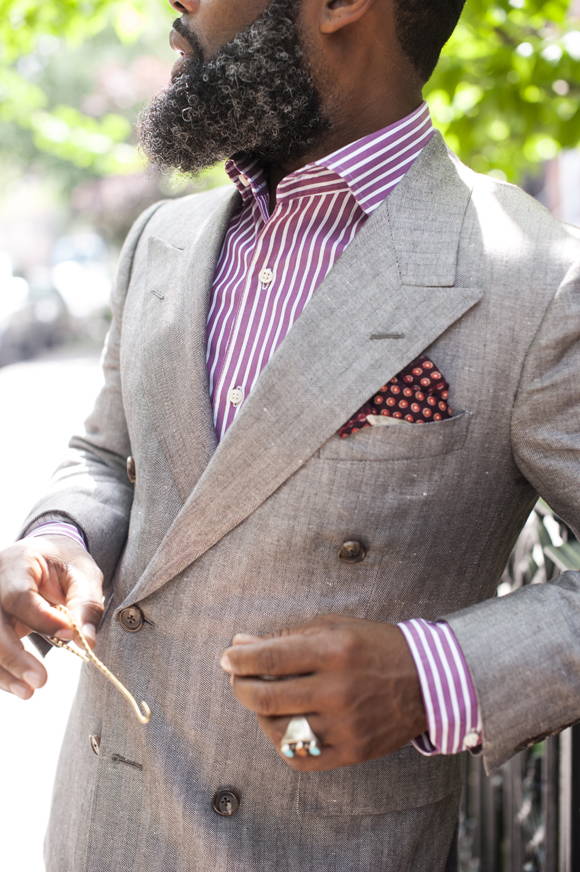 He creates contrast with a sharp new suit and old-world accessories.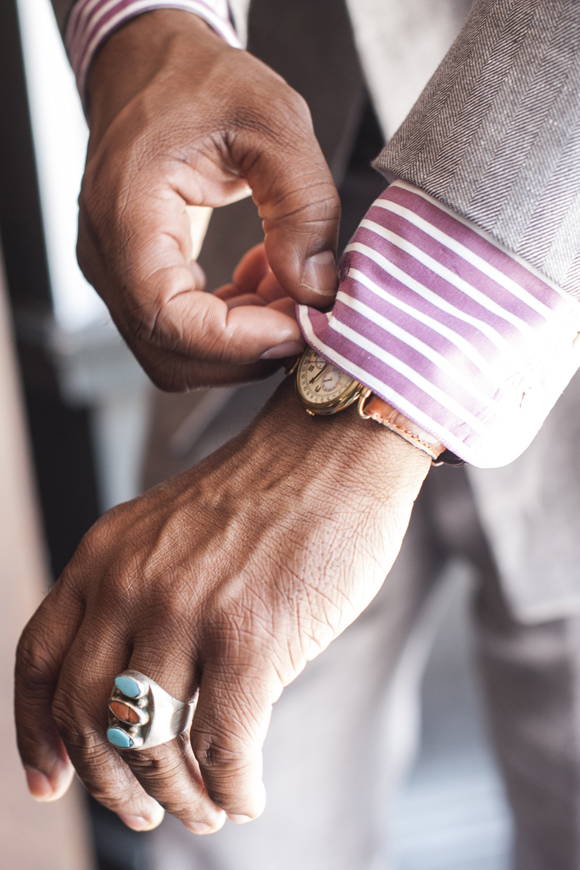 Even in the Spring, style enthusiasts stay suited & booted.
...and these Parisian two-tone button-up beauties are no joke.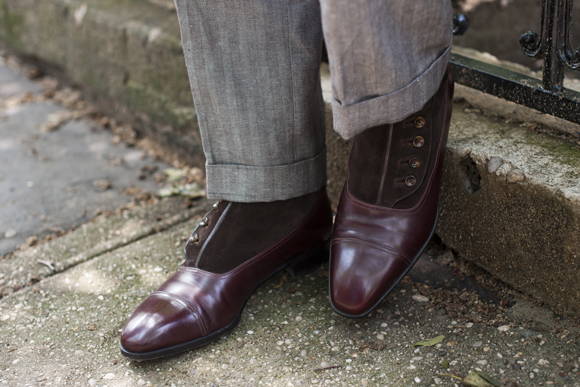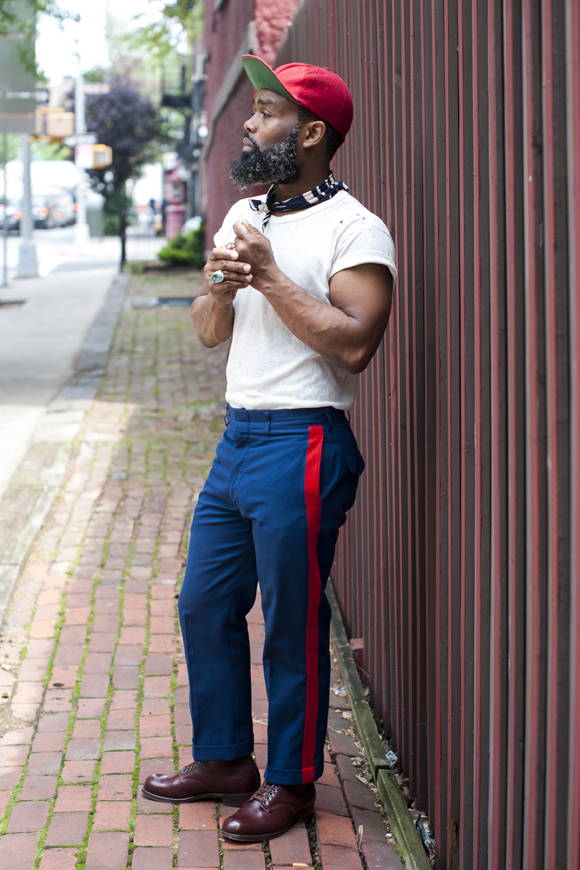 Ouigi appreciates things that have history and authentically worn-in character. Some of his pieces are down right beat-up...and they look awesome.
Like this vintage American made t-shirt from the 50s and these marine military uniform pants (that he had tailored).
He believes that clothing is functional first and shouldn't be treated delicately (hence the ripped tee and crushed-up hat)
Like men themselves, menswear tends to look better with age and character.
We couldn't agree more.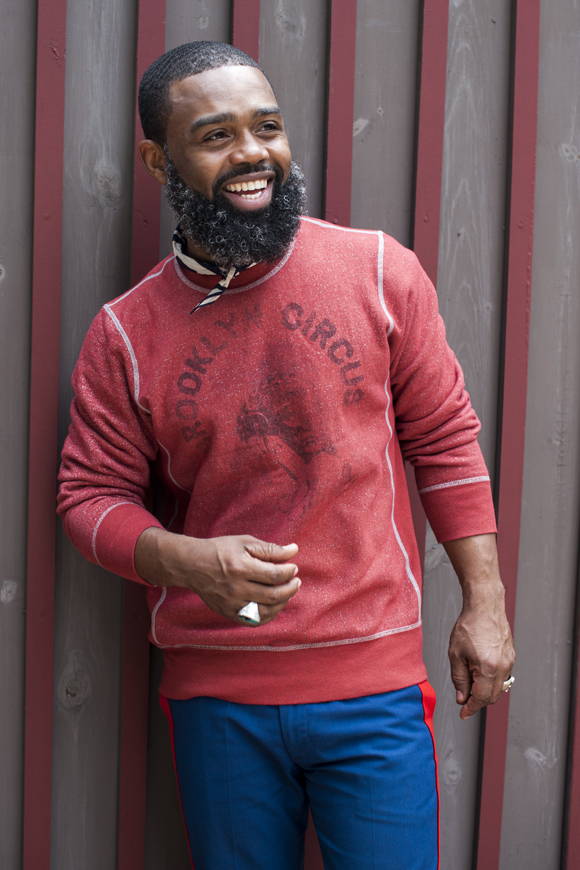 Ouigi is also a lover of travel and culture.
He's picked up some of the most interesting pieces from all over the world. These German work boots are just the tip of the iceberg when it comes to his artfully curated collection of...just about everything.
Check out the BKC shop in Boerum Hill Brooklyn for a lesson in aesthetics, branding and merchandising.
Thanks for reading, and special thanks to Ouigi for participating!
Yours in style,
AOS
Photography by Alex Crawford.