Every Articles of Style suit is designed so that the components can also be worn as a separate jacket, trouser and vest.
We created the "1 piece/3 ways" series to give you some ideas on how you can style a timeless suit for different occasions; so you can get the most out of your garments and learn to build a sustainable wardrobe with style.
In this edition, we show you three ways to wear our Windowpane Flannel Suit.
There's nothing like a flannel suit and a thin turtleneck sweater. 
This is a timeless look that is just clean, elegant and simple. 
It couldn't be an easier combo and since the fabrics are so soft it's also very comfortable.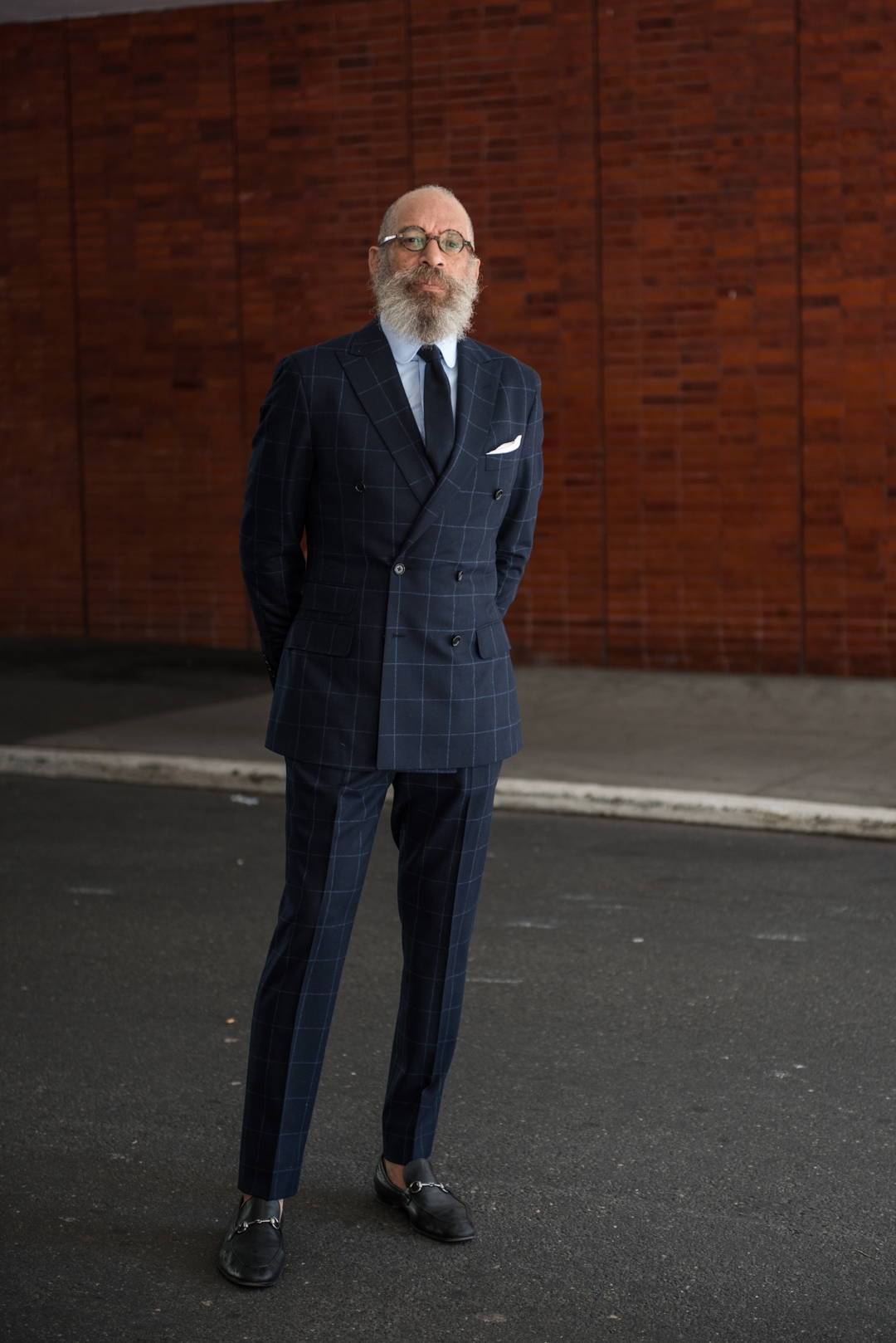 With a windowpane suit, you want to think about solid shirts and ties. 
Ignacio is actually wearing extremely subtle patterns that read like solids. The shirt has a hairline stripe, and the tie is a navy wool herringbone.
But the idea is to not mix too many patterns, as to allow the windowpane to do its thing.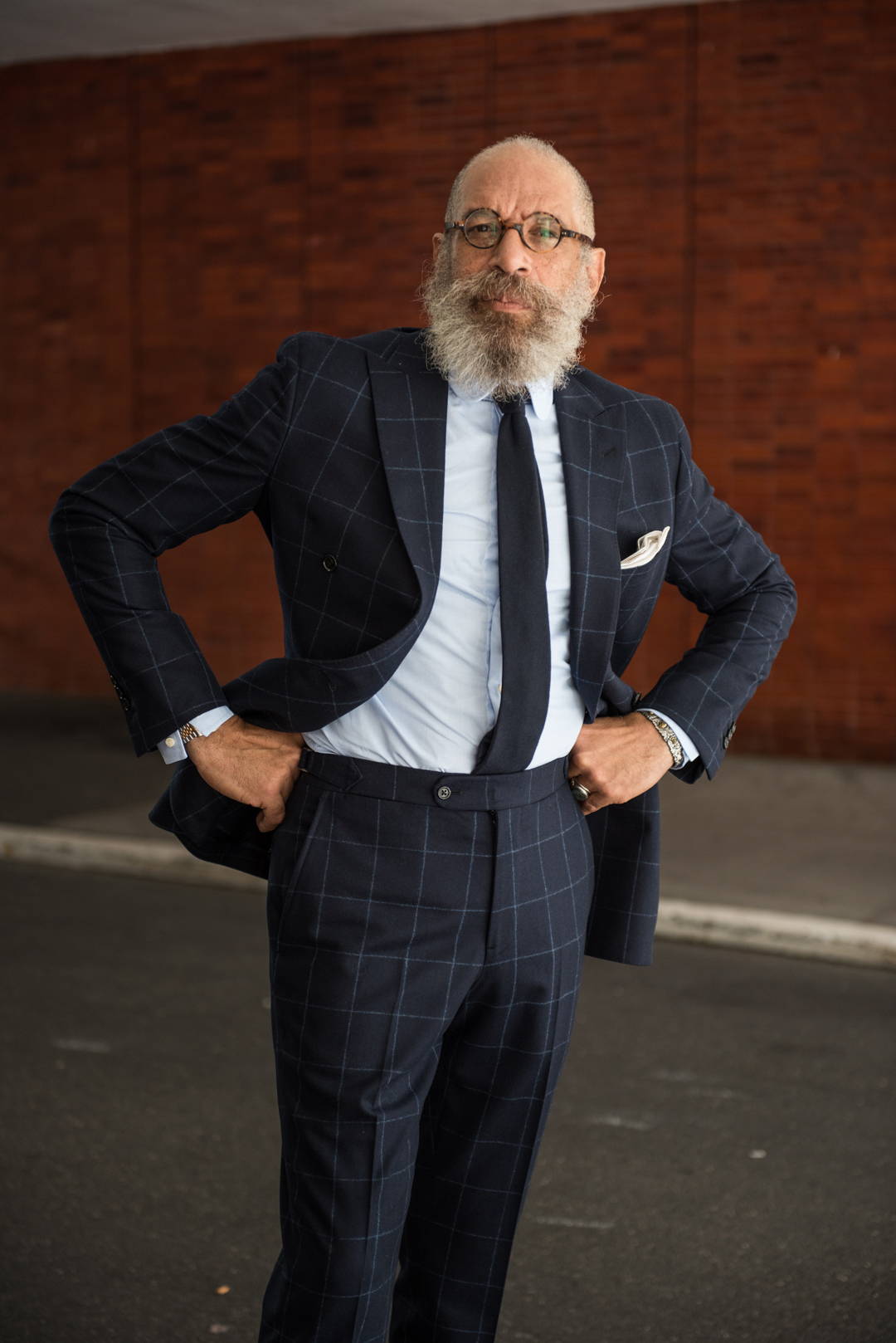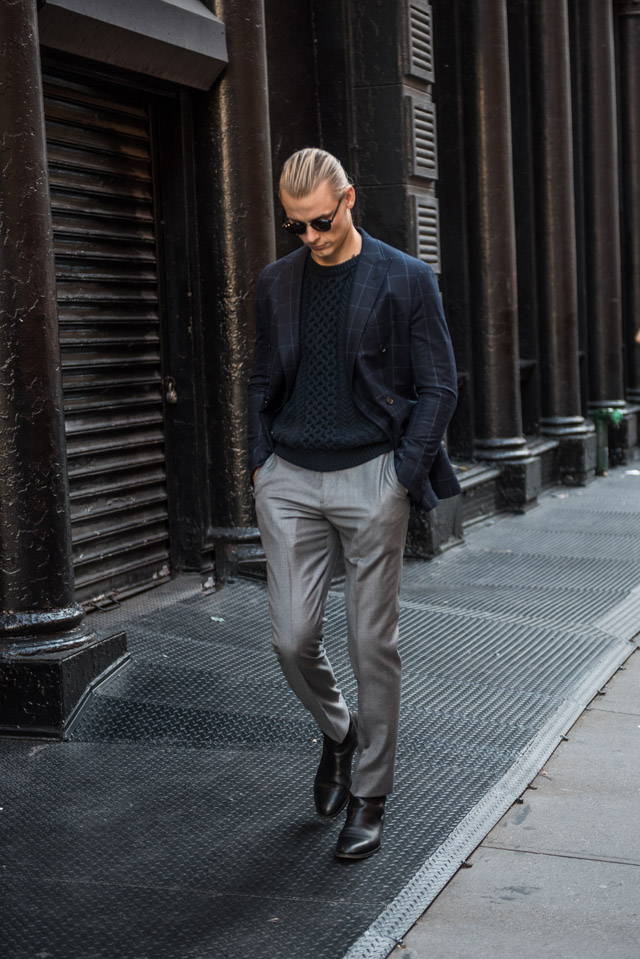 The unstructured flannel windowpane suit jacket can double as a sportcoat. Yes, even if it's double-breasted - provided you go it like that.
Will pairs it with a cable knit sweater and the trousers from his essential worsted suit in heather (one of the most versatile trousers you can own).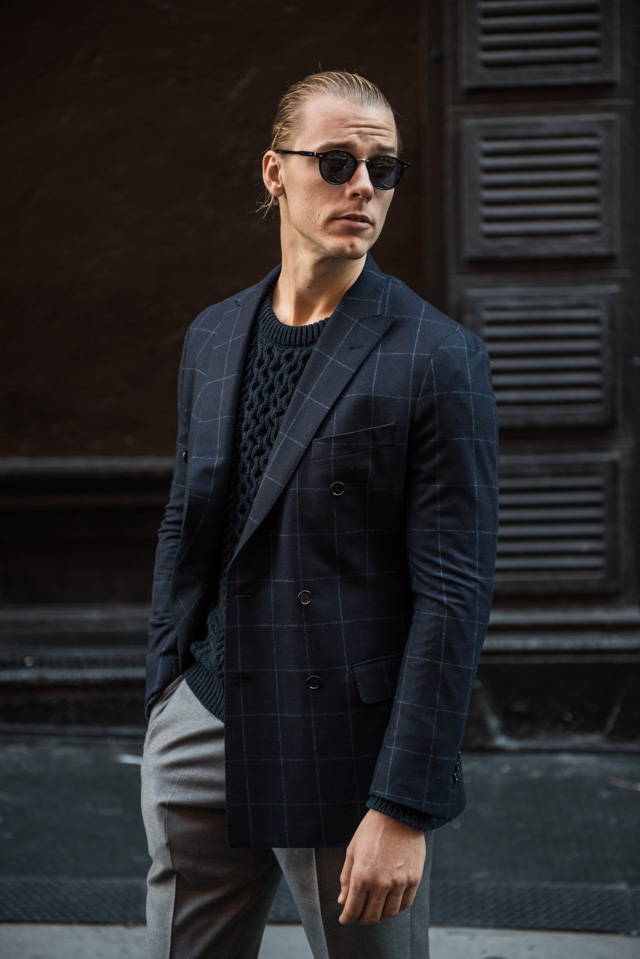 Thanks, as always, for reading.
Yours in style,
Dan Trepanier
NEED HELP WITH YOUR WARDROBE?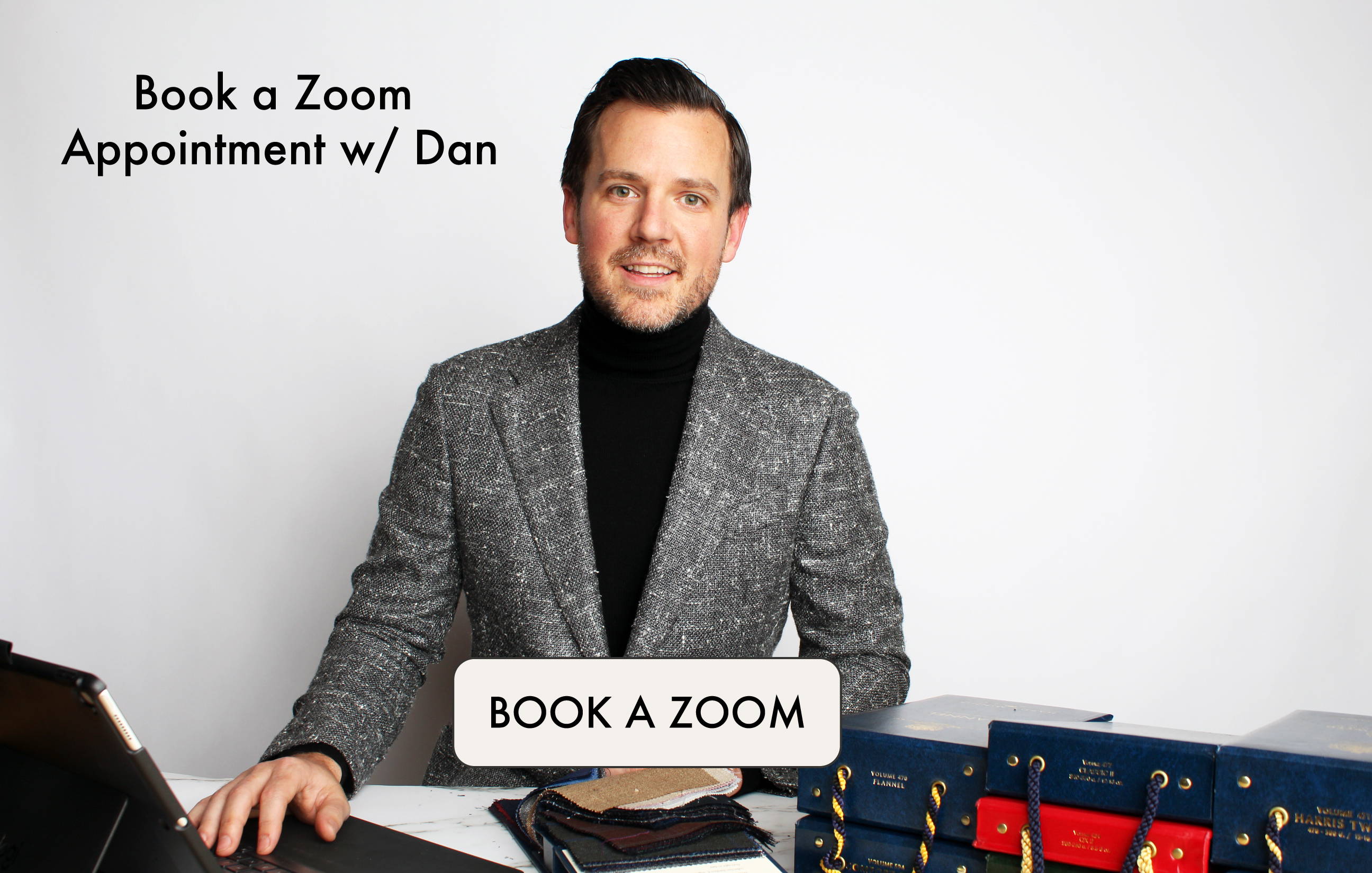 MORE FROM ARTICLES OF STYLE