By now you've heard the Golden Rule of investing in quality men's footwear: 
"A $180 pair of shoes will last you twice as long as a $90 pair of shoes, but a $360 pair of shoes can last you a lifetime".
What's missing in that statement is in order to make that $360 pair of shoes truly last a lifetime, you need to take good care of them.
Here's some advice on making them last (get it?).
---
USE CEDAR SHOE TREES (EVERY DAY!)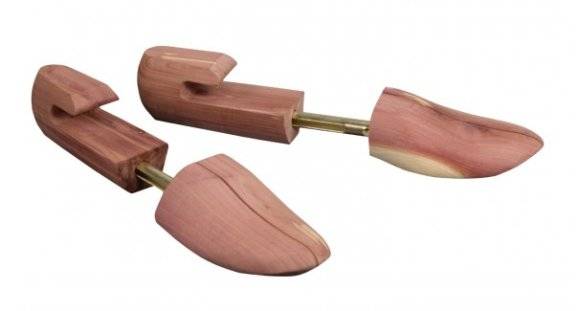 Throughout the day your feet perspire. This dampens the leather. Once you remove your shoes, they will dry and harden with the creases set-in across the top of the toe box. If you put cedar shoe trees in them, however, the cedar will absorb the moisture while the shoe dries back into its original shape. This will greatly improve the look and lifespan of your shoes.
Make sure to buy the right size trees for your shoes, and push them all the way into the toe box (while pulling back the tongue) for best results. Use them every time you take off your shoes.
---
GET THEM POLISHED (OR POLISH THEM YOURSELF)
Polishing your leather shoes is the single most important thing you can do to keep them looking good and extend their lifespan. Don't forget leather is skin. Dead skin. Just like the skin on your hands and face, it looks, feels, and performs much better when you keep it moisturized.
Cracking of the leather uppers (due to set-in creases and dryness) is about the only thing that cannot be repaired on a well-made pair of shoes.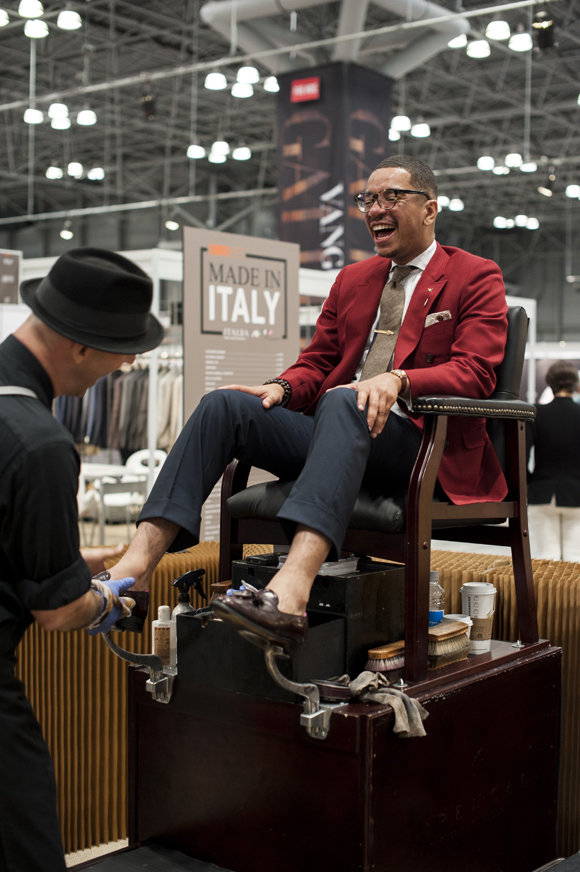 ---
HAVE TOE AND HEEL TAPS INSTALLED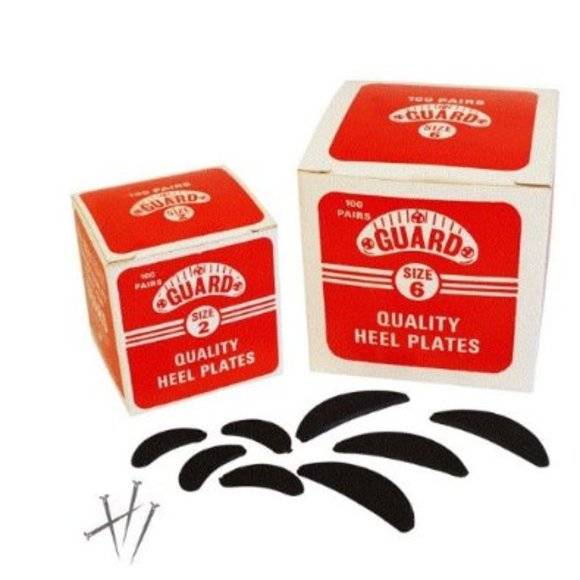 Leather soles tend to wear down most at the heel and/or toe (depending on how you walk). These simple plastic protectors called "taps" can be nailed to the toes and heels of your shoes to protect them where they need it most. This way you're wearing down cheap easily-replaceable taps rather than your expensive soles.
Your local cobbler (aka shoe repairman) should only charge you about $10/pair, including installation. It's a smart investment in the long run since re-soling can cost significantly more.
---
(OR) HAVE RUBBER GRIP PROTECTORS INSTALLED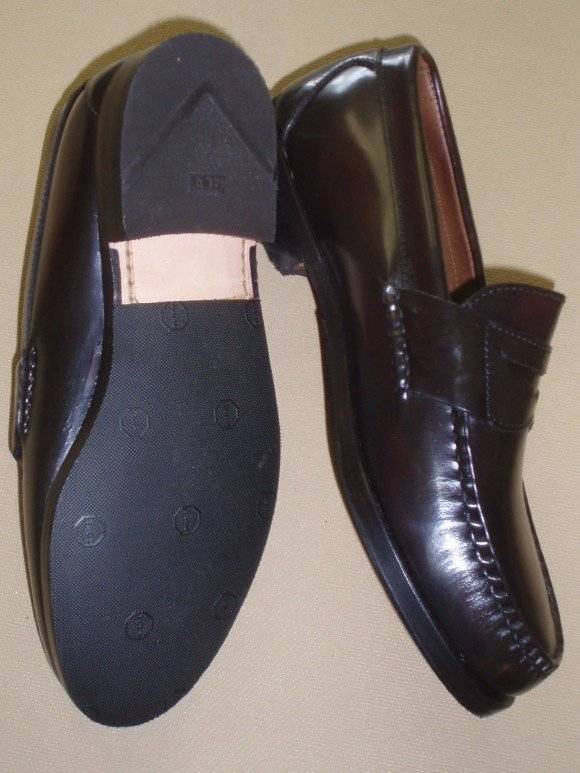 As an alternative to toe and heel taps, you could have rubber "toppys" installed. These are very thin (~1mm) layers of protective rubber skin that are glued to the bottom of your leather soles. In addition to protecting the entire footbed from wear & tear (rubber withstands moisture much better than leather), they also provide some added grip (smooth leather can be quite slippery).
"Toppys" can be added to the heels as well. Of course, you don't need both the taps and the skins, that's just excessive rubber protection. And nobody likes that.
---
Try to allow enough time for your fine leather shoes to dry all the way through before wearing them again. By not wearing them on back-to-back days you can add years to their life. If you're wearing them without socks (and sweating), you might want to wait two days in between wears.
I know, they're so nice that you want to rock them every day. But even Lebron James doesn't play 48 minutes a game.
---
WHEN IT'S TIME, GET THEM RESOLED
After a while, your leather (or rubber) soles are eventually going to wear down. When they start wearing thin, consider re-soling them. It will cost you roughly $50-$100, but together with a fresh shine it can have the whole shoe looking (and feeling) brand new.
If only the heel is wearing down, you can also replace only the heel for significantly less.
Check out the effects that a new sole, fresh shine and a pair of shoe trees can have to a five-year-old pair of shoes: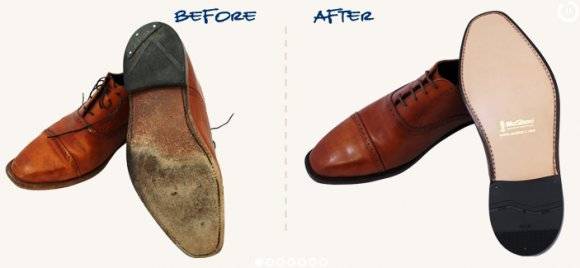 ---
If your shoes are beyond the point of needing only a new sole, consider sending them in for a full refurbishing.
Most reputable shoemakers and repairers offer re-crafting or restoration services, including heritage brands like Alden and Church's. For a fee of about $100, they will add new soles, heels, welting, foot beds, and laces before conditioning and hand-polishing the leather. While they're not always miracle workers — if your leather's cracked, you're out of luck — they'll usually take what's old and make it look brand-new again.
For example: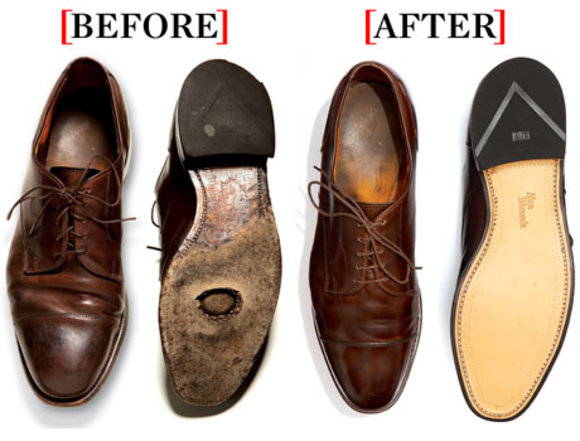 ---
THE BEST PART: GET CREATIVE WITH IT
Here's the coolest part about giving your old shoes a second life. When you have a pair re-soled or refurbished, you can choose whatever type of sole you want (permitting your shoes are compatible – your cobbler can tell you if they are). This means you can play shoe designer and come up with a fresh pair that is all your own. Want your favorite old oxfords to be your new golf shoes? Or those wingtips to have chunky vibrim soles? No problem.
The options are endless. For example, check out this vibrim upgrade to a pair of classic Clarks desert boots: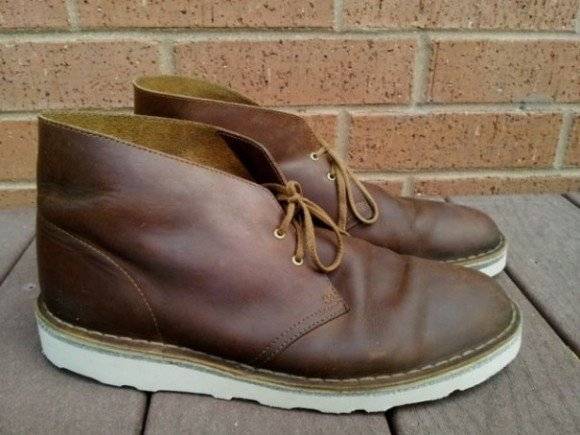 So there you have it.
You already knew you should get to know your tailor, but here's to also getting to know your cobbler.
Have any additional questions or comments about shoe care? Please share in the comments below.
Thanks, as always, for reading.
Yours in style,
Dan Trepanier