How to Roll a Felt Hat
I love wearing classic brimmed hats, but I always run into problems with storage.
As proper etiquette goes, a gentleman is supposed to remove his hat upon entering an establishment…but where are you supposed to store it? Very few places offer hat check (like restaurants, bars, theaters, etc. did back when men wouldn't leave the house without one). So you're stuck holding it. And if you're carrying a typical Fedora or Trilby, it's relatively high maintenance. It can't be folded, rolled or crushed in any way, because then it will require professional re-shaping and steaming.
This is why I wear my "crushable" Borsalino more than any other hat in my collection. I paid a little more for it, but it was totally worth it. Like a good casual blazer, it's soft and unstructured. It's made from one thin layer of high-quality fur felt, with no lining or stiffener, just a flexible leather sweatband on the inside. This might not seem like an important detail, but it allows me to roll my hat and stick it in my pocket, which makes all the difference when stepping inside (or traveling).
Here's how to properly roll a crushable hat.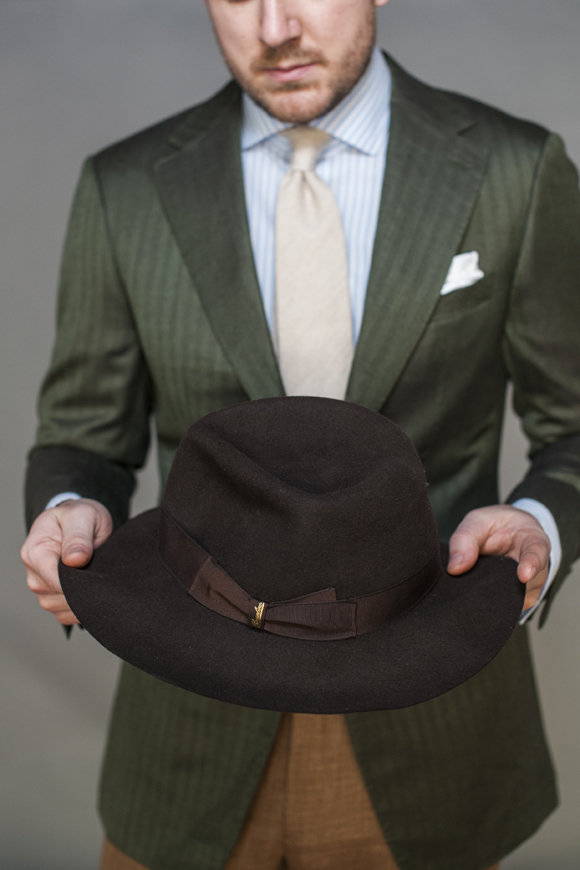 2. Smooth-out the pinch in the crown, making it nice and round.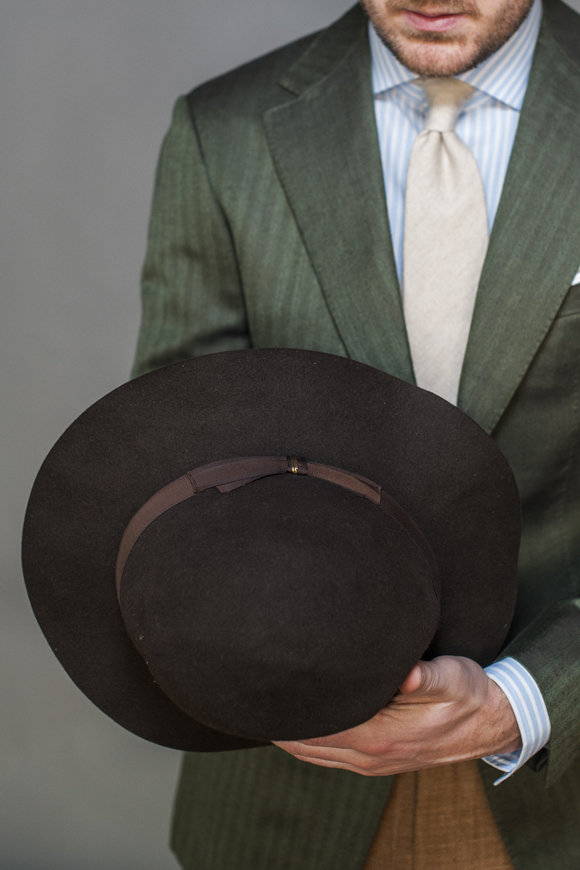 3. Fold the crown in half, across the top of the hat from front to back.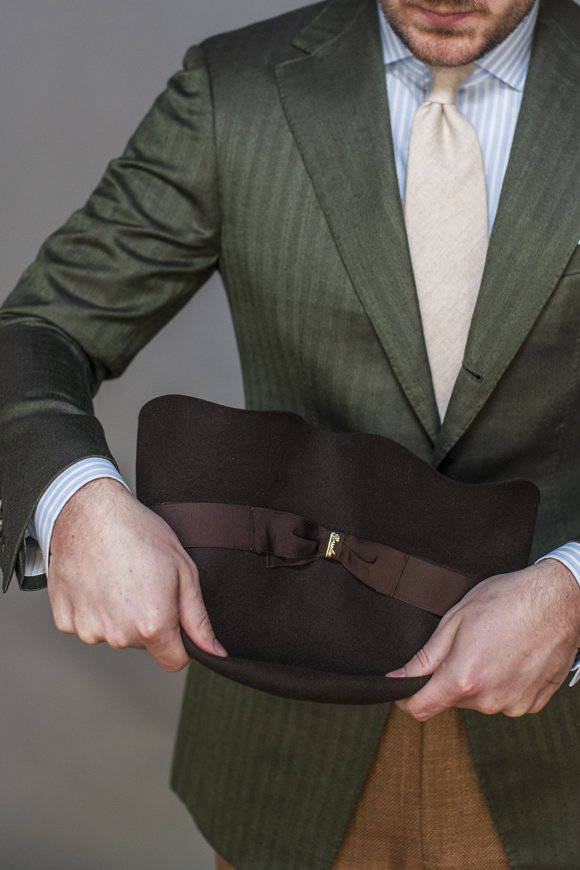 4. Start from one side and begin rolling.
5. Boom. Hat is now serviette size.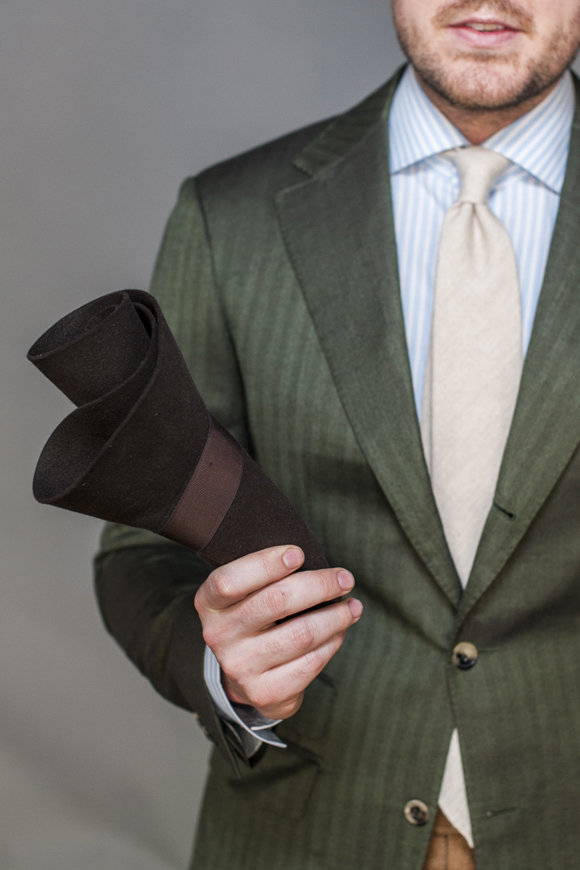 6. Store hat in pocket (or bag, or suitcase, etc).
7. Continue living, without having to worry about where to place your delicate hat.
When it's time to put the hat back on, simply unroll it and reshape the pinch in the crown. Then straighten out the brim to desired angle.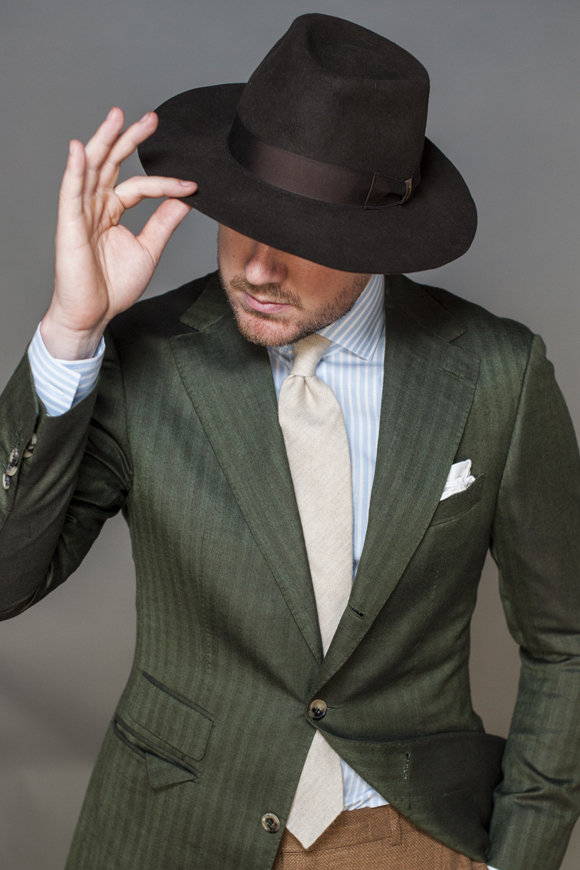 The other beauty of a soft crushable hat, is that you can easily mold the brim to any desired shape. 
For example, I've worn this same hat with both a straight brim and a "floppy" brim (which creates an entirely different look).
Thanks, as always, for reading.
Yours in style,
Dan Trepanier