Every AOS suit is designed to be worn as a separate jacket, trouser and vest.
The "1 piece/3 ways" series shows you how to style a suit for several different occasions - so you can save time and money by getting the most out of your wardrobe and help save the planet by buying better/buying less.
In this edition we show you three ways to wear our Performance Hopsack Suit in Rust.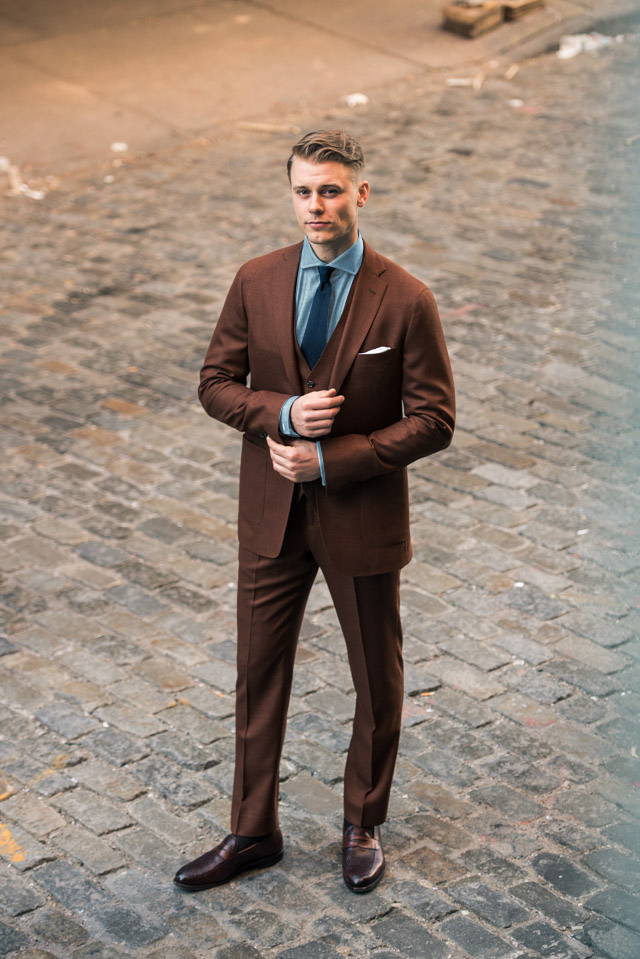 The rust color of our performance hopsack is absolutely stunning for weddings, or any outdoor event, really. 
The rust color really pops, but also looks perfectly fitting, against the natural green and brown tones of the great outdoors.
For a similar reason, it also look great on all skin tones.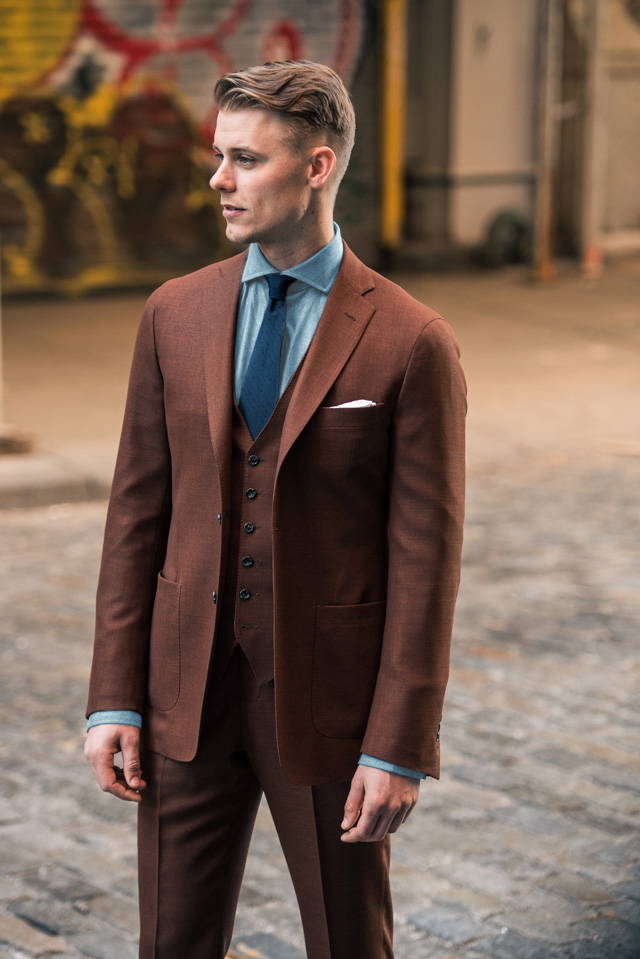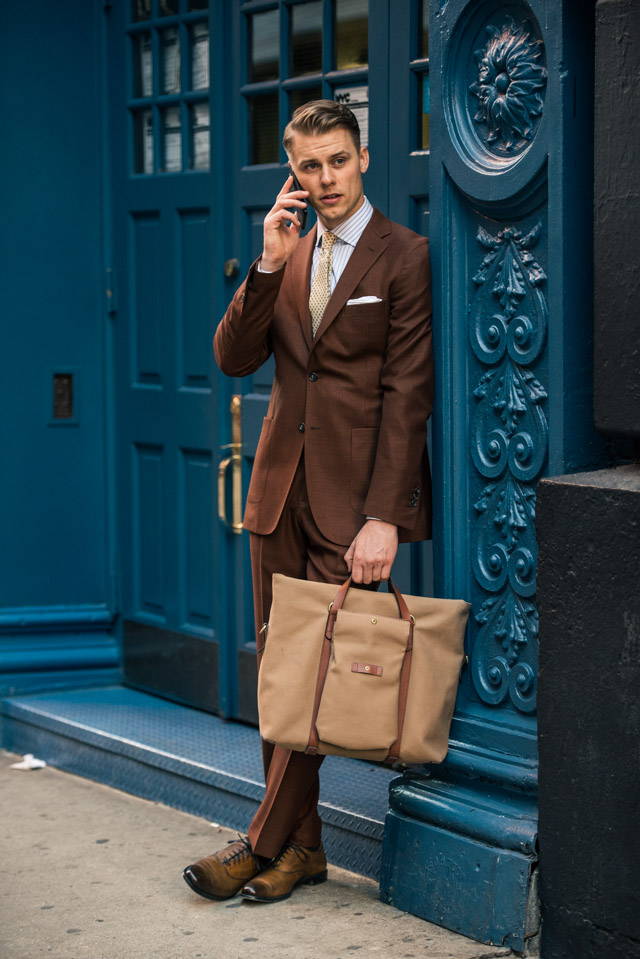 The rust is a bit of a statement, but it's still sharp and serious enough to be appropriate for business. 
Just pair it with a simple shirt and tie (to let the color of the suit shine) and try to save it for the Spring and Summer months when things get a bit more colorful.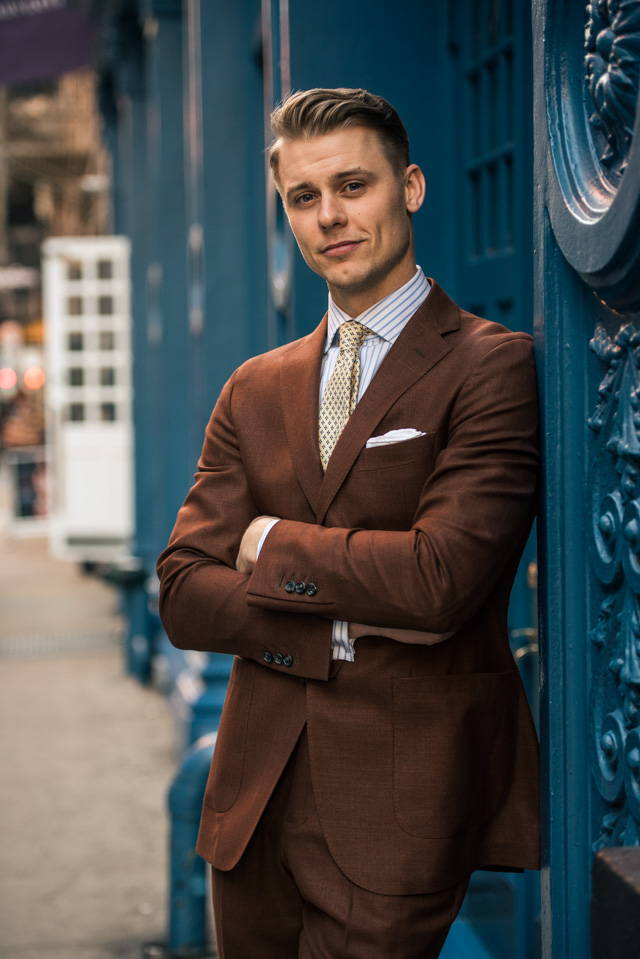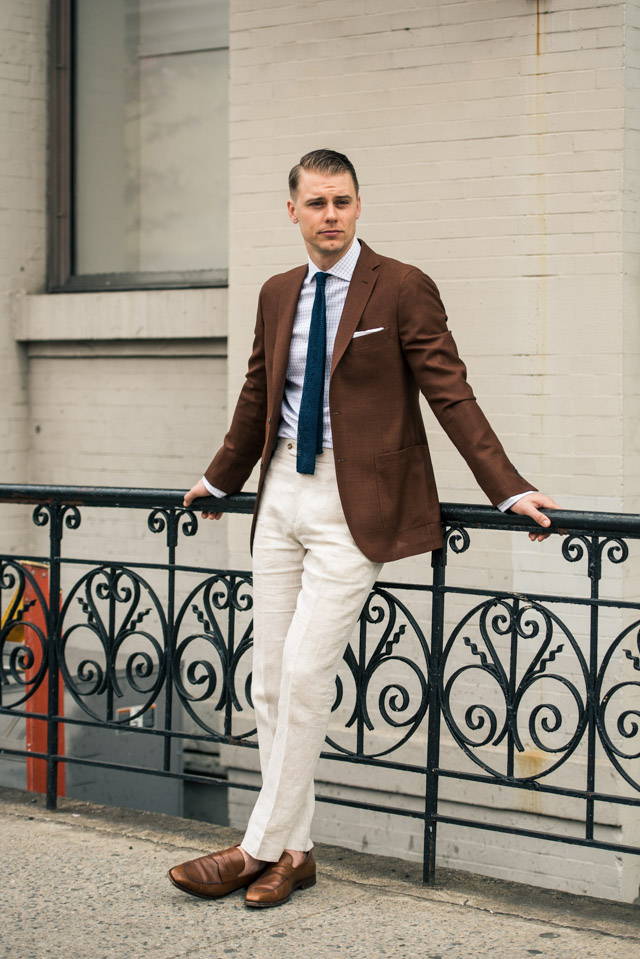 The performance hopsack fabric was originally designed as a sportcoat fabric. 
So naturally it works fantastic as a casual jacket. 
Pair it with trousers in cotton, linen or worsted wool in neutral colors.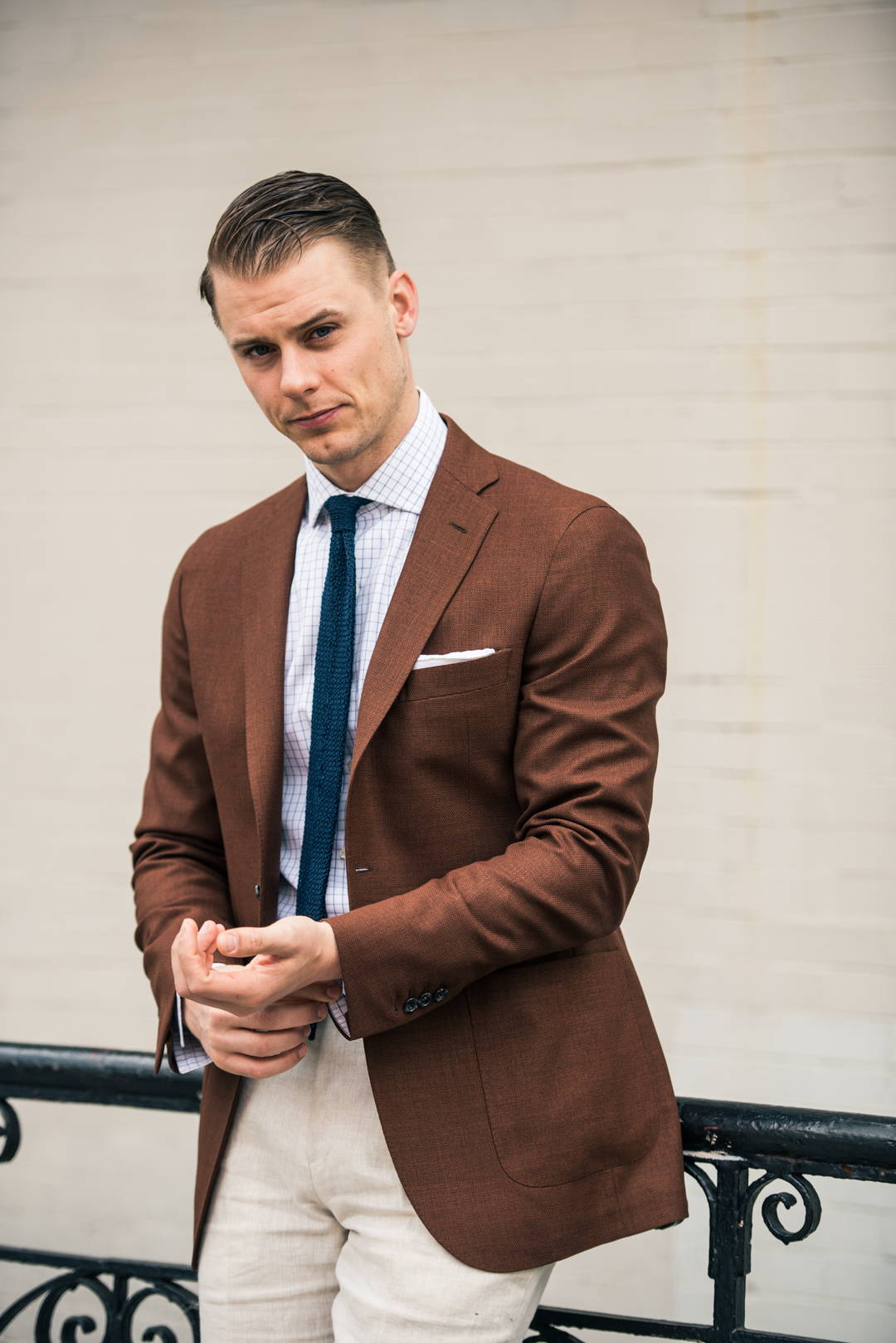 Thanks, as always, for reading.
Yours in style,
Dan Trepanier