Every Articles of Style suit is designed so that the components can also be worn as a separate jacket, trouser and vest.
We created the "1 piece/3 ways" series to give you some ideas on how you can style a timeless suit for different occasions; so you can get the most out of your garments and learn to build a sustainable wardrobe with style.
In this edition we show you three ways to wear our Birdseye Suit in Mid Gray.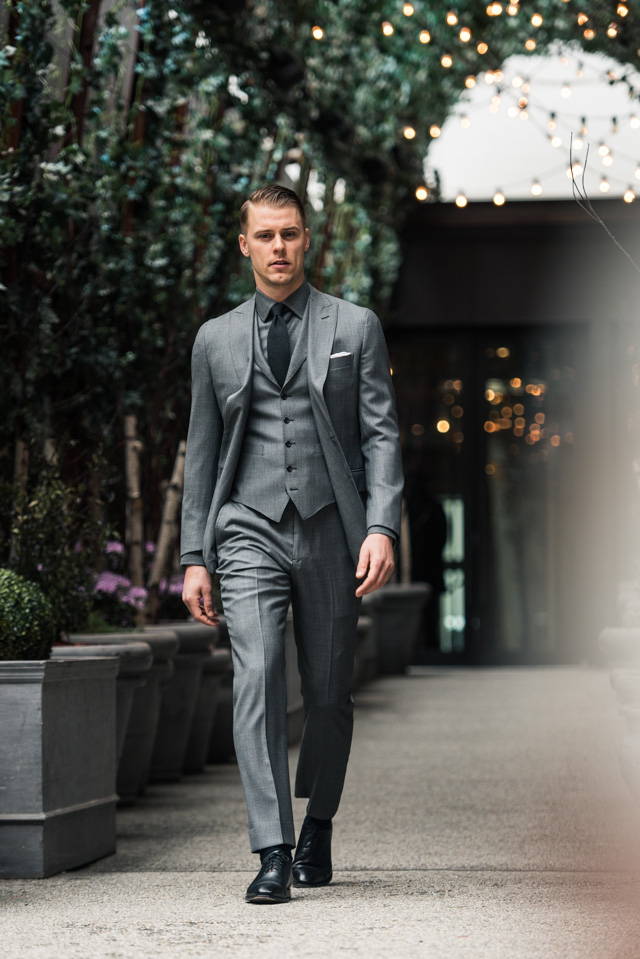 Got a fancy wedding or social event coming up?
Pair the mid gray birdseye suit with a matching gray shirt and a darker charcoal gray tie, for a look that is sharp and semi-formal.
For a more strictly "business" look, go with a classic white or blue business shirt instead, and you're ready to dominate the boardroom.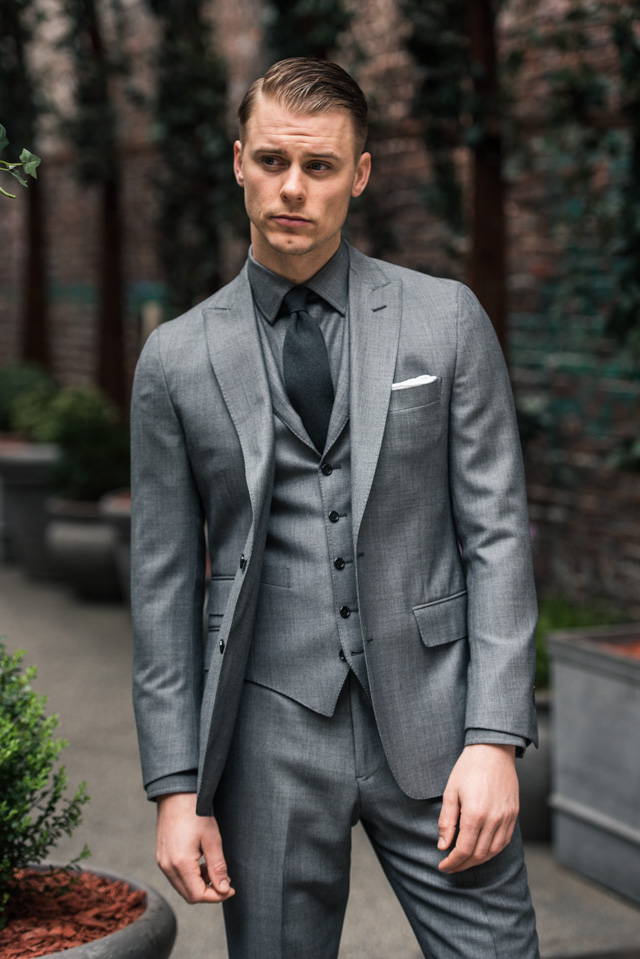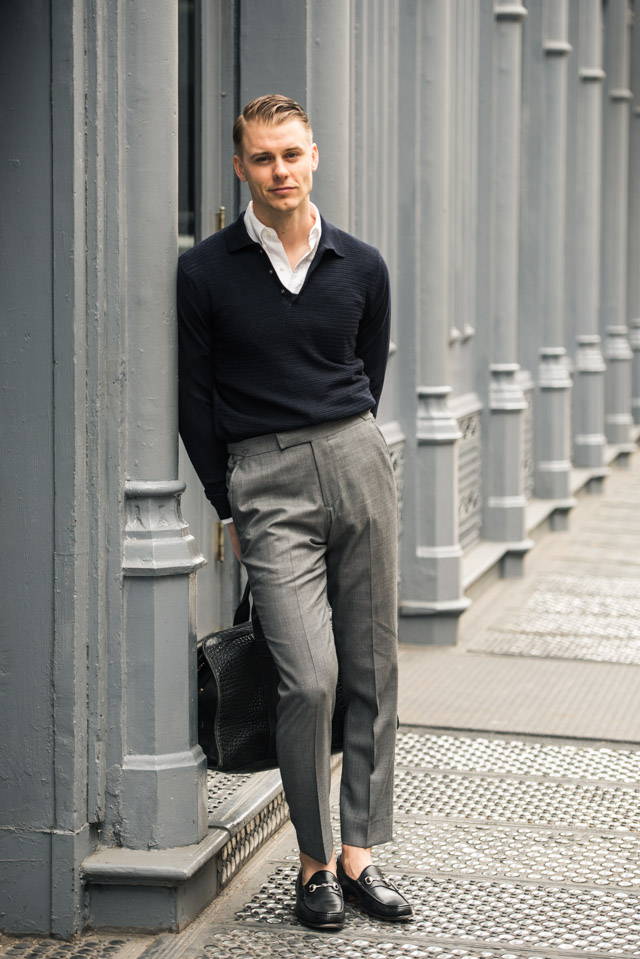 The best part about a "4-season suit" is the trousers. 
Leave the jacket at home and pair the trousers with an oxford shirt, thin sweater and loafers for the a perfect "business casual" look. 
Even if you work in a super-casual environment, this is a look that is serious and professional - without being over-dressed in a full suit.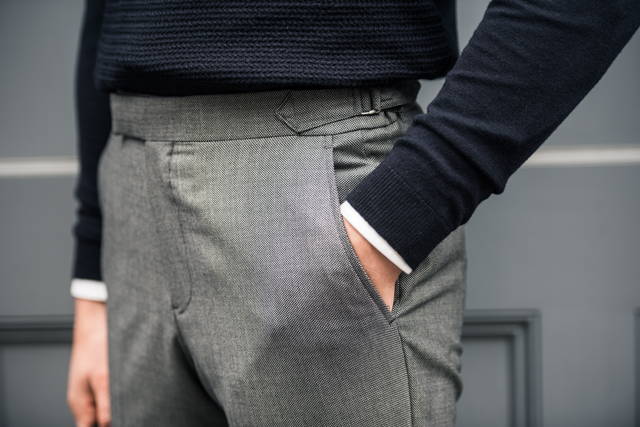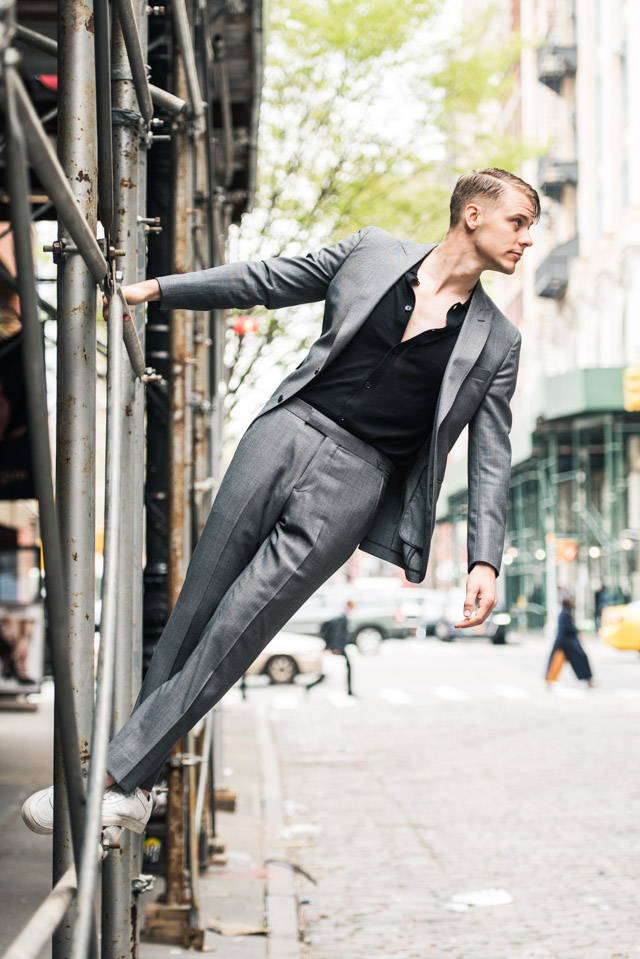 If you've been following long enough - you know that AOS suits are not just for the office.
In fact, we don't work in an office - we wear our suits for pleasure, power and influence. 
We don't often show "4-season worsted" suits worn casually - put here Will pairs the birdseye suit with a knit polo shirt and low-top sneakers to show that anything is possible when you have the right tailored pieces.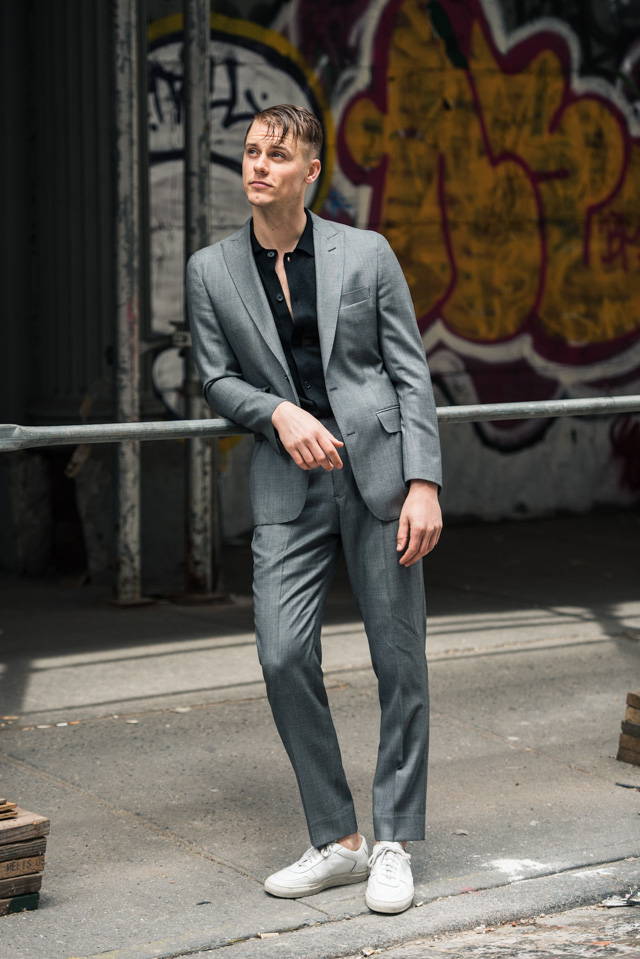 Thanks, as always, for reading.
Yours in style,
Dan Trepanier
NEED HELP WITH YOUR WARDROBE?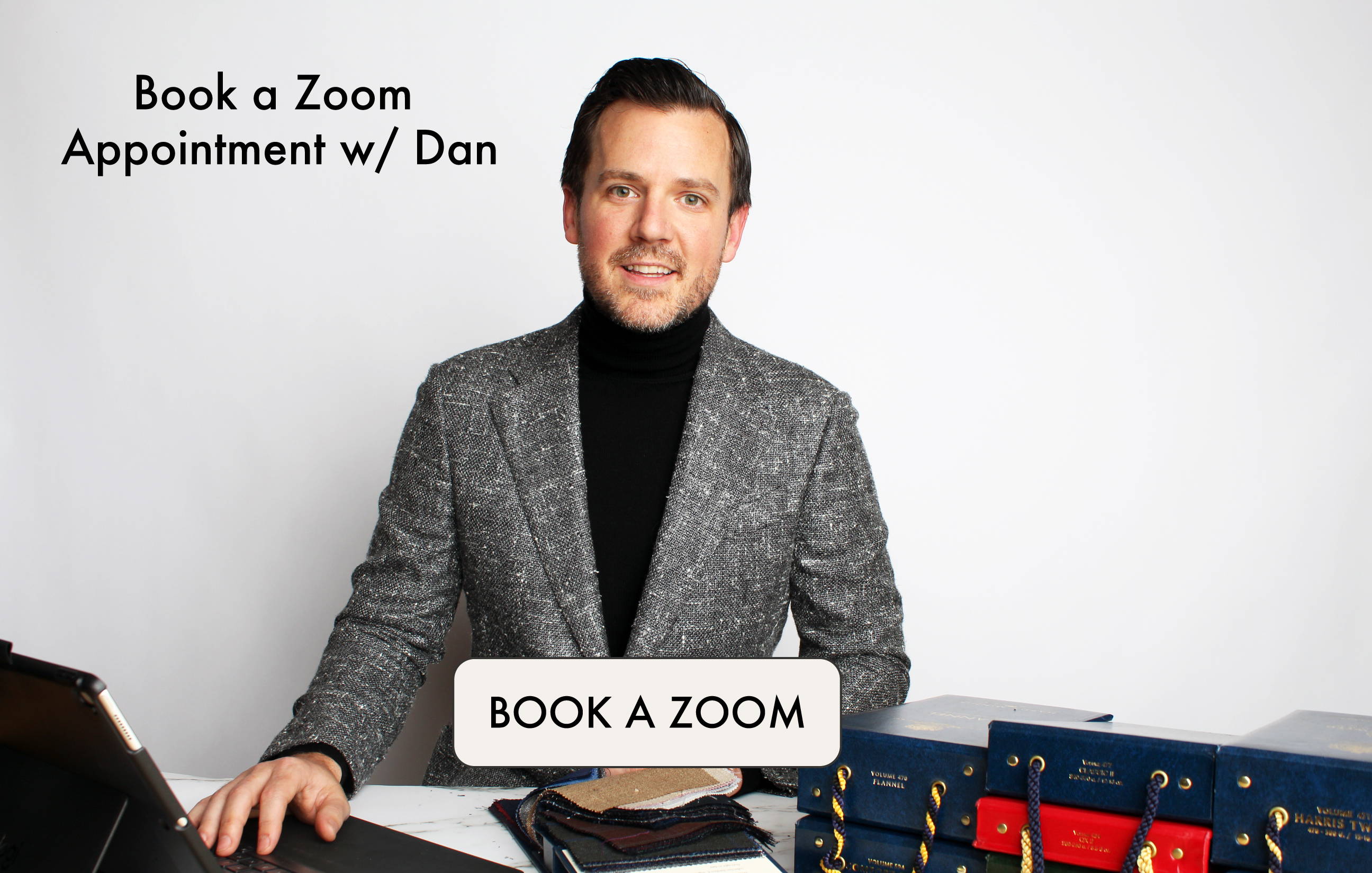 MORE FROM ARTICLES OF STYLE