Dr Jordan Shallow, aka The Muscle Doc, is a chiropractor, a human movement specialist, and an absolute BEAST in the weight room.
At 5'11" 255 lbs (of pure muscle), you can imagine he had a hard time finding a suit.
Even local "custom tailors" turned him away, primarily because he looks like this: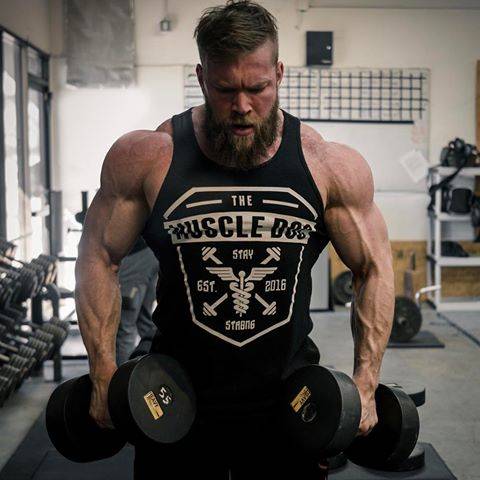 Body builders are among the hardest-to-fit people on earth. They have incredibly unique dimension and shape to their bodies and they fluctuate quite a bit between periods of gaining and cutting.
With that said, I think it's even more important to have a good tailor when you put this much work into your body. I find that muscular guys often look overweight in suits, which is a shame, when you are actually chiseled.
Jordan, who's based in California, contacted us a few months before his wedding, asking if we could help…
If you didn't already know, I love challenges like this!
Jordan filled out his AoS Profile and gave us some info about his body type.
He mentioned that he's a body builder and gave us some feedback about his typical problems with off-the-rack clothing:
"If a jacket fits around my chest and shoulders, the midsection is way too loose. If it fits my midsection, the chest and shoulders are way too tight. Similarly with pants, if it fits in the quads than the waist is way to big, and if it fits in the waist than the legs are way too tight."
We reviewed his profile information, got some basic body measurements from him (since he's off-the-charts of our data analysis), made his free custom try-on garment and shipped it to him in California for his initial fitting, which looked like this: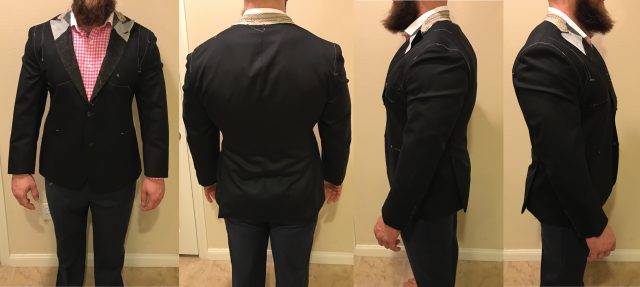 As you can see in his fitting pictures above, even though his try-on garments were cut to his measurements, we had to diagnose and correct several issues with the fit. This included sloping the shoulders, shortening and lowering the collar, letting out the lats, increasing the depth and angle of the armholes, shortening the back strap to account for his high/muscular seat, taking in the front quarters, rotating the sleeves, etc.
Of course, tailoring is not just about fit. It's also about style, function and personal taste.
Jordan was marrying his beautiful bride on the beach in Australia, and didn't want the same 'ol boring suit. He wanted something with a little personality, something a little festive, and most importantly, something that would keep him cool and dry. After all, nobody wants to be sweaty on their big day.
We sent him a couple fabric recommendations and he gravitated toward our pure linen in "cloudy sky".
Excellent choice.
Here are some highlights from the celebration:
---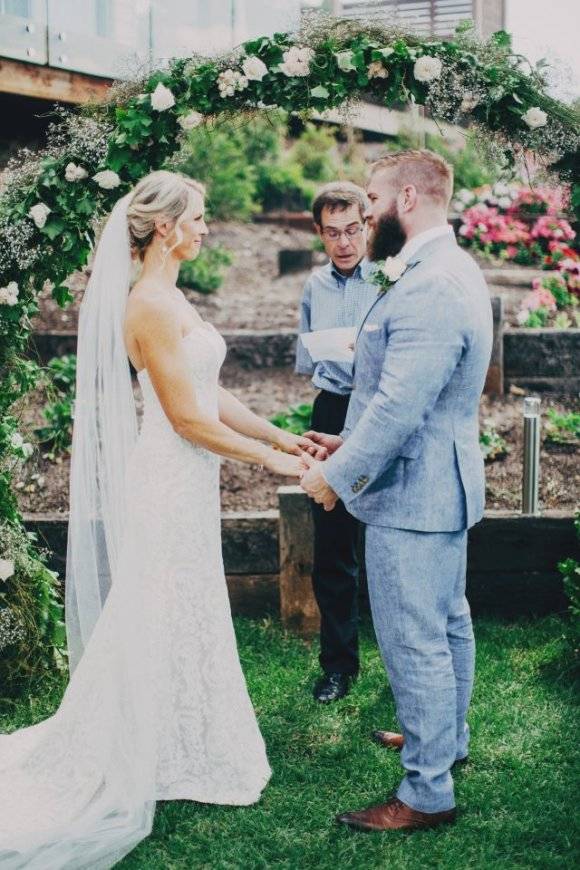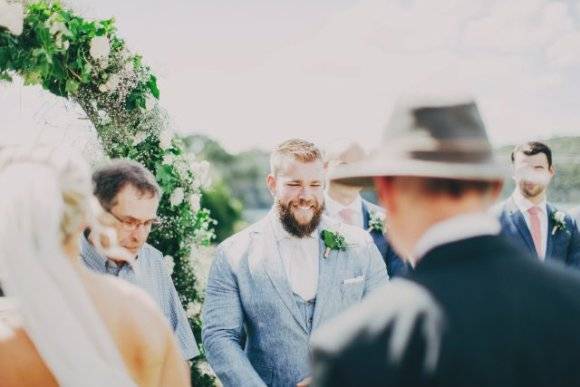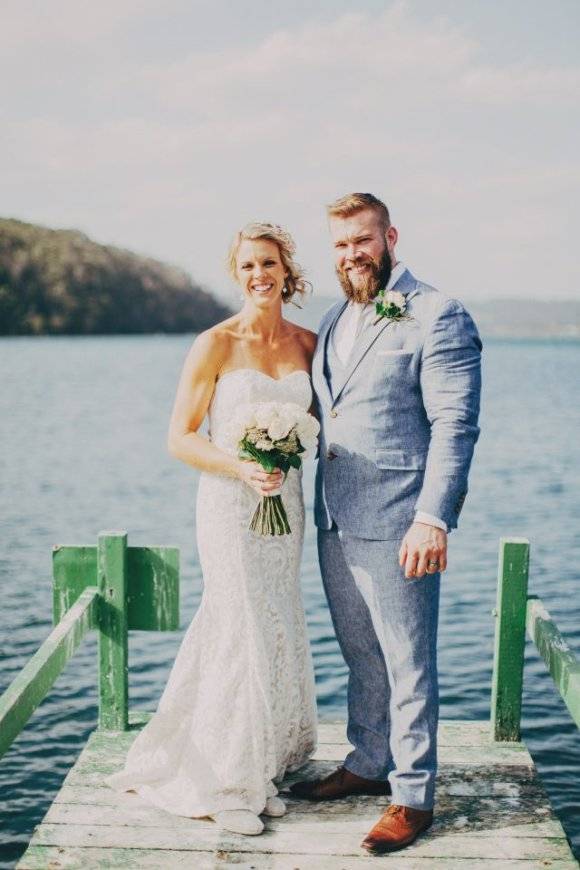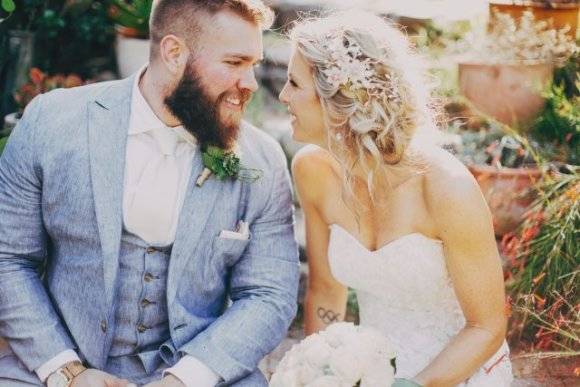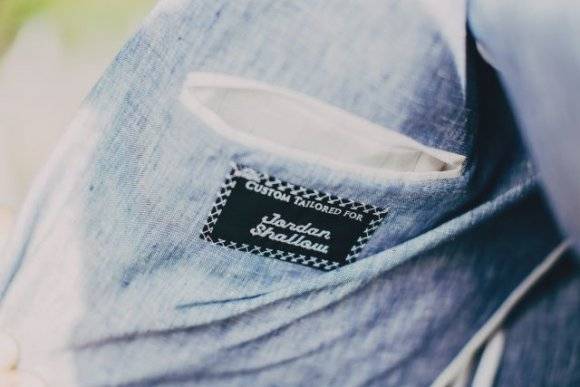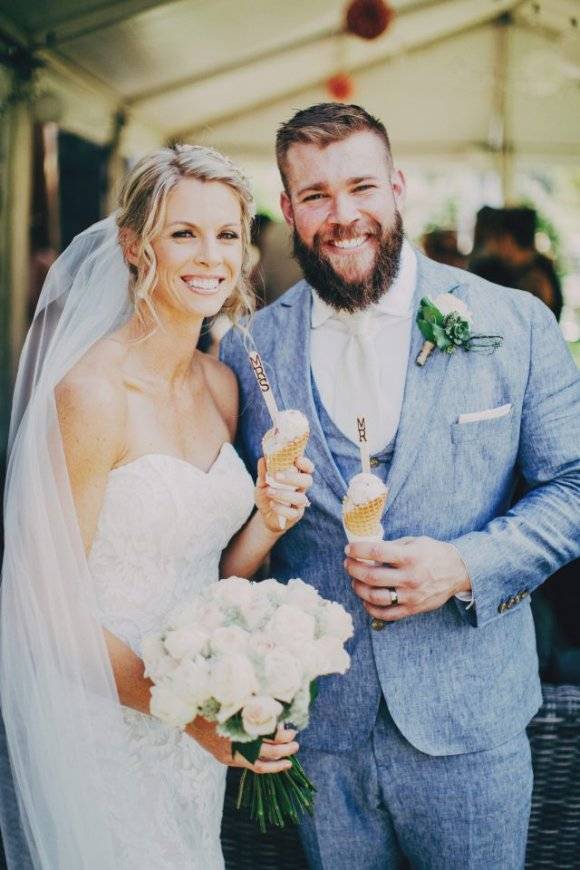 I'm especially proud of this order because Jordan is a very difficult fit, we fit him online from his home in California, and he didn't require any alterations upon delivery.
The suit was ready to rock right out of the box. That's how we like it.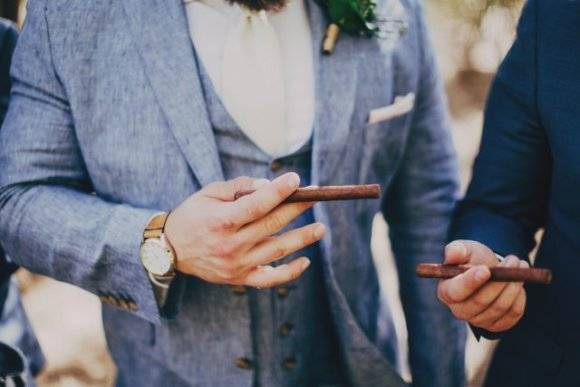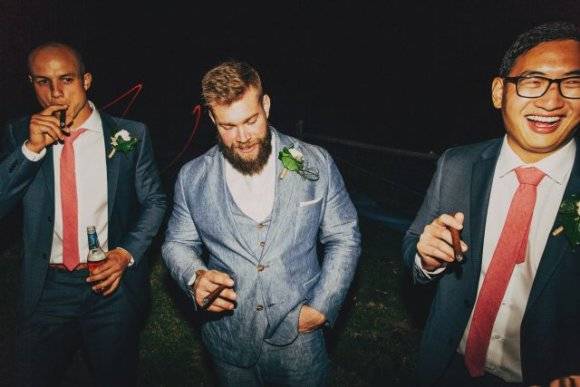 Thanks, as always, for reading – and special thanks to Jordan for sharing.
That's all for now – I gotta go hit the gym…
Yours in style,
Dan Trepanier