Every Articles of Style suit is designed so that the components can also be worn as a separate jacket, trouser and vest.
We created the "1 piece/3 ways" series to give you some ideas on how you can style a timeless suit for different occasions; so you can get the most out of your garments and learn to build a sustainable wardrobe with style.
In this edition we show you three ways to wear our Blazone Suit in Chocolate.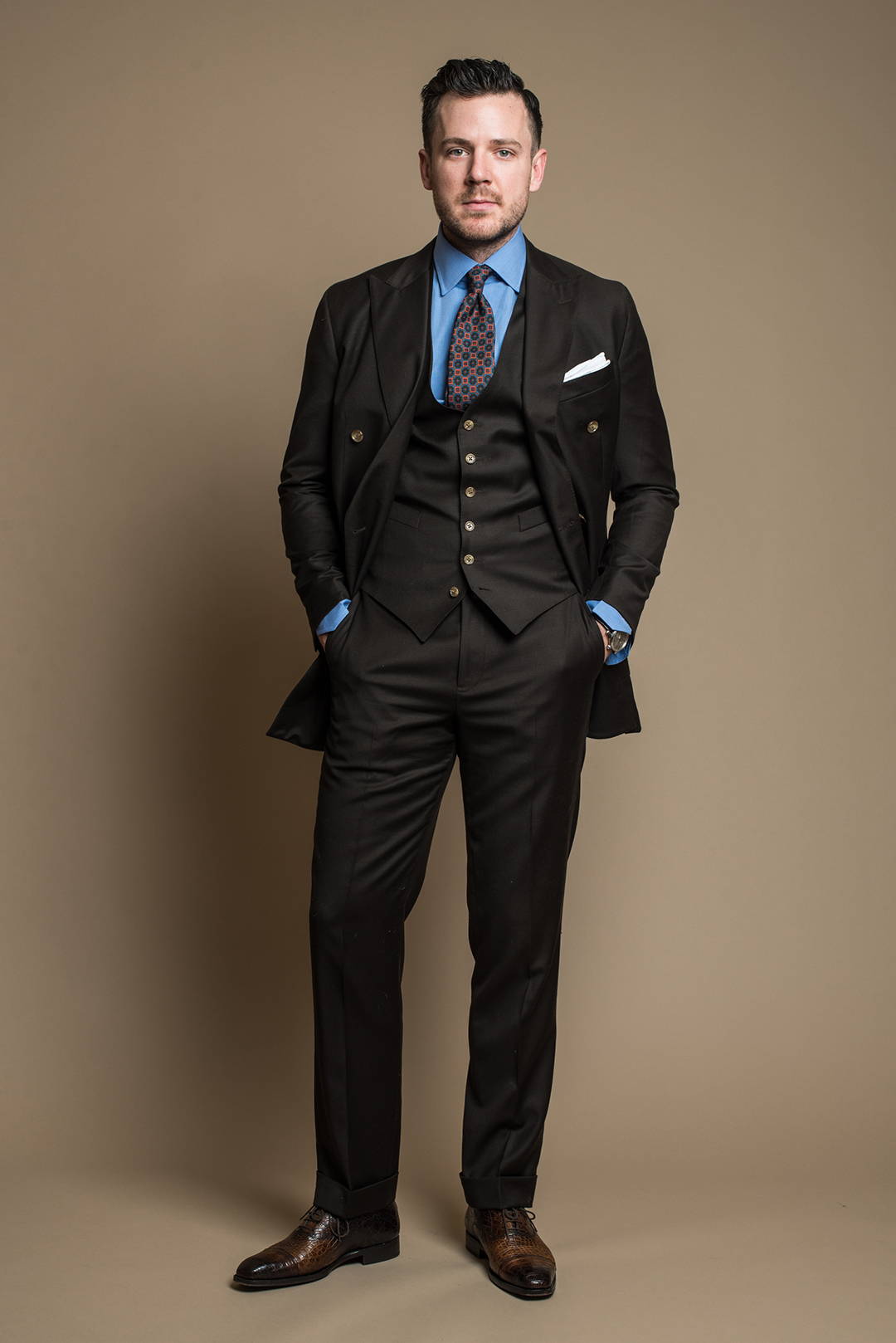 Dark chocolate brown is the most underrated suit color in all of menswear. 
If you're looking for a "workhorse" 4-season suit - but want a little more style than the traditional navy or charcoal - then chocolate brown is your move.
If it's a dark enough brown, there is no question that it is business appropriate, in even the most conservative offices. Pair it with shirts in pale shades of blue, pink, lavender and cream. 
I would even argue that chocolate might  be more versatile than navy - because when you split up the parts of the suit, the casual looks tend to have a more leisurely off-the-clock feel.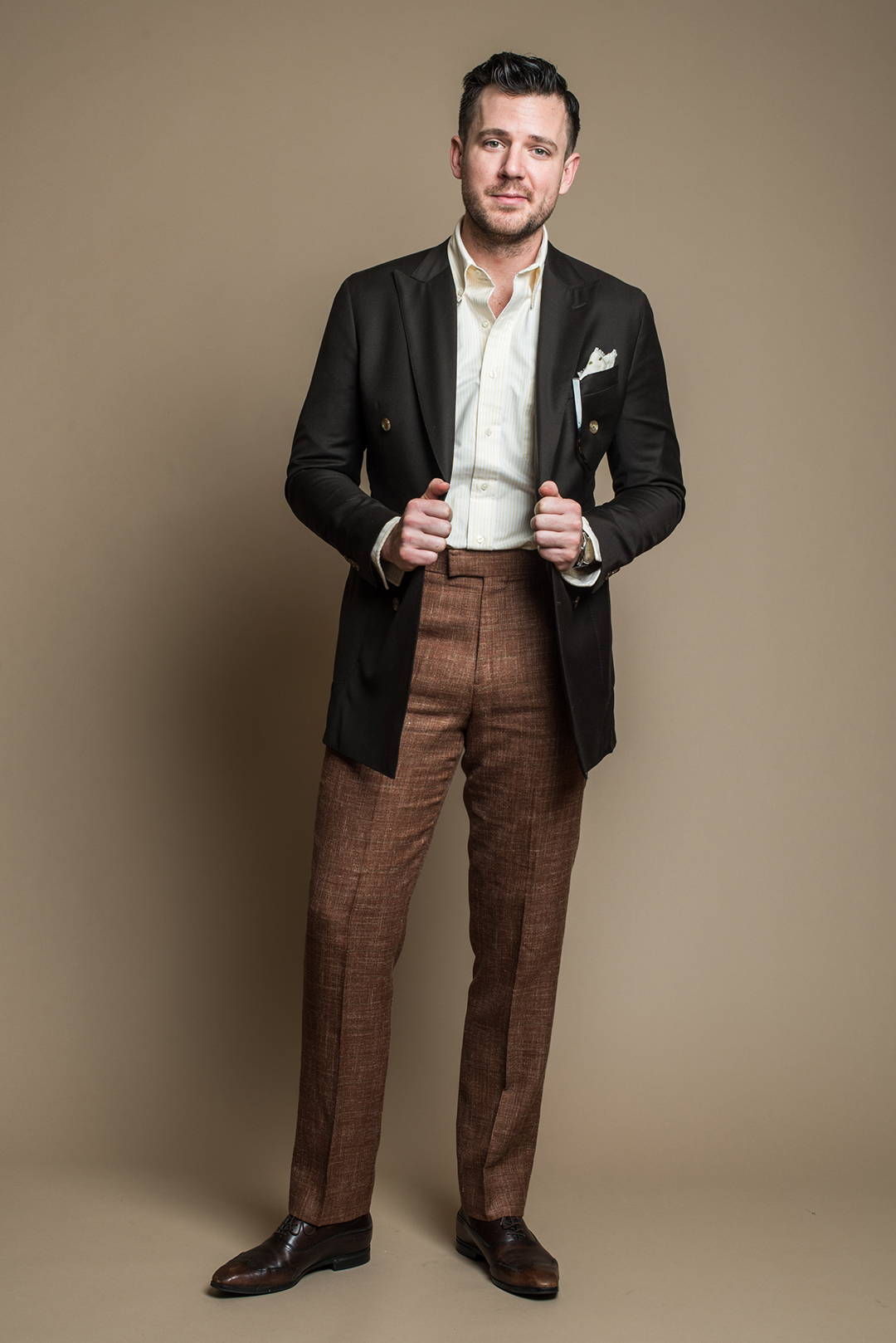 Similarly, the worsted suit jacket in chocolate brown can feel like a casual sportcoat.
Pairing it with the right trousers is key, however. You want to off-set the smooth texture of the worsted jacket with a textured, seasonal trouser - like the hopsack here, or a linen, or a fresco. Flannel can work in the Fall as well.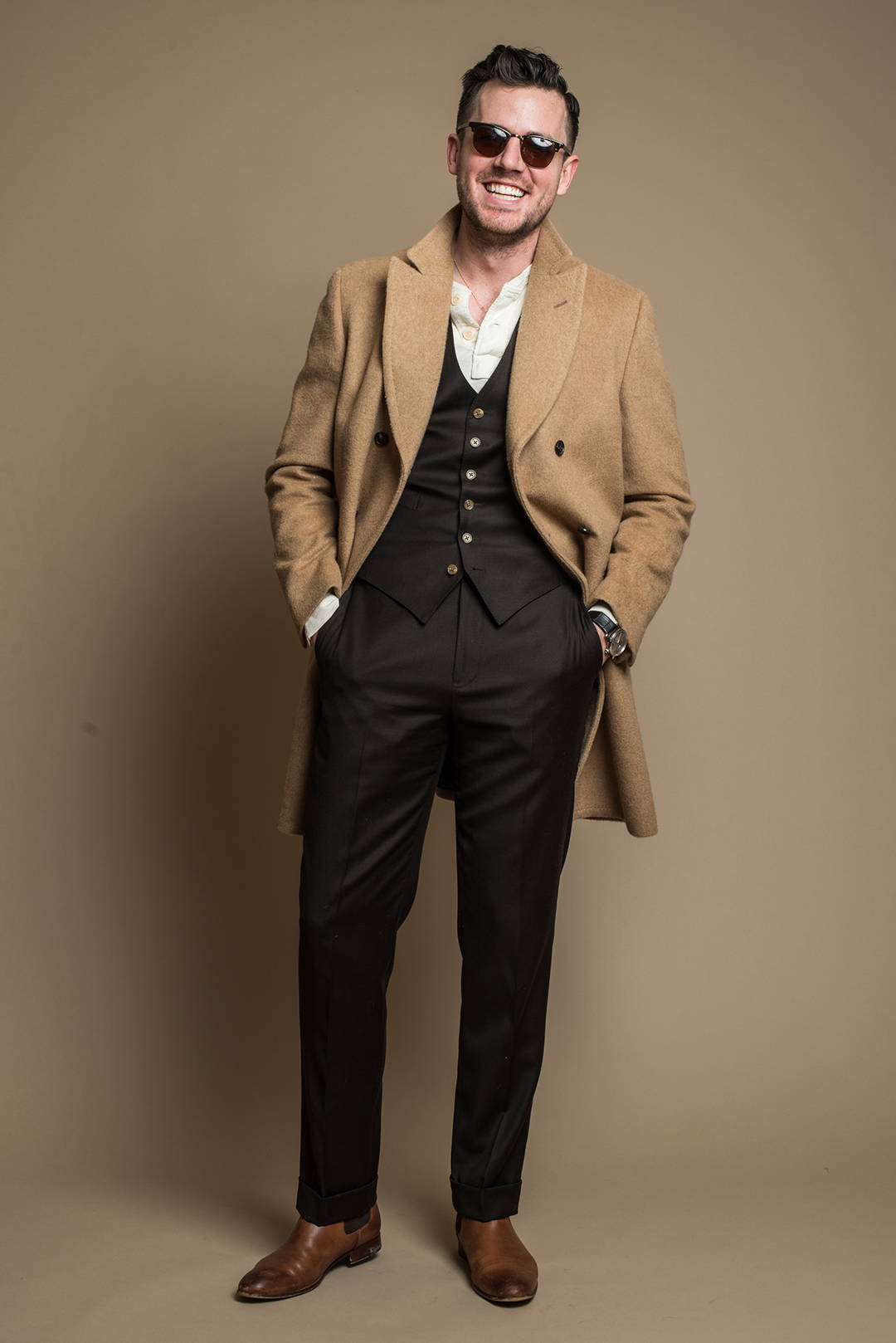 Another example of how the brown can have a more leisurely vibe - even with the vest and trouser.
The vest + henley is a major throwback TSB move - for those who know ;)
Thanks, as always, for reading.
Yours in style,
Dan Trepanier