Every Articles of Style suit is designed so that the components can also be worn as a separate jacket, trouser and vest.
We created the "1 piece/3 ways" series to give you some ideas on how you can style a timeless suit for different occasions; so you can get the most out of your garments and learn to build a sustainable wardrobe with style.
In this edition we show you 6 ways to wear our Khaki Cotton Suit.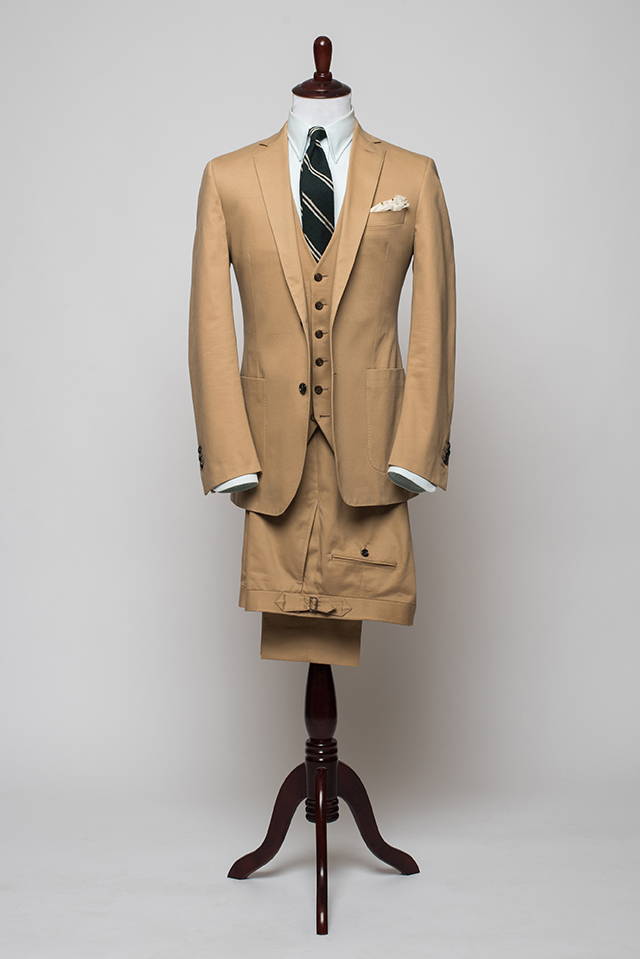 From April-August this should be in your steady rotation.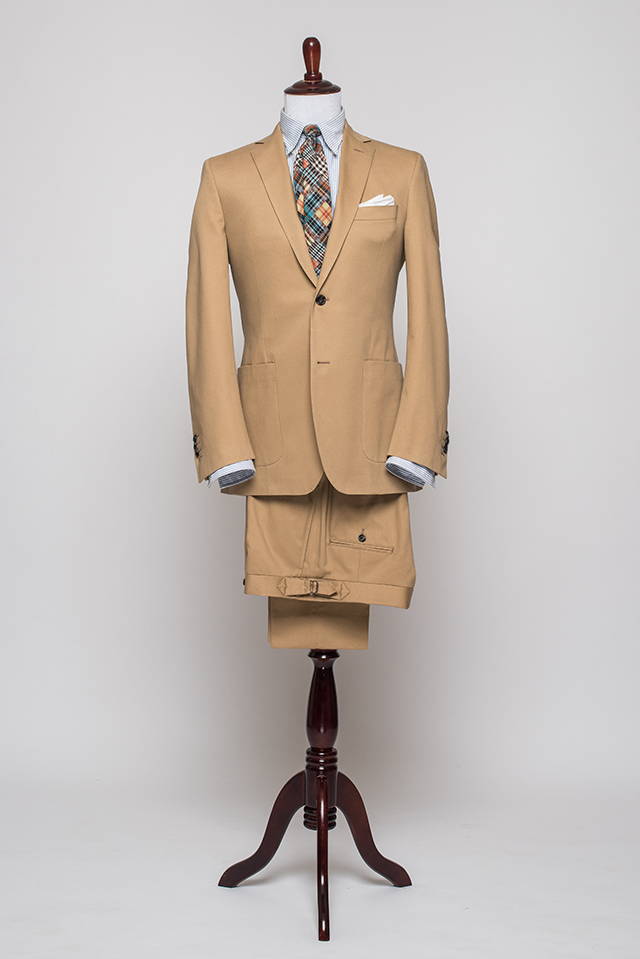 Spring/Summer wedding coming up? 
Done. 
Add a tie with a little punch - like a madras, or a bold print - and you are the life of the party in the same suit you wore to work earlier that week.
Of course, when you invest in a quality khaki cotton suit, you're also getting the best pair of chinos you ever had.
There are a million outfits you could wear khaki cotton trousers. Wear them with any sportcoat, sweater, shirt, bomber jacket, etc, etc.
These should replace your jeans for the whole Spring and Summer. And for that reason - since you will wear them more than the jacket - we highly recommend getting a second pair of trousers with this suit.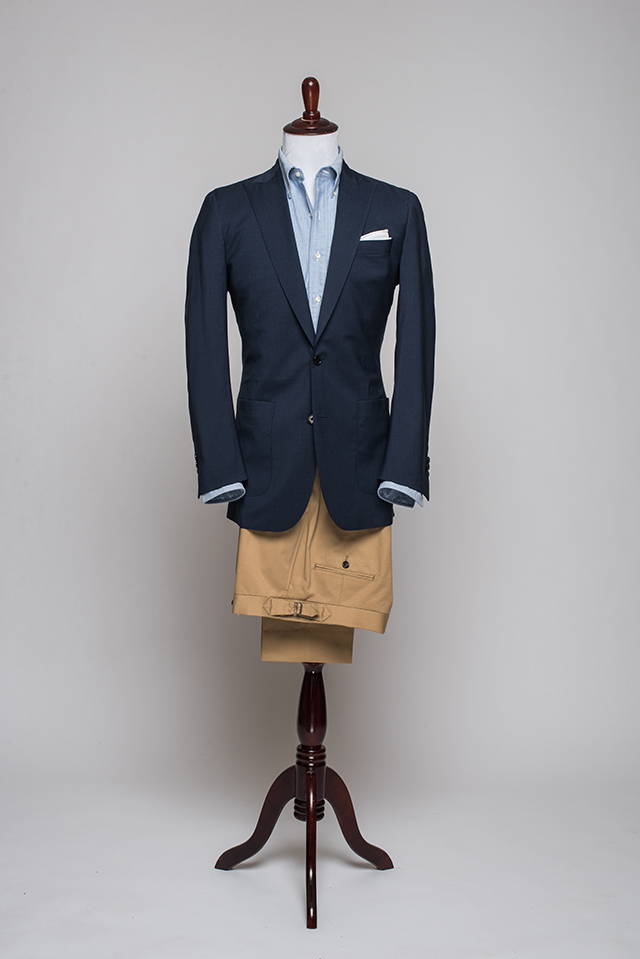 Pair the trousers with your navy suit jacket for the most classic American "business casual" look of all time. 
This is a great example of two suits coming together to have you covered for different occasions and levels of formality.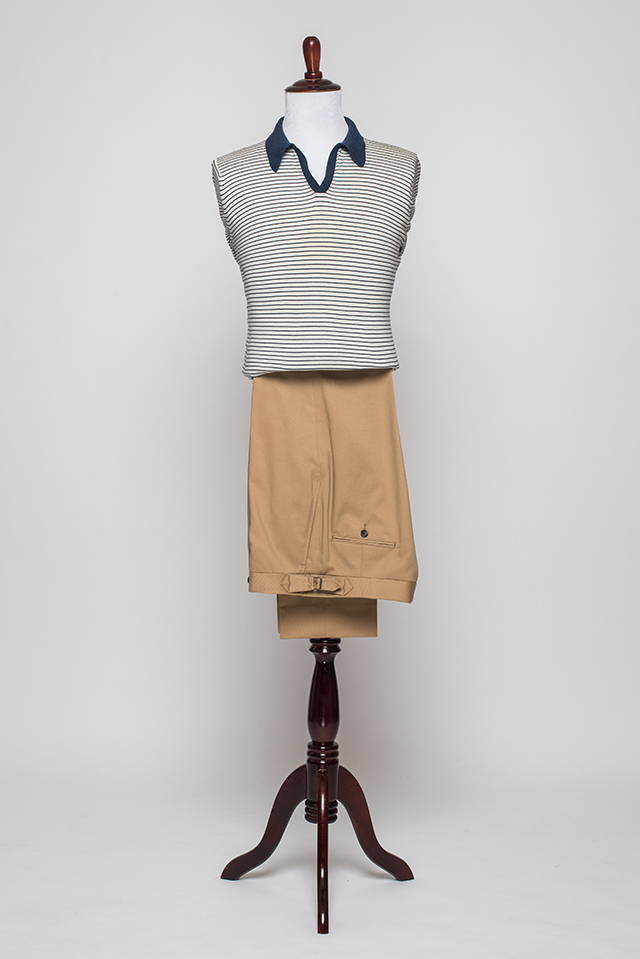 These trousers will become your favorite polo shirt's new best friend.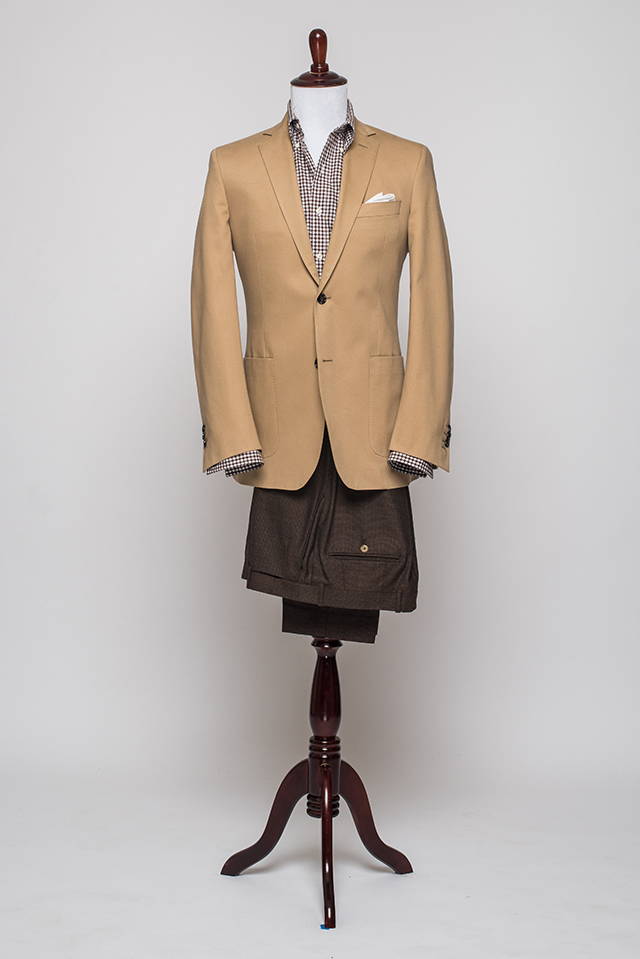 We showed a lot of love to the trousers - but yes, the jacket can be worn as a sportcoat as well. 
Pair it with textured lightweight trousers - like the brown hopsack here, or a pure linen. Try it with oxford shirts, band collar shirts, polo shirts, maybe even a henley if you're feeling it.
Thanks, as always, for reading.
Yours in style,
Dan Trepanier