1 Piece/4 Ways: Cherrywood Flannel Suit
Every Articles of Style suit is designed so that the components can also be worn as a separate jacket, trouser and vest.
We created the "1 piece/3 ways" series to give you some ideas on how you can style a timeless suit for different occasions; so you can get the most out of your garments and learn to build a sustainable wardrobe with style.
In this edition Will and some special guests show you 4 ways to wear our Cherrywood Flannel Suit.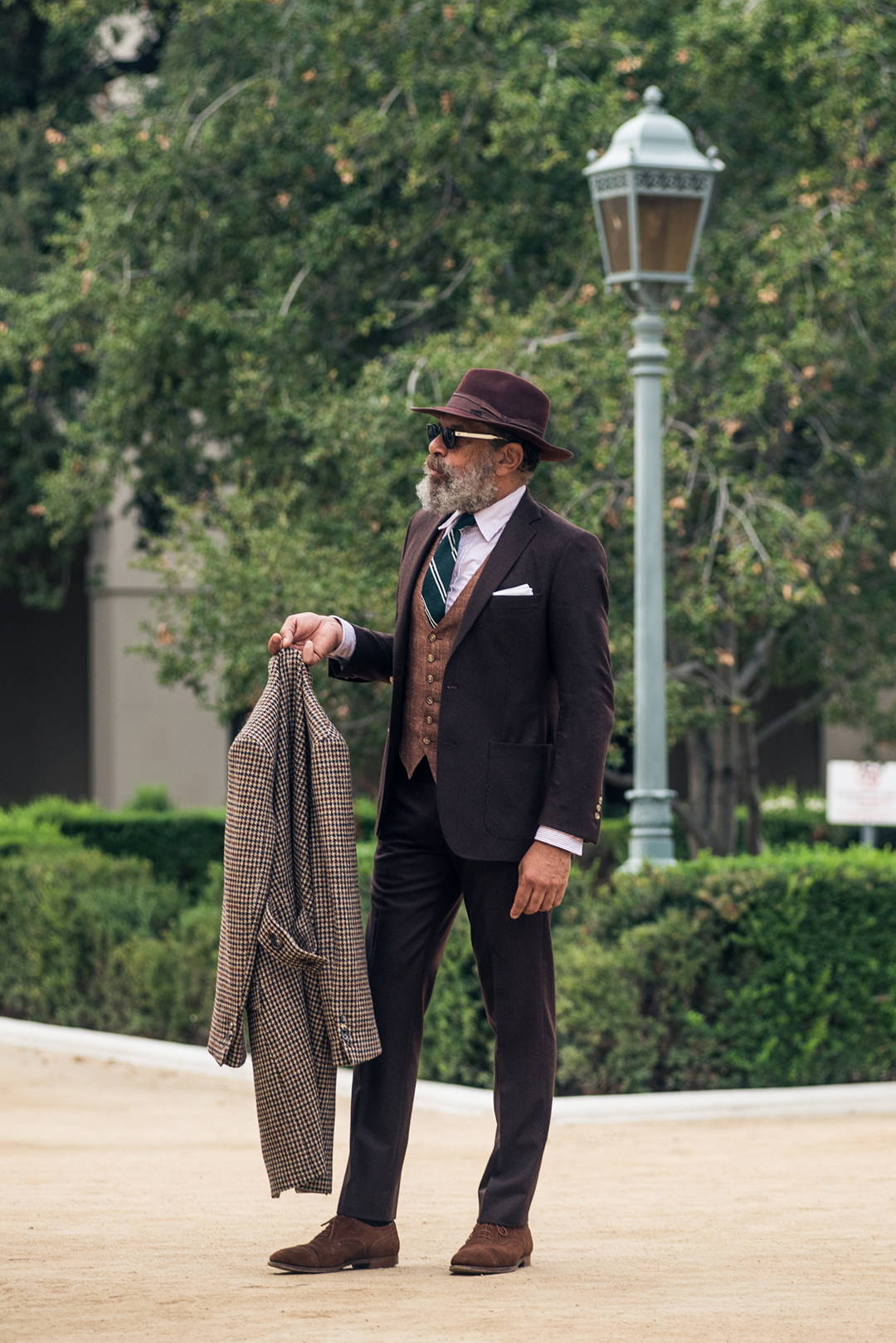 This is one of those combos that only Ignacio would put together - and totally kill it. 
The contrast vest, the houndstooth topcoat, the double stripes, the accessories... Sometimes you have to just sit back and watch.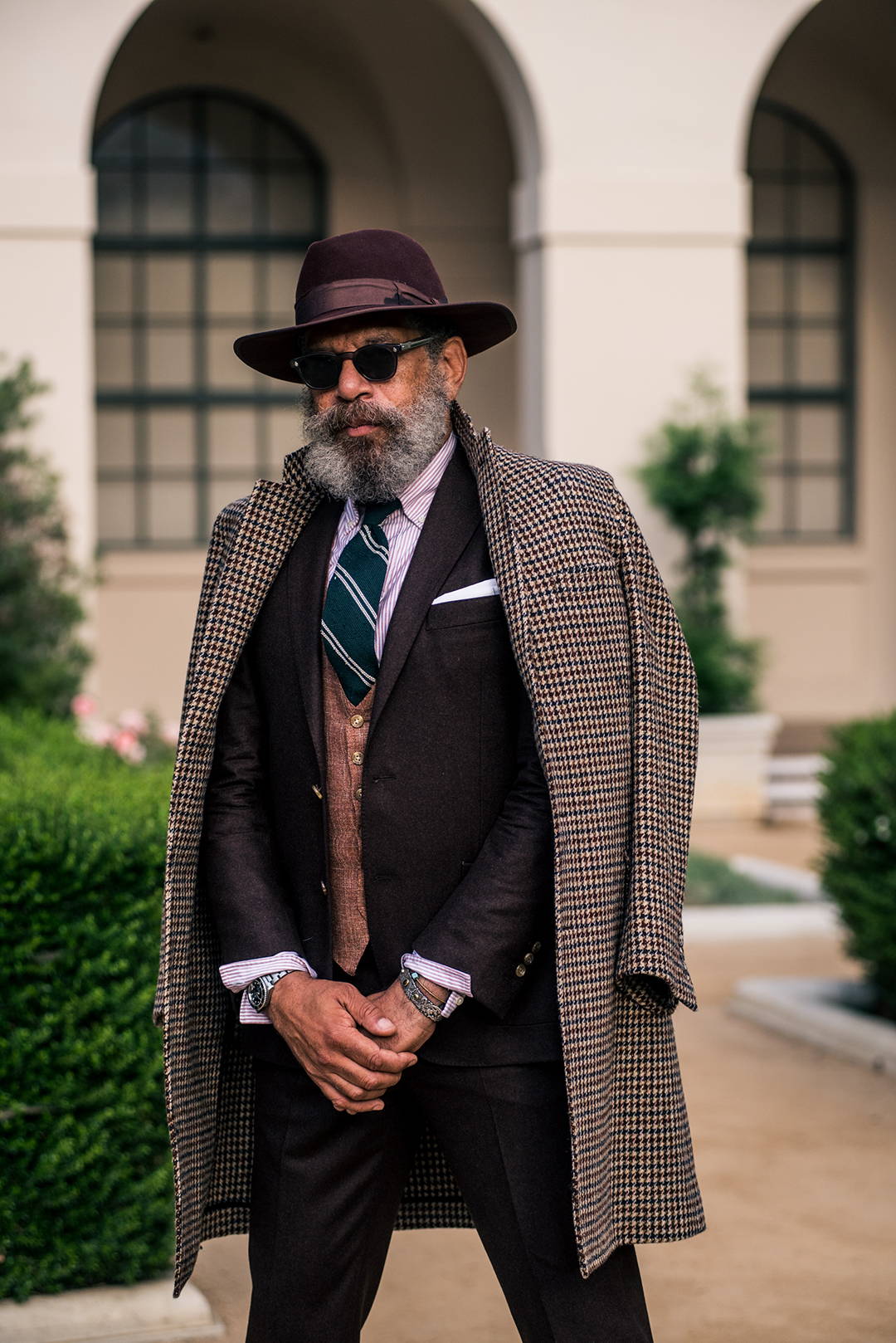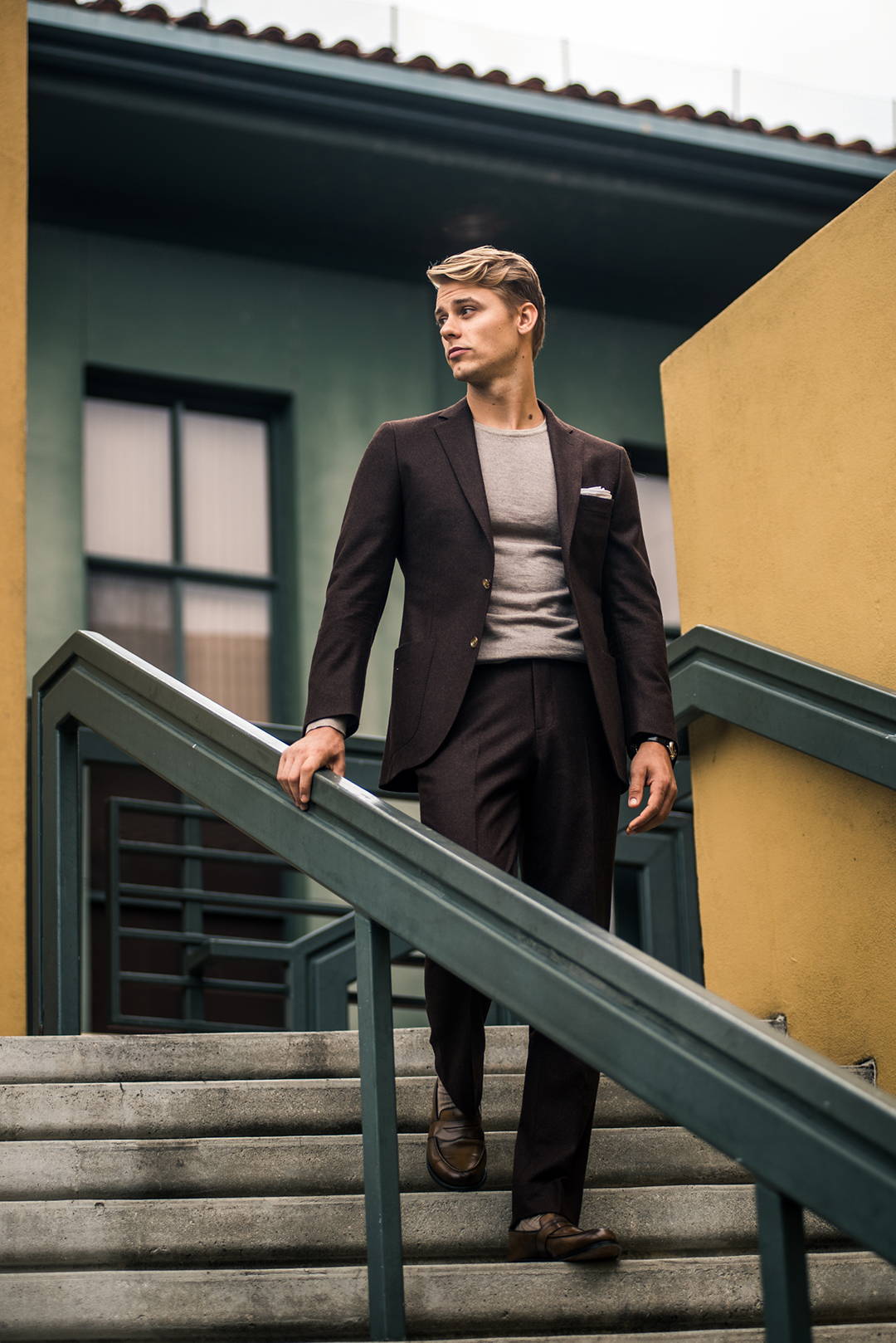 In anti-Ignacio fashion, Will keeps his look super clean and simple.
With a fabric (and fit) this beautiful, sometimes all you need is a simple thin crewneck sweater and the right pair of loafers.
This is a perfect date night look, or if you're going out anywhere even remotely classy.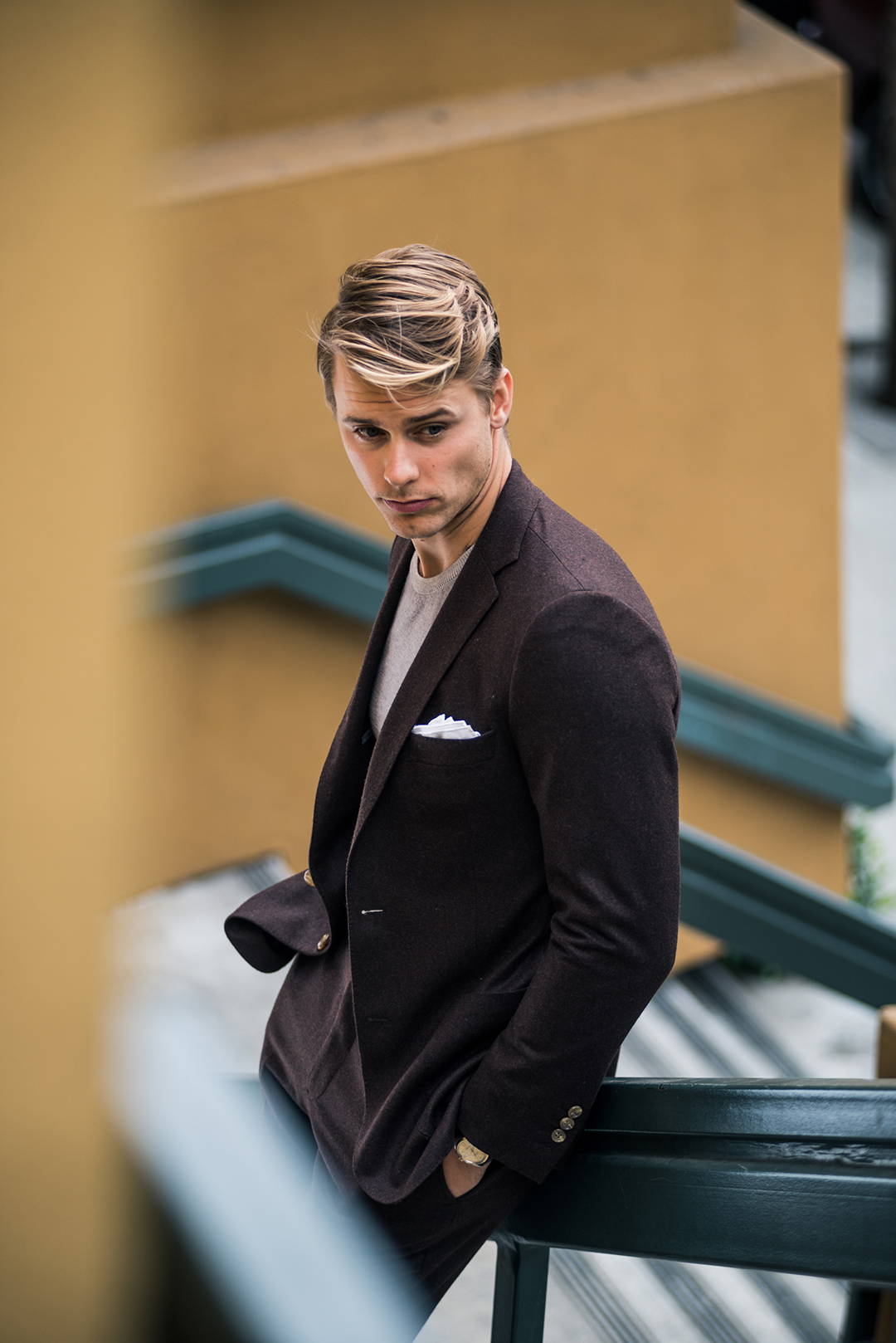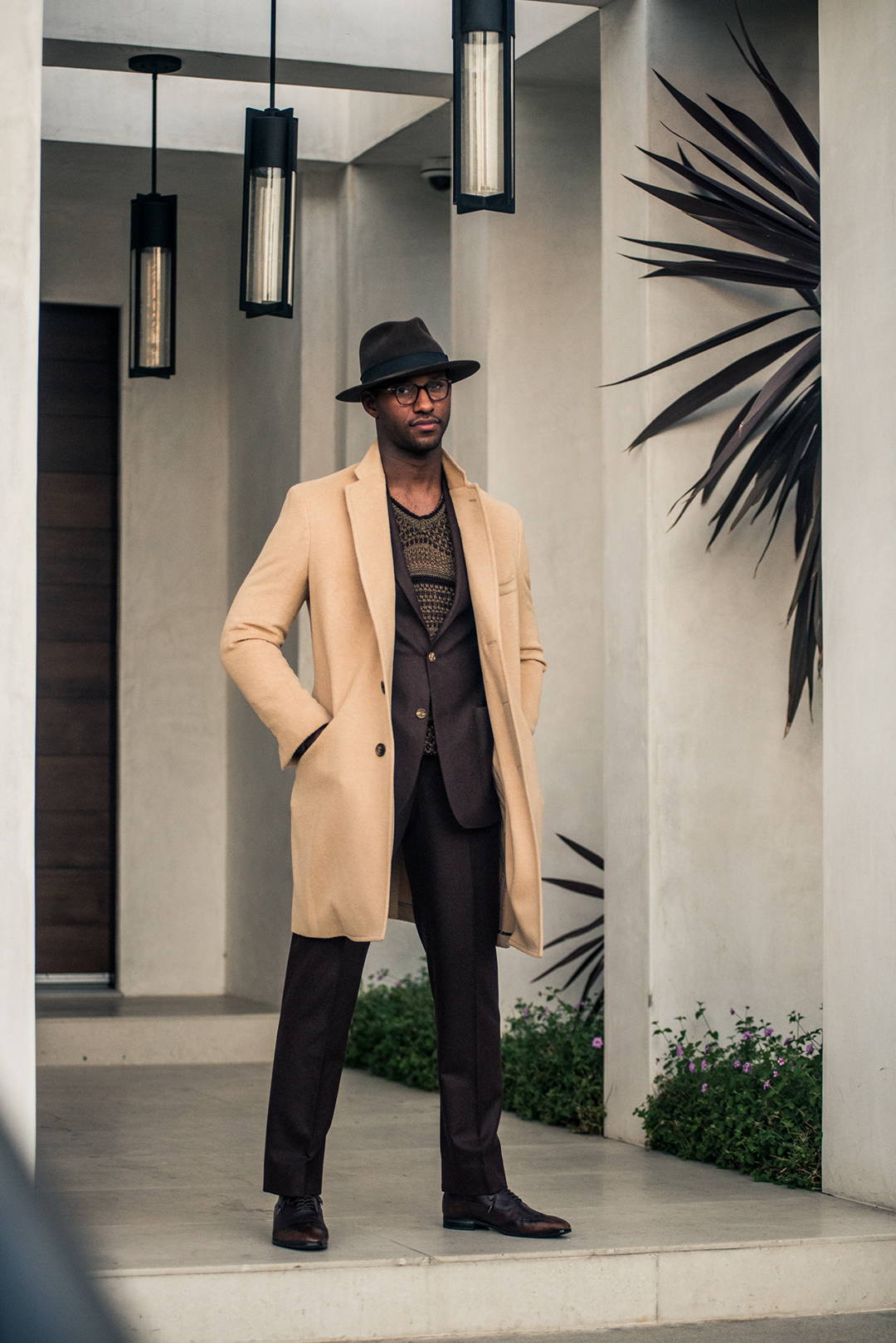 This is one of my favorite looks we've shot. 
In my opinion, it captures everything we are about It's classy, timeless and elegant  - but also leisurely, relaxed and cool. A textured knit can accentuate the texture of a suit fabric, as can a camel hair topcoat.
When you start pairing together fabrics that have soft seasonal textures, magic starts to happen. You can simultaneously look like the most elegant and comfortable person in the room.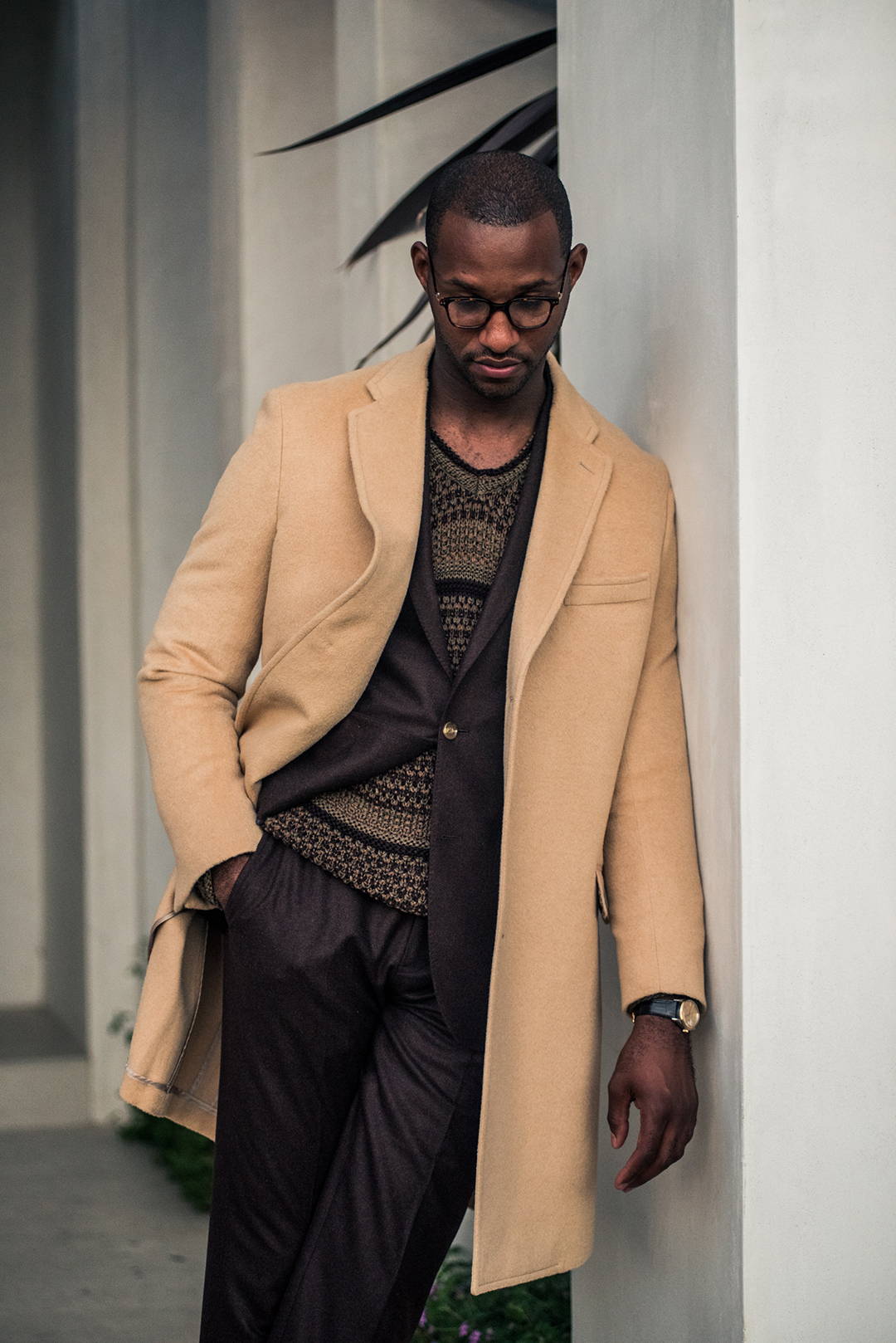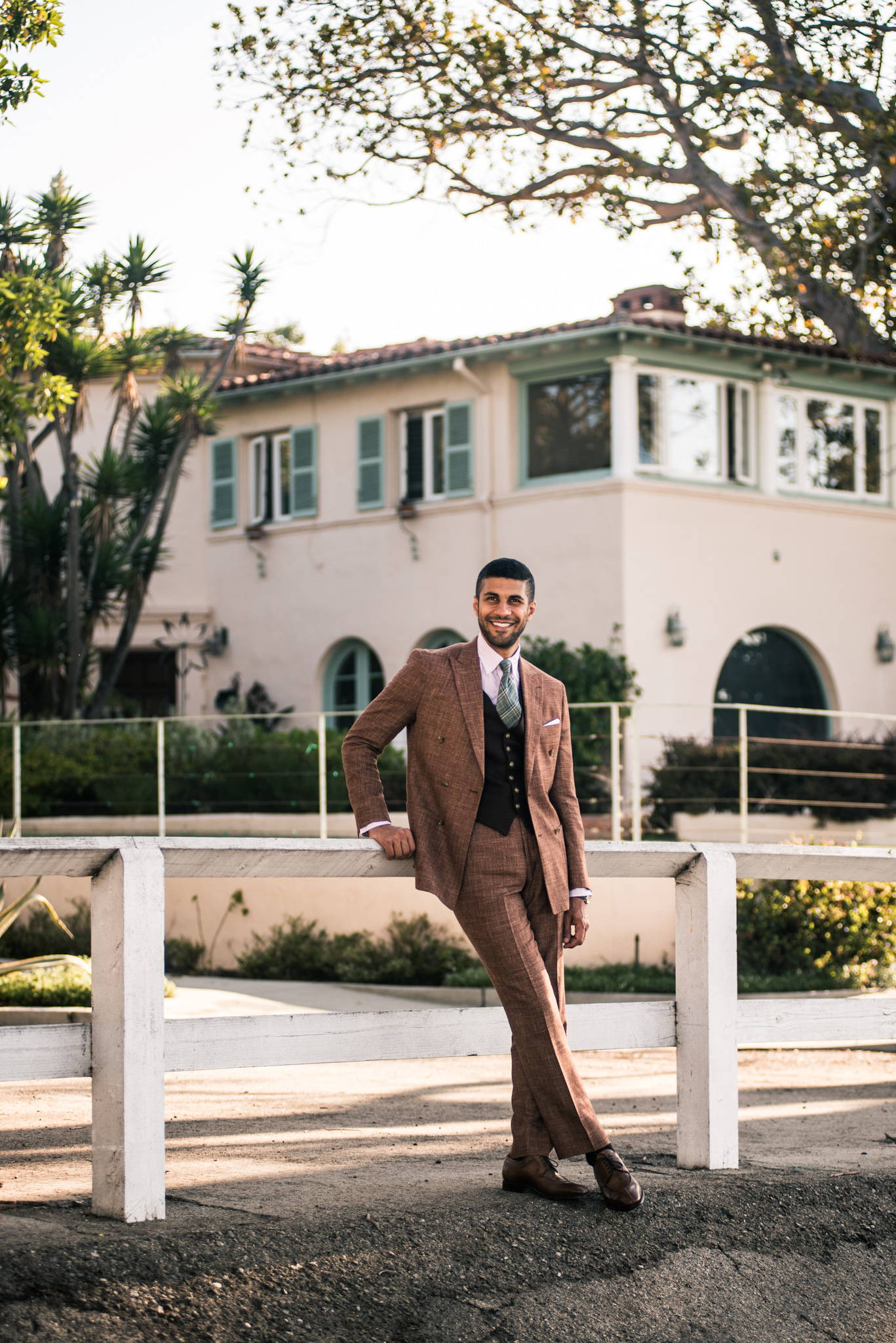 In a never before seen move, our friend Khaled pulled the reverse of Ignacio's look.
The rust hopsack suit (one of our all time favorites - RIP) paired with only the vest of the cherrywood flannel suit. 
When you rock the contrast vest under the double-breasted...that's when you know you've arrived to #menswear legend territory like Khaled.
Thanks, as always, for reading.
Yours in style,
Dan Trepanier