The beauty of denim, especially raw selvedge denim, is the process of breaking it in. A good jean will stretch and mold to fit your body, and the dye will gradually rub-off according to how you move in them. After a few months of solid wear you'll be left with a go-to jean that fits like a second skin and is uniquely your own. But washing them improperly can ruin all of this.
Washing jeans, or not washing jeans, has become an artform for many denim enthusiasts. I've heard all kinds of crazy strategies to avoid shrinkage and achieve the perfect amount of distressing; from wearing them in salt water and drying them with sand, to storing them in the freezer to kill bacteria. Both of which seem a little extreme.
To get to the bottom of this issue once and for all, we spoke with a handful of denim experts to find a consensus on how to properly care for denim. Here's the basics.
The key to buying a well-fitting jean is allowing room for them to stretch. If they fit "perfectly" in the fitting room, after a week they will be too loose. When you try them on at the store they should be very tight in the waist, seat, and thighs. I'm talking almost-too-tight-to-walk tight. You have to trust that they will stretch significantly as you wear them, especially in areas of consistent pressure.
BREAK-IN BEFORE TAILORING
If you plan on having your jeans hemmed or altered, make sure you've fully broken them in first. In some cases they will get slightly longer as they stretch and get looser, but they could also start to shorten due to the "crinkling" effect behind at the knee and at the hips. Every pair of jeans will break-in differently depending on the rigidness of the denim, so make sure they are done changing before altering them for good.
The longer you wait to wash them the more the dye will rub-off naturally, which is the secret to getting that awesome one-of-a-kind whiskering effect. Many denim brands say to wait at least six months, some even a year. The key is holding out. If they start to get a little funky you can steam them, hit them with some Febreeze, and hang them outside to air-out.
When you're ready to wash your jeans for the first time, don't use the washing machine or the dryer! The washing machine will scrub out too much of the dye, and the dryer will shrink them and completely ruin their fit. Simply fill your sink or bathtub with lukewarm water, add in a small amount of Woolite Black, and soak for one hour. You can turn your jeans inside out if you really want to preserve the dark indigo color in the cotton. After an hour, roll them in a towel to drain excess water, then hang them to dry.
There will be little shrinkage due to the wetting and drying process, but this should be minimal. The fit you've been working on should come back after walking around in your clean jeans for an hour or so. Since the denim has never been rinsed, the first wash is the most important as it sets the creases and fading marks into the jeans. You'll still get signs of wear afterward, but they won't be as dramatic.
Did I miss anything? Feel free to add comments below.
Thanks, as always, for reading. 
Yours in style,
Dan Trepanier
NEED HELP WITH YOUR WARDROBE?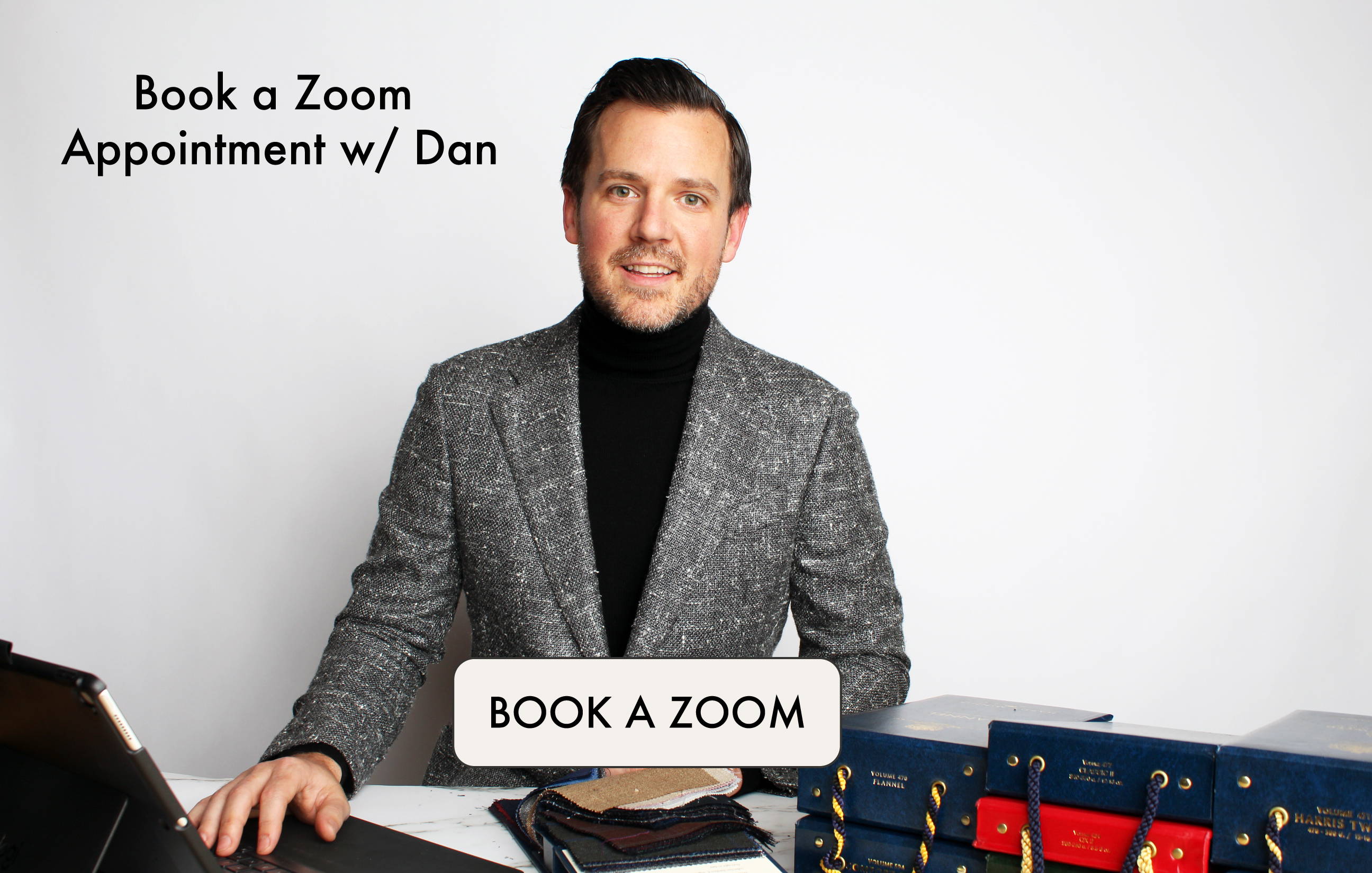 MORE FROM ARTICLES OF STYLE