Every Articles of Style suit is designed so that the components can also be worn as a separate jacket, trouser and vest.
We created the "1 piece/3 ways" series to give you some ideas on how you can style a timeless suit for different occasions; so you can get the most out of your garments and learn to build a sustainable wardrobe with style.
In this edition our friend Dane shows you 4 ways to wear our Fresco Suit in Caramel.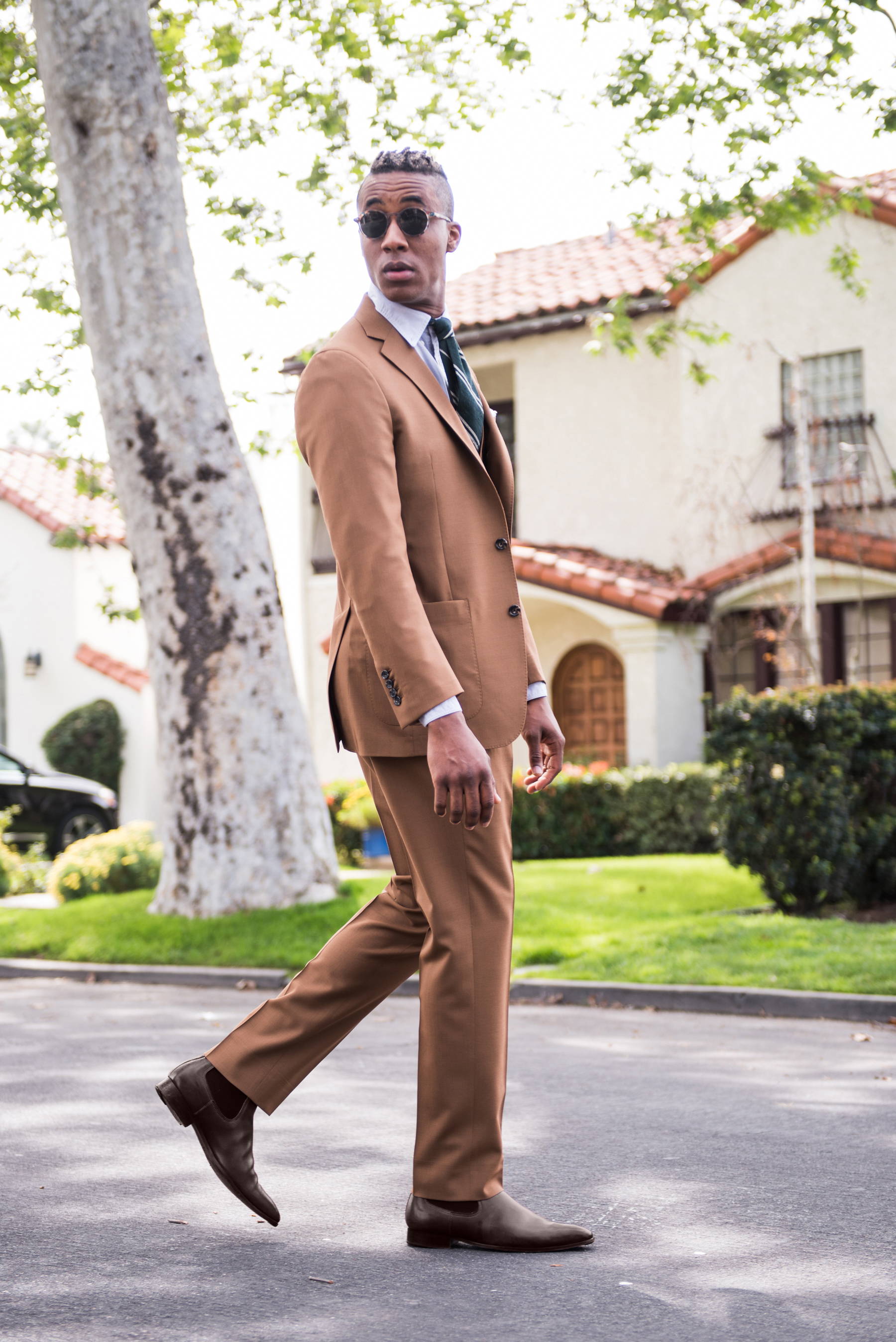 Nothing like a three-piece suit.
With the caramel color, think about pairing it with greens, browns, blues, beiges.
I also find a very pale gray shirt to be underrated - I prefer it to pink or lavender (which a lot of classic menswear guys push).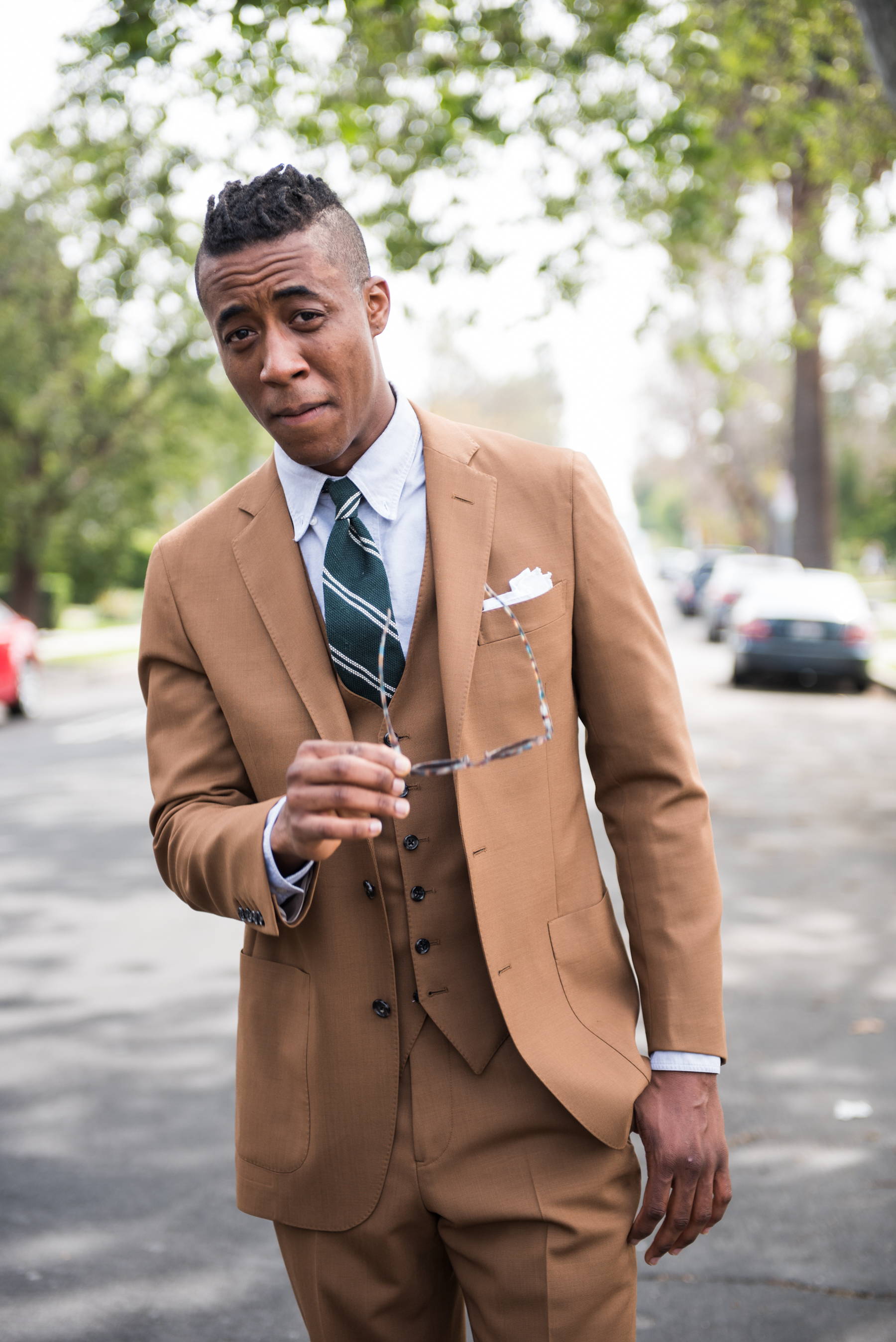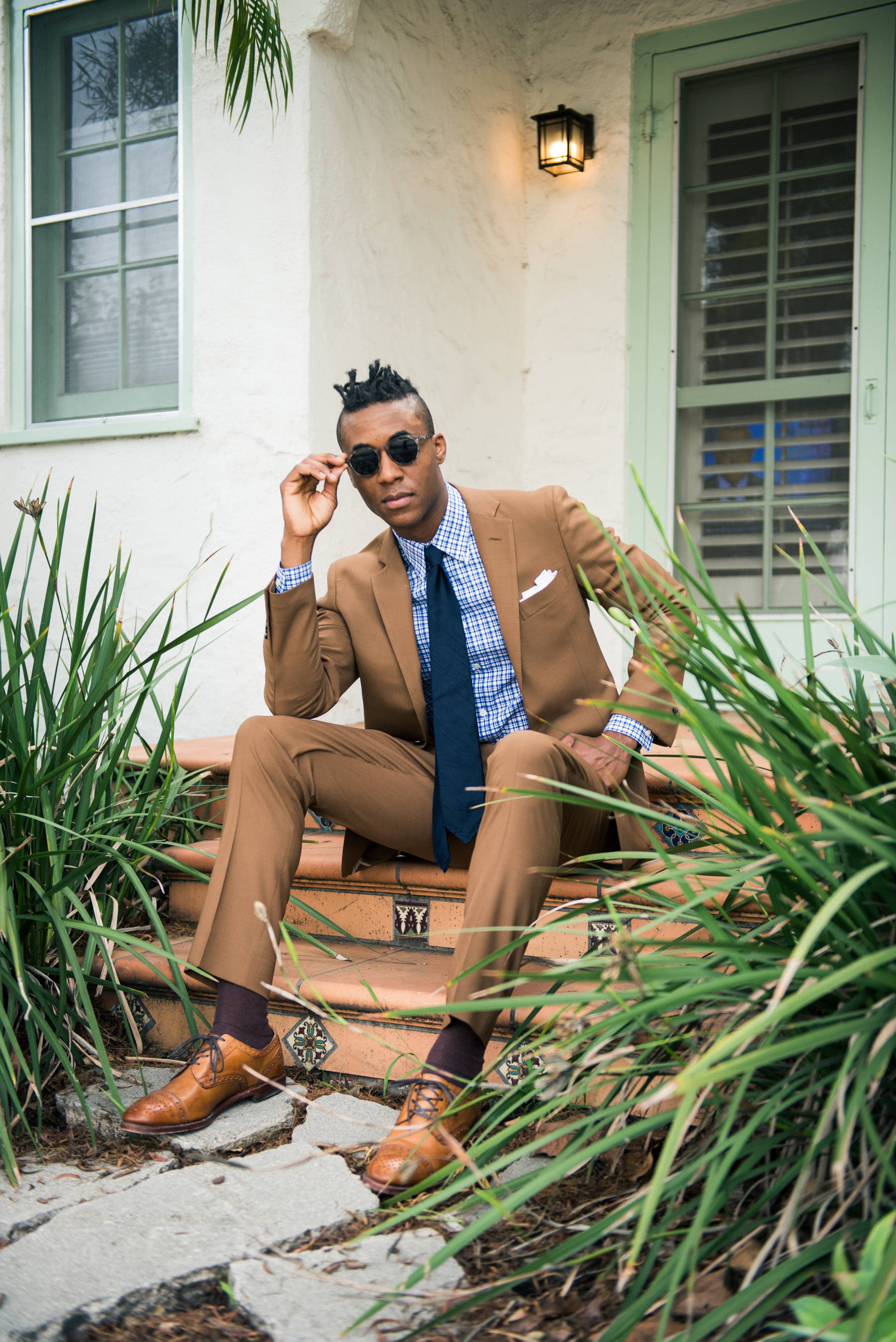 Fresco is strictly a lightweight fabric, known for its breathability in hot and humid temperatures. It might be the lightest fabric in all of menswear. 
For that reason, we usually recommend also choosing a lighter color (fresco has been developed in a very wide range of colors, as it's been a popular choice in classic menswear for decades). 
The caramel color, for example, screams Spring/Summer and looks right at home in warm desert-y places like Los Angeles (where we shot this).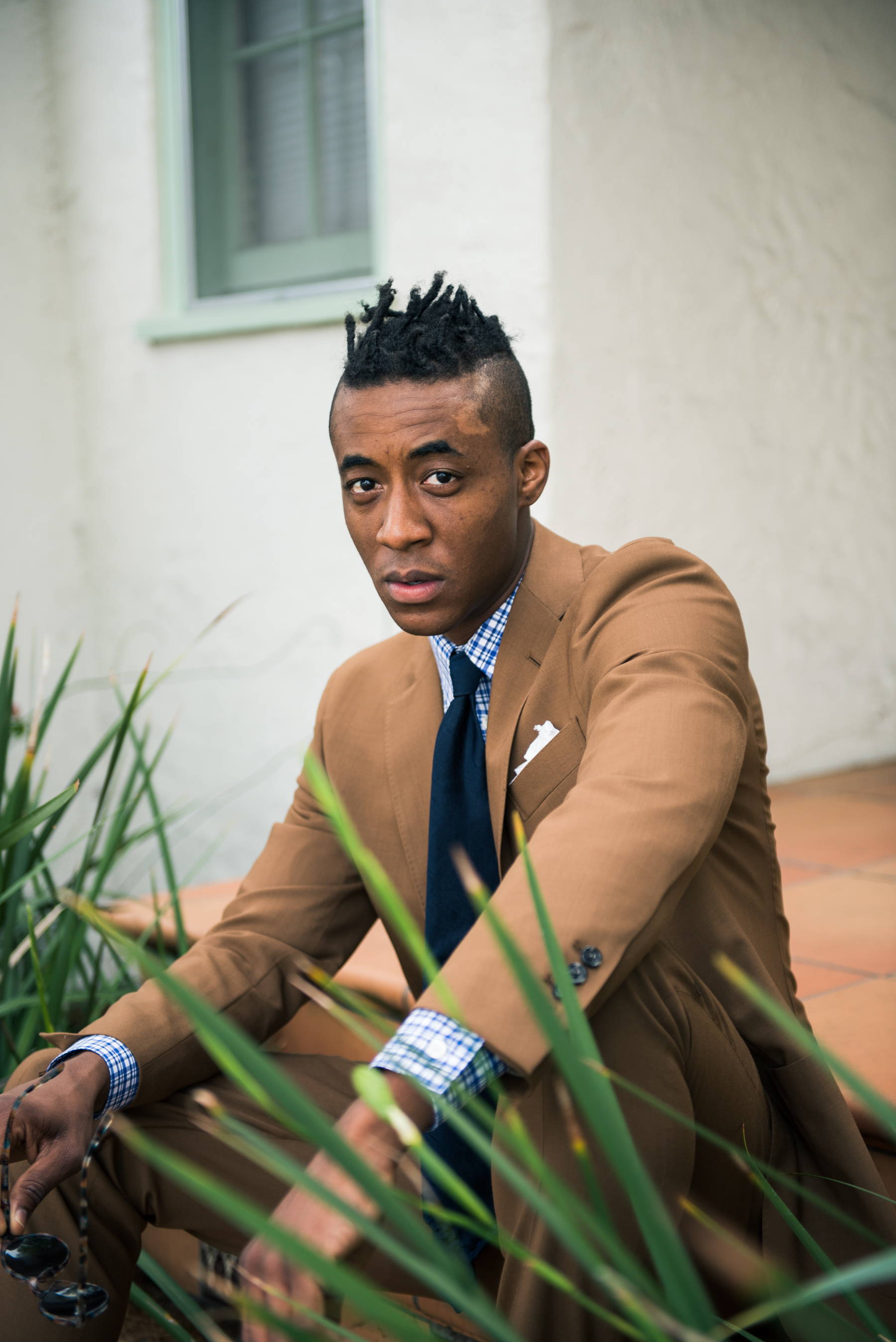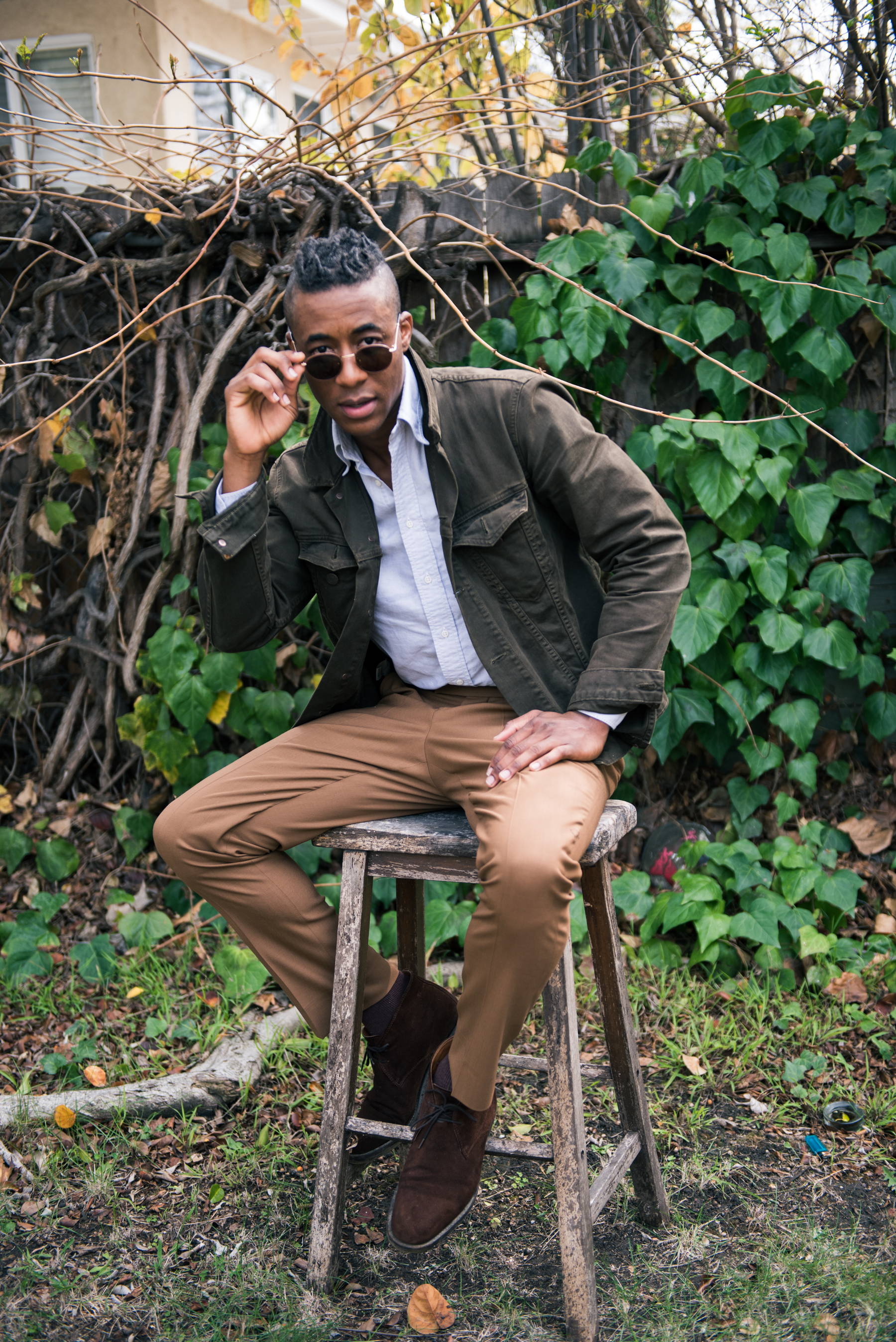 Pair the fresco suit trousers with an oxford shirt and a casual jacket (like this vintage trucker) for a perfectly "business casual" look.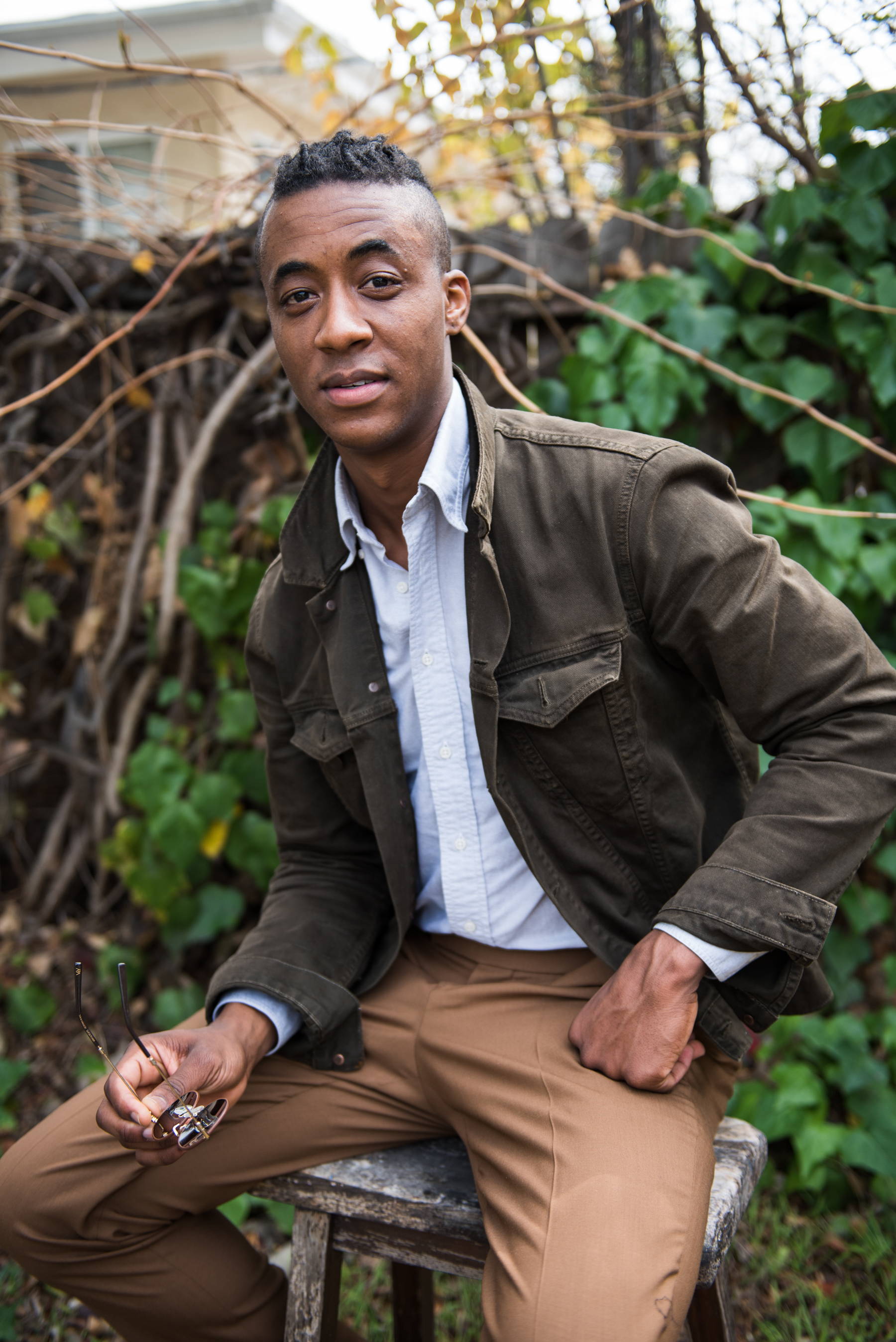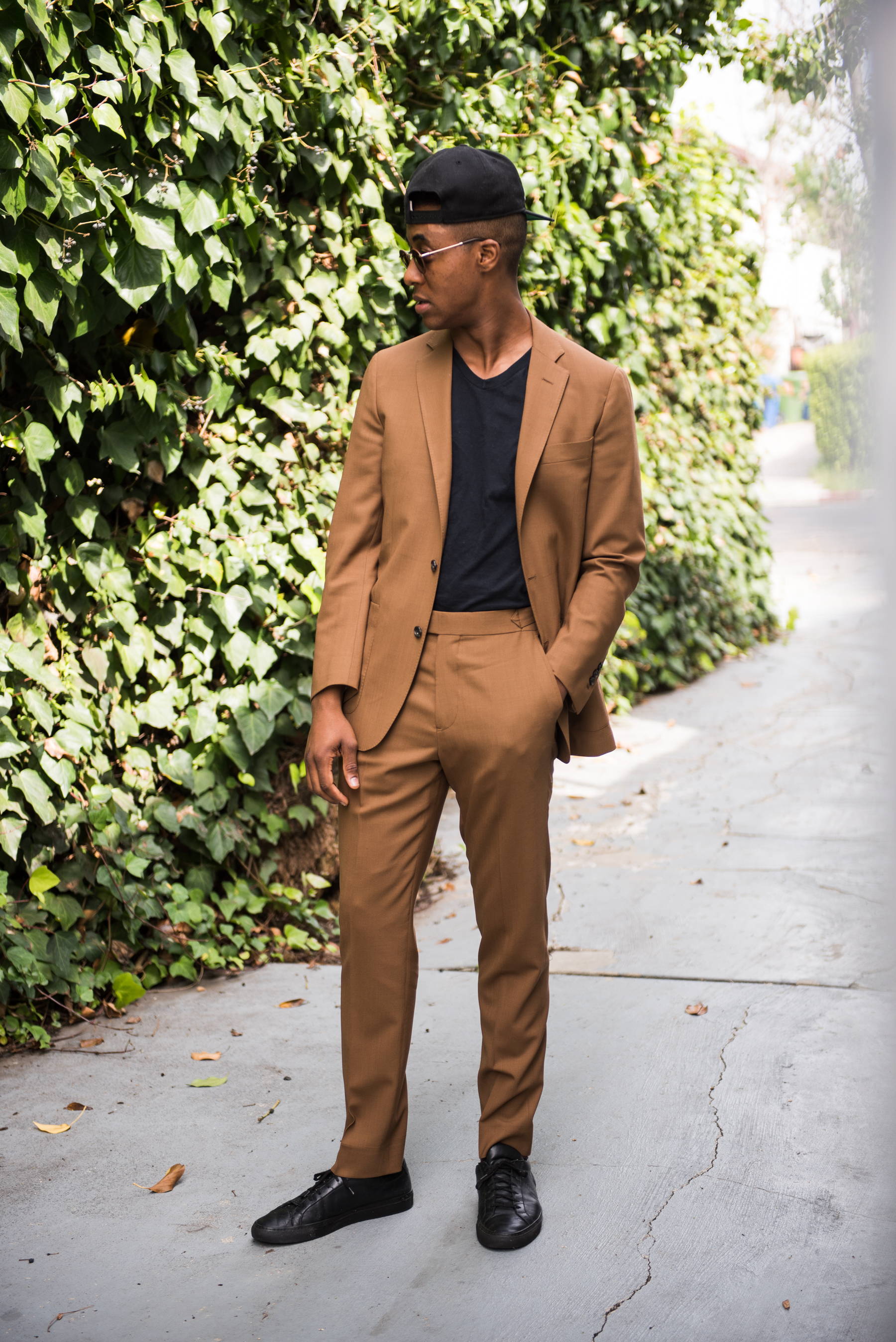 Pair it with a black t-shirt and black low-top sneakers for a party in the Hollywood Hills or a late night out wherever you haunt.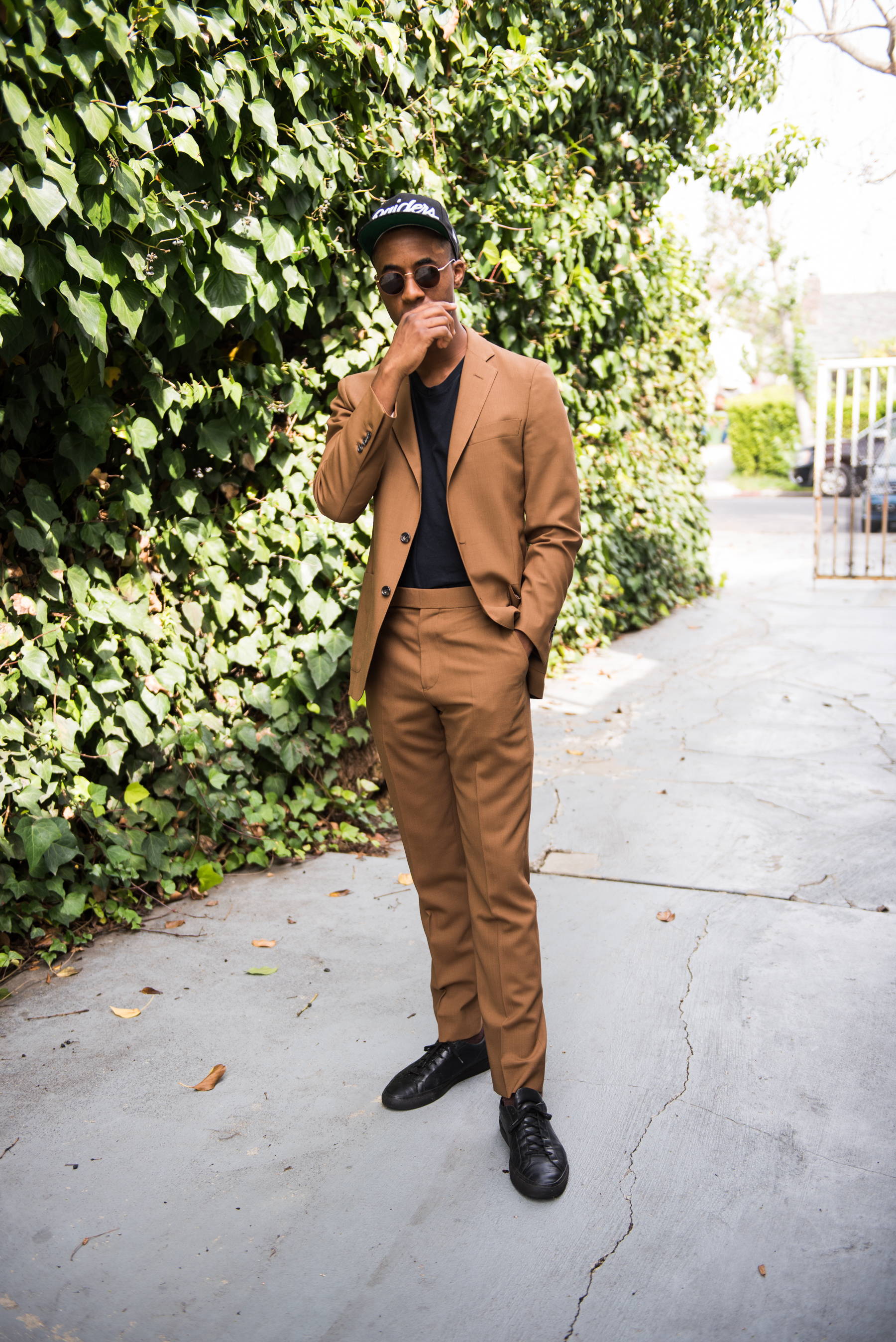 Thanks, as always, for reading.
Yours in style,
Dan Trepanier