Every AOS suit is designed to be worn as a separate jacket, trouser, and vest as part of a capsule wardrobe.
The "1 piece/x ways" series shows you how to style the same suit for multiple occasions - so you can dress with style and also save time and money by getting the most out of your wardrobe. The added benefit is, by using the same items more often, you are helping save the planet by cutting down on your consumption.
In this edition we show you 10 ways to wear our Wool & Linen Suit - which is a reinterpretation of one of the most popular AOS suits of all time.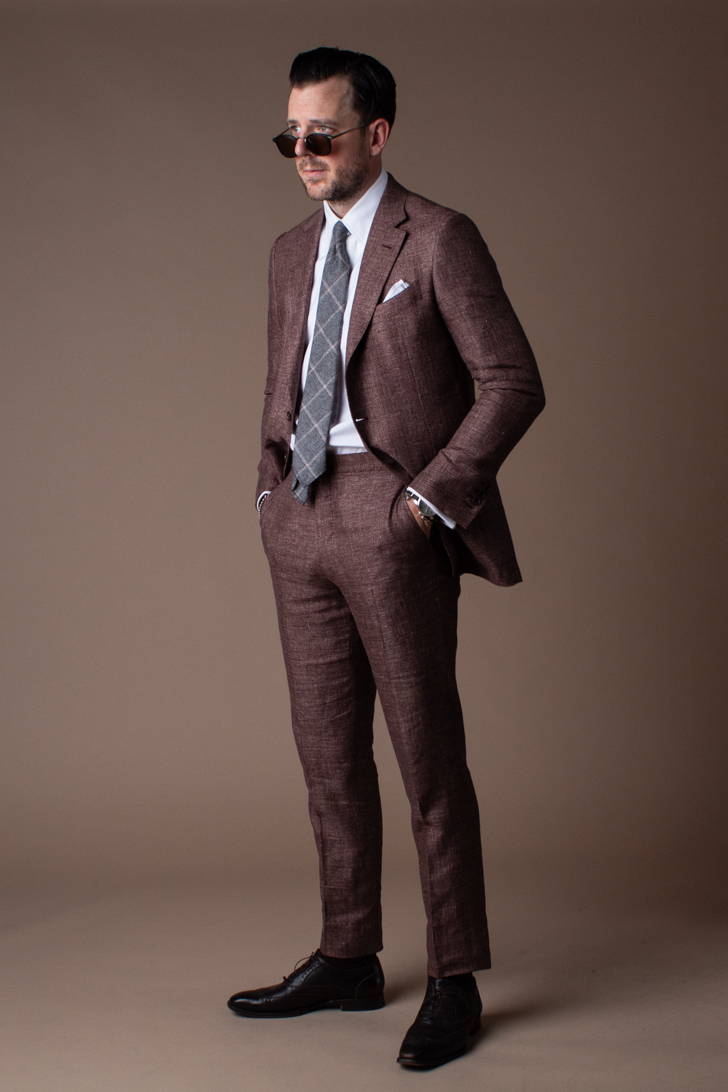 A killer Spring/Summer business suit.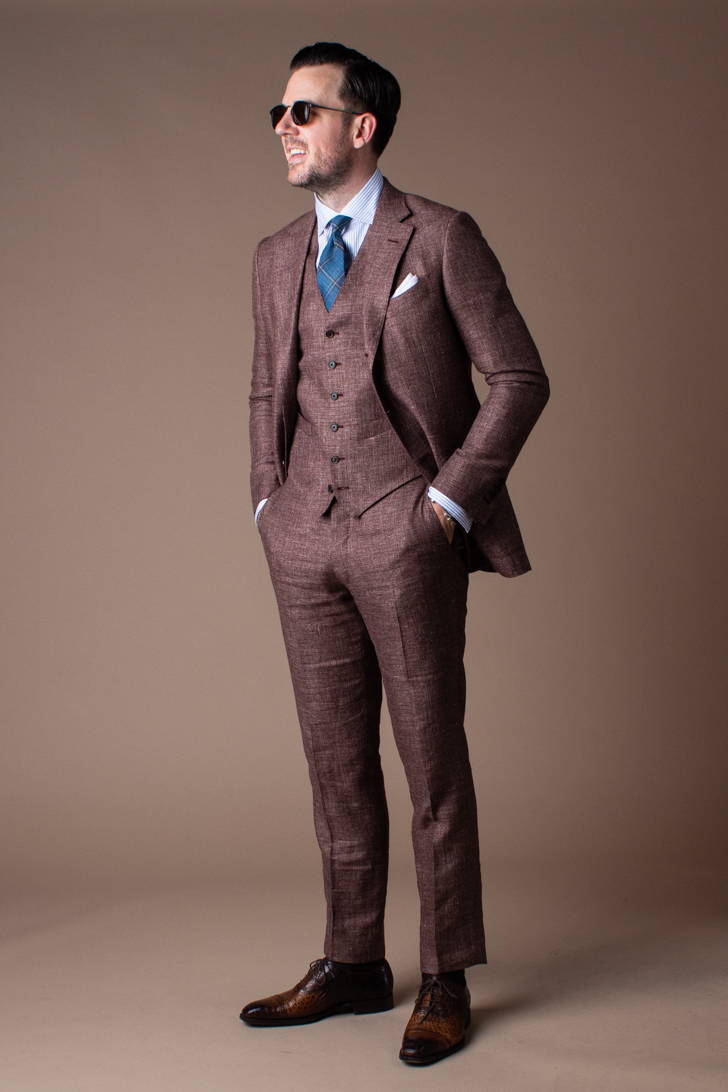 Add the vest and a brighter tie for a wedding or celebratory event.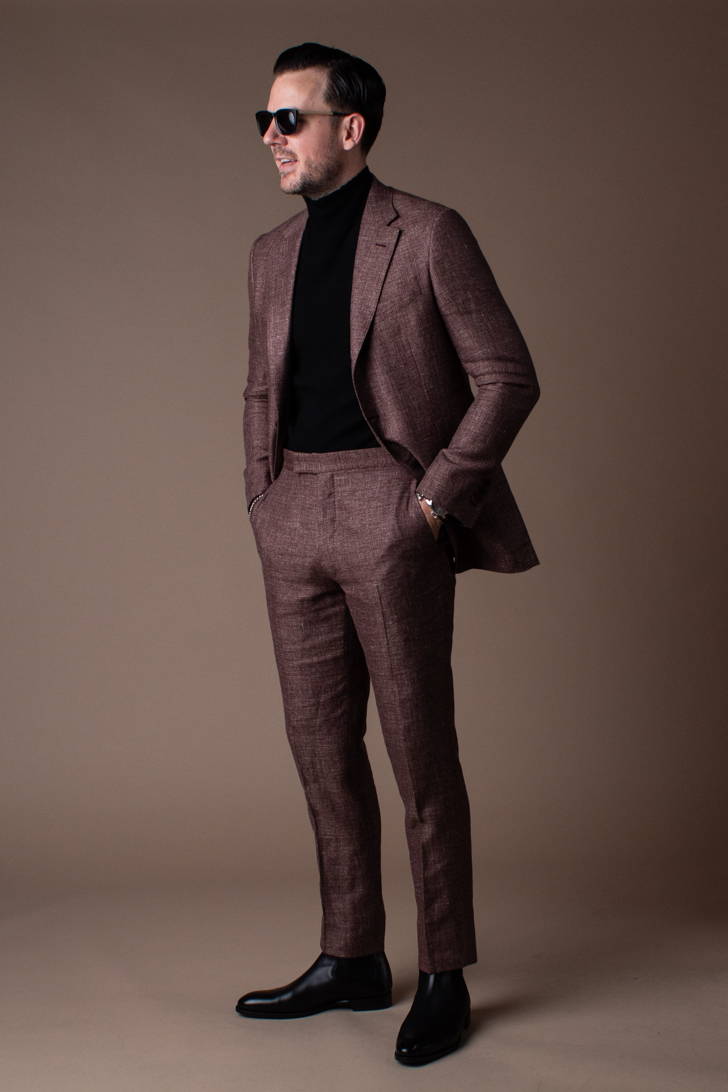 "Minute rice evening attire" : just add a black sweater and black Chelsea boots.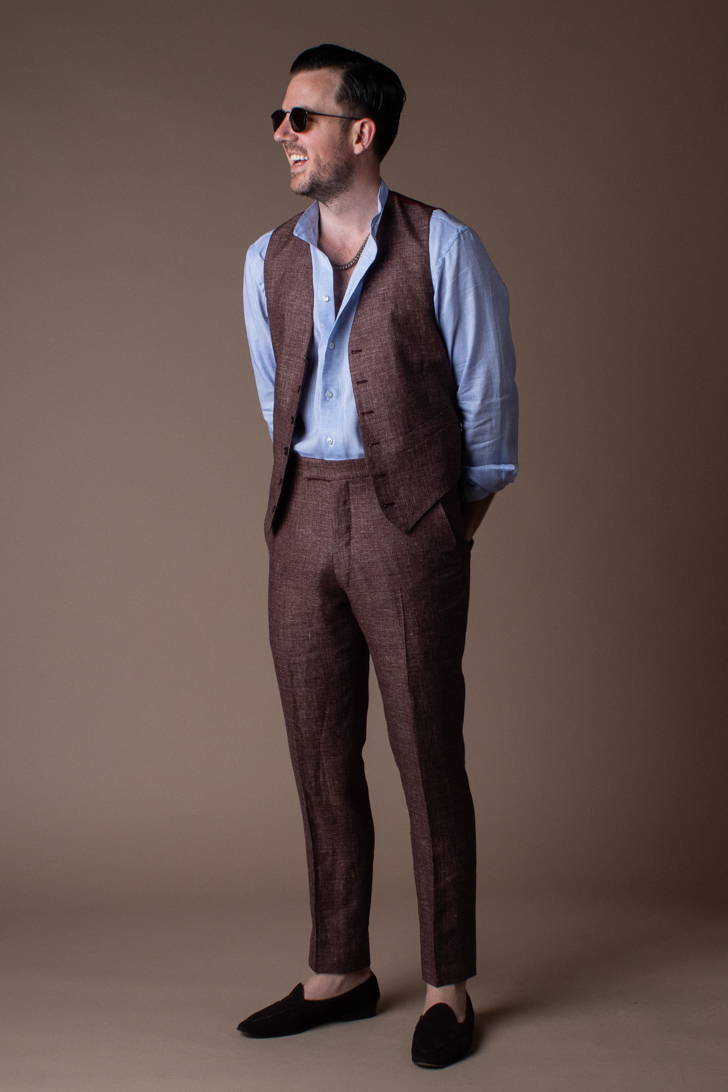 In a casual office environment - or in your zoom meetings - this really hits.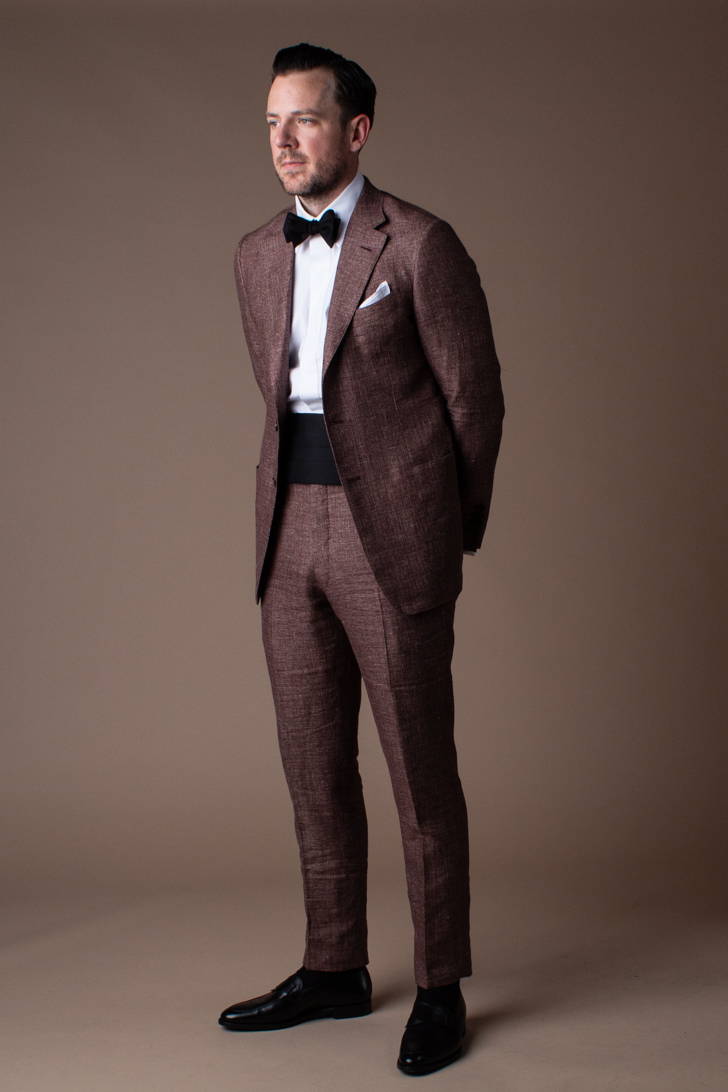 I often advise clients to think about a suit they can wear as formal attire, if needed, rather than jumping straight to a tuxedo. When a fabric is this beautiful (and the garment is fit properly), simply adding a white shirt, black bowtie, cummerbund, and black loafers can make a killer "black tie" look. It's not traditional, of course, but formal attire is becoming more adventurous. Plus, think about how much more you will get out of the suit.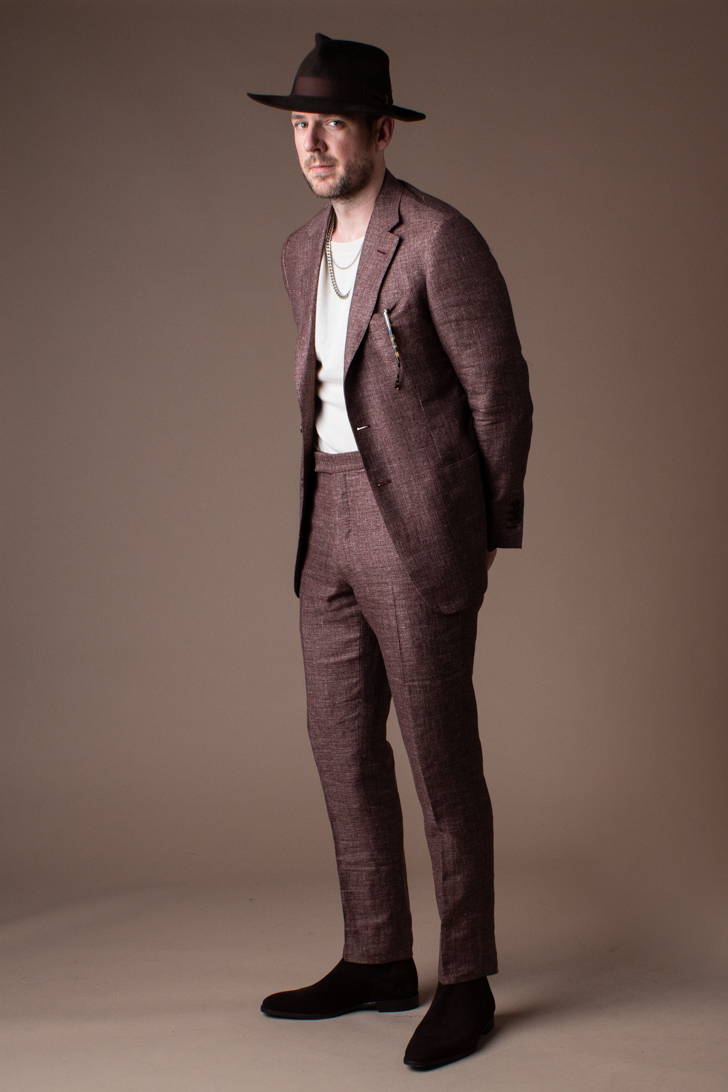 This is one of my favorite ways to dress - a suit worn casually. Because I want to. Pairing an unstructured suit with a simple crewneck sweater is such a clean and smart look. People are always shook - because it looks so put together, but also so easy. It is easy. 
Personally, I love the simplicity of a suit - the top matches the bottom. Done. I also love the functionality - the jacket pockets are key. And third, I love the feeling - both of the cloth itself, but also of the overall energy I'm brining to the world.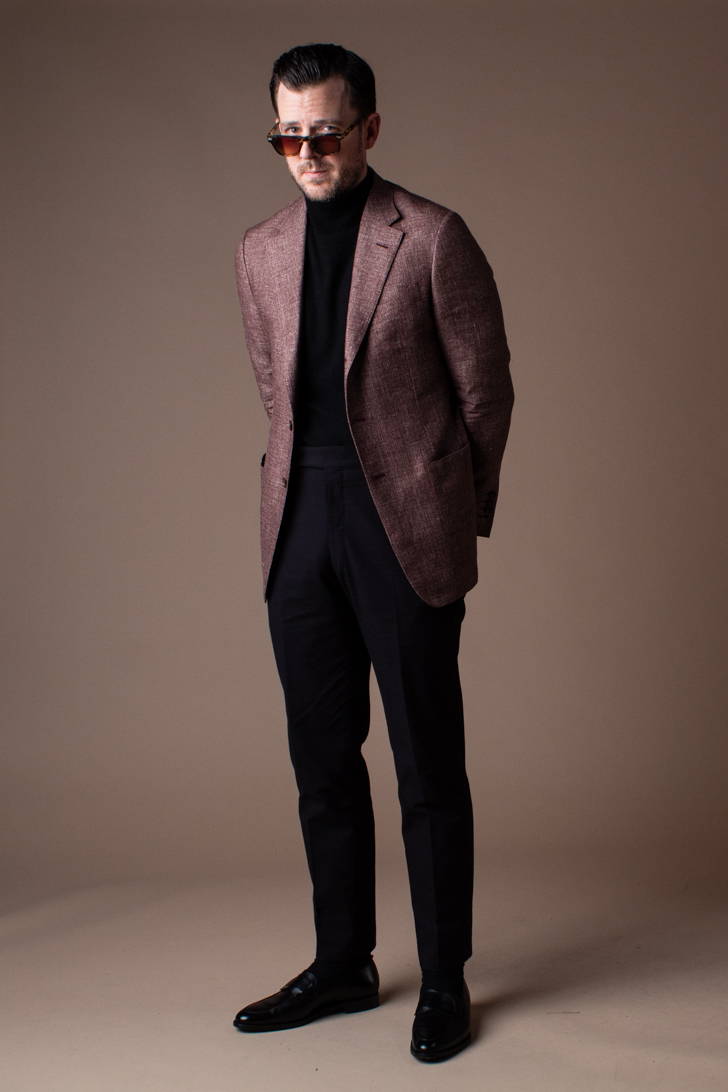 When you have a suit cut from this kind of fabric in your closet, getting dressed with style is so simple. All you have to do is put together a clean and simple base - in this case, it's a black turtleneck and a charcoal trouser. Then you just add the jacket, and BOOM. All of a sudden it's an elegant, refined and sophisticated look. The jacket brings all that energy. 
The best part is, it's an easy and comfortable look that you can wear just about anywhere and be one of the best dressed guys around.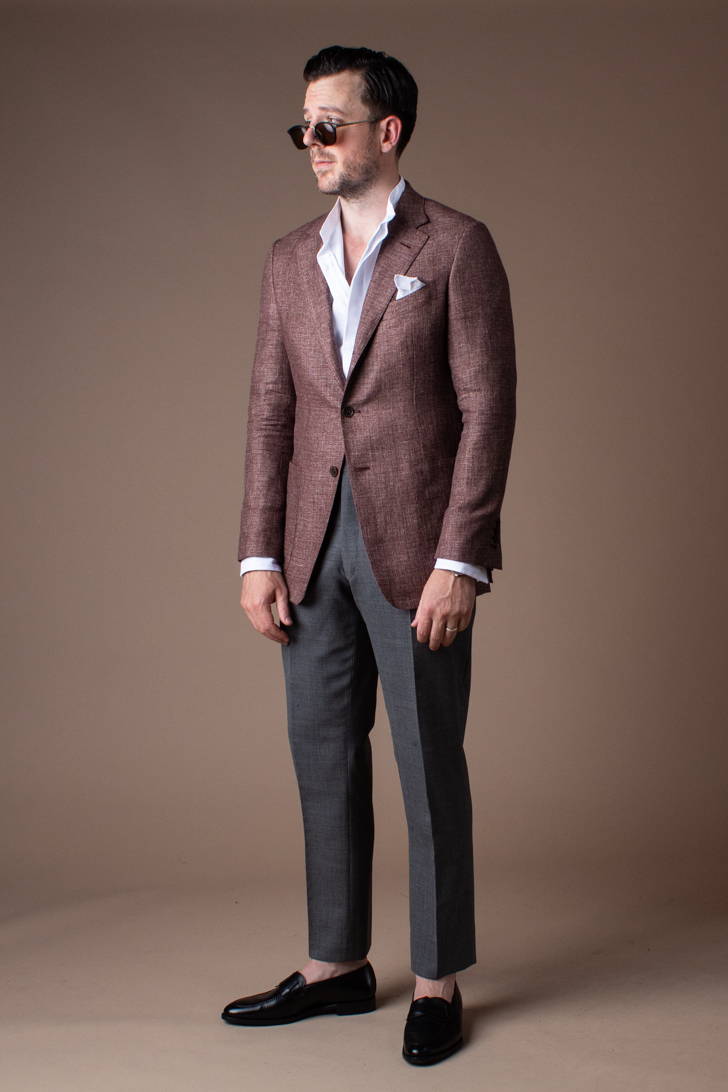 This fabric might be even stronger as a sportcoat than a suit. Pair it with trousers in gray, chocolate, navy, black, khaki, cream, burgundy...just about any trousers really.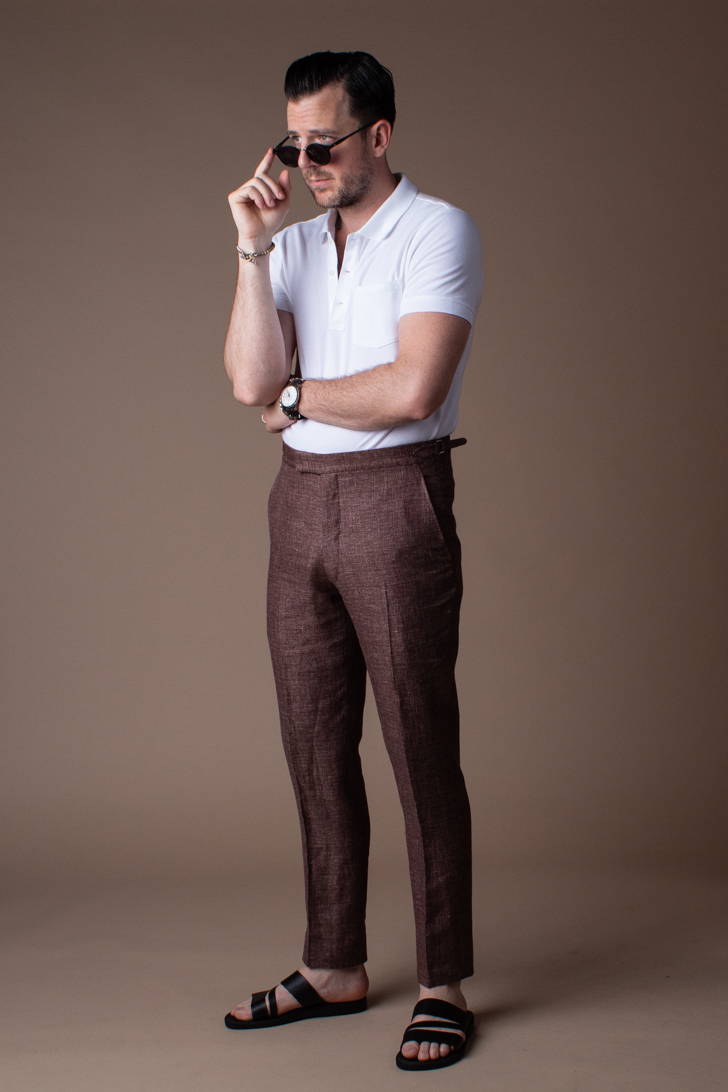 A basic white polo is a great investment, because it goes with everything and shoes off the fabric (and fit) of your trousers - and puts more emphasis on the footwear. It's like when we used to rock clean white tees to show off our new sneakers.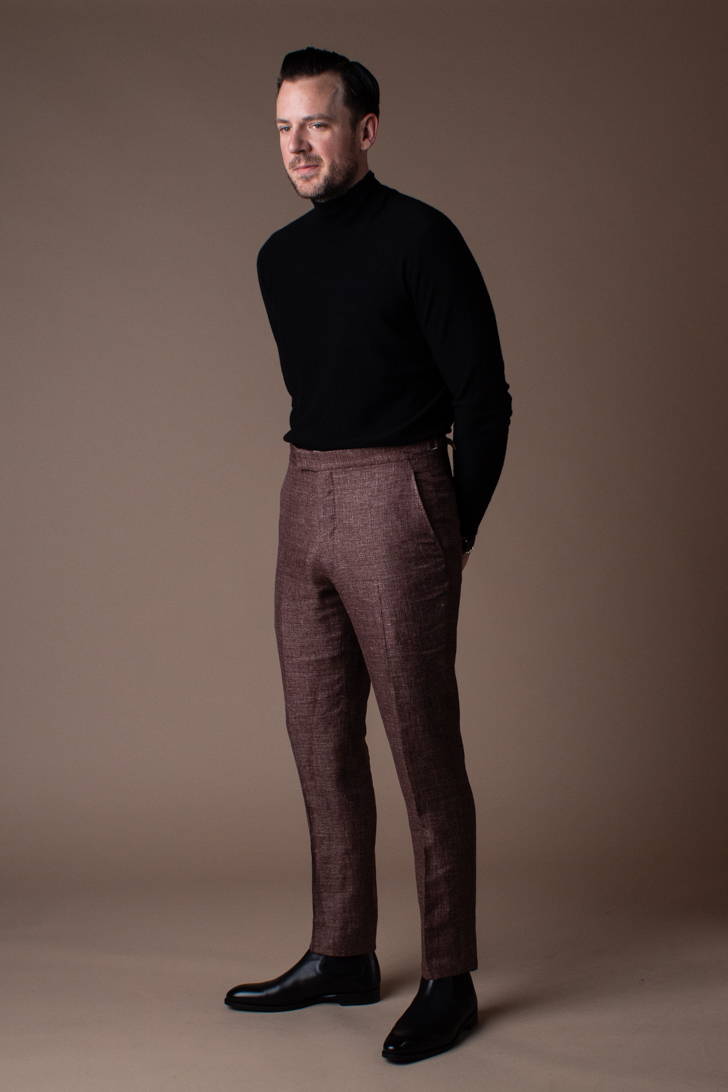 This is the easiest way to get dressed, and maybe the chicest too.
Trousers, turtleneck, boots. Done. Go just about anywhere like off duty James Bond.
Thanks, as always, for reading.
Yours in style,
Dan Trepanier
NEED HELP WITH YOUR WARDROBE?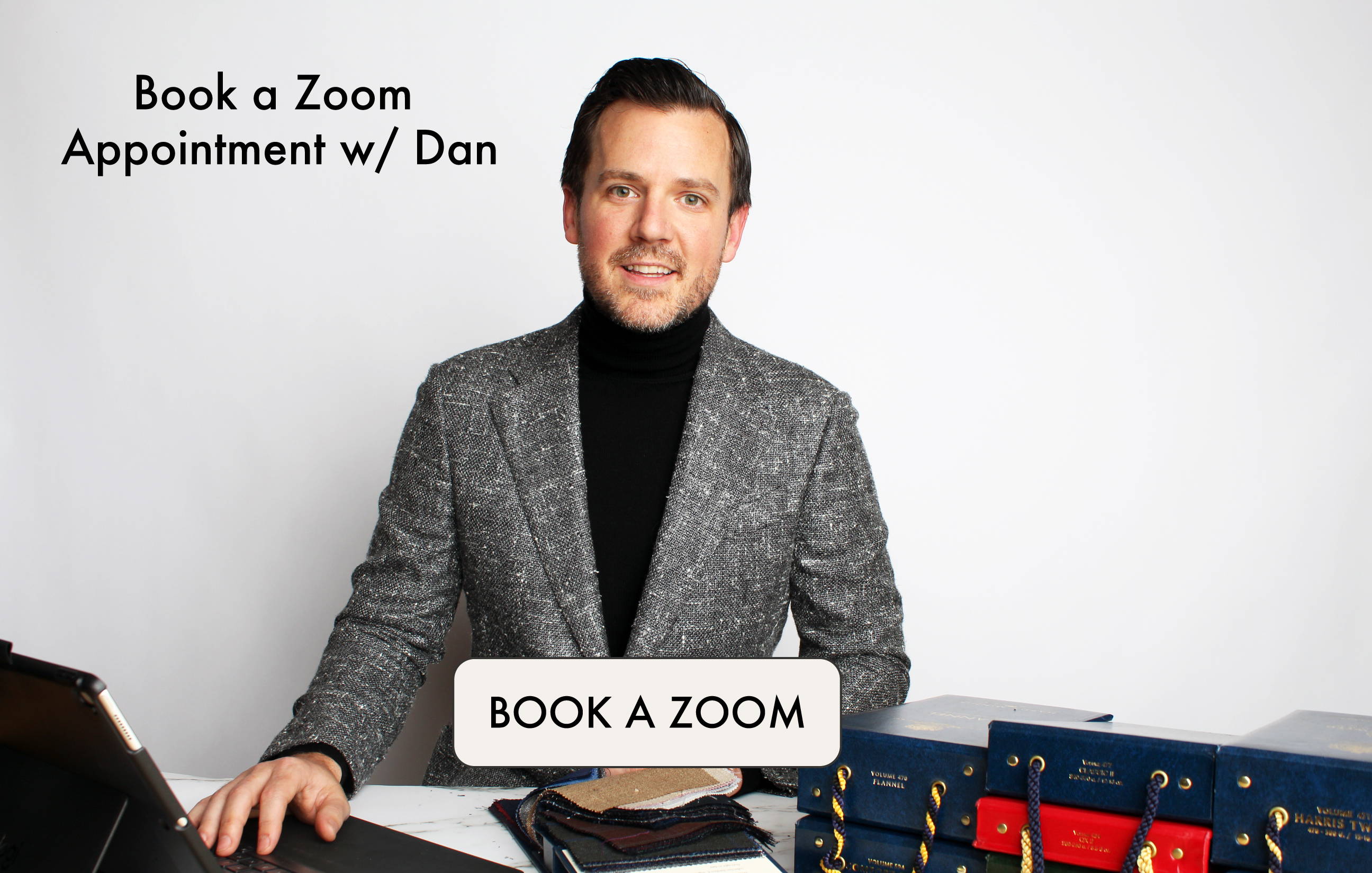 MORE FROM ARTICLES OF STYLE