In this edition, we show you 10 ways to wear our Fresco Suit, one of the most timeless and versatile garments a man can have in his wardrobe.
Fresco is a lightweight fabric made from tropical wool with a porous weave designed for maximum air circulation. It's an ideal choice for hot and humid climates or for those who generally have higher body temperatures.
The word "fresco" is derived from the Italian word "affresco", which means "fresh". The breathability of this cloth is comparable to that of pure linen, but without the wrinkling. In fact, Frescos are known to be naturally wrinkle-resistant due to their crisp fibers and open weave.
If you're worried about getting hot but don't want the crinkle of linen, go with fresco. You will feel the breeze pass right through this refreshingly airy cloth. It also doesn't necessary "look" like a summer weight fabric - we have a lot of clients who wear fresco year-round.
Here's 10 ways to wear it:
Allow me to introduce the new AOS double-breasted vest.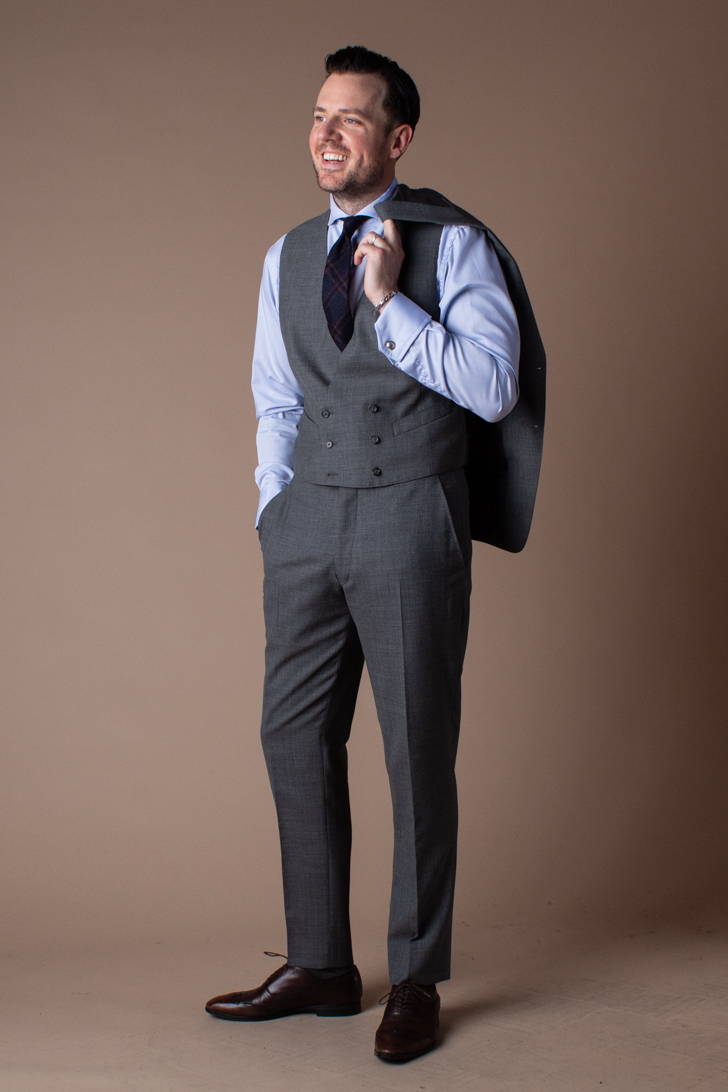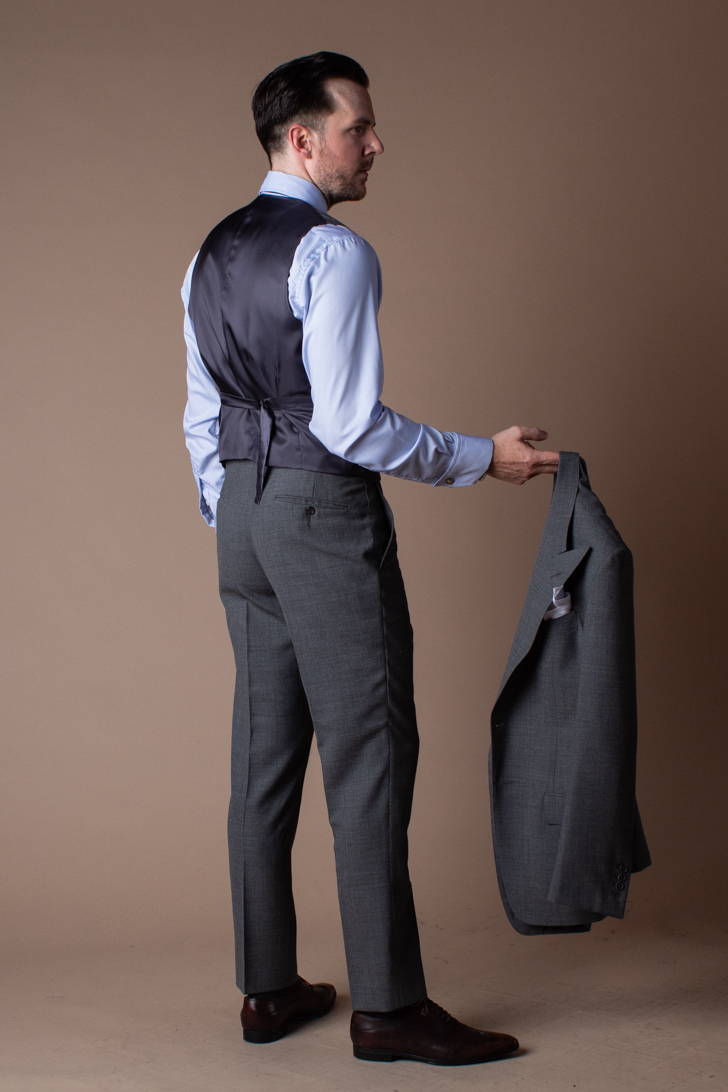 A long-sleeve polo + a suit. Such a easy combo, such a powerful look.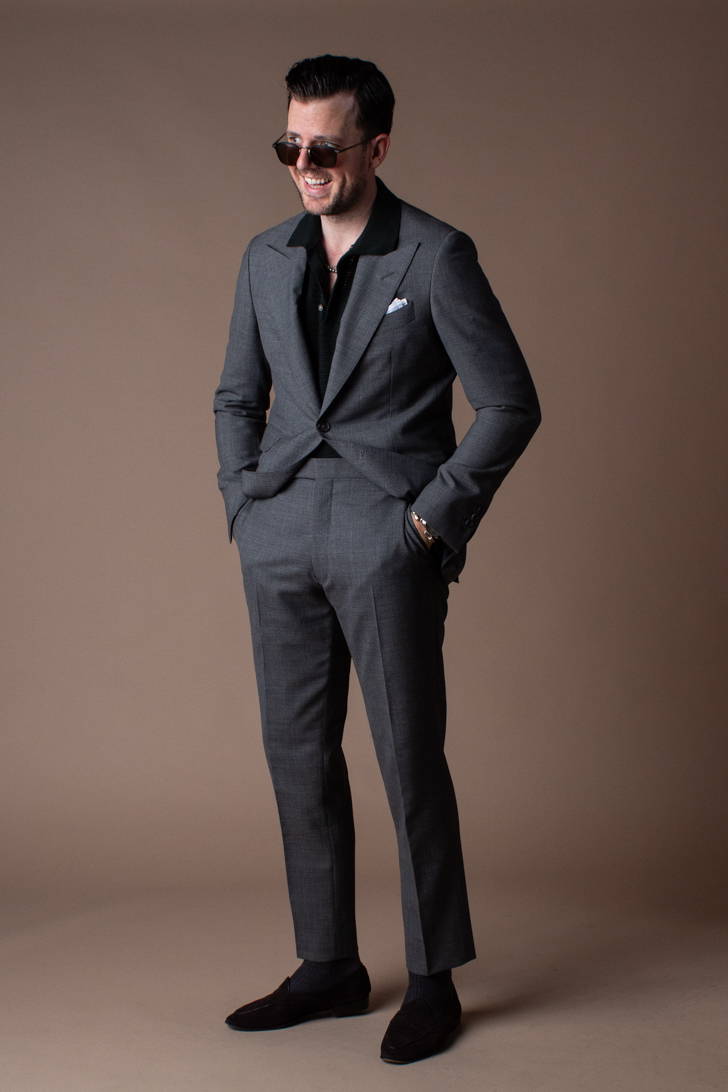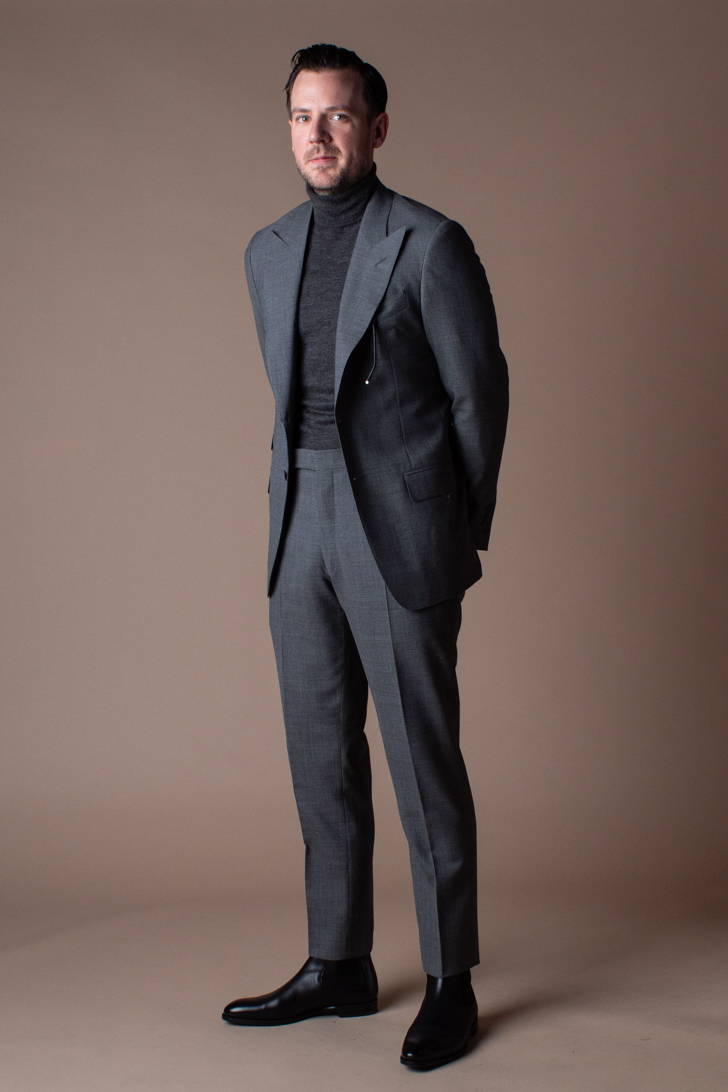 Sometimes one color is all you need.
A simple pairing like this (suit + turtleneck) is very easy to throw on (no fuss) and always looks chic and elegant.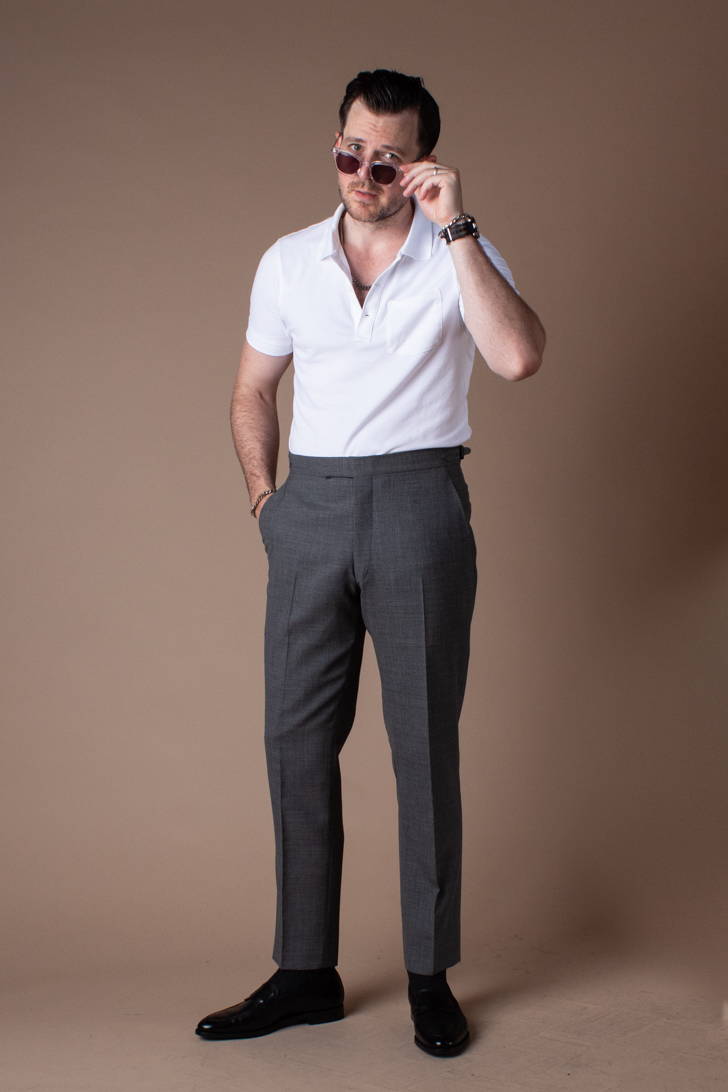 A basic white polo shirt is a great addition to the wardrobe because it goes with everything and - if you already have a beautifully cut suit - it shows off the fabric and fit of your trousers.
In a separate article we talked about how light/mid gray fresco trousers are maybe the most versatile pants in the game.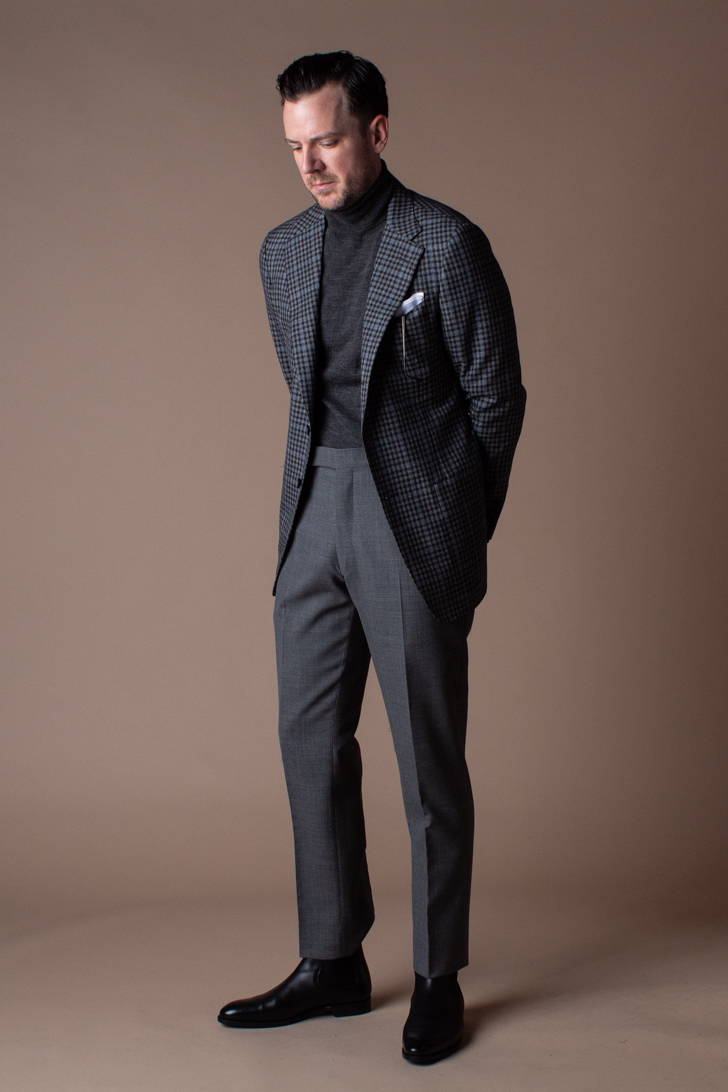 Somebody on IG called this "The Bruce Wayne". I dig it.
Never under estimate shades of gray.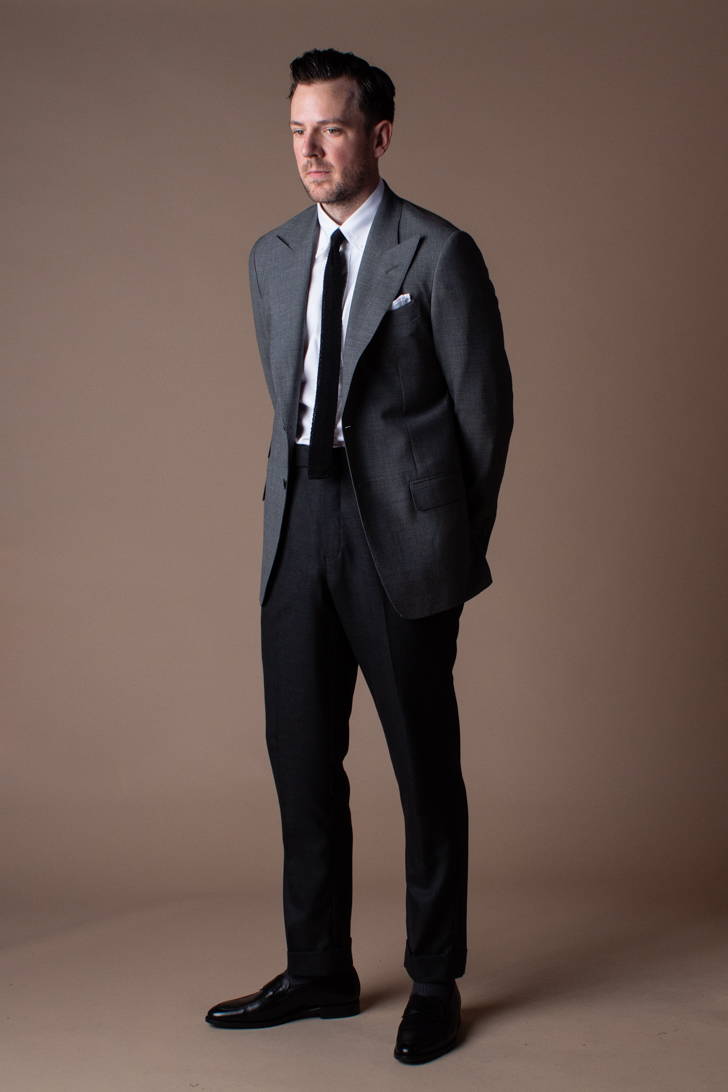 The fresco suit jacket - like most AOS suit jackets - is meant to double as a versatile sportcoat. 
Wear it with trousers in charcoal (shown below), dark brown (shown below), black, navy, burgundy, dark green, cream/off-white. 
7. Suit Jacket = Sportcoat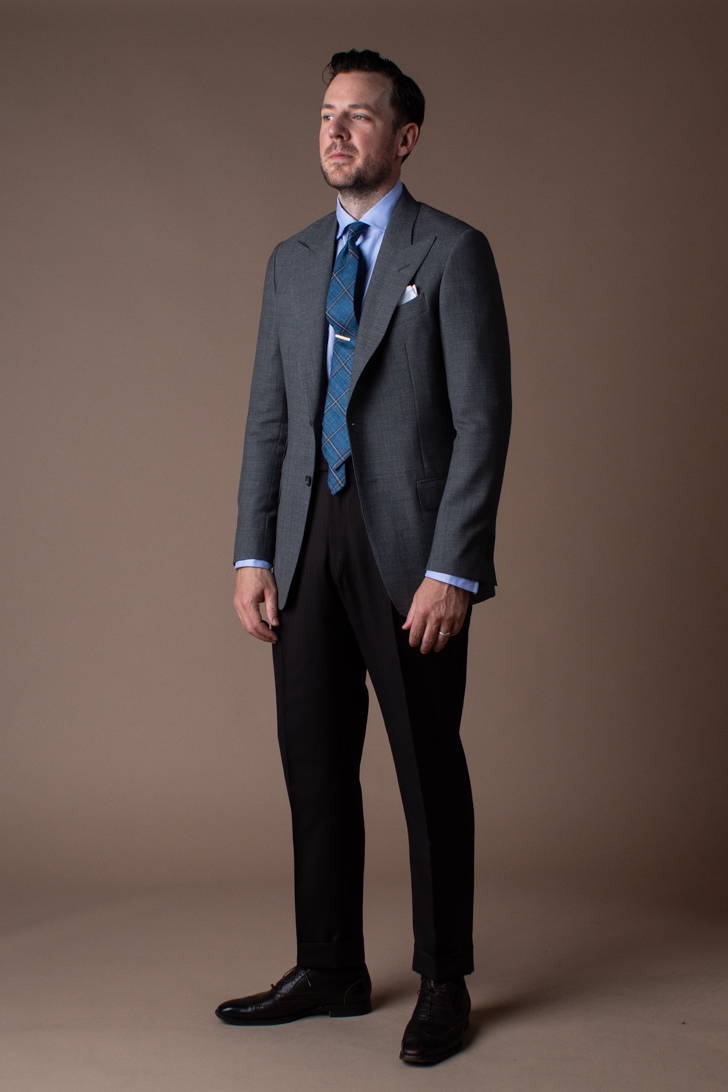 The beauty of this shade of gray is that it's a natural pairing for both black and brown shoes.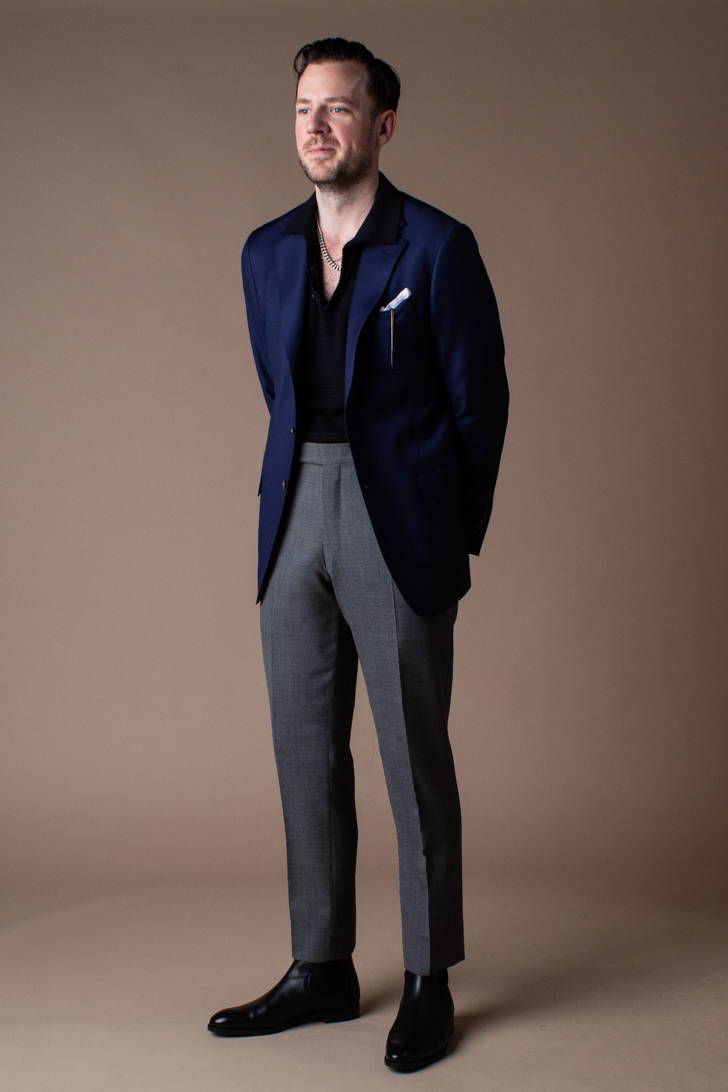 Cheat code: get two suits that compliment each other in color and pattern...then mix the jackets and trousers for a whole range of looks. See here, for example.
In this look the fresco suit trousers are paired with the jacket from our essential suit, and a darker navy long-sleeved polo.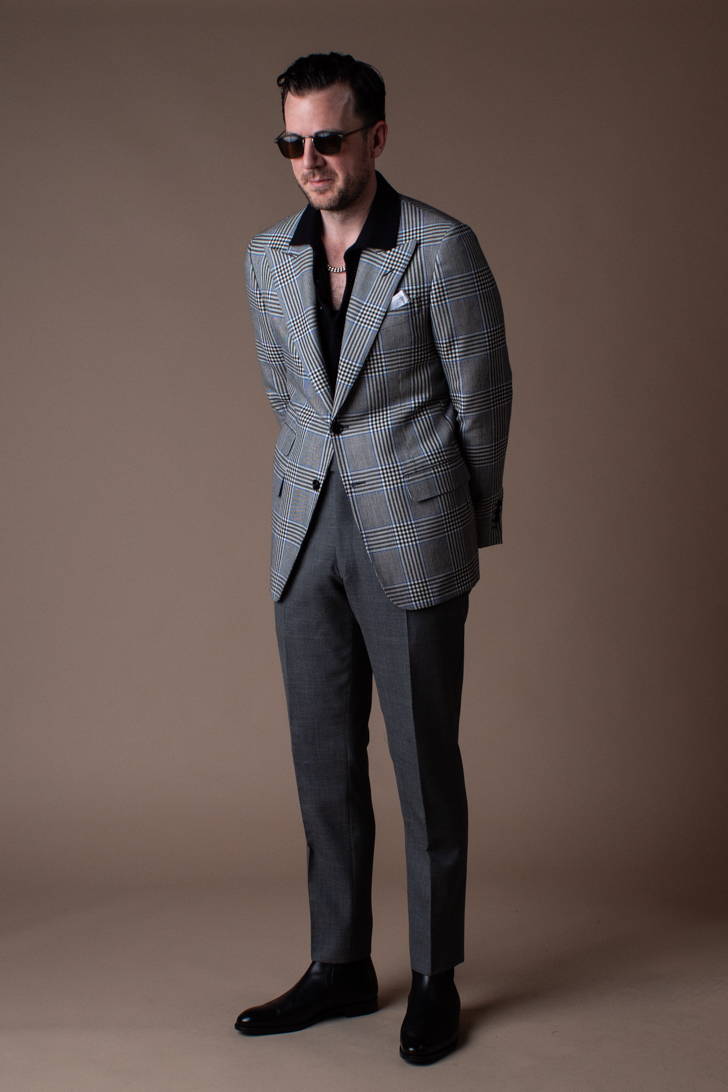 These fresco trousers make a perfectly neutral canvas that sets the stage for any jacket.
Don't be afraid to pair them with a jacket that has a bolder pattern, texture or color. These trousers are the best back-up vocals in the game.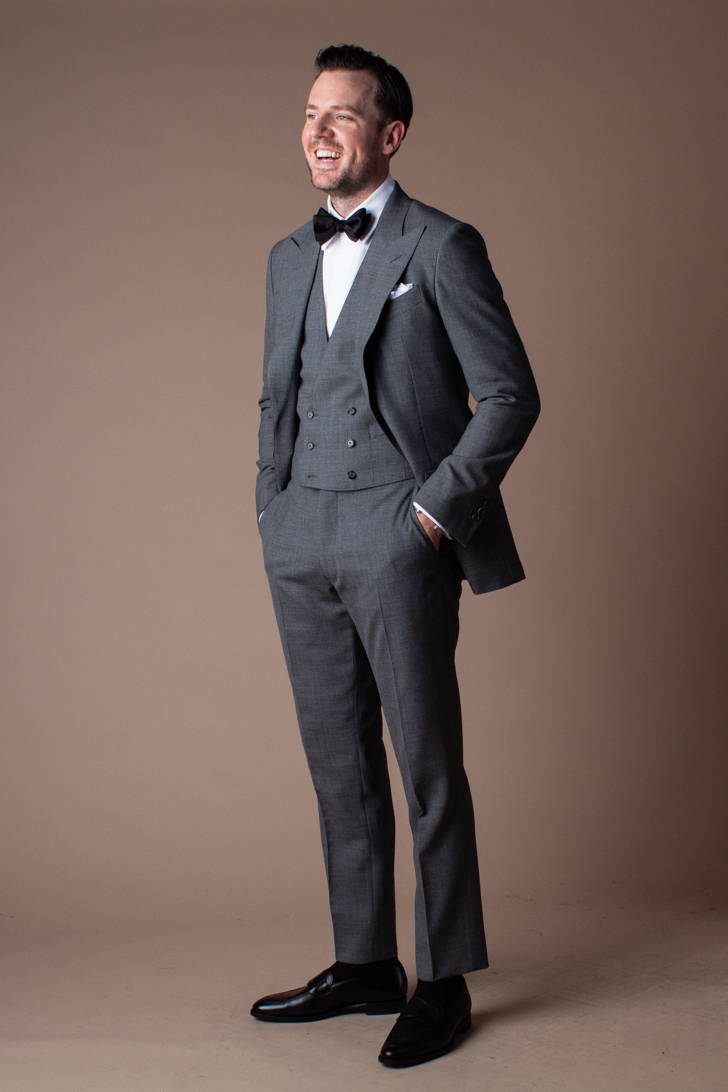 I often advise clients to think about getting a suit that can double as a formal garment, rather than jumping straight to a tuxedo.
When a suit is this beautiful, simply adding a white shirt, a black bowtie, and black formal shoes can make a killer look. It's not traditional, of course, but formal attire is becoming more adventurous. Plus, think about how much more you will get out of the suit.
Bonus Looks: wear these trousers with ANY jacket
This is one suit that I absolutely recommend adding the second pair of trousers. You will wear them very often. 
Here are some more bonus looks showing how many different jackets you can pair the fresco suit trousers with.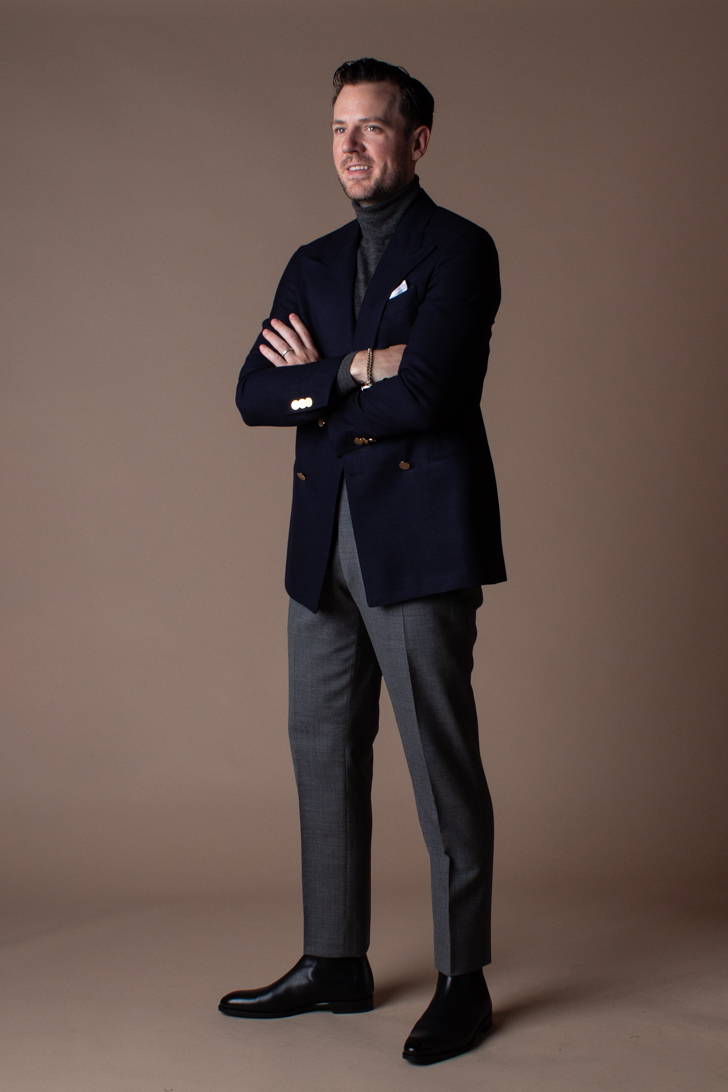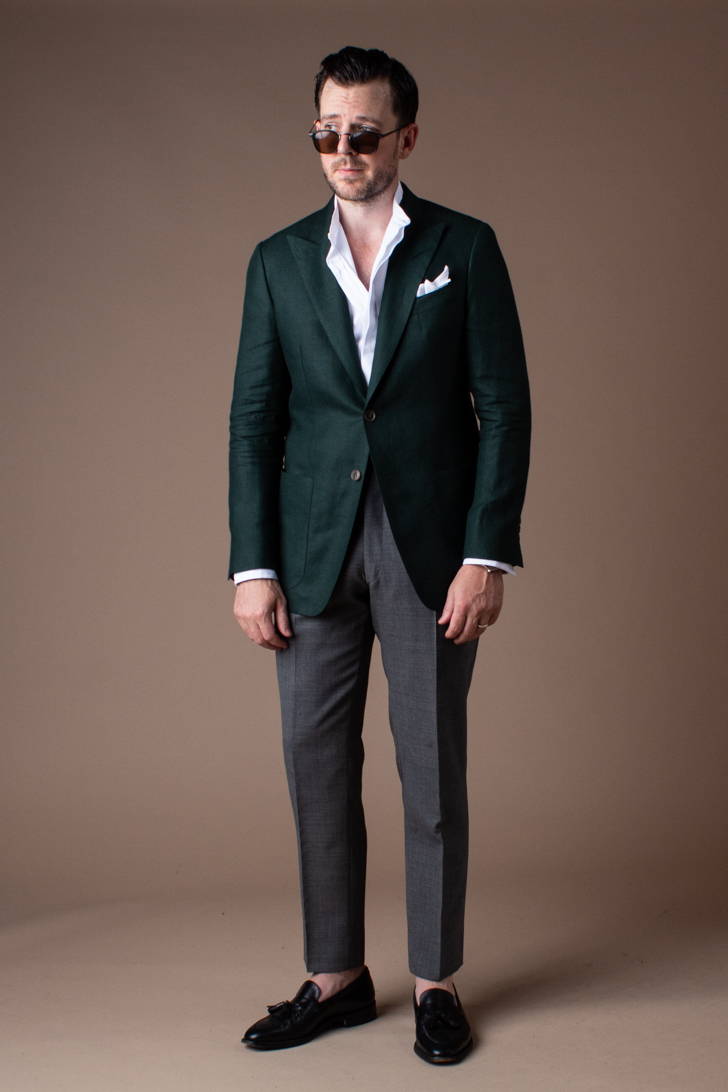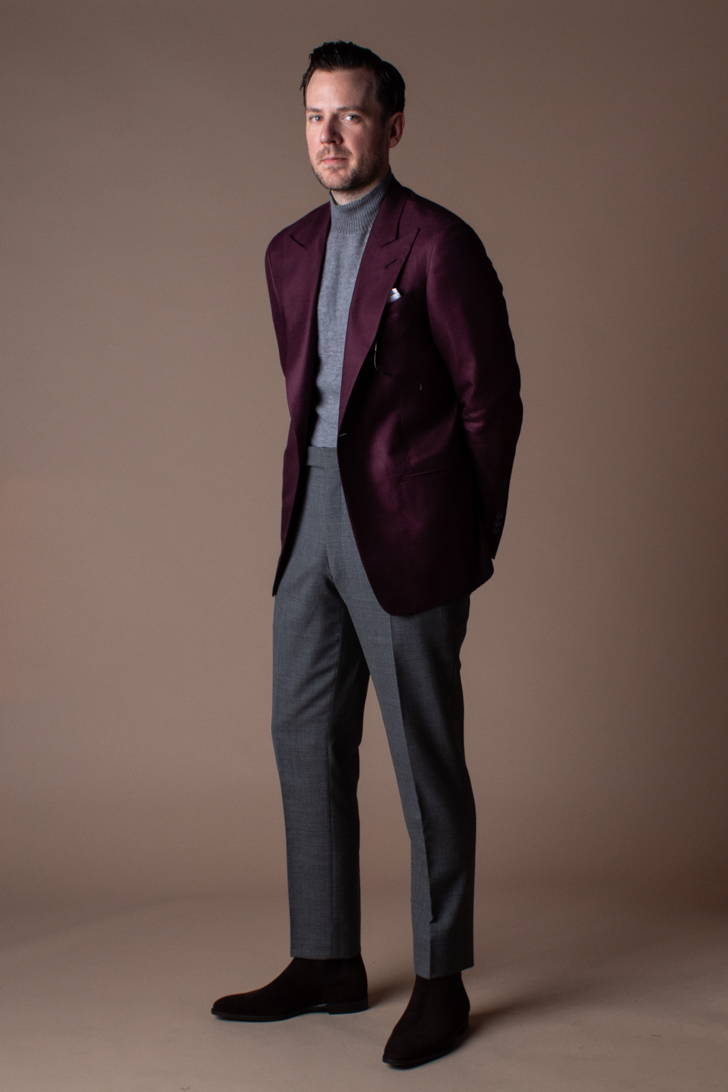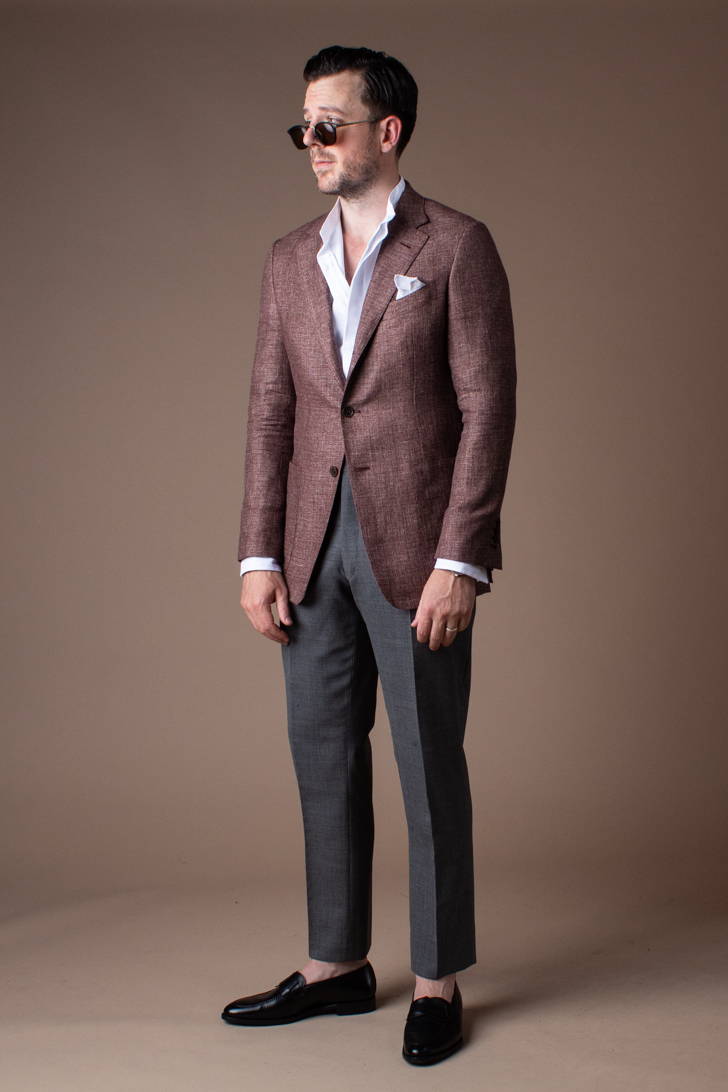 Thanks, as always, for reading.
Yours in style,
Dan Trepanier