Every AOS suit is designed to be worn as a separate jacket, trouser, and vest.
The "1 Piece/X Ways" series shows you how to style the same suit for multiple occasions - saving you time and money while helping you shop more sustainably.
In this edition, we show you 12 ways to wear our Herringbone Suit in Chocolate.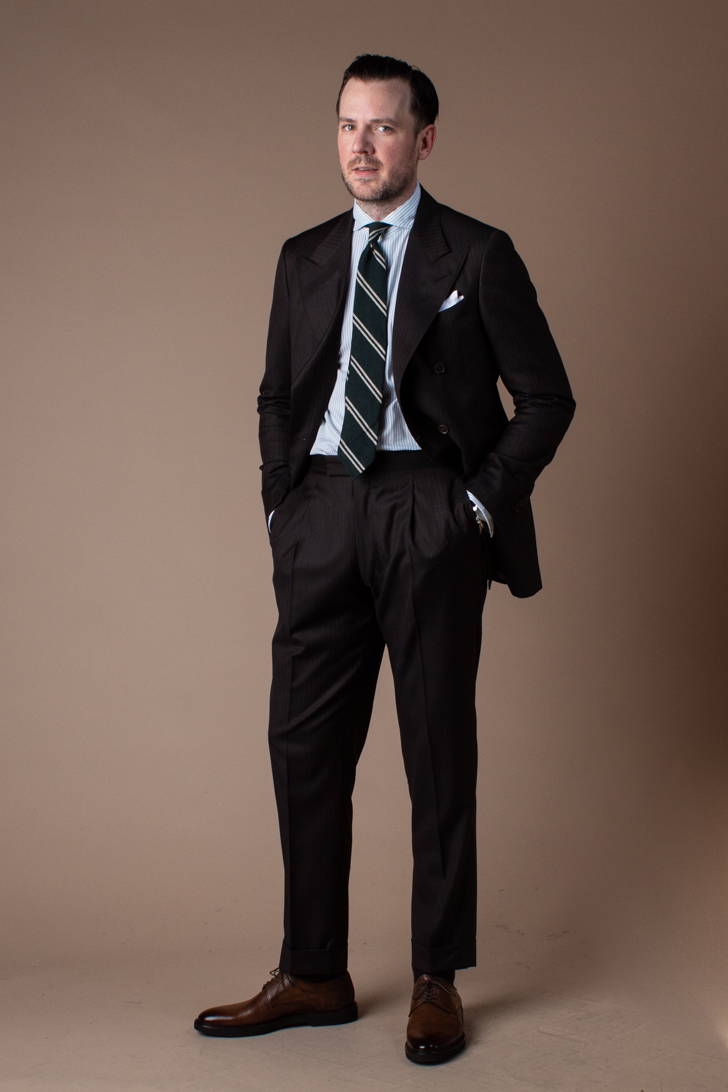 "Herringbone" is a subtle, conservative pattern that is as versatile as a solid.
Pair it with a soft bengal stripe shirt and bold tie.
Keep in mind: the key to pairing patterns of the same family is to vary the scale and strength.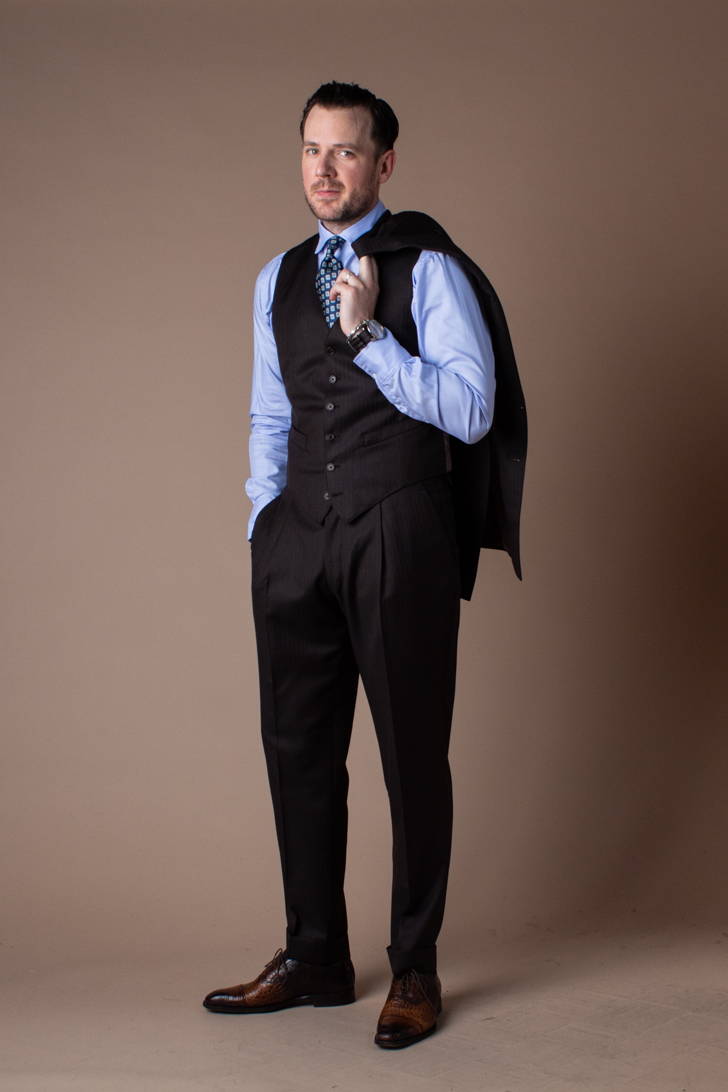 Add the waistcoat and you'll be the best-dressed guy at any event, whether you leave the jacket on or take it off.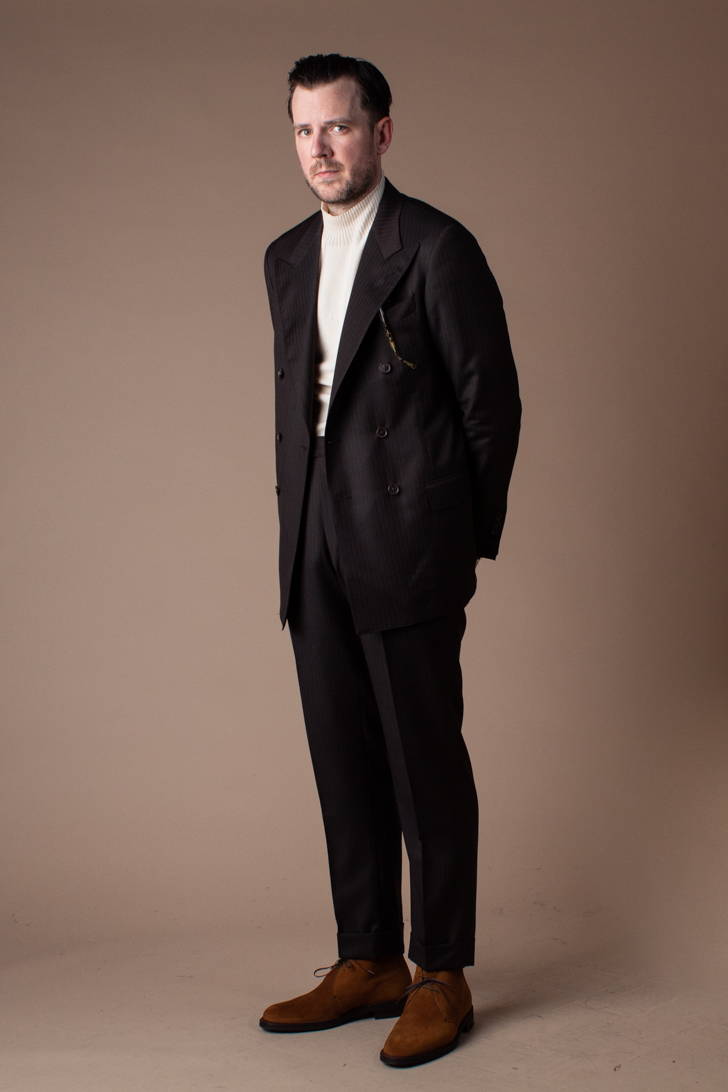 Sometimes all you need is a cashmere sweater - let the tailored suit do the talking.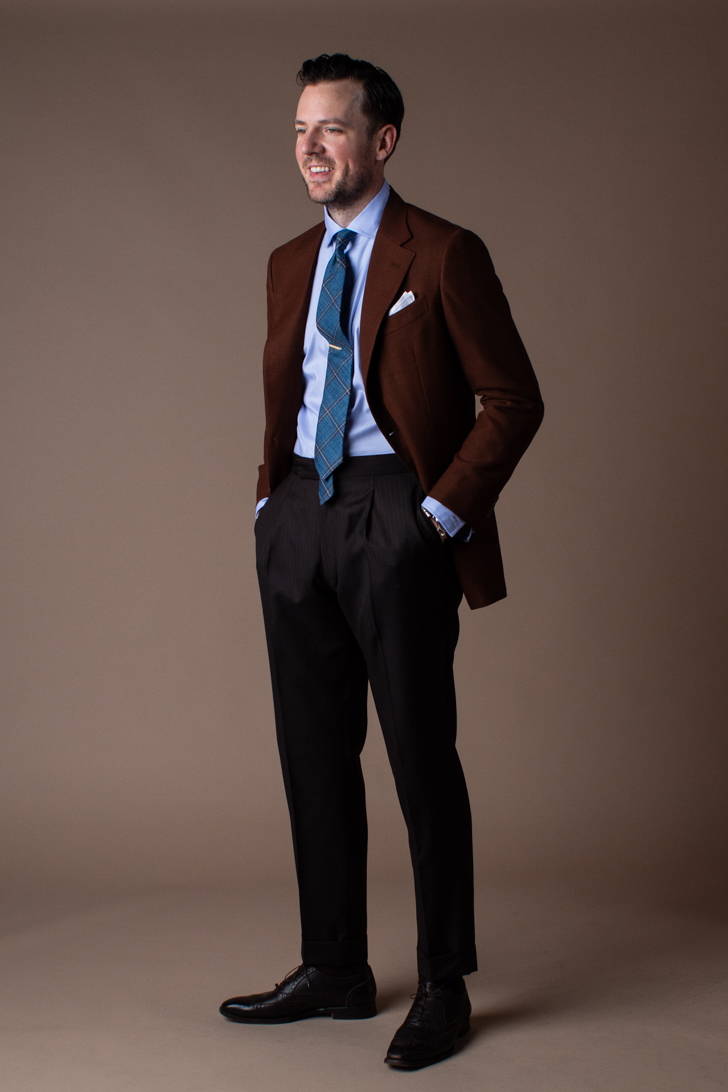 The chocolate brown suit trousers are extremely versatile. You can pair them with virtually any jacket - like our Performance Hopsack Jacket here which blends brown and orange to achieve its unique, rich color.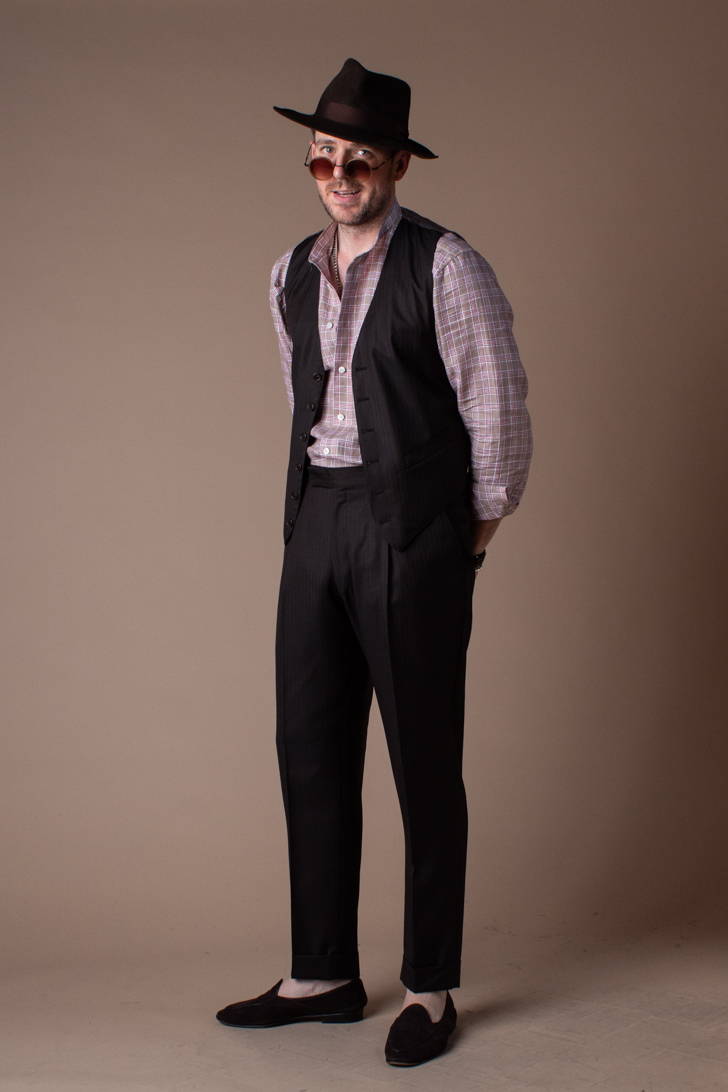 If you've been following for a while, you know I'm all about that "vest suit" (three-piece suit, no jacket). If I have a go-to combo, it's probably this.
Underrated color combo: pink and brown. Our Band Collar Shirt in Plaid Linen is a great example.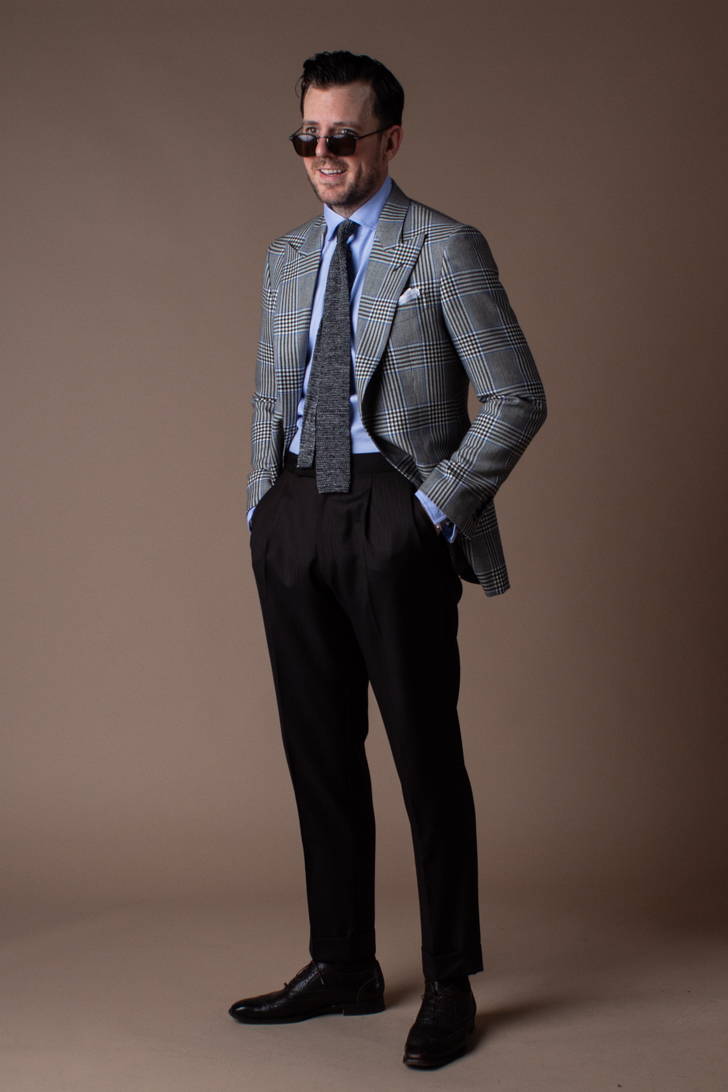 Another example of how the deep color of these trousers makes a great frame for any jacket, including an oversized glenplaid.
A great trouser and a great shirt is sometimes all you need. 
If you're just getting started with revamping your wardrobe, focus on the basics first and work your way out.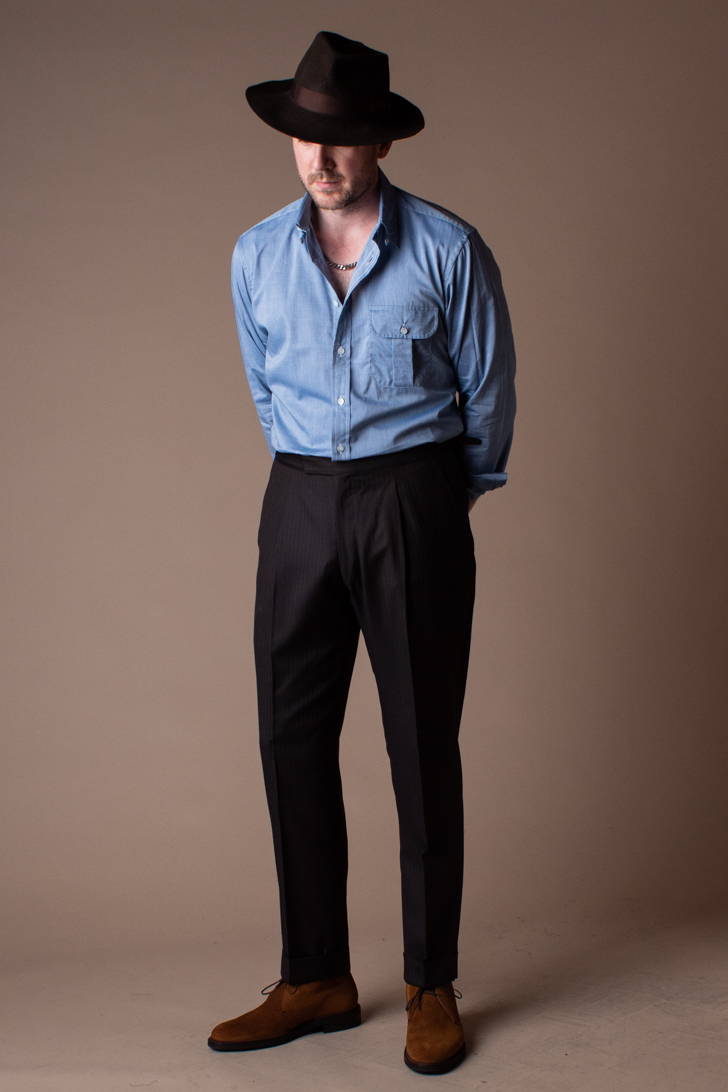 This is the fall version of the look above. 
Spring: poplin shirt, straw hat, suede loafers.
Fall: chambray shirt, felt hat, suede boots.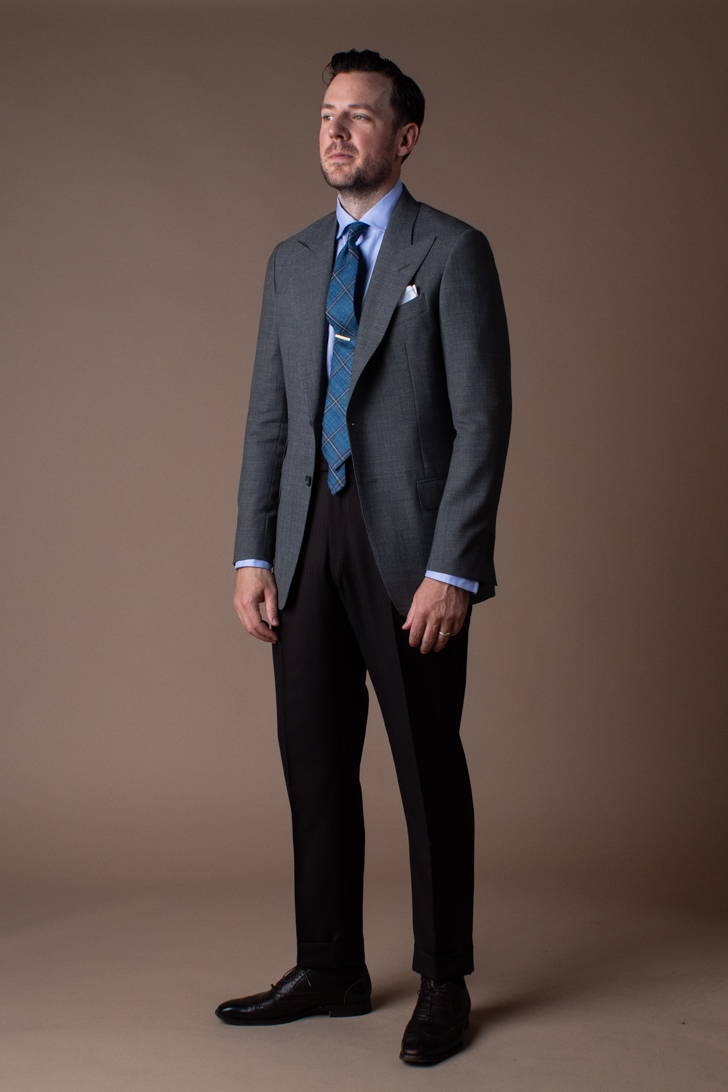 Another underrated color combo: light/medium gray and chocolate brown.
This is two suits mashed up: fresco + herringbone. 
We call these "perfect pairings" because together they give you so many different outfit combinations.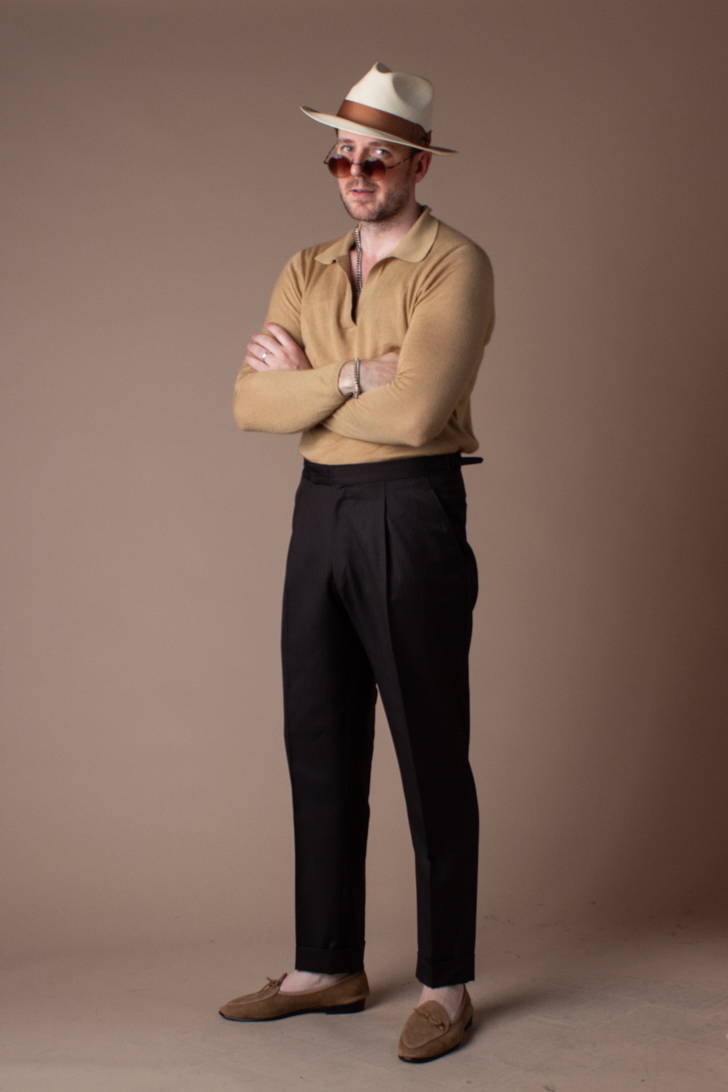 Dressing well is very easy - when you have classic pieces that fit properly. 
This is an example of a simple (2 item), comfortable outfit that you can wear just about anywhere and be stylish and appropriate. 
12. Anywhere, Anytime (PART II)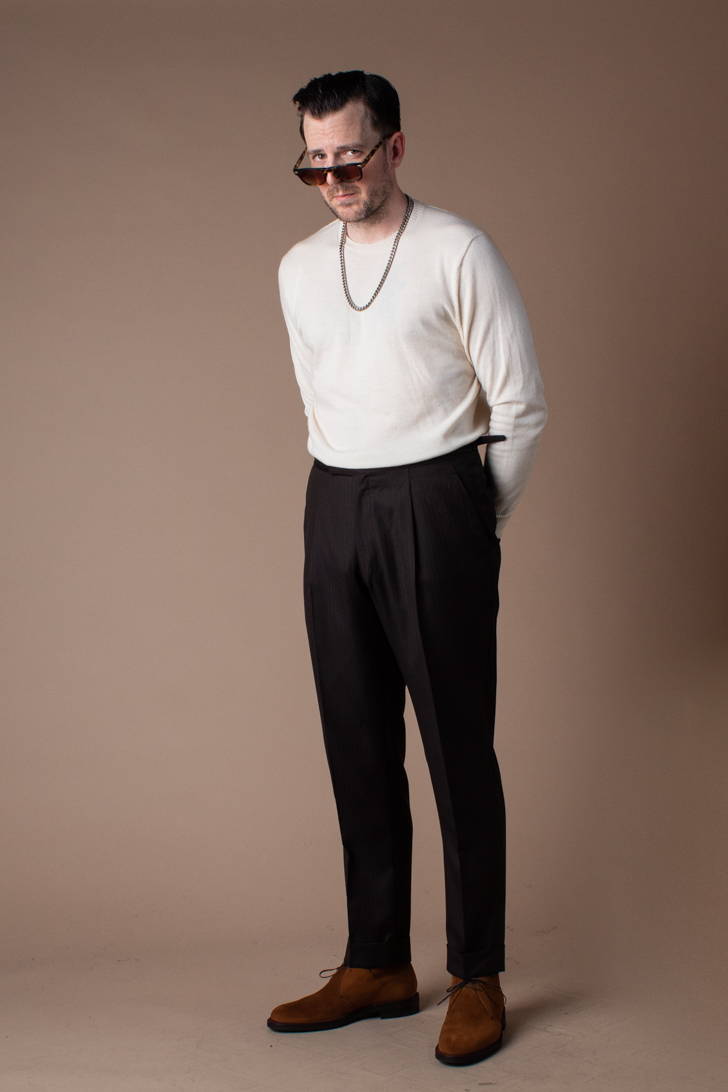 It takes me 30 seconds to get ready. 
Thanks, as always, for reading.
Yours in style,
Dan Trepanier