Ethan Newton, or @ethandesu as he is known on Instagram, has an effortless style centered around quality garments that have been well-worn and show beautiful character.
The 36 year-old Australian is the proprietor and co-founder of Bryceland's in Japan and has experience in just about every avenue of menswear from vintage denim to bespoke tailoring.
Here's what you can learn by observing a gentleman who has put in the time, chased his passion, and dedicated his life to helping gentlemen navigate the changing menswear landscape.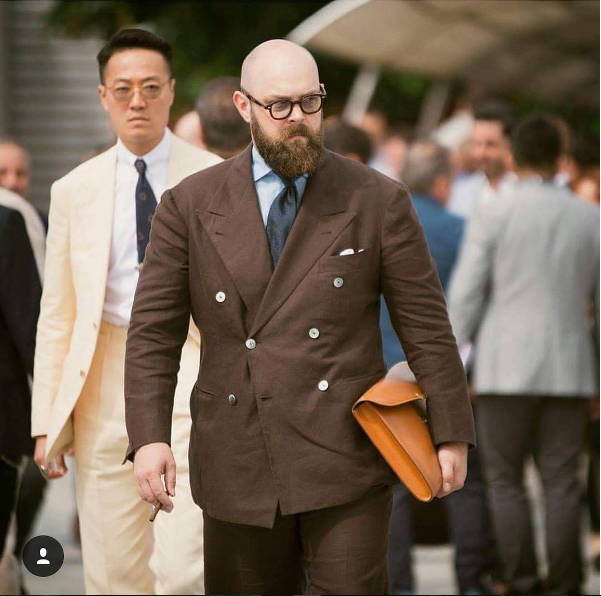 1) Larger guys, for some reason, think they can't wear double-breasted jackets. Ethan shows you that with the right cut, proportions and fabric, it can be a very flattering look on any body type. There's also nothing like a brown linen suit with simple accessories; white pocket square, tan leather portfolio, color-coordinated beard and cigar.
Side-note: props to the super-fly asian guy in the background providing the perfect contrast. Like chocolate and peanut butter, these guys.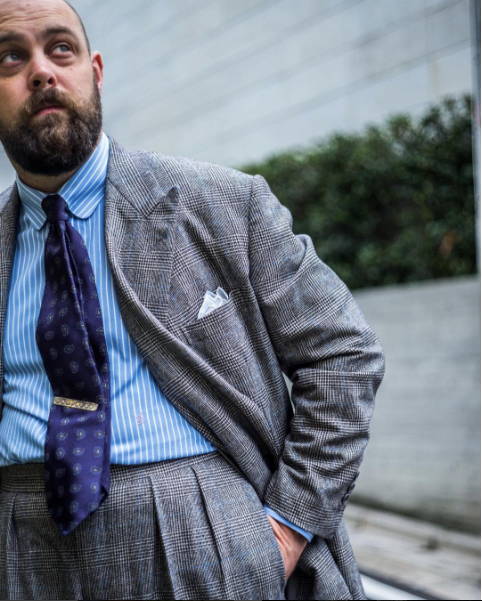 2) Pattern mixing is something that can be difficult for guys, especially when just beginning to curate a better wardrobe. Ethan is a trained expert - he knows the rules of scale, coloring and pattern prominence - as shown in this effortless combination of glenplaid, stripe and scattered paisley.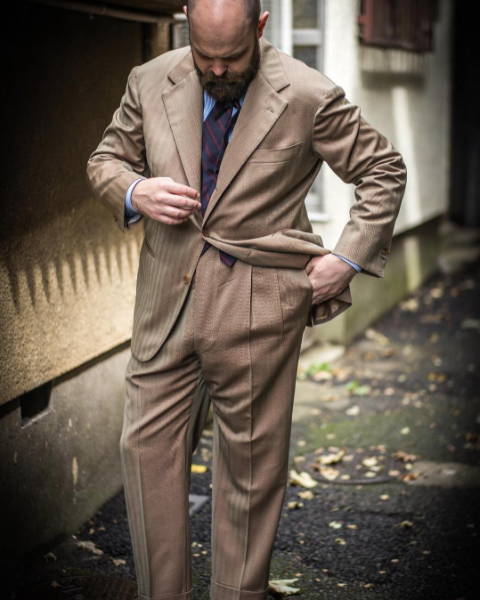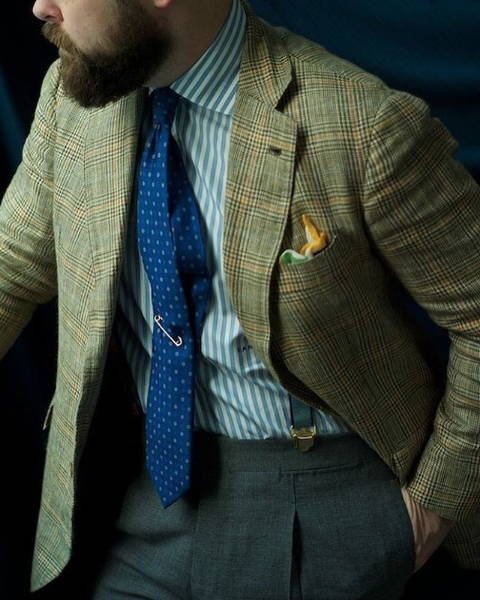 4) Sometimes - especially on Instagram and other social media platforms - people tend to over-accessorize. The small touches here (safety pin tie bar,  colorful pocket square and suspenders) take this classic menswear outfit from good to great. Again, we see expert pattern-mixing and coloring here - being adventurous doesn't have to look affected or uncomfortable.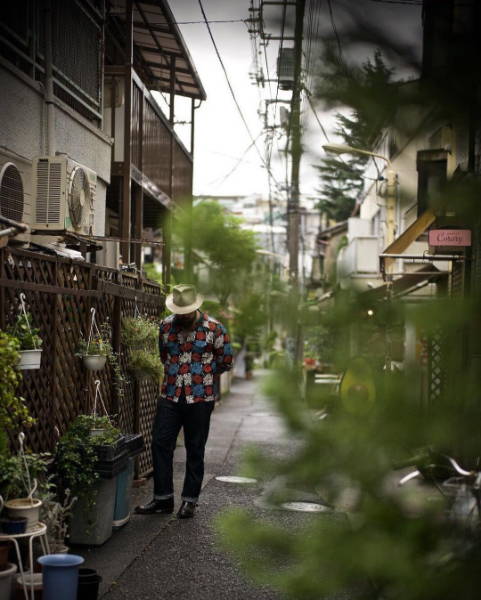 5) When not wearing tailoring, the same rules of patterns and accessories apply. After reading about Ethan's background, it's safe to assume that he's wearing an old pair of raw denim here with some vintage boots.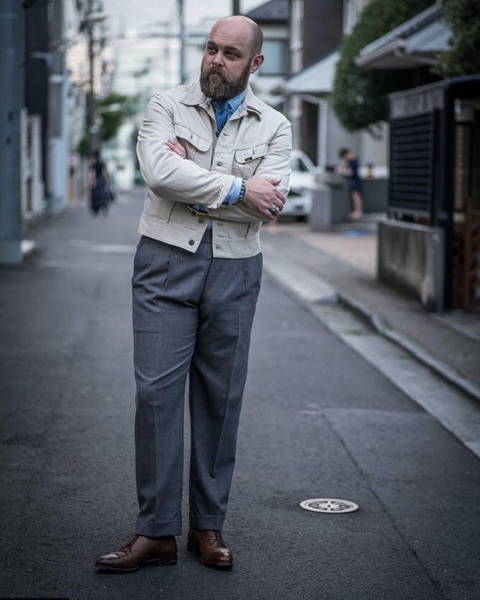 6) A vintage Lee Westerner jacket with tailored suit trousers never looked so natural. As always fit is paramount. Classic vintage pieces are the perfect additions to a casually tailored wardrobe...but more on that soon.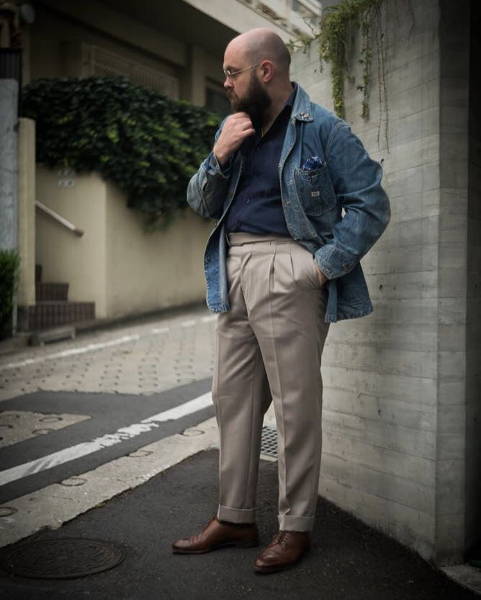 7) Similar concept here - dressing down the classic trouser. You know we're all about versatile suit separates...there's no reason not to take your bespoke fit into the weekend.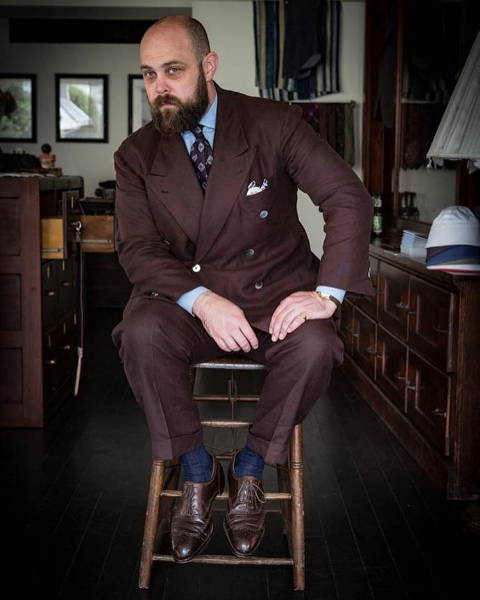 8) I don't know how old these shoes are, but if they could talk, I bet they would tell some wild stories about where they've been. Remember the golden rule of footwear: a $180 pair of shoes will last twice as long as a $90 pair shoes, but a $360 pair of shoes can last a lifetime (because you can refurbish and resole them). Buy less, buy better!!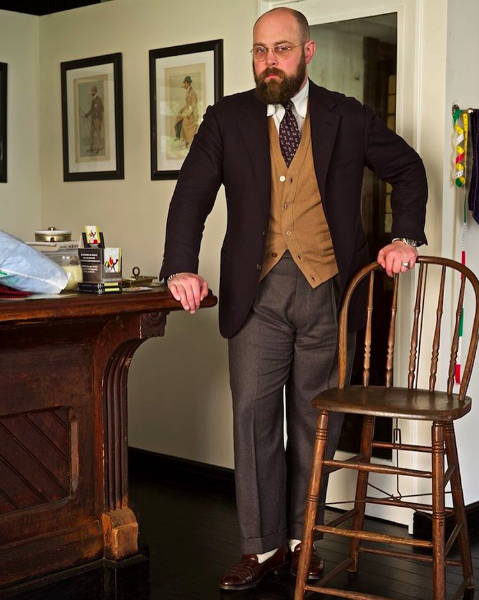 9) Wear your suits as separates to take them from "corporate" to "business casual". A navy jacket with grey trousers, for example, is a quick and easy way to extend the wardrobe you already have.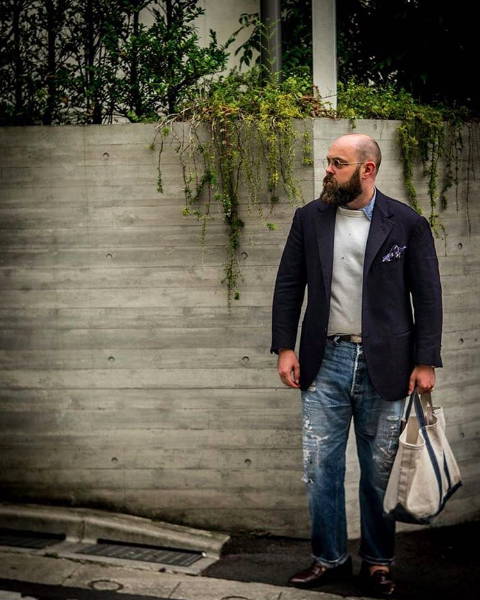 10) We've talked a lot about versatile tailoring and building a smart interchangeable wardrobe. This look summarizes that concept perfectly. The beauty of menswear is in the character, patina and imperfection of quality garments that have lived a life well-worn.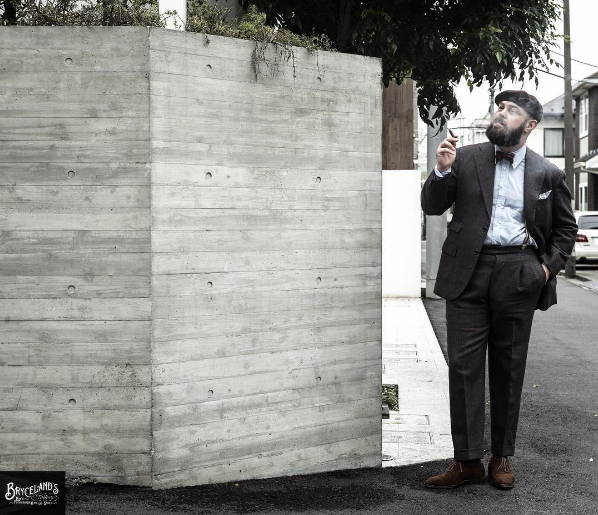 11) Bowtie and beret? It might take us a while to reach this level of swagger... #Goals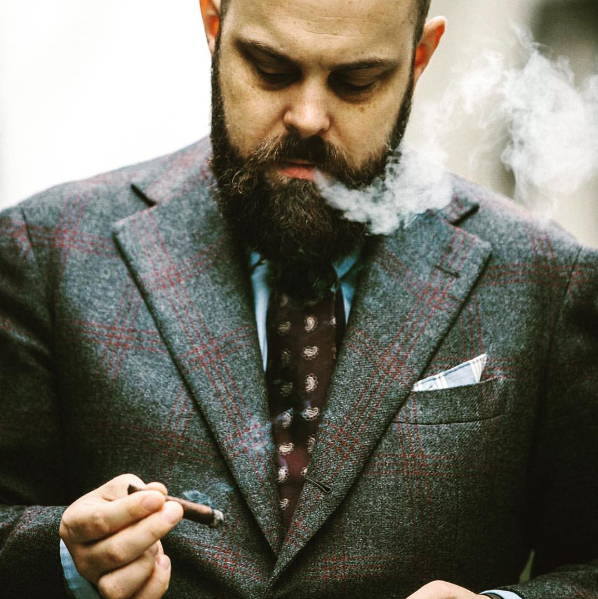 12) This is the kind of photo that makes me laugh at guys who wear skinny jeans and scoop-neck t-shirts thinking they look "tough"...
----------------------
Here's a little more about Ethan's menswear journey, from Bryceland's "about" page:
"I am a shop owner, I am a photographer, I am an author. But the why is far more interesting.
My first exposure to the world of clothing in a meaningful way came with my older brother – we began buying vintage military for its cheap prices and easy access when I was 13 years old. My mother, a very talented seamstress, gave me some instruction on how to make it my own. 
I studied fashion design with a primary interest in tailoring. I moved to Tokyo hoping to get some experience in the classic world of vintage American denim reproductions. Working for Evisu in Daikanyama exposed me to a bunch of great guys, mostly ex Real McCoys, and I got to understand more and more about Function before Form. 
I then returned to Australia and worked for a shirt company. I learned to make shirts from two lovely Portuguese ladies. I spent a lot of time looking at tie silks and British shirtings. All the while I continued to collect old issues of Tailor & Cutter and other such books, and kept teaching myself about pattern-making and fit.
Then a friend recommended me to a couple of guys who were setting up a store in Hong Kong, and who needed the help of someone who had experience in running retail shops. I went to Hong Kong for a couple of months and helped them get set up, so when they asked me to come back permanently and be a partner in the business, it felt like a natural fit. We had a couple of great years and did some fairly interesting stuff. Those guys continued to grow in their own direction, they evolved the business we had made into something really interesting.
Then I met the older brother of a little Jewish guy from Brooklyn who had a great brand. He asked me to go meet his boss, so I went to New York and had a conversation with him and quickly decided to join his company. This experience showed me that living someone else's dream doesn't work for me. So I chucked it all in and moved to Japan again, and with a friend we started Bryceland's.
Our goal is to offer great clothing, but primarily custom-made. Its better for the world if we only make what we need. We also want to support the craftsmen we work with. And we want to offer clothing for men that looks like its for men. Elegant and proportional, like the suits Jimmy Stewart of Fred Astaire would wear. Nothing overly short or overly tight. A minimum of branding, if any at all. Fabric that will get better with age, and doesn't make your eyes bleed when you see the cost per metre.
In service to others I find the most joy. Owning a beautiful store on a quiet street of Jingumae, I hope I can continue to help my customers find elegance, value and satisfaction in a beautiful wardrobe, for years to come."
----------------------
Thanks, as always, for reading.
Yours in style,
Dan