Every year around the holidays menswear brands, magazines and blogs show-off their most elegant formalwear…although I'm not sure how many people actually wear black-tie for New Year's anymore.
Here's the thing about formalwear; it should be the opposite of an impulse purchase. As a gentleman with style, you should never be in this position; "oh shit, I have an event coming up, I need a tux, quick!".
Even though you won't wear it often, your wardrobe should always be prepared with a sharply tailored tuxedo. And not just be prepared to dress appropriately, but prepared to look and feel your absolute best.
It doesn't have to be boring, either. Formal occasions are a time to have a little fun, take a little risk and enjoy the pleasures of classic menswear.
Here our friend and client Tyrone Naraine – a stock broker born and raised in NYC – gives us some ideas on how to shut the party down, no matter what year it is.
---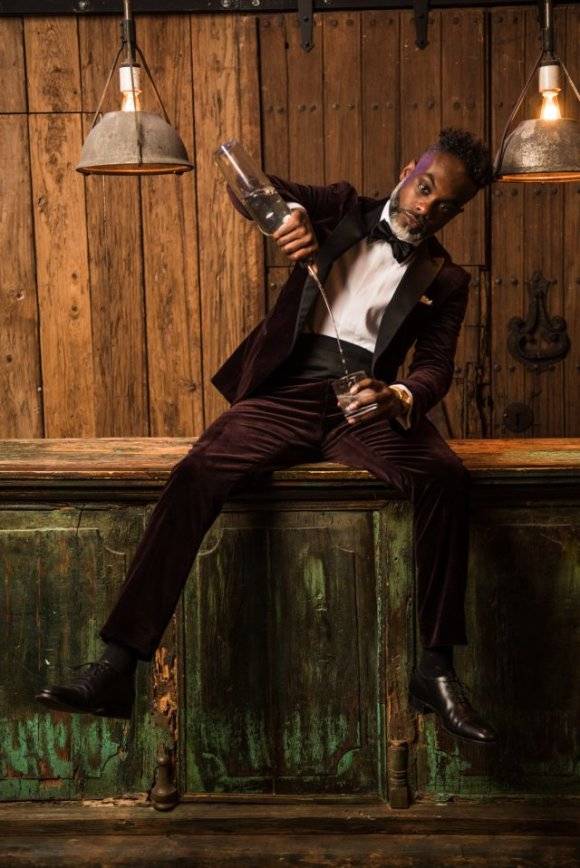 Anyone can do a velvet jacket, but it takes a certain level of panache to pull-off the full crushed velvet tuxedo, especially in Bordeaux.
Velvet is specifically designed for the winter – it's warm and cozy like wearing a soft blanket and it looks absolutely magnificent against winter light and snowy landscapes.
Of course, this is a power move designed for the more experienced dresser.
If you're more of a novice when it comes to formalwear, make sure you get the basics down first.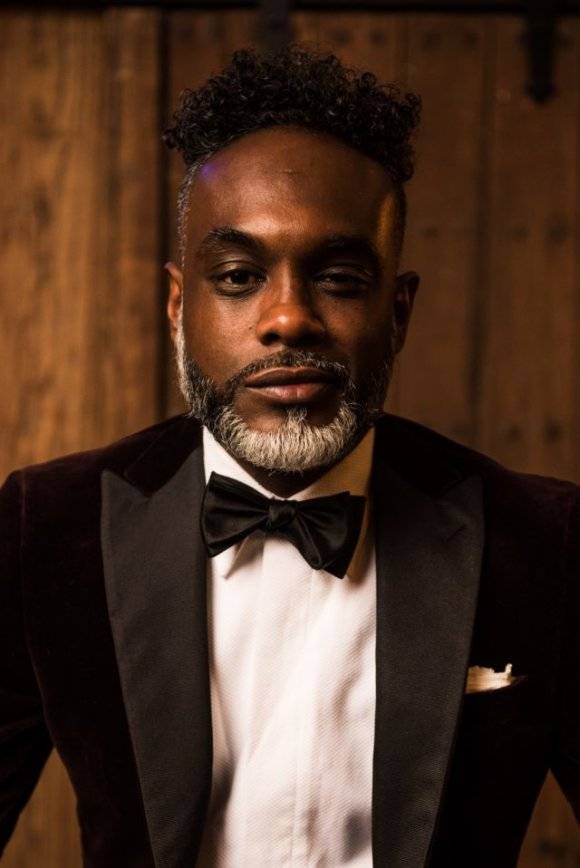 ---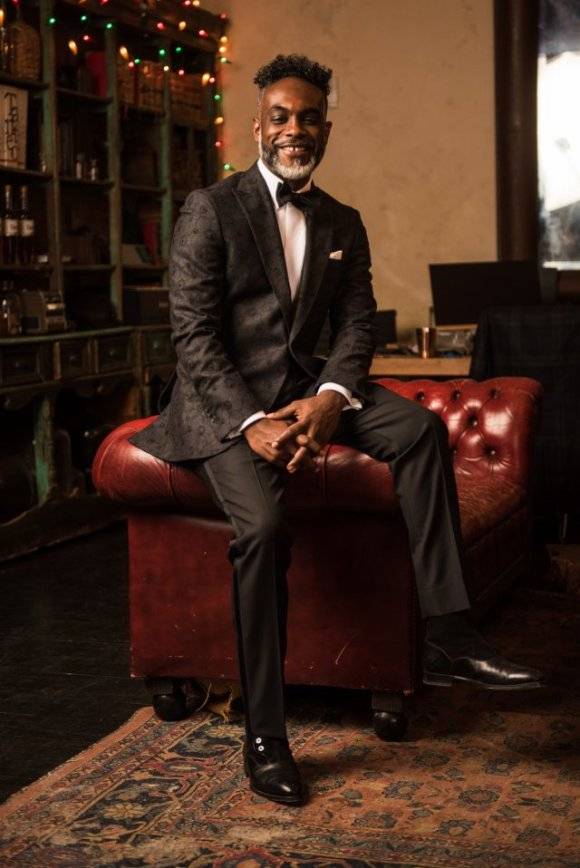 The dinner jacket has become something of an icon in menswear, often times becoming the go-to option for stylish men on formal occasions.
Dinner jacket fabrics typically have unique textures (that wouldn't work for pants) which allows you to get a little more expressive.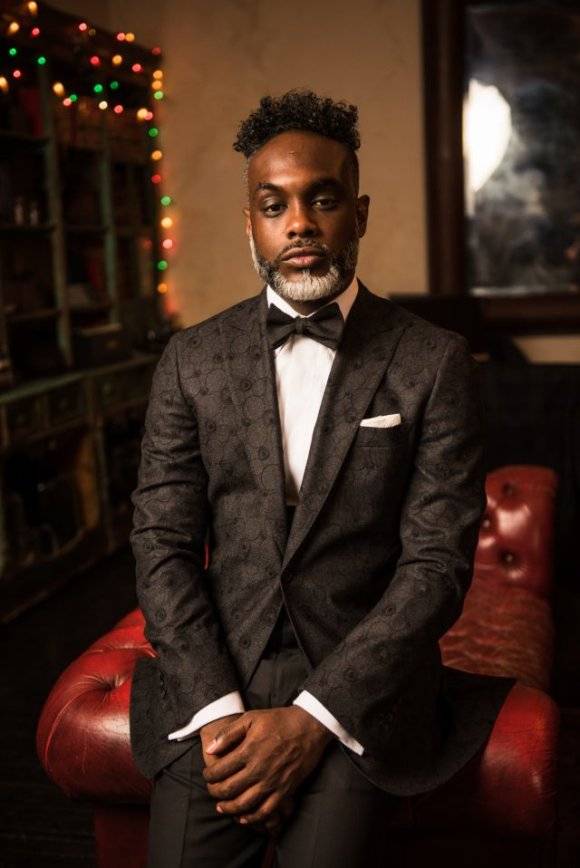 This dinner jacket, for example, is cut from an extremely rare wool & cashmere fabric embroidered with a circular tonal pattern that creates a 3-dimensional texture unlike any other.
We haven't released this jacket yet – it will be dropping later this week. The cloth is is very limited, so if you want to pre-order to guarantee yours, contact us asap.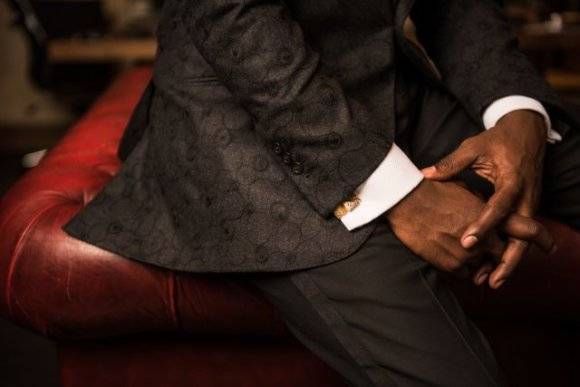 ---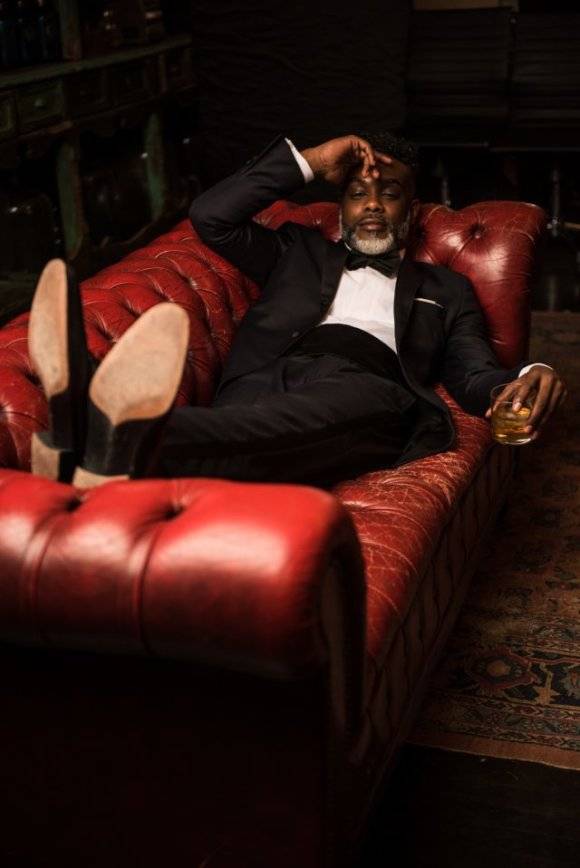 If you're thinking about a classic 4-season tuxedo that you can wear any time of year, for any formal occasion, again and again…than think about a midnight shawl.
It's still very classic, but not boring. Your average Jo Smo is going to have a black tuxedo, probably with peak (or worse, notch) lapels. The midnight shawl gives you a chance to separate yourself subtly with the color and the style.
Of course, as with all things menswear, nailing the fit is essential.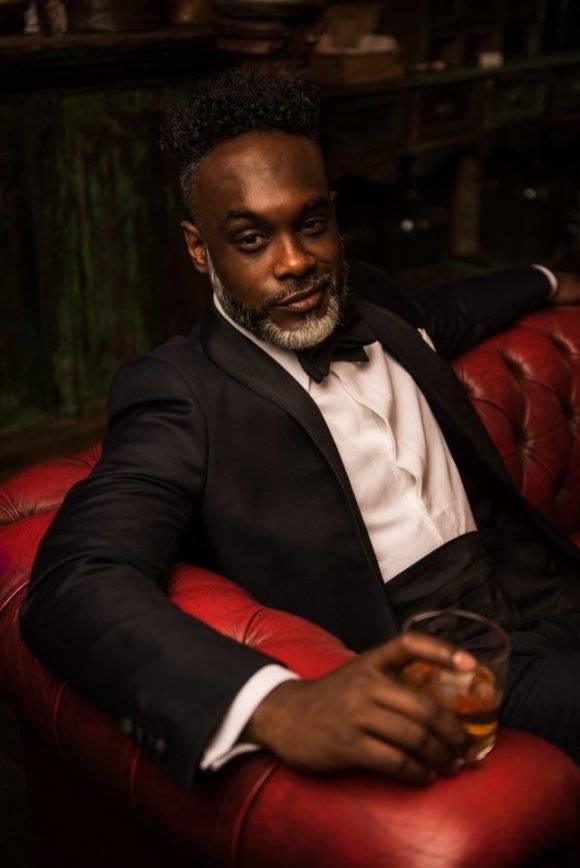 ---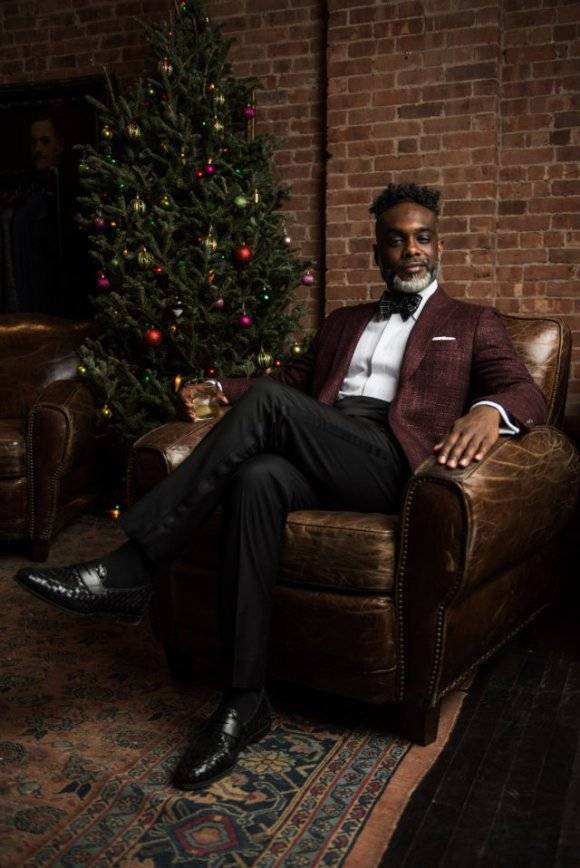 Another way to stretch a dollar and get the most out of your wardrobe; a dinner jacket/sportcoat combo.
It's sort of a blurry line; the difference between a dinner jacket and a sportcoat. It usually comes down to the color, the fabric and the styling.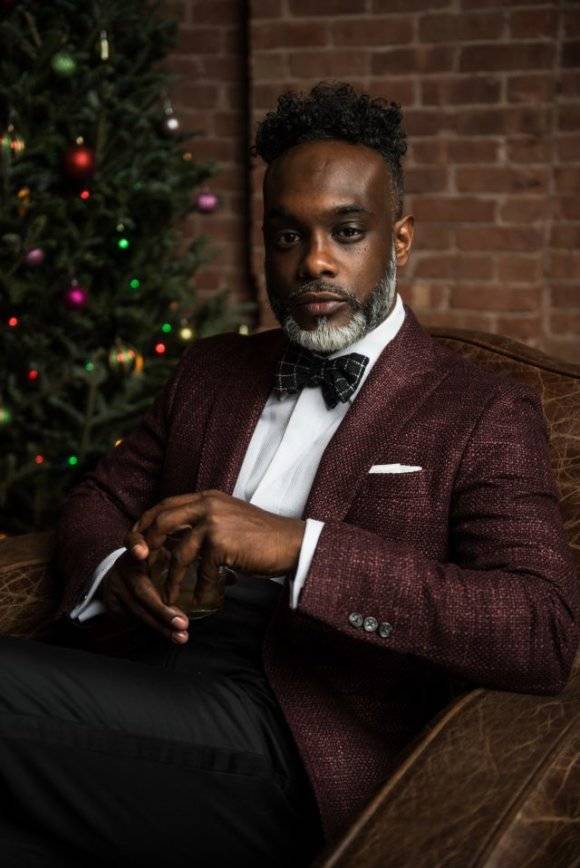 We designed our silk rose jacket to float right in the middle; you can wear it formally with a tux shirt, bowtie and cummerbund.
Or you can wear it with a turtleneck and flannel trousers for a more casual setting.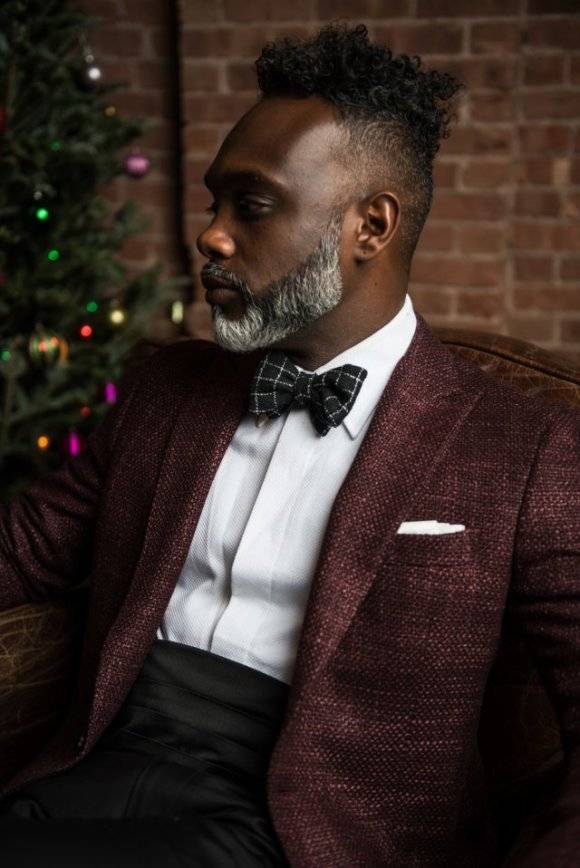 ---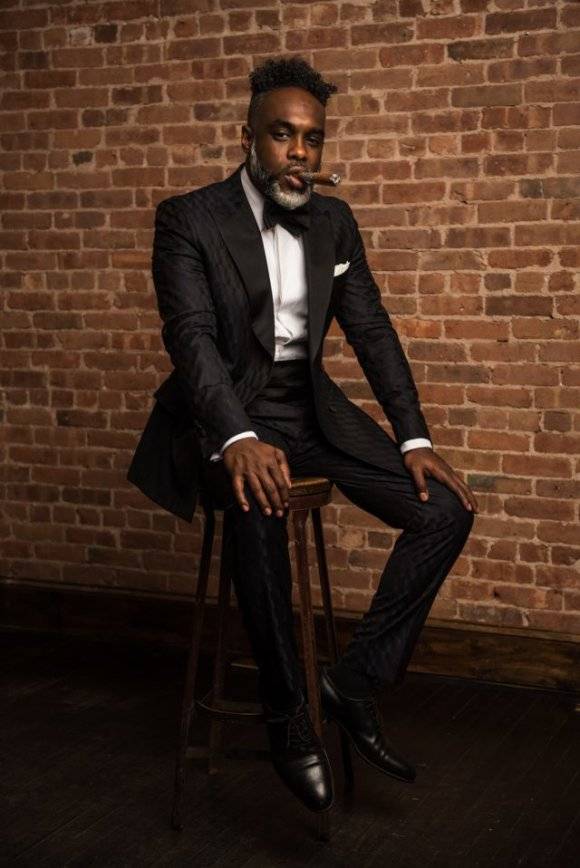 If you're really trying to absolutely shut the party down, look no further than our Jacquard Tuxedo.
We took all the elements that make a formal garment more badass (midnight blue, double-breasted, subtle pattern, grosgrain trim) and designed this beauty to reach a whole other level of formal style.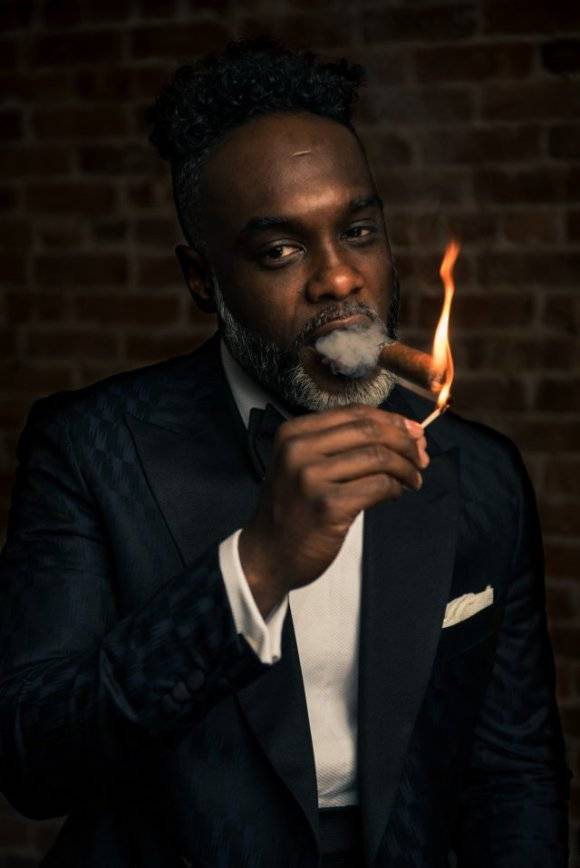 A few words come to mind: smooth, confident, rakish, unforgettable.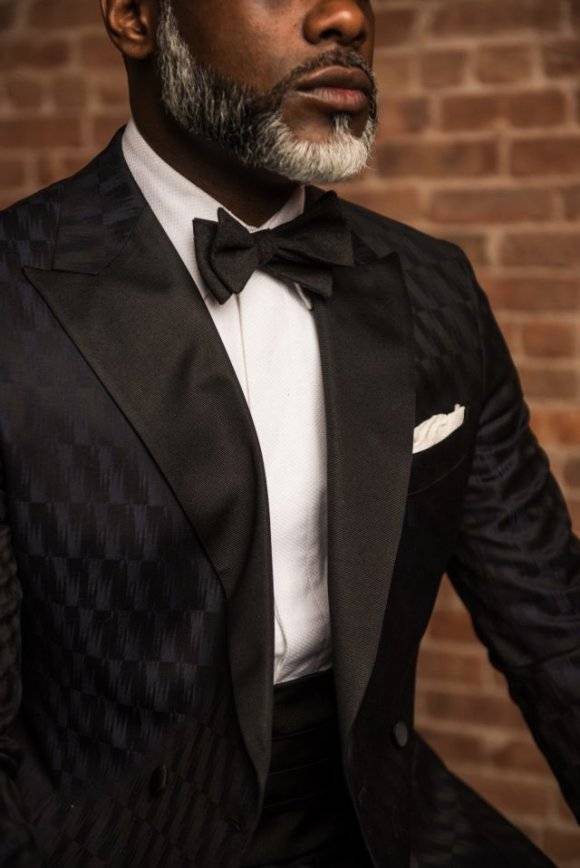 Thanks, as always, for reading.
Yours in style,
Dan Trepanier