"How can I wear my suits more casually?"
The simplest answer: trade the collared shirt for a thin, fitted sweater.
Our new 3D-knit cashmere sweaters are designed specifically for this and they have every attribute we look for in an essential wardrobe piece; they're comfortable, versatile and somewhere in-between "casual" and "dressy".
The "AOS look" lately is simply pairing our 3D knit sweaters with our tailoring - for a down-the-middle look that you can wear just about anywhere and feel comfortable and stylish.
Here's three examples of how the sweater can take your tailoring from "formal" to "in between":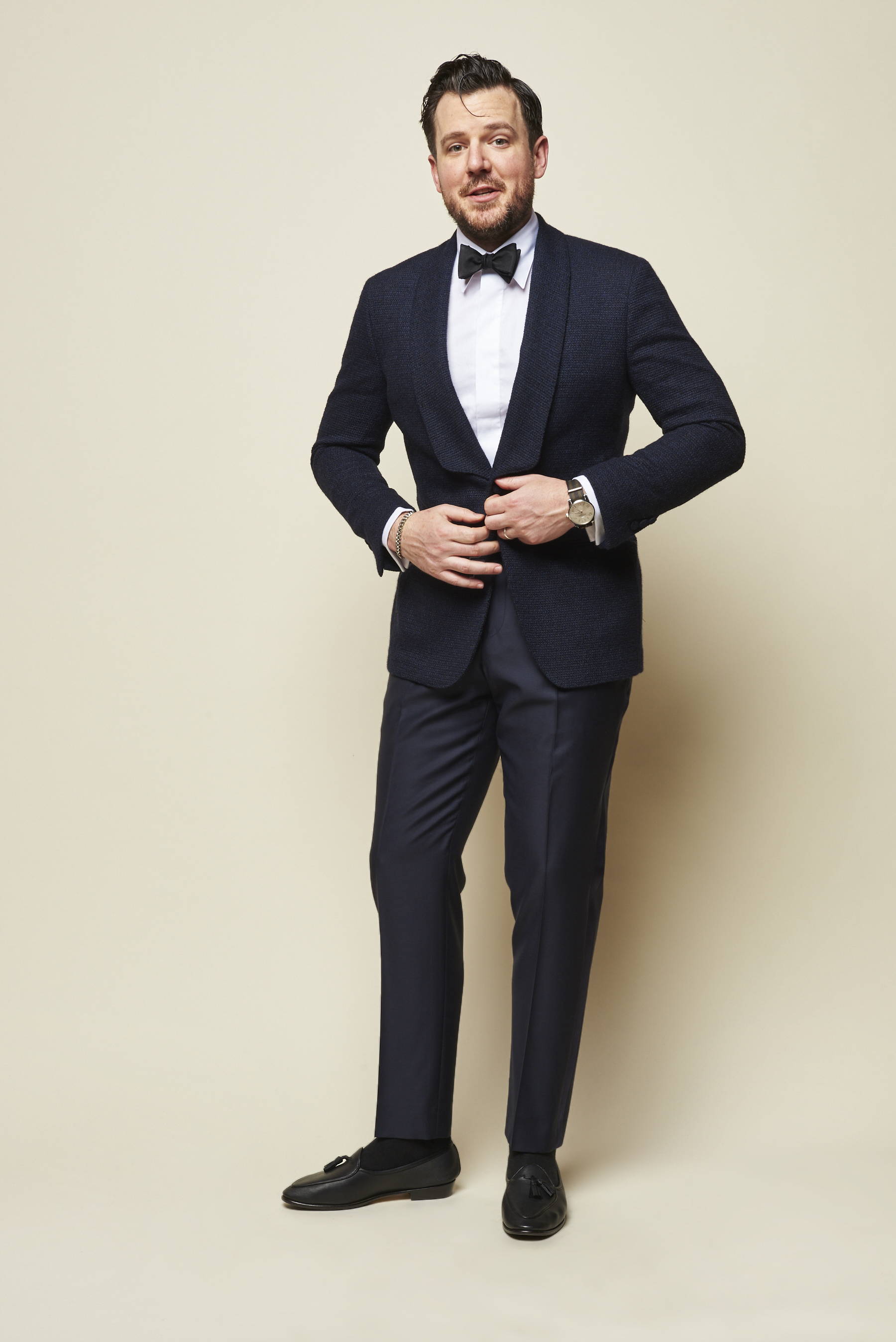 Not every formal event requires "black tie".
"Semi formal", "cocktail attire", "evening wear" - what does this all mean?
For me - it's a chance to pair a beautiful dinner jacket (like this knit alpaca) with an equally beautiful cashmere sweater (like this ivory mockneck), rather than the traditional white shirt and black bowtie.
The best part is - this look (below) is more comfortable than a t-shirt and jeans, and looks suave AF.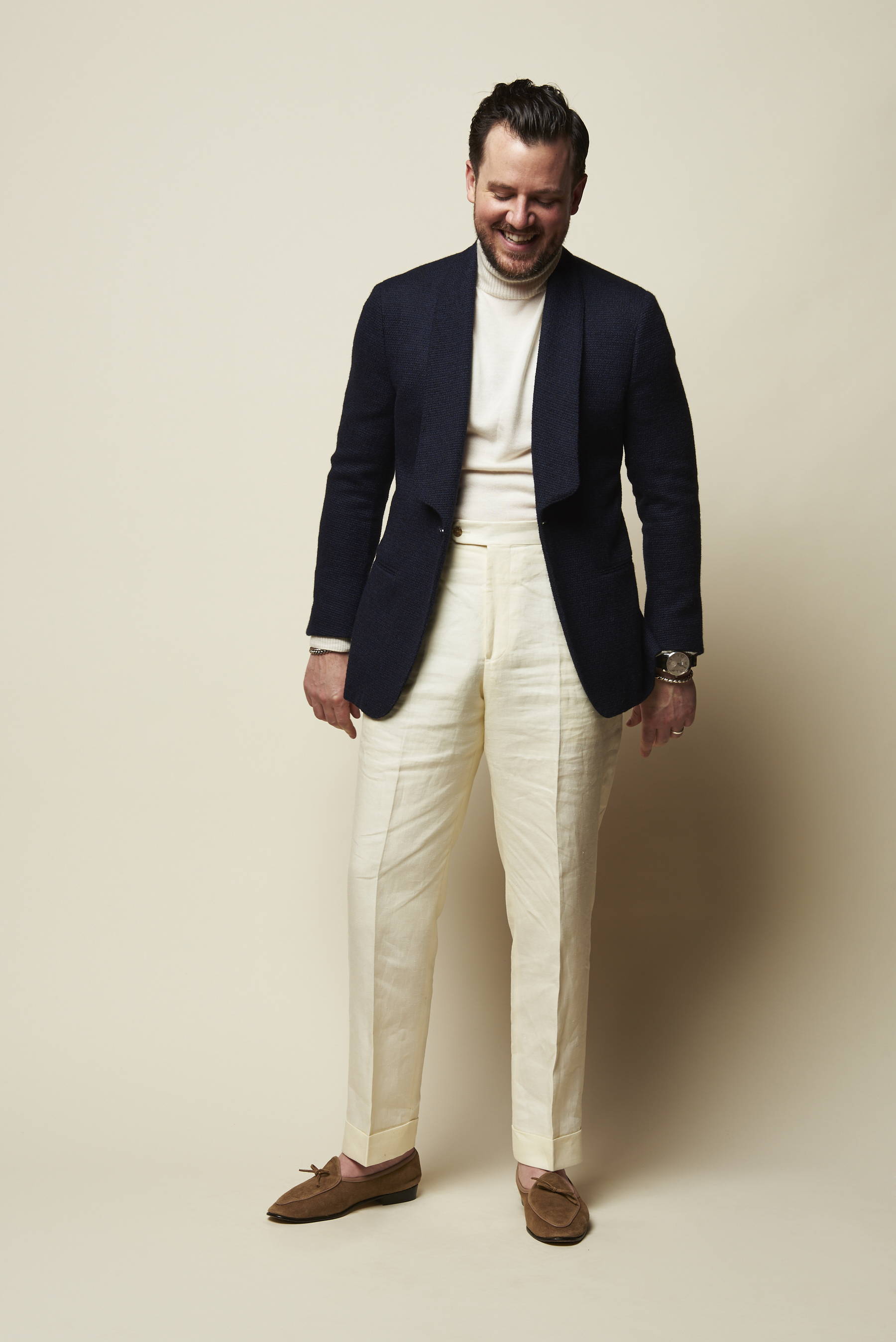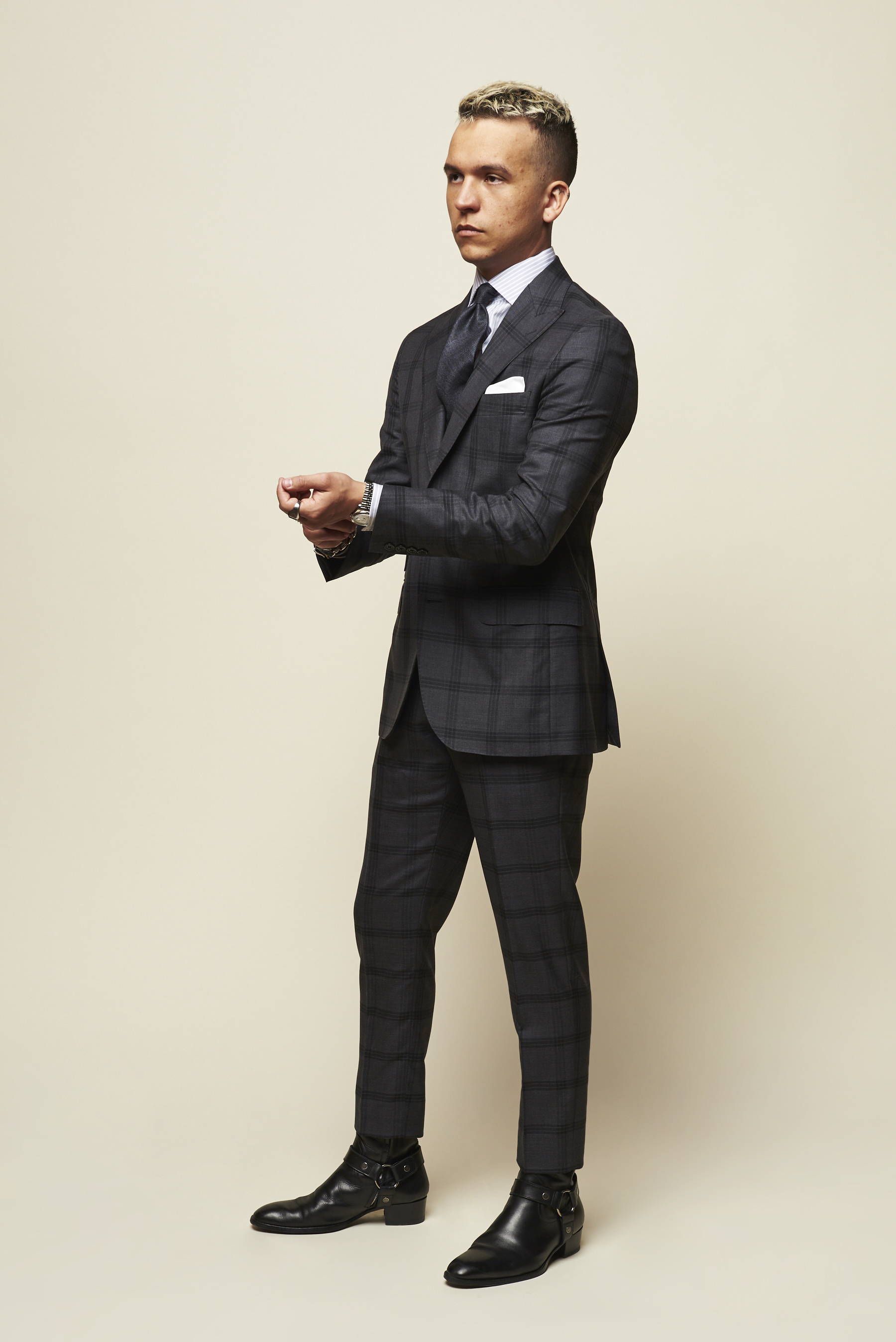 Here's another example of a sweater completely changing a tailored look, this time with a V-Neck sweater. 
Above: power business.
Below: designer street goth vibes.
The only difference: a black v-neck cashmere sweater instead of shirt and tie (and a shawl instead of the suit jacket).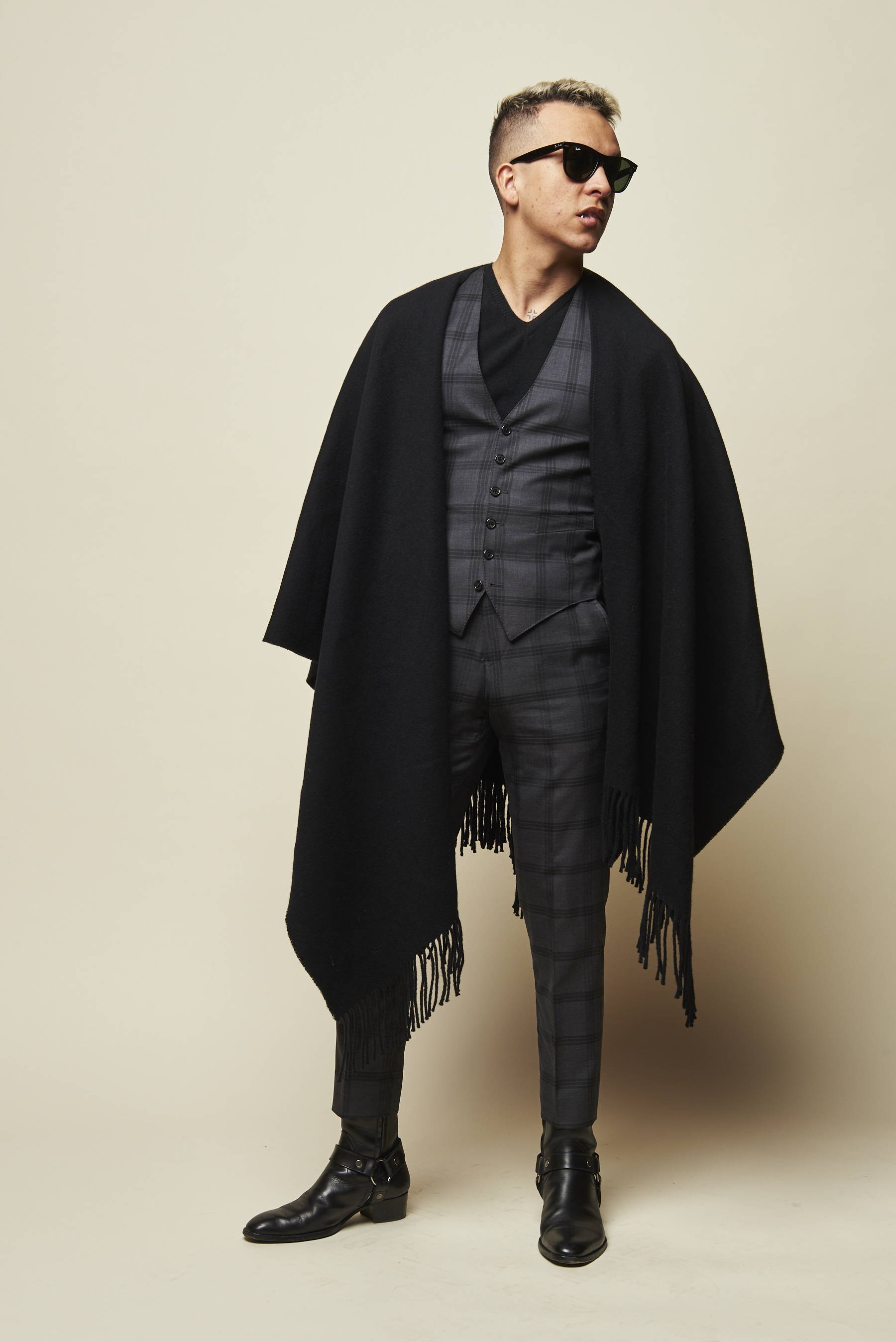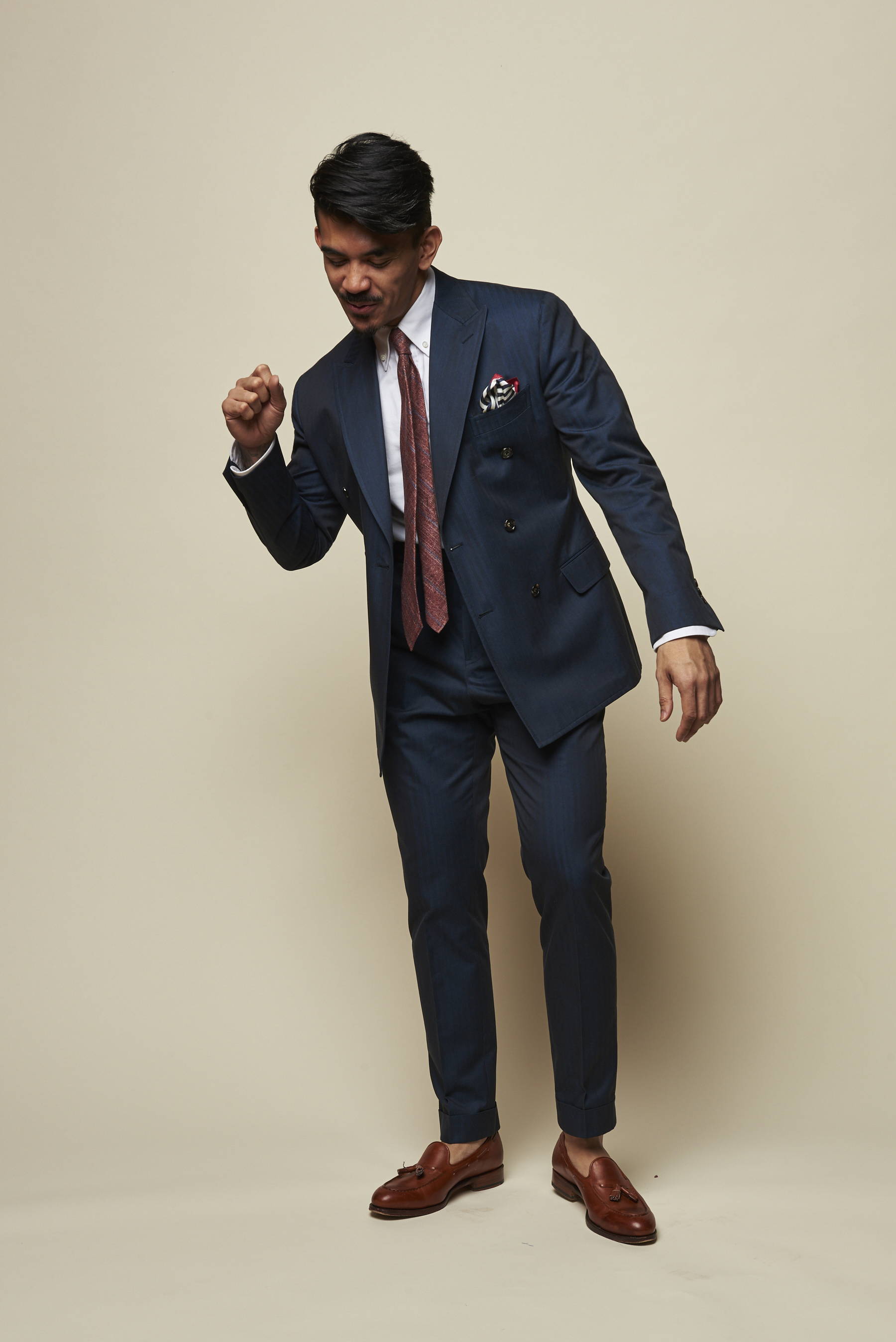 Seasonal tailoring - like this cotton solaro suit - is ideal to mix and match with knitwear, because it already leans more casual and leisurely. 
If you're new to "mixing up" tailoring, try starting with a monochromatic pairing. Here Wes keeps it all-navy and simply swaps the shirt and tie for a cashmere crewneck, and the DB suit jacket for a dyed seersucker shacket.
The look above is all about conveying professionalism. The look below is a casual look that you can wear virtually anywhere - from a casual day at the office, to a hot date, to a night out with the boys. 
In conclusion; there's no reason you can't take advantage of the beautiful fit and fabric of your tailoring, just because the office doesn't "call for it". After all, getting more use out of your "good clothes" is the best way to improve your personal style, and live more sustainably.
So try pairing your best tailoring with some fine knitwear. and wear it anywhere but the office.
Yours in style,
Dan Trepanier