We all know the NBA is turning into a bit of a fashion show these days, but the relationship between basketball and style is nothing new. Anybody who's played hoops understands that looking and feeling fresh while entering the gym gives you a very real psychological edge that can help your game. That has always been true, since before Clyde Frasier in his furs and Michael Jordan in his Ferraris.
But the spotlight on the players today is more intense, and competitive, than ever. In the world of social media and camera phones players are not only competing on the court, they're also competing to build their personal brands and fanbases in order to score big-figure endorsement deals. With the right look and the right reach, an NBA player can make more than his basketball contract by representing anything from colognes and body washes to grooming products and fashion lines.
Naturally, this opportunity, along with the emerging style culture of the NBA, leads players to seek assistance in the fashion department. LA-based stylist Brandon Williams, a former hooper himself, helps his clients (who include star guard Mike Conley, NBA veteran Matt Barnes, and former Olympian Michael Red) feel confident walking into the arena for a big game, as well as keep up with the growing wardrobe competition in the locker room.
The interesting thing we learned about Brandon's process as an NBA stylist is that his services and interests extend beyond just making sure his guys are sharply dressed for a press conference or red carpet appearance. Brandon takes it upon himself to really get to know his clients, in many cases becoming a very close friend. A right hand man. A Consiglieri, if you will. It's not just about shopping or putting together outfits, it's about helping players develop their overall brand image and stay ahead of the curve (with things like social media, website development, logos/branding, public appearances, media shoots, etc) all while they can focus on the one thing that they get paid to do: win basketball games.
We linked up with the Ohio native at his swanky Downtown LA loft space to learn a little more about life as an NBA stylist, and to share his personal style with ya'll. Here are some of Brandon's go-to pieces whether he's on the clock or off, which doesn't really look much different.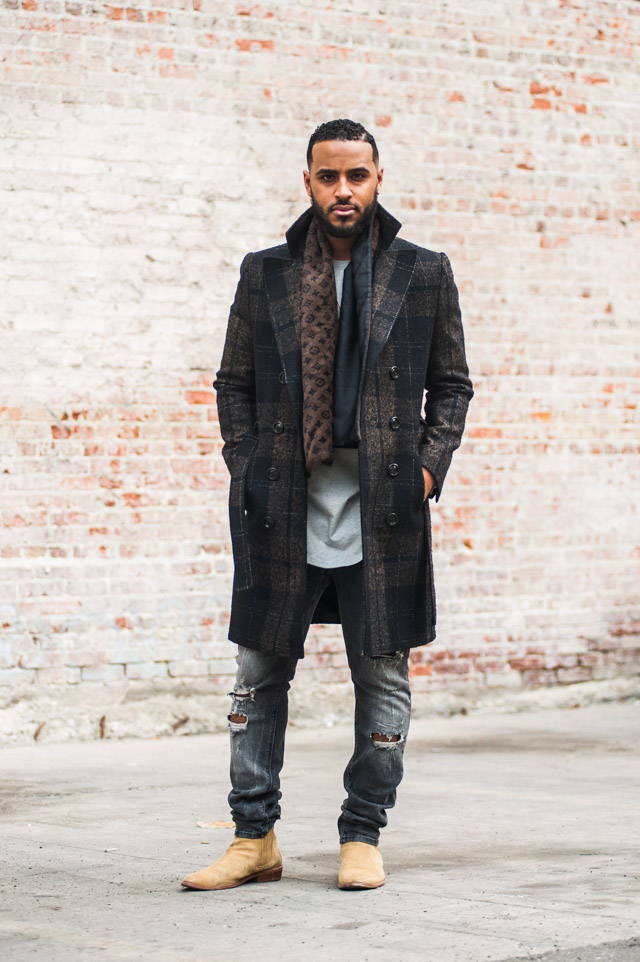 "I don't claim to be the flyest guy around, I just understand my players and their goals. It's not about doing something flashy or the most "in" thing. It's about doing the "right" thing to represent the person. Each of these players is a personal brand, and with any good brand there has to be consistency, whether it's Coca Cola, Goodyear, Firestone, etc. I want to be able to look back at my players, whether it's the evolution of their career or their own product line, and feel that I was able to help them realize their vision. I'd like to be a bridge for guys to transcend their sporting achievements into the world of entertainment, fashion, music, whatever it may be."
Brandon definitely understands is the power of a tailored topcoat, the versatility of the chelsea boot, and the suaveness of grey and brown.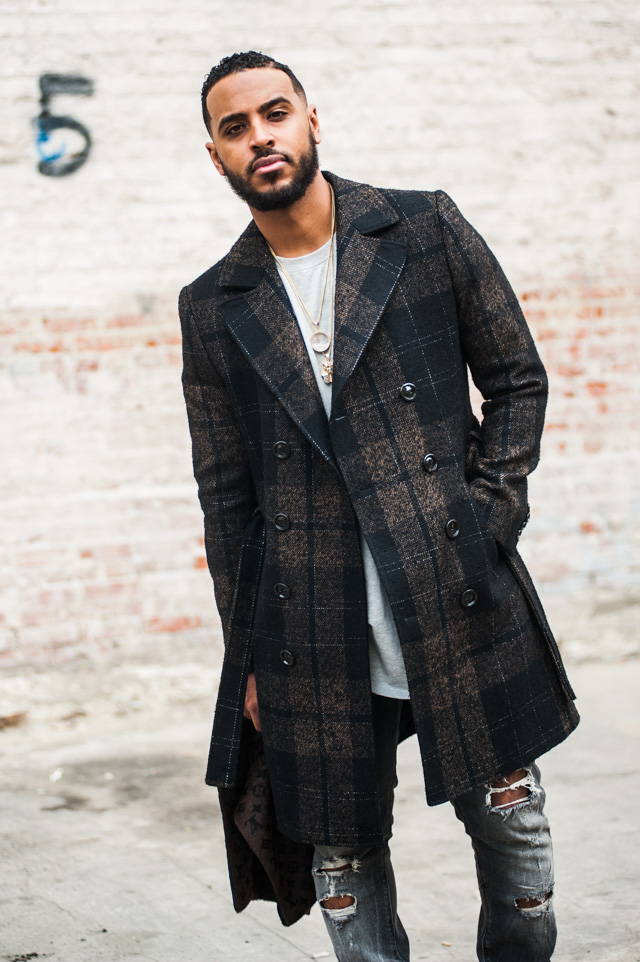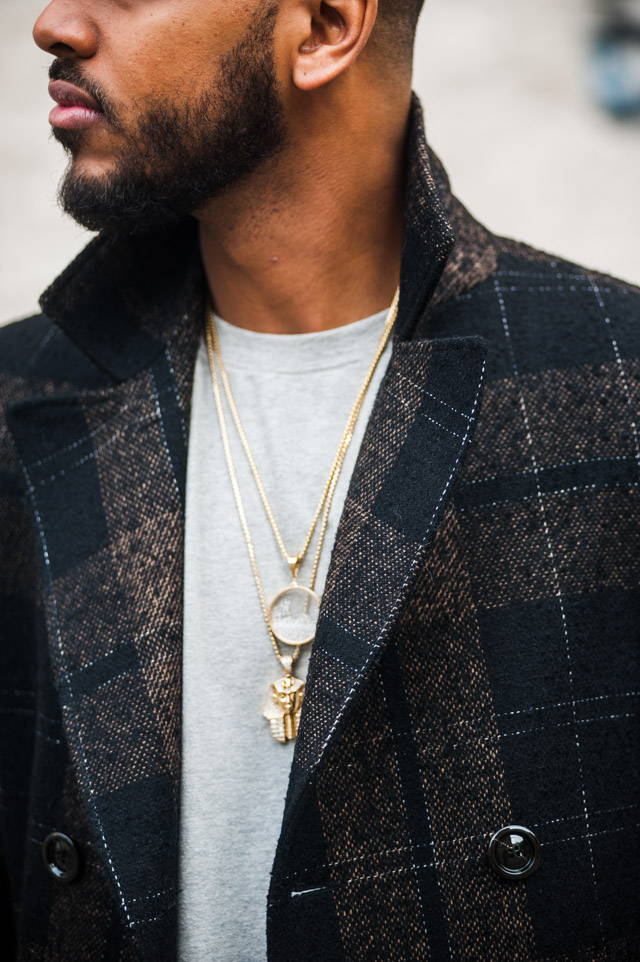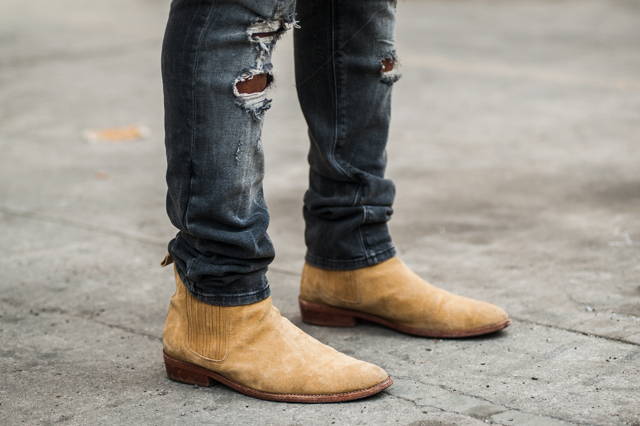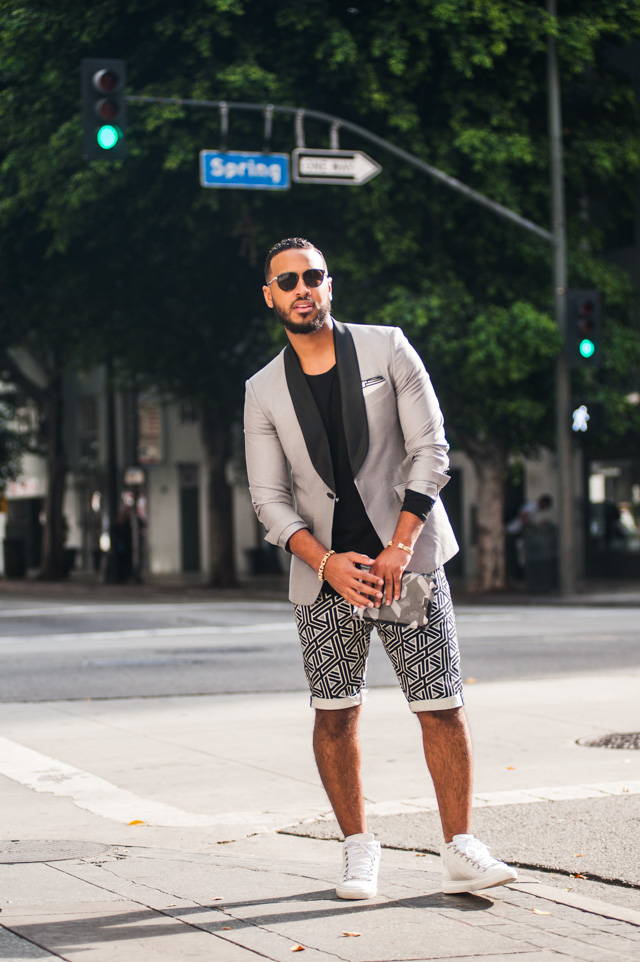 Everybody loves a good trim-cut dinner jacket. Wearing one with a t-shirt and graphic print shorts takes some cojones, and some styling chops.
Like any good stylist, Brandon mixes well-made investment pieces (like this bespoke shawl jacket and these designer sneakers) with low-end basic and trend pieces (like the Urban Outfitters scoop-neck tee and H&M graphic print shorts).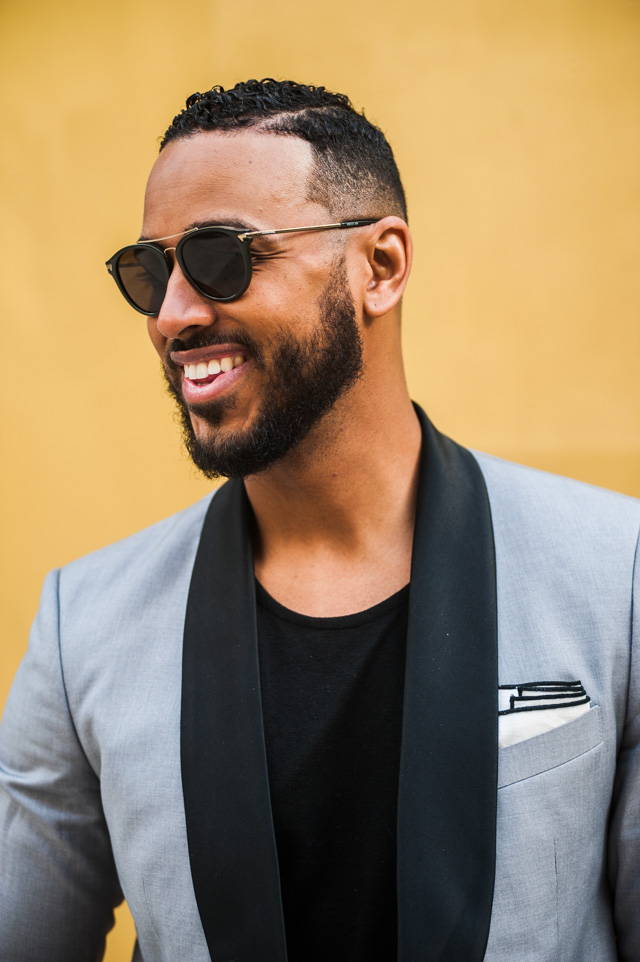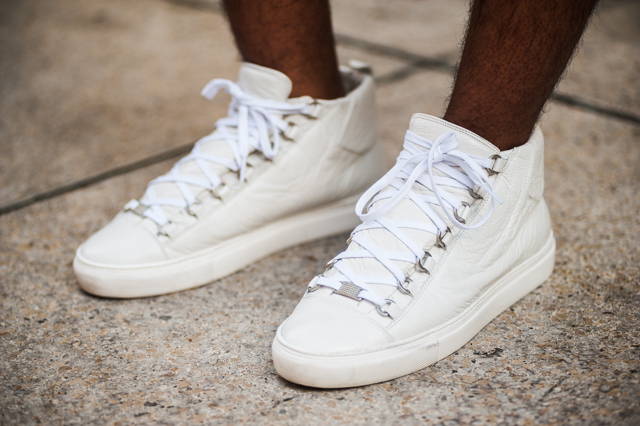 This particular look really represents the style emerging in downtown Los Angeles right now: black & grey, leather & denim, urban & luxury.
The DTLA creative scene is still relatively small, but growing rapidly. It's still a little grimy downtown, which is what I love about it. You have a young crop of hungry creatives who are making things happen, mixed with a significant number of clothing workshops who are still producing downtown in the garment district, which makes it a good place for a hustler looking to break their way into the fashion scene. It's like NYC before it got so shiny and expensive that the cool people started moving out.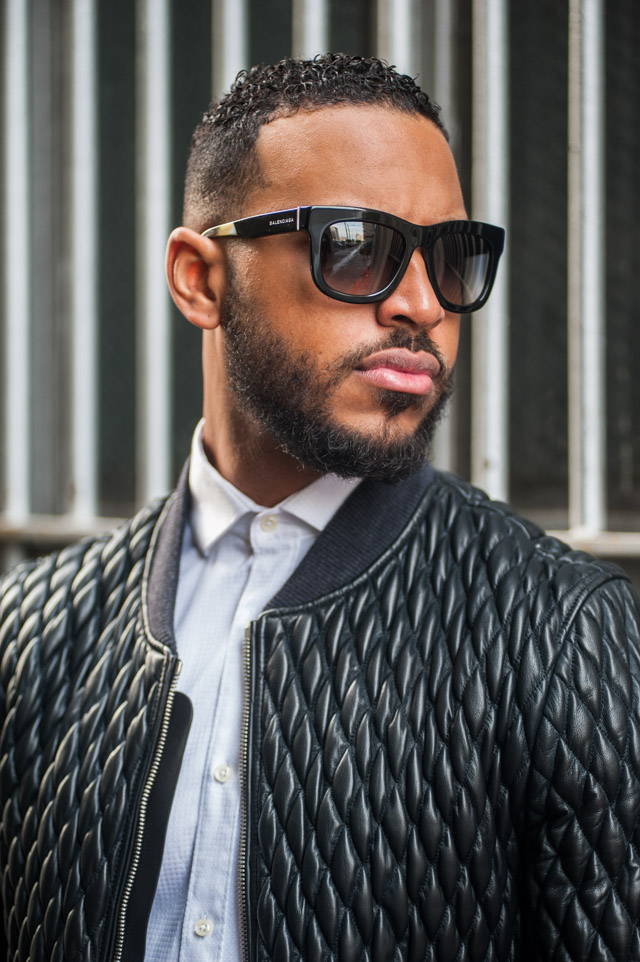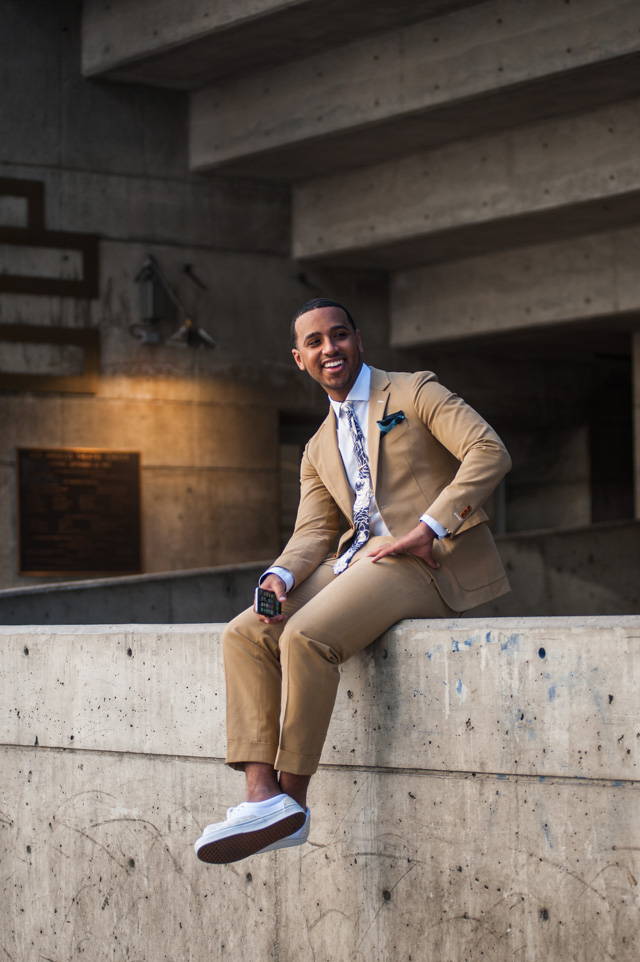 As we've recently touched on, the men's suit has been around for more than a hundred years. It's been trim, it's been wide, it's been minimal, it's been eccentric... Right now it's all about keeping it trim and putting your own spin on it. For Brandon, a bball junkie/sneaker collector/man on the move, that means dressing it down with a pair of custom Vans in luxury designer leather.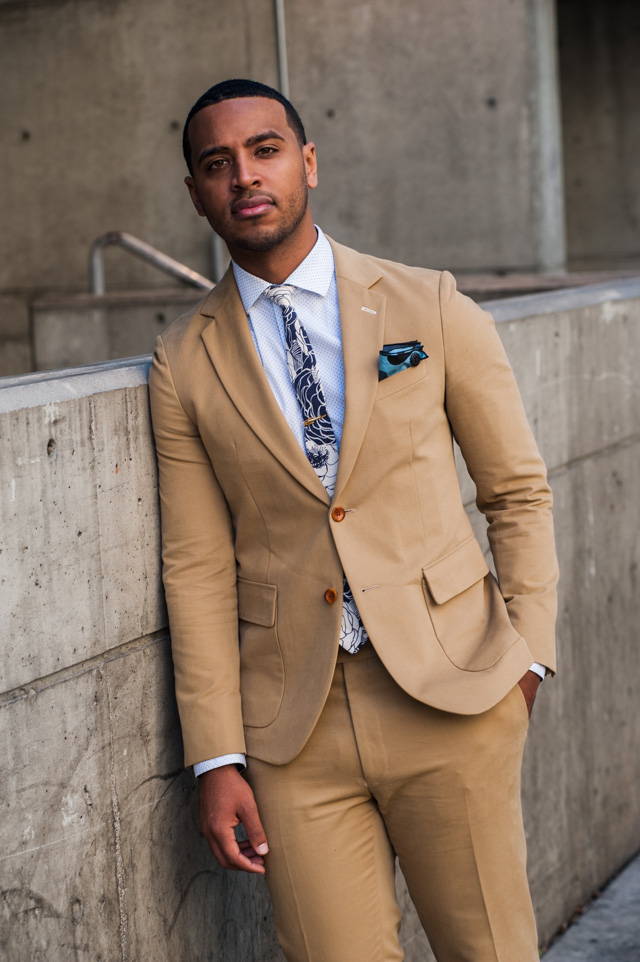 Thanks, as always, for reading and special thanks to Brandon for participating!
Yours in style,
Dan