Articles of Style is not about me or the team. It's about you – the readers and the clients.
We are simply a guide, here to serve and help you navigate the world of men's fashion.
We know that fashion can be confusing, frustrating and non-inclusive. The industry is designed this way. Brands confuse you with "trends" and sell you cheap bullshit that doesn't last so you will continue to spend more money every season and get stuck on a virtual trendster wheel of consumption. It's not about improving your life. It's about taking your money.
We are here to show you that there is a better way, and the best way to prove how we can help you is to share real stories from real customers.
So we asked some of our customers five basic questions about their AOS experience.
In this edition, we feature New Jersey native Andrew Kim.
1. What was the problem you were having before you discovered our products/services?
One of the most difficult problems I had before discovering AoS was with my identity. When I was younger, I tried to blend in with others by doing whatever was popular. I tried dressing like everyone else, buying name-brand crap that was over-priced but cheap quality. Most of the stuff went"out of style" so quickly that I was constantly spending money to chase the next trend.
2. What did the frustration feel like as you tried to solve that problem?
I felt so stupid, buying crap that I didn't like, wearing a few times, and throwing out a few months later. I remember asking myself: "Why is all this stuff so expensive? "Why doesn't any of it fit me the way I want it to?" And most importantly, "Why don't I like what I'm wearing?" The answer was obvious; those clothes didn't express who I was. I didn't want to be like everyone else, I wanted to be me.
3. What was different about our product/service?
Articles of Style is different from all the other brands I've tried because they make products that fit the individual, not the crowd. They go against the grain, focusing on the client's personality, lifestyle, and future plans…rather than trying to make as much money as possible. Their attention and care towards their clients is what puts Articles of Style leagues above any name-brand company.
4. Take us to the moment when you realized our product/service was actually working to solve your problem.
Articles of Style was one of the biggest contributors to my growth as an individual. The moment I realized this was when I received the final product of my first suit. I felt more confident, more focused, more like me. It fit me perfectly, accentuating the best parts of myself. I was able to see the best version of myself throughout the process.
5. Tell us what life looks like now that your problem is solved or being solved.
Through this process, I feel in control of who I am, no longer trying to do what's considered popular. I've come to understand myself better as a person, what I like and what I don't like, and most importantly who I want to be. Articles of Style and their emphasis on sustainable, generational, and beautiful clothing has changed me more than I thought was possible.
WOW! Thanks for sharing Andrew. It's feedback like this that makes all of our hard work worth it.
You can follow Andrew on Instagram @ak_anchored
Thanks, as always for reading.
Yours in style,
Dan Trepanier
NEED HELP WITH YOUR WARDROBE?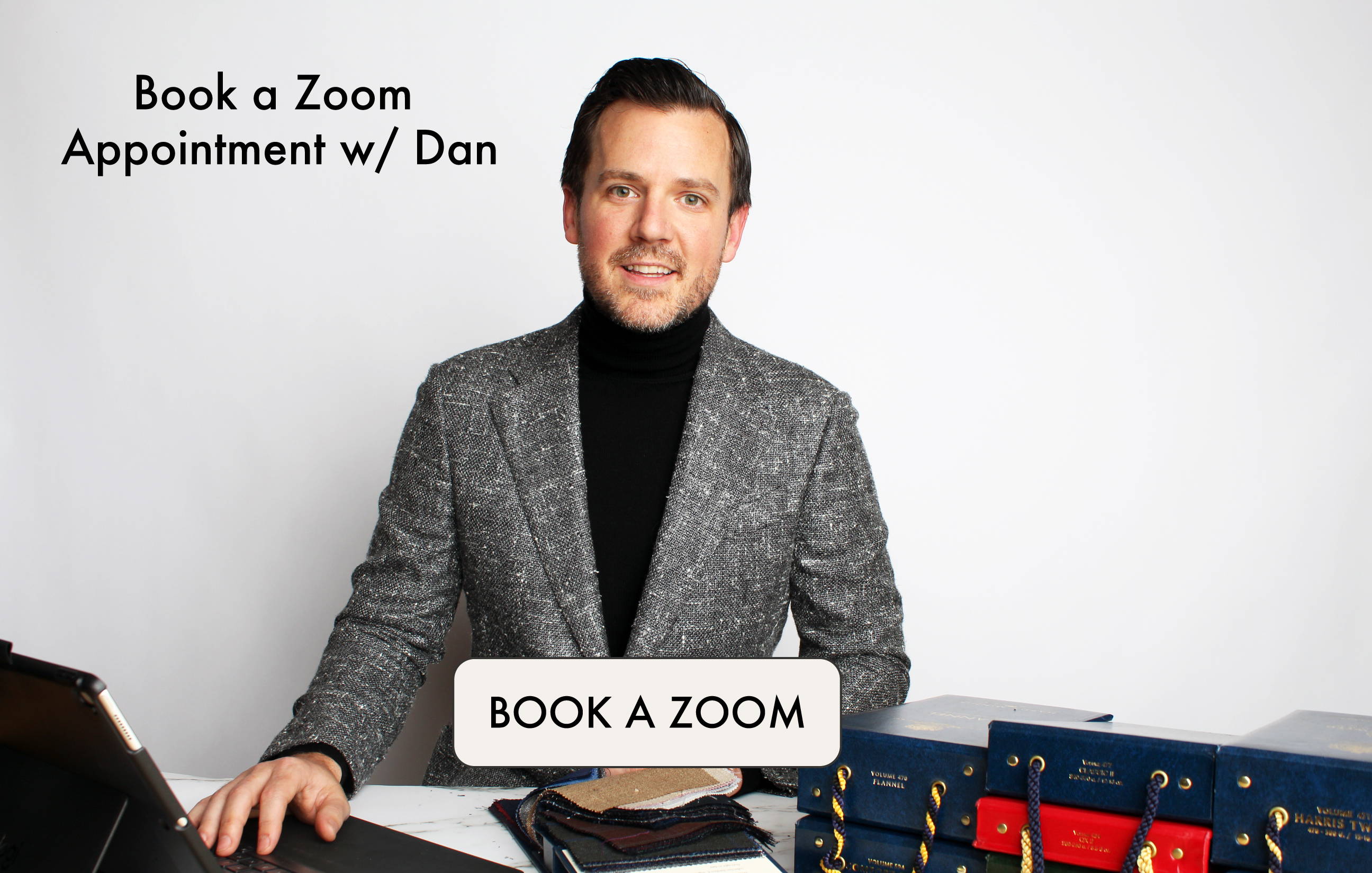 MORE FROM ARTICLES OF STYLE