Grayson Knight was born in Nashville, lives in NYC, manages Billy Reid on Bond Street, and is one of the coolest guys you can meet.
Here he gives us a glimpse of his Monday-Friday style, which is best describe as Tattooed & Timeless.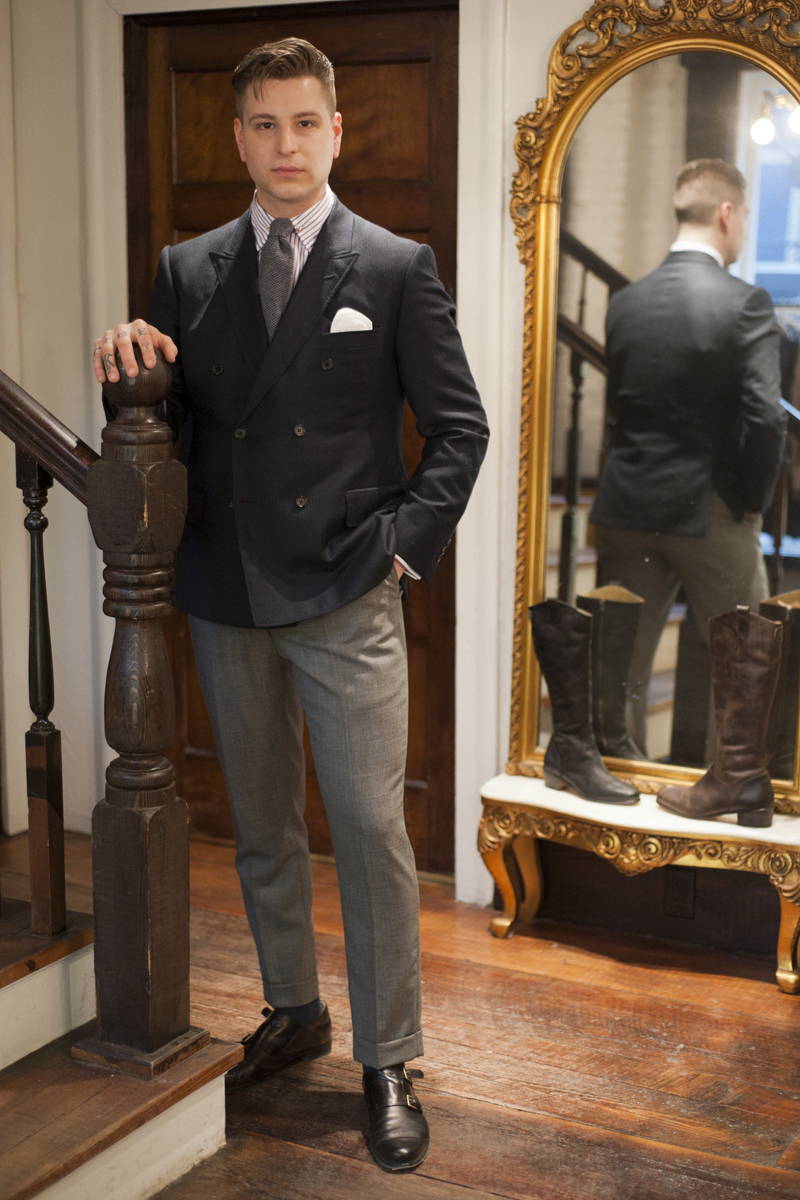 "This navy DB chalkstripe flannel jacket was custom made at Primo Coat corp. in Long Island City, NY.
My favorite part about this jacket is the roped shoulders which help define and balance my very sloping shoulders.  The roping gives it an elevated look that, in my opinion, adds breadth to the DB jacket."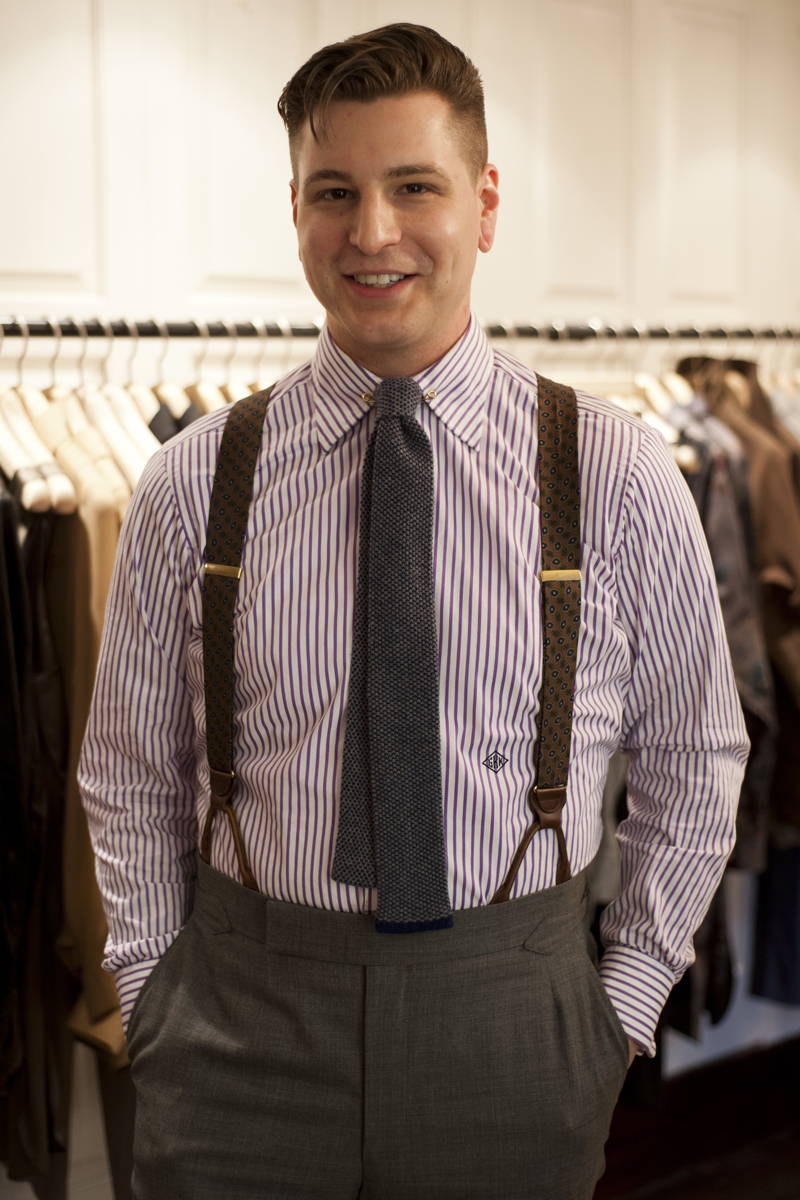 "The lavender broad stripe shirt is custom made by Billy Reid.  I chose the grey wool tie to add some simplicity to an already striped outfit."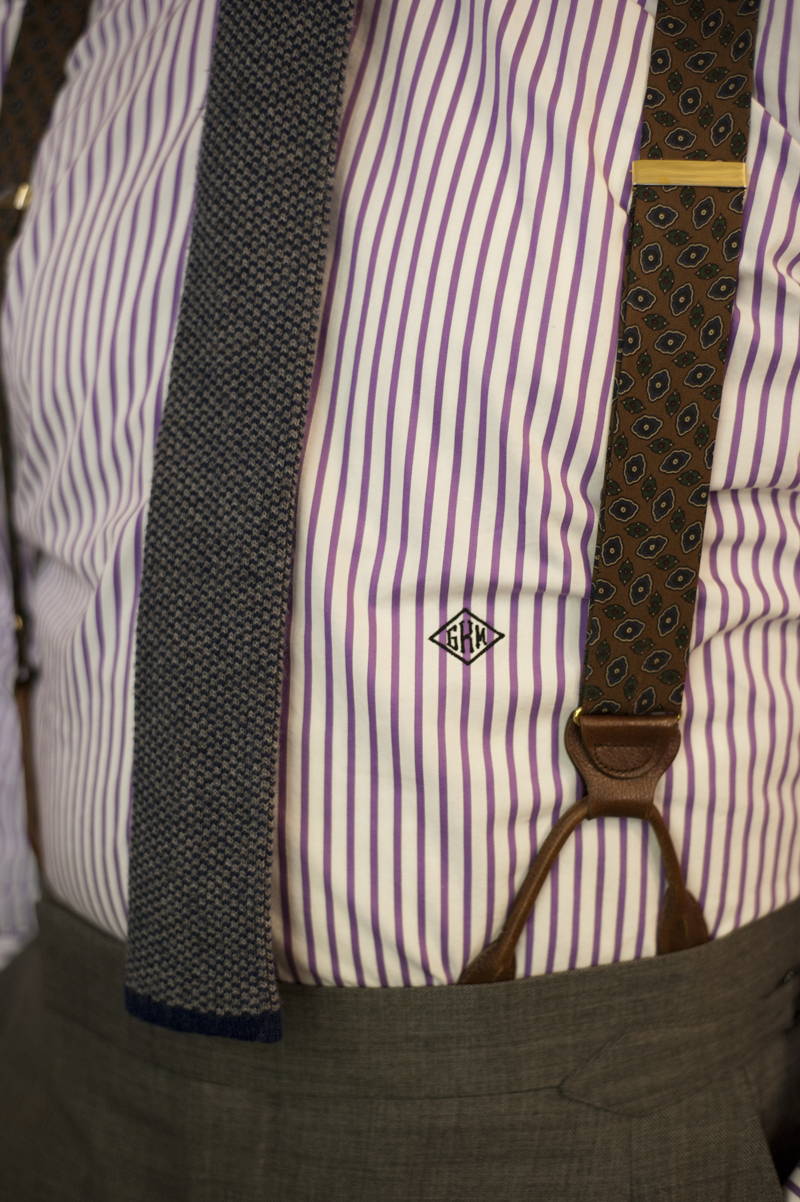 "The shoes are from Billy Reid as well and are from the current collection.  What really sets these black double monks apart is the curved cap toe!"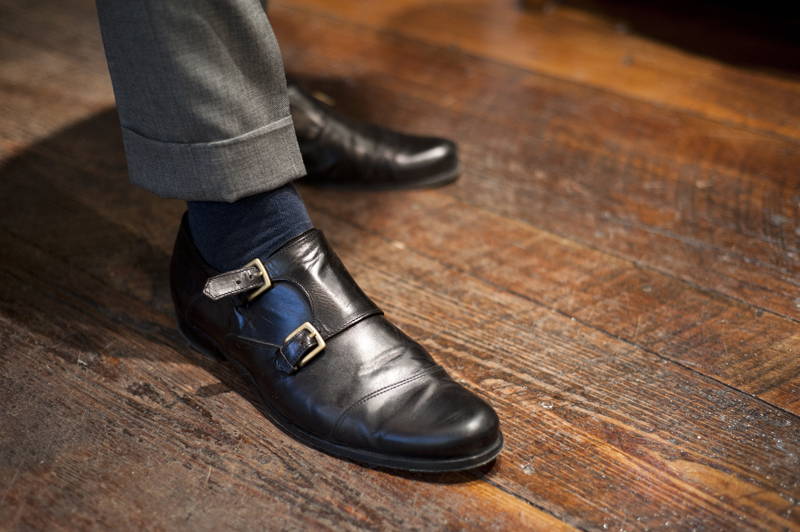 2. Old-School x New-School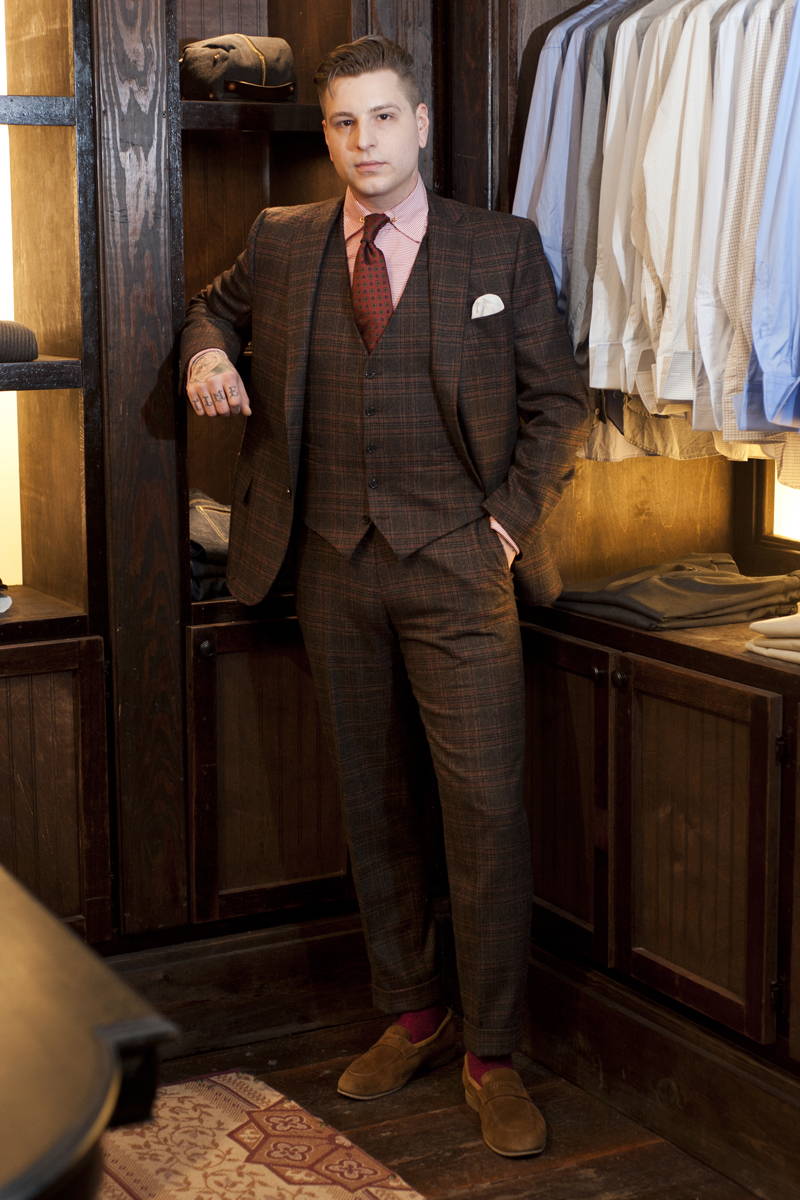 "This is my favorite 3 piece from Billy Reid this season, manufactured at Southwick in Haverhill Massachussets. The shirt is Billy Reid Custom as well; classic university stripe, but cut horizontally.
All accessories (cufflinks, tie pin, braces) are vintage and reclaimed."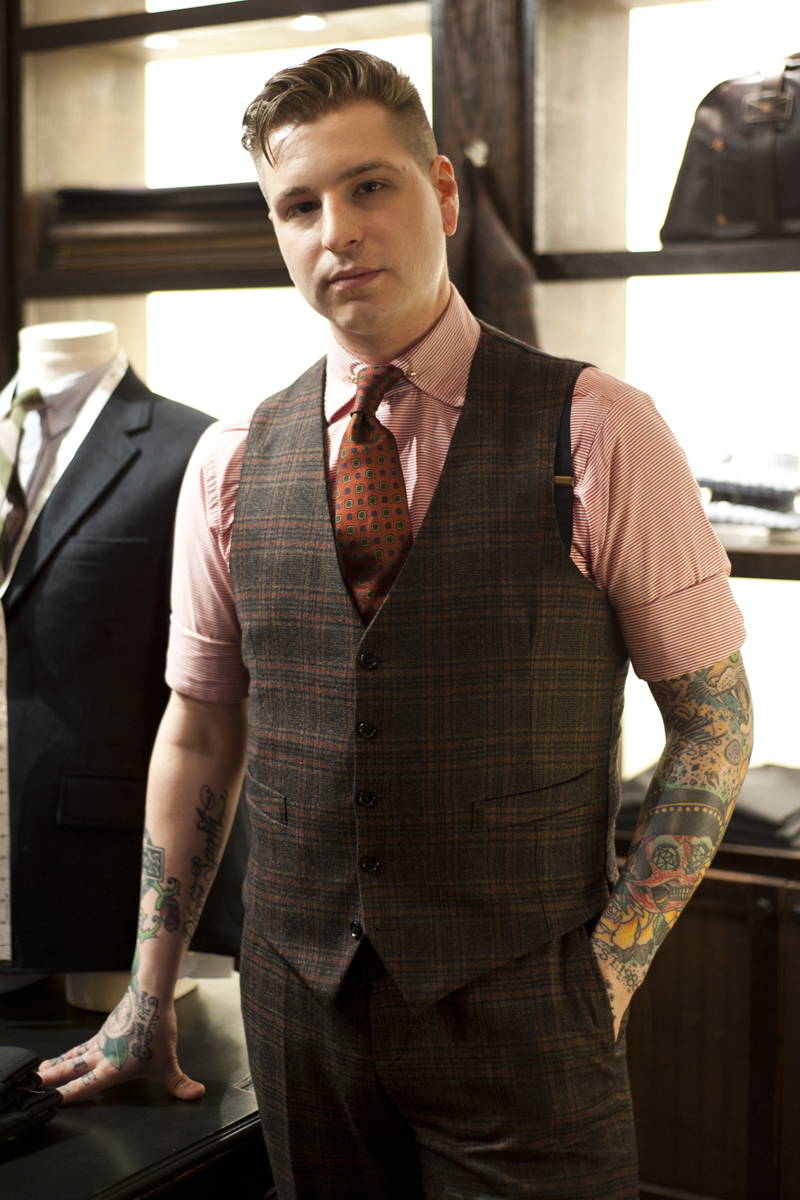 The combination of old-school fabrics and vintage accessories with new-school sleeve tats creates an awesome contrast. His look is worth a thousand words.
And Grayson has some awesome tats, each with a unique backstory about his life.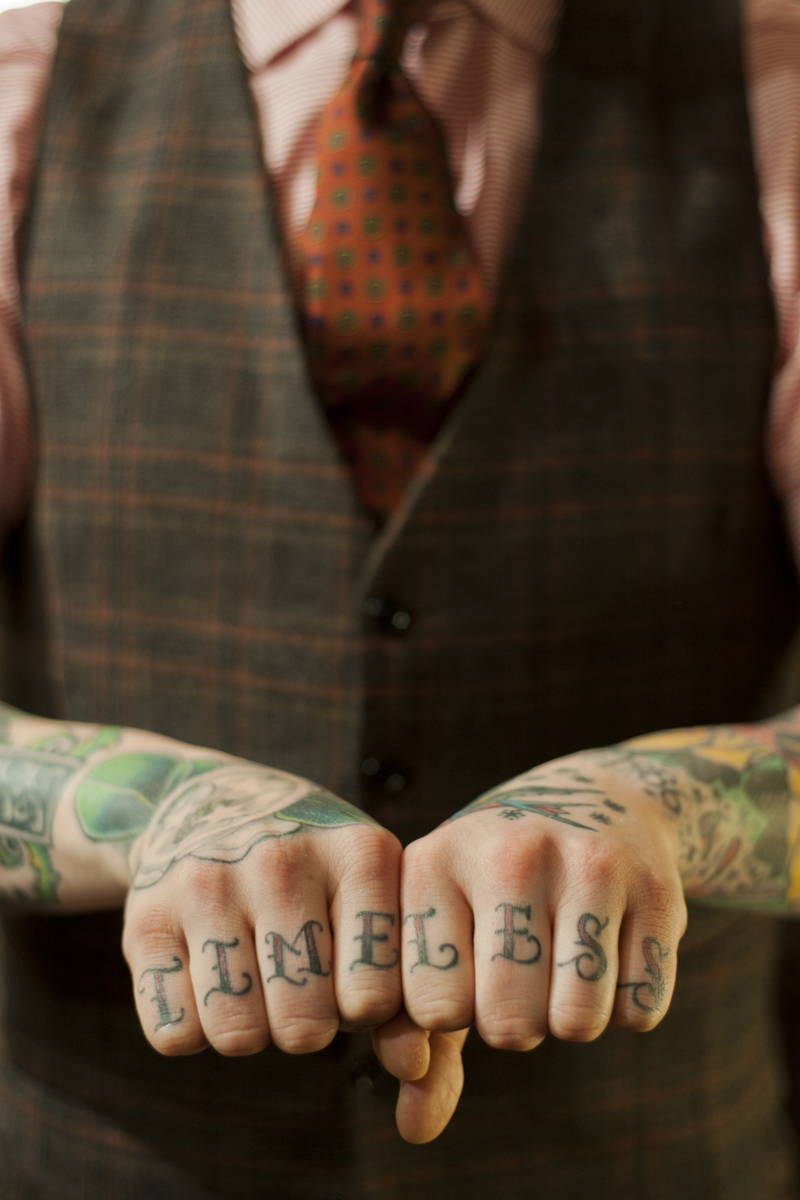 "The distressed brown suede loafers are from our spring 2011 collection. Timeless."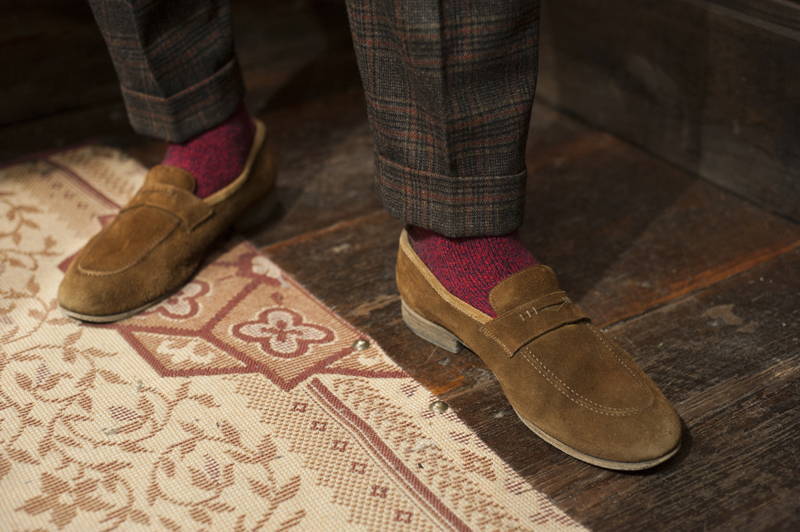 3. Southern Sophistication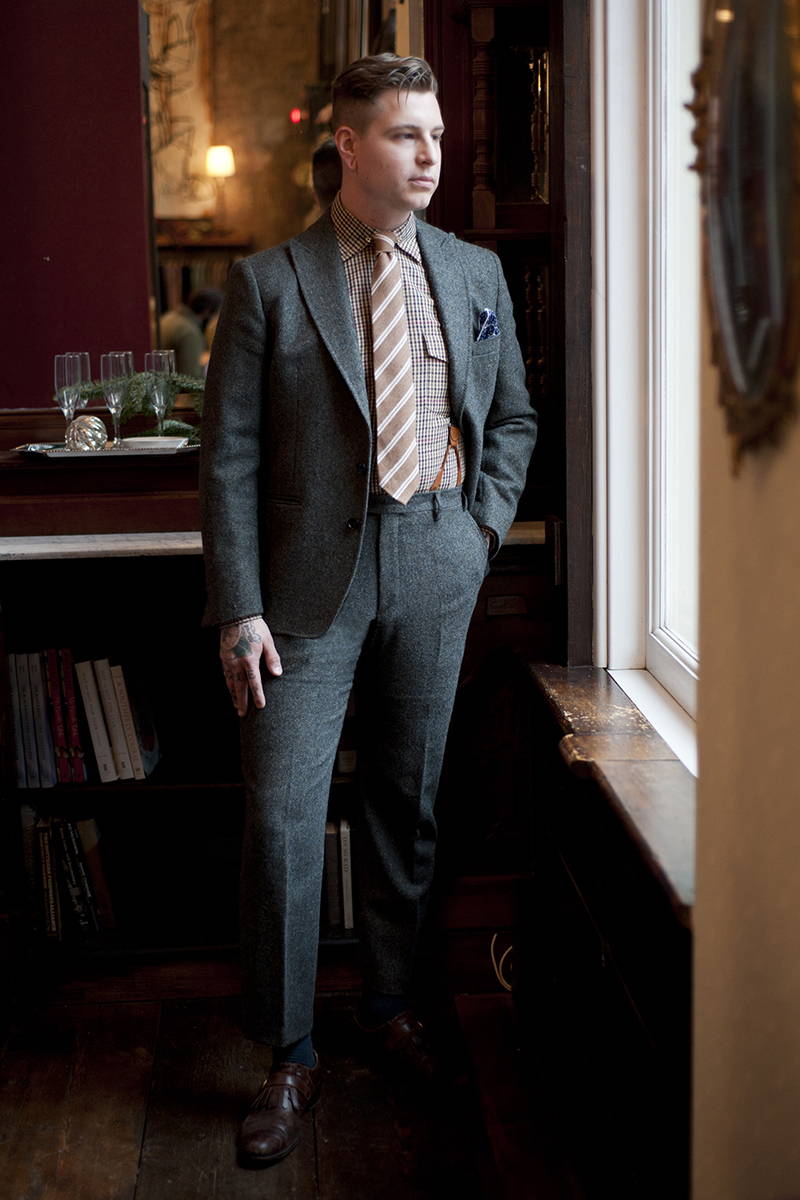 "This herringbone tweed suit has a gorgeous green/charcoal color to it.  The peak lapel and shorter cut of the jacket give it the exact silhouette I was looking for.
The shirt is custom made by Billy Reid and the tie is from the current season - a wonderful silk/cashmere/wool blend."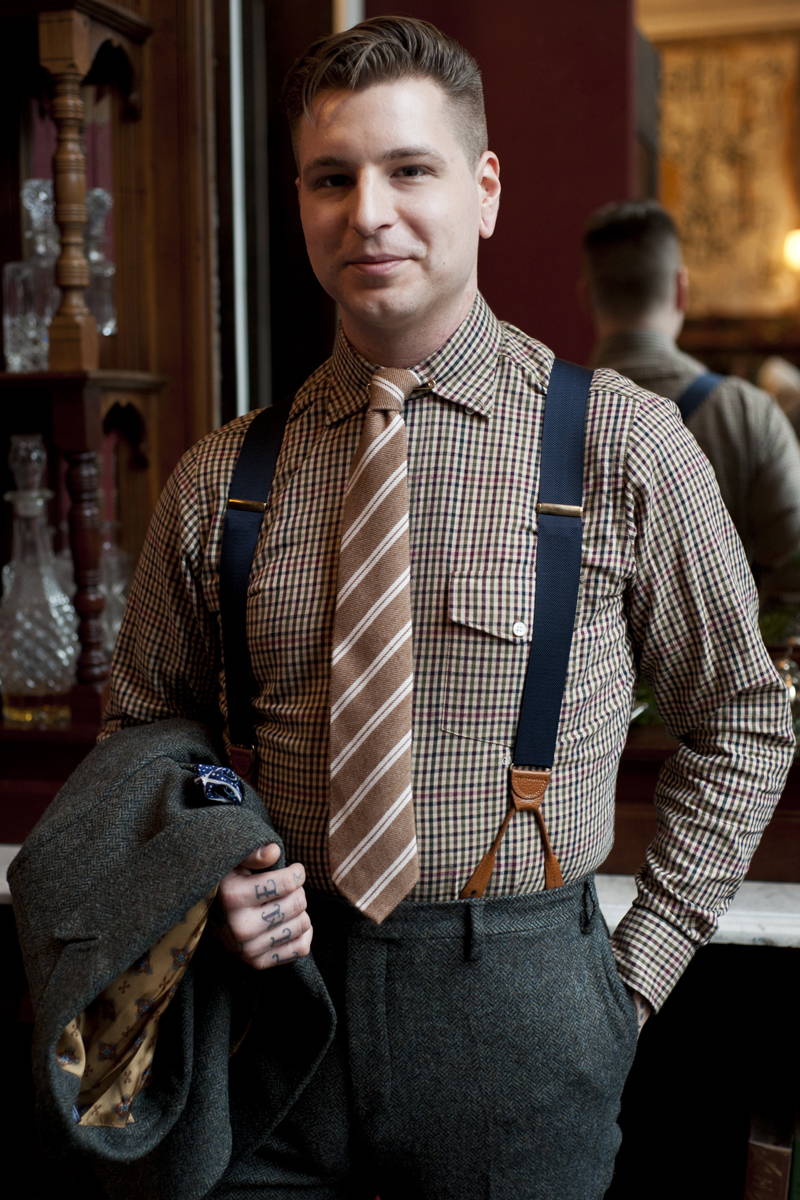 Grayson wears braces everyday, with his trousers slightly higher on the waist.
A comfortable, functional, and stylish look that shows respect to old school menswear.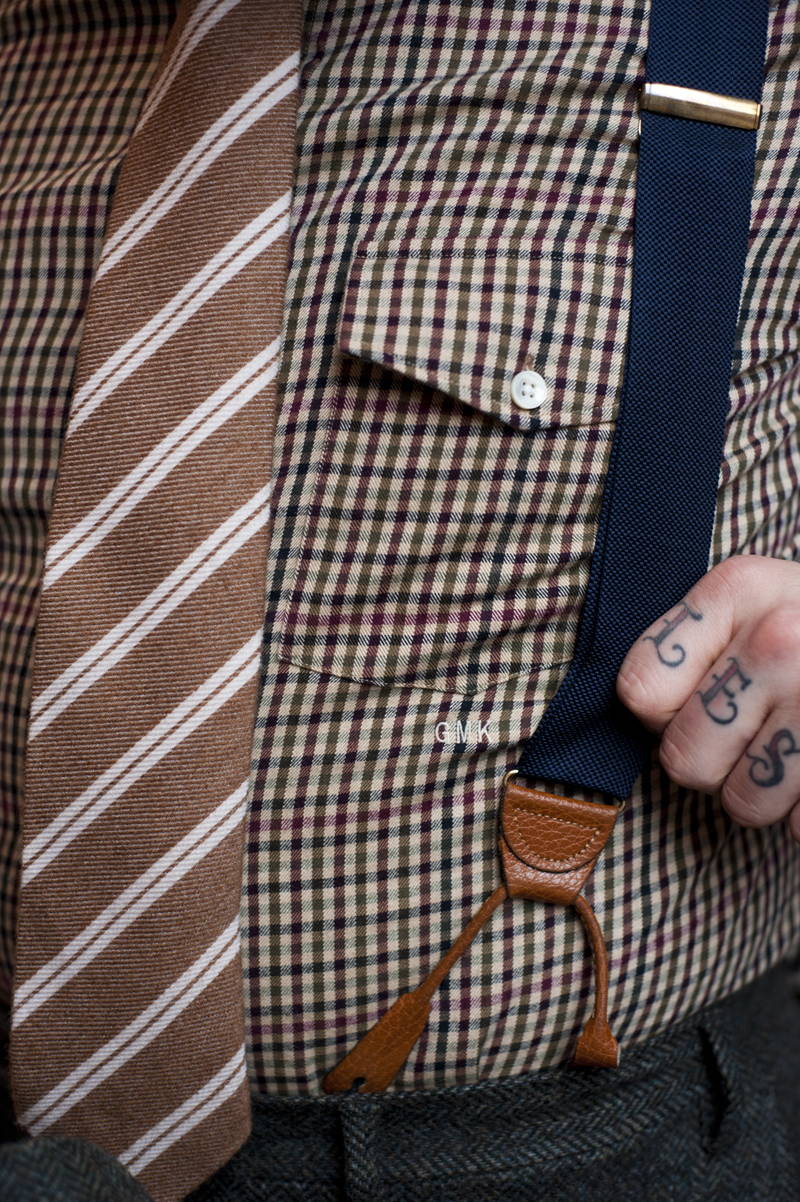 Kilted single monk captoe loafers? Hell yea!
Even better beat-up.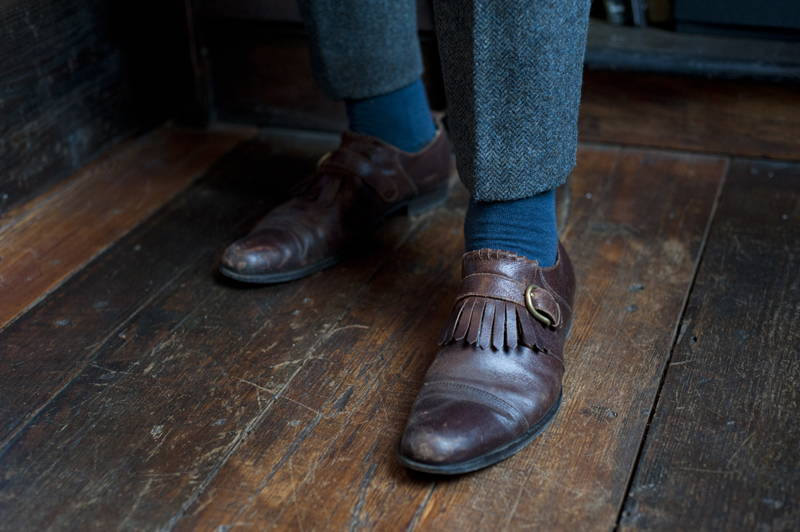 Thanks, as always, for reading.
Yours in style,
Dan
Photography by Alex Crawford.