Jidenna Theodore Mobisson goes by many names – The Chief, The Classic Man, or simply by his stage name Jidenna.
His music – much like his style – is a mixed bag of far-flung inspirations. His sound is part Jazz, part Hip Hop, and part Nigerian Highlife, which makes sense coming from a half-Wisconsinite, half-Nigerian who learned the power of fashion from his psychology professor and has a Stanford degree in "Ritualistic Arts".
Jidenna is one of the most interesting people I've met in show-business. He's a walking contradiction who spends as much time looking forward as he does looking inward. On one hand he's an introverted academic, on the other he's an outspoken performer. Sometimes he's a singer, sometimes he's a rapper, sometimes he's a dancer, composer, producer, writer, social activist, etc. And when it comes to his style, he's part "Classic Man" (known for bespoke suits and vintage collars), and part "every day millennial" (dressed-down in t-shirts, fitted caps, and sneakers) – and that is most certainly by design.
One of my favorite conversations – and we dove deep on many topics – was about his usage of tailoring and a gentlemanly aesthetic to create a personal brand that embodies integrity, honesty, and "good vibes" that resonate internationally. He believes that clothing and style can be a tool to inspire and influence those around us in a positive way (a subject that is near and dear to my heart), but only if it is done in a relatable way. After all, "we only love Superman because we can identify with Clark Kent"… 
We were honored to make two suits for Jidenna for his current "Long Live the Chief Tour".
Before he left we got together at Gold Bar NYC to show you his fabric selections.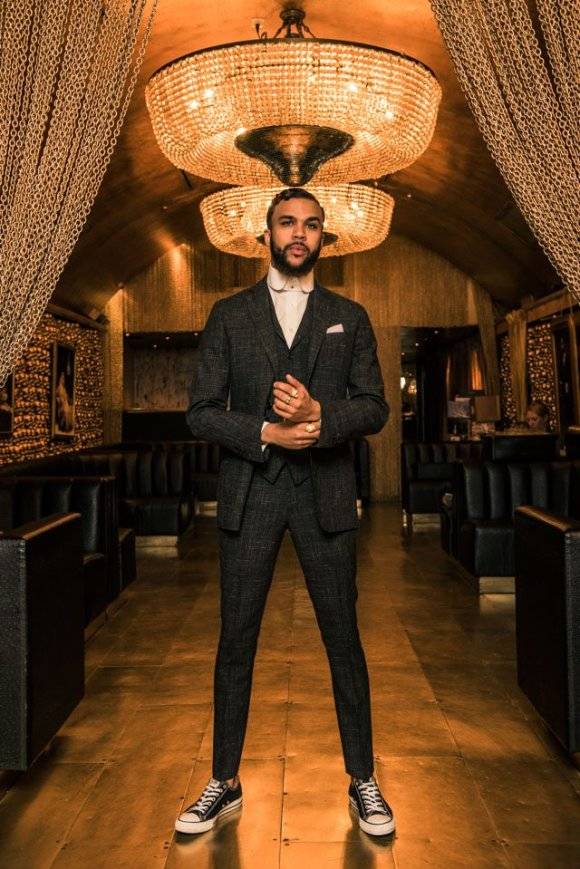 When you're on stage busting moves, you need something that breathes well.
Our "Black Static Wool & Linen" fabric is a blend of tropical wool (75%) and linen (25%) woven in Biella, Italy by the lightweight textile experts at Ormezzano. This game-changing blend gives you the durability, versatility and performance of wool, with the breathability, texture and natural elegance of linen. It won't wrinkle as much as a pure linen, of course, but it does retain some of that non-chalant charm to help bring your Spring/Summer wardrobe to a new level.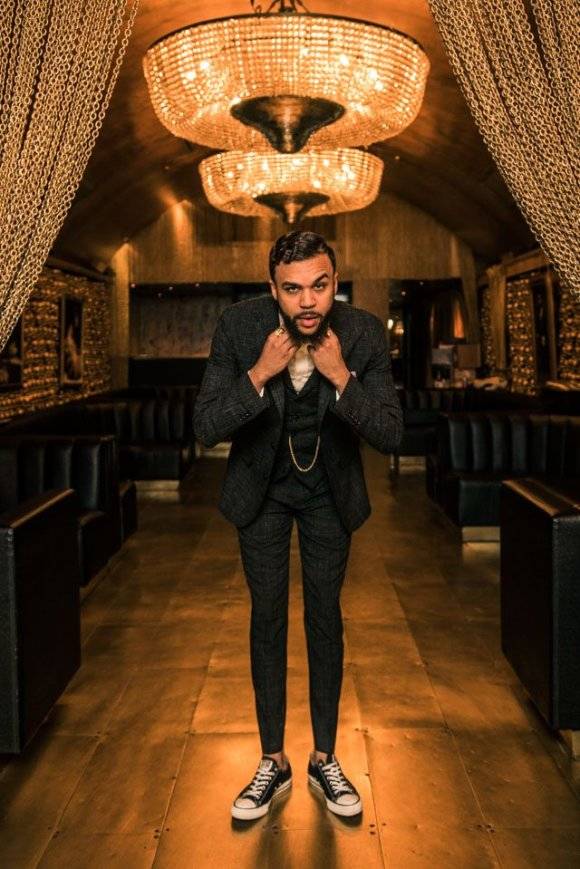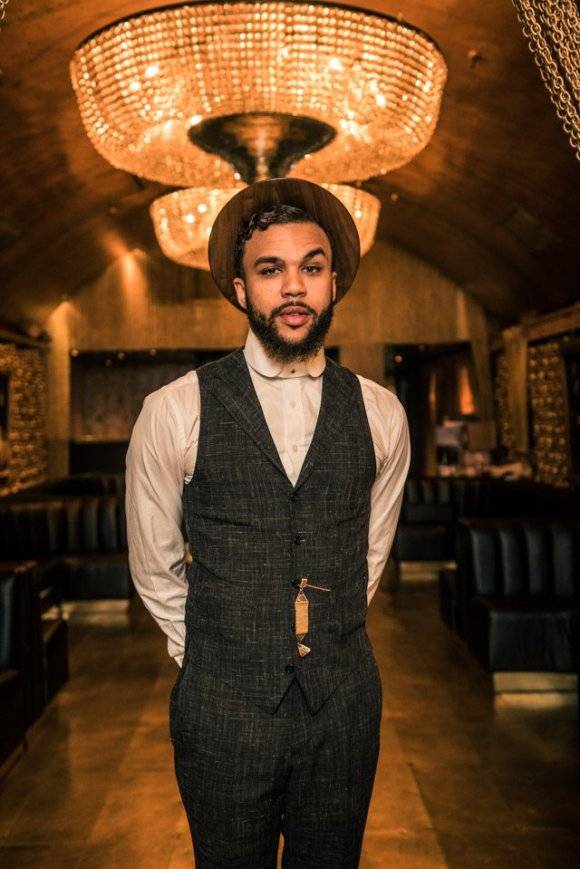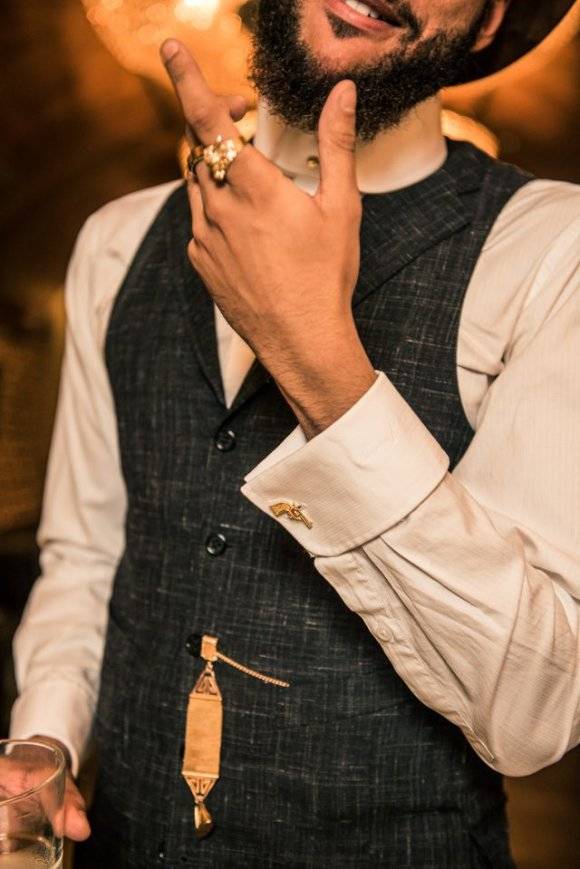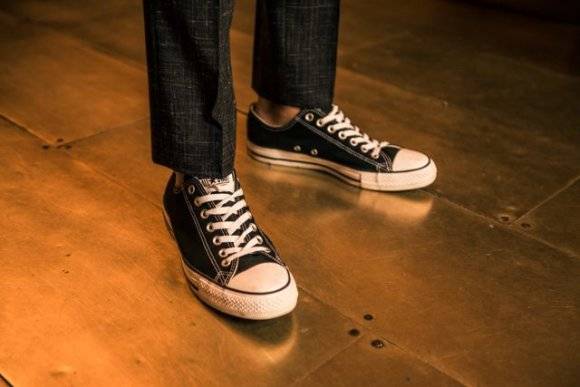 For his second suit, he chose an Italian guncheck fabric with more color, energy and "swank" (a term that is perfect to describe his style).
Our Acorn Guncheck fabric is a lightweight blend of wool (38%), silk (31%) and linen (31%) rendered in a beautiful mix of forest green, chestnut brown, and sunshine gold. This all-natural fabric takes all the best tones from Mother Nature herself and blends them in a timeless pattern that's about as versatile as it gets. This one is meant to be worn as a sportcoat and separate trouser (very limited fabric remaining on this one!).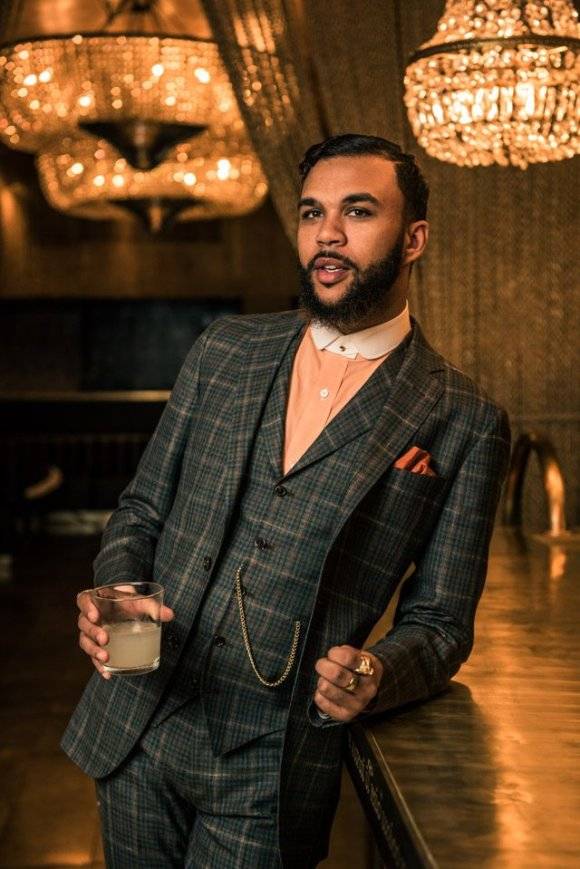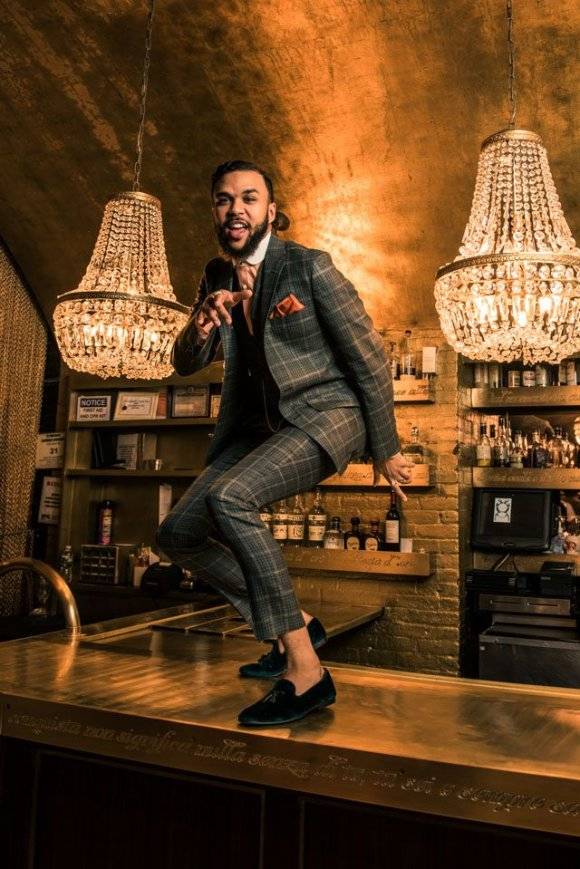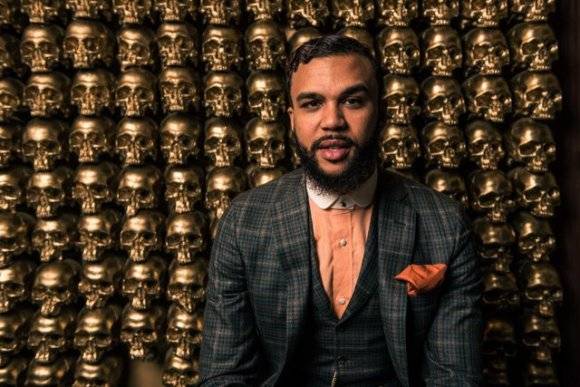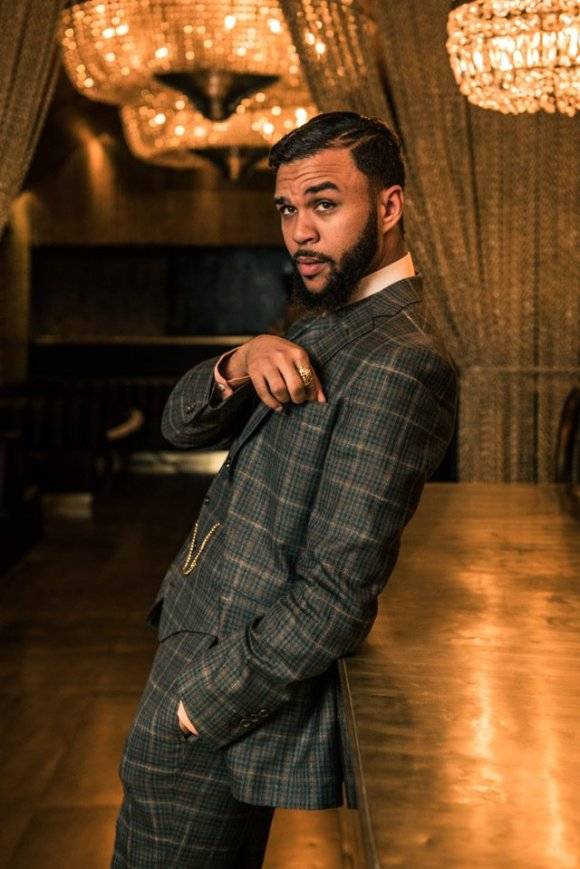 Between photo shoots, Alex turned his camera to video and shot 20 minutes of raw, unedited conversation(s) about style, fashion and being a gentlemen in today's fast moving world.
Check it out here:
Thanks, as always, for reading and special thanks to GoldBar NYC for the perfect shoot location.
Yours in style,
Dan Trepanier
NEED HELP WITH YOUR WARDROBE?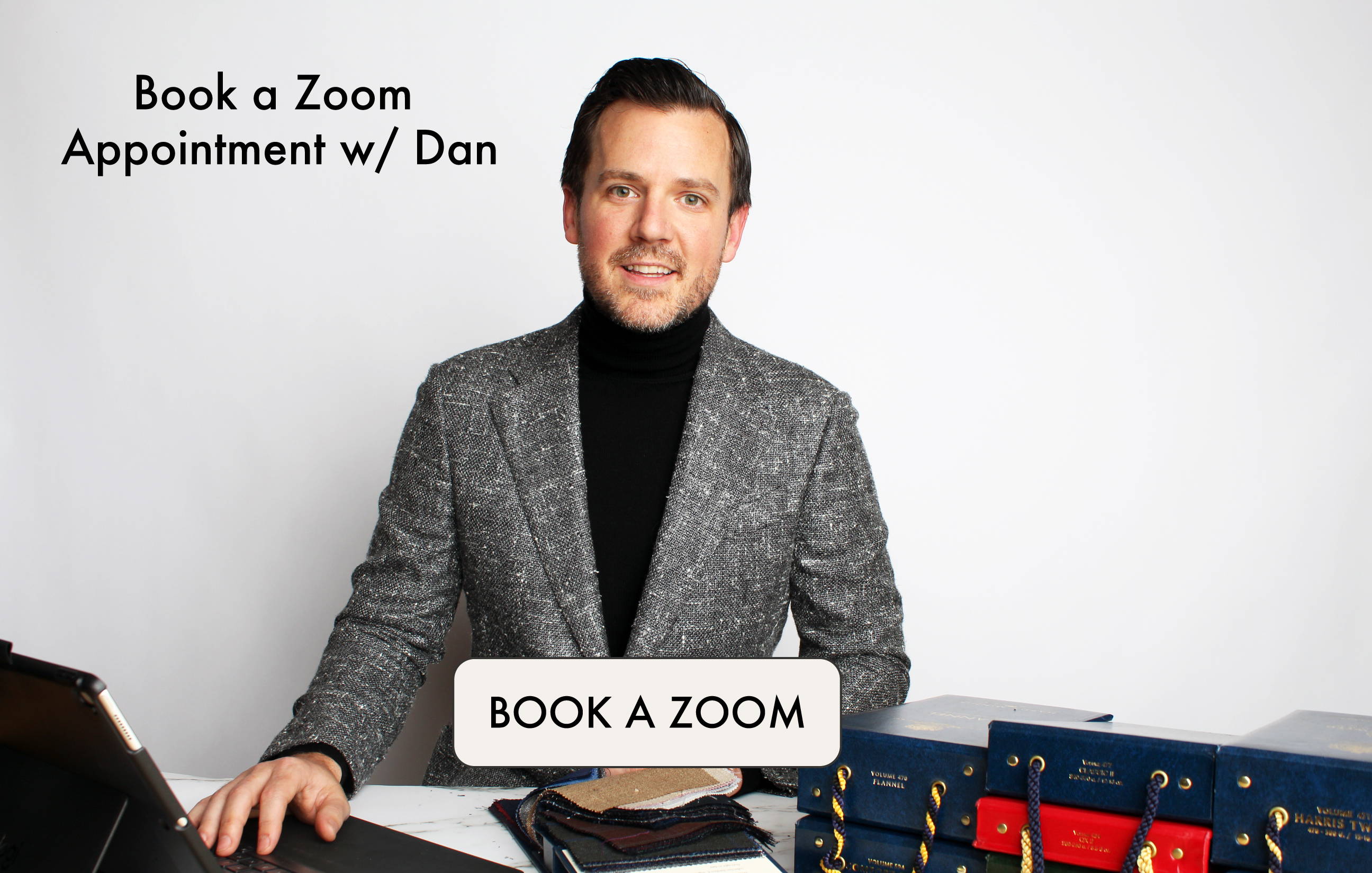 MORE FROM ARTICLES OF STYLE