The vision of AoS has always been to publish content and deliver garments at the same time.
Problem is, early on, as the commerce ramped up, our small team had very little time left to dedicate to story telling.
Well, with time (and unbelievable effort by every member of the team), comes business efficiency. We've been able to integrate our fitting software with our manufacturer (saving us 50% time processing orders), which means we can get back to our bread & butter.
The silver lining of the process struggle, as I call it, is that with every order we delivered, we were creating a new story.
See, I'm interested in clothes, sure, but I'm even more interested in people. Especially men; how they buy things, how they represent themselves in public, and why?
Anyway, this is a long intro to say something simple; I'm very excited to start sharing stories about our clients, and how we help them achieve their goals.
Over the past three years we've dressed some fascinating men (and a few women), from all industries, all over the world.
Take Jason D'Amelio from New York, for example.
He's a serial entrepreneur and businessman in NYC. He wants to look sharp and professional, but not stuffy or conservative. It's important that people know that he is sharp, organized, competent, etc. but also cool, creative, approachable and innovative.
So we started to talk about his current wardrobe – what works, what doesn't – and put a plan together to bring it to the next level.
Here are some of the garments we added to his arsenal.
---
A DIFFERENT KIND OF POWER SUIT
The first thing Jason wanted was a three-piece suit that would look very professional, but also creative, different, and a bit ballsy.
He also wanted to get the most out of it; so we were looking for a suiting fabric that he could easily split-up into seperates; a universal sportcoat, trouser, and vest.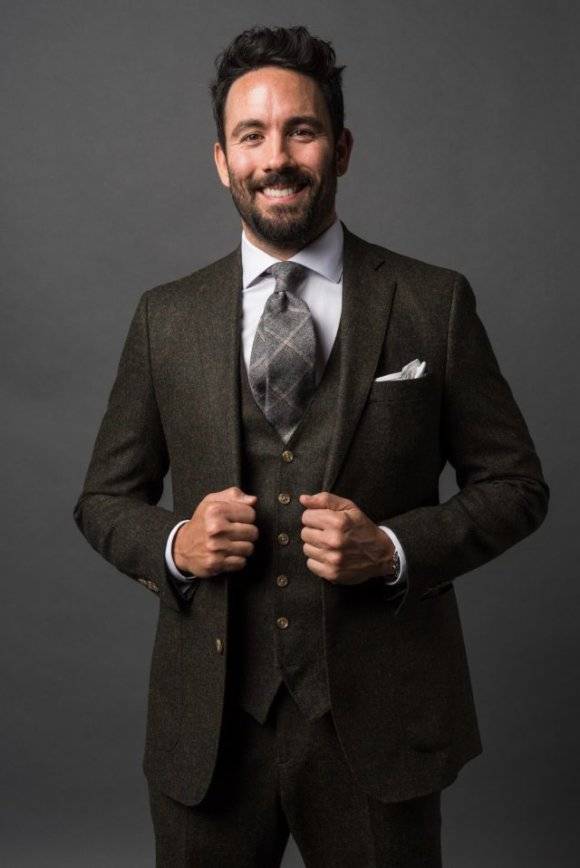 The forest tweed was an excellent choice. He already had several good jeans (raw slim/straight, vintage washed) and shoes (suede chelsea boots, burgundy penny loafers) that could easily be mixed-and-match with the separate pieces of this suit, to create dozens of stylish casual outfits.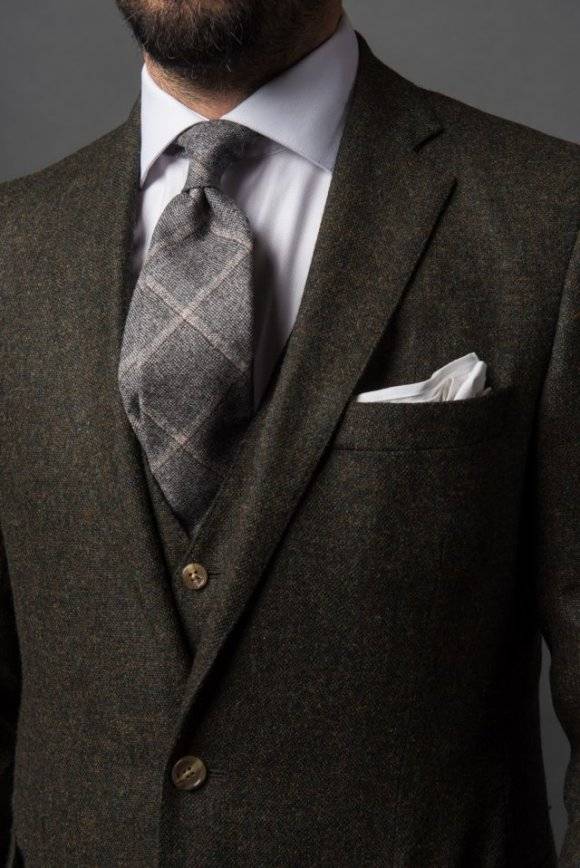 A camel hair coat is one of those things that elevates just about any look.
He just went from "founder" to "CEO" real quick.
Sign the cheques.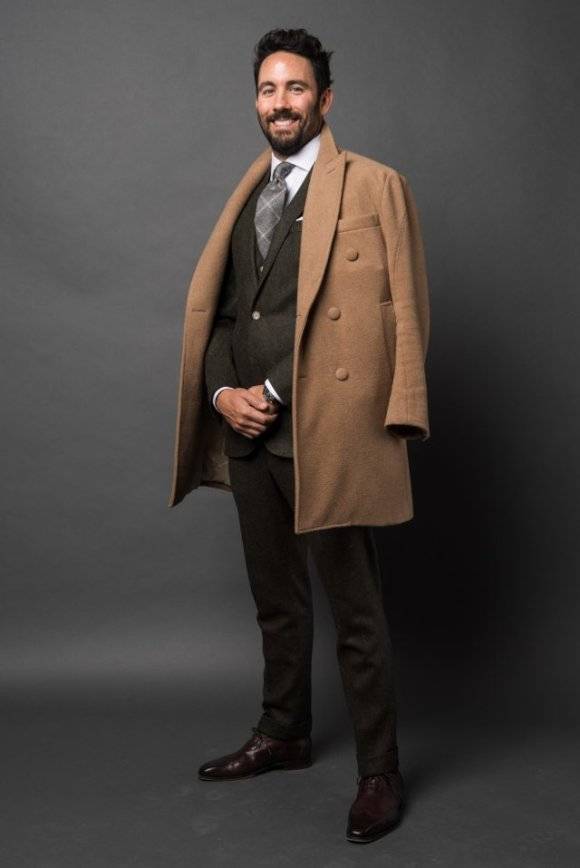 ---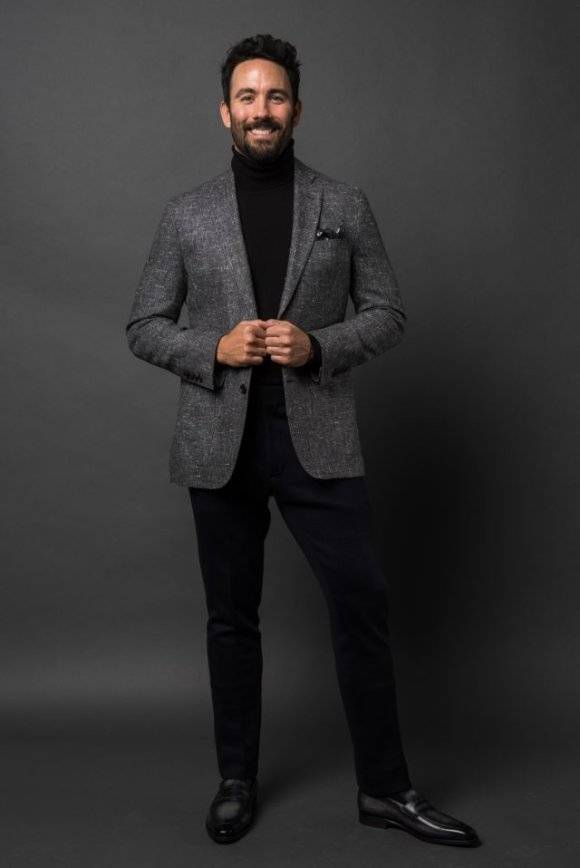 The next thing Jason (*not Ryan Reynolds) was thinking about was a tailored outfit with maximum comfort, and with a more relaxed vibe. Something that would look smart and professional, but he could also lounge in all day and night, and not feel uncomfortable.
Again, we also wanted to focus on versatile pieces that could be worn in many different settings and paired with the other pieces already in his wardrobe.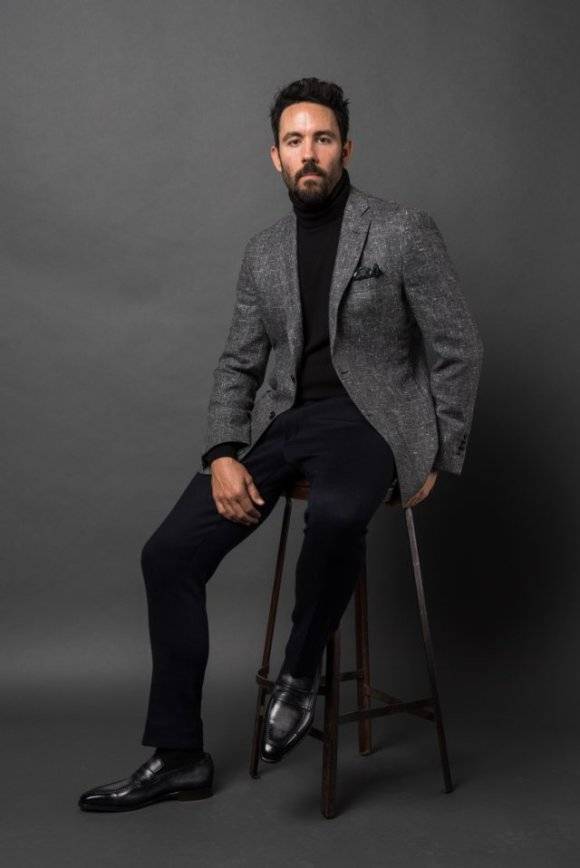 The obvious choice here was our ribbed jersey knit trousers. There is no trouser more comfortable.
It's like a sweater fabric, cut into traditional custom-fit trousers.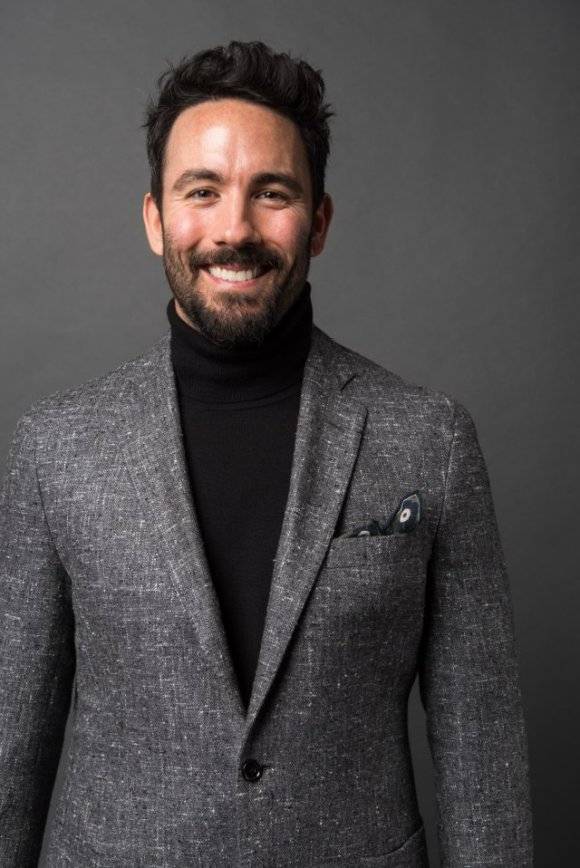 For the jacket, we went with our super-soft Slub Silk Tweed Jacket; an intensely textured blend of silk (60%), worsted wool (36%), and cashmere (4%) with a spectacular mix of black, white and gray yarns.
At a perfect 10 ounces, this fabric makes for an ideal "lightweight tweed" sport coat that can be worn year-round with jeans, chinos, trousers…just about anything, really.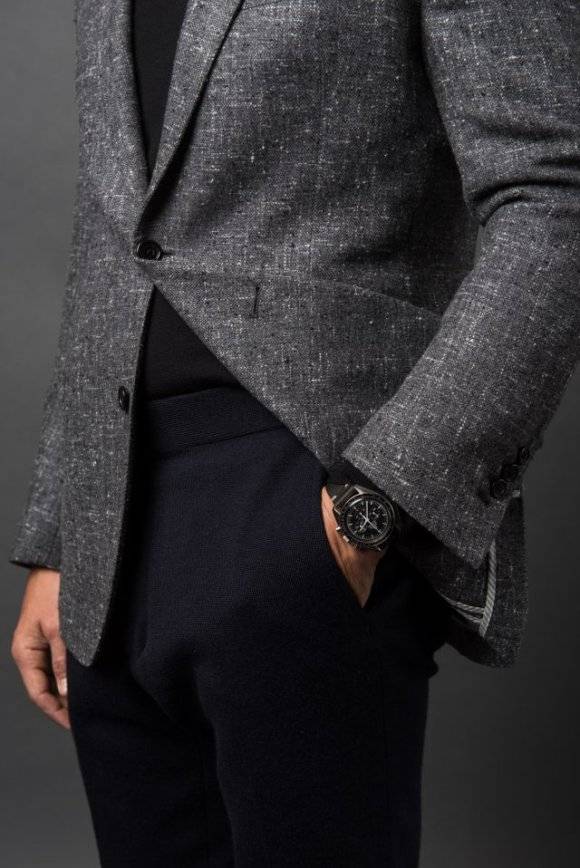 ---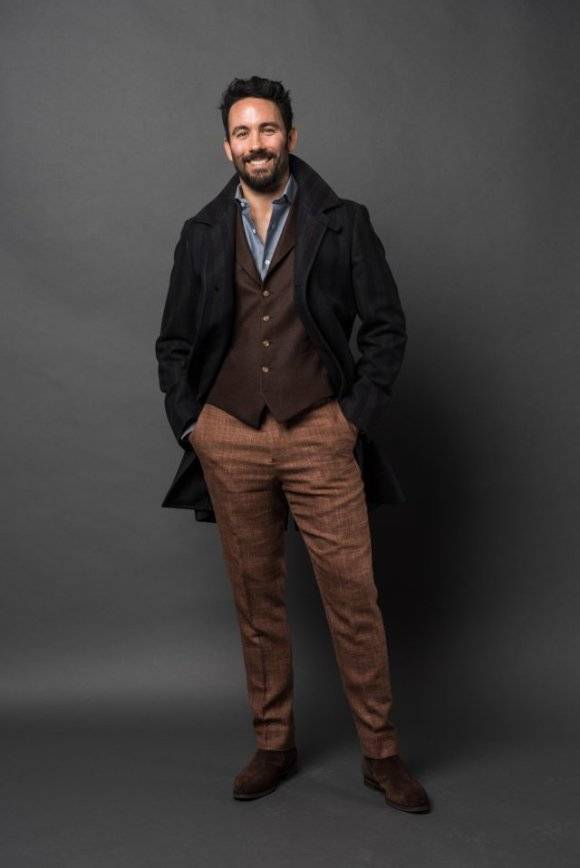 With a few garments under our belt, it was time to have a little more fun and get some "statement pieces" in there.
I had just the fabric…an old deadstock piece of super heavy-duty outerwear wool in a multi-color rep stripe. I pitch him on a Mac, he loved it, and we added the cherrywood vest and rust hopsack trousers to pull out all of the colors in this unique coat.
Each of these pieces has a bit more "punch", but can also be styled in versatile ways. These are great examples of how to wear "color" in the Fall/Winter, without having to best out bright pastels that are more suited for Summer.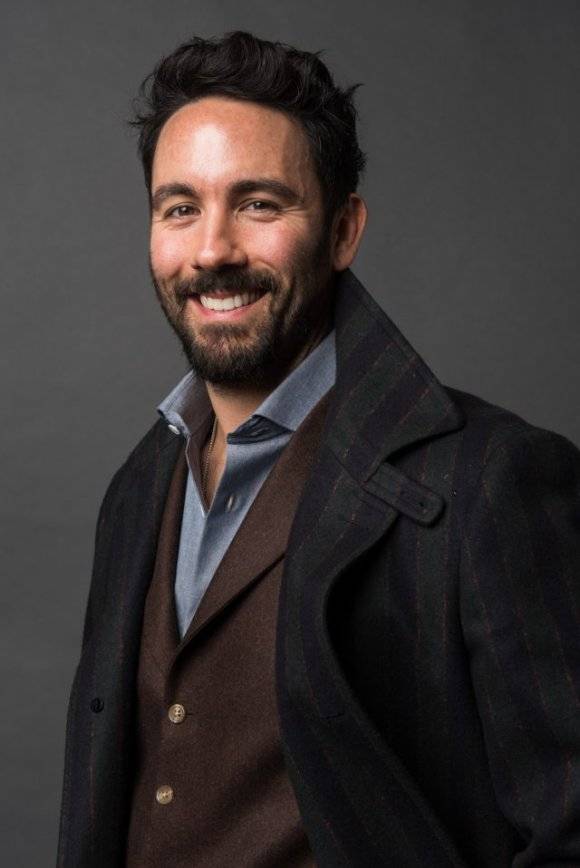 Thanks, as always, for reading – and special thanks to Jason (not Ryan Reynolds) for participating! Keep hustling G.
Yours in style,
Dan Trepanier