The Capsule Package consists of 7 of our favorite pieces for Fall - all carefully selected to be mixed-and-matched into many stylish outfits for everything from formal to casual.
This package will have you covered from Monday morning to Sunday evening and for any occasion; work, work from home, weddings, dates, nights outs, gatherings with family and friends...you are covered.
1. Performance Hopsack Suit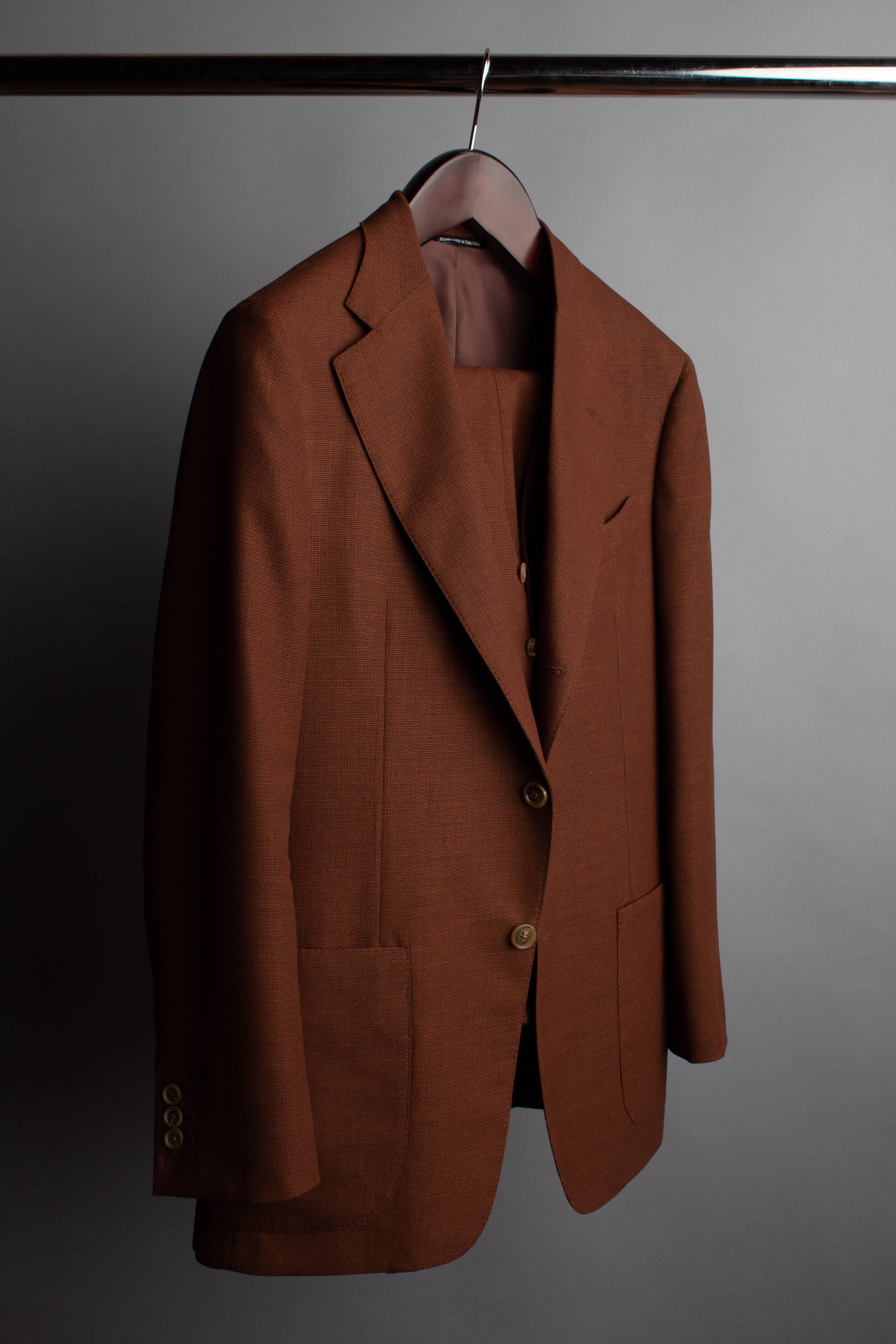 If you're only going to have one suit - make it our performance hopsack. 
No other suit will do as much to expand your wardrobe and style.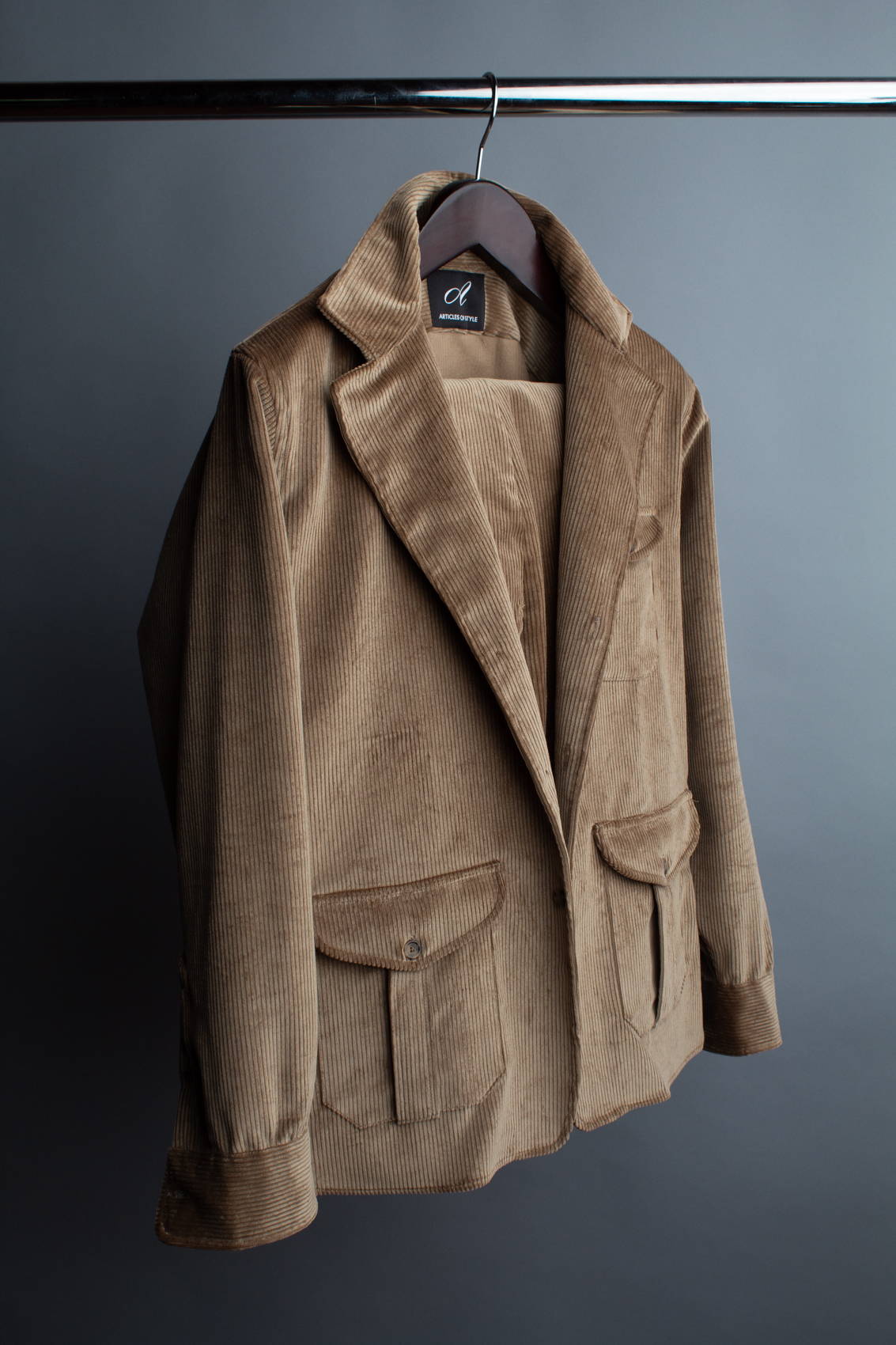 Consider the corduroy shacket suit your new favorite casual jacket and your new favorite pair of pants. 
Wear them together to crank the style levels way up.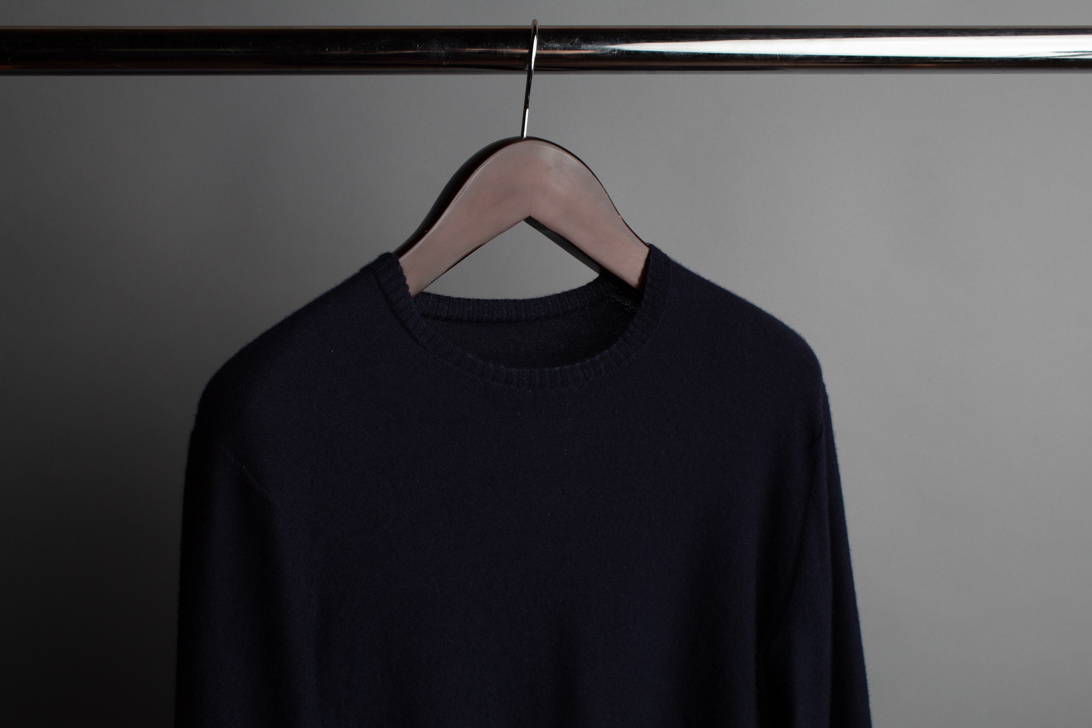 A made-to-measure sweater made in California using state-of-the-art knitting technology and the best cashmere yarn available. The custom-knitting technology allows us to create a super lightweight pure cashmere sweater all in one-piece (no seams). This maximizes the comfort of the garment while also producing no wasted material. This is the future of knitwear production: on demand and knit to fit.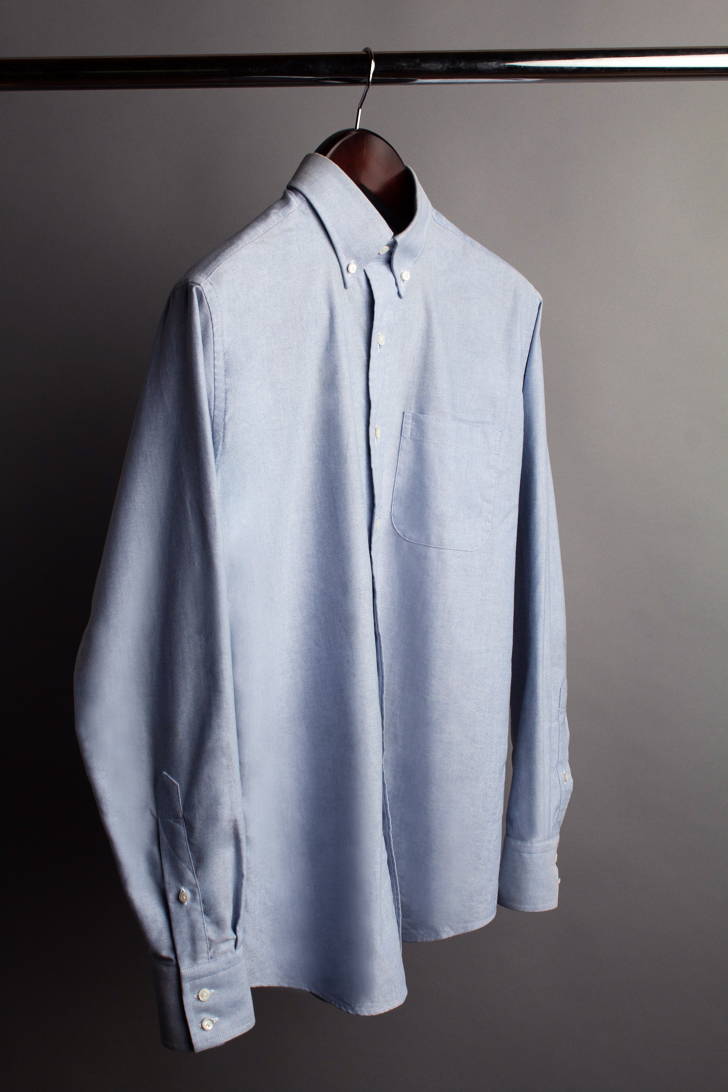 Our American Oxford shirt fabric is an authentic - thick and beefy - cloth designed to give the look and feel of a broken-in vintage oxford shirt. It has a sturdy hand and is built to last the test of time. This is one of those go-to shirts that you will wear time and time again, and it only gets better with age and character.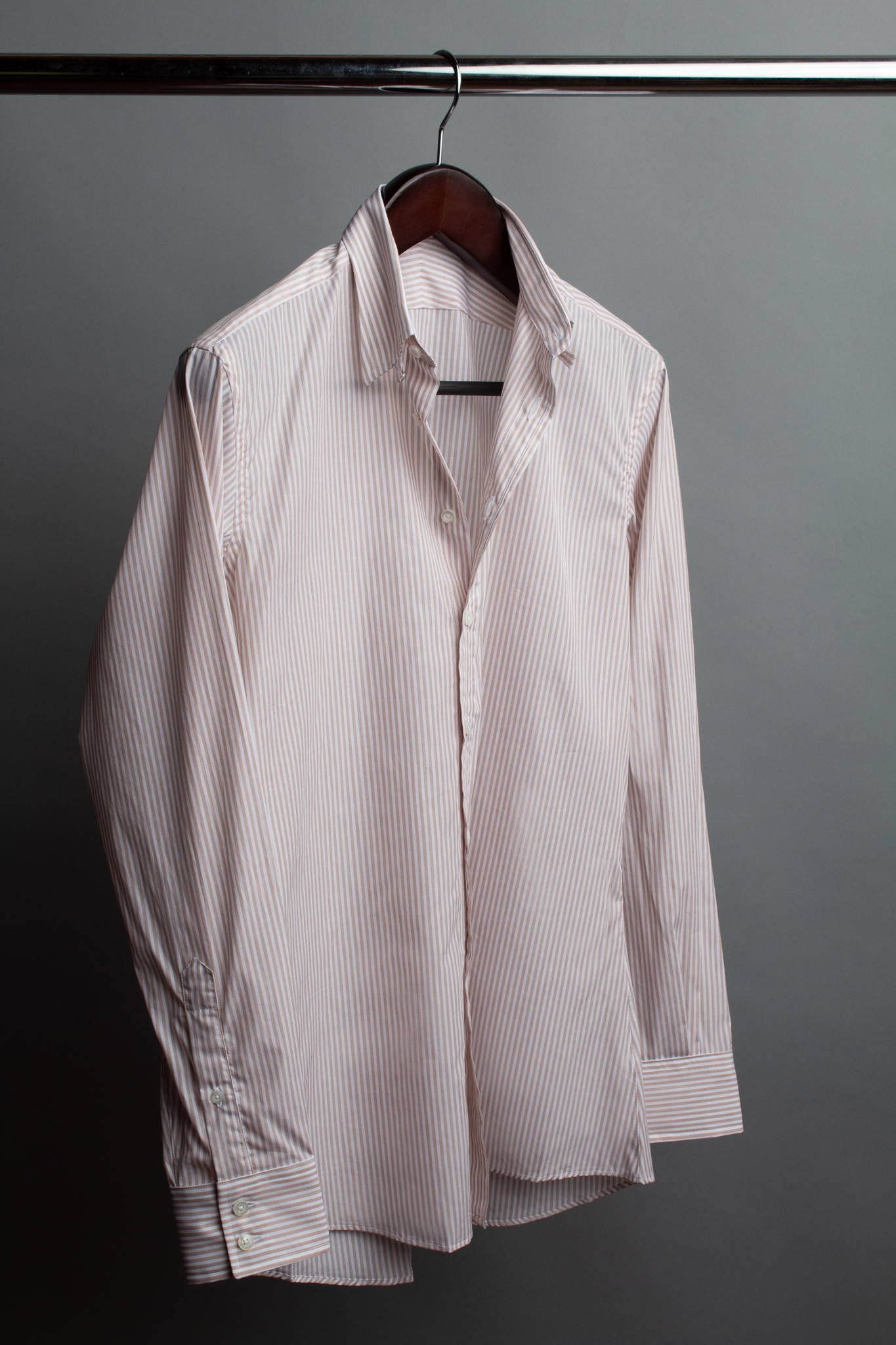 Our bengal stripe shirt fabric is a lightweight poplin super 100s milled in Italy. This fabric is designed to be light, breathable, soft and comfortbale on the skin. "Bengal stripe" is a classic menswear pattern comprised of symmetrical alternating stripes in white and (typically) a subtle, foundational color. This timeless pattern makes it very easy to pair the shirt with jackets, suits and ties in many different colors and patterns.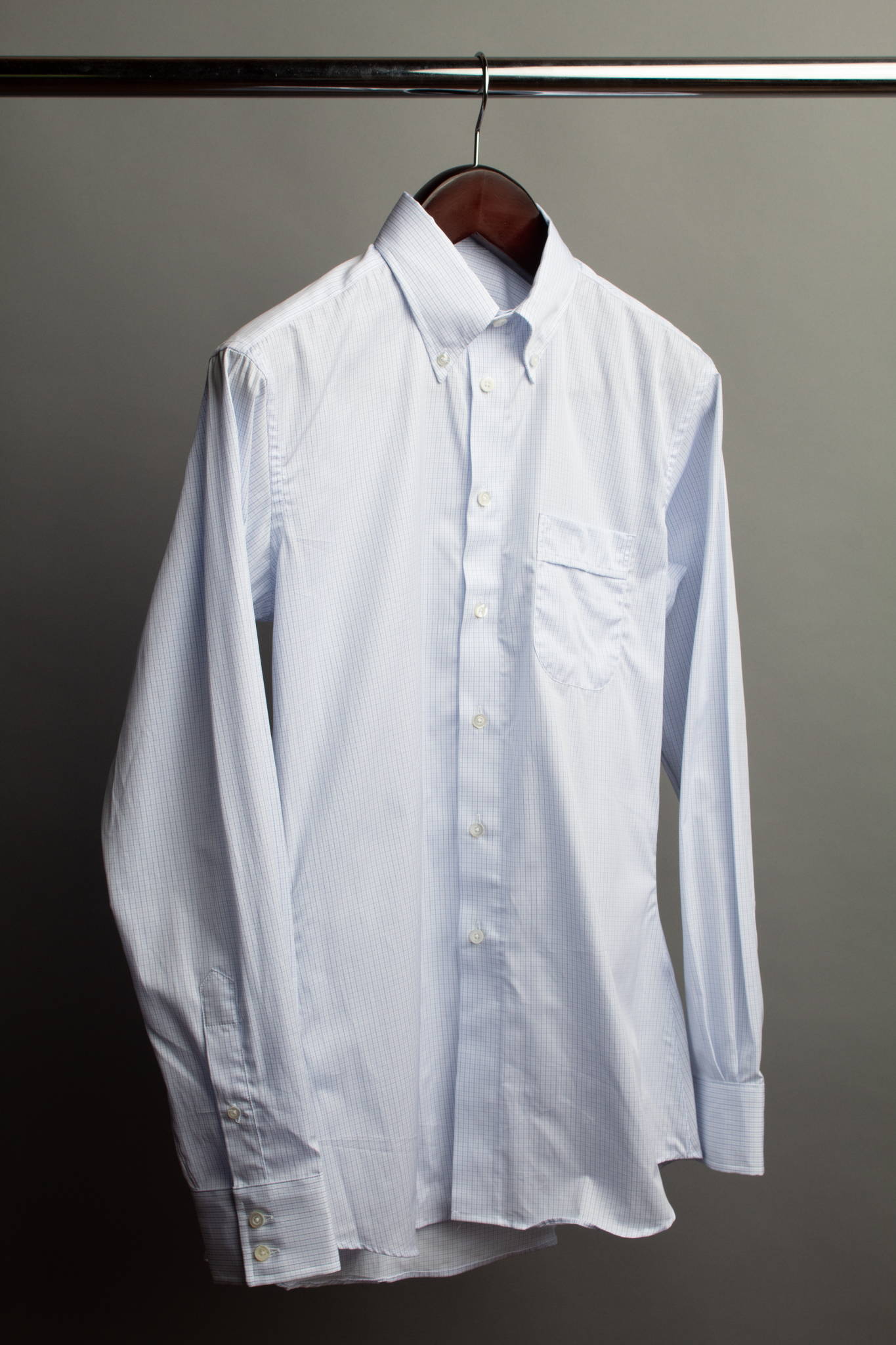 Our tattersall 120s fabric is a lightweight poplin super 120s milled in Italy. This shirting fabric is lightweight, breathable, super soft and comfortable on the skin. The tattersall pattern is a traditional micro-check comprised of two colors (or two shades of the same color) rendered in overlapping simple grids. This pattern is so tight and subtle that you can pair the shirt with just about any jacket, suit, tie, trouser, etc. The versatility of this pattern has cemented its place as a classic piece of American menswear.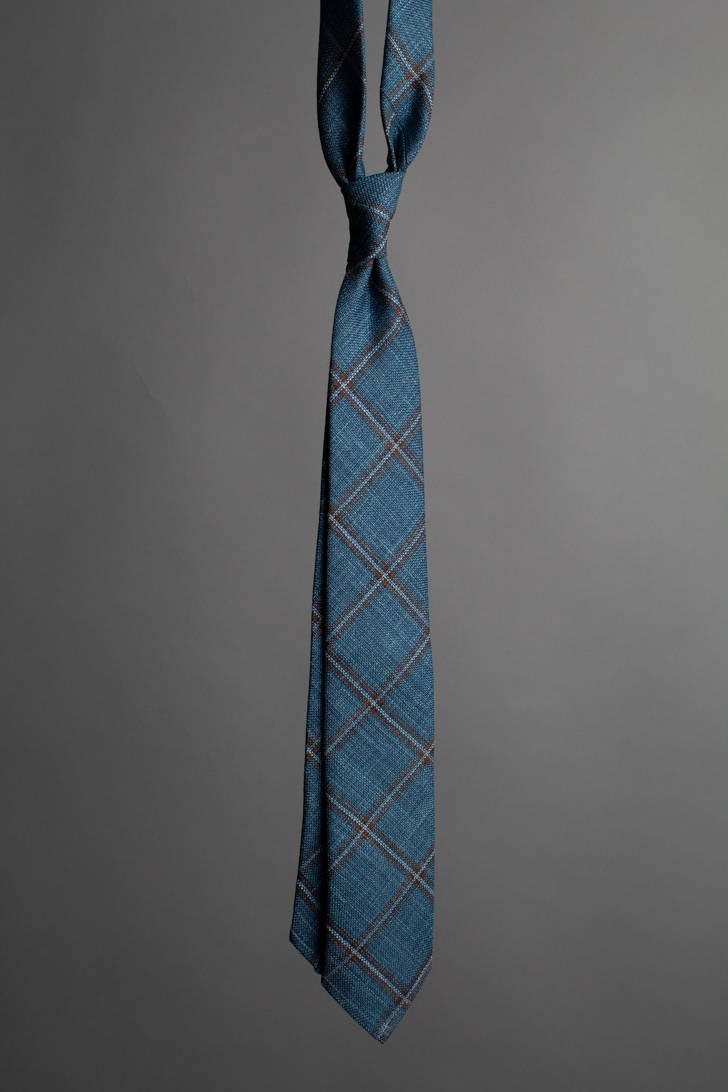 A versatile tie that works beautifully with the hopsack suit, the corduroy shacket/trousers, all three shirts and the sweater.
When it's time to pull out the big guns (weddings, anniversaries, special occasions) - you'll be locked and loaded.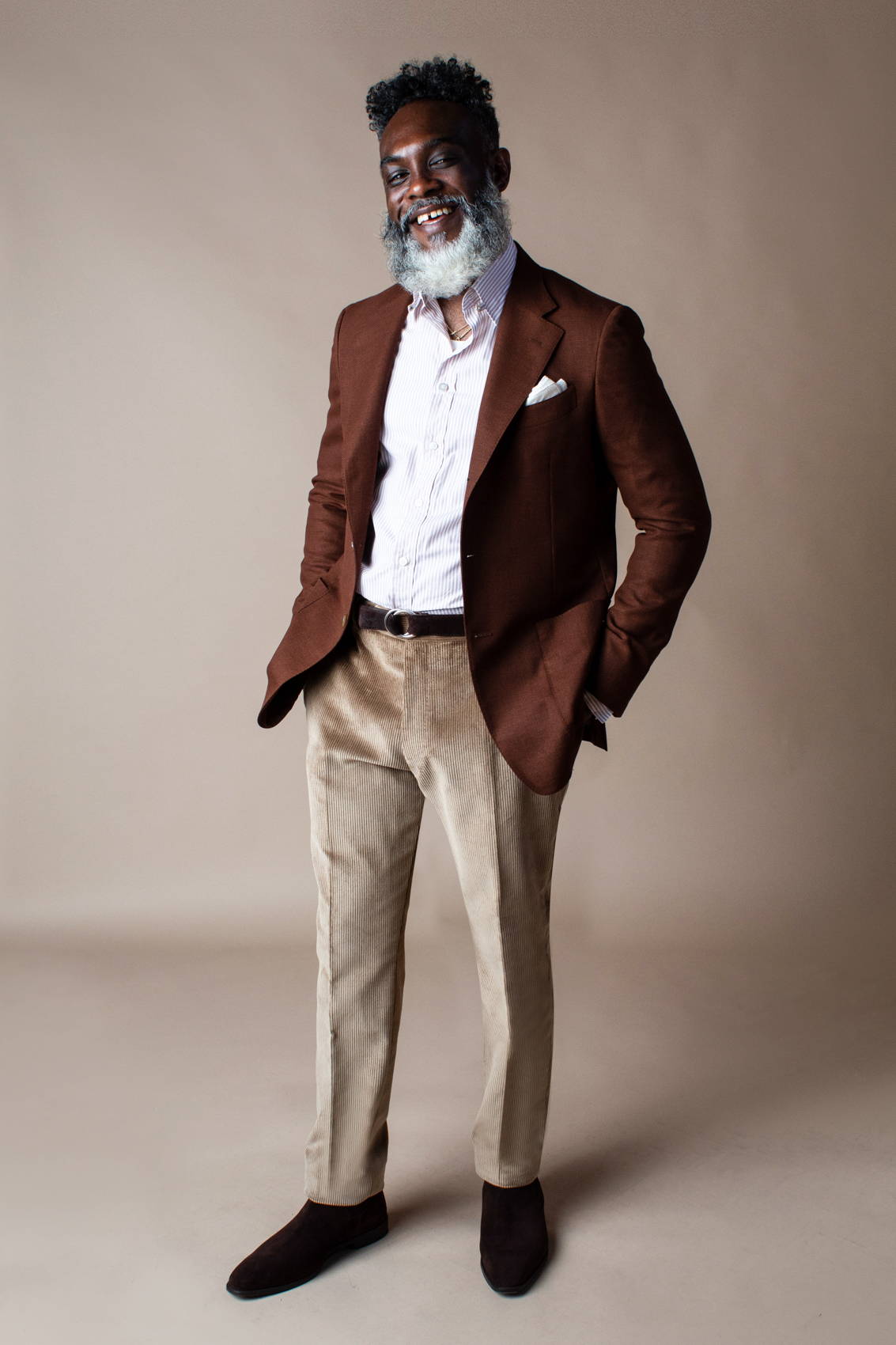 The hopsack suit jacket is naturally a go-to sportcoat, just like the cords are naturally a go-to trouser. Together they are unstoppable. 
3. Flip It and Reverse It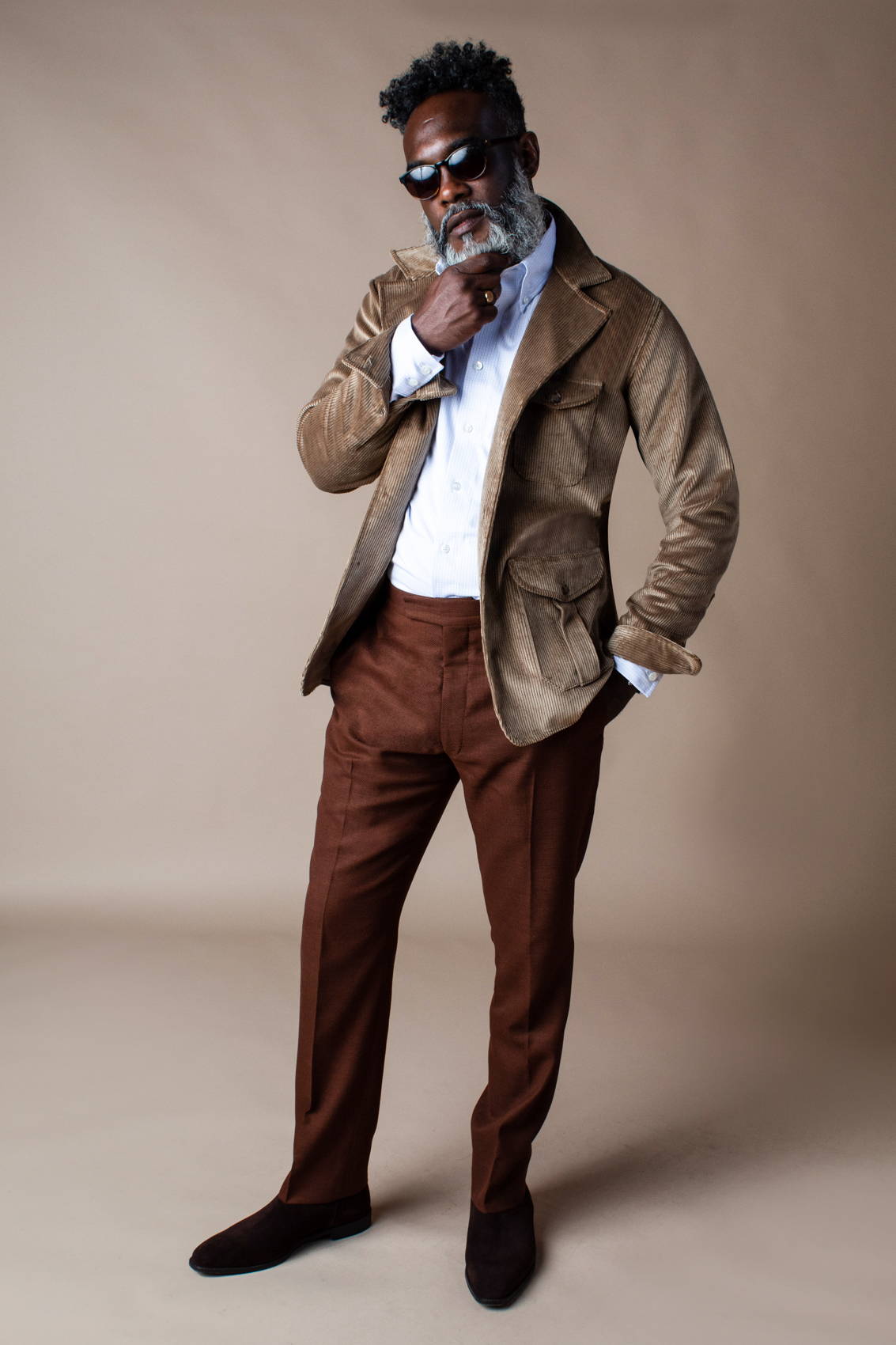 Flipping this combo the other way - shacket suit top/hopsack suit bottom - makes it a touch more casual, but still something you can wear just about anywhere.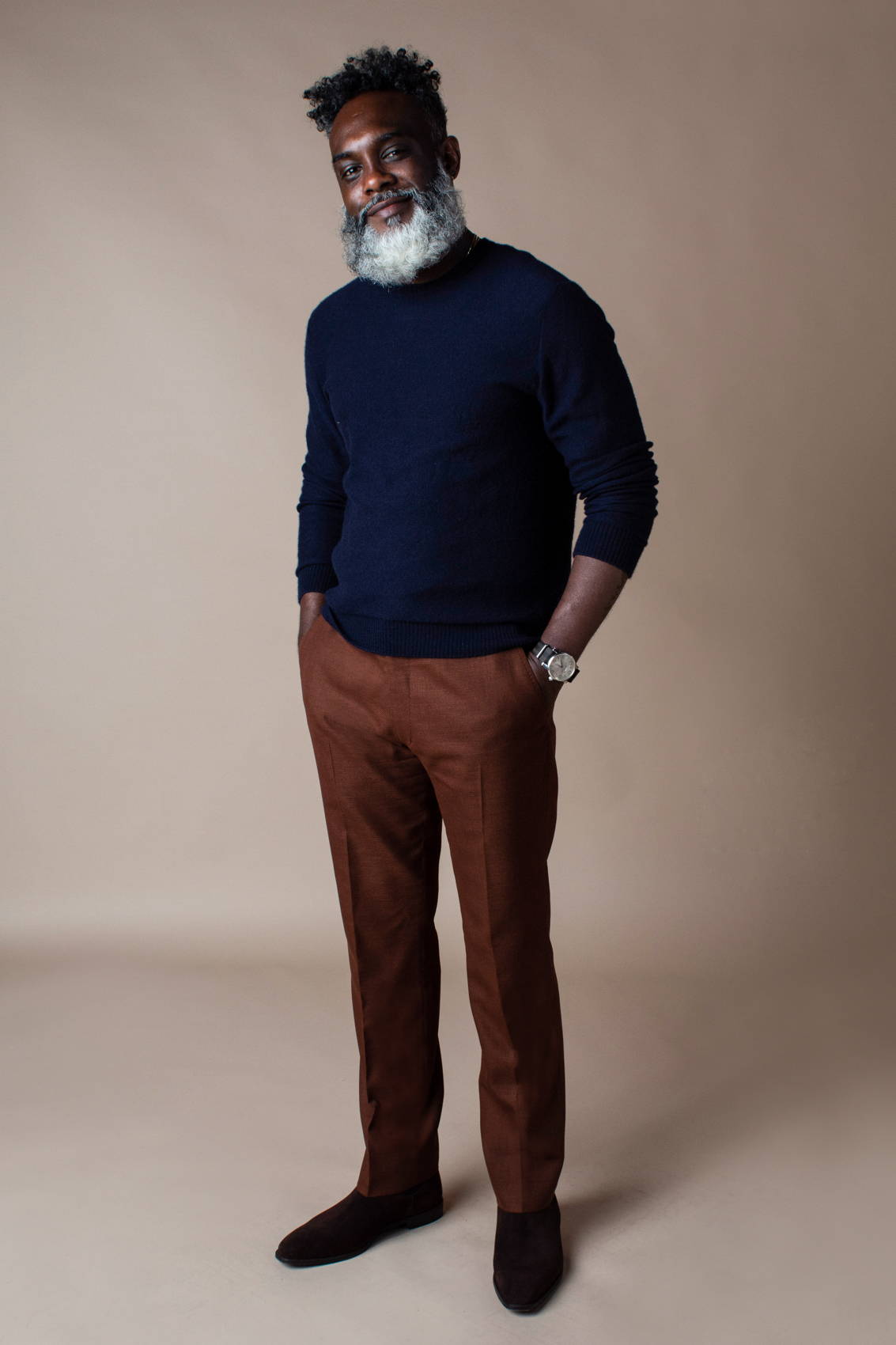 Putting in work from anywhere - including home.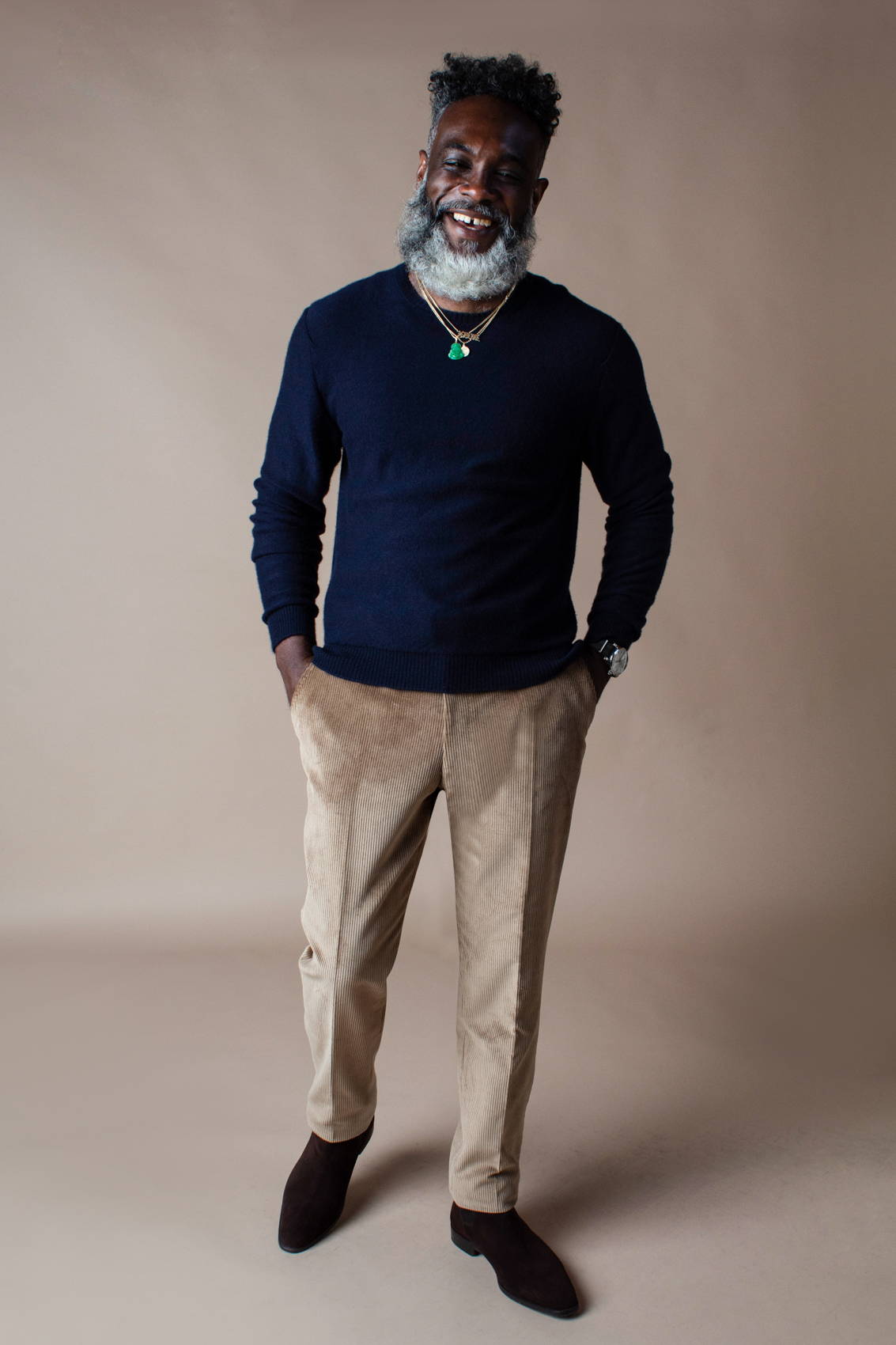 Same vibe, but this combo is  even more laidback. Has a bit of holiday vibe to it.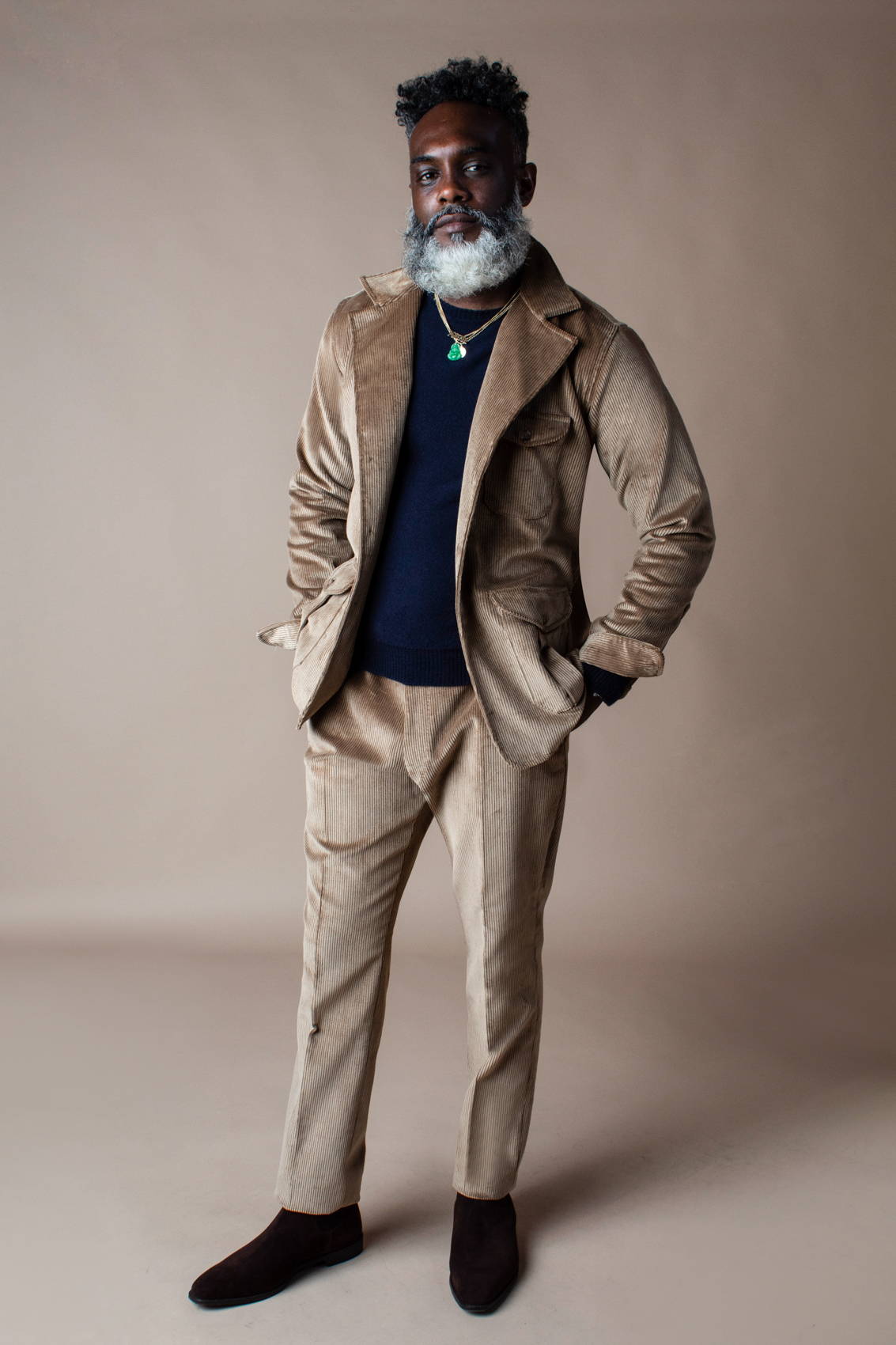 When you're hanging out low-key in your cashmere sweater and corduroys...then it's time to leave and grab your jacket*
*sound of minds blowing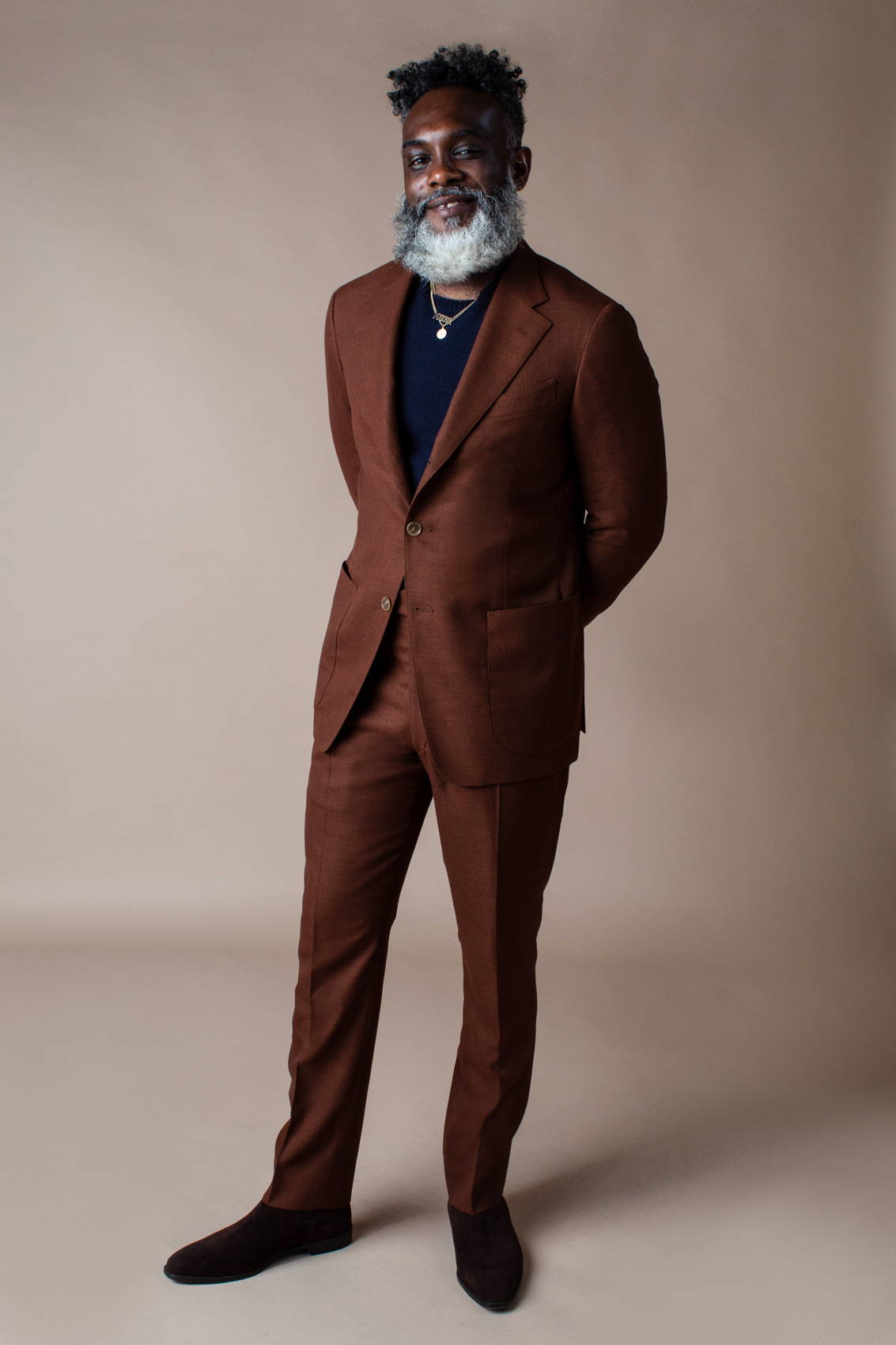 You could use a good evening out, I bet.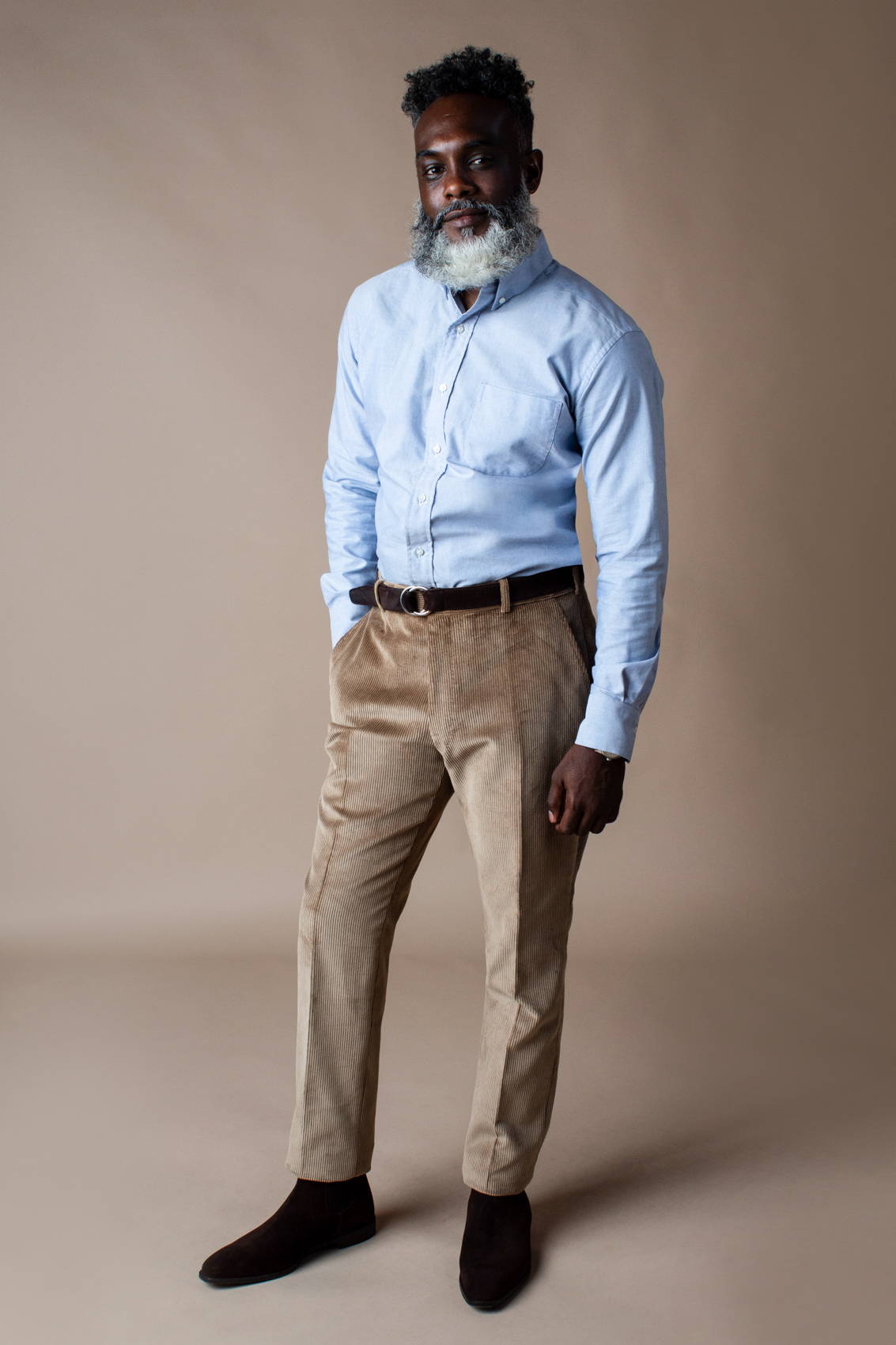 This classic American combo has never gone out of style - and never will.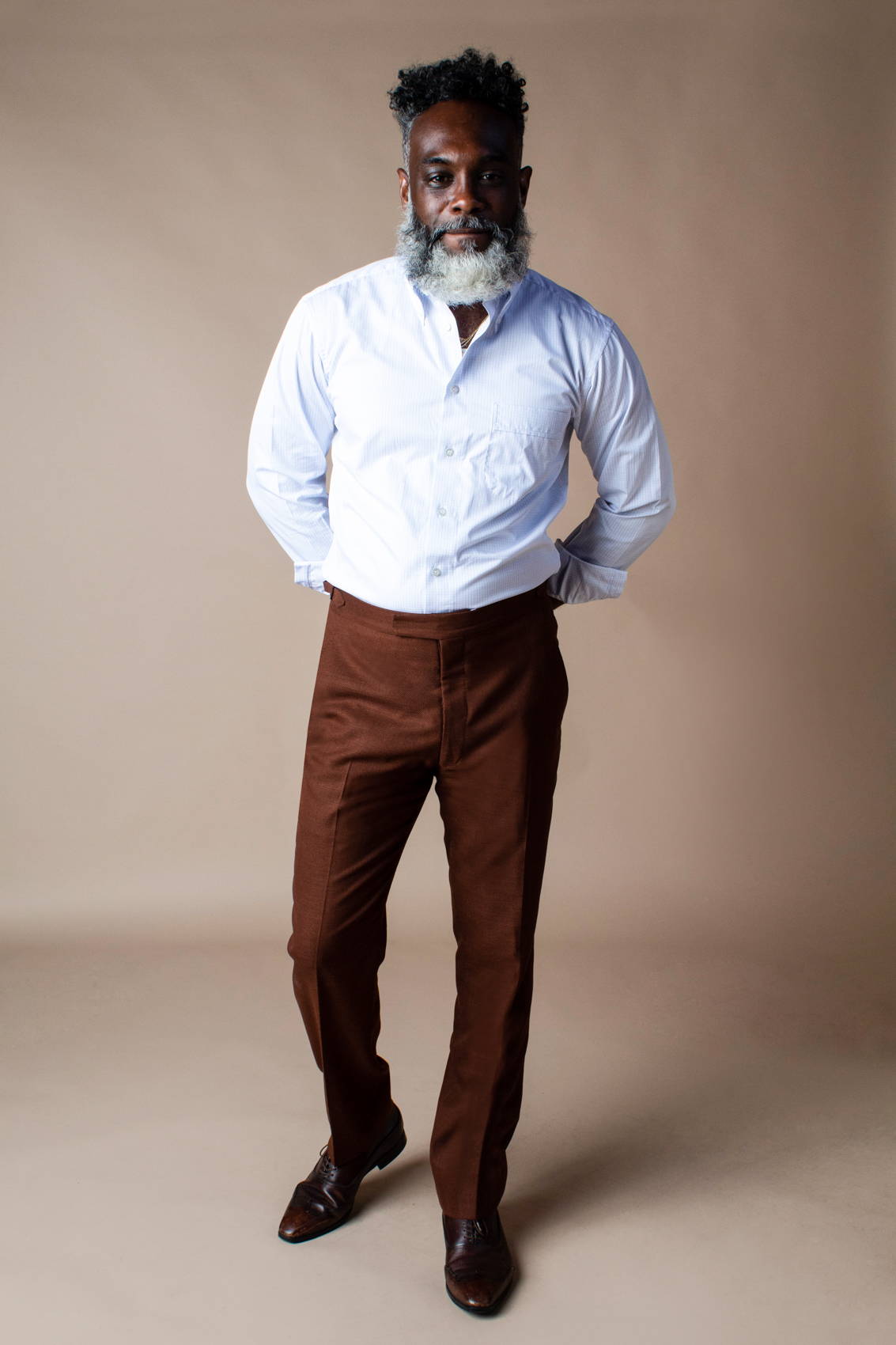 Grab any shirt and any trouser from this package - you are now at work.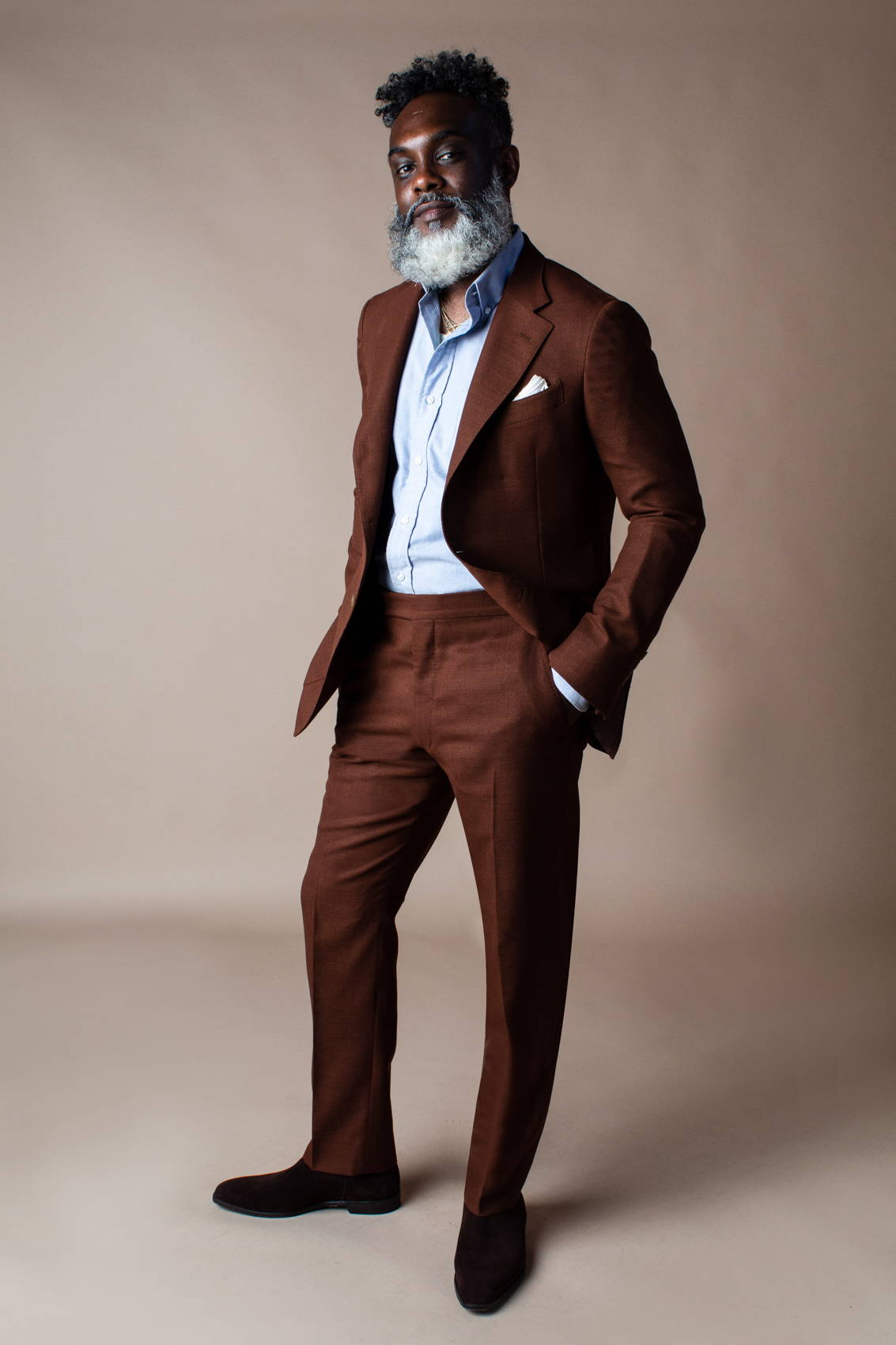 When you finally meet with those clients in person. Drinks on you.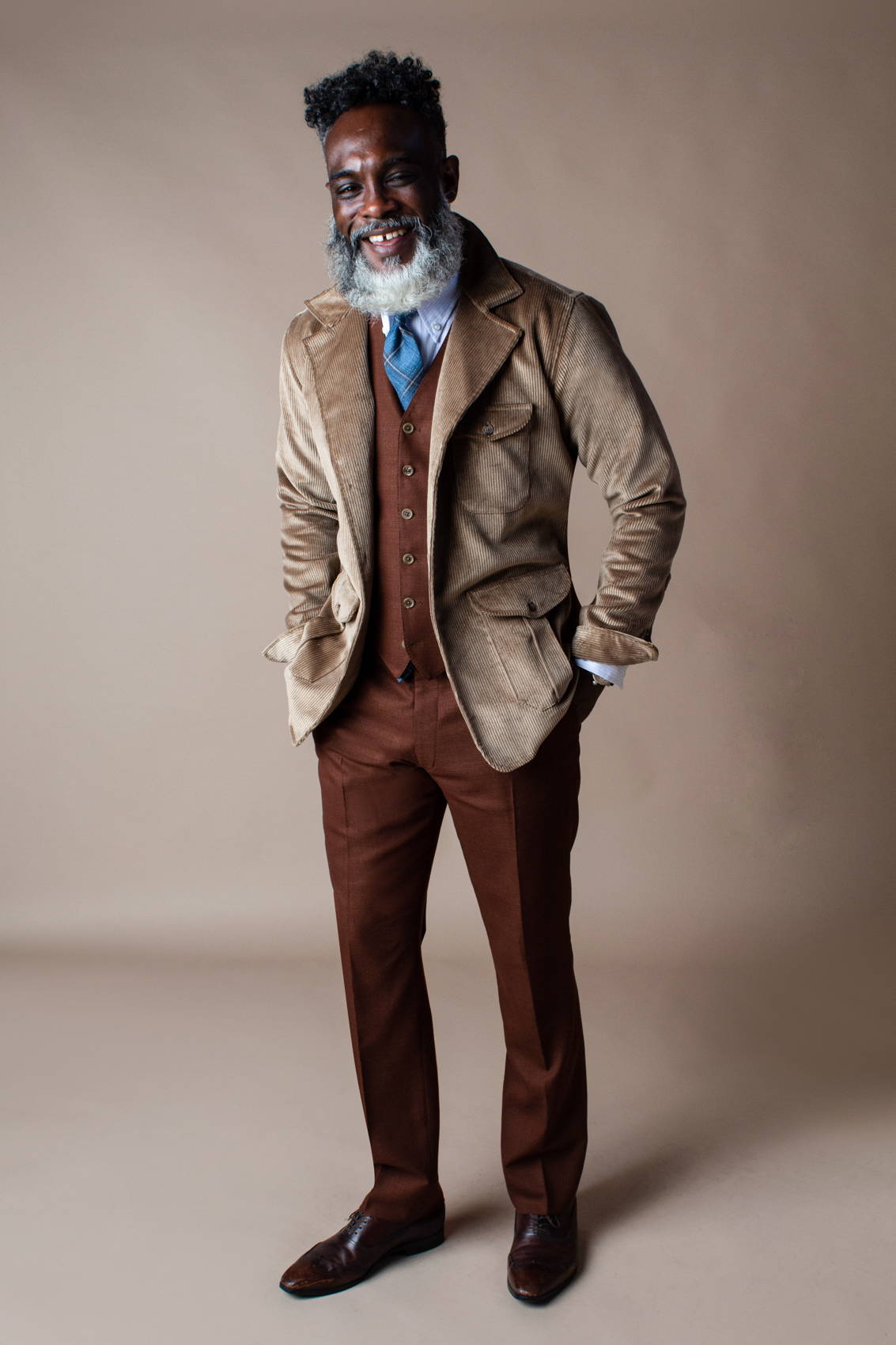 The corduroy shacket can be used as a light coat for a big part of the Fall and Winter seasons.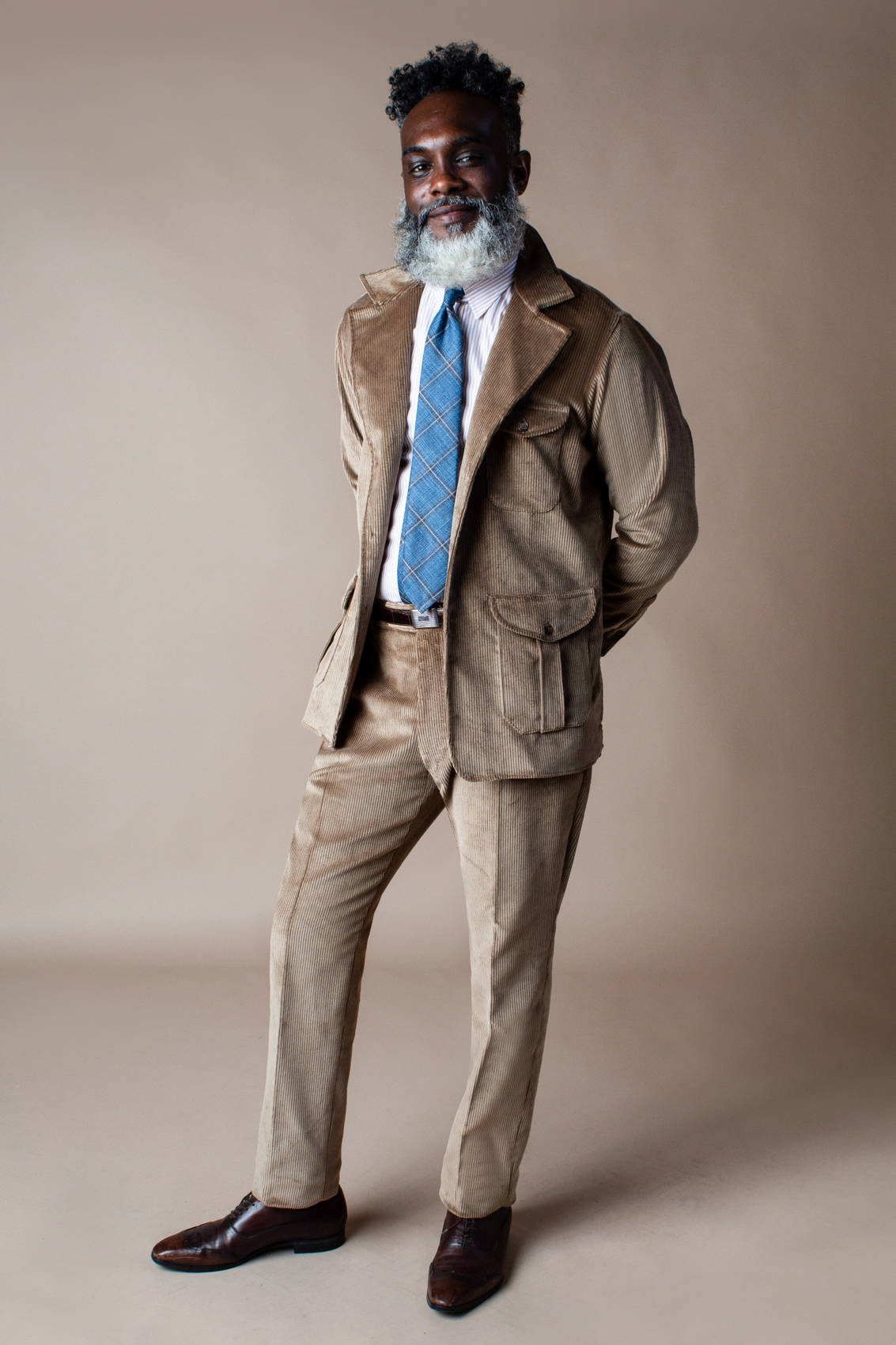 This look represents AOS's modern interpretation of the suit.
The made-to-measure "shacket suit" (in a soft, casual fabric) is the evolution of the age-old suit; tailored to the more casual (and minimalist) lifestyles of today. 
The shacket top (in exchange for a traditional suit jacket) makes the "suit" considerably more casual and leisurely in nature. But ultimately this is a garment that is naturally designed to be "split up" - both the top and bottom will become some the most wearable (and comfortable) garments in your wardrobe.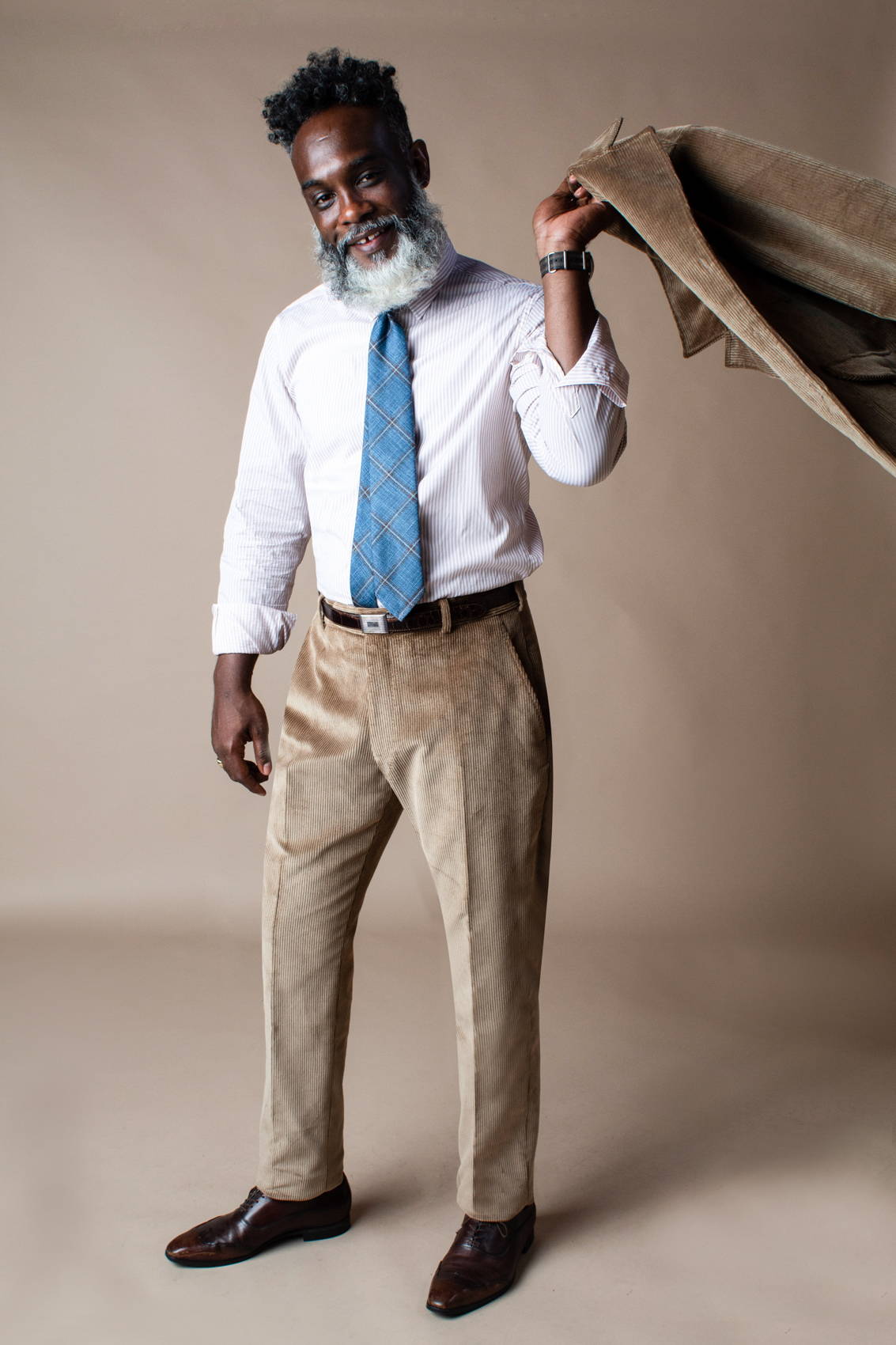 Of course there are more combinations we could have shot with this package - but I think you get the idea of the versatility that these 7 pieces can give you.
It will make your life simpler and more stylish....but most importantly it will make getting dressed fun! 
Want to design your own capsule wardrobe?
Contact us to book a free virtual consultation.
Thanks, as always, for reading.
Yours in style,
Dan Trepanier