When we launched Articles of Style Tailoring, I knew the market was ready for quality menswear, made in America, and personally fit by real tailors. What I didn't expect is how greatly our client base would vary. We have clients all over the world (from the UK, to Saudi Arabia, to China), of all ages (from 18-60+), and, most excitingly, of all different careers and lines of business.
In our first eight months we've dressed politicians, corporate leaders, movie stars, classical musicians, Hollywood agents, US marines… I think it's safe to say the resurgence in quality American tailoring is real! We got the oldest tailoring factory in America figuring out processes to ship to countries they've never shipped to before. That's the kind of progress I'm talking about for classic American menswear!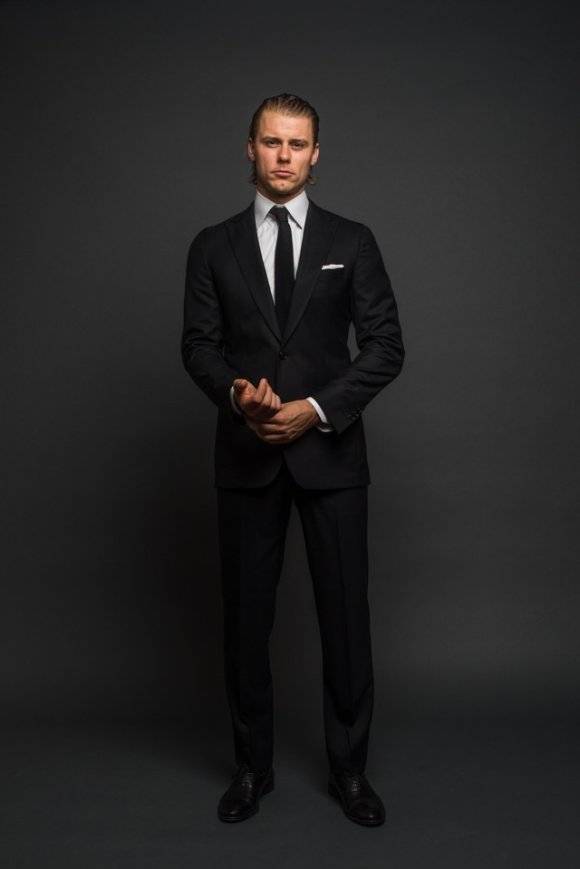 The real beauty of the job is working one-on-one with clients all over the world, and learning about a whole new side of menswear from their personal experience and individual needs. For example, recently we had one of the most memorable (and challenging) clients I've ever had the pleasure of working with – a special agent in the US secret service, formerly on the President's detail.
We began with a conversation about the unique needs of special agents (something I knew very little about), in order to create the ideal "combat suit". These agents are always looking for a fabric that has maximum stretch, so they can be mobile and effective in any live situation. They also need a fabric that is lightweight and breathes very well – since often times these men of honor are standing for long periods in the sun, wearing all black…and it's never a good look to be sweating next to the President. And of course, it had to be made in America.
The other thing I didn't realize is that a lot of these secret agent badasses are HUGE guys. Our client (who shall remain nameless) is 6'6 325 lbs, mostly muscle, with a 56-57″ chest size. This was the biggest guy I've ever fit, which made me nervous, especially since if it went well, there was potential for a government contract and lots more agents in need of our "action suit".
I knew it was going to be a challenge to tailor this giant James Bond of a man, but I had two things going for me. First, I knew we had the perfect fabric that was exactly what he is looking for. Our estrato natural stretch wool is the cream of the crop when it comes to comfort, range of motion, and breathability – especially combined with our unstructured jacket. The other thing I had going for me is our exclusive fitting process. Because we cut a basted try-on suit for each client's first fitting, we are able to carefully review every element of the fit (along with the client's feedback and personal preferences) before cutting the final fabric. This makes all the difference in the world – it's the reason have had zero returns to date and why we can offer top tier luxury fabrics (because there is virtually no risk of waisting it).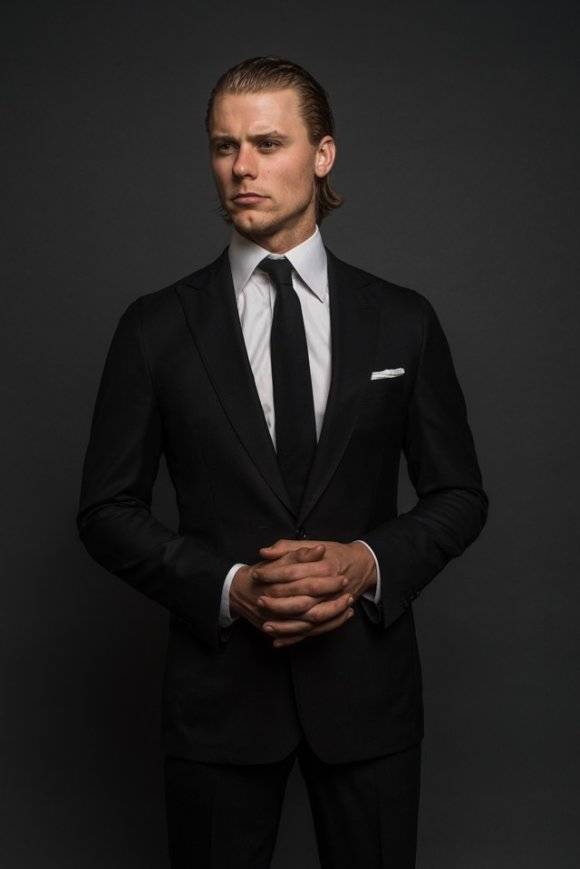 Our black natural stretch wool suit (modeled here by Will – not a secret agent) is exactly the type of modern innovation in classic menswear that we get excited about – adding comfort and functionality to a garment that is designed (and built) to last the test of time.
It's not just for tough guys who might have to throw down, either. We've used our stretch wools for ballroom dancers, nightlife aficionados, and gentlemen who simply want to be comfortable in their tailored clothing.
We also have this fabric available in shades of grey and blue. Contact us if you're interested and we can send you some swatches. 
Thanks, as always, for reading. 
Yours in style,
Dan Trepanier