Shopping for new clothes is cool, but you know what's even better? Shopping for old clothes.
This B-3 Shearling Bomber - aka "The Beast" - is just an example of the amazing pieces you can only find at vintage or second-hand shops. That is, if you know how to look. 
Here's three ways to wear one of the coolest jackets I've found recently.
1. BUSINESS CASUAL TOUGH GUY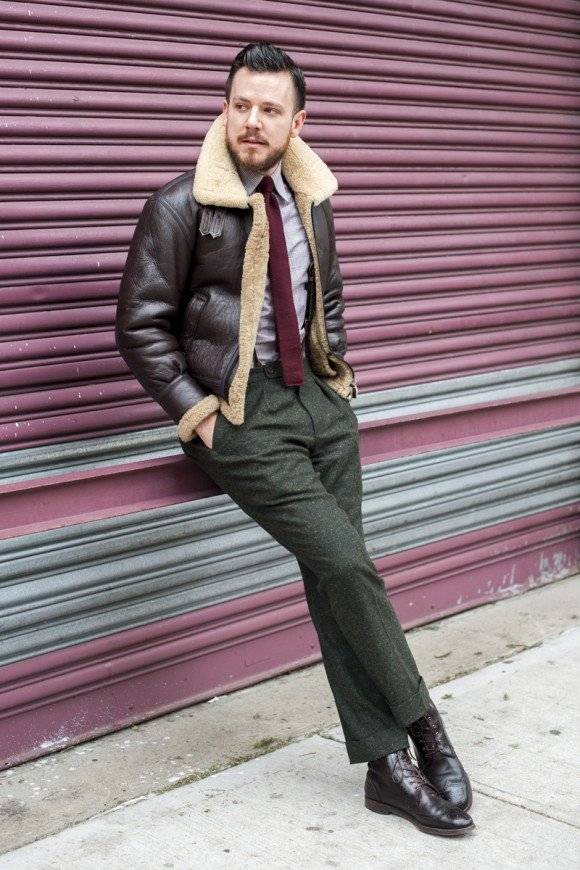 I love the contrast of a masculine military bomber over a shirt-and-tie "business casual" look.
This thing is unbelievably warm too. It was made for wartime pilots to operate aircraft from non-insulated cockpits. So you know this sh-t is hardbody.
If the winter wind gets crazy, zipping up and fastening the collar buckles creates a built-in scarf and lower-face shield.
I'm glad I got a second pair of trousers with this forest green donegal suit - I wear these a lot.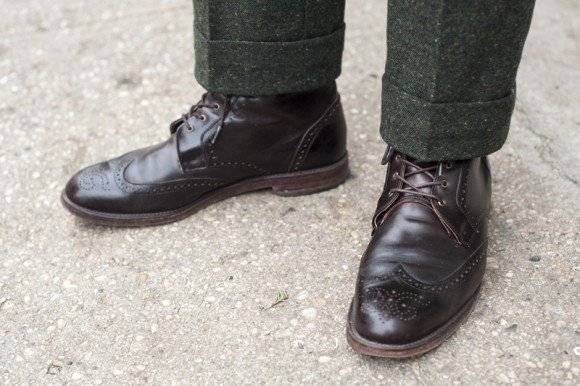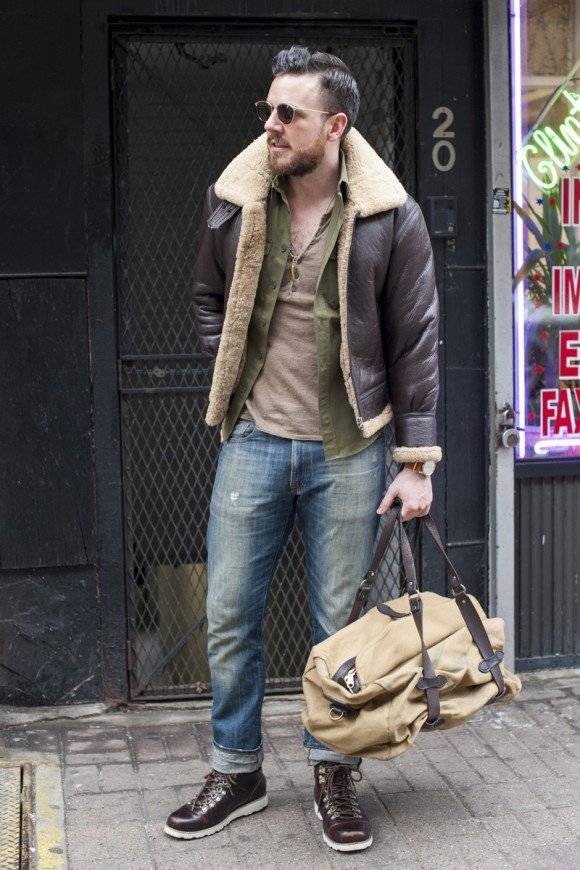 This thing is so warm I can just throw it over a t-shirt and roll-out in a hurry.
It's also the perfect jacket for doing anything where you're exposed to the elements – like riding a motorcycle or attending a football game, for example.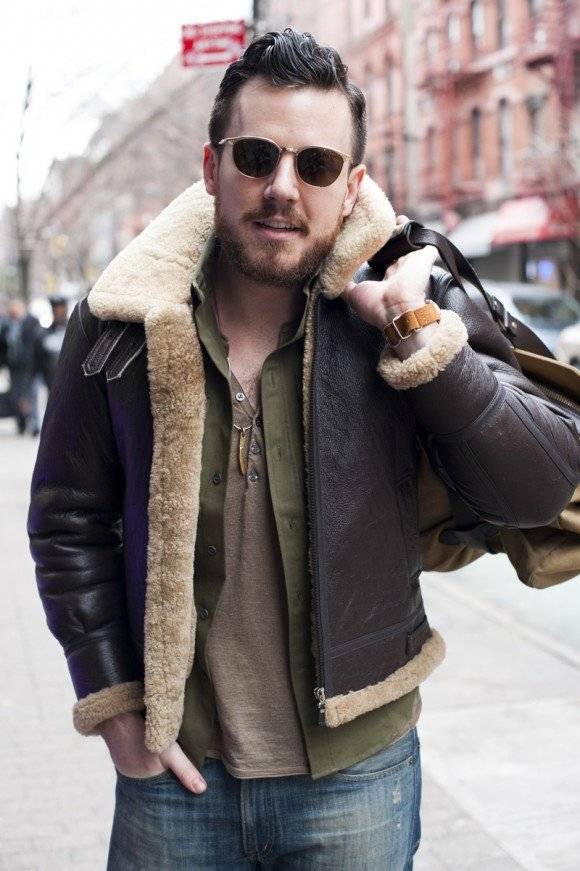 A beefy jacket requires a beefy boot.
These alpine boots are also lined with genuine shearling - making this one of the most comfortable, and warmest, outfits in my closet.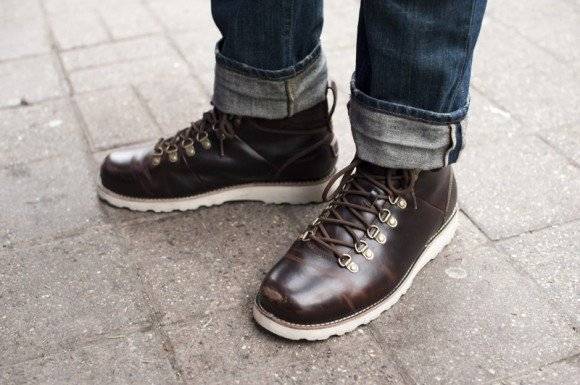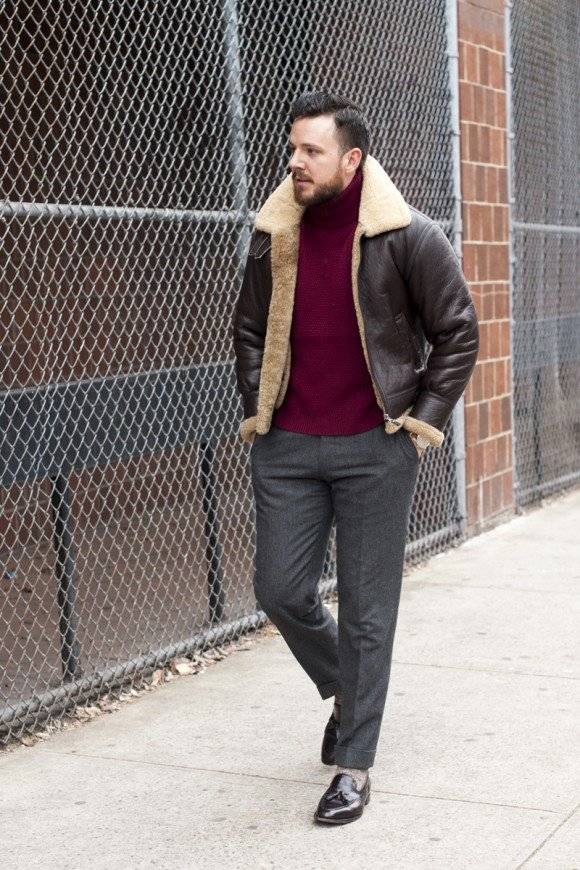 As we've written several times in the past, the most flattering menswear looks are the simple, non-distracting ones.
This outfit consists of four menswear staples: bomber, turtle, trouser, loafer. You can't really go wrong wearing all pieces that are built to last and you could wear a million different ways.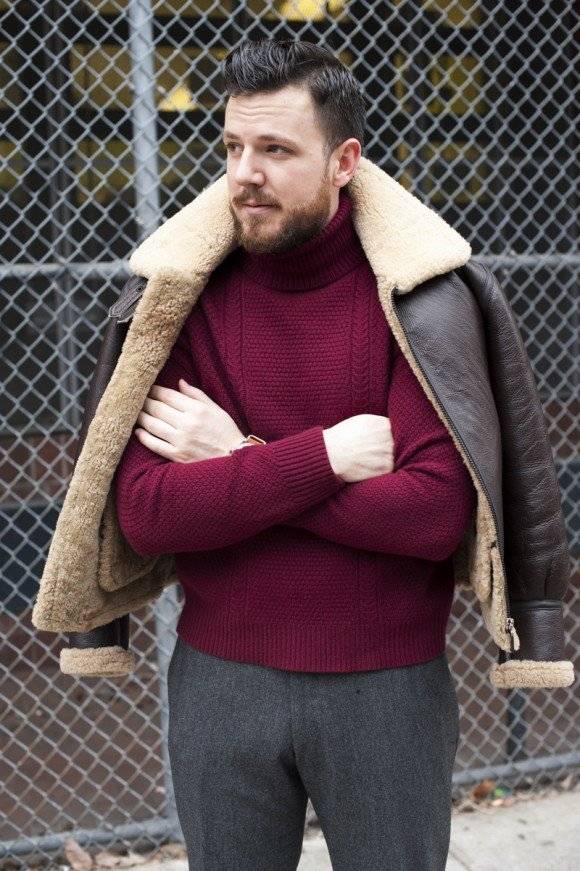 A simple/smart outfit like this appropriate for a variety of occasions – from a laidback office to a fancy dinner date, and just about anywhere in between.
Lastly, if you're wearing loafers in cold weather, make sure you winterize your sock game.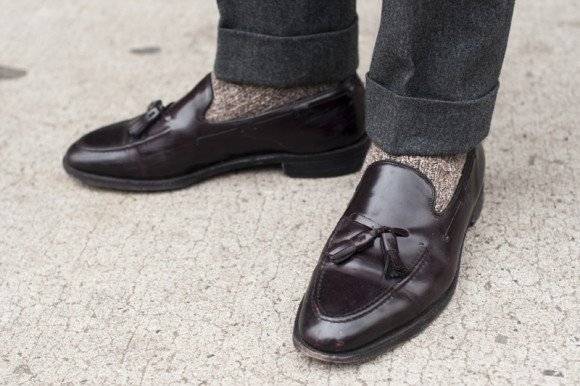 Thanks, as always, for reading.
Yours in style,
Dan Trepanier