Shopping at vintage and thrift stores is the absolute best way to score quality menswear at bargain prices. I don't think there is a second-hand market in the world where you can find higher discounts on items that still have plenty of life in them. But you have to know what you're looking for/at, and what can be done to re-furbish/alter the item to bring it back to life and make it your own. We know it's a jungle out there in those musty vintage shops, so we're here to provide some guidance.
First, you have to understand the system. Where do all these vintage clothes come from, anyway? Well, it's simpler than you might think. Basically, clothing is donated to "charity" all over the world, every day. Everybody, rich or poor, passes along used clothing at one time or another. This creates a never-ending flow of "new" used clothing to be sorted and managed around the world.
This second-hand clothing is purchased by large industrial clothing distributors. They buy it by the ton; these huge compressed shipping crates filled with the most random assortment of used clothing, all fumigated with anti-bacterial sprays. Once it moves from the ship to the warehouse, the crate is dumped onto an elaborate system of conveyor belts, where rows and rows of employees manually grade and sort the clothing piece-by-piece. It's all sorted into roughly 20 different quality categories; from "soiled and unsanitary", to "good enough for charity", to "designer/hold for sale to shop owners".
So, in addition to grading, sorting, and shipping this mass of clothing to the appropriate locations, these vintage warehouses are also in the business of selling their top quality merchandise. "High-End" vintage store owners/buyers literally bid on dates and times to pick through the newest additions to the top grade. These warehouse generally have flat pricing for all the goods, and it's very cheap. We're talking "all sport jackets $7, all button-down shirts $5" kind of cheap. It's the "first choice fees", along with minimum purchase requirements (usually around $1500) that make up the cost of that $350 vintage leather jacket in that fancy 2nd-hand boutique. Not to mention the costs of marketing, real estate, employees, dry cleaning, etc.
For this reason, vintage shop prices can be all over the place. One shop will have leather jackets for $400, and other will say "All Outerwear $15". In the first shop, you can expect much greater curation and only brand-name items. In the second shop, they probably just hit the warehouse at off-peak times and grab a large truck-load of new gear. The moral of the story here is, if you want the best of the best vintage but don't want to dig, you'll have to pay for it. But, if you're willing to dig for a diamond in the rough, those can be found too. It's a classic case of time versus capital.
I'm going to assume you're the type of guy looking for the best deal possible. Therefore, here is some advice if you're going to go the route of cutting through the rough in search of diamonds.
---
The number one determinant of quality is the brand name. You know something hand-made in America, like Allen Edmonds or Alden, is going to last much longer than something glued together in China, like Aldo or Kenneth Cole. 
---
Avoid man-made fabrics, or blends. Generally a cheaper garment is blended with something like Polyester ("poly") or Rayon, or Nylon. Instead, go natural. If there is a tag specifically for the cloth (like "Loro Piana" or "Harris Tweed"), that is a great sign of manufacturer pride.
---
If you find something you like, make sure to look it over for holes, rips, stains, etc. Look on the inside for fraying seams as these could easily let go. Smell the fabric to make sure it doesn't smell like grandpa (or worse).
---
Fit is even more important when wearing vintage – you don't want to look like you're wearing your big brothers hand-me-downs. It's good to know what a tailor can and cannot do, and plan to have it adjusted to fit you properly. 
---
GET TO KNOW THE SHOP KEEPER
These stores are usually owned and operated by one or two people, and they are usually very interesting people. They're also the buyers for the store, so if you can't find what you're looking for, they can probably let you know when the new shipments arrive, or maybe even look out for you on their next trip to the warehouse.
---
Dry cleaners -> tailor shop. This should go without saying.
---
I know, not everyone has a vintage shop selection like NYC or LA. Good news is, the best vintage store in the world is online. It's called eBay, and you can literally find ANYTHING you're looking for. Because the vintage clothing selection is so vast, the prices are tough to beat, too. My advice is avoid the time-suck of searching through endless low-quality auctions by saving search terms for specific items. This way you'll receive email updates when what you're looking for becomes available. 
---
Some items are great to look for in vintage shops because they get better with age (like leather jackets and jeans), but others do not keep their condition or build the same character (like dress shirts or sweaters). To give you some vintage shopping inspiration, here are some of my personal favorite second-hand finds over the years.
---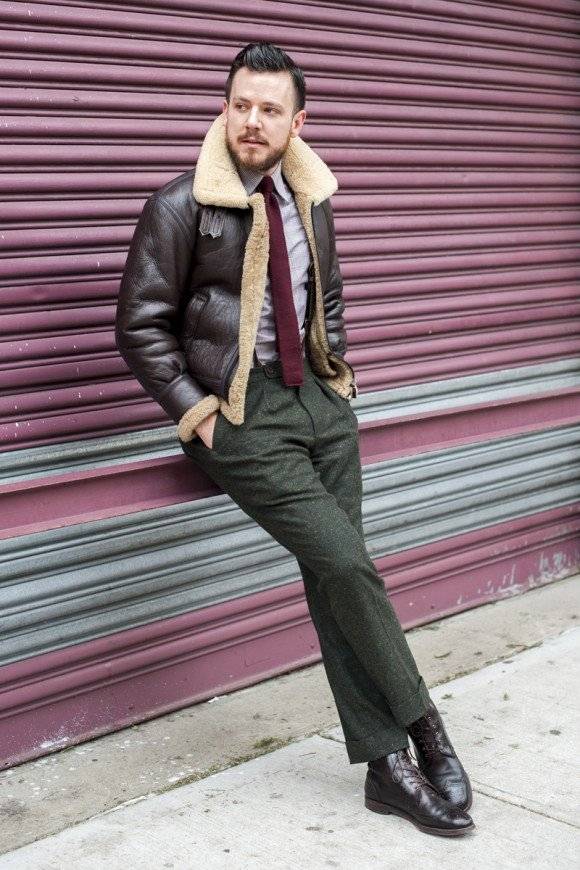 Military gear was built to withstand the most rugged and hardcore conditions. Therefore, you can find some pieces with plenty of life still in them, and you know you're not going to get cold.
---
BROKEN-IN LEATHER JACKETS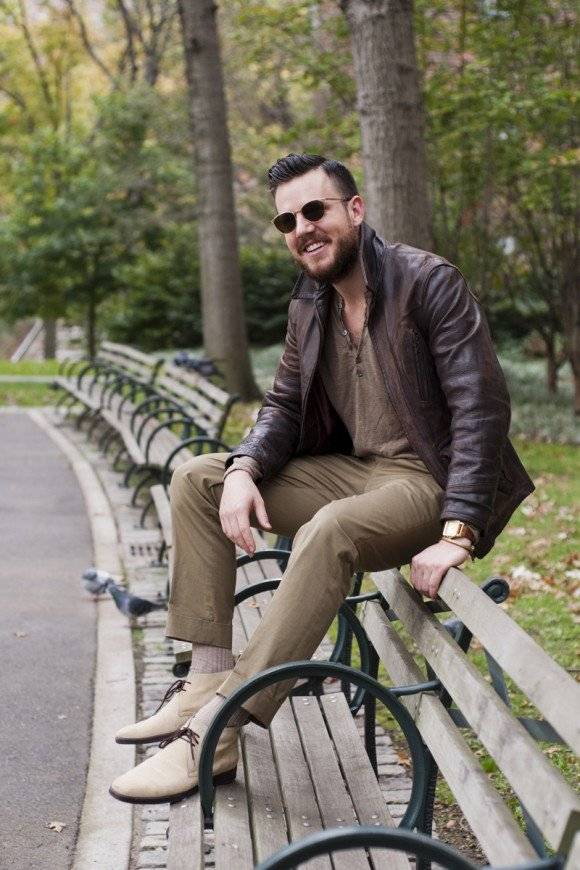 Leather jackets are better broken-in. Just make sure it fits nice and slim, tailoring it is not really an option.
---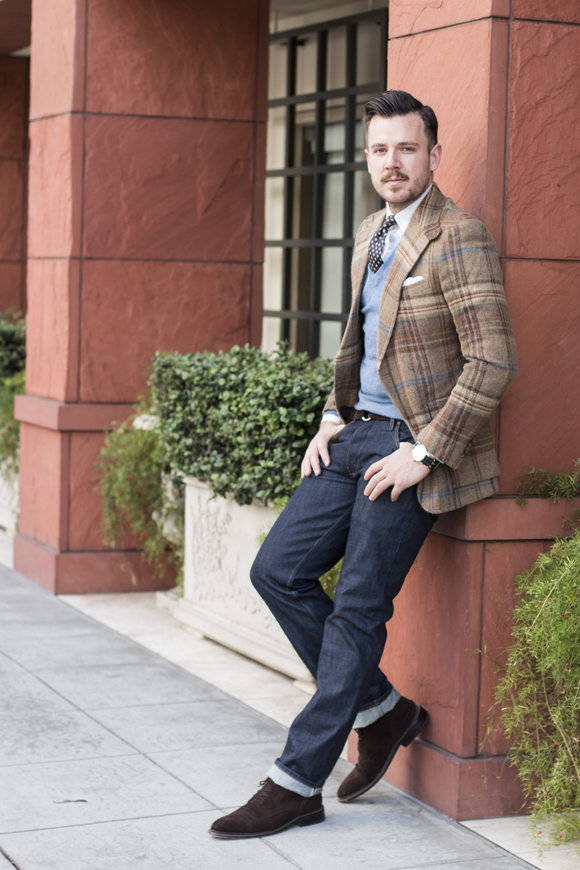 Sometimes you score big, like this Ralph Lauren Blue Label alpaca/cashmere sport coat.
---
WESTERN VESTS & ACCESORIES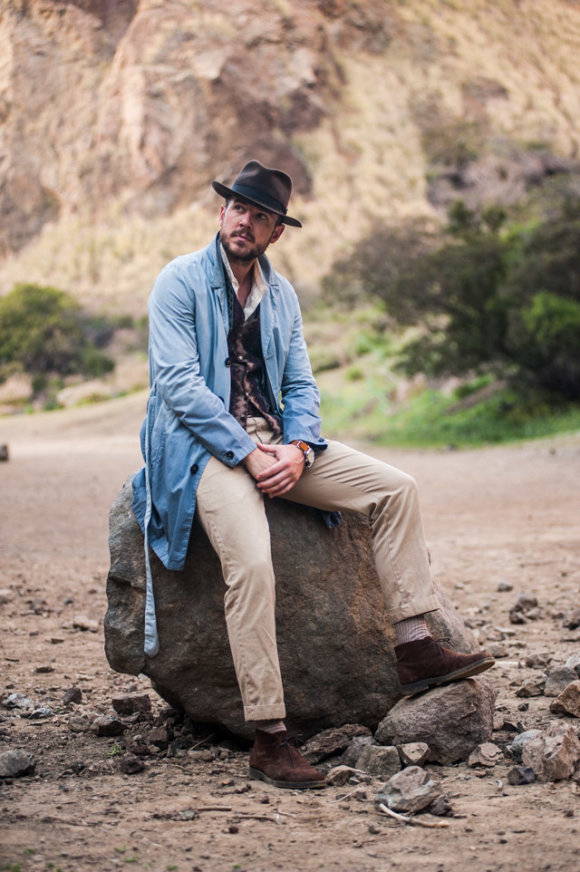 A vintage waistcoat is great way to sneak a pattern into a look – like this western style riding vest.
---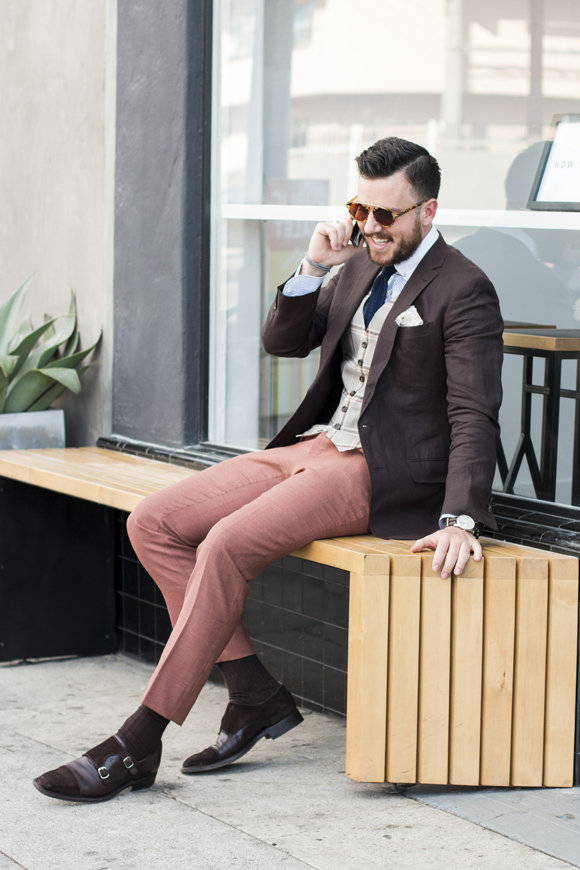 Vintage shades are a smooth way to add a unique accessory to a look. Just make sure you try them on, some of those vintage shades are huge.
---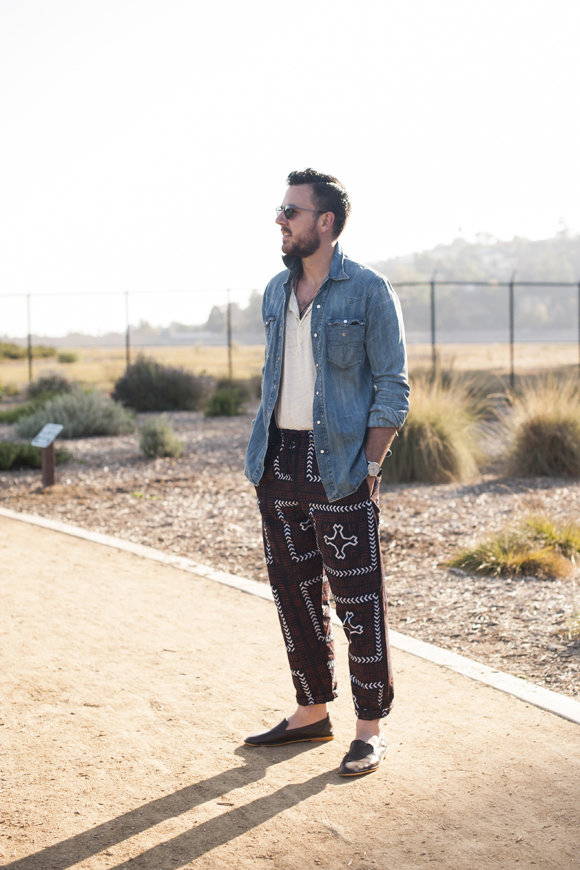 Anything vintage denim, really, is a good look. It's one of those fabrics that just builds fantastic character as it fades and wears.
---
Make sure the rise fits properly and the hips/waist are close. Everything else can be adjusted by your tailor.
---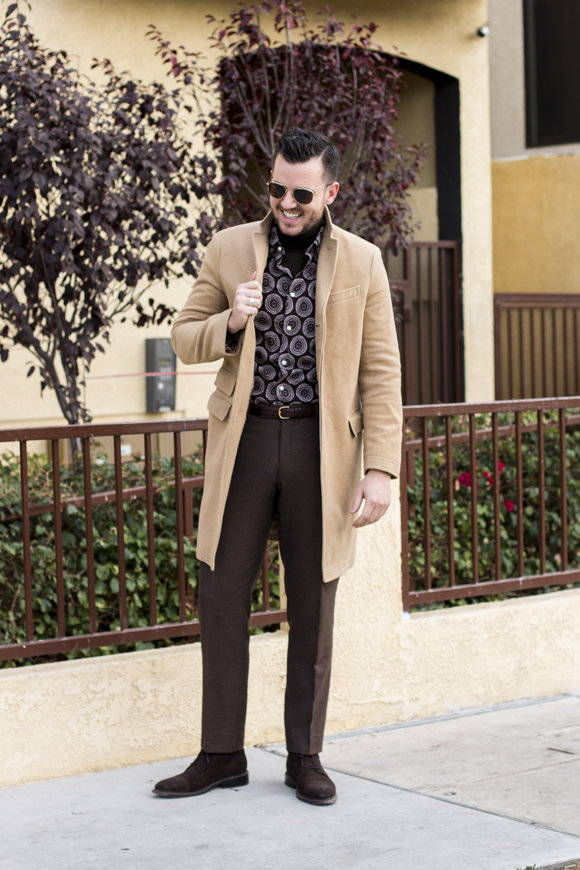 I suggest using only one vintage item at a time, to add a retro punch to an otherwise conservative or muted look.
---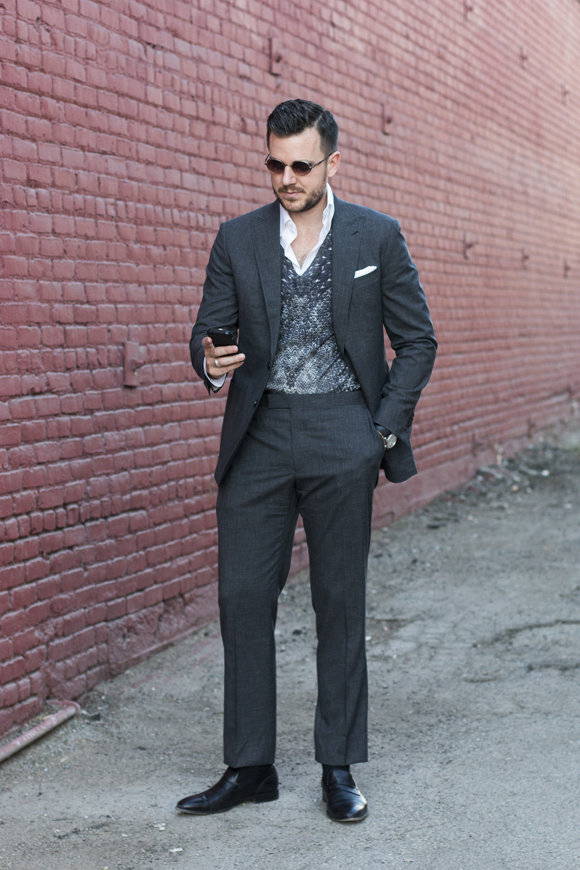 The footwear department is a great place to start in a vintage shop. The classics (like penny loafers, tassel loafers, oxfords, etc) haven't changed much over the past 50 years. Chances are you'll find a pair of loafers that can be an instant addition to your footwear rotation. Keep in mind they will look a whole lot better after a fresh shine and a re-sole.
---
Did I miss anything? Please use the comments section below to share any vintage/thrift/second-hand shopping tips you might have learned from your experience.
Thanks, as always, for reading. 
Yours in style,
Dan Trepanier