Every Articles of Style suit is designed so that the components can also be worn as a separate jacket, trouser and vest.
We created the "1 piece/3 ways" series to give you some ideas on how you can style a timeless suit for different occasions; so you can get the most out of your garments and learn to build a sustainable wardrobe with style.
In this edition we show you three ways to wear our Tobacco Gabardine Suit.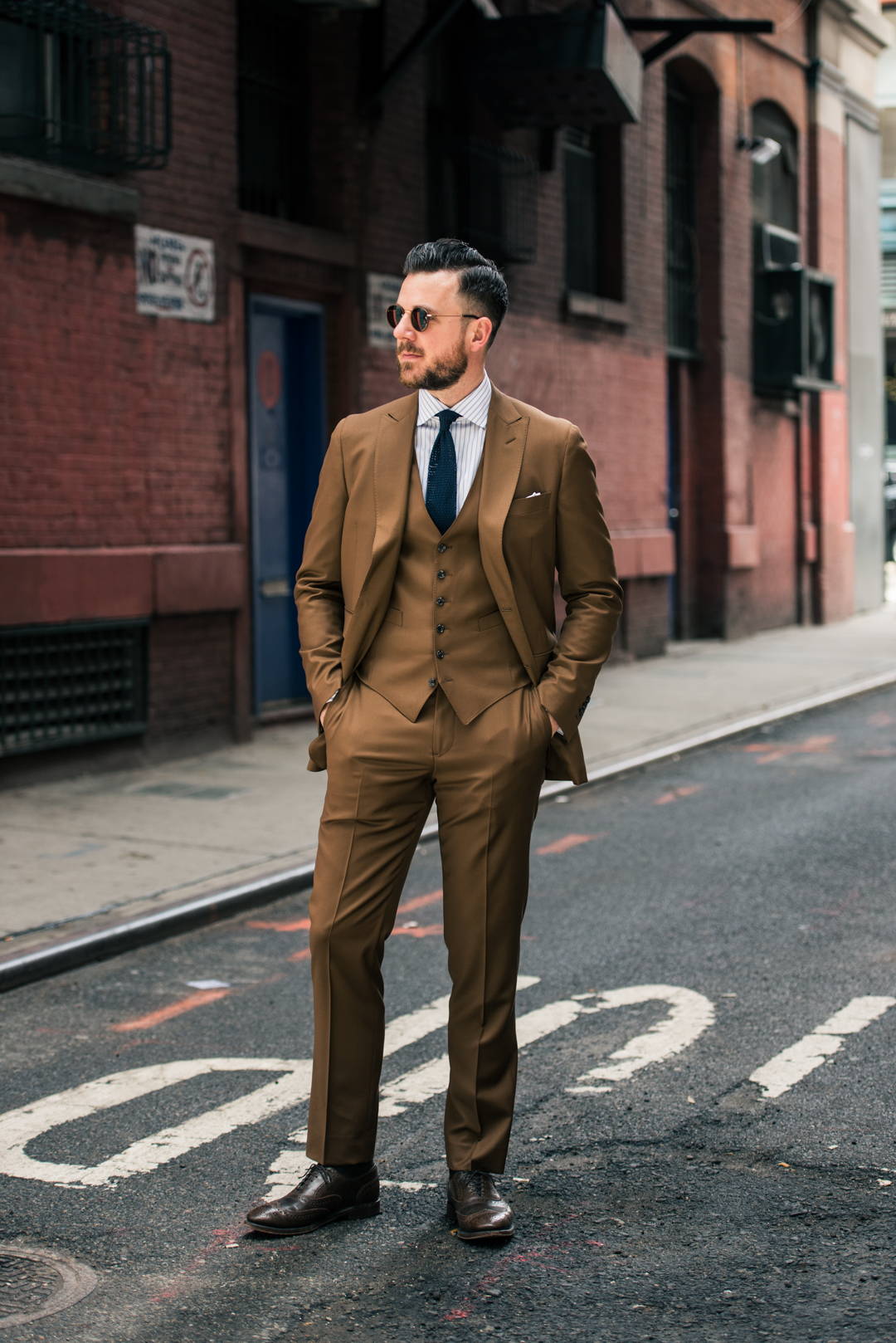 This gabardine fabric is the truest "4-season" cloth I've ever worn. It's light enough for hot days, and can be worn with a heavy overcoat even on the coldest of days,
Pair a tobacco colored suit with shirts in blue, cream/ivory, and cool pastels like mint and lavender. For ties go navy, dark green, burnt order or deep burgundy - and don't be afraid of a punch of pattern, the suit is already a bit "out of the box".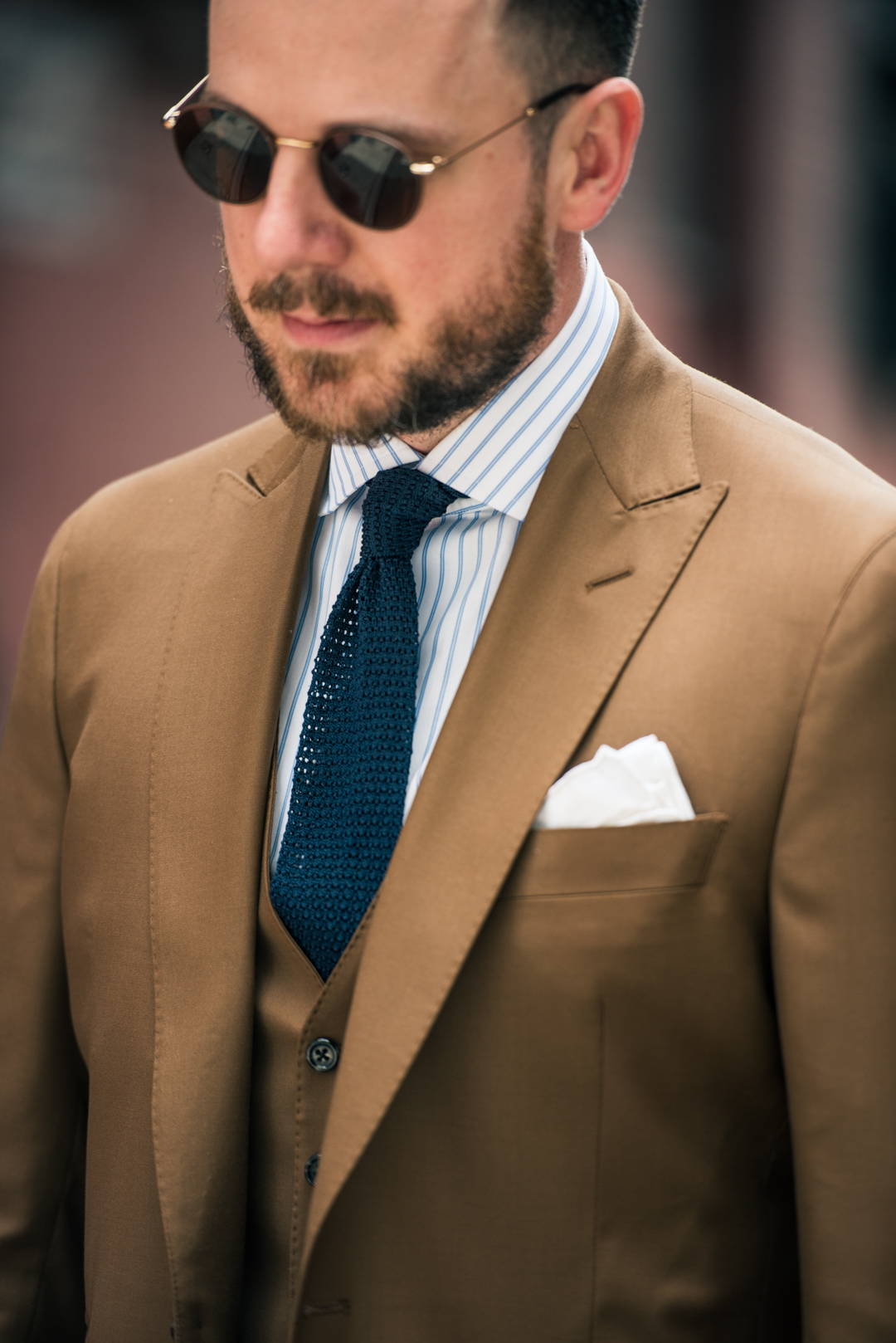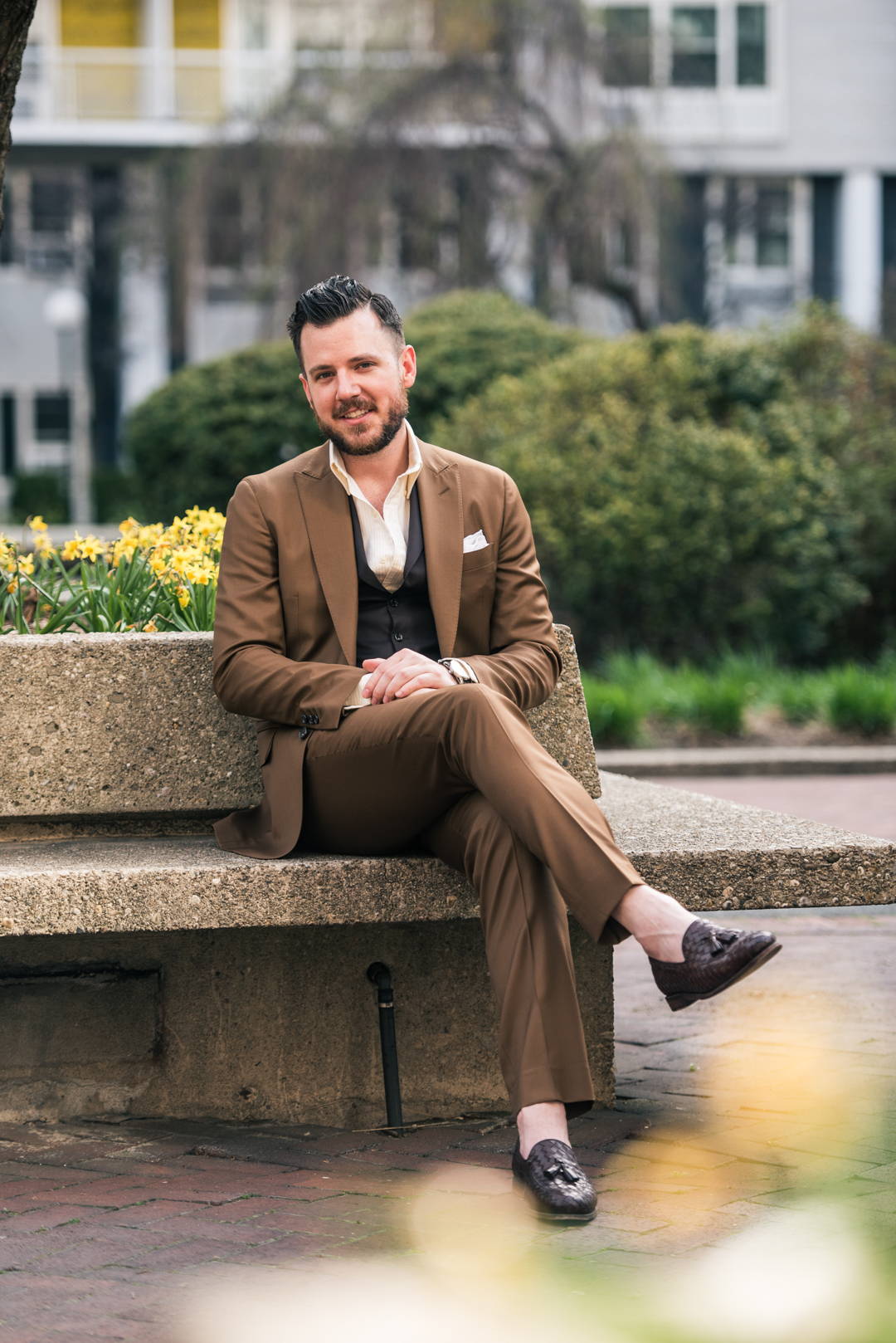 Unless the wedding is strictly "formal", I typically attend wear a seasonal suit without a tie. 
I find a contrast vest (like this cherrywood) can be a nice alternative to a necktie - if you'd rather keep the collar loose.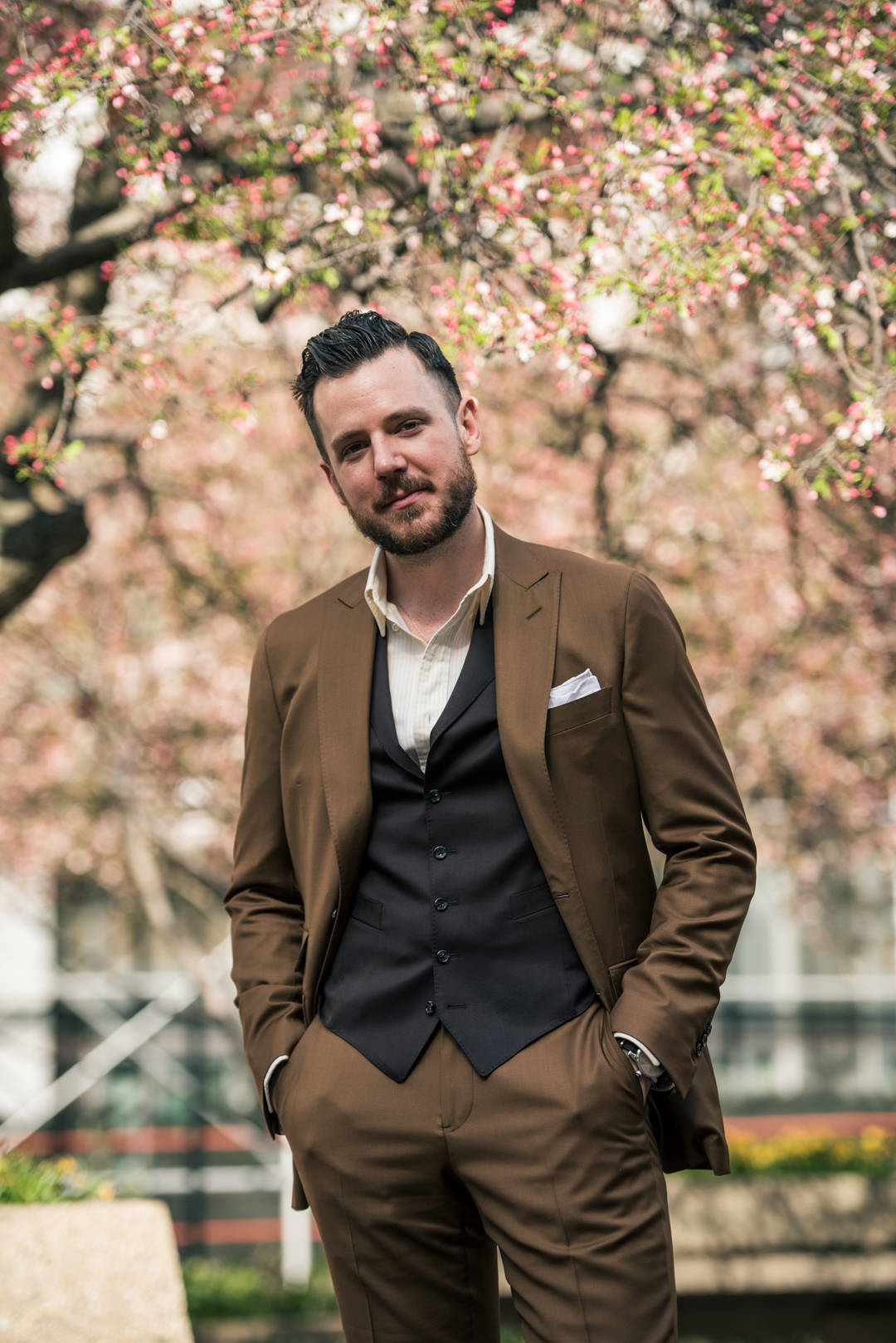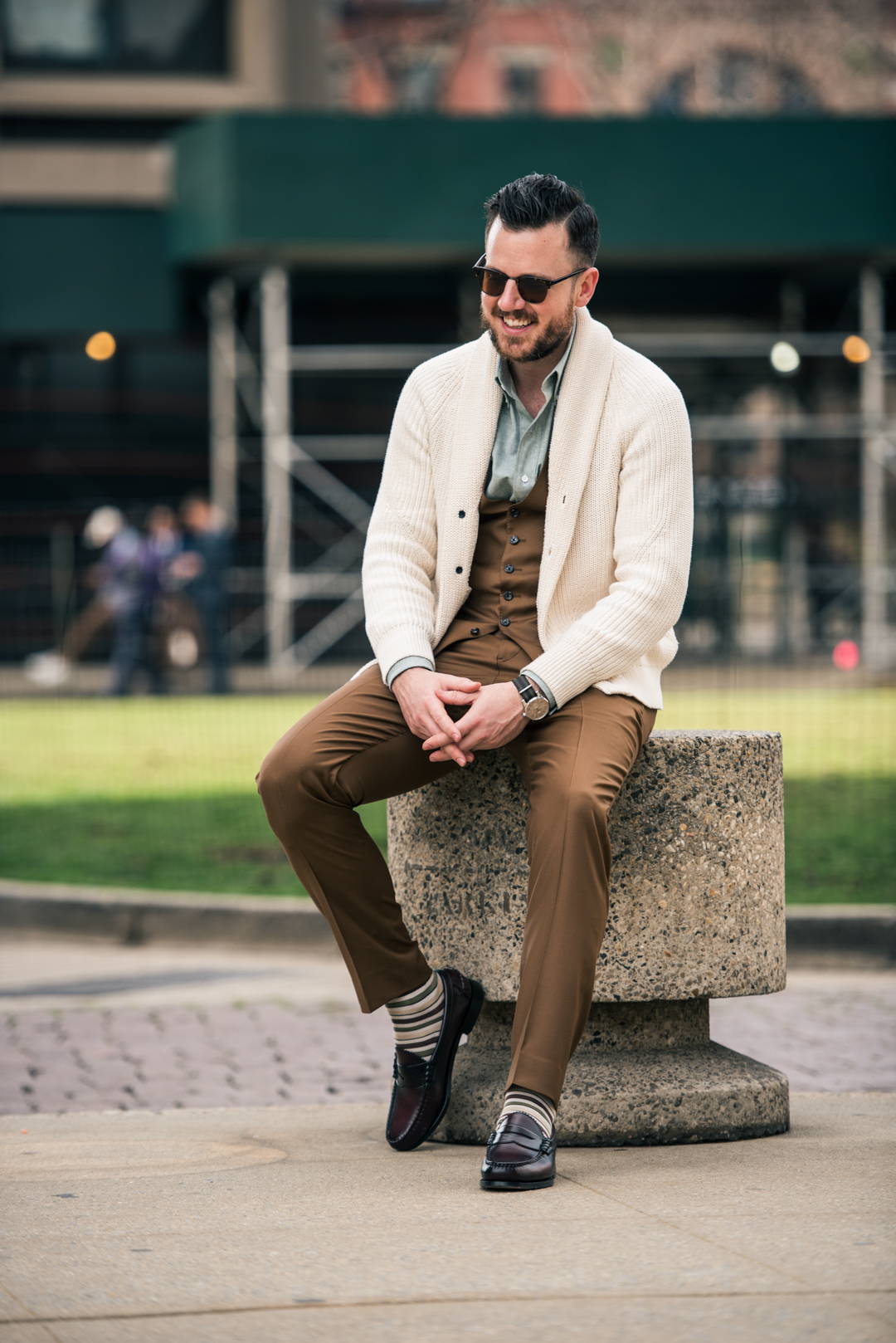 Here's a move to try. It's one of my favs.
Pair the trousers and the vest with an oxford shirt (2 buttons undone) and a chunky cardigan. Pair with loafers. Repeat for any "business casual" function during the Fall.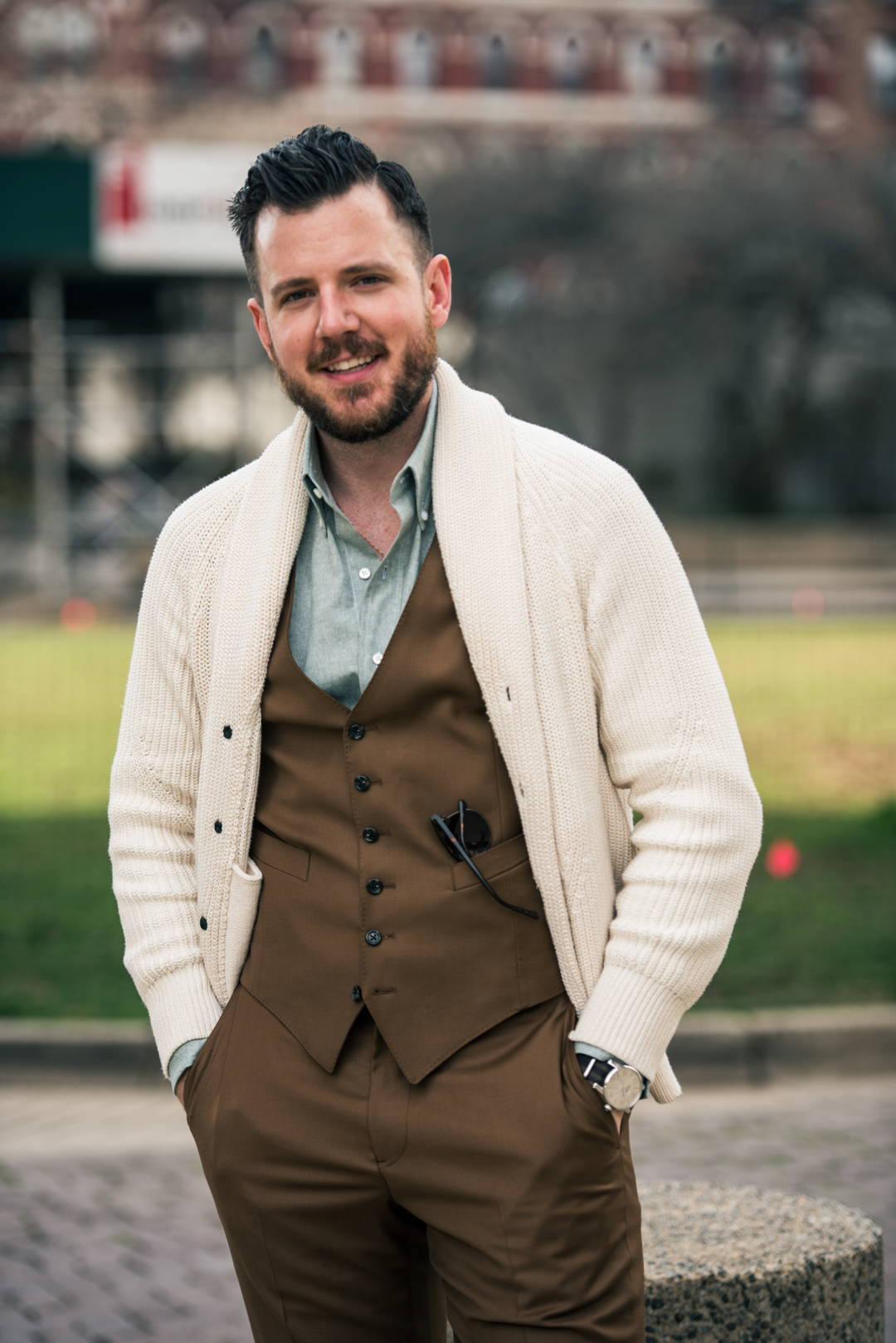 Thanks, as always, for reading.
Yours in style,
Dan Trepanier