Today we turn our attention to another fabric that has been a best-seller in our collection.
The Silk Tweed Houndstooth is a lightweight (8oz) blend of 40% wool, 35% silk and 25% linen. This one was designed for our clients who live in warmer climates, like Los Angeles, Miami, Nashville, etc. We call it "Summer Tweed" because the toughness of the linen and the subtle pill of the silk give this fabric a character and charm similar to that of a heavy tweed. Unlike a traditional tweed, however, this garment is as lightweight and breathable as tailoring gets.
Here's 3 examples of how this versatile fabric can add some character to your wardrobe and open up plenty of styling options.
---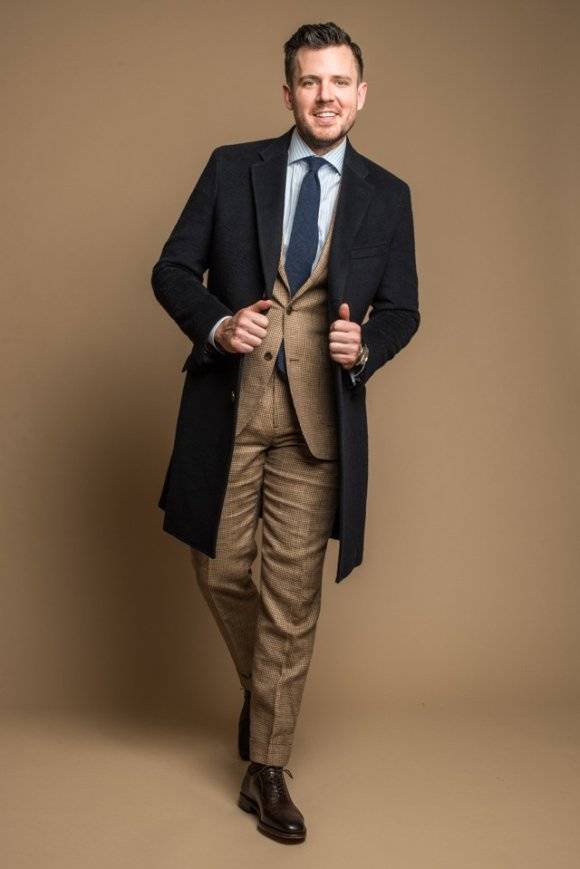 The best part about a "tweed" suit is that you can wear it to the office with a tie and spread, then break-up the jacket with a pair of jeans and the trousers with just about anything from cashmere sweaters to cool bool jackets. It's a smart and efficient way to build a versatile, long-term wardrobe.
For those clients who get to enjoy the joy of the seasons, I would call this a three-season suit. At 8oz it's technically a 2-season fabric (Spring & Summer), but due to the texture of the cloth and the brown/khaki coloring, it translates very nicely to Fall.
If you live in a warm place, none of this matters and this is a year-round suit.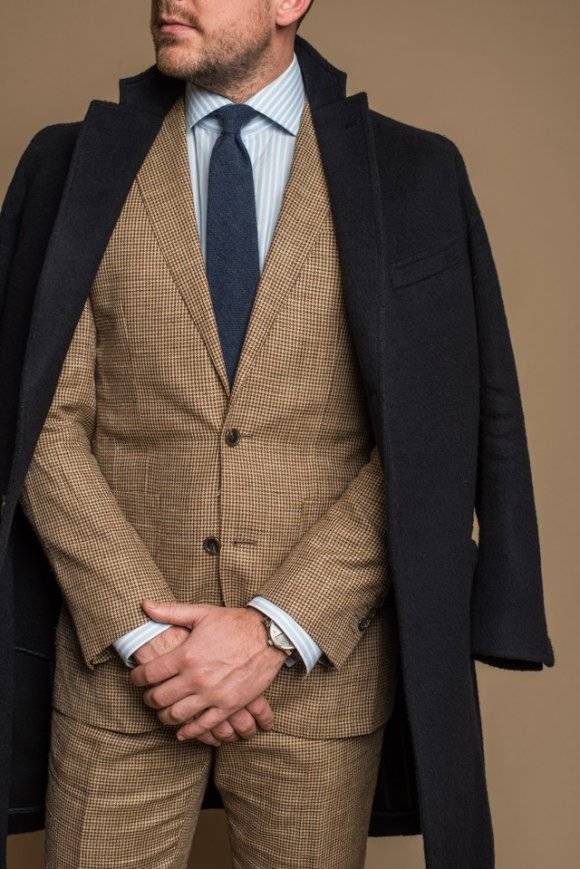 ---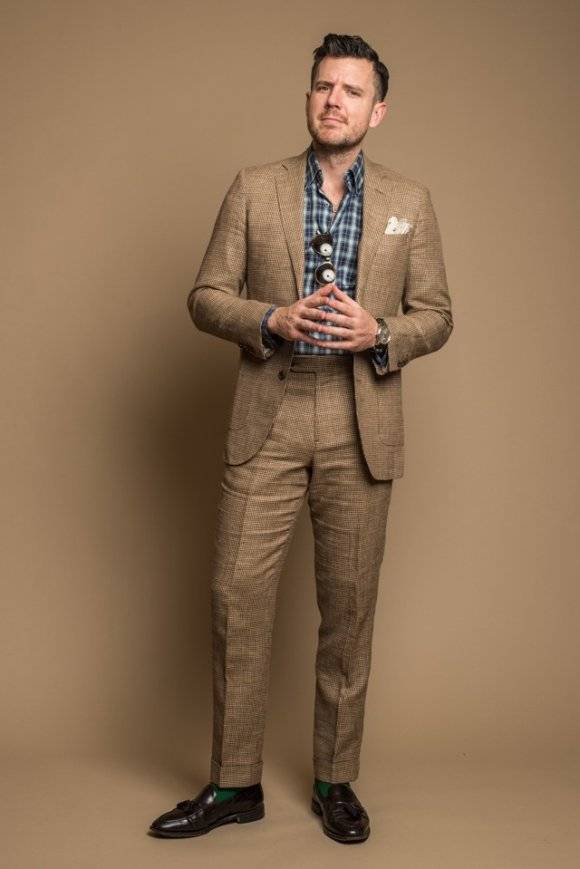 Forget the khakis and polo shirt to the office. Upgrade yourself to a soft-shouldered suit in a seasonal fabric.
With two buttons open on a casual plaid shirt, this is an outfit that can take you from day to night, no matter where you work or who you're seeing later.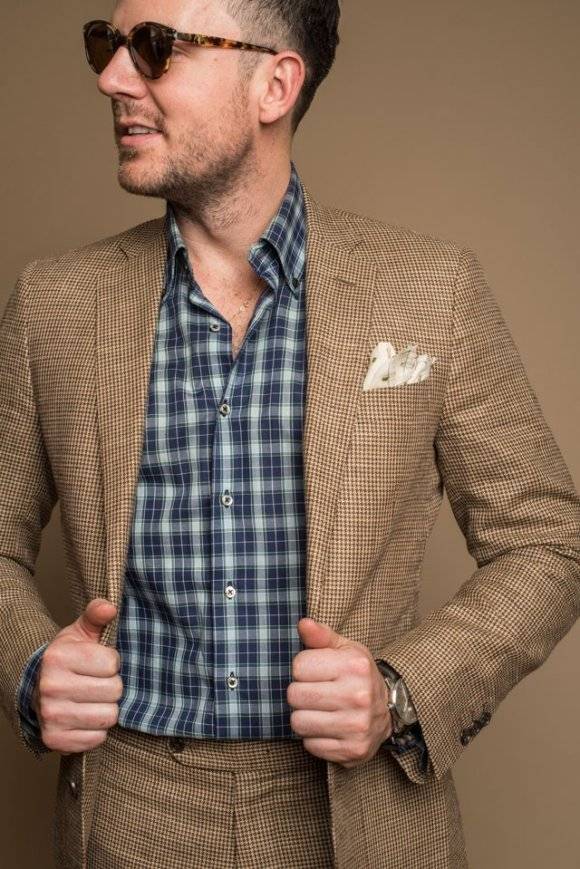 ---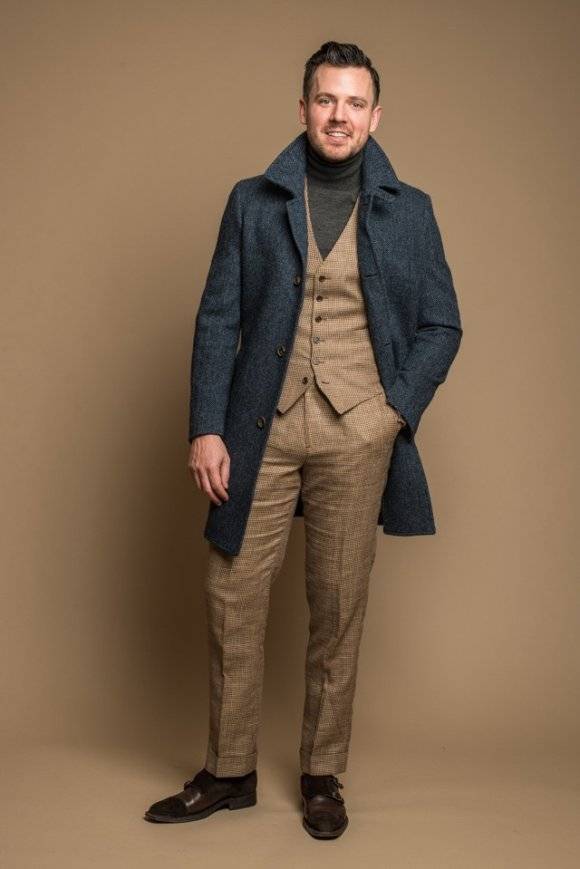 You already know we love a fitted turtleneck.
I like the addition of a waistcoat over a fitted sweater like this for two reasons:
The cinching effect of the gut is real, by using the rear adjuster
The two front welt pockets are very functional and streamlined (smartphone in one side, credit, ID & house keys in the other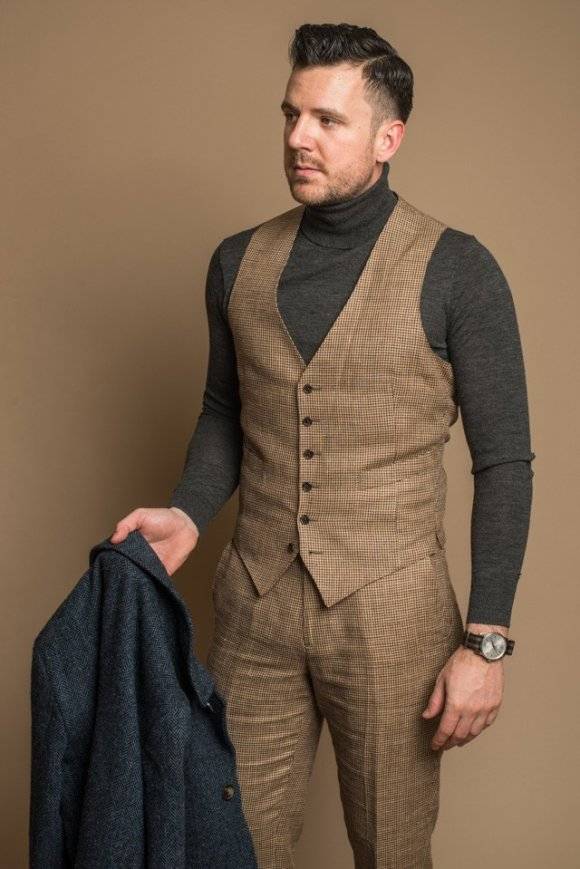 Thanks, as always, for reading.
Yours in style,
Dan Trepanier