A good tweed trouser can really open up your Fall/Winter wardrobe. Wear them with a blazer, with a chunky sweater, even with a leather bomber or varsity jacket.
Here's some ideas to get you thinking about a pair of tweed trousers.
---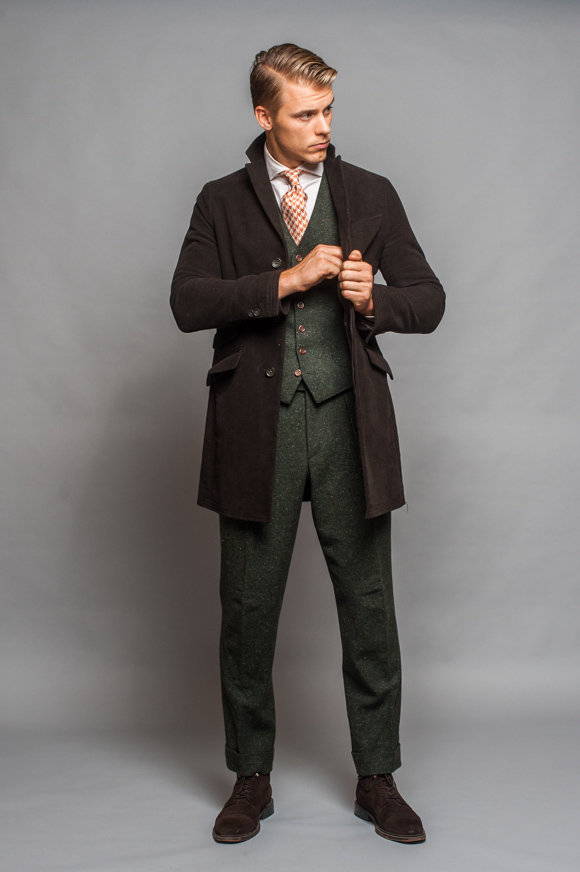 Personally, during the colder months I prefer wearing tweed trousers to jeans. Not only are they more comfortable (since they don't stretch and sag off the waist or squeeze the thighs/calves) but the extra hip room created by the pleats makes a world of difference when it comes to using the pockets.
So many of my favorite jeans seem to be made for guys with slim thighs, or tiny hands. Either way, I'm tired of struggling to pull out my phone or wallet. A gentleman's clothes should be functional and practical above all else.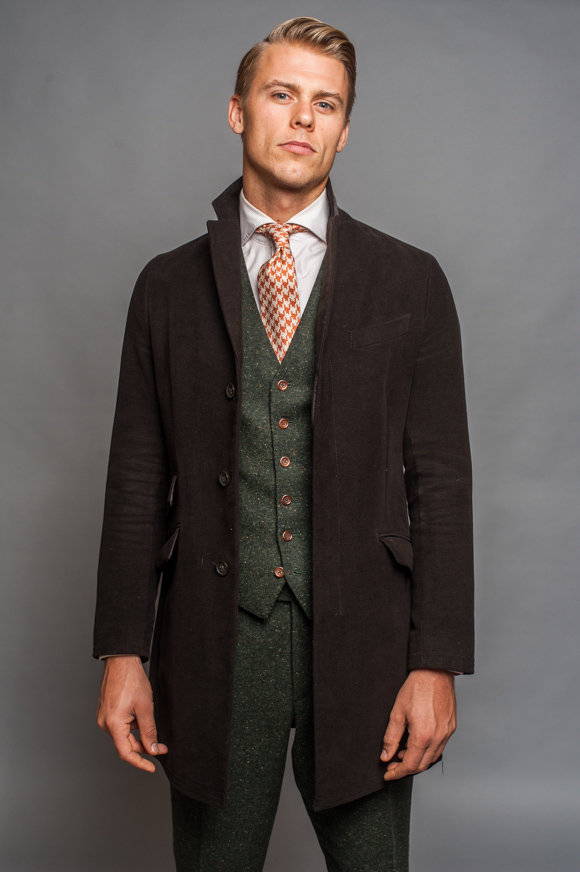 The whole idea of pleats being "in" or "out" of fashion is kind of silly, in my opinion. That isn't, or shouldn't be, what menswear is about.
A pleat is a functional design element. It allows for the expansion of cloth in one specific area, relative to another specific area. It's a range of motion thing, which is why you often seem them on the upper backs of shirts. Trouser pleats picked up a bad reputation because we all began associating them with ill-fitting (mainly oversized) pants. A lot of 90's "business casual" khakis come to mind. But the truth is, a well-cut trouser with front pleats can be a very flattering and elegant look. When properly cut, pleated trousers give an air of maturity, perhaps even sophistication.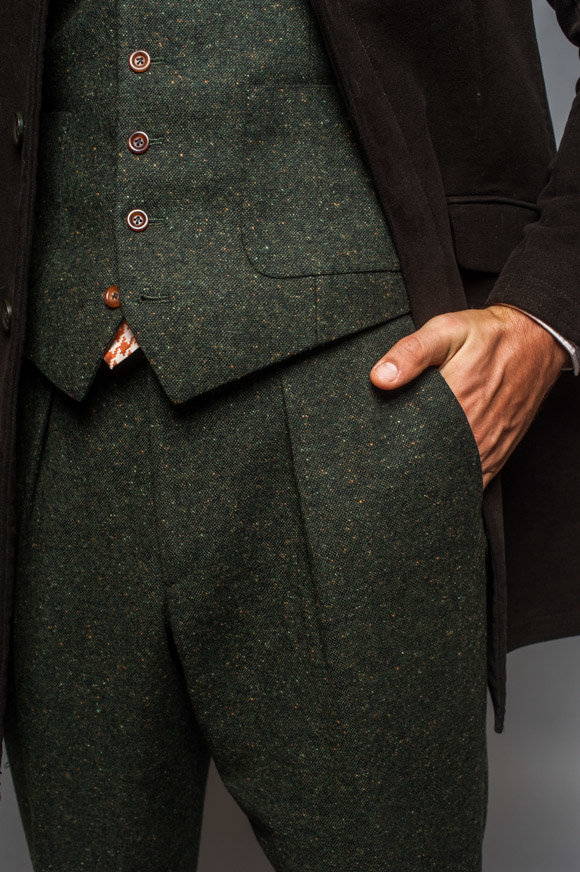 We really can't say enough about a good dress boot.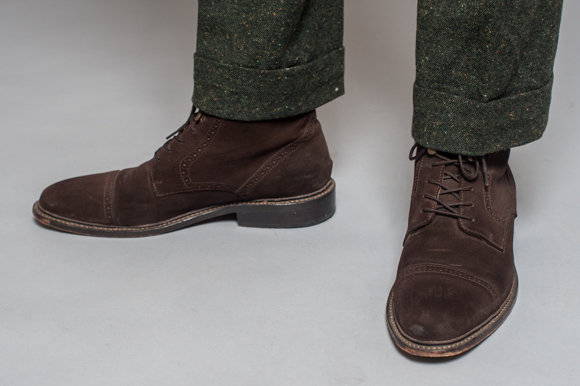 ---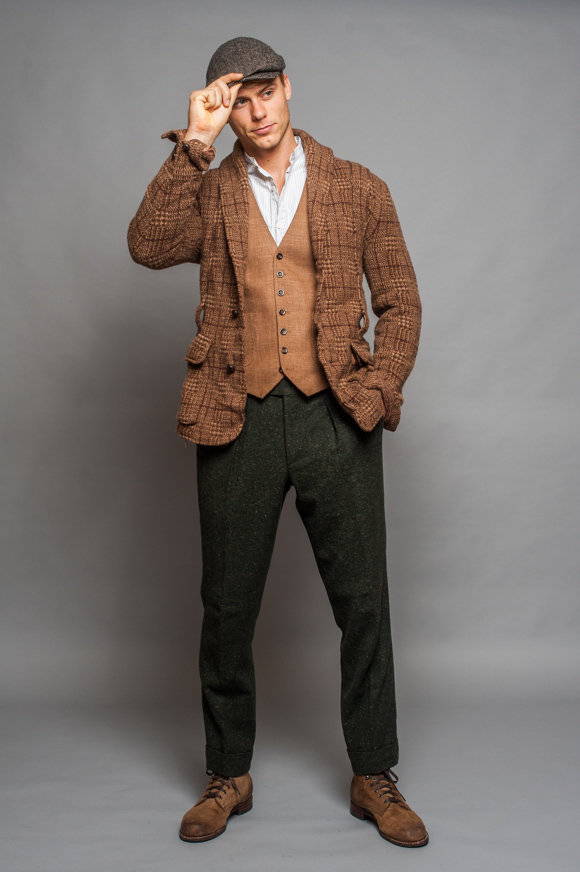 Looking to upgrade your casualwear to something a little more smart and mature?
Start by introducing some tailored pieces into your weekend wardrobe, like a waistcoat or pleated trouser. That's the beauty of tailored garments cut from seasonal fabrics. Since they serve a functional purpose it's easier to pair them with casual items, like a band collar shirt, a wool cardigan and some roughed-up boots.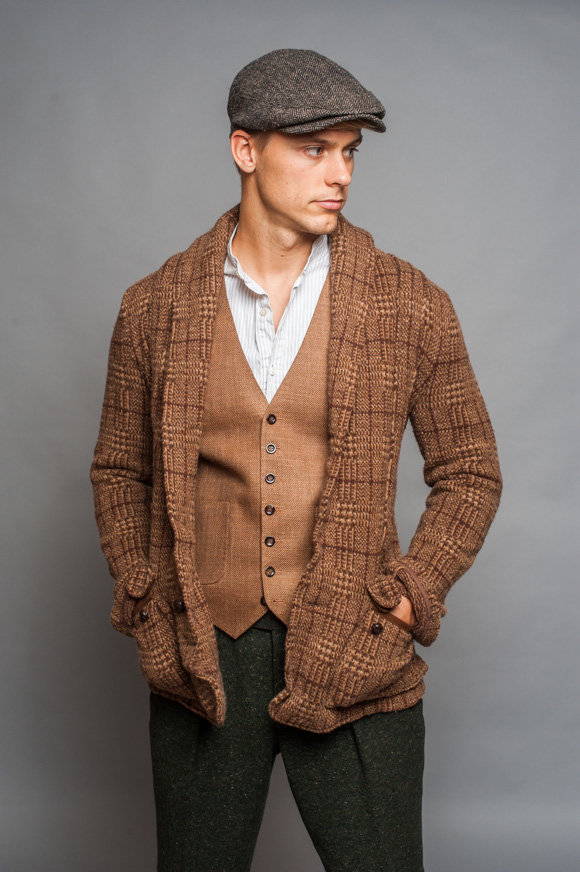 Fall is all about textures. Dimensional cloth can give your outfit a life of its own.
Here's a "basket weaved" wool hopsack waistcoat with a slight mohair blend (hence the sheen), a wool/cashmere cardigan in a sort of classic glendplaid knit, and of of course, the donegal tweed trousers with specs of khaki, brown and burnt orange.
What do you know about "flesh-out" leather?
These boots by Wolverine are cut from genuine Horween leather, but it's inside out. This method, developed in the 1900s, puts the leather grain against the foot and the napped side out, resulting in a cooler foot and unique texture. They are also hand burnished at the toe and heel before being Goodyear welted, all done in the USA.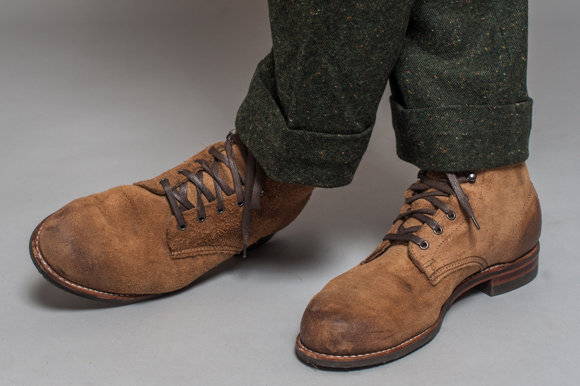 ---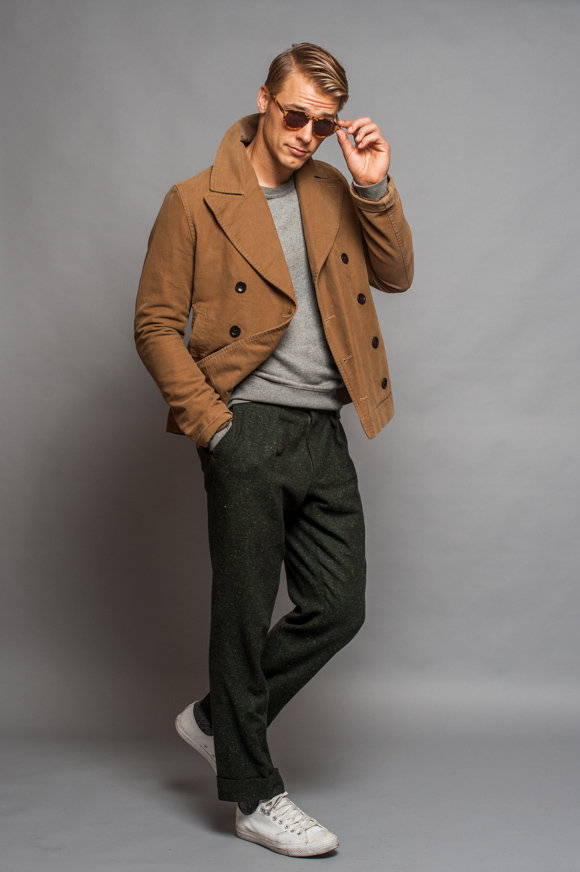 A tweed trouser (preferably one with a little legroom flow) can be an awesome casual pant. Wear them with an athletic inspired sweater, a casual jacket, and some lowtop sneakers for a sporty but classy look. The off-duty gentleman, if you will.
On a sidenote, moleskin (heavy brushed cotton; think corduroy without the ribbed texture) is one of my favorite fabrics for the Fall/Winter. It has this incredible "moldable" structure and it's very durable. It's one of those fabrics that only gets better with age. The peacoat here and the topcoat above in the first look are both made of moleskin, and both are several years old.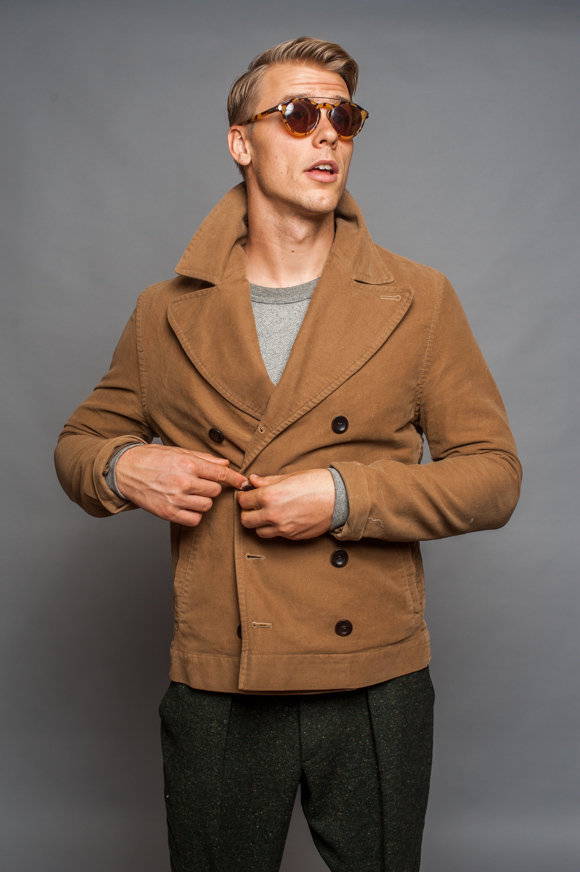 The key to a good pleated trouser is having some shape through the leg, but leaving enough room through the hips so that the pleats lay flat. A lot of guys have their old pleated pants tailored for a "slim fit" but don't leave enough room in the hips, causing the pleats to pull open and create a balloon effect just below the waist.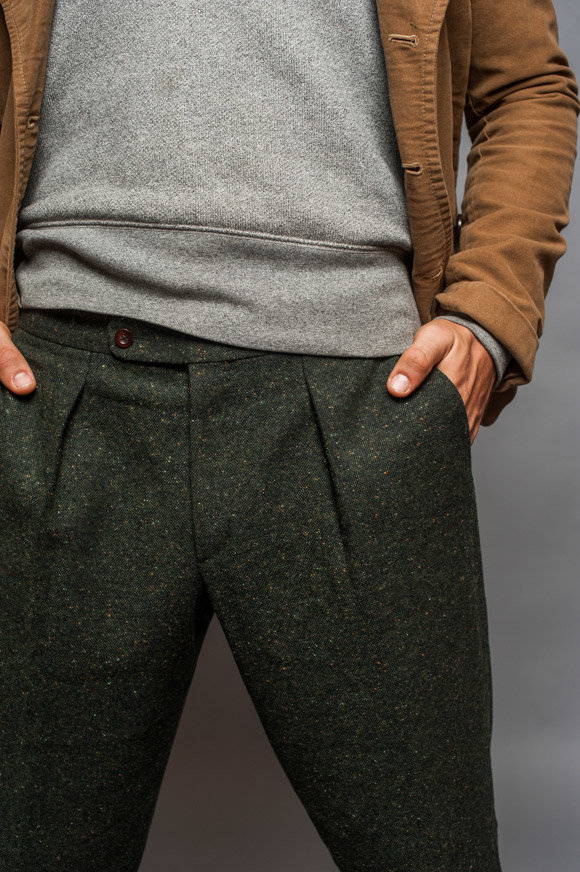 Invest wisely, then enjoy your investments!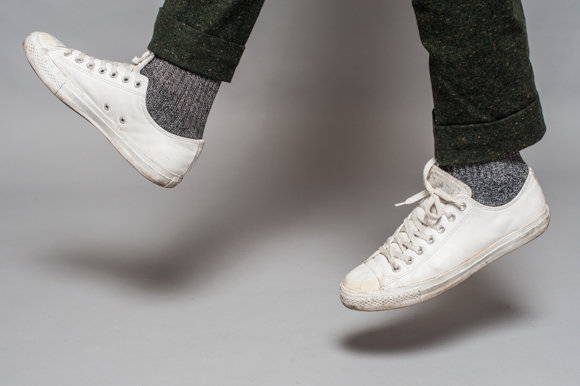 Thanks, as always, for reading.
Yours in style,
Dan Trepanier