1 Piece/3 Ways: Steel Hopsack Suit
Every Articles of Style suit is designed so that the components can also be worn as a separate jacket, trouser and vest.
We created the "1 piece/3 ways" series to give you some ideas on how you can style a timeless suit for different occasions; so you can get the most out of your garments and learn to build a sustainable wardrobe with style.
In this edition we show you three ways to wear our Triple-Blend Hopsack Suit (now sadly sold-out).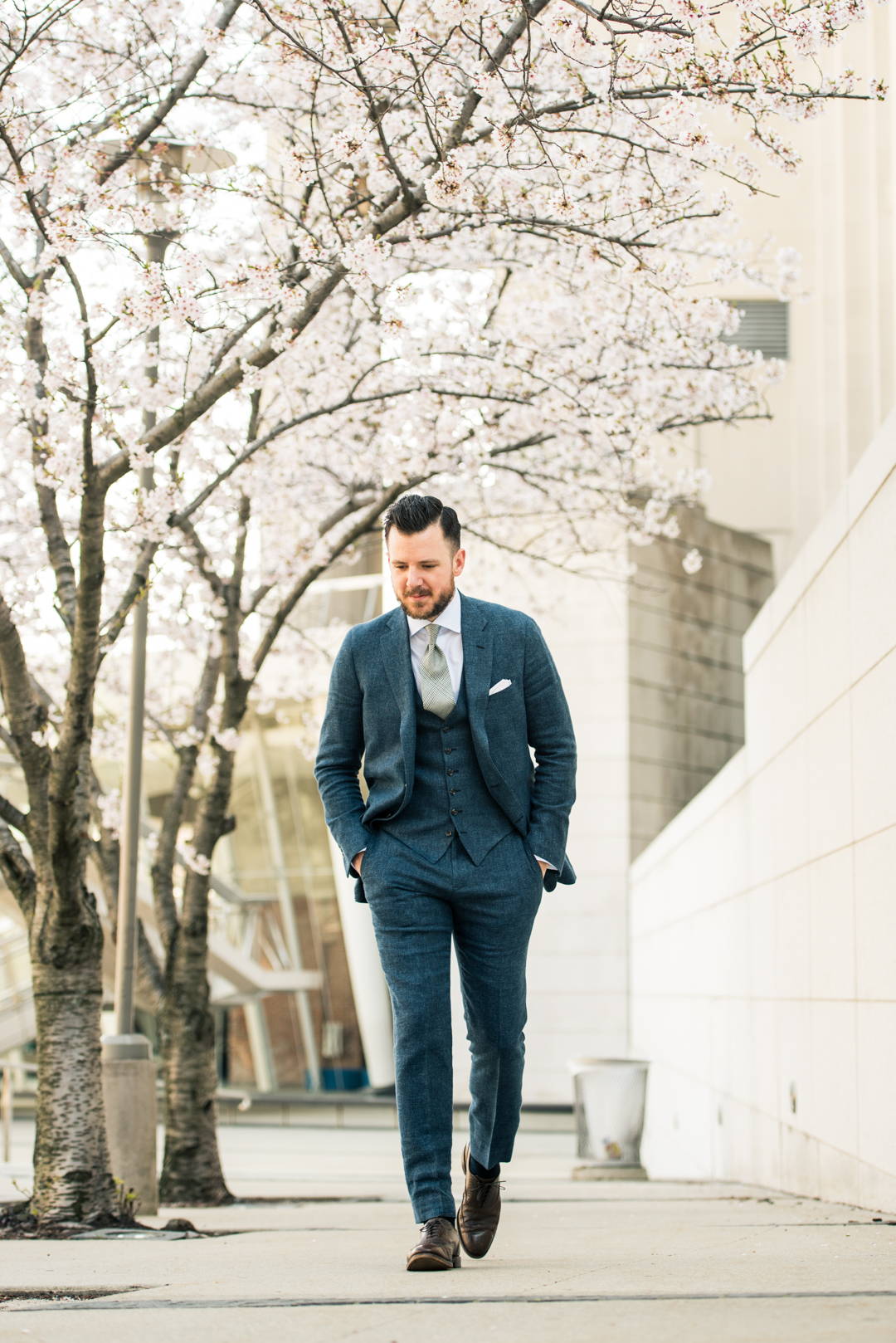 The steel blue color and loosely woven texture of this fabric make it perfect for an outdoor event in Spring. It looks perfectly natural on the beach, near the ocean, or among blooming trees and flowers. 
We first introduced this one as "the ultimate Spring wedding suit", and many of our clients have been married in it. Like all good things, the roll of fabric came to an end - so shout-out to you guys who got this one.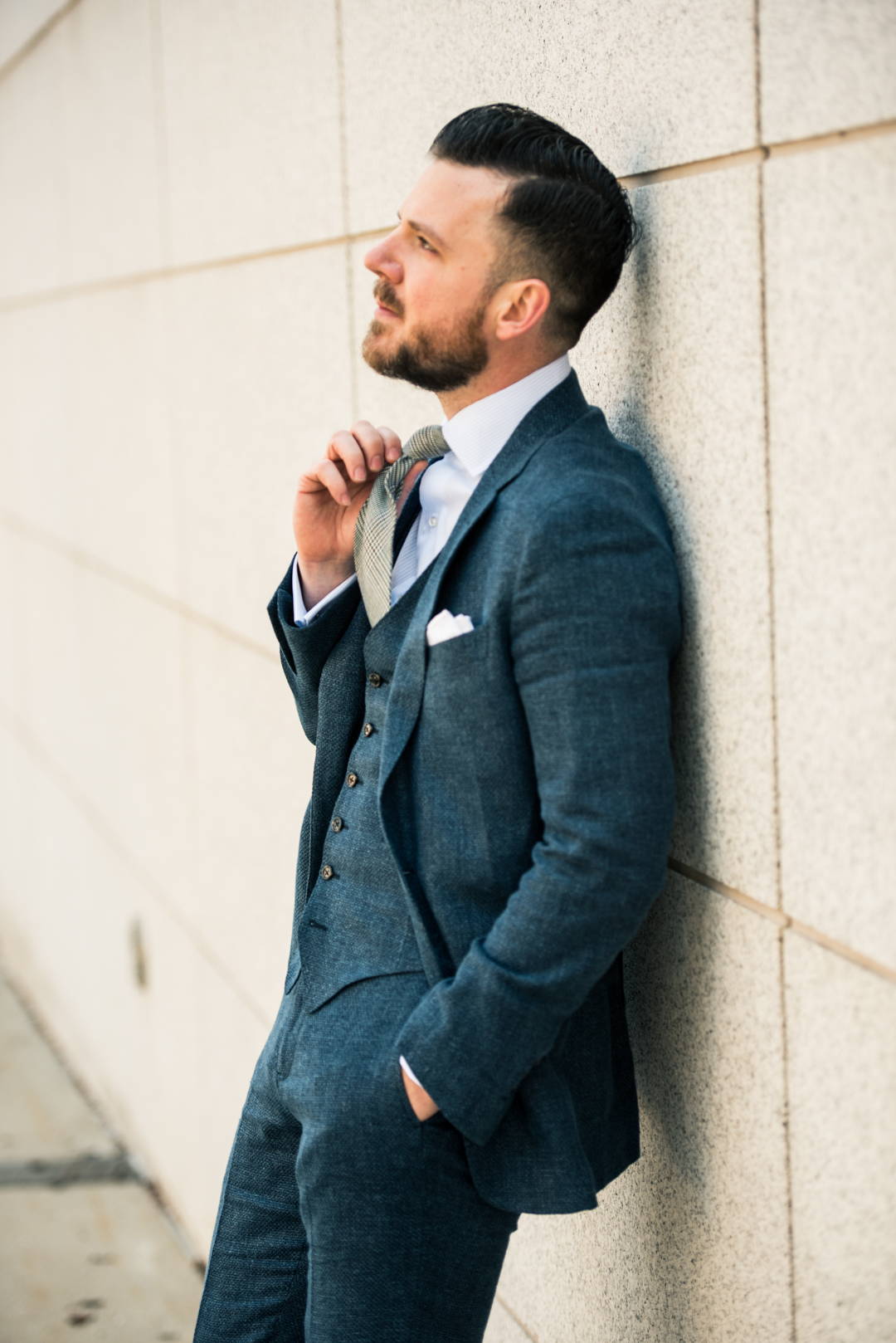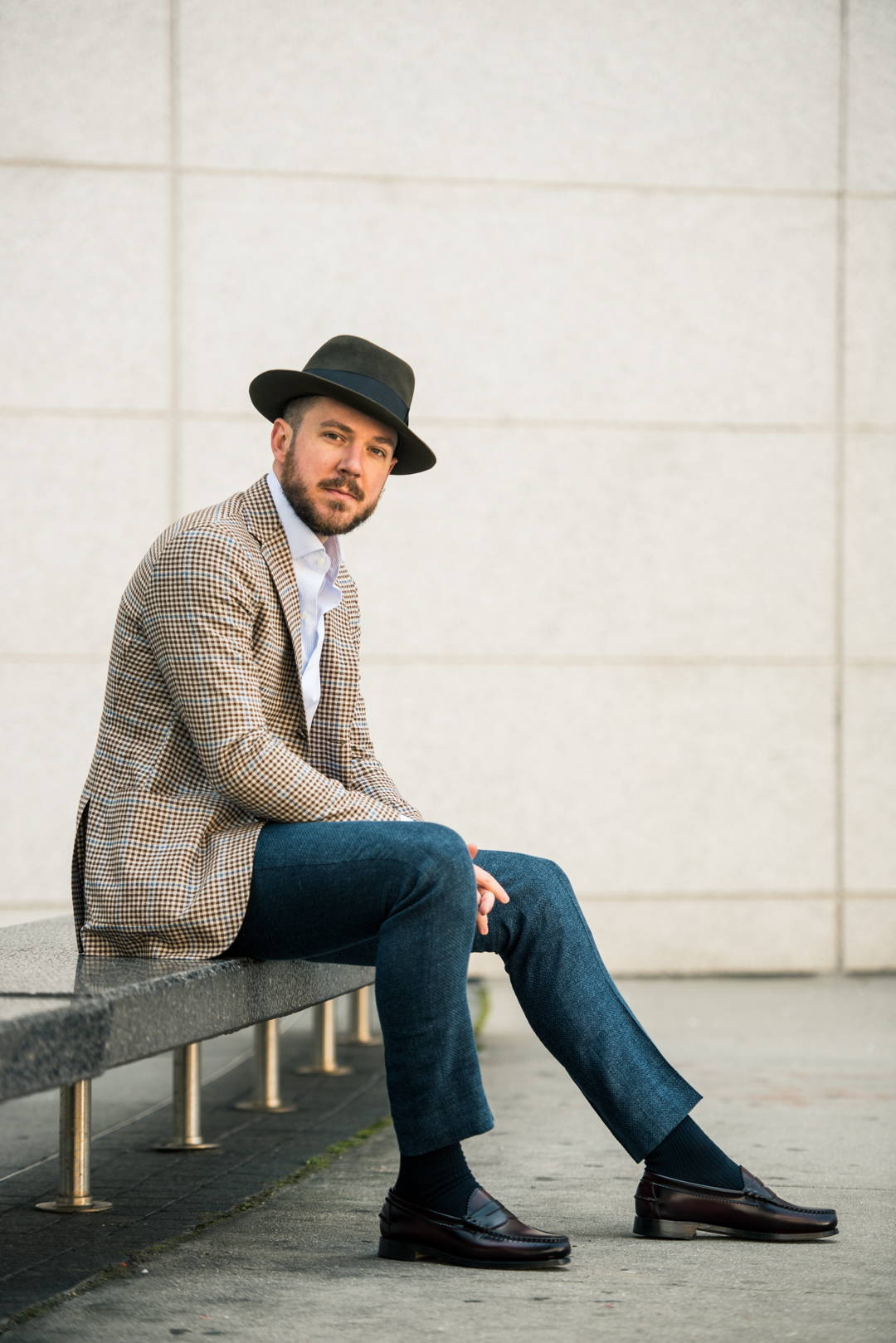 Hopsack trousers are so light and breezy, I wear them with everything from tees and polos to linen shirts and silk sportcoats.
We all know the joy of pulling out flannels and cashmeres in the begining of the Fall. If you have the right fabrics, pulling out hopsacks and linens in begining of the Spring is just as exciting.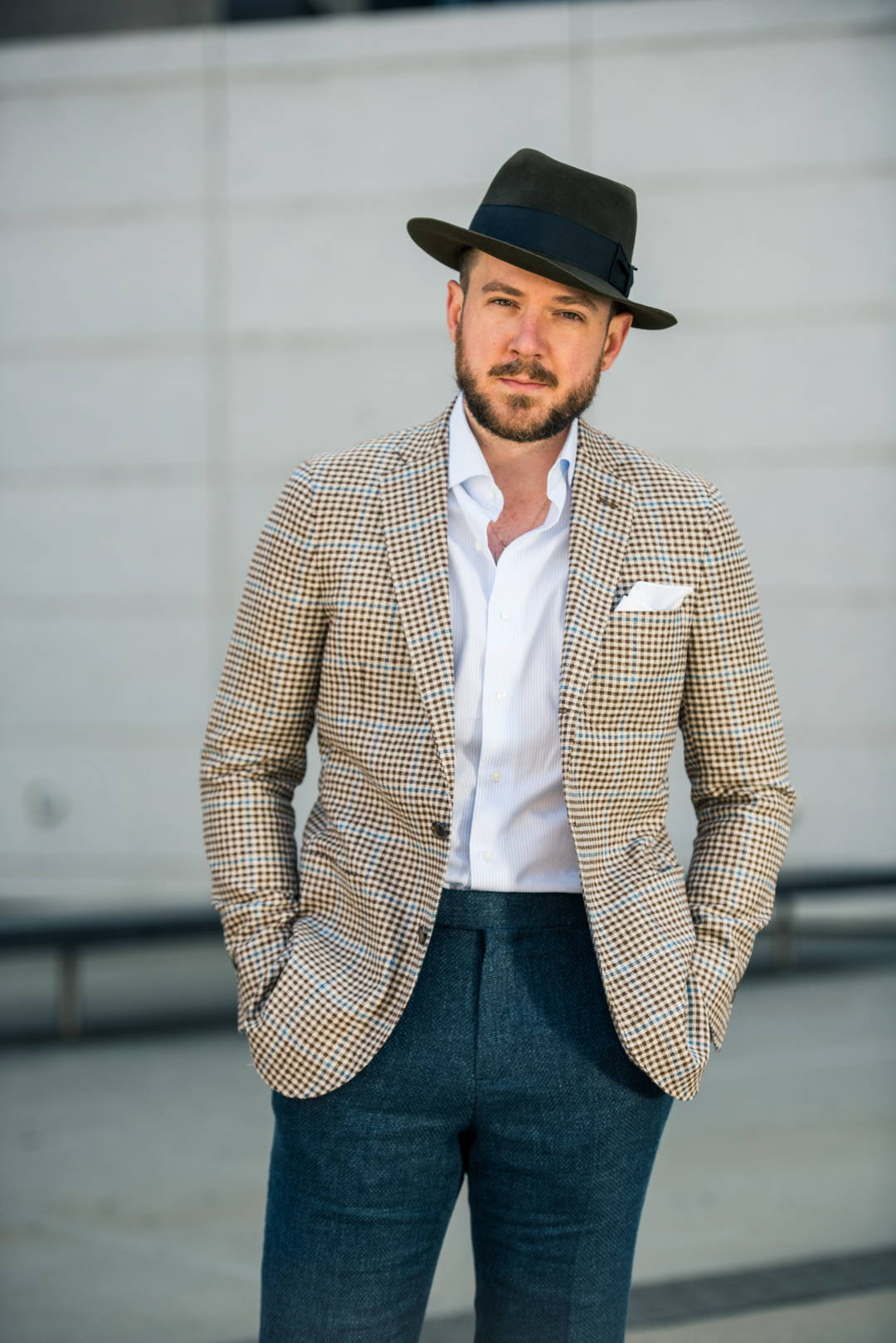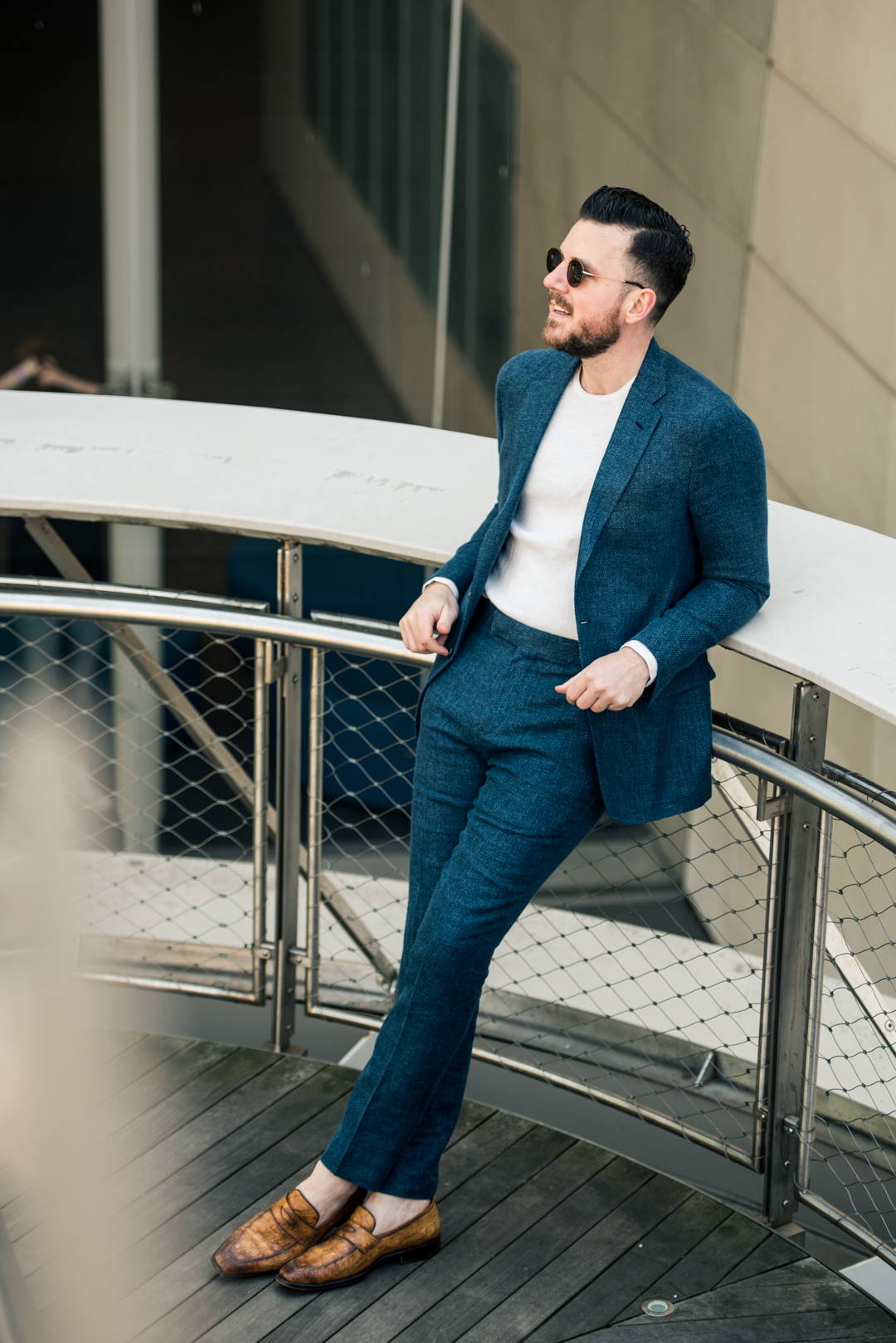 How to dress-down a suit for a Spring/Summer night out:
1. Seasonal fabric
2. Fit has to be on point (of course)
3. Thin sweater/heavy t-shirt (nice fabric, neutral color) - tucked in.
4. Loafers
5. Sockless (optional)
6. Shades
7. Tight fade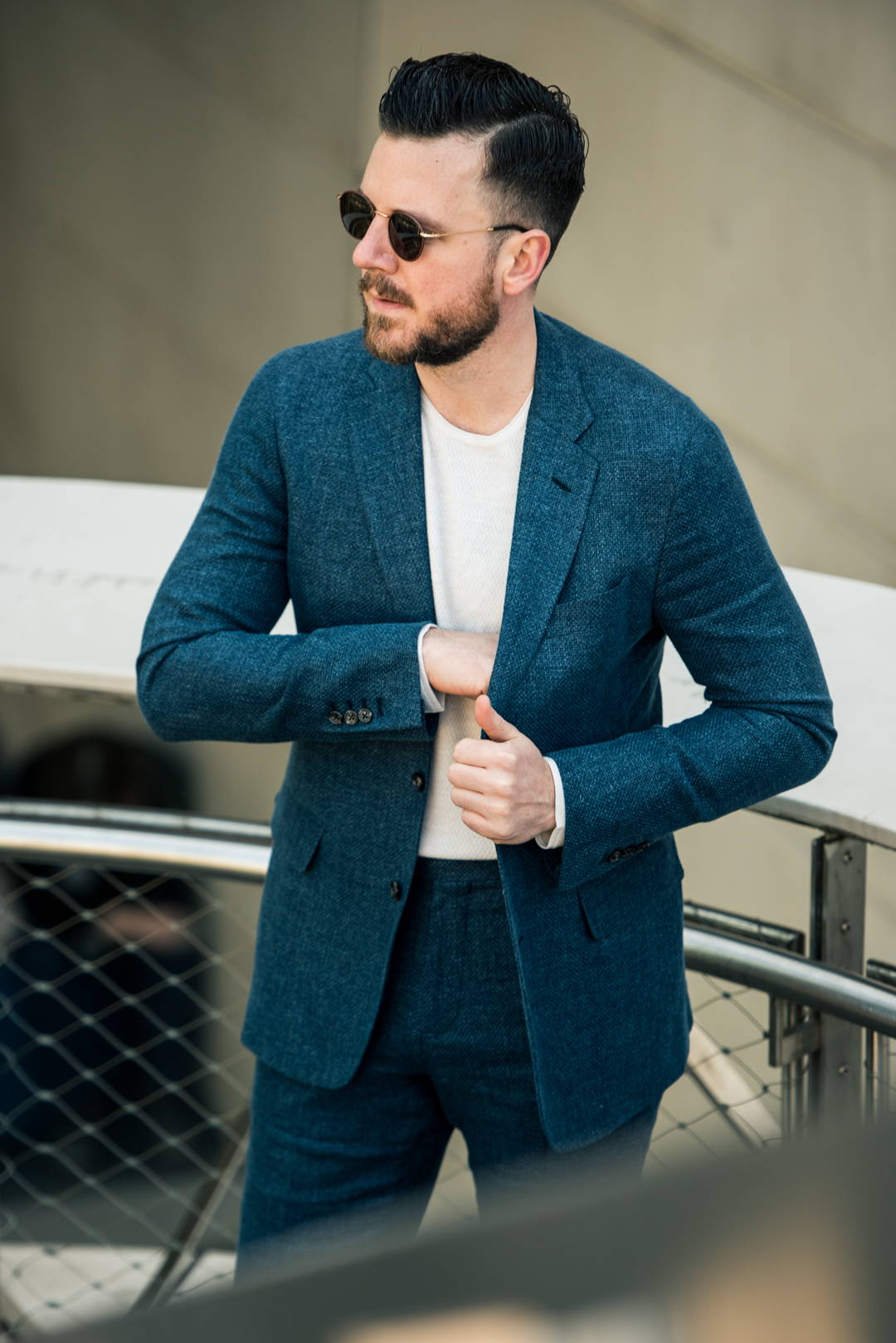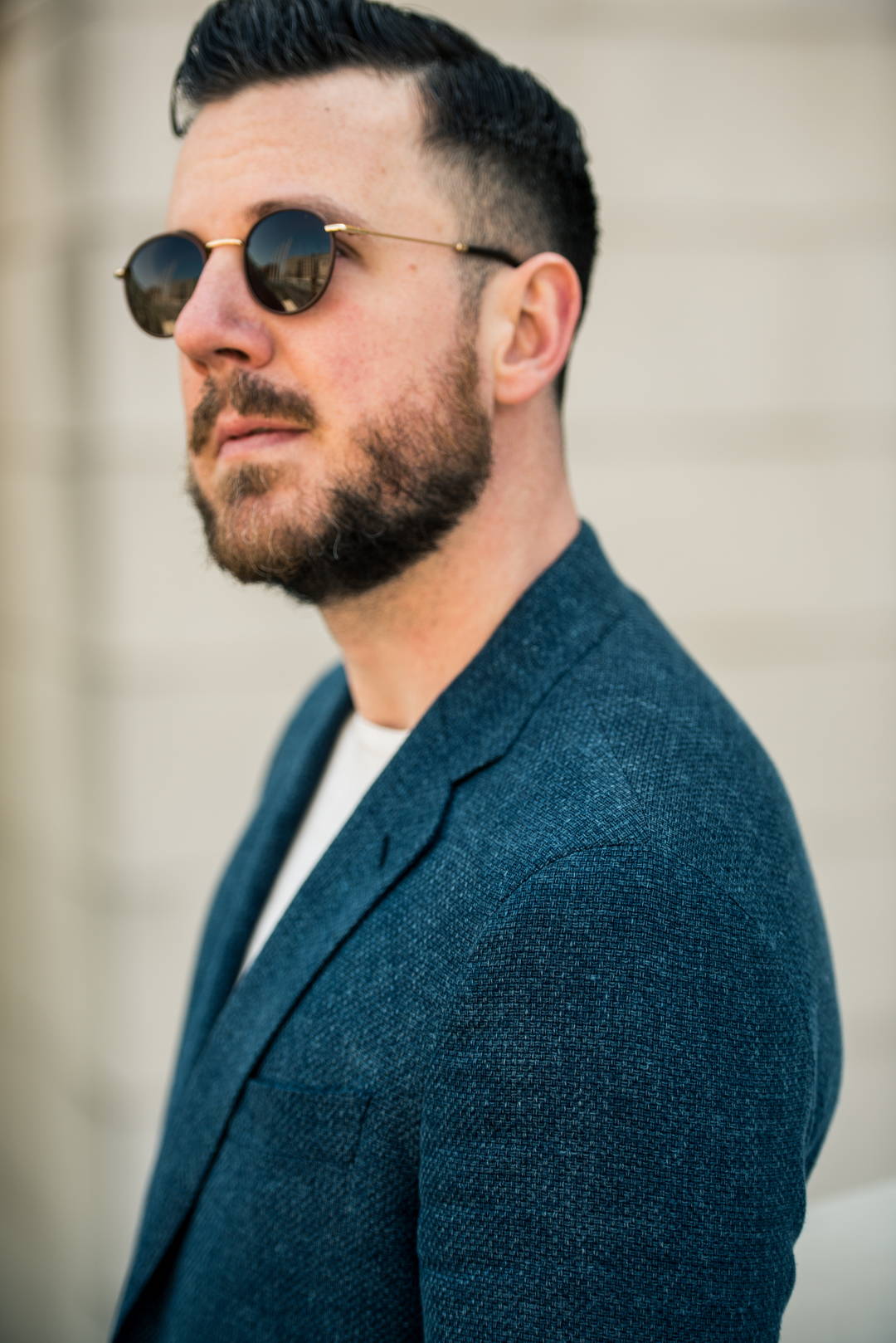 Thanks, as always, for reading.
Yours in style,
Dan Trepanier