Every Articles of Style suit is designed so that the components can also be worn as a separate jacket, trouser and vest.
We created the "1 piece/3 ways" series to give you some ideas on how you can style a timeless suit for different occasions; so you can get the most out of your garments and learn to build a sustainable wardrobe with style.
In this edition we show you three ways to wear our Seersucker Suit in Midnight.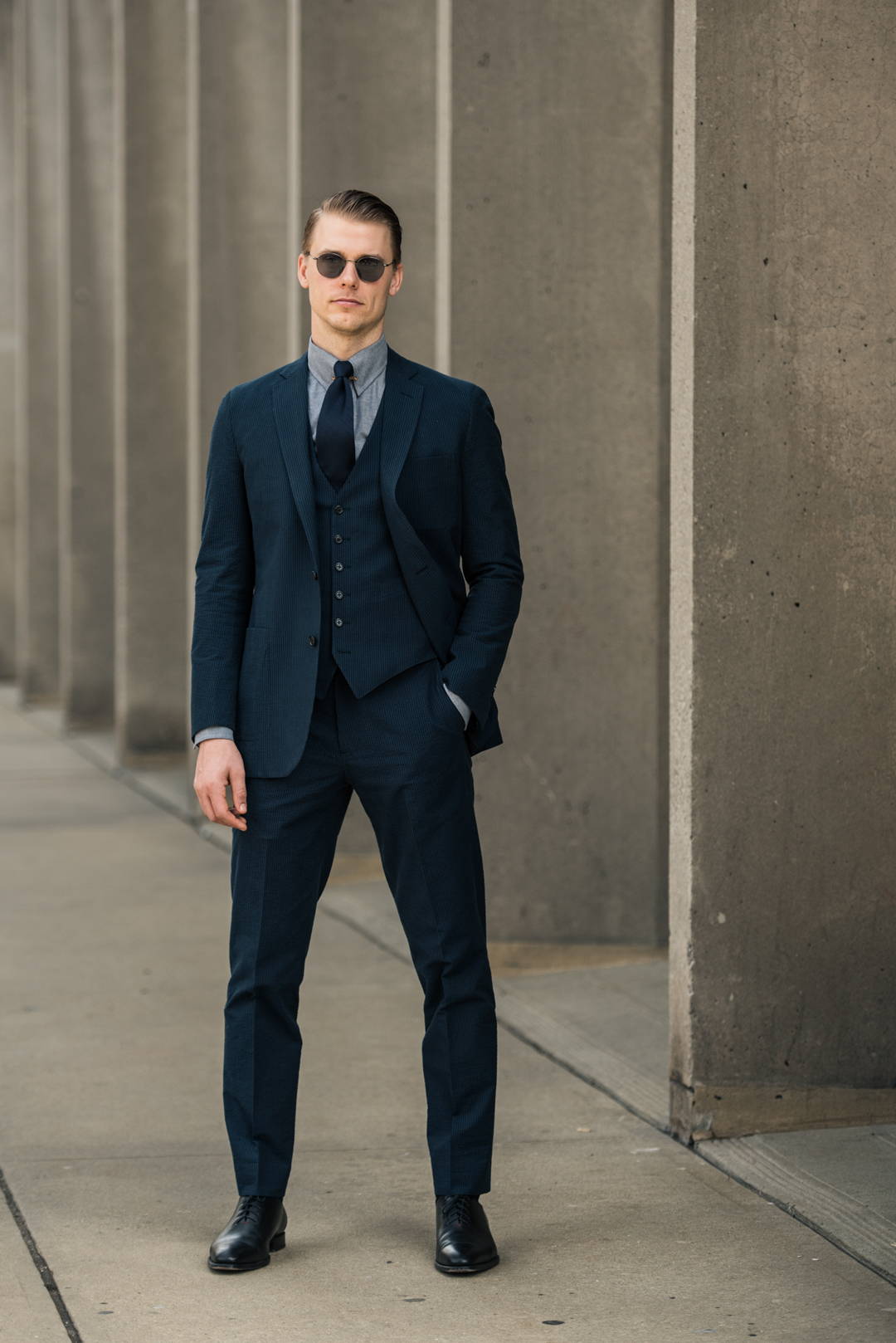 We always encourage our customers to add the vest to their suits. 
As Will shows us here, adding the vest is an easy way to elevate the formality and seriousness of a suit.
So even if it's technically a "casual" fabric - it's still a sharply tailored suit that's ready for serious business.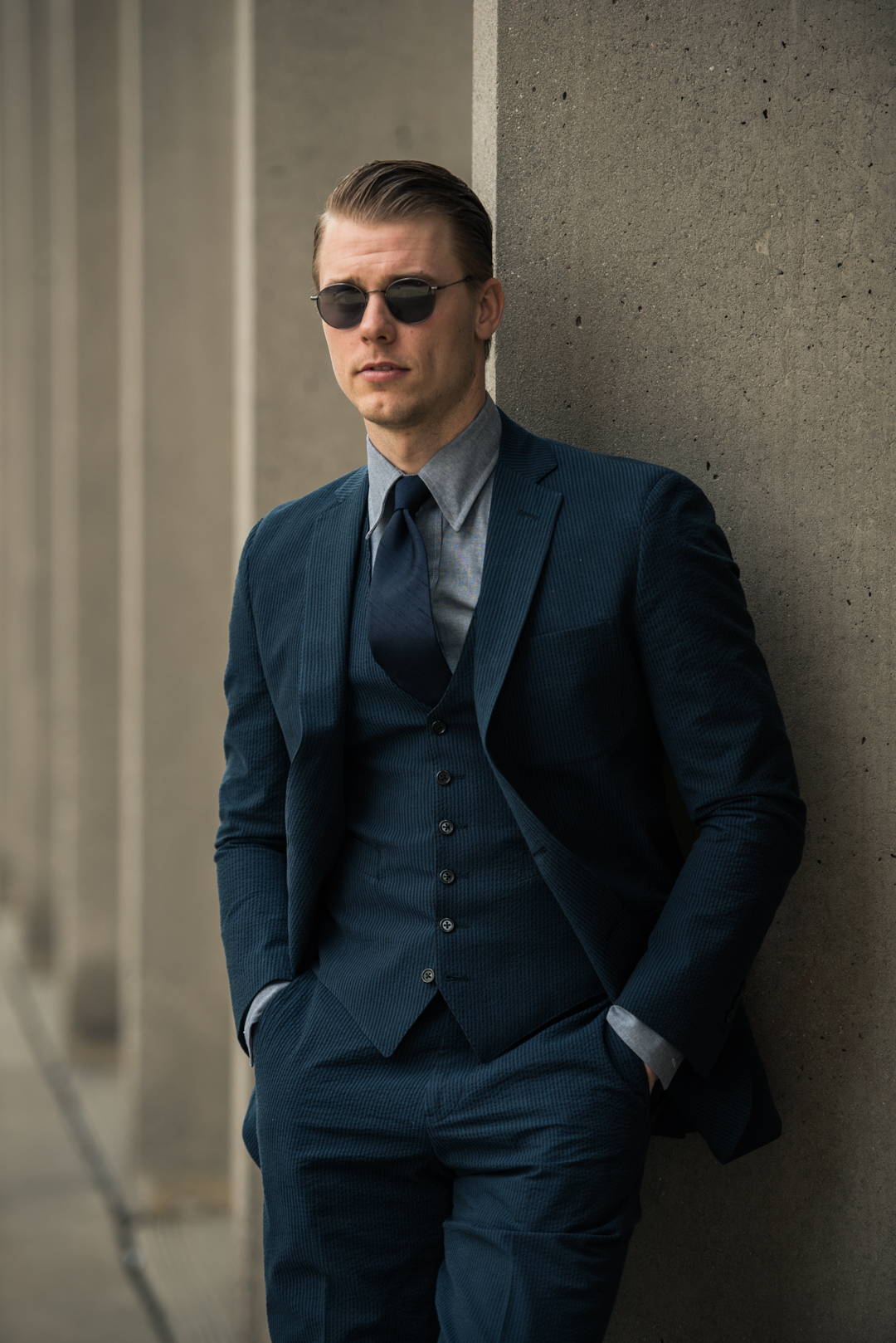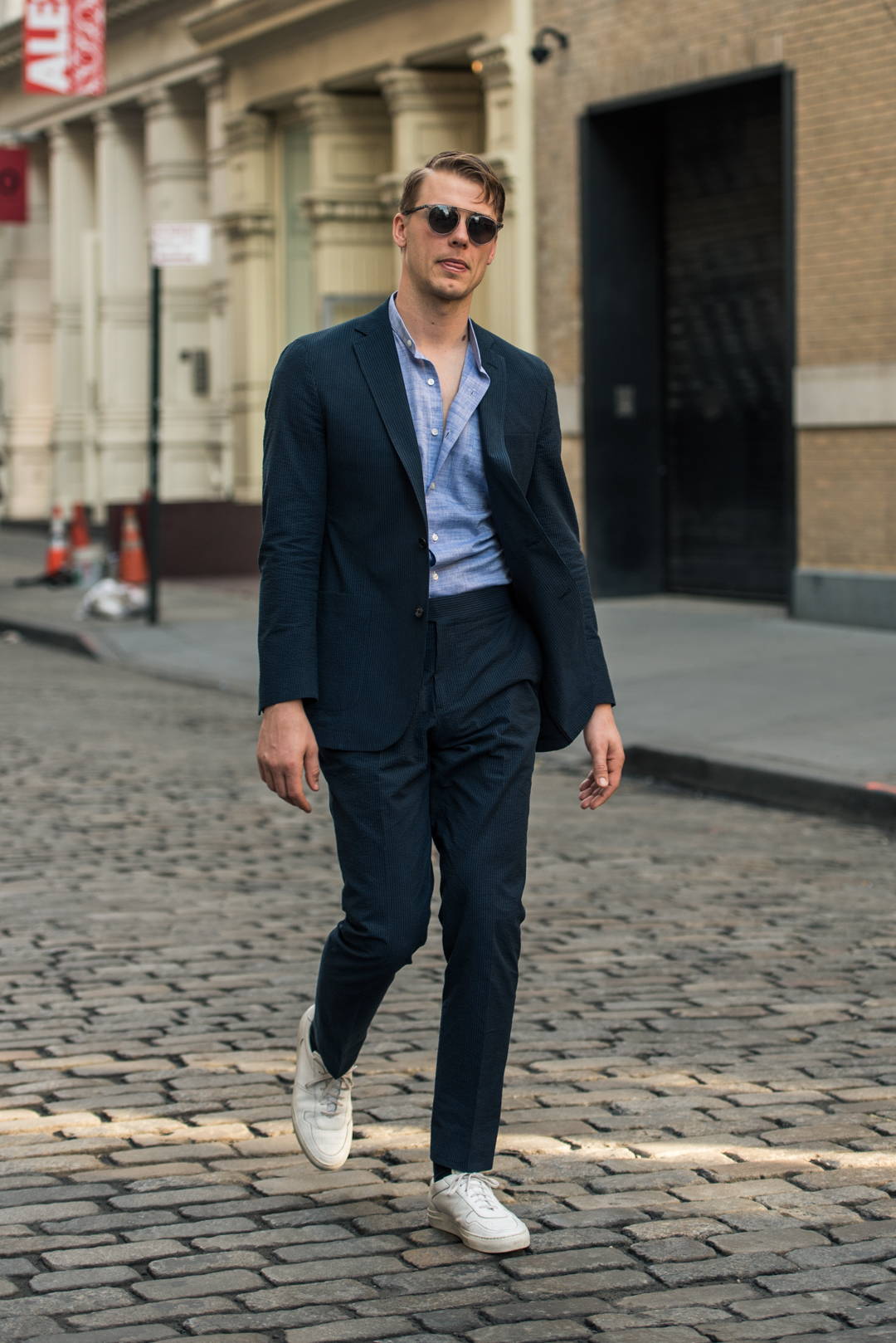 An unstructured suit (with soft shoulders) cut from a textured seasonal fabric (like seersucker) is a complete game-changer for a man's wardrobe.
It can be dressed up with a shirt and tie - of course - but when you dress it down (like with a linen band collar shirt and low-top white sneakers) it creates an elegantly nonchalant vibe that is unmatched. 
In a world of streetwear and "luxury sweatpants", this is the look that has the most style...and it has nothing to do with trends.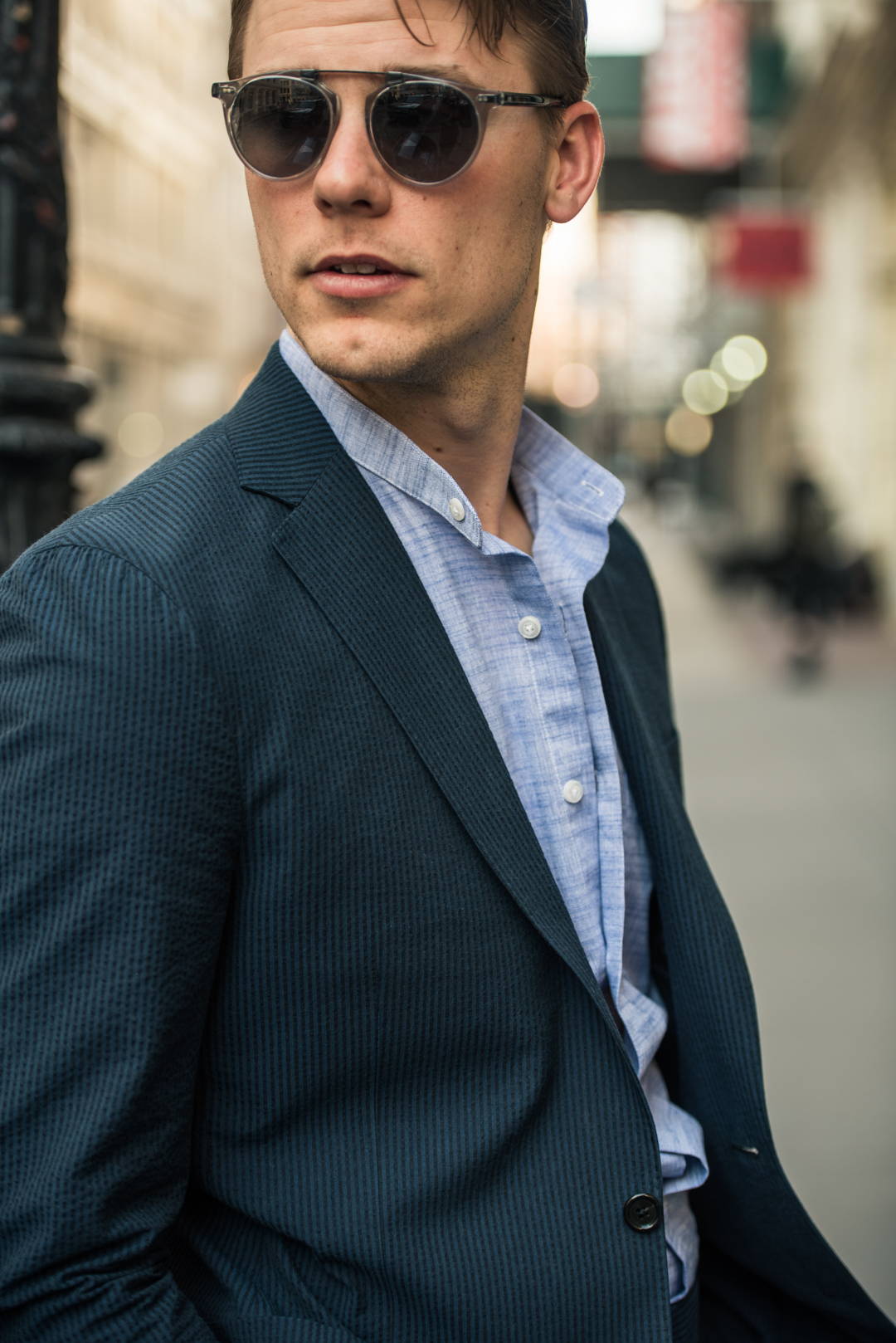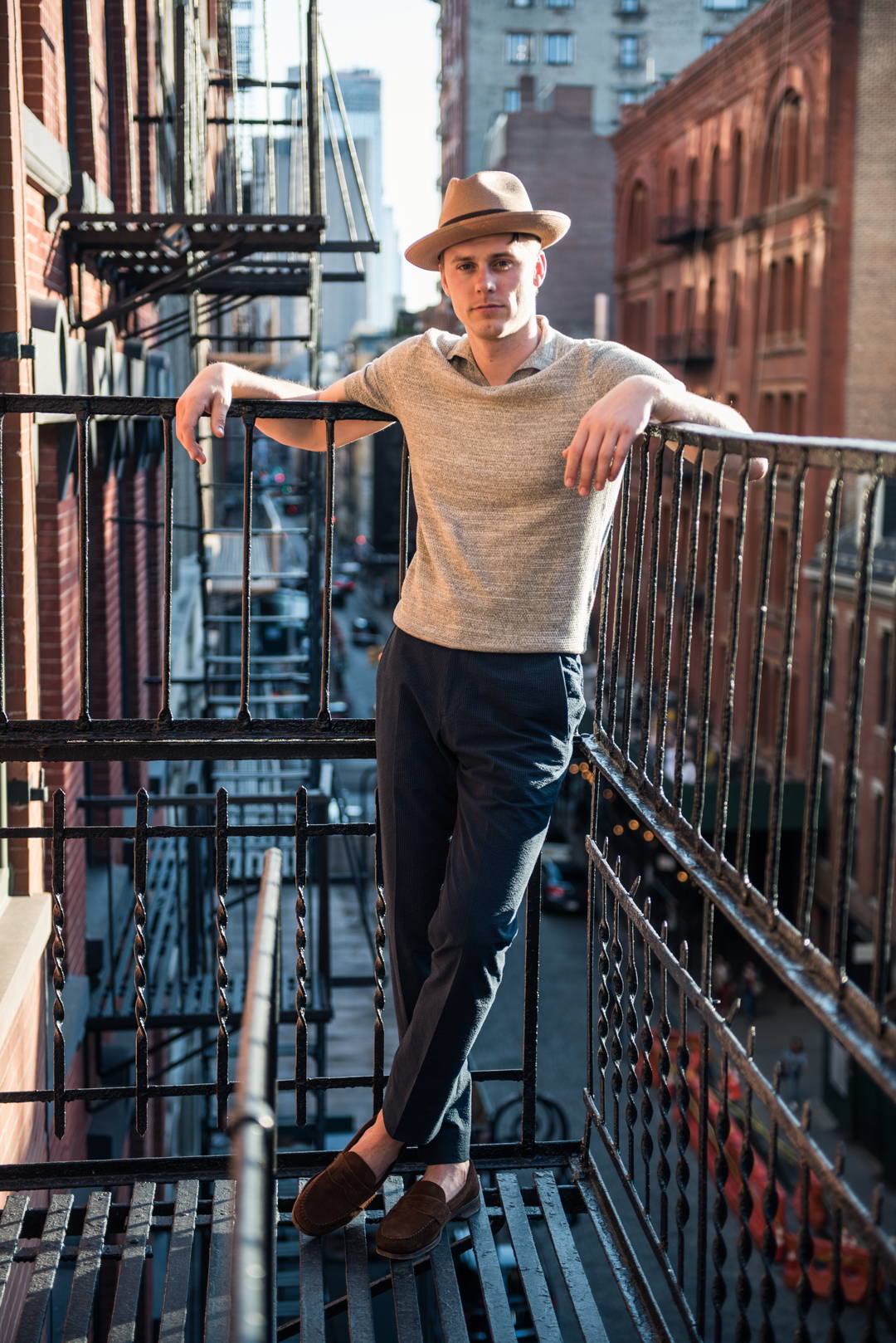 They're not "suit pants". 
They're seersucker trousers.
Wear them like a pair of chinos - in this case with a textured polo shirt, loafers and a summer hat.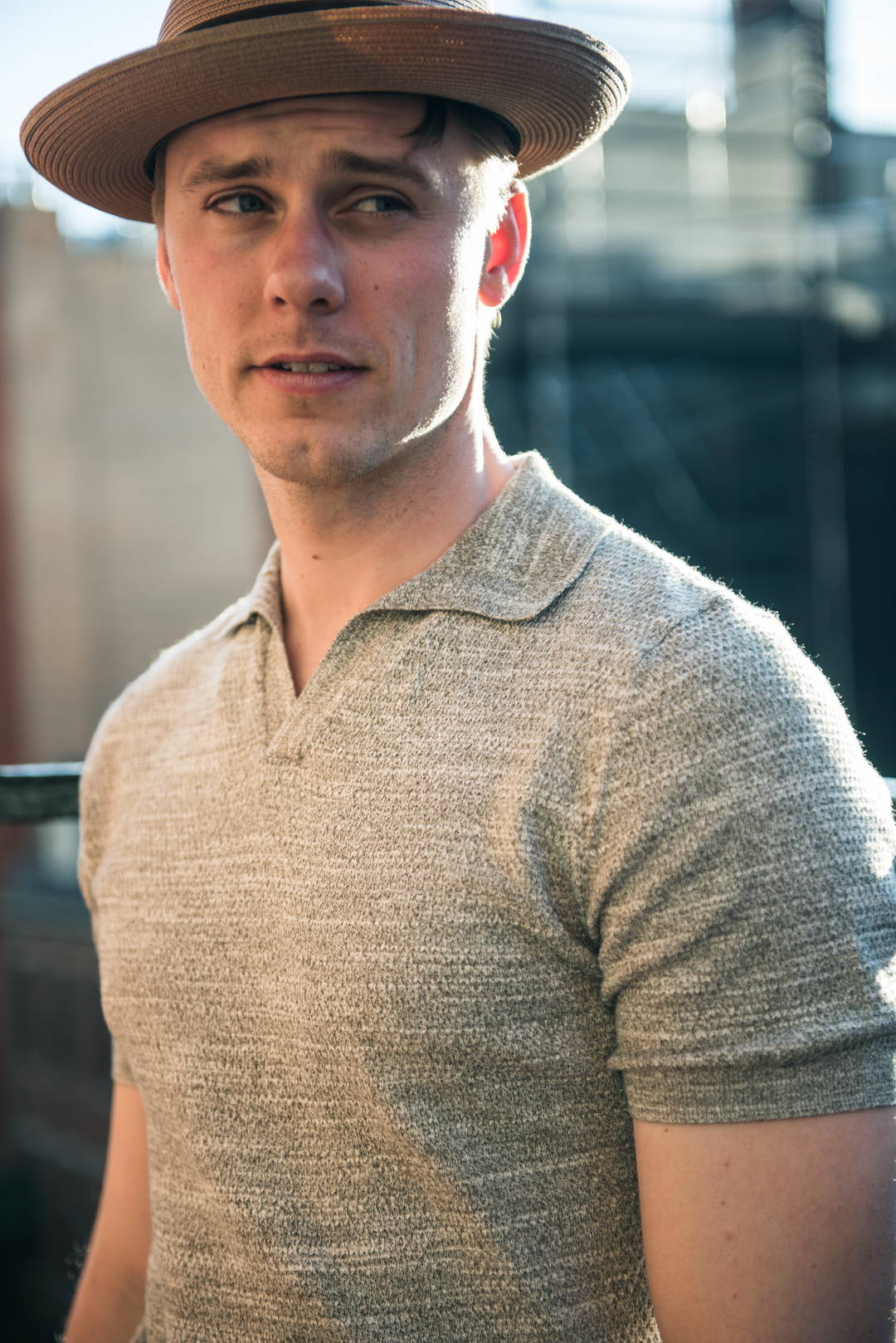 Thanks, as always, for reading.
Yours in style,
Dan Trepanier