Every Articles of Style suit is designed so that the components can also be worn as a separate jacket, trouser and vest.
We created the "1 piece/3 ways" series to give you some ideas on how you can style a timeless suit for different occasions; so you can get the most out of your garments and learn to build a sustainable wardrobe with style.
In this edition we show you 4 ways to wear our Flannel Suit in Mid Gray.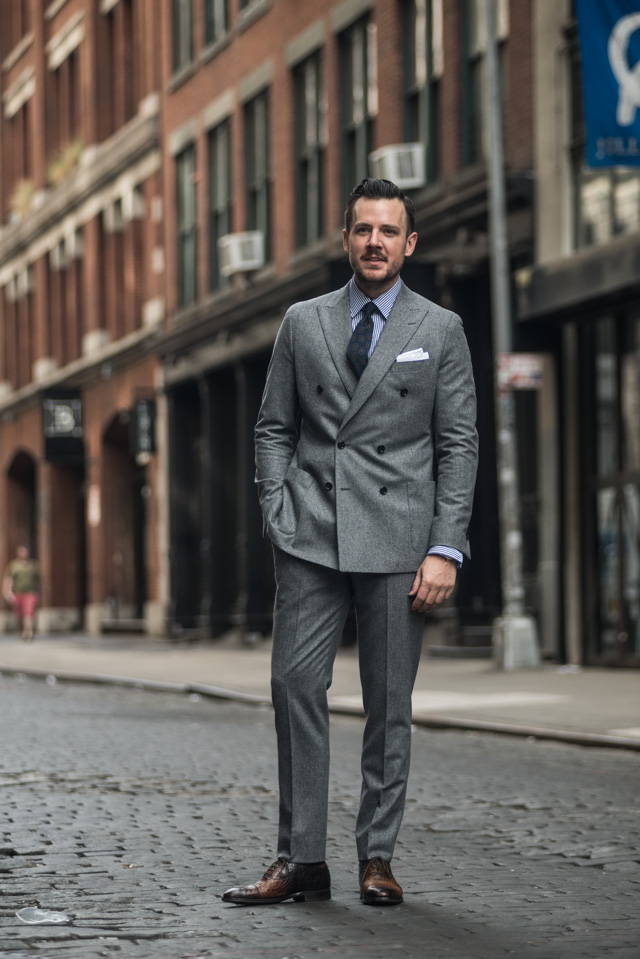 The gray flannel suit is as American as apple pie. 
From October-March, this should be in steady rotation.
My favorite time of year is the Fall when it's cool enough for a flannel suit, but not so cold that you need a coat over it. There's nothing better. I think we all enjoy a cool temperature when under a warm blanket - it's kinda like that.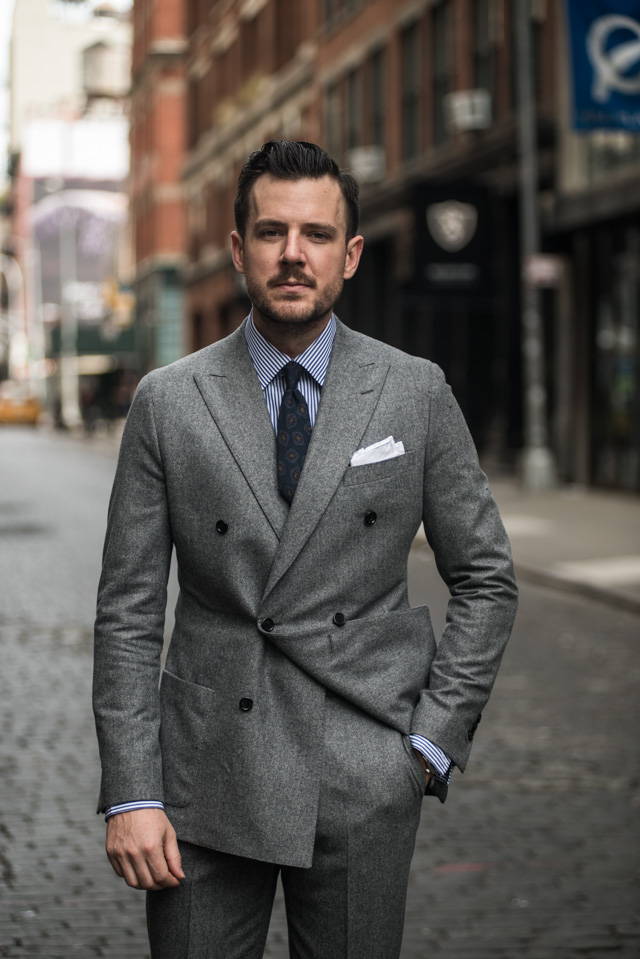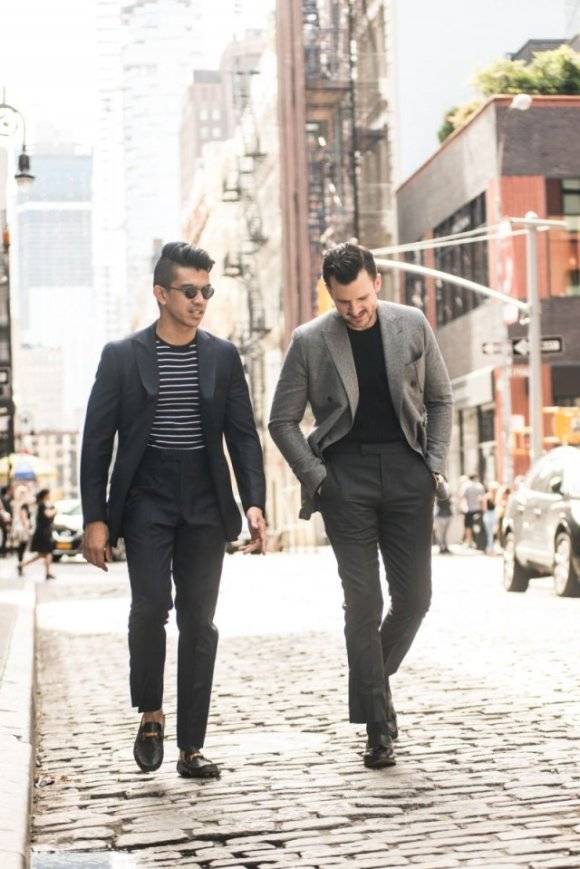 Our flannel suit jacket is built just like a flannel sportcoat. 
American menswear brands have been making sportcoats out of flannel for decades. For many gentlemen it is the Fall/Winter sportcoat of choice.
Look to off-set the texture and weight of the flannel with a pair of sleek worsted trousers.
You can do it with a shirt (and tie) for a more "business casual" vibe, or pair it with a thin sweater to make it less office and more going-out, like here.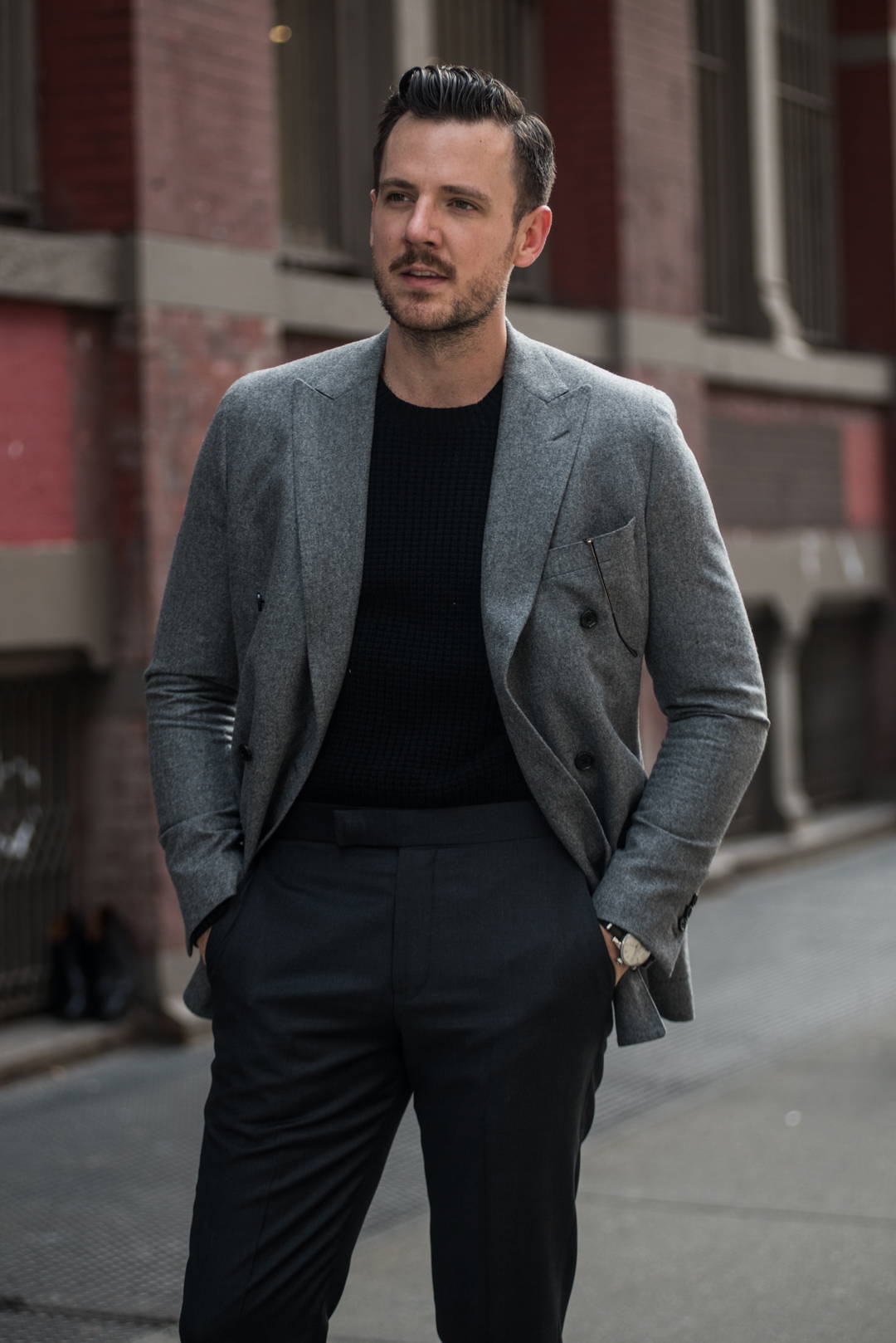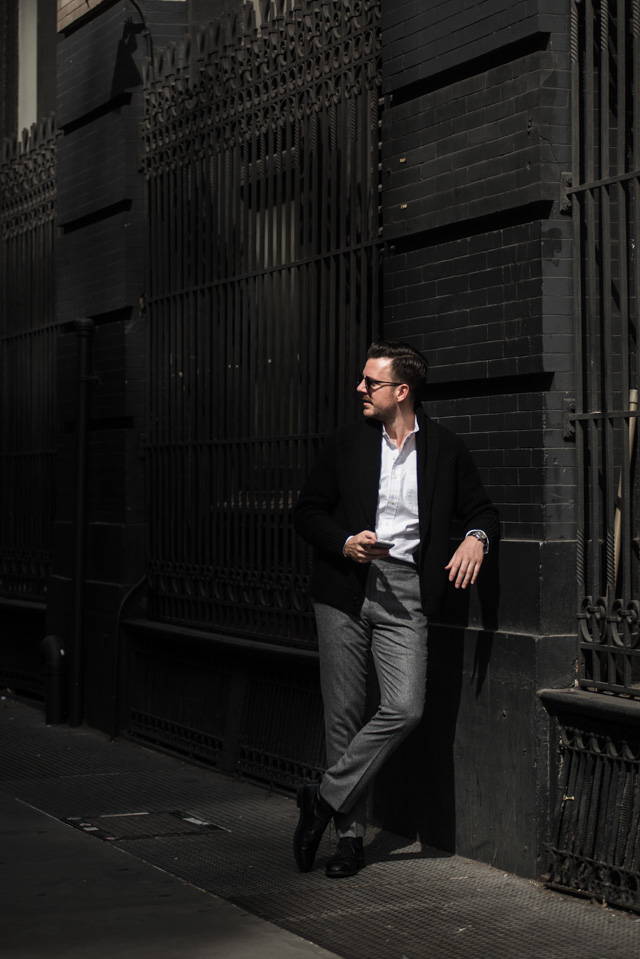 This is the easy one. 
We all know how to wear gray flannel trousers. You really can't go wrong. 
Swap these in for your jeans and watch what happens.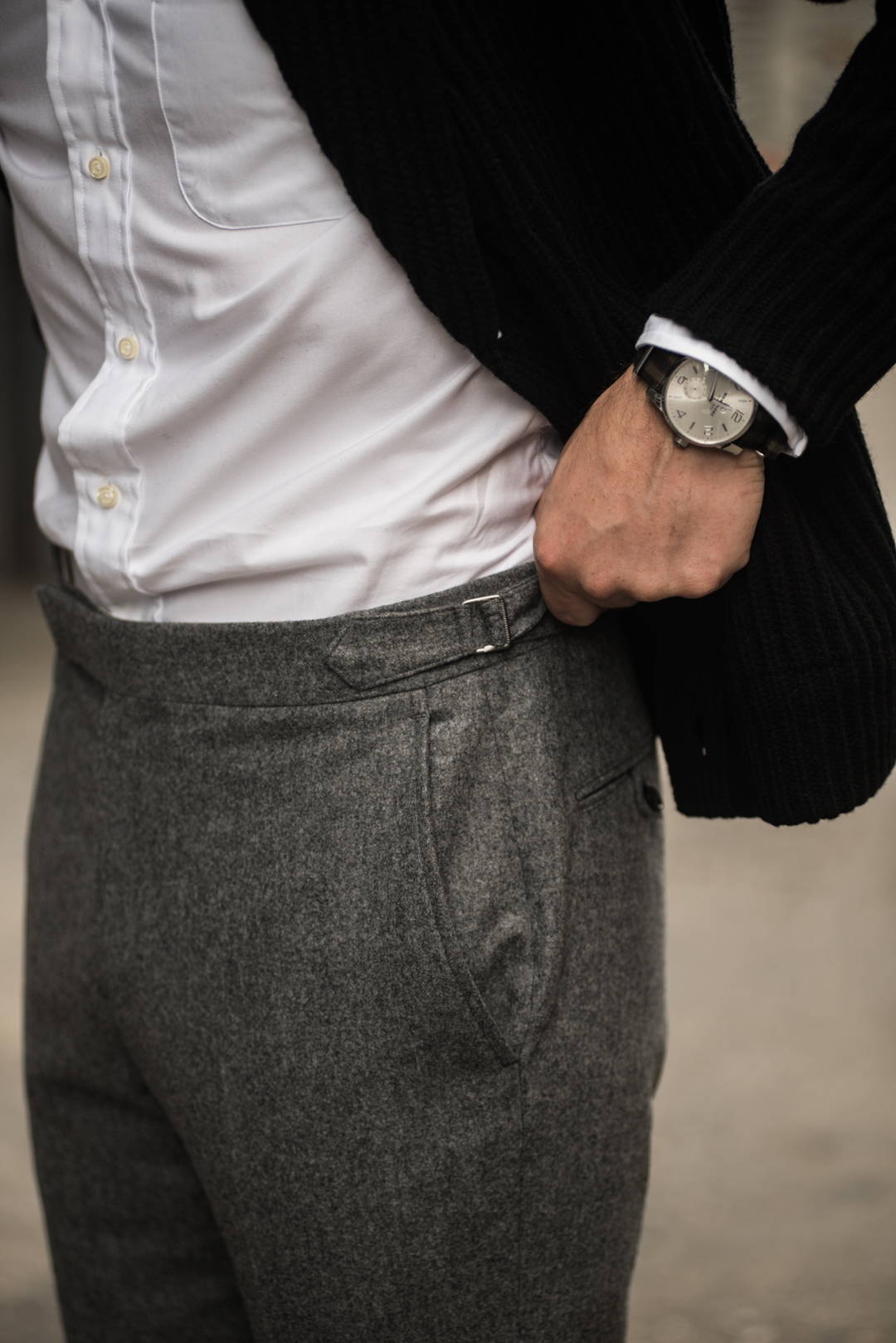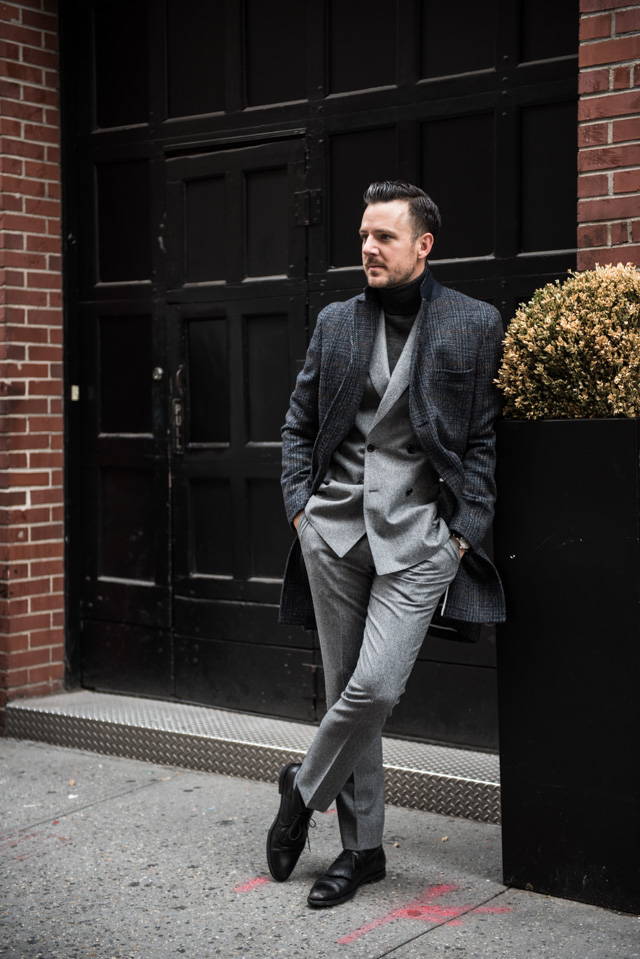 Here is an easy move to be the most elegant man anywhere you go:
Flannel suit + cashmere turtleneck + tweed topcoat. 
Nobody's touching that from November-February.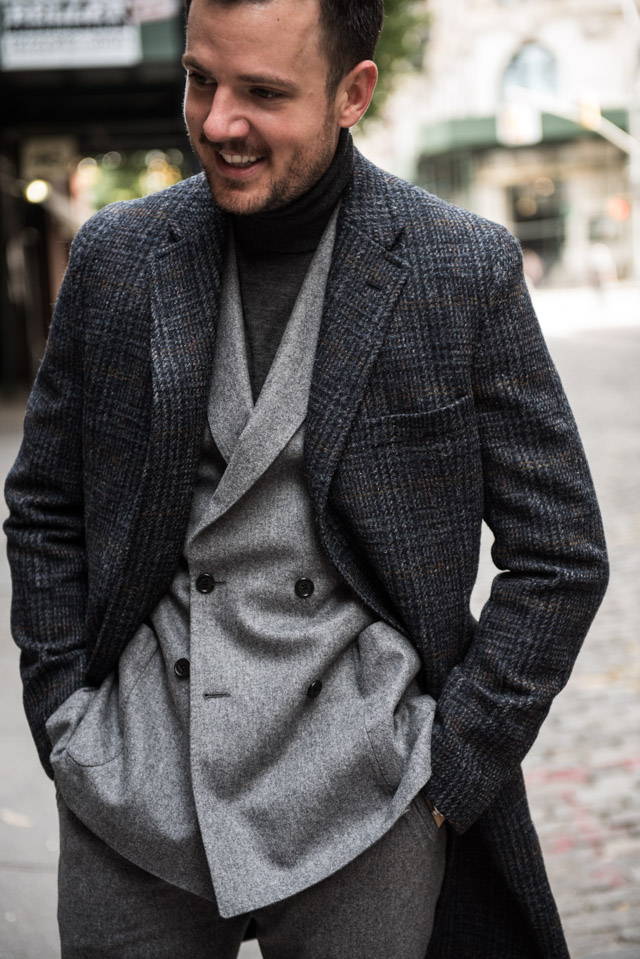 Thanks, as always, for reading.
Yours in style,
Dan Trepanier