Every Articles of Style suit is designed so that the components can also be worn as a separate jacket, trouser and vest.
We created the "1 piece/3 ways" series to give you some ideas on how you can style a timeless suit for different occasions; so you can get the most out of your garments and learn to build a sustainable wardrobe with style.
In this "4-Season" special edition Wes shows us how he wears the Essential Navy Suit in every season.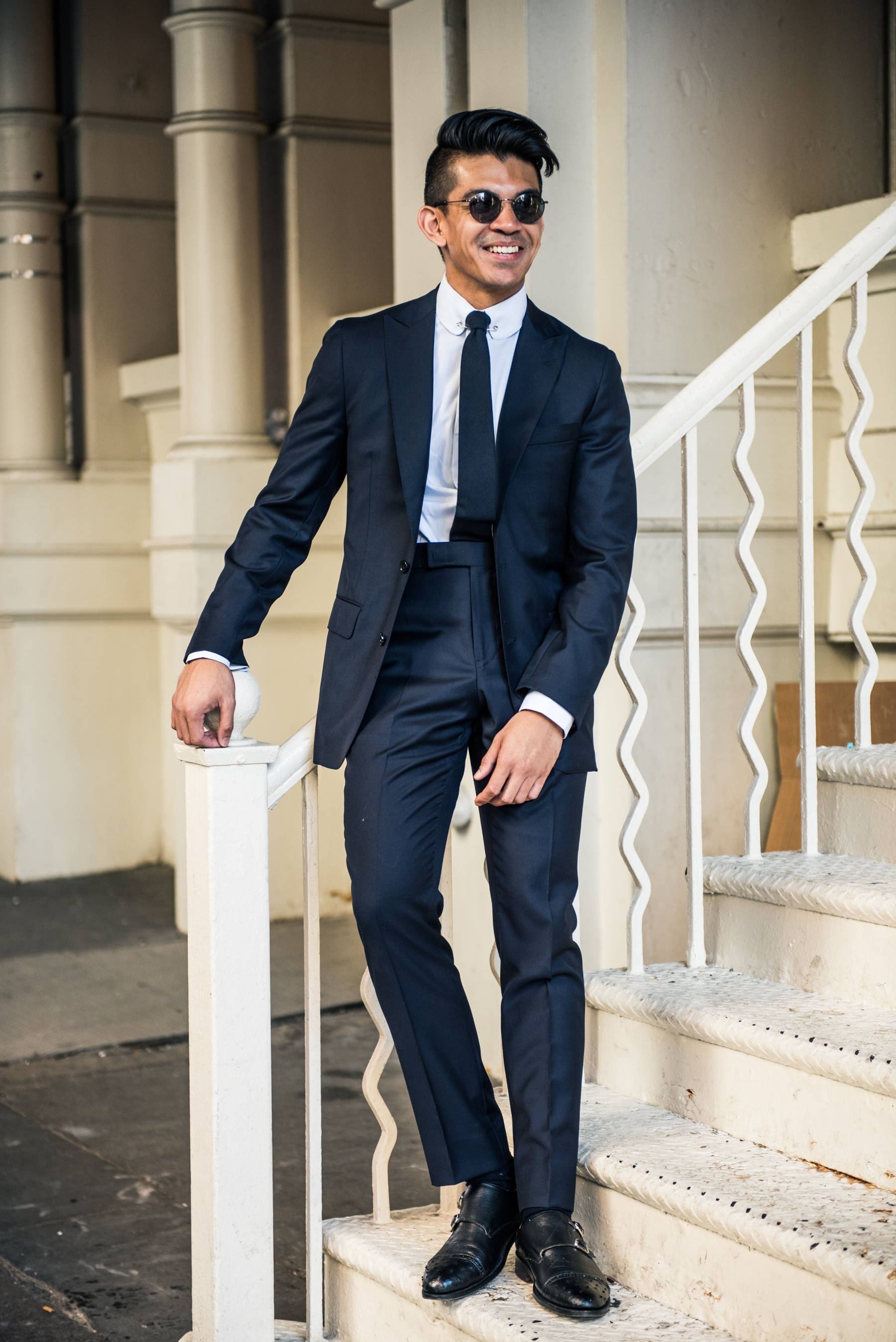 A solid navy suit is the backbone of a stylish man's wardrobe. If you don't already have a solid, reliable dark navy suit - this is where you should start building from.
When it doubt, just keep the styling super classic and simple: white shirt, navy tie. 
Wes adds his own sporty/dapper touch with the club collar + collar pin.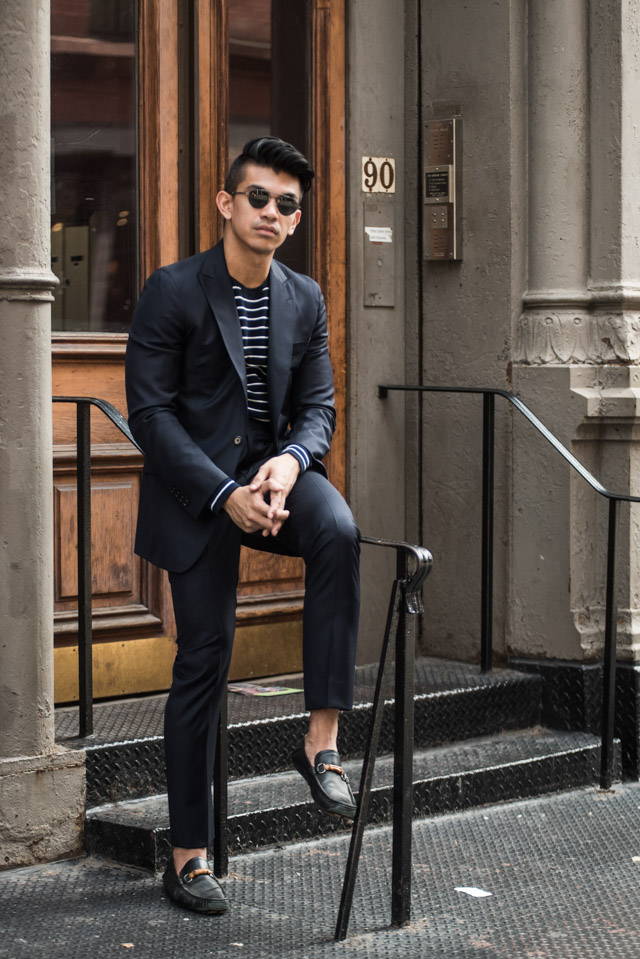 For a more casual approach, pair the suit with a long-sleeve t-shirt (or polo), with some slip-on loafers and dark shades.
This is a look that can go just about anywhere - from a casual office to a fancy night out.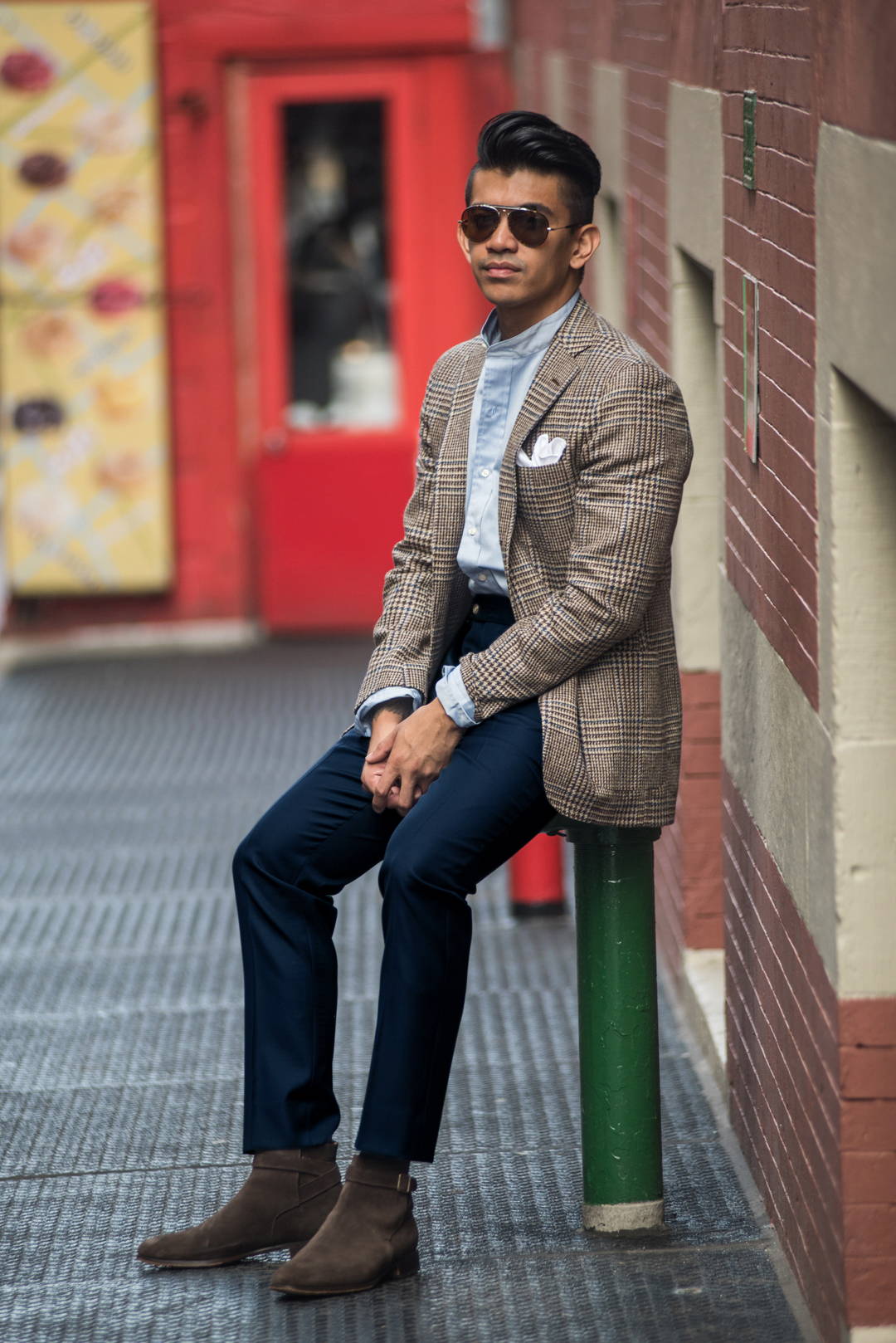 The trousers always get worn more than the jacket. That's why we recommend adding a second pair to your most basic suits.
These navy suit trousers, for example, can be the bottom-half of literally hundreds of different outfits. Pair them with any shirt, any sweater and any sportcoat to get started.
Here Wes pairs them with a tan glenplaid Harris Tweed jacket, blue band collar oxford shirt and brown suede ankle boots.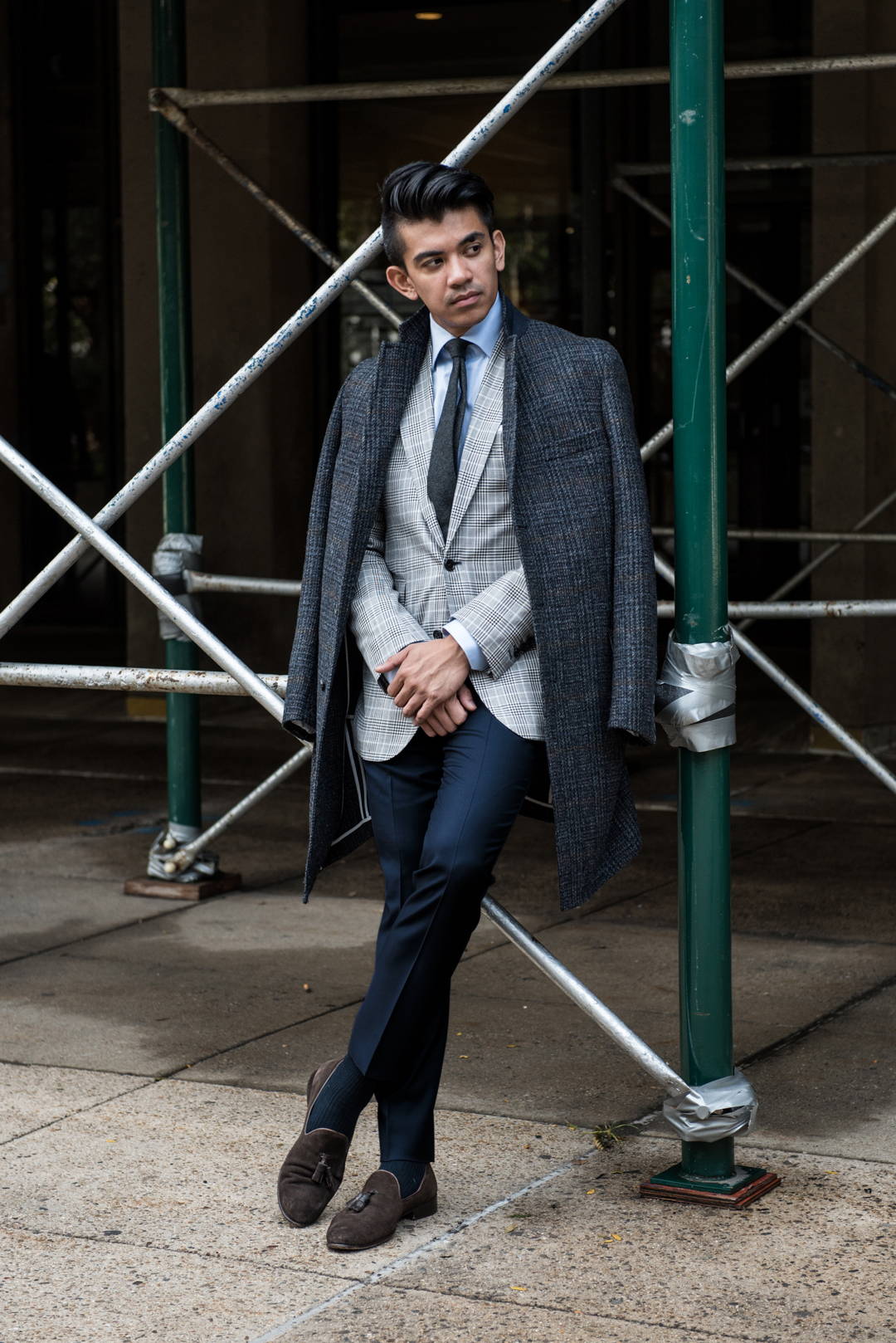 Again, the essential navy suit trousers will become one of the most-worn items in your closet.
If you're ever struggling with putting together an outfit, start by putting these trousers on - add a blue shirt and you are more than halfway there. When you have classic items that fit properly, getting dressed is a breeze.
Here Wes pairs them with a plaid sportcoat, spread collar shirt, herringbone tie and finishes it all off with a Harris Tweed topcoat.
Thanks, as always, for reading.
Yours in style,
Dan Trepanier