Every Articles of Style suit is designed so that the components can also be worn as a separate jacket, trouser, and vest.
We created the "1 piece/3 ways" series to give you some ideas on how you can style a timeless suit for different occasions; so you can get the most out of your garments and learn to build a sustainable wardrobe with style.
In this edition, Will shows you three ways to wear our Essential Suit in Light Navy.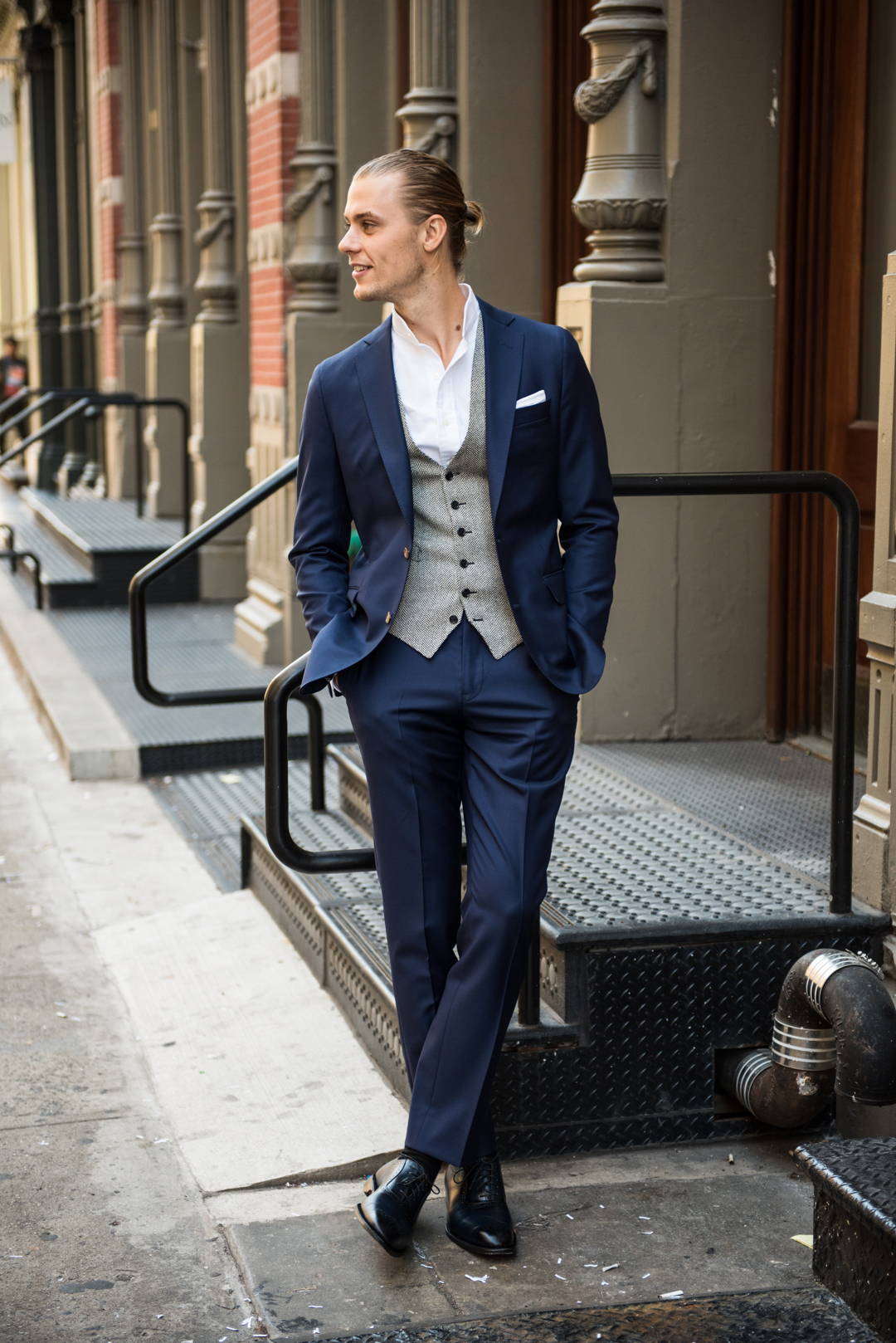 Looking for a way to make a classic "business suit" look more casual, cool and stylish?
Two ideas:
1. A band collar shirt
2. A contrast vest (in a textured seasonal fabric)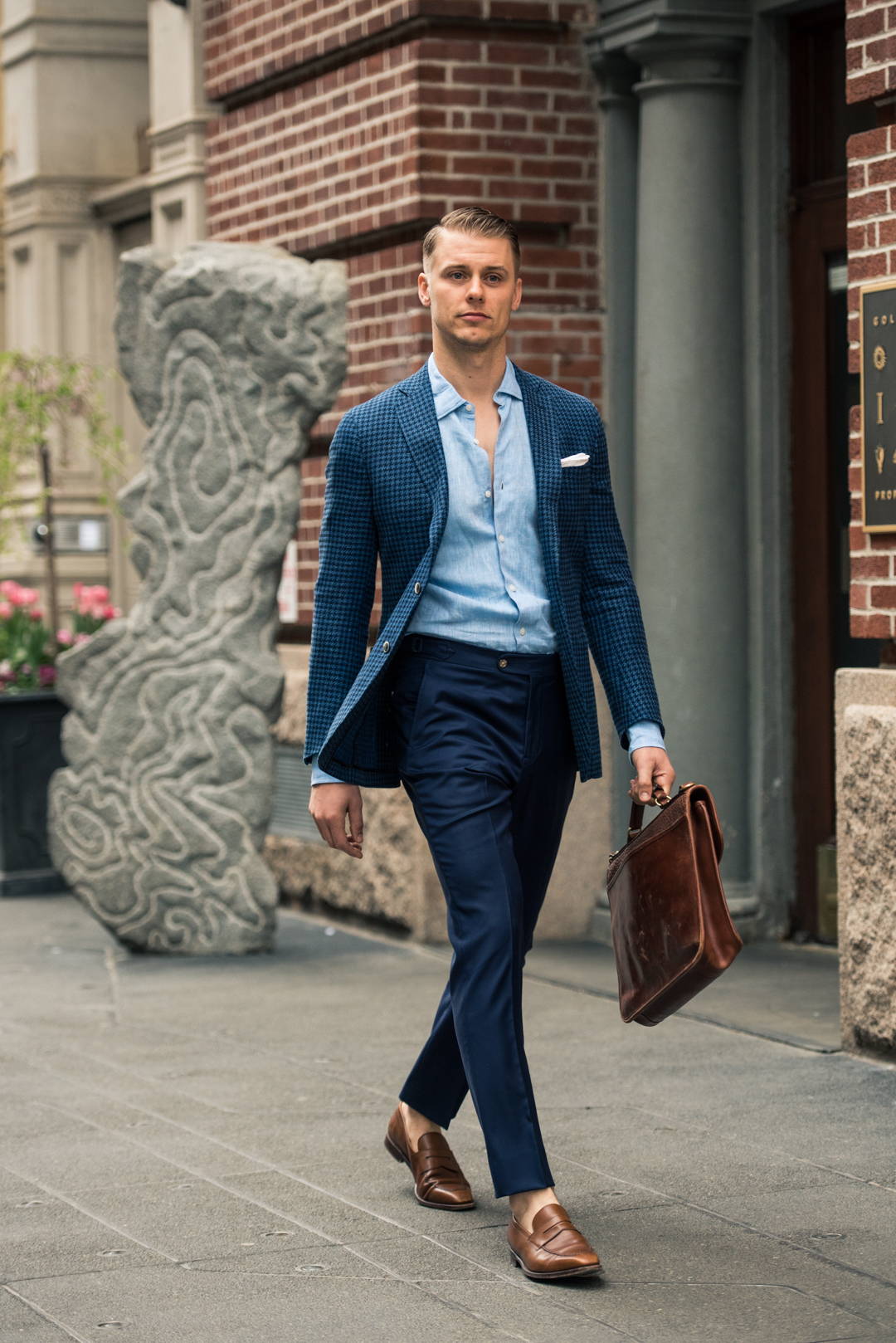 The trousers always get worn more than the jacket. That's why we recommend adding a second pair to your most basic suits.
These navy suit trousers, for example, can be the bottom-half of literally hundreds of different outfits. Pair them with any shirt, any sweater and any sportcoat to get started.
Here, Will wears them with a blue linen shirt and our wool/silk/linen houndstooth jacket.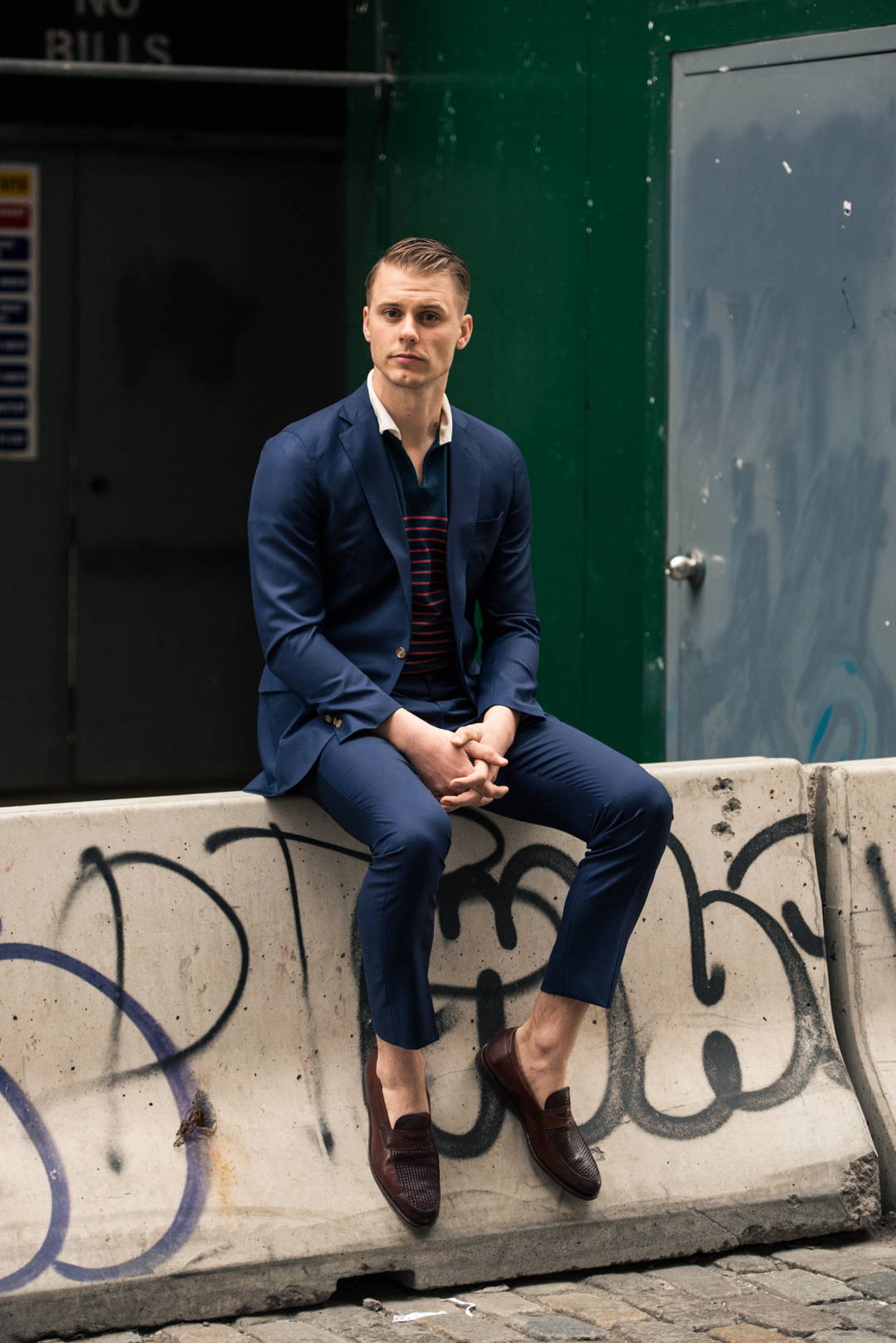 A suit doesn't have to be all about business. 
Sometimes it's just about class and elegance.
Pair it with a polo shirt and a pair of loafers - if the suit fits properly and is well-made, you will easily be one of the best-dressed guys anywhere you go.
Thanks, as always, for reading.
Yours in style,
Dan Trepanier
NEED HELP WITH YOUR WARDROBE?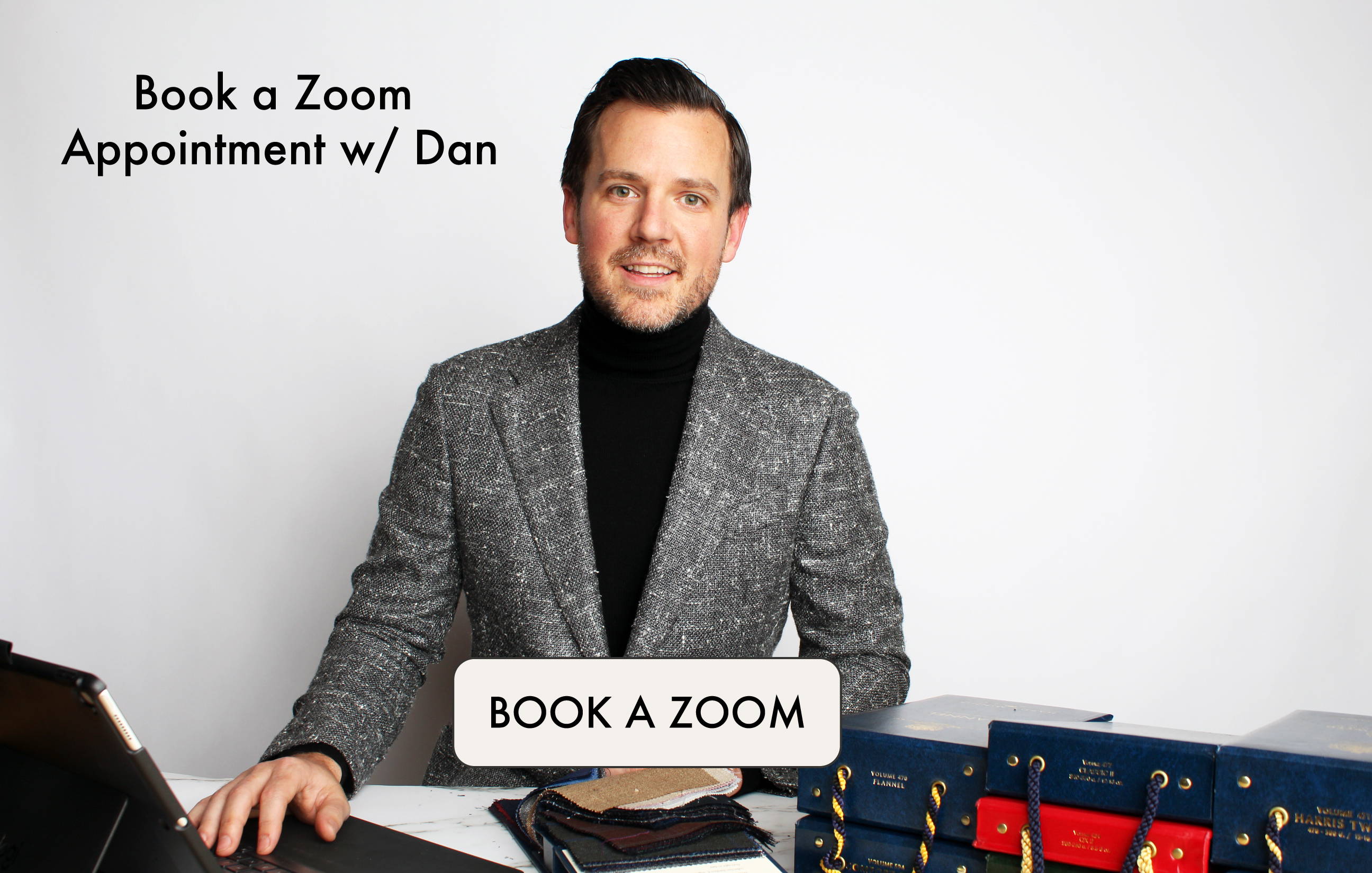 MORE FROM ARTICLES OF STYLE