She Bespoke feat. Amber Doyle
A bespoke suit is one of the sexiest garments a person can own - man or woman.

Amber Doyle, designer and co-founder of Against Nature and Doyle Mueser, proves this point by looking stunning in some bespoke menswear.

"My mother taught me how to sew, just like her grandmother taught her, so I started designed my own clothes from a young age. I moved from the suburbs of Chicago to attend the Fashion Institute in NYC and, around that time, my friend Jake Mueser and I began designing suits and accessories for ourselves and our friends. In 2009 Jake and I, along with jewelry designer Ryan Matthew and denim tailor Simon Jacobs, opened Against Nature… The following year Jake and I opened our own shop, Doyle Mueser.'
Amber is a student of the game who loves tailored menswear and wears a bespoke suit almost every day. Here's three of her favorites.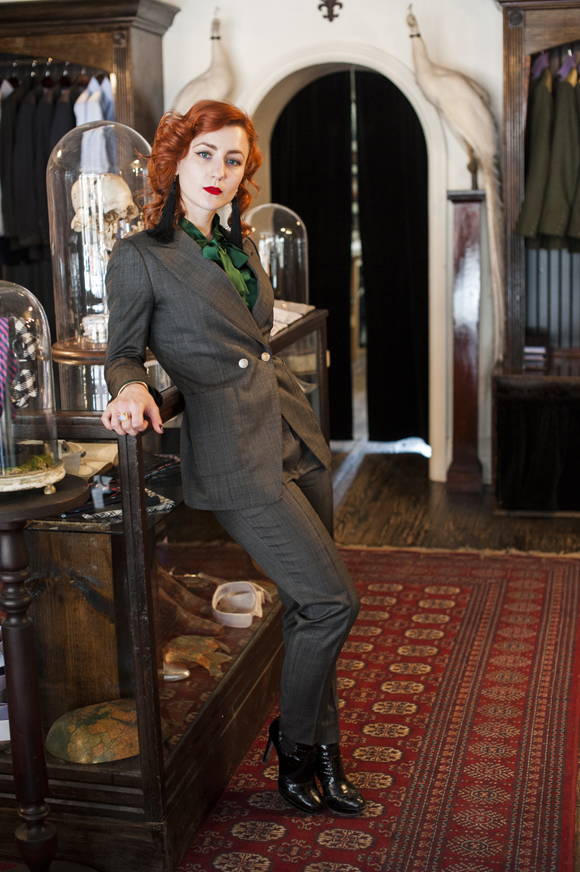 "This suit was inspired by Victorian cutaway coats and the oversized peak lapels of the 1940s…
It's a black/white wool nailhead, 2x1 with a shallow overlap, and the buttons are made of steel with little swords and shields on them."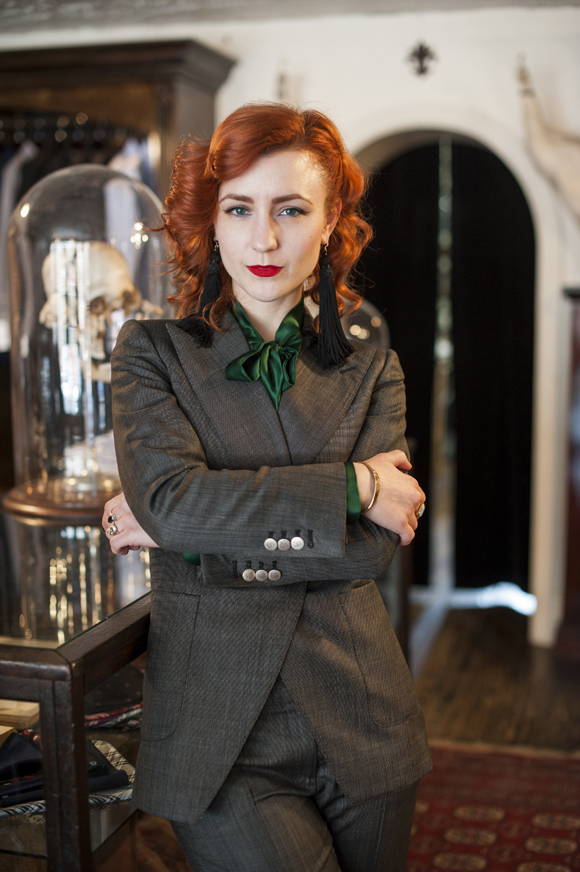 "The blouse is also my own design, it's made from emerald green pounded silk charmeuse."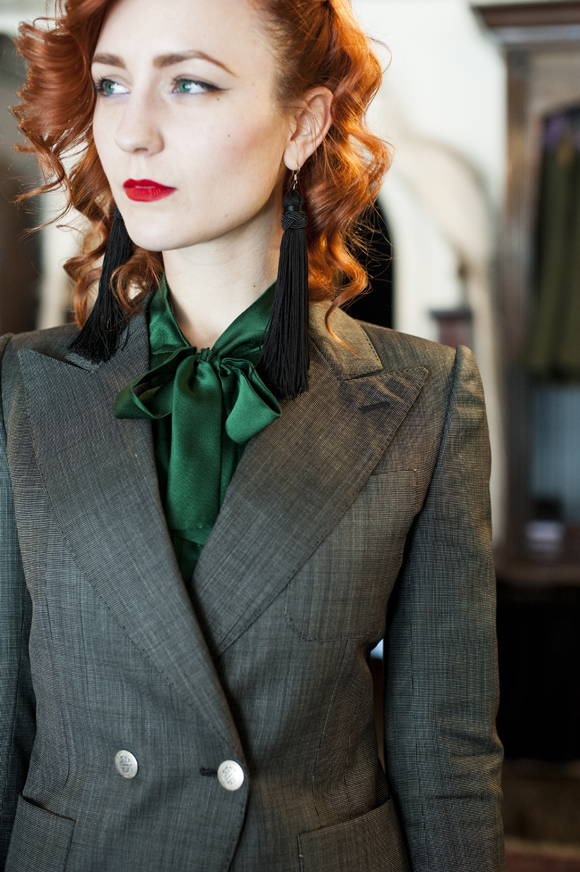 "My favorite thing about these menswear-inspired shoes is the brogue detailing - they're little stars."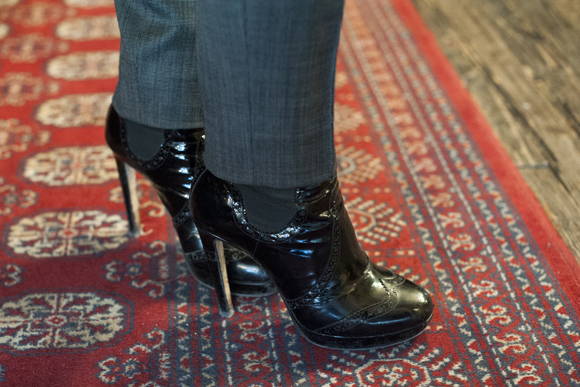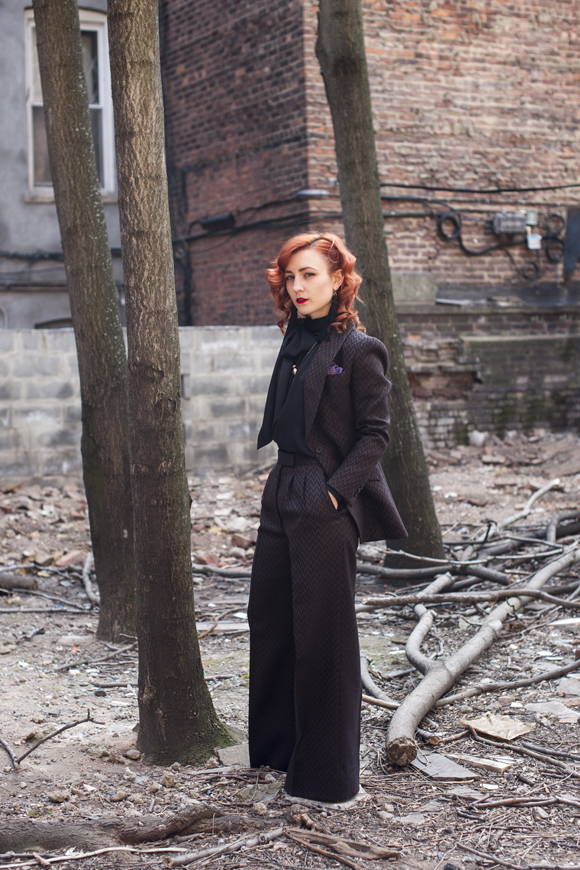 "This suit is inspired by Katherine Hepburn and Howard Hughes, the pleated wide-leg pants give it a real lounge feel."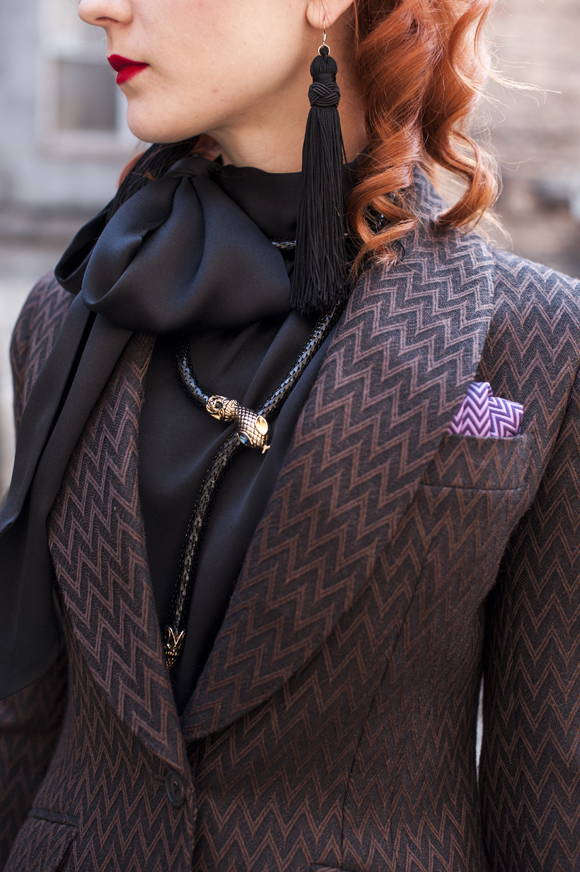 "The fabric is a really unique zig-zag pattern by Dashing Tweeds; a small fabric house in London known for making wild and unusual suiting cloth."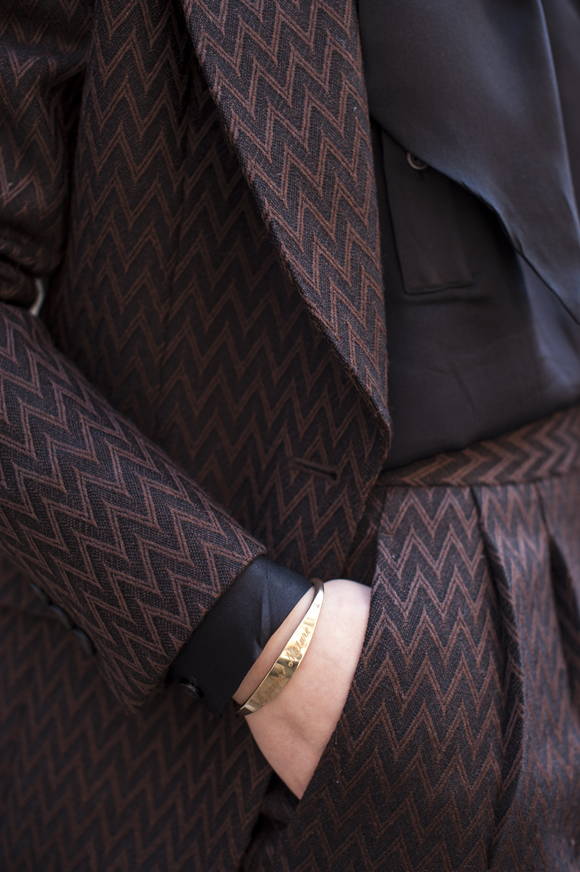 "The blouse is vintage Yves Saint Laurent, made of black silk charmeuse...
The gold and black snake necklace is also vintage, from the 1930s,"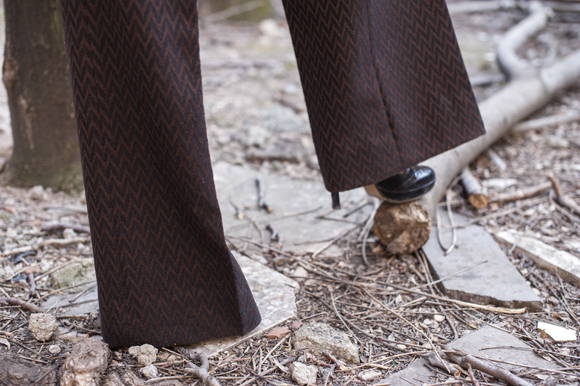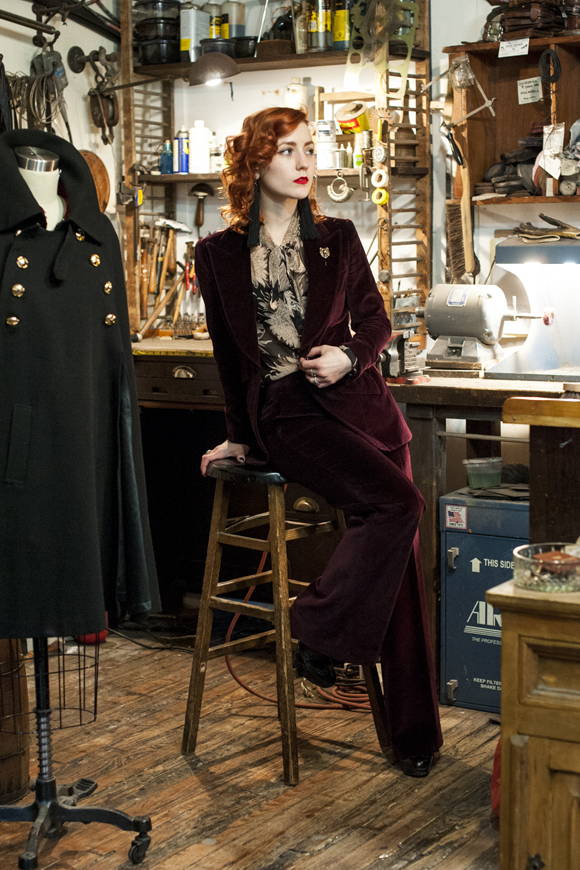 "The third outfit makes me think of New York in the 1970's - something Jimi Hendrix would have worn, maybe. It's a little Biba's Rainbow Room, a little Studio 54…
Plush Bordeaux cotton velvet with leather knotted buttons."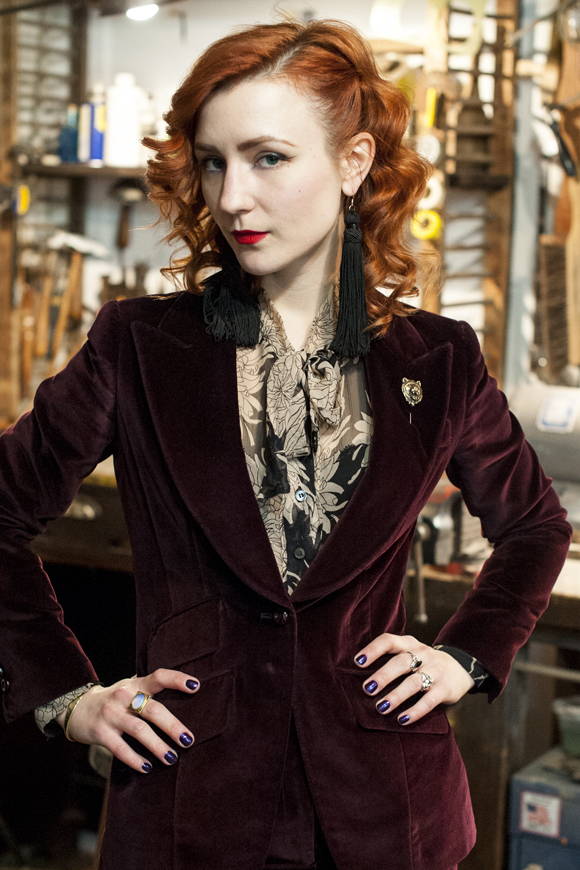 "As for the jewelry, the black silk tassel earrings are my own design, an ode to Catherine Baba, one of my style icons.
I'm also wearing a skull ring by Ryan Matthew and a silver/black stone ring that's a family heirloom (it was a gift from my grandfather to my grandmother on a family vacation in the 1950's...it's so precious to me, I refuse to take it off)."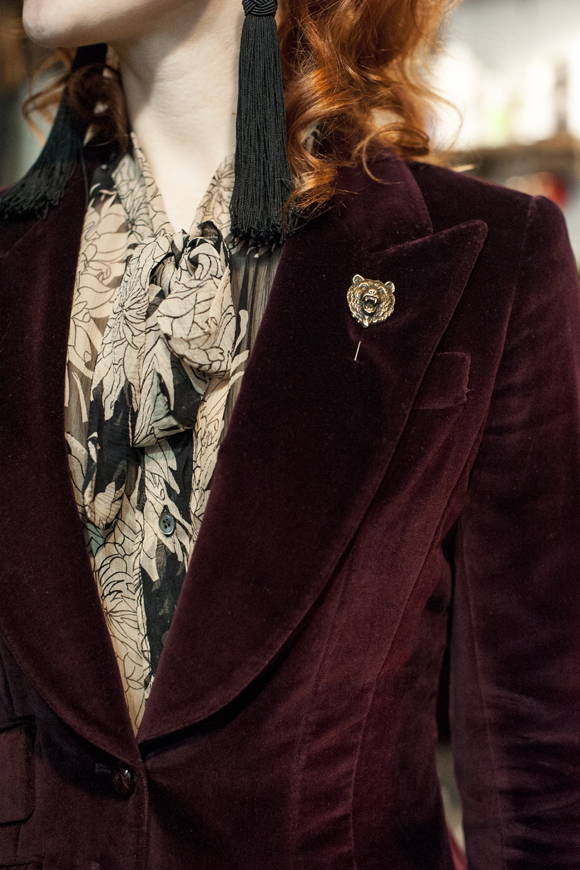 I hope this post will not only inspire our female readers to explore tailored menswear, but also our male readers to draw inspiration from stylish women.
After all, fashion is a women's game, and on their side, there is far less "fear" and "restriction". Amber takes her color stories, pattern mixing, and texture combos to another level.
Watch and learn.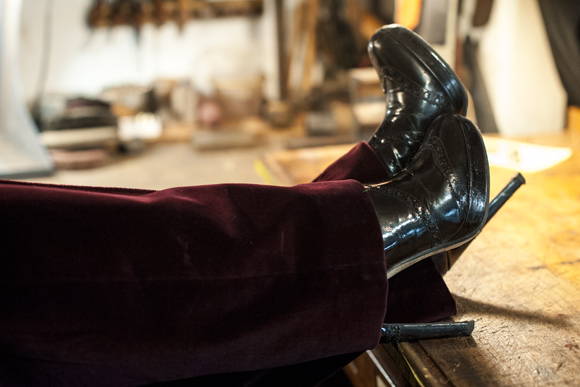 Thanks, as always, for reading and special thanks to Amber for participating.
Yours in style,
Dan