Fashion Icon. Celebrity socialite. Mystery Millionaire. NBA Superfan. You wouldn't expect a man who can wear all of these titles to blend into a crowd. In fact, you could say it's James Goldstein's personal mission to upend the male species' tendency to blend in.
"I've always thought there was something wrong with our society that makes the men wear such boring clothes. So many men feel they have to wear a uniform of a white shirt under a jacket with a necktie. There's not enough latitude in men's clothing, because there's not enough adventurous attitude on the part of men. I often make the comparison to the animal world, where typically the male species wears the flamboyant colors confidently to attract the female..but in the human species, it's just the opposite. That's never made sense to me, so I try to reverse the trend. I've never been one to try and fit in."
Jim's the type of dude you could pick out of a crowd without even seeing his face. While his iconic look (complete with his signature exotic skin hat) may not be something that you or I would wear (or could even afford to wear), his look reflects his lavish lifestyle and his supreme confidence. The same confidence you'd expect from a guy who dates young models, lives in a piece of architectural history, and sits courtside at Laker games to openly cheer against Kobe.
A few weeks ago, the Articles of Style team and I were invited to his legendary house (you might recognize it from The Big Lebowski) to meet Jim and share his incredible style and story with you.
On Developing Personal Style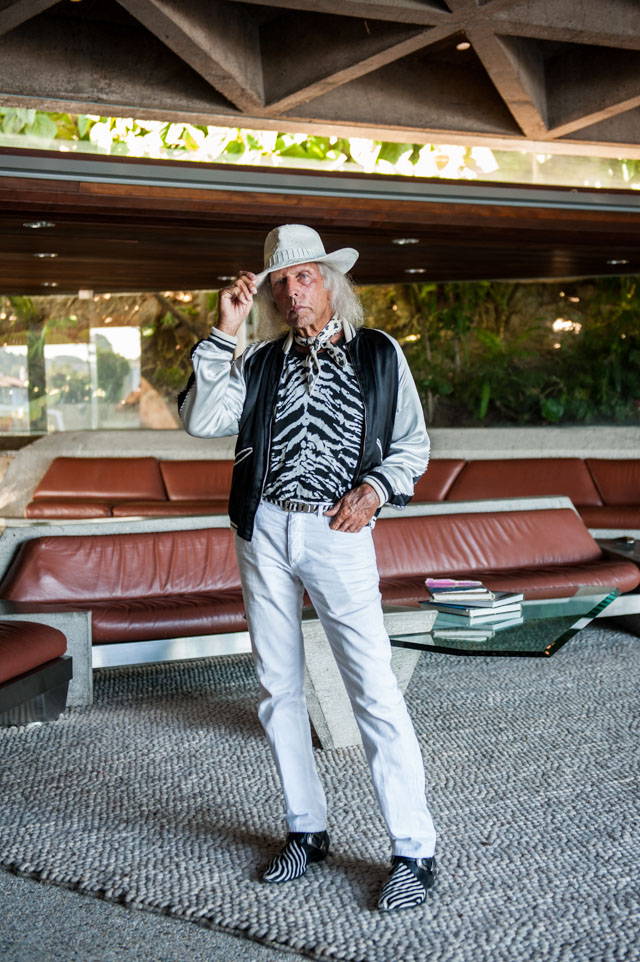 Over the years Jim has crafted an iconic look that can be recognized everywhere from front row at Paris fashion week, to the sidelines of the NBA Finals, to driving around Beverly Hills in his vintage Rolls Royce.
Despite his signature look, his style is also constantly evolving. He is borderline obsessed with staying up on current fashion trends, if not ahead of them. "I'm always looking for something new...something that hasn't been done before. Every new fashion season I put away my previous collection and get a whole new wardrobe. I keep everything, which is why I'm out of space in my closet."
Jim has probably the world's most extensive collection of designer menswear hanging in his closet, which is built conveyor-belt-style like you would find in a dry cleaners, only larger and more packed. "If there is [anyone with a more expansive designer wardrobe] I don't know about him."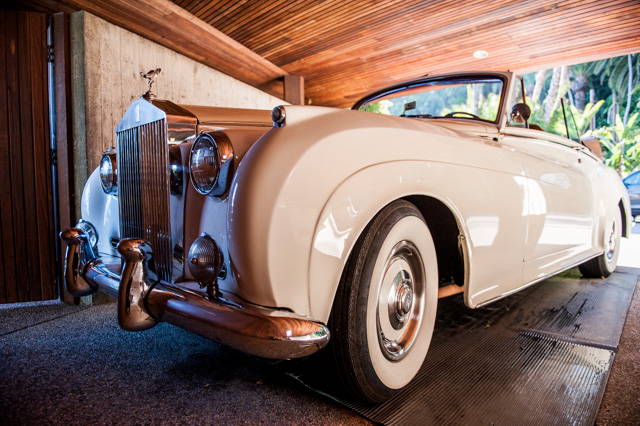 Jim's Rolls Royce, the only car he's owned since he moved to LA in the 60s.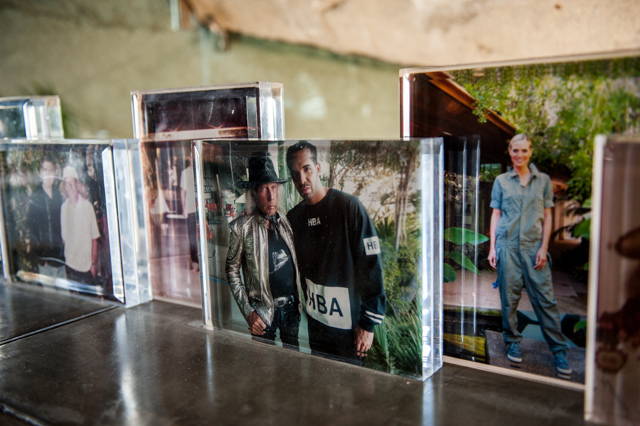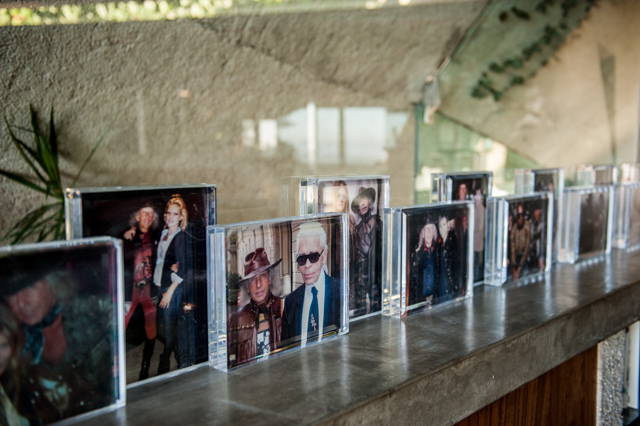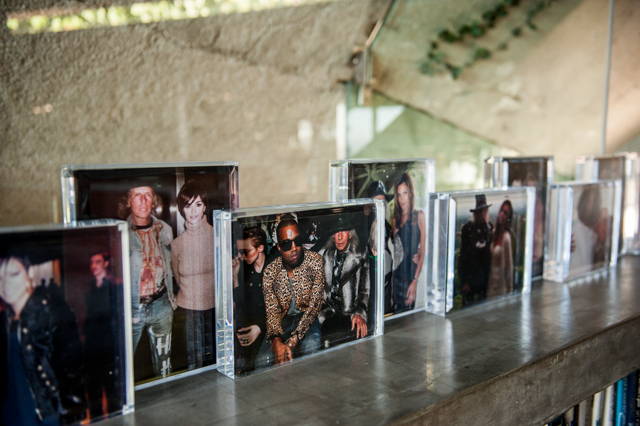 A few of the hundreds of celebrity photos that line the walls of his house.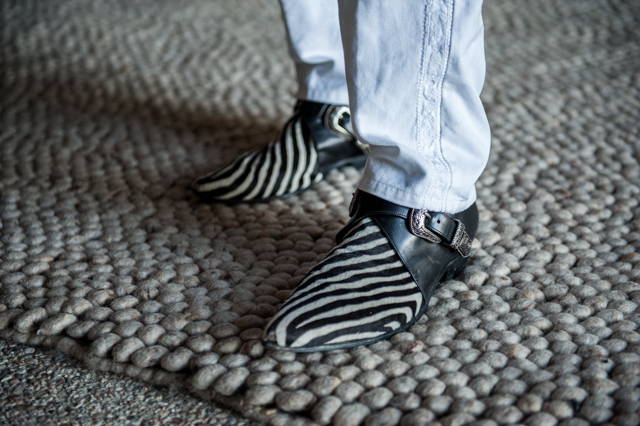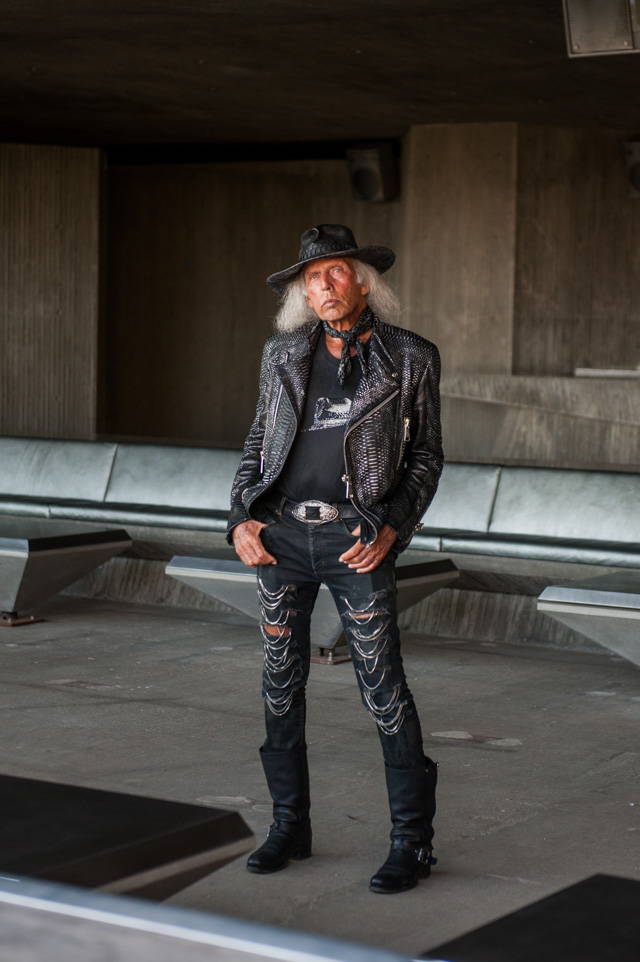 While we've spoken about borrowing from her closet before, Jim takes this concept to a whole new level. Every season Jim sits front row at several major fashion shows, but only concerns himself with women's fashion, as he finds menswear boring.
"Unfortunately men's clothes, in general, don't progress like women's clothes…they just go on putting out the same boring look. That's why I follow women's fashion…because I want to be up on the newest color, the newest fabric, some new unique treatment to a skin. I want to know about all of these things and I think I have to watch women's clothes to be aware of them."
Furthermore, if there is a piece that catches his eye during the show, say from Balmain's couture collection for example, he will often have the designer re-interpret it for him personally. Jim has become such an influential figure in the fashion world that sometimes it's hard to tell which direction the inspiration is flowing. He's constantly observing the direction taken by major fashion designers, and it seems they are watching him as well. "A couple months ago Vogue Brazil ran a featured story on me...the headline said that I was the inspiration for Saint Laurent's Spring collection. So there's something going back and forth between us."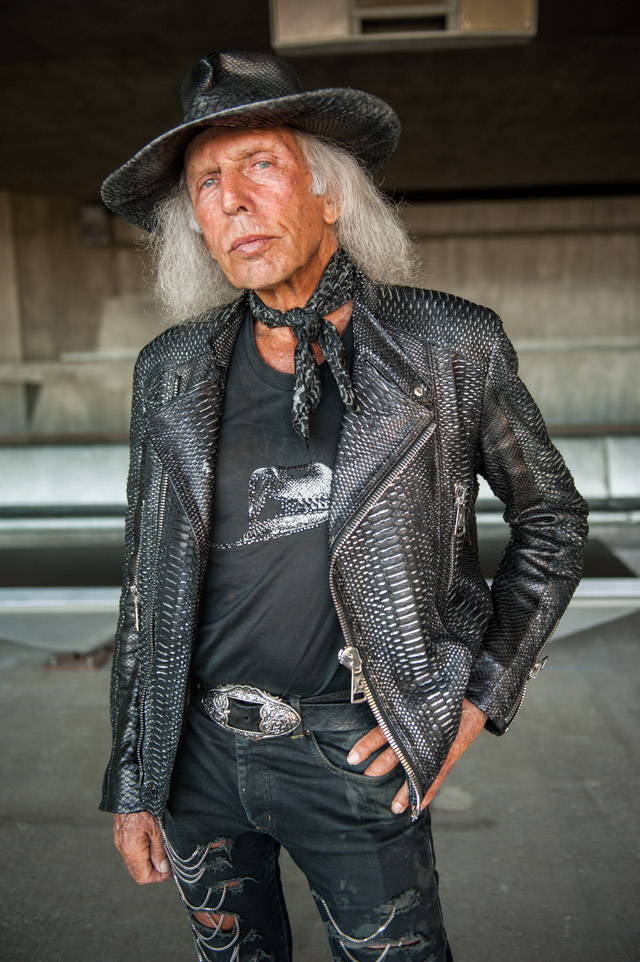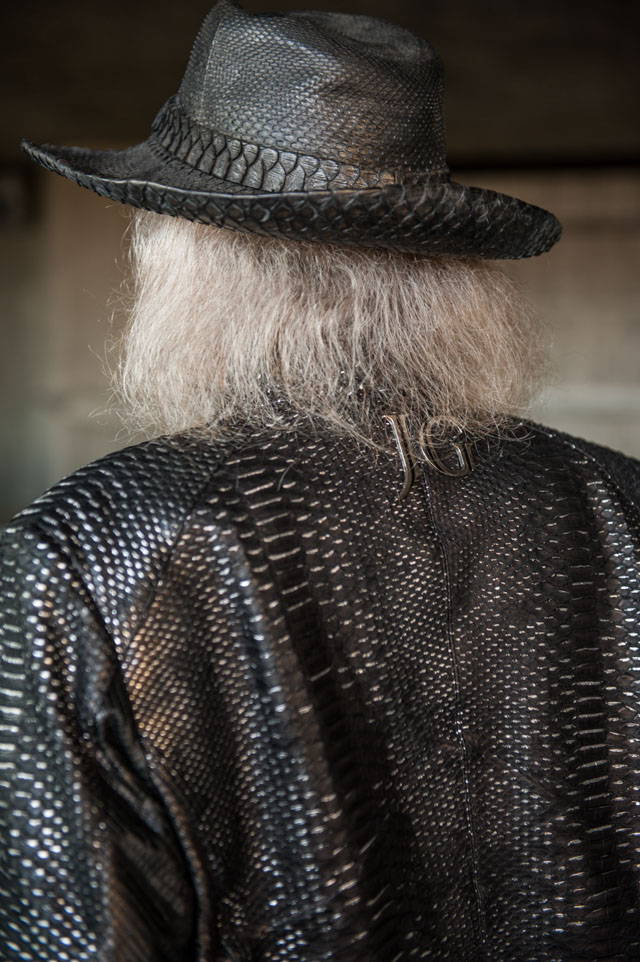 A treated python jacket from the James Goldstein Couture collection. Yes, he's a designer as well. Currently only making womenswear in Italy, but soon to offer menswear inspired by his personal style (expect statement jackets, silk scarves, bedazzled tees, skinny pants, and lots of exotic skins).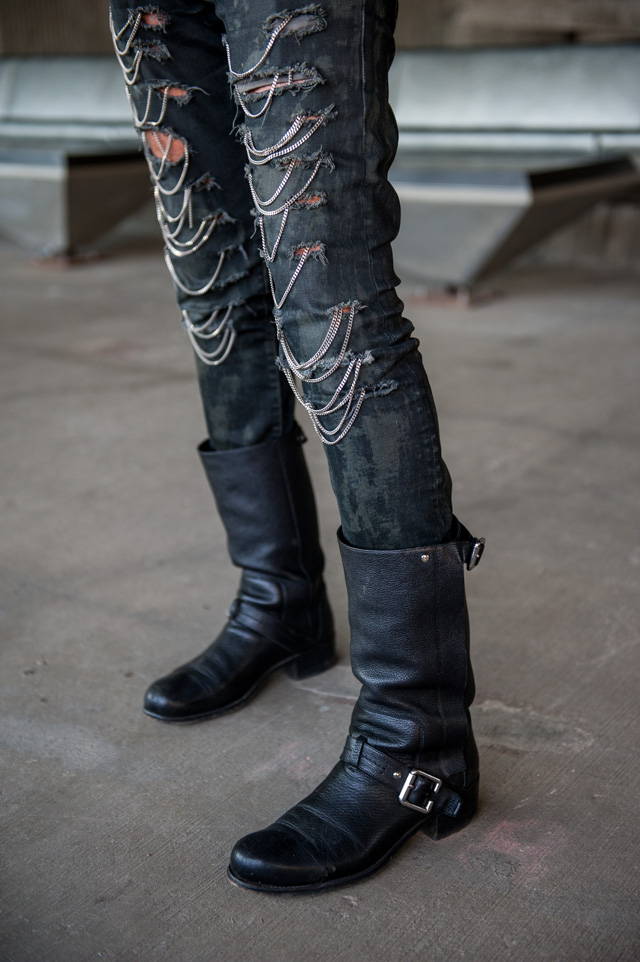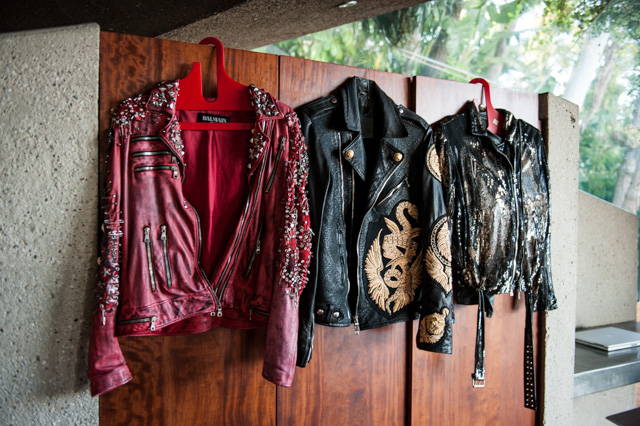 Some one-of-a-kind Balmain jackets from Jim's endless personal collection.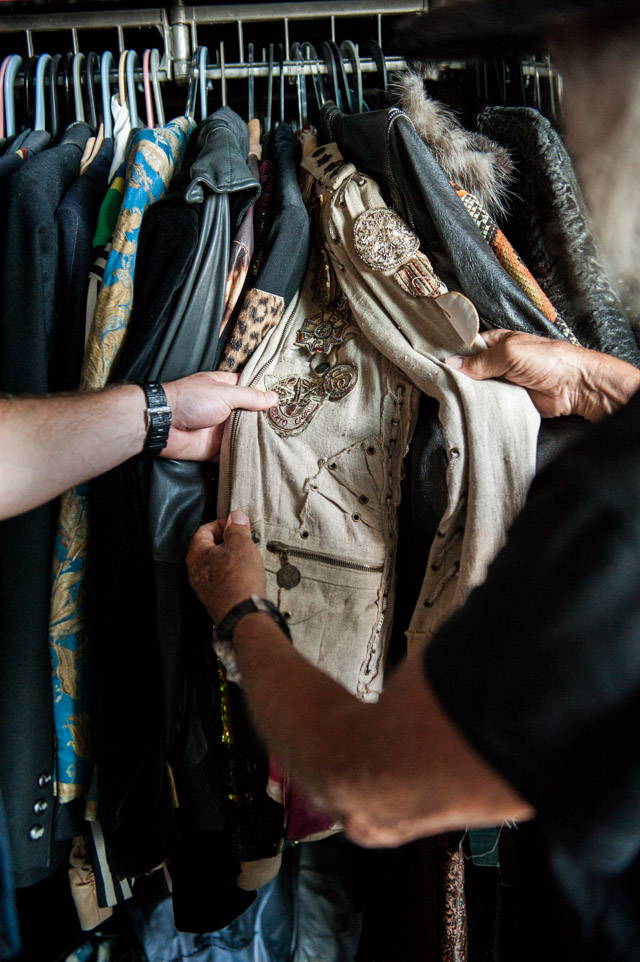 "When I go through my closet there's always several pieces that stand out. Over the years my favorite designers have been Jean Paul Gaultier, John Galliano, Roberto Cavalli...going back further, there was a time when Claude Montana was my main designer."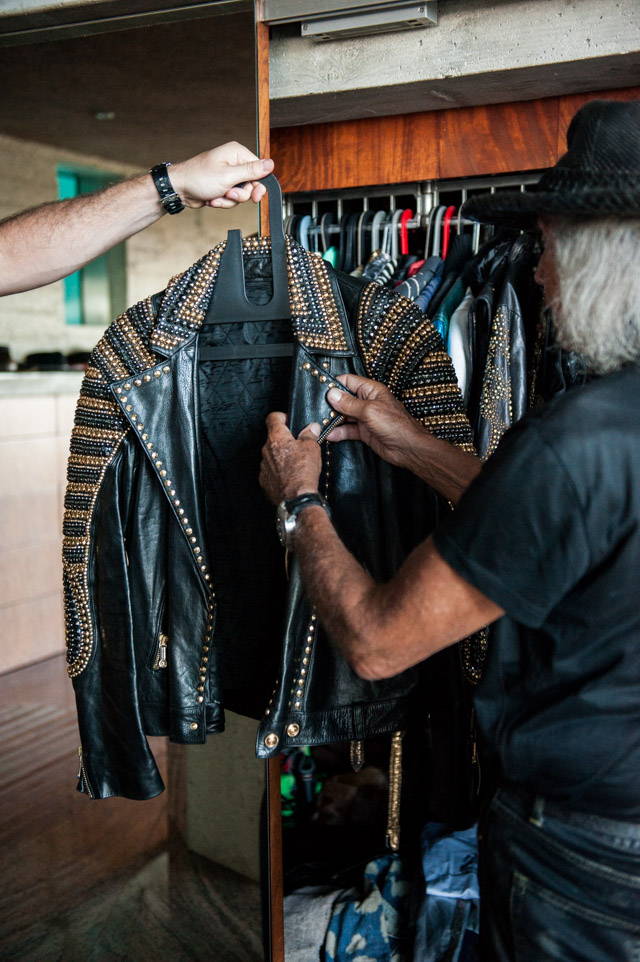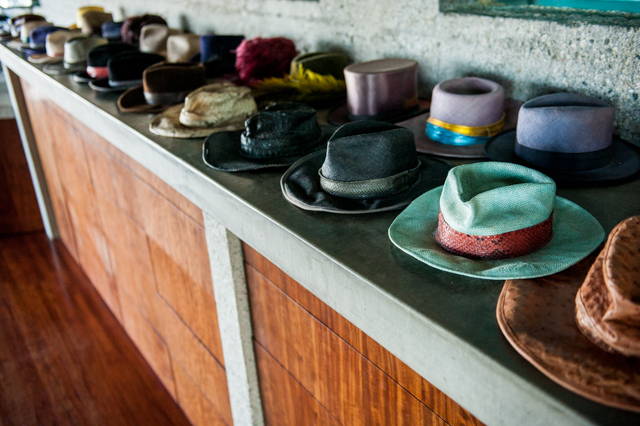 Some of Jim's iconic exotic skin hats.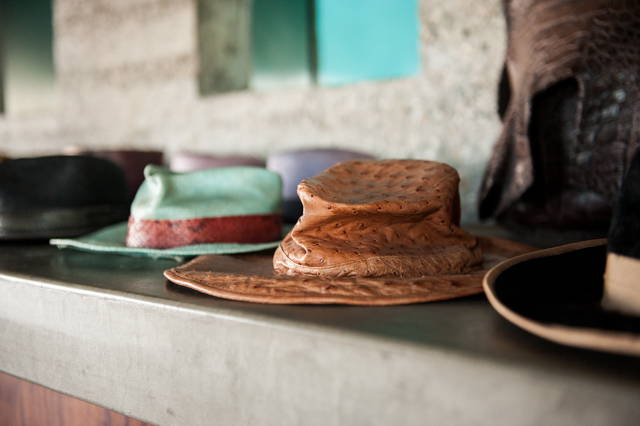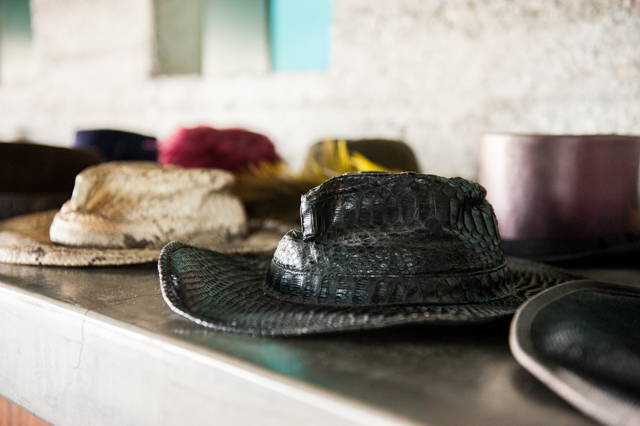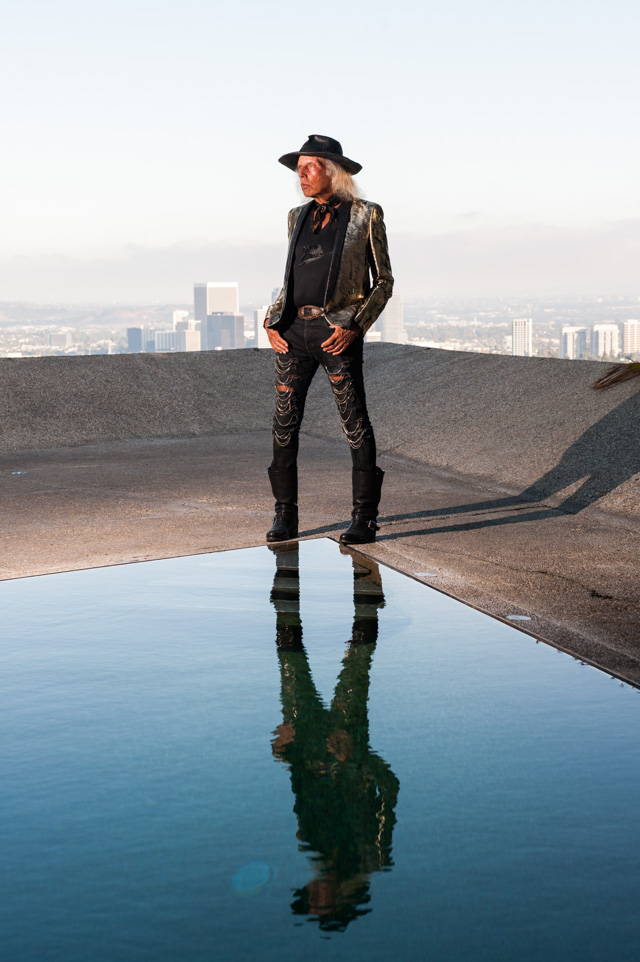 With the NBA becoming a fashion show of its own, there is perhaps nobody better suited to provide commentary to the shifts in player styles over the years.
"The basketball styles have gone in both directions over the years that I've been following the game. Going way back to the 60s, Walt Clyde Frasier was far and away the most stylish dresser… In fact, just the other day I was thrilled to get a comment on my instagram from Clyde... His comment was his classic line "Styling and Profiling"...that really made an impression on me.
In the 80s, the style leader became Dennis Rodman. He and I became good friends and hung out together. In the early 2000s NBA fashion I thought reached a new low...when everyone started wearing baggy pants with long t-shirts and caps turned backwards. Not only was it an unattractive look to me, what really disgusted me was the fact that all the players were wearing the same look. There was no individuality involved. For a while the players seemed to be so focused only on expensive jewelry, as if the clothes didn't matter. Now they're realizing that the quality of the clothes matters. Now things are moving in the right direction. I would say Russel Westbrook shows a lot of individuality, along with several other players who are embracing style."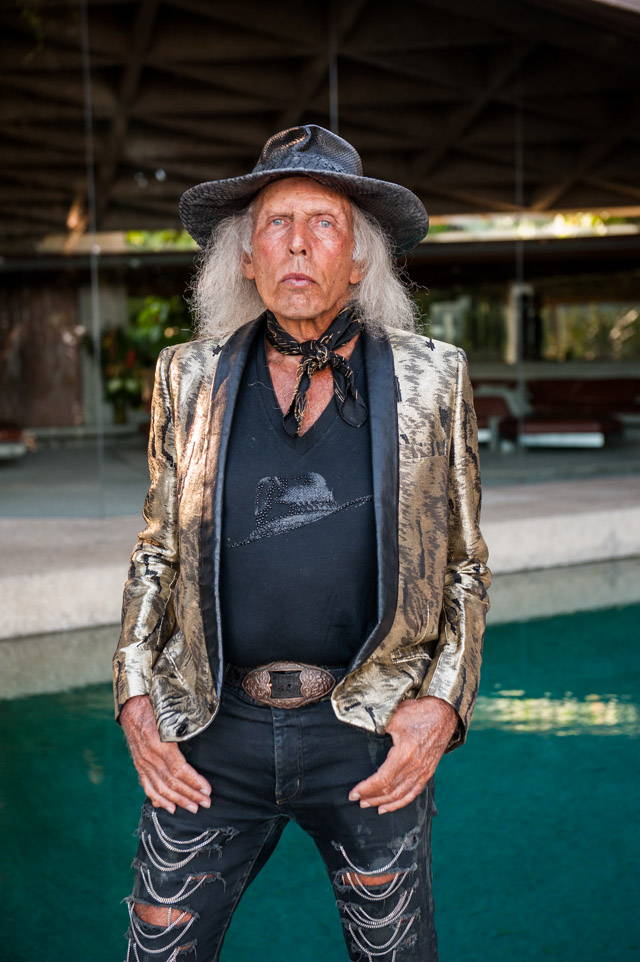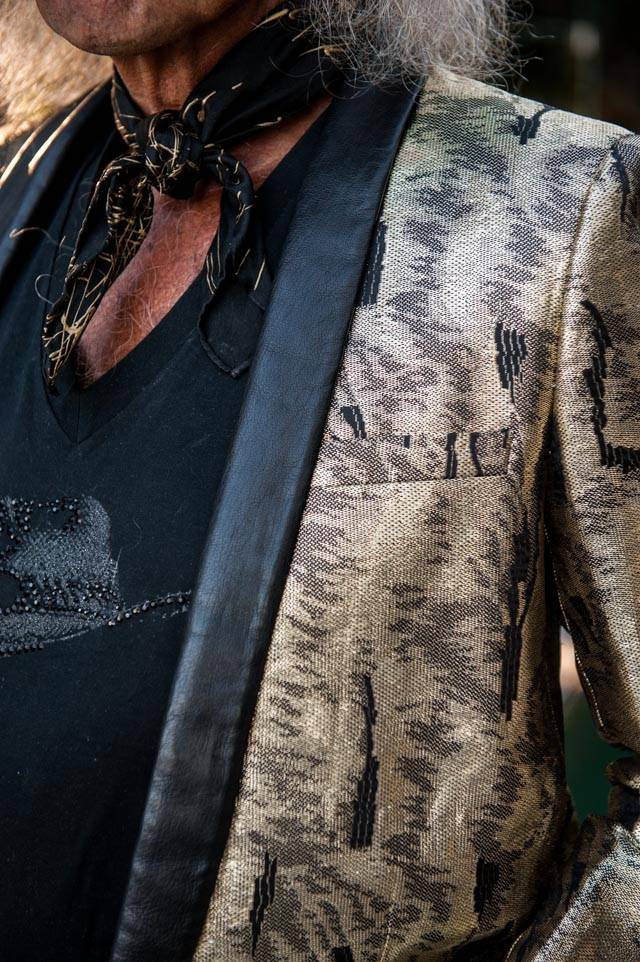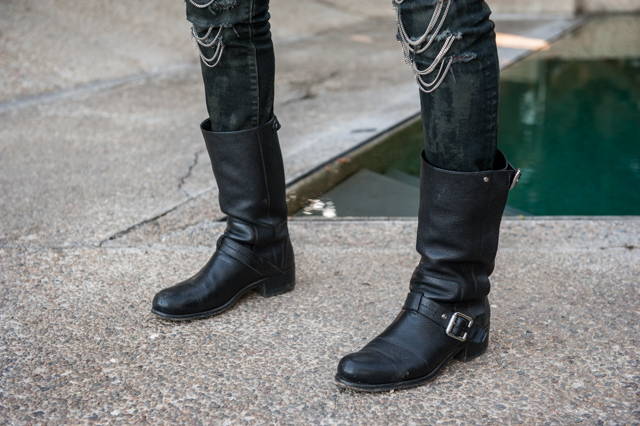 Thanks, as always, for reading and special thanks to Mr. Goldstein for participating!
Yours in style,
Dan