Buying a piece of clothing that doesn't fit is very frustrating, a huge waste of time and money, and terrible for the environment. 
You won't wear it, and you will eventually have to replace it. 
So we created the "How It Should Fit" series to you help you look and feel great, save you time and money, and help save the planet from overconsumption.
In this edition, we take a look at the classic topcoat.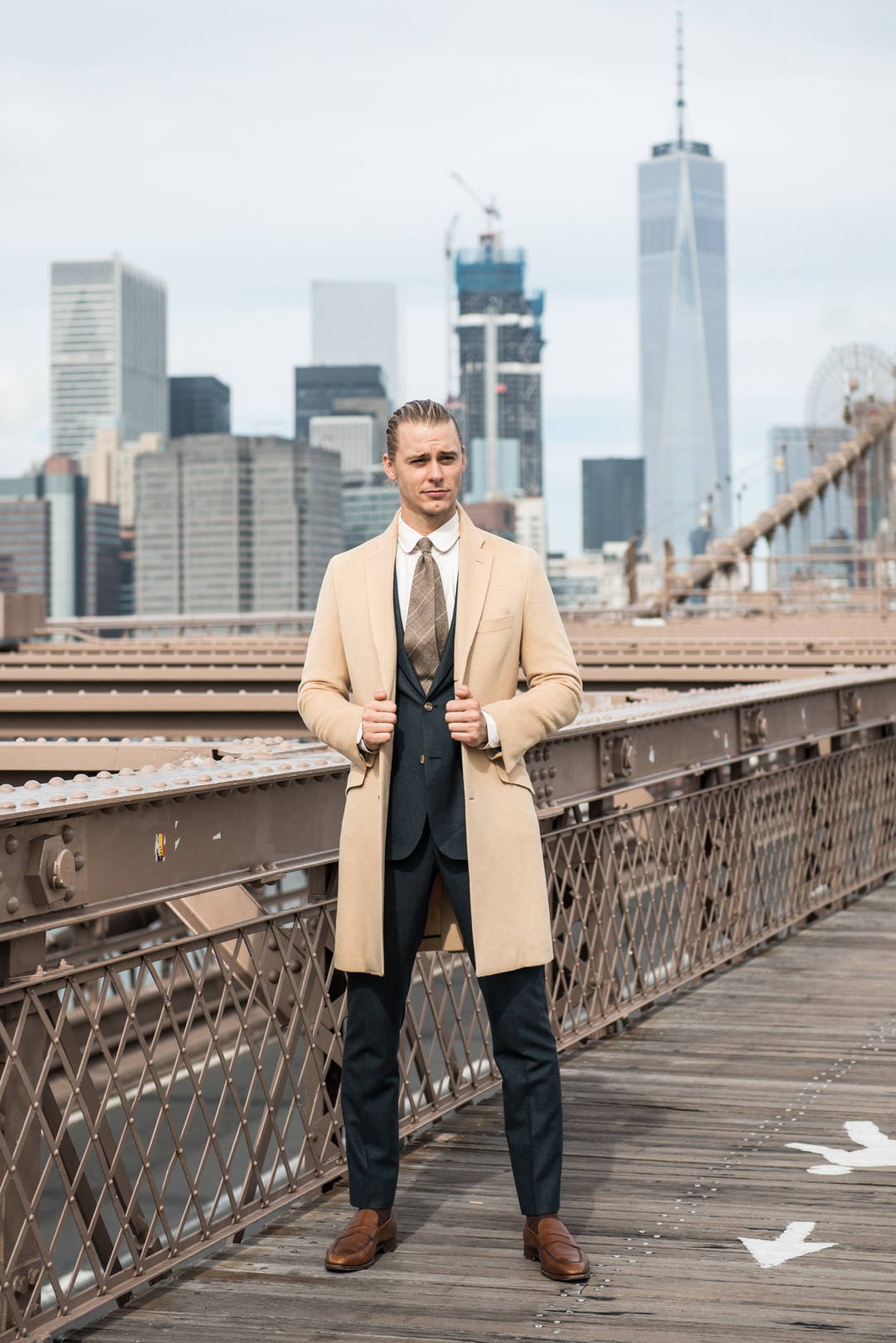 Generally speaking, a topcoat is lighter, trimmer and usually shorter than an overcoat - although the terms are often used interchangeably.
Like suits, overcoats can be single or double-breasted (the latter is warmer due to the two layers of fabric over the front of the body) and come in a variety of fabrics and colors.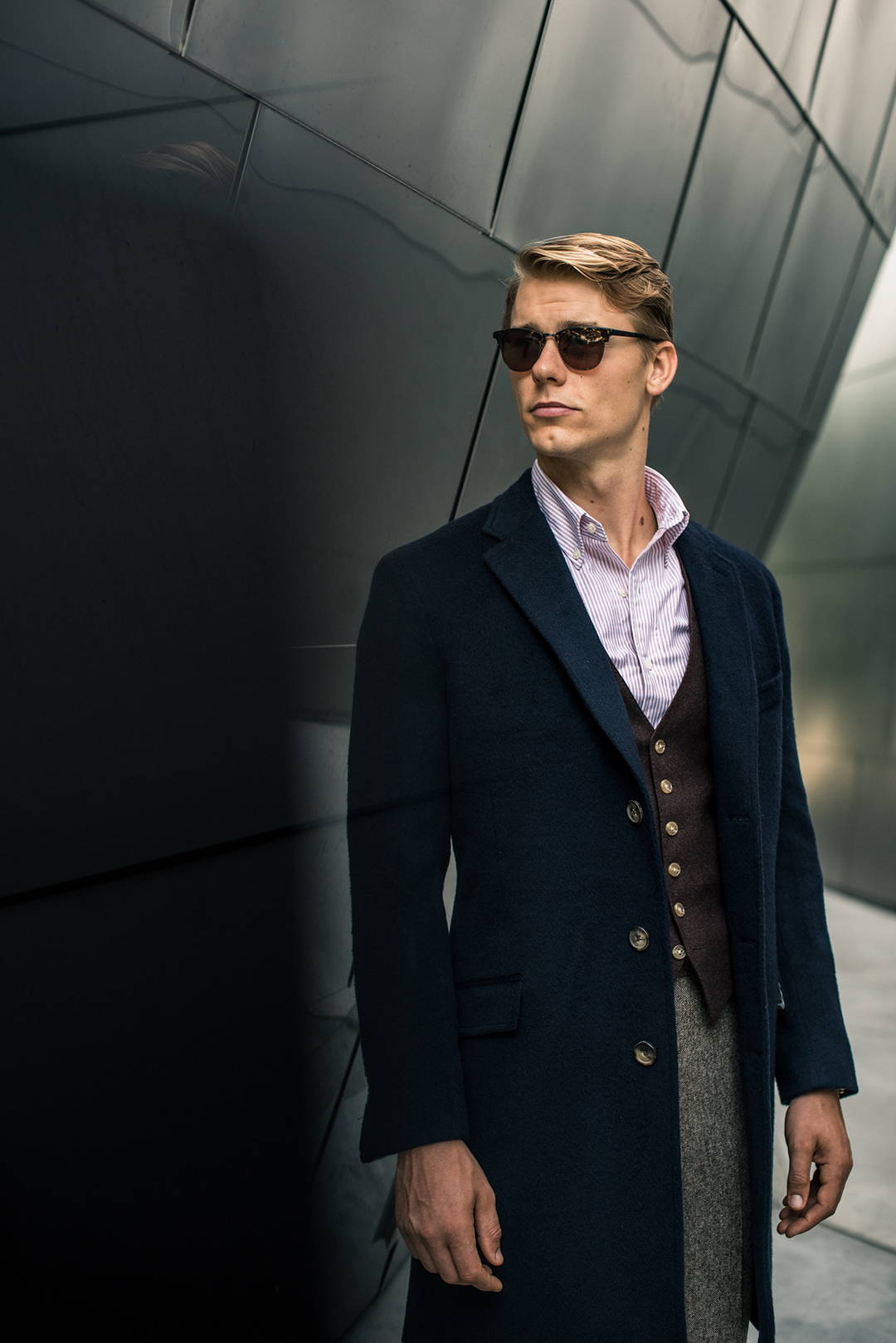 The shoulders are the trickiest part of fitting an overcoat, since most guys will wear it with and without a jacket and/or heavy sweater underneath. Look for a coat that is a touch snug with a heavyweight suit under it. The shoulders should be gently hugging the body, with no hang-time over the line of the arm. This way, if you throw your overcoat over just a thin layer, it won't look boxy or ill-fit.
The length is crucial. Generally speaking, I recommend an overcoat hitting a couple inches above the knee, like we see in the images above. This offers the most versatility, since it can feel more casual when worn with jeans or odd trousers. For shorter guys, however, I would consider letting it drop below the knee a couple inches.  The last thing you want is a classic overcoat to look stunted or boxy. It's not a peacoat. It's important that the coat has enough length to balance out the girth in the shoulders, especially since it's often worn over another tailored jacket. Balancing the body's natural proportions is the key to good tailoring.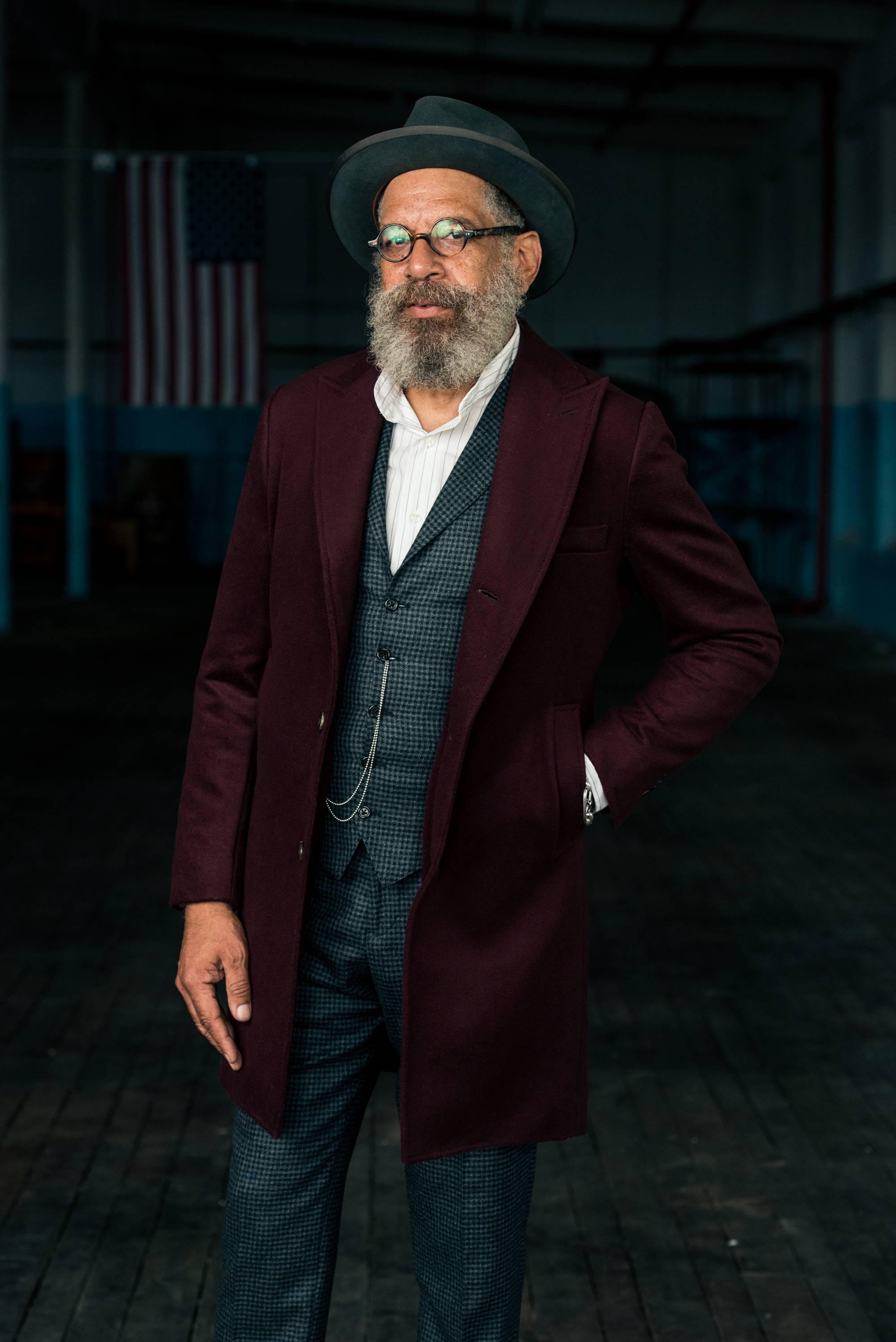 When selecting an overcoat, you can apply similar principles to fitting a suit. The most important element of an overcoat's fit, similar to that of a suit, is the collar - since this is where the garment hangs from. The collar should wrap around the neck closely and smoothly, without any gapping. You shouldn't be able to see the suit collar from the back, nor any of the suit lapels from the front. You're looking for full coverage of the suit jacket.
Unlike a suit jacket, an overcoat is made for full coverage at the sleeve. Therefore, the sleeves should cover the wrist and graze the hands. You shouldn't be able to see any shirt cloth or jacket sleeve at all. The sleeves should also be as trim as possible without feeling restrictive over a jacket. A trim sleeve is an important element of a flattering fit, as it shows off more of the taper at the stomach.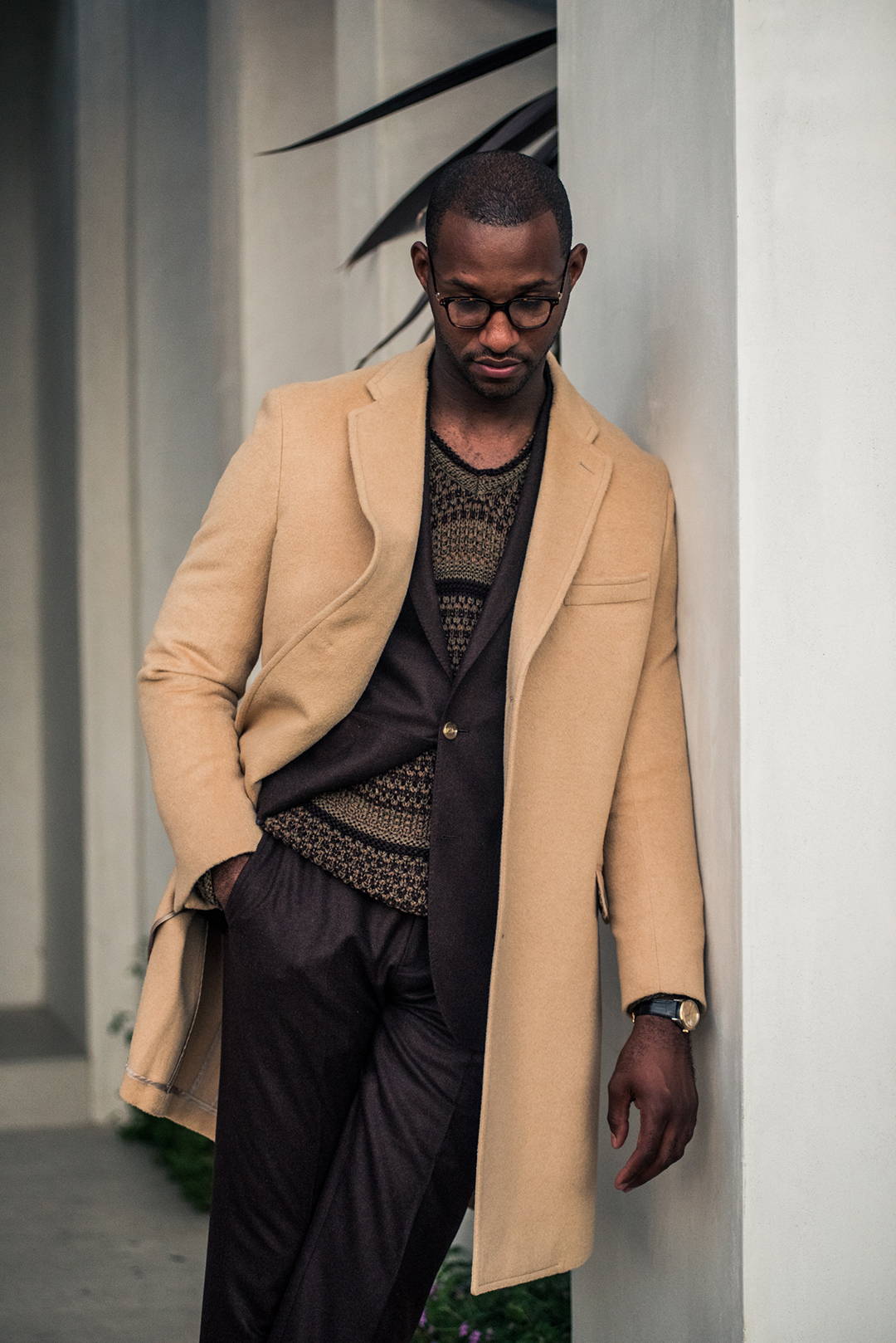 Thanks, as always, for reading. 
Yours in style,
Dan Trepanier