As the only online custom clothier who provides real human fitting expertise, we get a lot of unique requests from clients all around the world describing fit issues that they've struggled with for basically their entire lives.
One recurring issue we get is the problem with "square" or "flat" shoulders (think: little to no angle from the neck out to the tip of the shoulder). This causes a roll of fabric behind the neck and can make the upper back and armholes of a jacket not only unsightly, but also uncomfortable.
Zheng Chen is one of those guys – with very square, almost Superman-like, shoulders.
Here is how AoS tackles these types of specific fit issues, from the comfort of your home.
---
ZHENG "SUPERMAN SHOULDERS" CHEN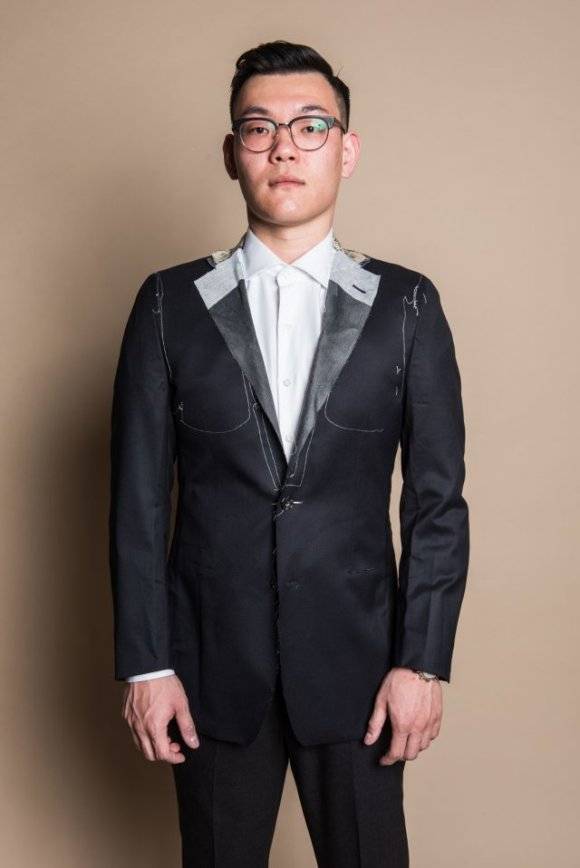 When Zheng first created his AoS account, he described himself as "5'11, 165 – tall and lean with broad shoulders that are very square…I always have problems with bunching behind the neck…I also like a very slim fit".
So, we made him a custom try-on garment that was cut to his proportions and pre-adjusted for very square shoulders, with a very low collar.
This is already more than other "online tailors" would do – and his try-on still had major issues. (This is why I'm shocked that other "online tailors" can attempt to deliver final garments using only body measurments…but that's a story for another time).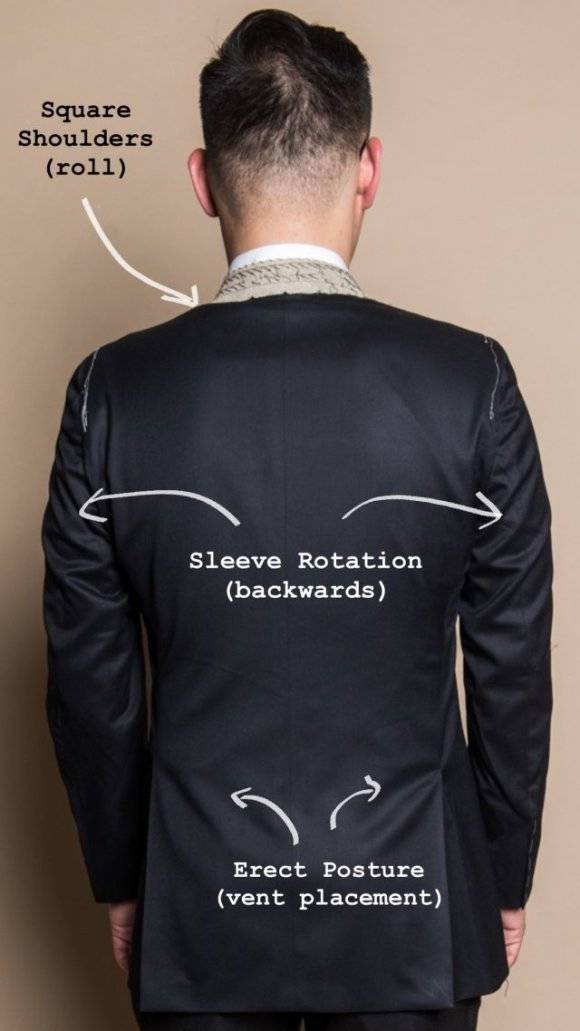 We reviewed Zheng's fitting photos & feedback and made further adjustments to the shoulders, the collar, the armholes, the sleeves…just about every part of his jacket pattern was re-shaped after his try-on fitting.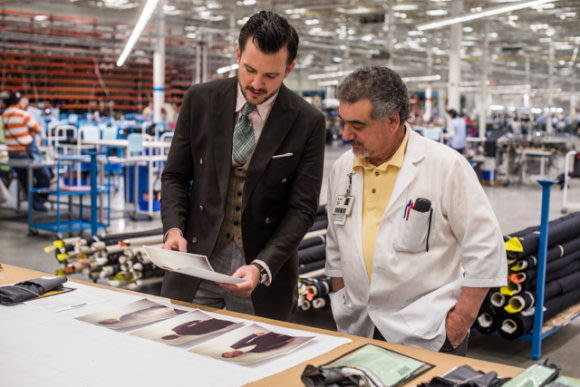 Fast forward...
This is the first time he put on of his final garment (the Hopsack Suit in Light Navy):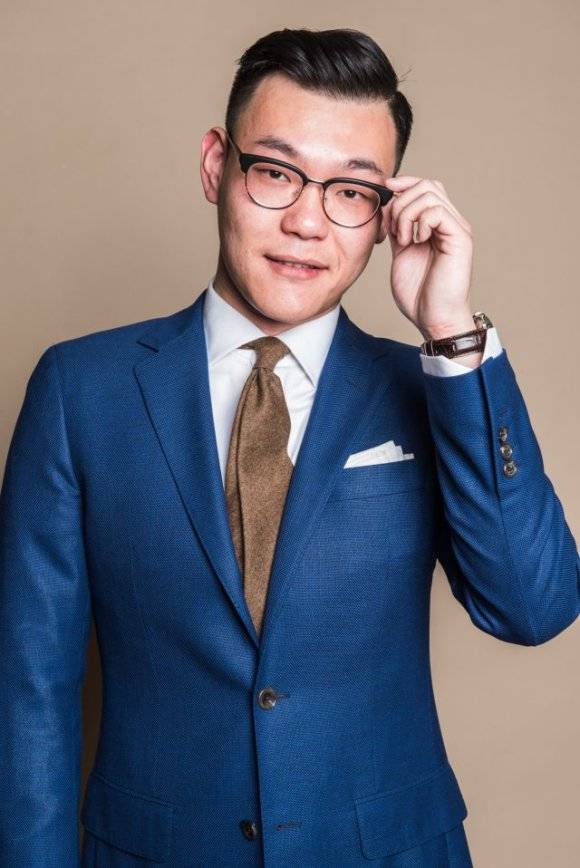 This is how clean the back and collar was out of the box: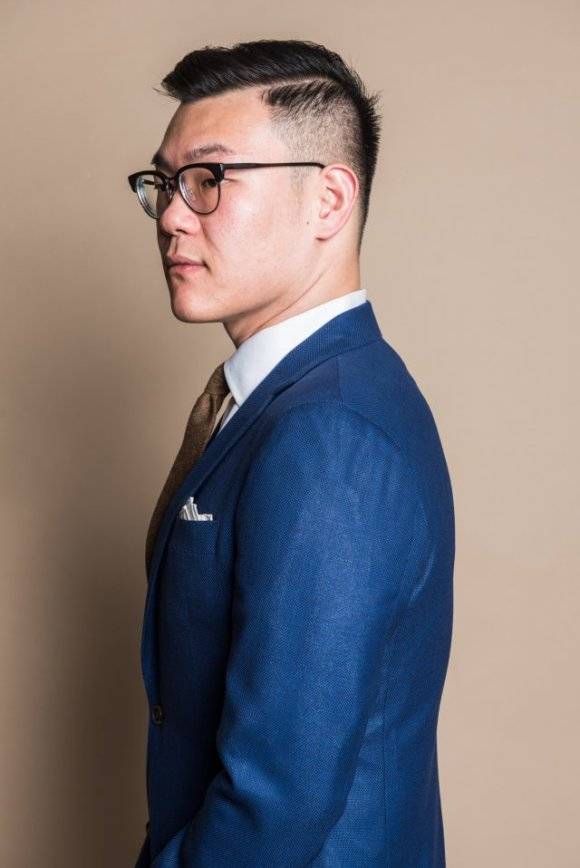 And this was Zheng's MOOD now that we finally solved this problem for him: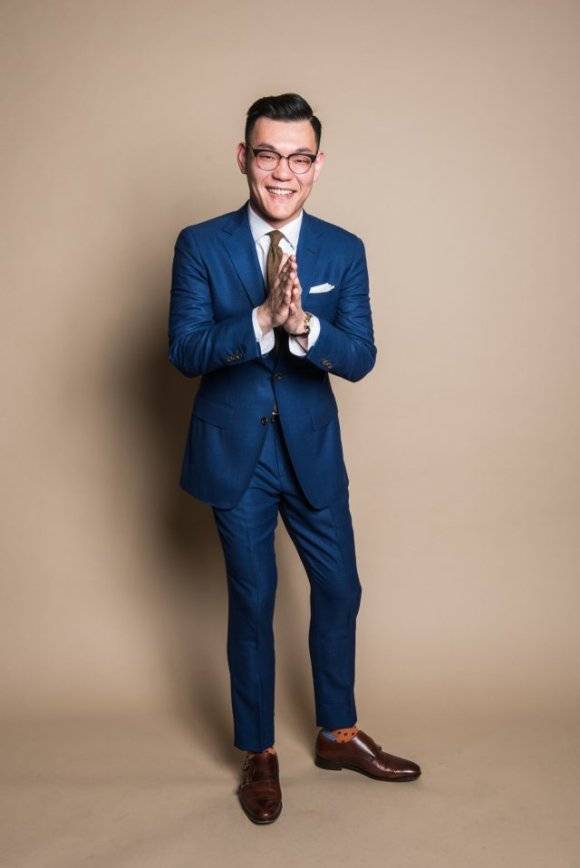 Thanks, as always, for reading – and special thanks to Zheng for sharing!
Yours in style,
Dan Trepanier