2021 is going to be an exciting year for AOS. One of our biggest projects yet is our women's collection launch.
Dan: "We've always wanted to explore outside of menswear but could never find the resources or indications that it would work.
We've served a handful of women here and there, but we've kept a low profile because of all the time and energy it requires to fit a man's drafting pattern to a woman's body. With our old factory, especially, we wouldn't have been able to keep up if the numbers were any higher.
Then something unexpected happened.
We ran into a client unlike any other."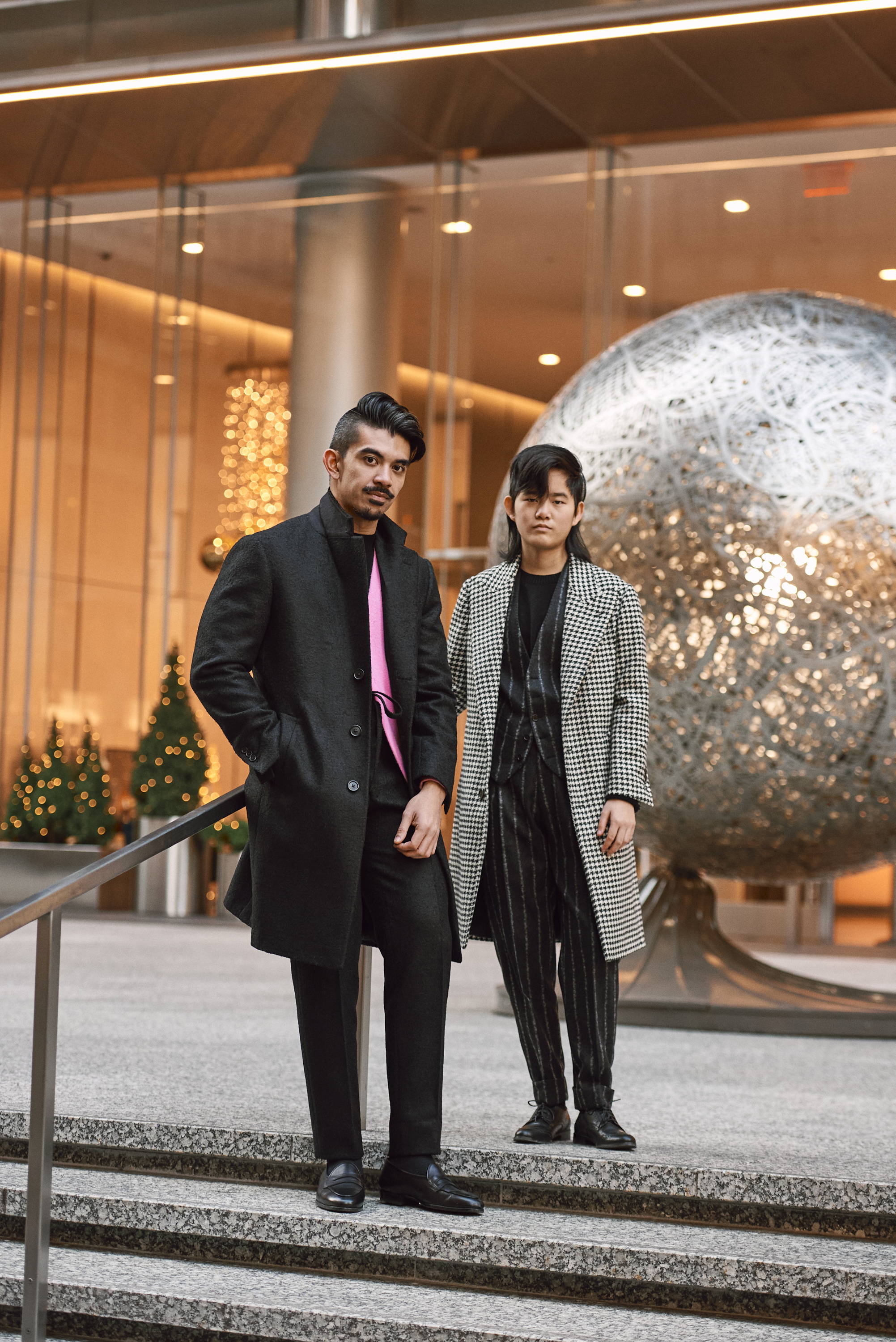 Dan never thought, in a million years, that one day he would be dressing a high school "girl." And I never imagined myself ever wanting to buy a suit, especially at seventeen.
But there's been radical growth in the complexities of body image and gender identity that has given rise to a new market of consumers.
Dan and I crossed paths in one of the most unlikely ways. And then, something else equally unexpected happened. He contacted me about an old internship inquiry I had sent in a while ago and completely forgot about.
And so, as of this year, I've been handling a lot of the behind-the-scenes work. You also might have exchanged a few words with me yourself now that I've taken on the role of liaison in customer relations.
Dan: "Traveling from long-time customer to intern to part of the AOS team, Nikki has given us a unique perspective on what AOS can bring to the market. And especially with our new bespoke factory's capacity to make women's suits, we hope to give this industry something truly new and refreshing."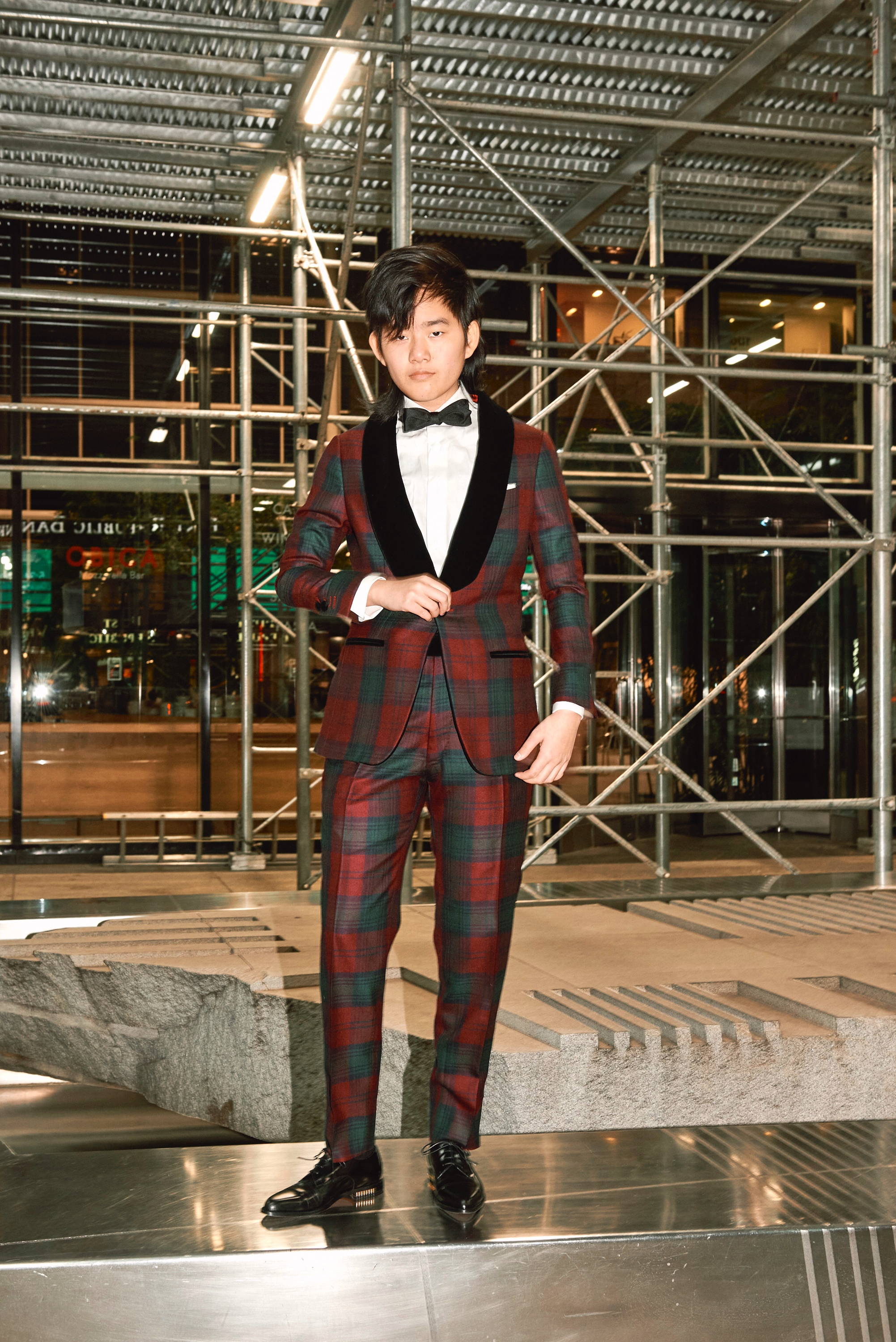 The biggest problem I've seen with womenswear and custom tailoring for women is expanse.
Very few bespoke tailors have an adequate database or client base to serve female customers.
Recent times have seen a few clothing start-ups that create tailored garments specifically for women. Other companies who have successfully created a complementary women's collection remain limited, where women's lines are often much smaller than their primary men's section. Companies like these also stick to a preferred style and silhouette, which is typically hyper-feminine. There isn't much room for anything else.
I think the tailoring world concerns itself too much with the binaries of gender roles and stereotypes that are so deeply embedded in its historical legacy. It's 2021 and the industry is still operating with rules from the 1900s. Things are a lot more rigid than they need to be.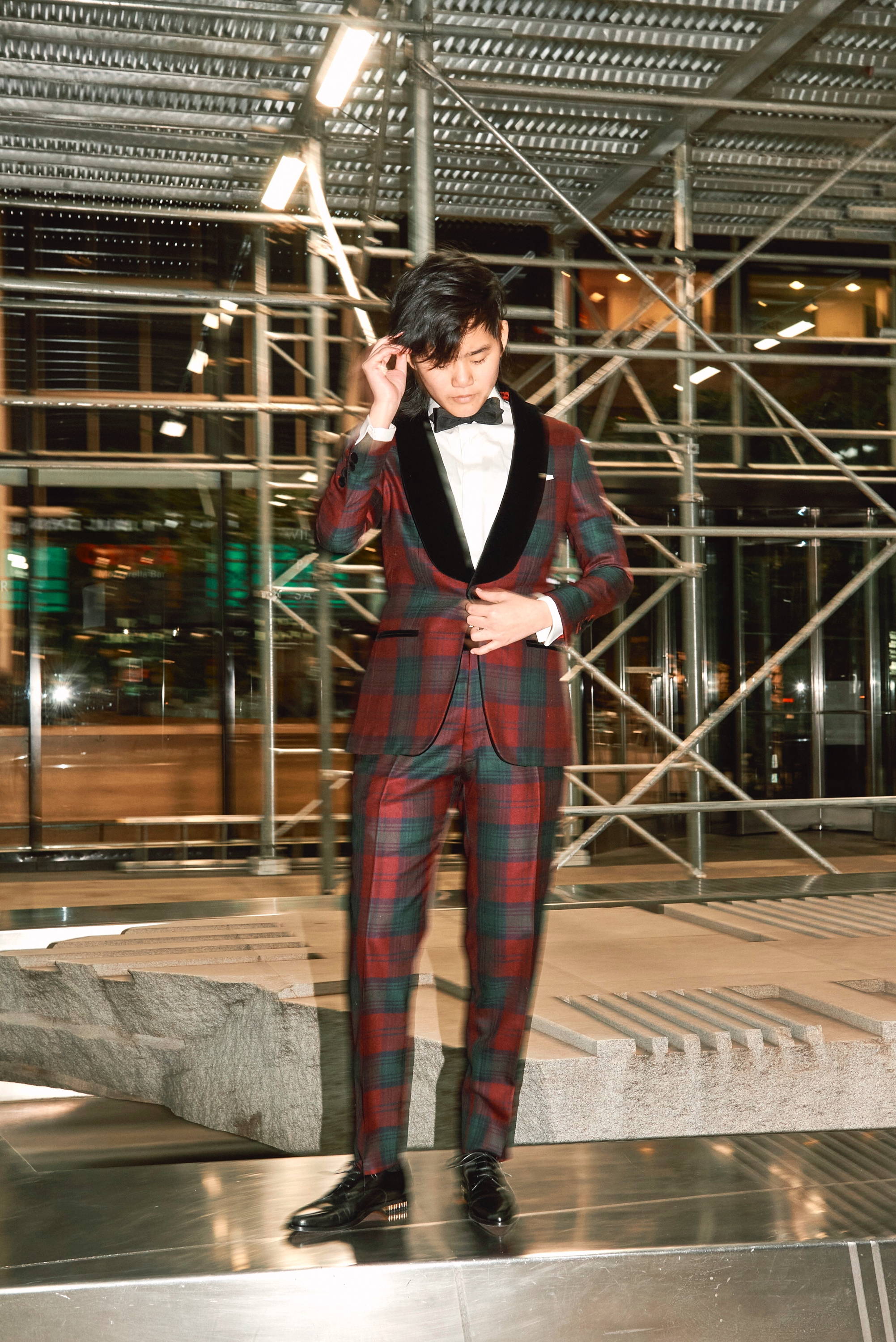 The origin story behind tailoring is creating garments unique to the person wearing them. That's what the word "bespoke" means: to create by the word of the customer—for the customer.
I'd like to see this industry reach back to its roots in a way that exalts universality and diversity as its primary strength—a service that can work between and beyond the lines of gender.
It might not be apparent to everyone, but there's definitely an LGBT demographic interested in a more inclusive tailoring industry. And it's not an overnight phenomenon. Generations and generations of communities have been and are still left wanting high-quality traditional suits.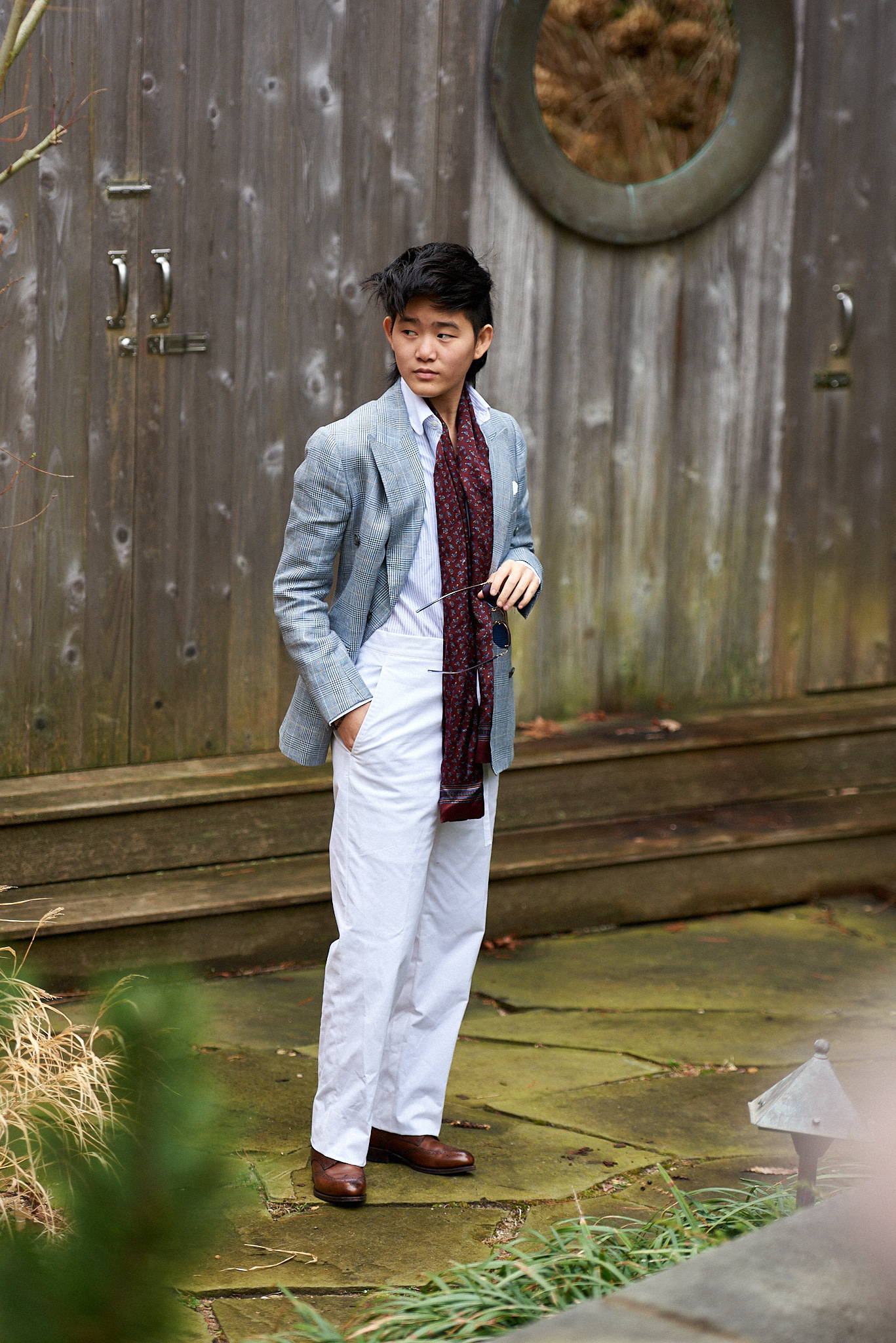 At AOS, we hope to create a space in the tailoring industry that welcomes women and queer people as equal participants.
One of the best and most innovative features AOS already has to offer is virtual fitting. Customers can be anywhere in the world and won't have to worry about how the end product will turn out.
Other brands can leave you in the dark, wondering about how the order will turn out. With AOS, you receive a low-stakes try-on garment and can give your own feedback on how it looks and, more importantly, how it feels. You'll be able to tell our tailors what you like and what you want to have changed before the final garment even begins production.
During this try-on fitting process, we adjust the pattern according to the fitting photos and feedback we receive from customers and give them a chance to discuss the garment beyond fit. 
The beauty of the virtual fitting is that it gives us a unique opportunity to mold our service to each customer. We really get to know the people we work with on an individual basis, and we strive to foster a dialogue where we understand what each person is looking for and tweak their patterns to fit their unique style preferences.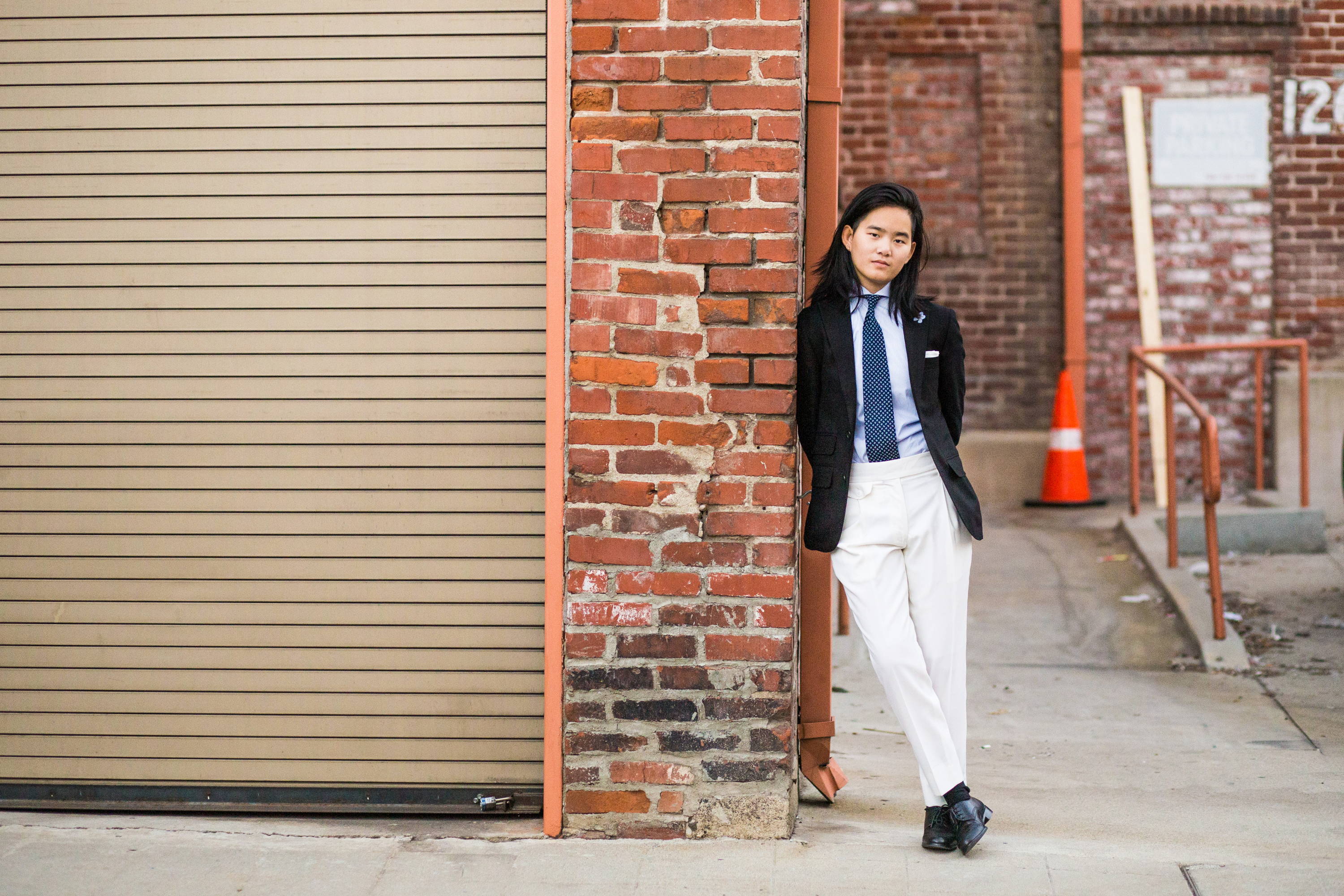 I'm confident that AOS, as an influential contributor, has the distinctive opportunity to welcome LGBT members into the tailoring world in a way that invites them to be a part of a greater network of people among people.
In our mission for sustainability, we are also dedicated to a standard of timeless design that is unmatched by any other brand catering to this demographic now. Our garments strike a perfect balance between old and new by merging traditional luxury fabrics with uniquely innovative yet classic garment constructions—something the LGBT community has never seen before.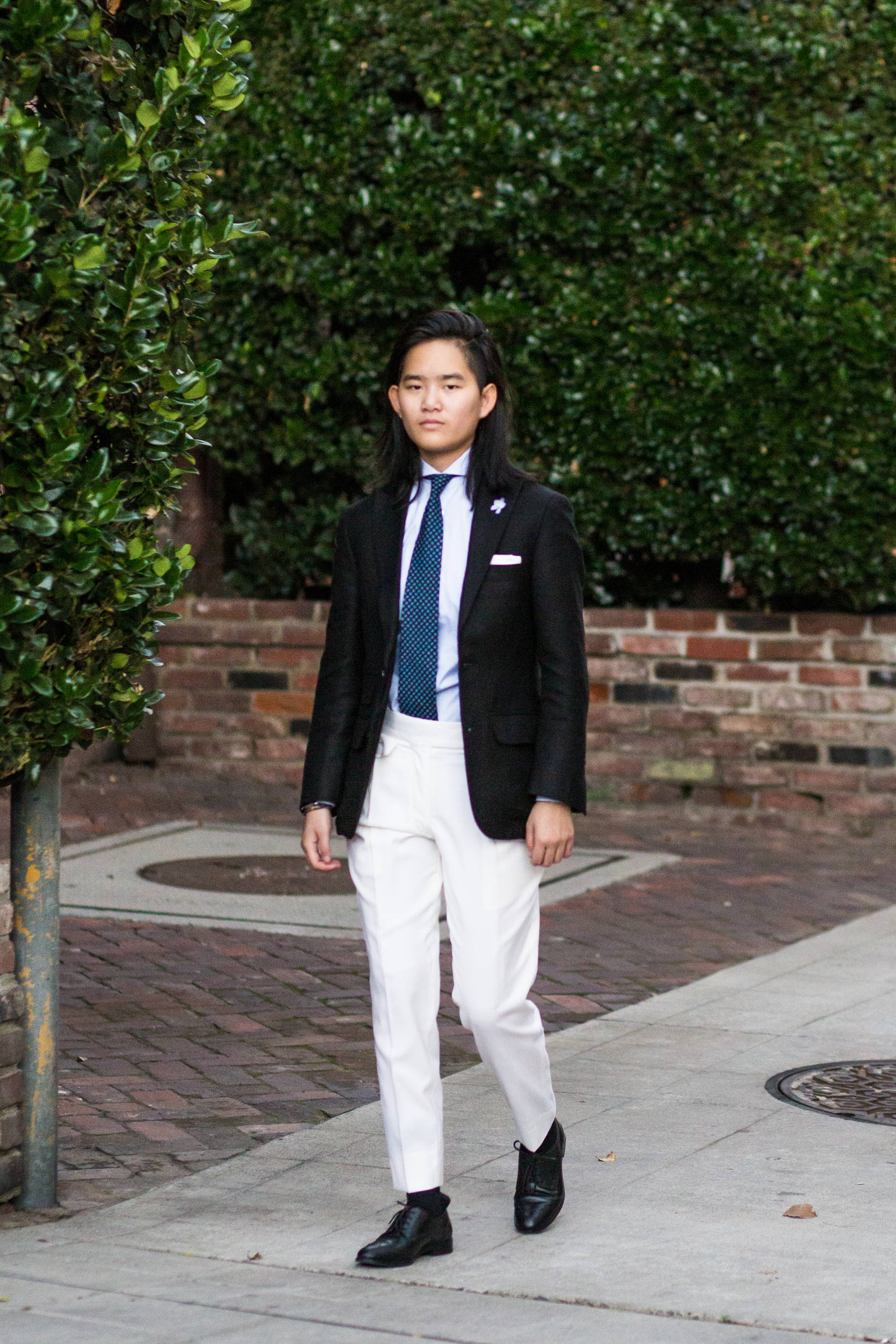 The biggest takeaway is the dimension and depth of this community in terms of who these people are, how they express themselves, and what they are looking for.
There's a completely different aspect of reassurance LGBT people need when they shop that leading industries aren't attuned to. These people have so much to say in terms of how they want their gender identity affirmed.
They care a lot about silhouette: how it enhances, complements, or hides their body shape, and how a gendered energy materializes by way of this silhouette.
It's not as simple as "these trousers are too long" or "this jacket is too baggy." It has so much more to do with, "does this shirt fall on my body in the right way, in a way that makes me look and feel more like me?"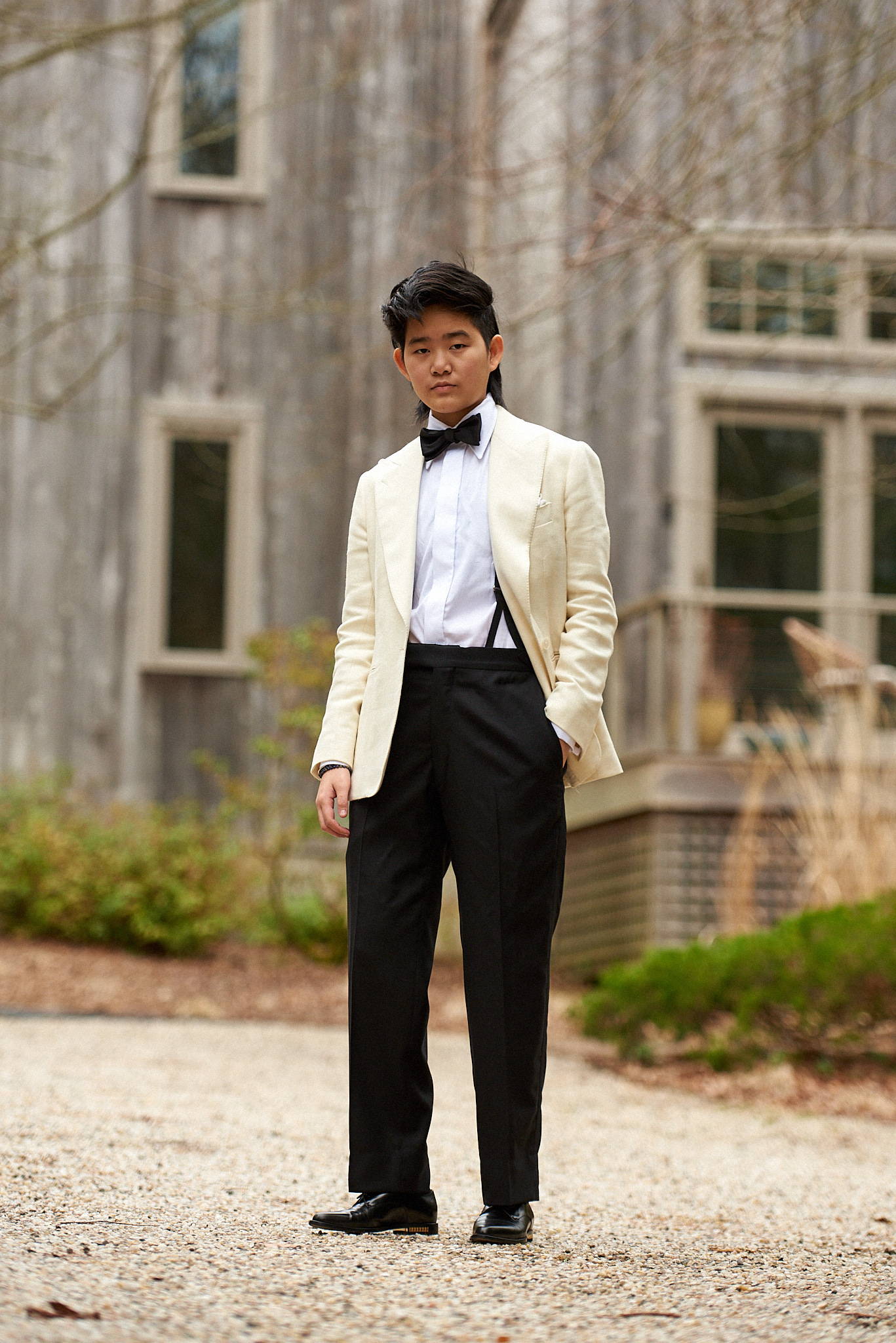 I'm hopeful that AOS is at the forefront of making space in the industry for the full spectrum of identities and expressions.
It's uplifting to know that tailoring can offer clothing that speaks to everyone on an individual basis.
Bespoke is born and exists independently with each person it serves. It lets you create whatever you want, allowing you to be whoever you want to be.
And at the end of the day, the ability to feel confident in your desire to represent yourself honestly . . . it's a beautiful thought. To take a look in the mirror and smile—it's something everybody deserves.
Thank you, as always, for reading. 
Sincerely yours,
Nik
NEED HELP WITH YOUR WARDROBE?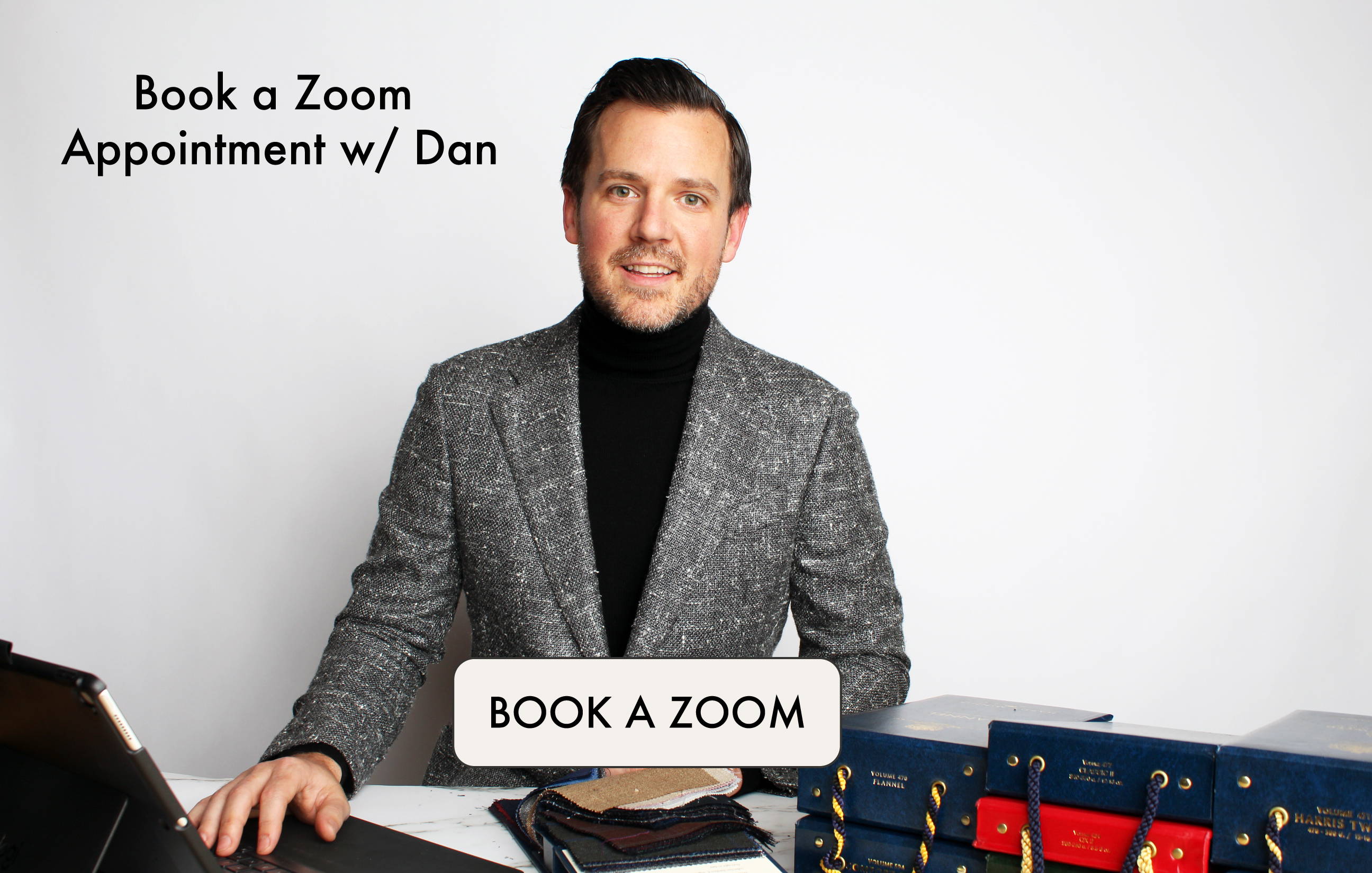 MORE FROM ARTICLES OF STYLE