As a general rule, we aim for 1/2" of shirt cuffs showing under our jacket sleeves.
Visually, the cuffs at the wrist are an important part of balancing and completing a tailored look.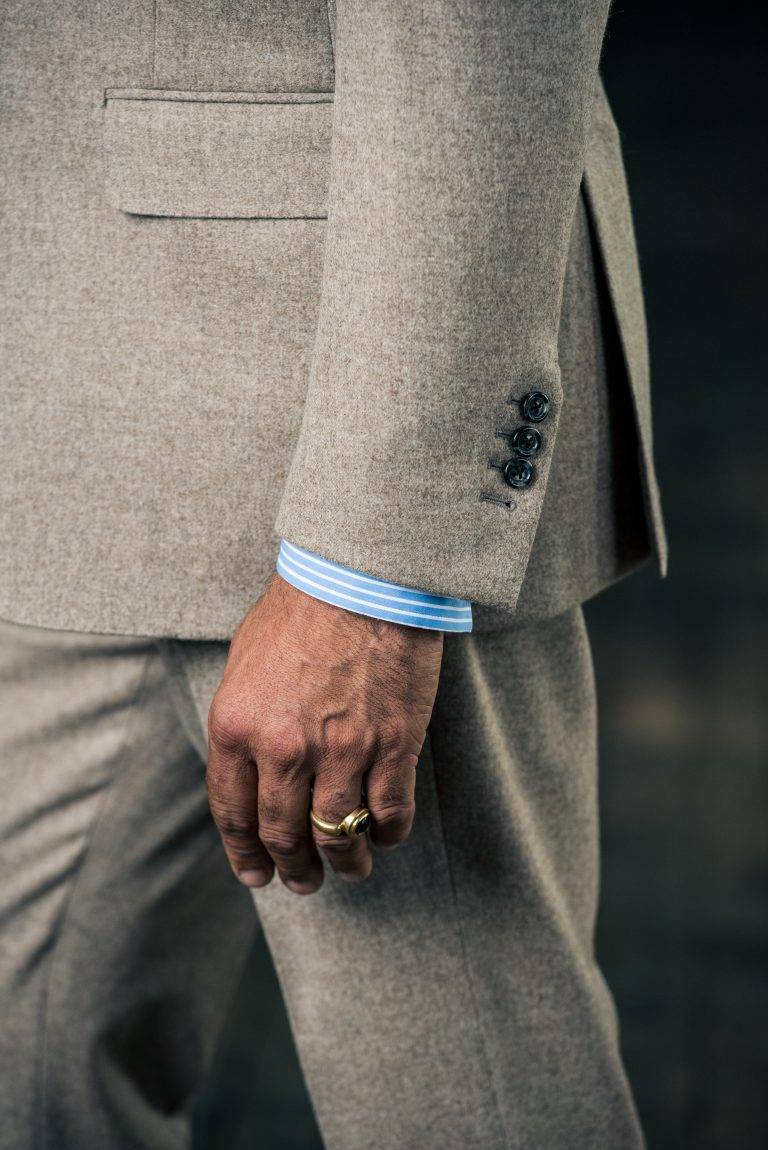 For clients with shorter arms, we sometimes show more shirt cuff – closer to 3/4" – as a means to lengthen.
Similarly, for clients with long/lanky arms we sometimes show closer to 1/4" of so the arms don't look too long for the jacket.
In many cases, it depends more on the proportions of the client, rather than his height. Some tall guys have short arms, proportionally, and vise versa.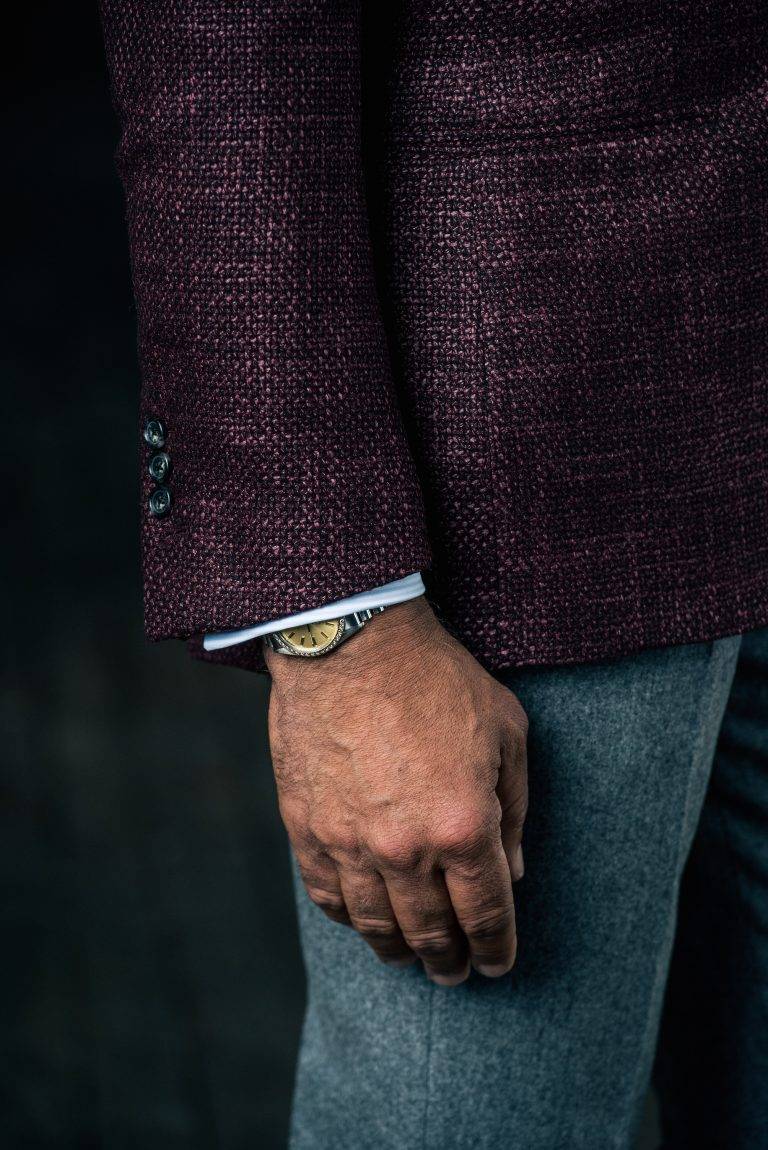 From a tailoring perspective, achieving this balance can be more complicated than it sounds.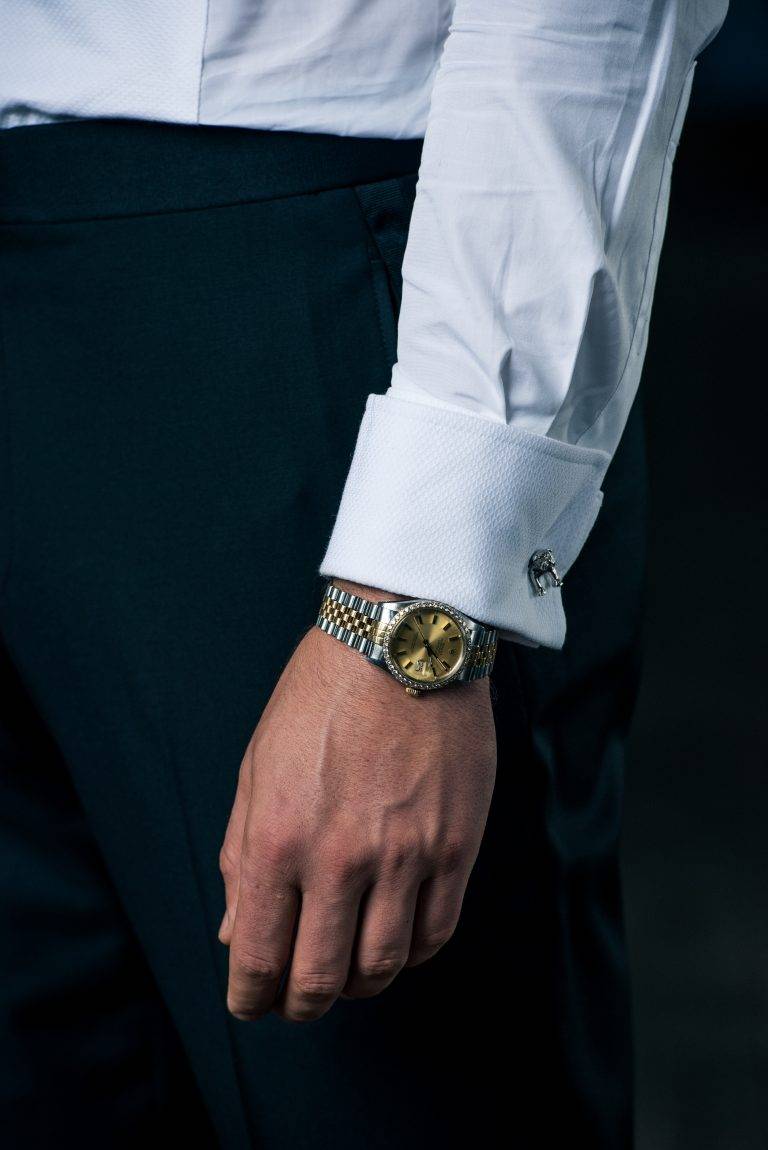 A proper shirt is fitted around the wrist – not snug at all, but close enough to hit the meat of the hand, and stop there.
The sleeve of a shirt is meant to have some additional fabric at the wrist, above the cuff. So when you extend your arms, the cuffs don't go scurrying up your forearms – or worse, get stuck there.
If a shirt's sleeves are just long enough to hit your hand, with the cuffs unbuttoned, then it is too short and the balance with jacket sleeves will be difficult.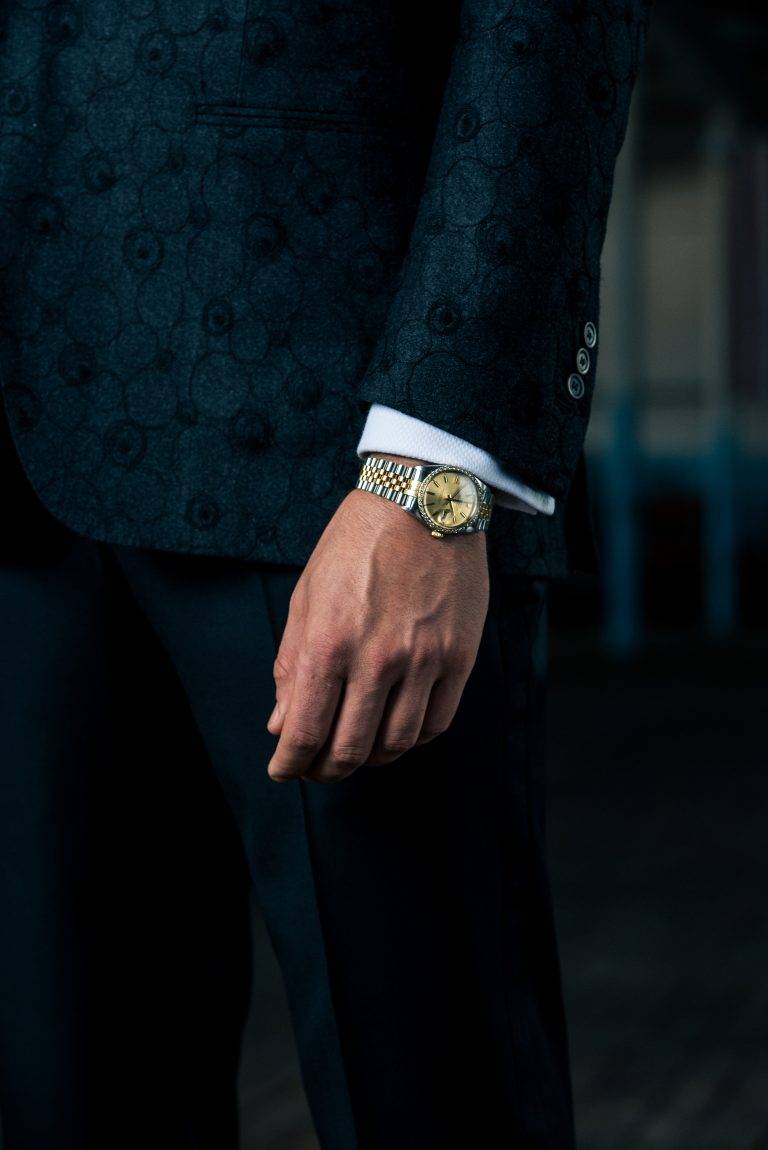 Some guys have different preferences here.
I like my shirt cuffs to fit over my watch, without getting stuck or tight. For this, I have my left shirt cuff made 1/2″ larger (in circumference) than my right. I don't like to "show off" my watch, and I prefer the symmetry of the same amount of shirt cuff showing on both sides.
Some guys, understandably, have watches that they want to show off. I get it, you don't spend $30,000 on something to hide it under a shirt cuff. For this, I suggest making the cuffs just narrow enough to sit above your timepiece (although a luxury watch peeking out with movement is even more powerful, in my opinion).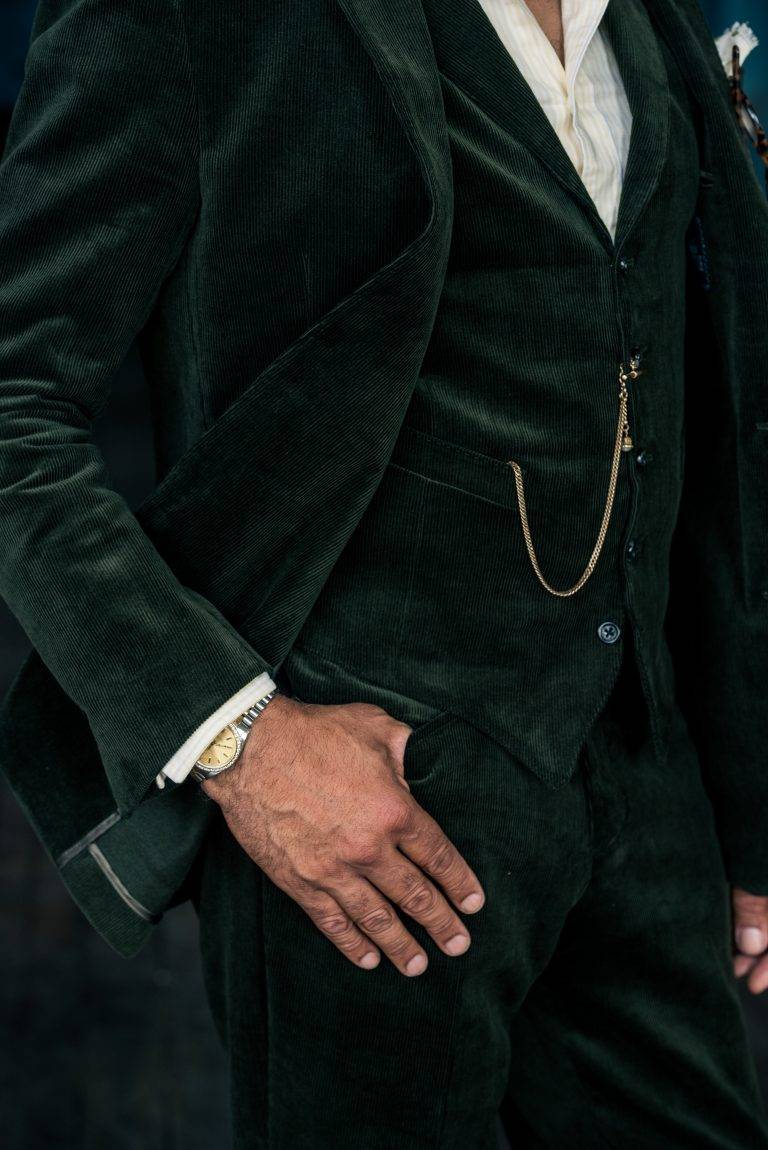 The next issue to consider is the fabric of the jacket.
Some fabrics – like linens and cottons – are more rigid and will naturally "crinkle" in the elbows (some menswear heads call this honeycombing – and love it).
I agree that natural "honeycombing" can be a charming look, but it can also shorten the length of the sleeves as you wear the garment. This is why we typically cut pure linen fabrics with slightly longer sleeves. This same effect happens in trousers and jeans – honeycombing behind the knee can affect how inseam length should be calculated, depending on the cloth.
Personally, I prefer more shirt cuff (3/4″-1″) showing when it comes to formalwear.
The brightness of the white cuffs against the dark, rich shades of formal fabric is theatrical and adds to the atmosphere of the look.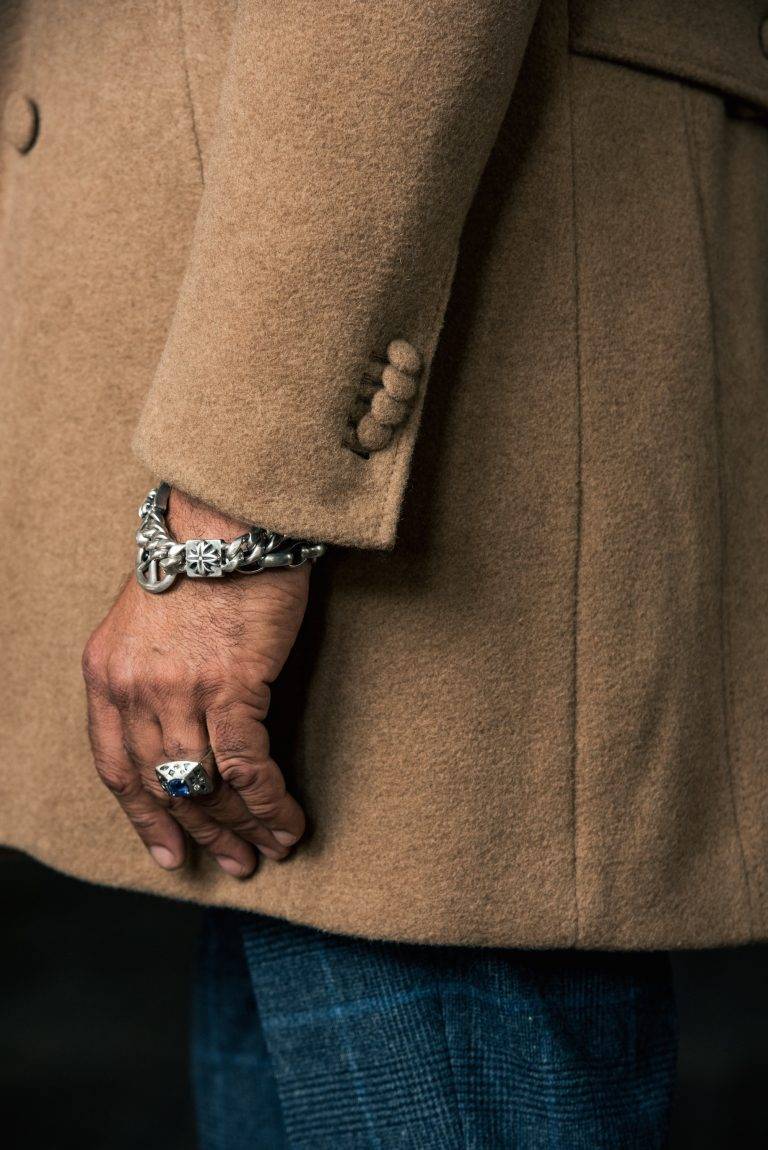 Outerwear should be the longest sleeves in your closet, without question.
The shirt or jacket fabric should not show. Nothing other than maybe jewelry should extend beyond the sleeves of an outerwear piece.
This is one of those rare "rules" that I try never to break.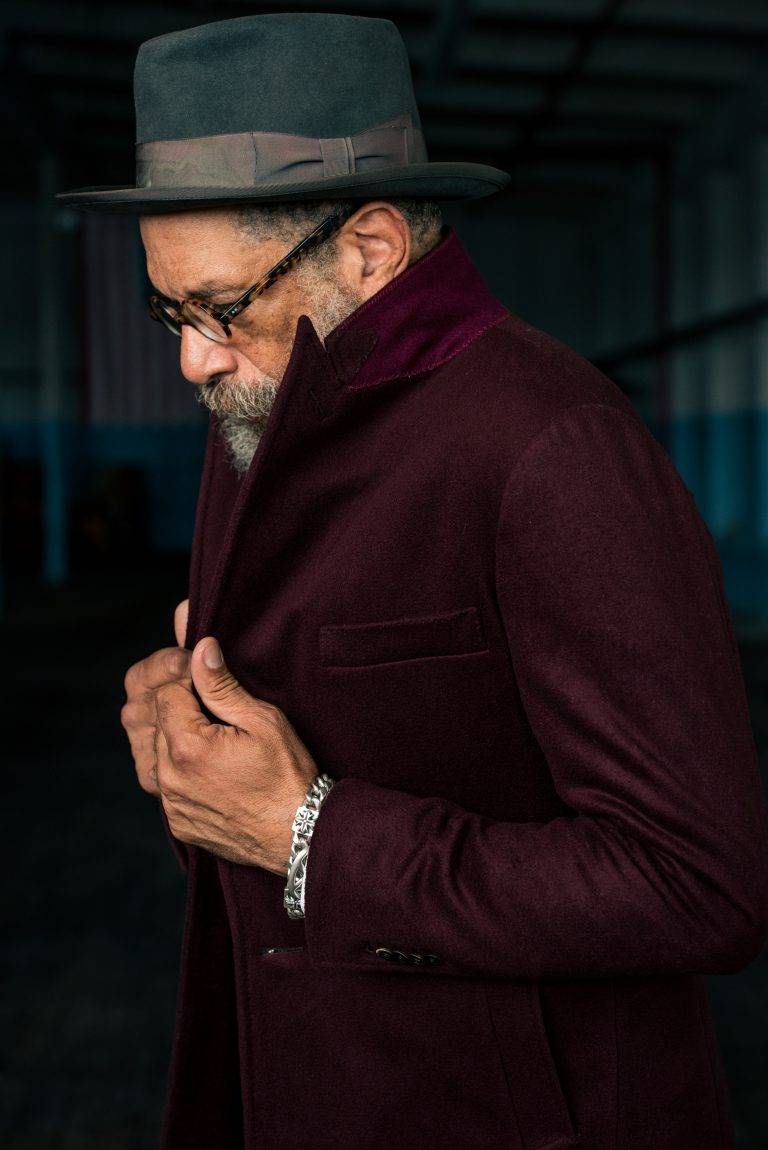 Thanks, as always, for reading.
Yours in style,
Dan Trepanier
NEED HELP WITH YOUR WARDROBE?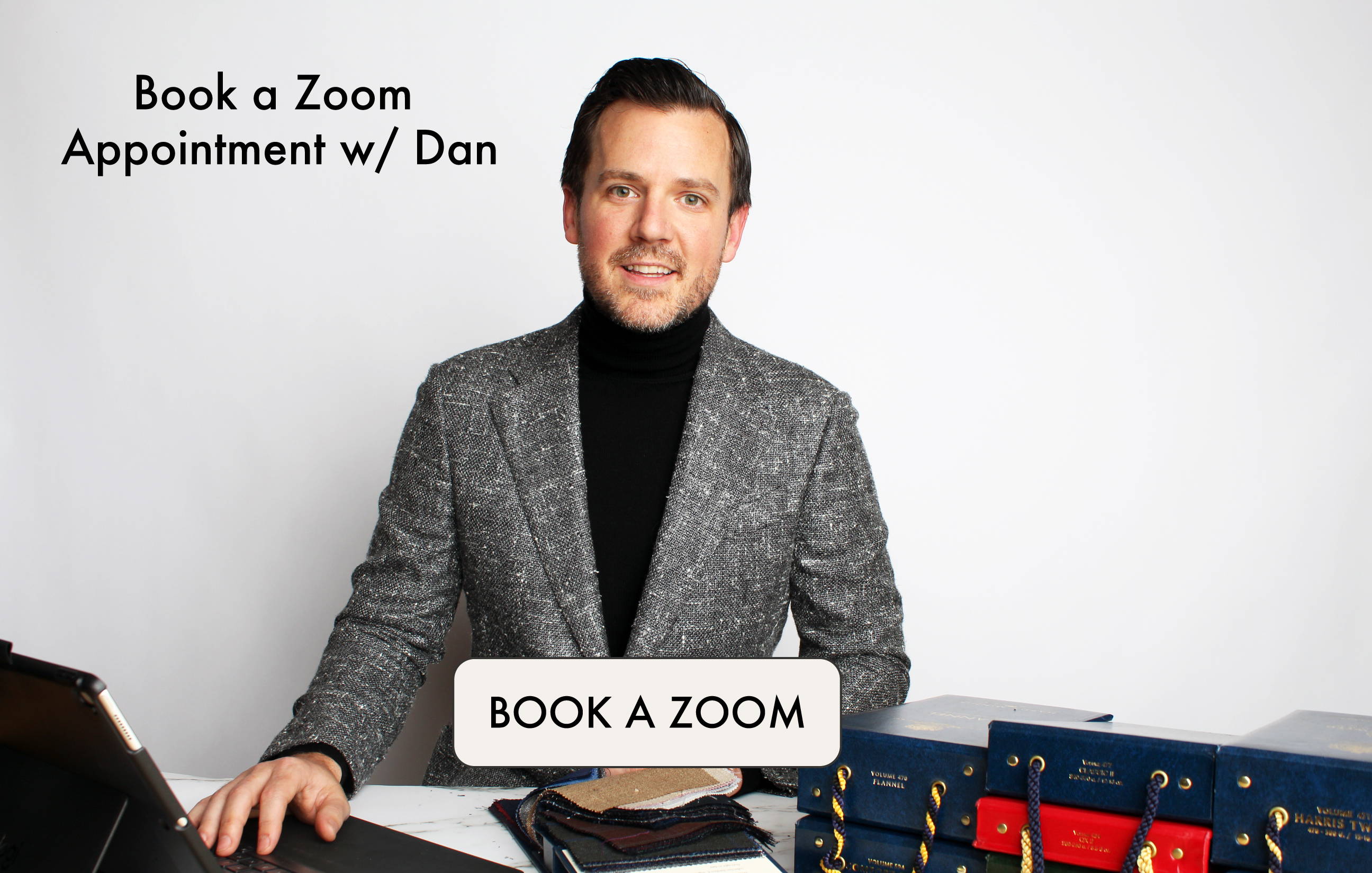 MORE FROM ARTICLES OF STYLE